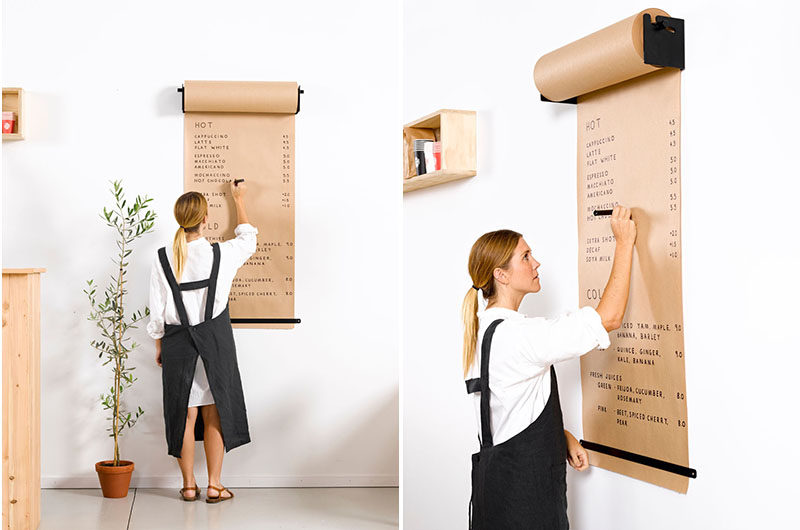 Minimalist, functional, and built to last, the Studio Roller, designed by New Zealand-based lifestyle company George & Willy, was originally built to accommodate a roll of butcher's paper they found in their grandfather's old boat shed.
However, the simplicity of the design and the functionality it adds to interiors caught the eyes of many and it's quickly become a staple in cafes, restaurant, offices, and homes.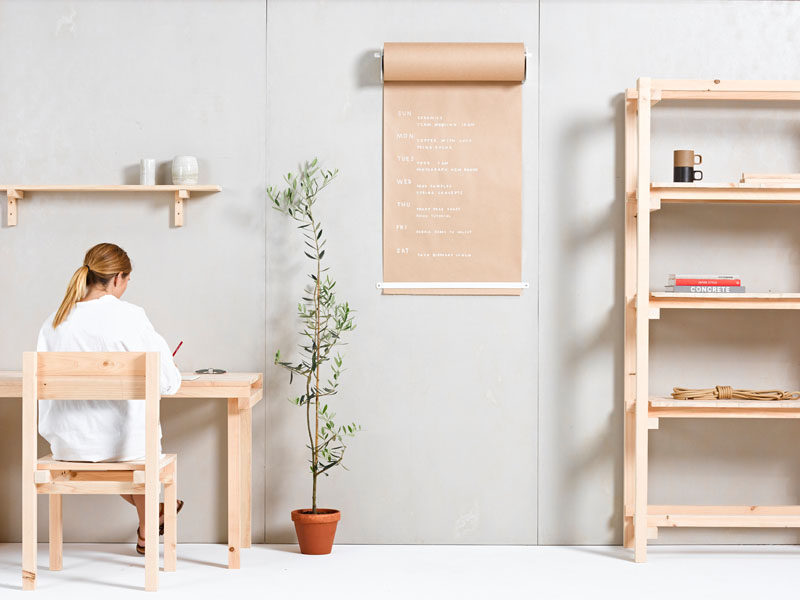 ---
Built from powder-coated aluminum and available in both black and white, the roller is sturdy enough to hold entire rolls of Kraft paper and dispense it seamlessly. The bottom strip of aluminum ensures a clean rip while the high quality roller makes it easy to pull down more paper as you need it.
---
---
Whether it's used to display menus and specials in cafes, brainstorm ideas and plans in an office, or create the weekly grocery list at home, the Studio Roller provides a minimalist and functional place to write it all down.
---