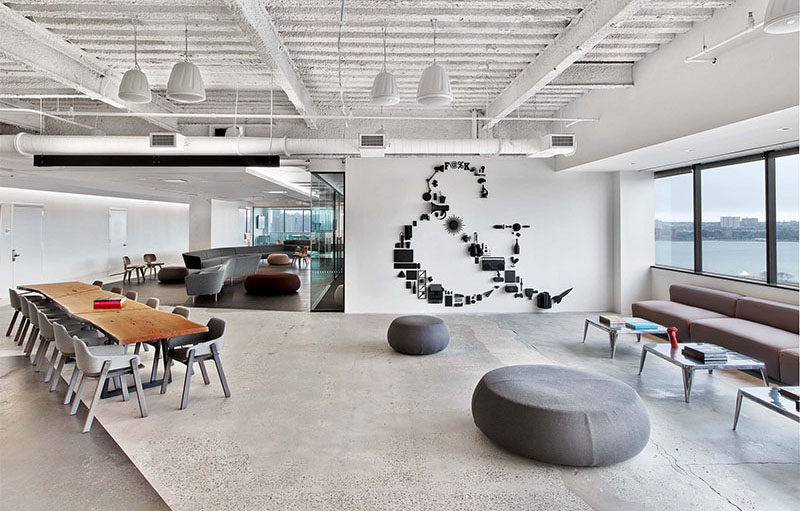 What do a rocket, a pair of binoculars, a beer bottle, and a plastic heart all have in common? Not a lot, but if you paint them all the same color and carefully arrange them with other procured objects, you can create a unique, contemporary piece of wall art.
From a distance, this matte black wall art in the Saatchi & Saatchi office designed by M Moser Associates, simply looks like a textured ampersand. But upon closer inspection you'll notice that the texture actually comes from an assortment of carefully curated items chosen by Saatchi's Creative Director and MMoser.
The ampersand element tells the creative process story through a series of blackened objects, which are the representative of a variety of tools Saatchi uses to create their projects.
Each item from the boom box, to the puzzle piece, to the typewriter, has been painted matte black and thoughtfully placed to unite the various objects and take the form of an oversized ampersand.