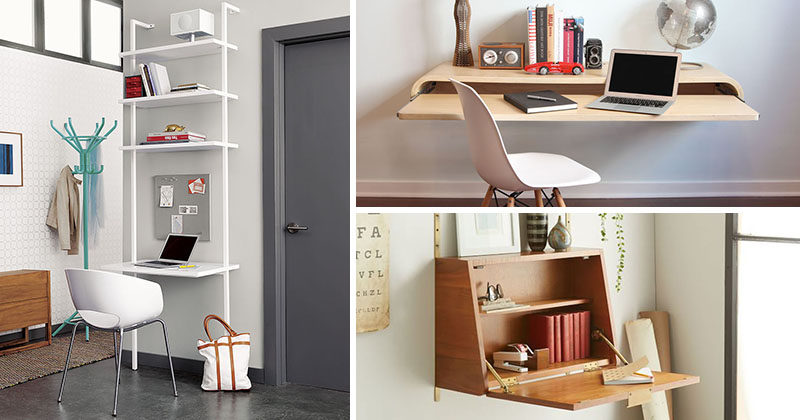 When you live in a small space, but you would like to have a desk, it can be difficult to fit one in. Wall mounted desks are an easy solution because they take up much less space than the average office desk but are still just as functional. Here are 16 examples of wall desks in different styles that save space but add functionality to your room.
1. These mounted wall desks save space, look great, and give you an office space without needing a dedicated room.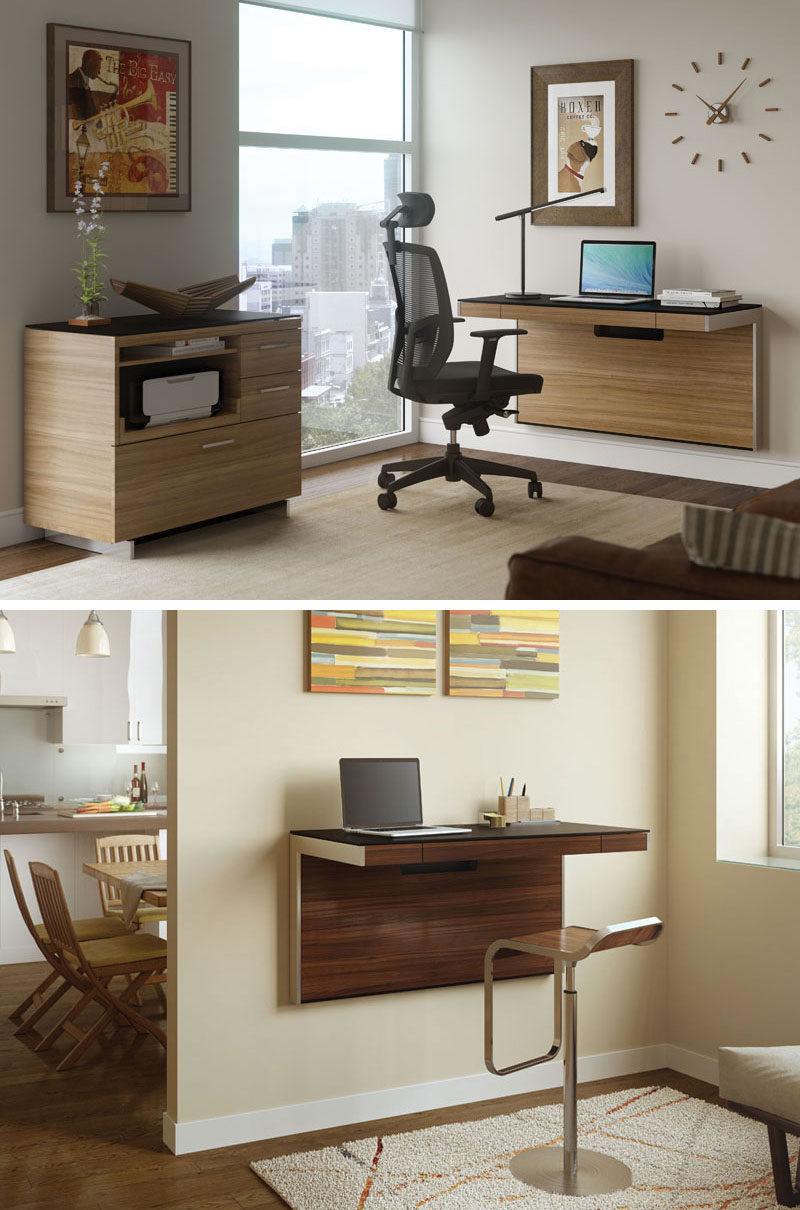 Sequel Wall Desk from BDi
2. This shelving system mounts to the wall and has a larger shelf that's just the right size to be used for a desk.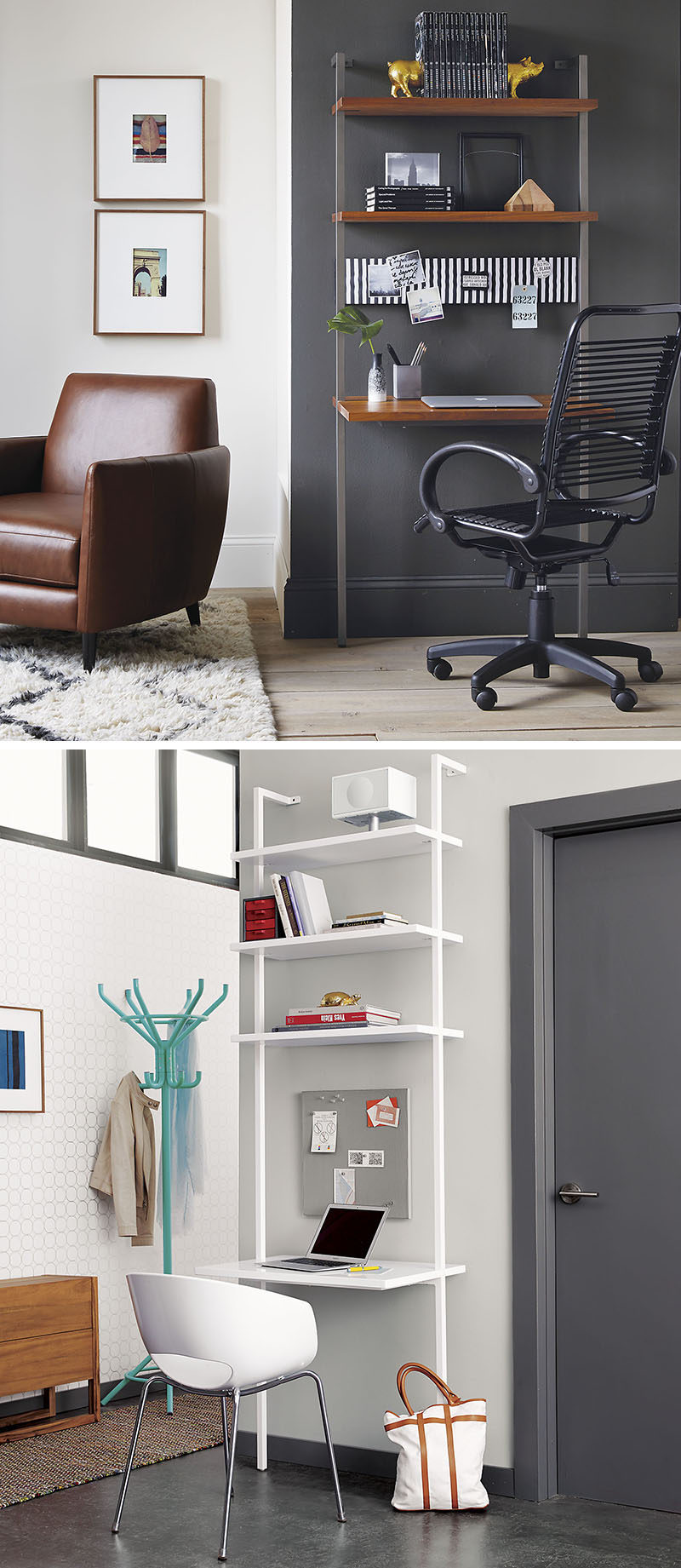 Helix Acacia Desk from CB2
3. Three cubbies inside this wall desk provide storage space to prevent your worktop from getting cluttered or disorganized.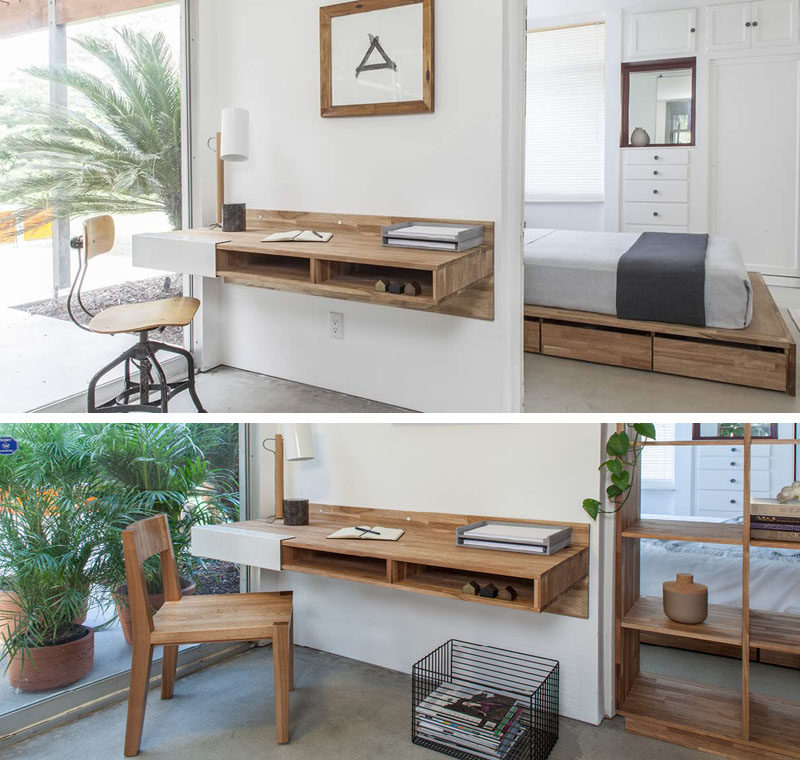 Wall Mounted Desk from LAXseries by MASHstudios
4. These wall mounted desks are at different heights making them suitable for both the adults and kids in this family house.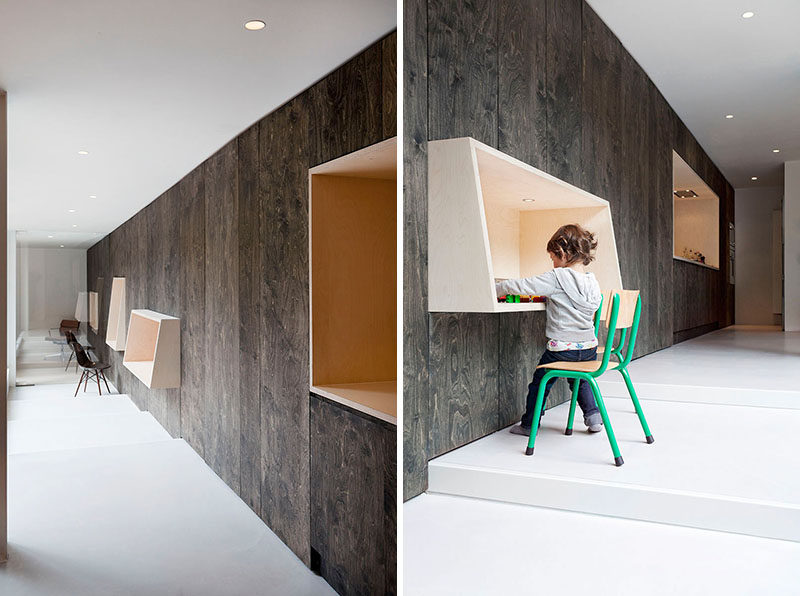 5. Lights under this wall desk amplify it's floating look and brighten up the work corner.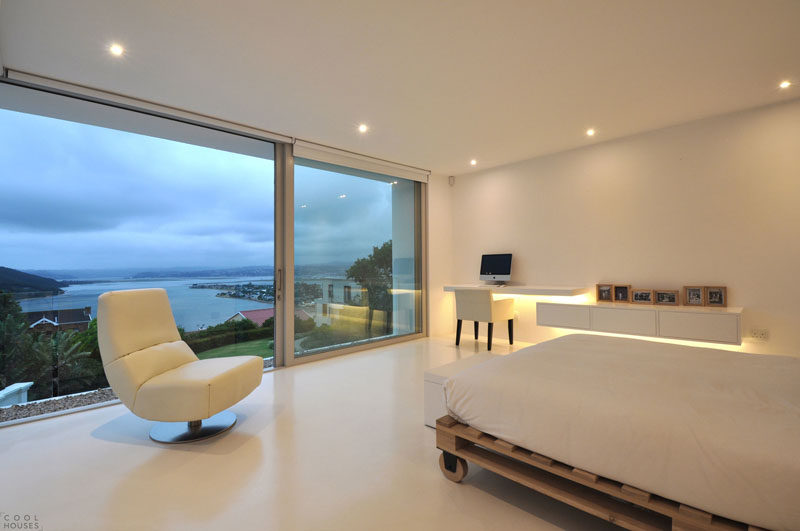 6. This floating wall desk has a roll out shelf that can be pulled out when you need more room to work, or be left tucked in to conserve space in the room.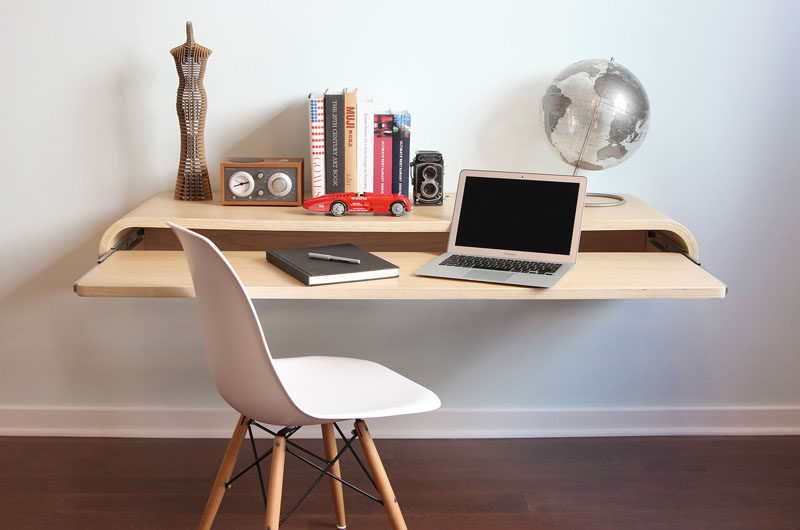 Float Wall Desk designed by Dario Antonioni of Orange 22 Design Lab.
8. This minimal geometric floating wall desk is just the right size for studying or writing.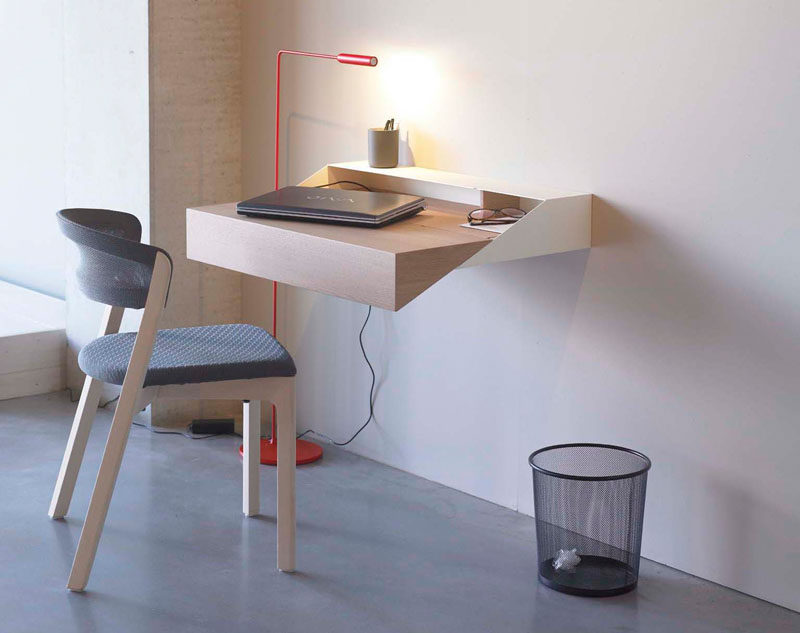 Deskbox designed by Raw Edges. Manufactured by Arco
9. The front of this floating wall desk flips down to reveal a cubby and a pull out desk top to increase its size and hide things when you're not using it.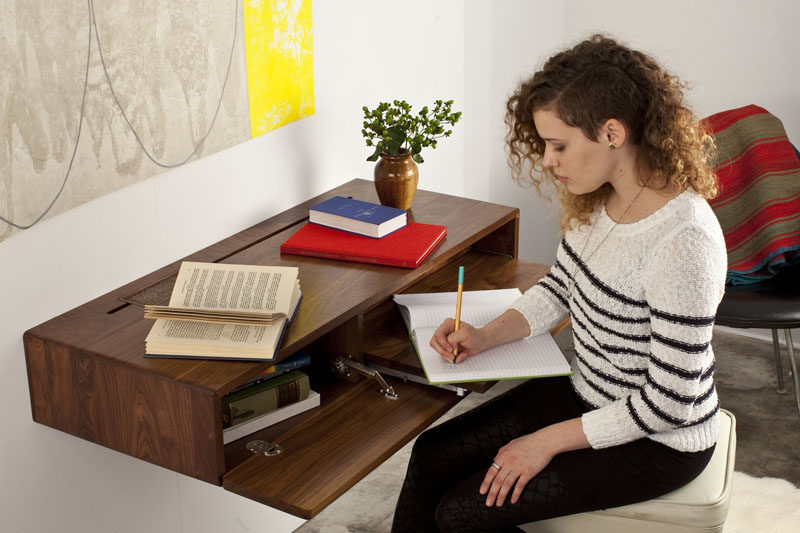 The Ledge designed by Darin Montgomery and Trey Jones for Urbancase.
10. This curved floating shelf has a light that shines in the middle of it to perfectly illuminate your work area.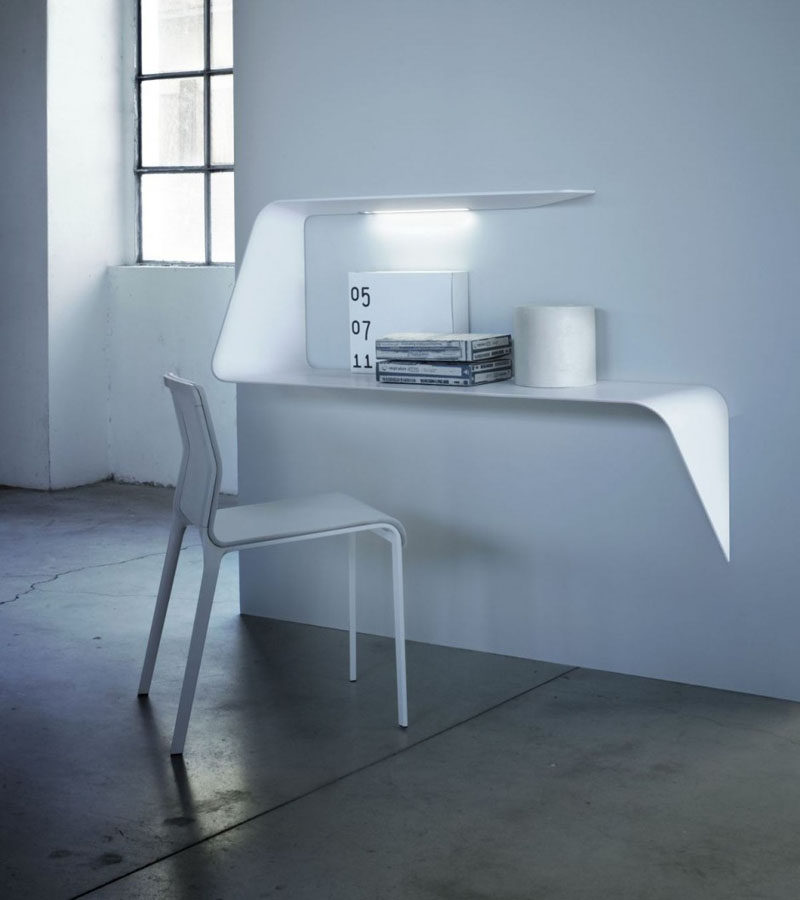 11. This white folding wall desk is the same color as the wall, helping it to blend right in when it isn't being used.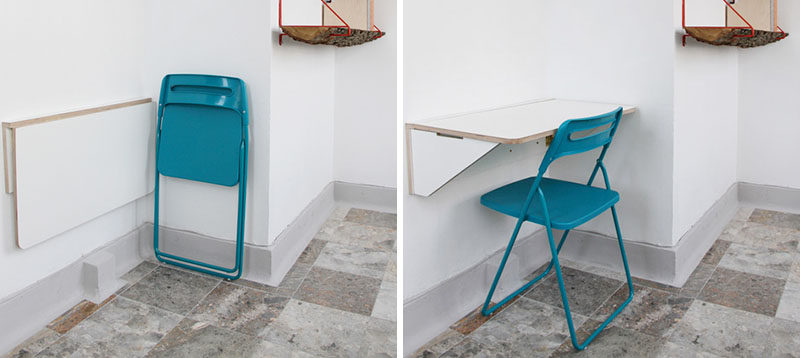 Inspiration from an office designed by Studio Swine.
12. The ledge of this minimalist floating desk lets it be used for storage even when the rest of the desk is folded up.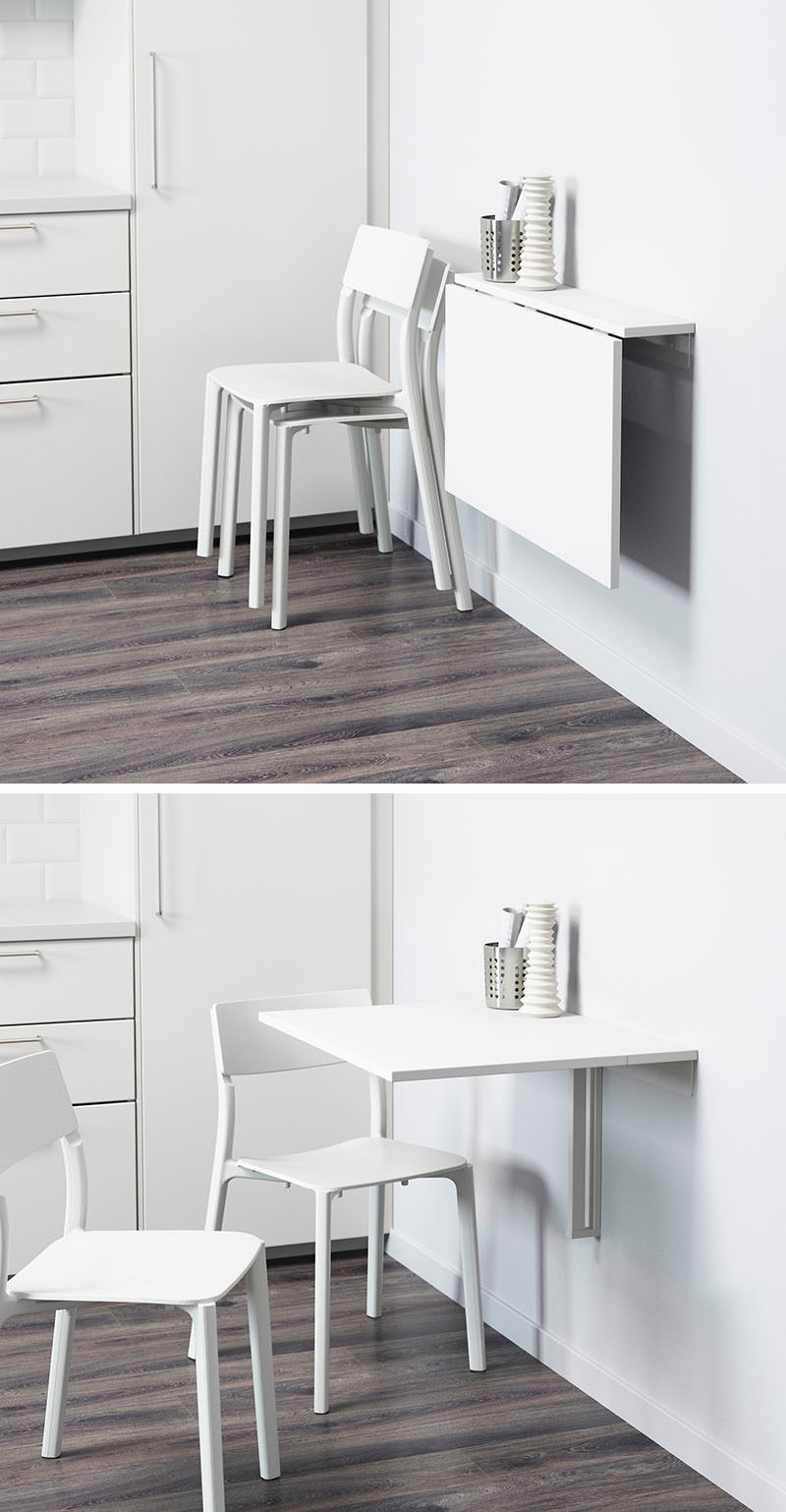 Norberg wall mounted drop leaf table from Ikea
13. The door of this shelving unit opens up to become the perfect writing surface that can also hide things when you close it up.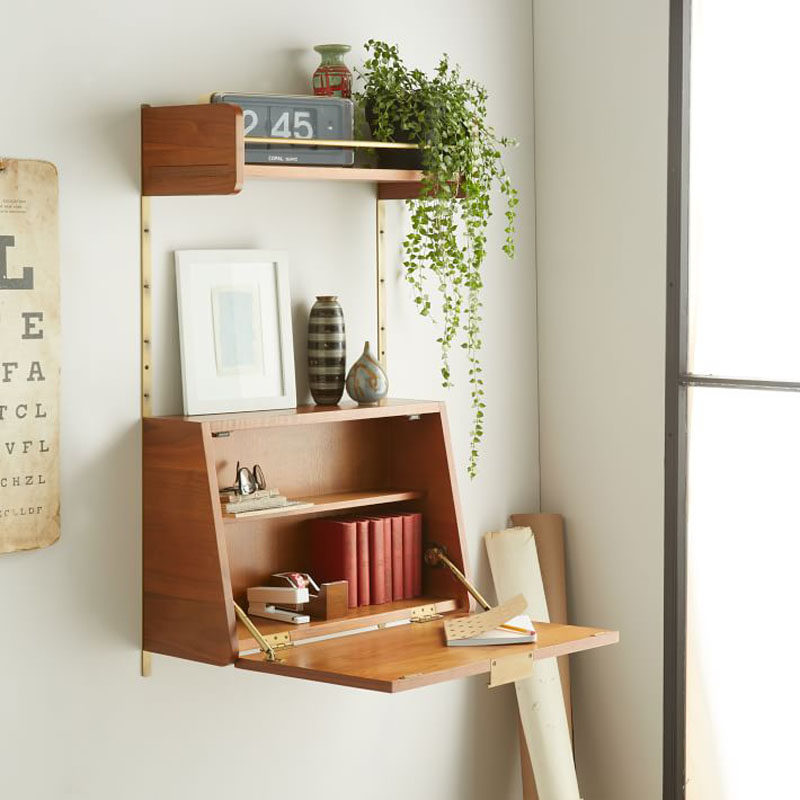 15. A wall desk installed in a window alcove makes the most of natural light lets you look out the window while you work.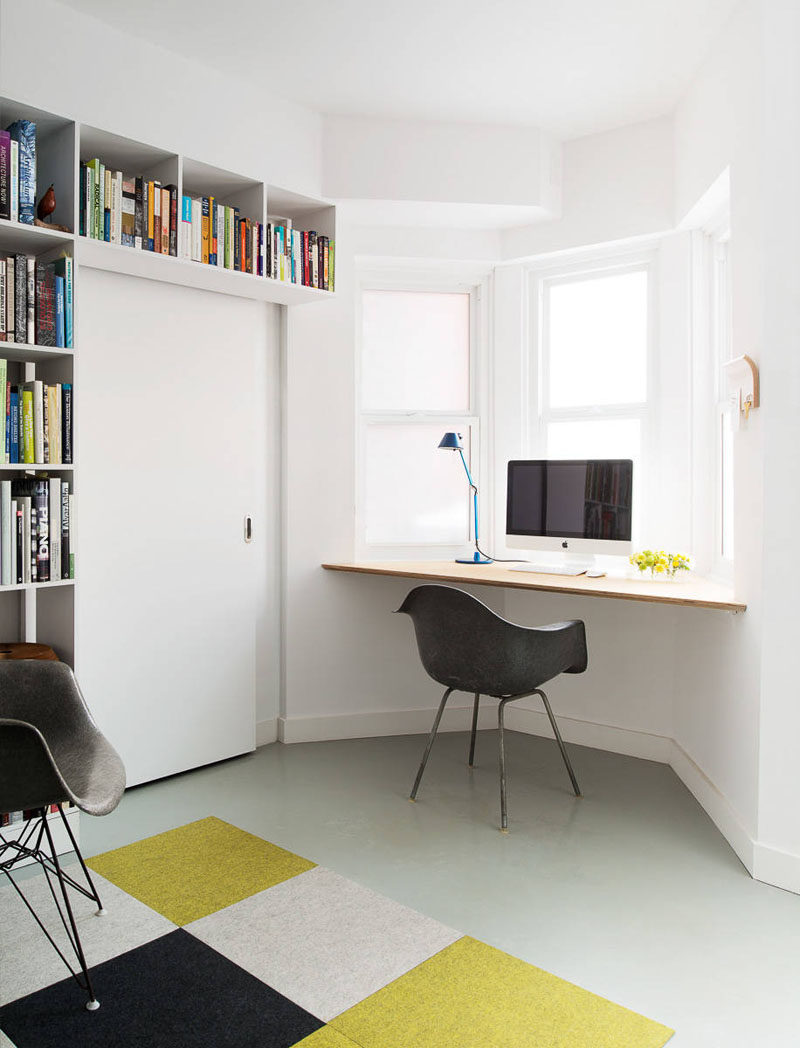 16. A corner wall desk is a great way to include a desk in your small space because it fills up a corner that would probably be wasted without it.