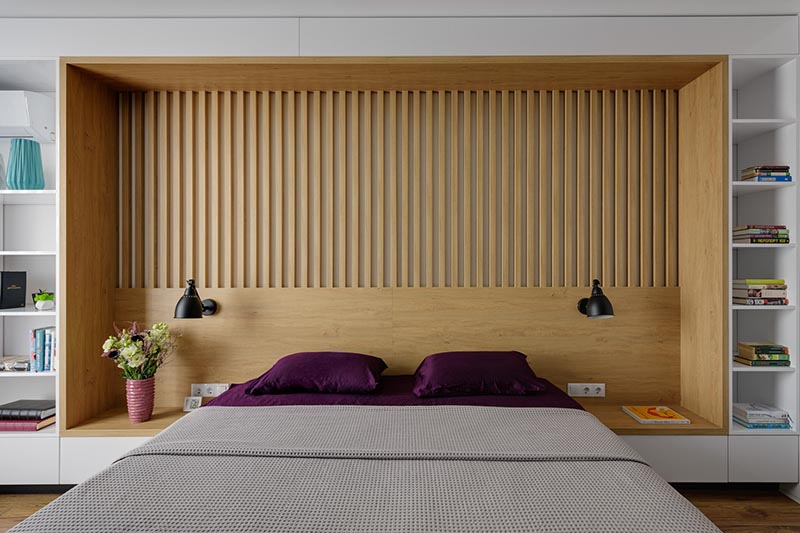 Ukrainian interior design firm K-BAND has designed a modern bedroom for an apartment in Kyiv. In one of the bedrooms, they created an entire custom wall that includes a headboard, side tables, and bookshelves.
The design of the wall, which combines wood and white details, also integrates the bed frame that sits in line with the side tables.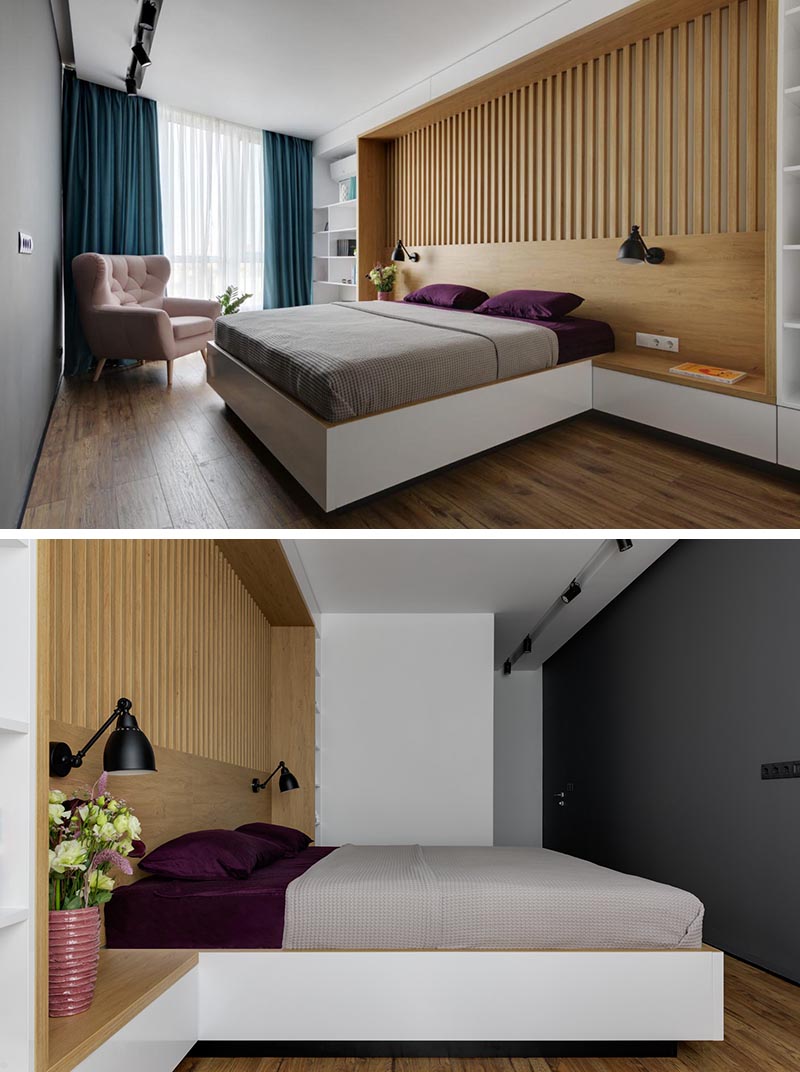 The wood accent that separates the two bookshelves on either side of the bed, has a solid wood base and wood slats on the upper half. It also acts as the headboard and helps to define the bedside tables.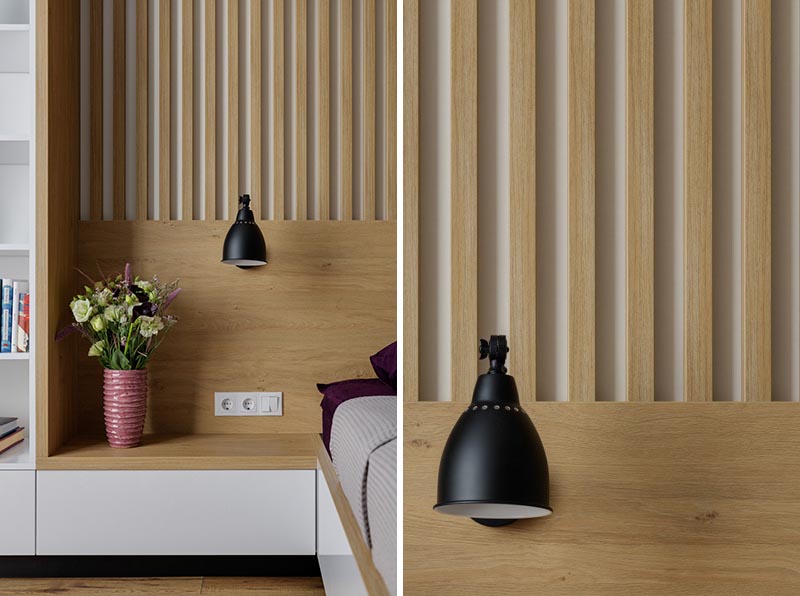 Photography by Eugene Deshko