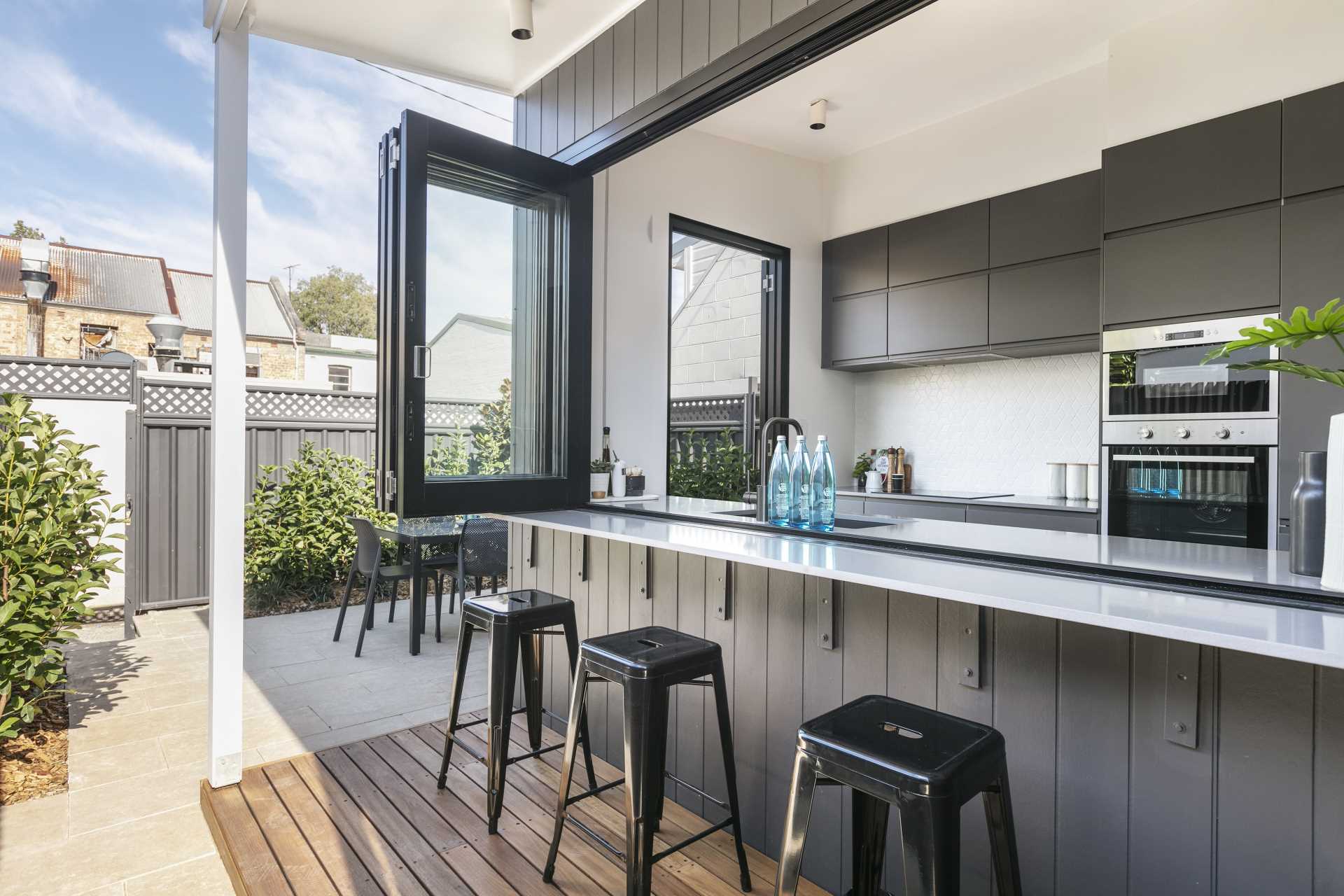 Australian firm panda studio architecture has shared with us a project that they completed for their clients, who wanted to transform a single-storey terrace in a heritage conservation area and bring it up to modern standards.
One of the design elements they chose to include is a wall of Bi-fold windows to open the kitchen up to the small outdoor space.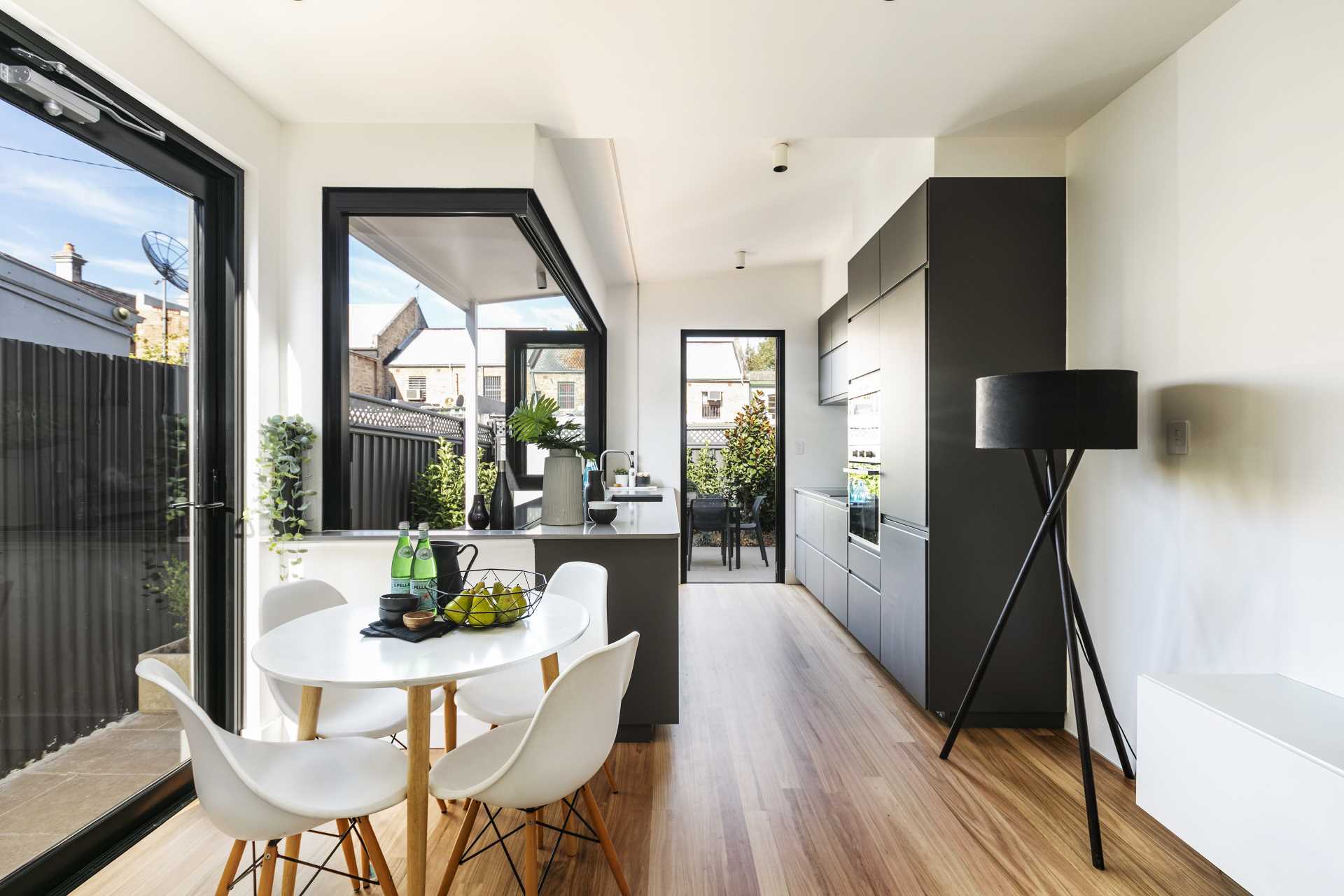 They achieved this by including a large black-framed window in the kitchen that folds open to connect the countertop with an outdoor bar.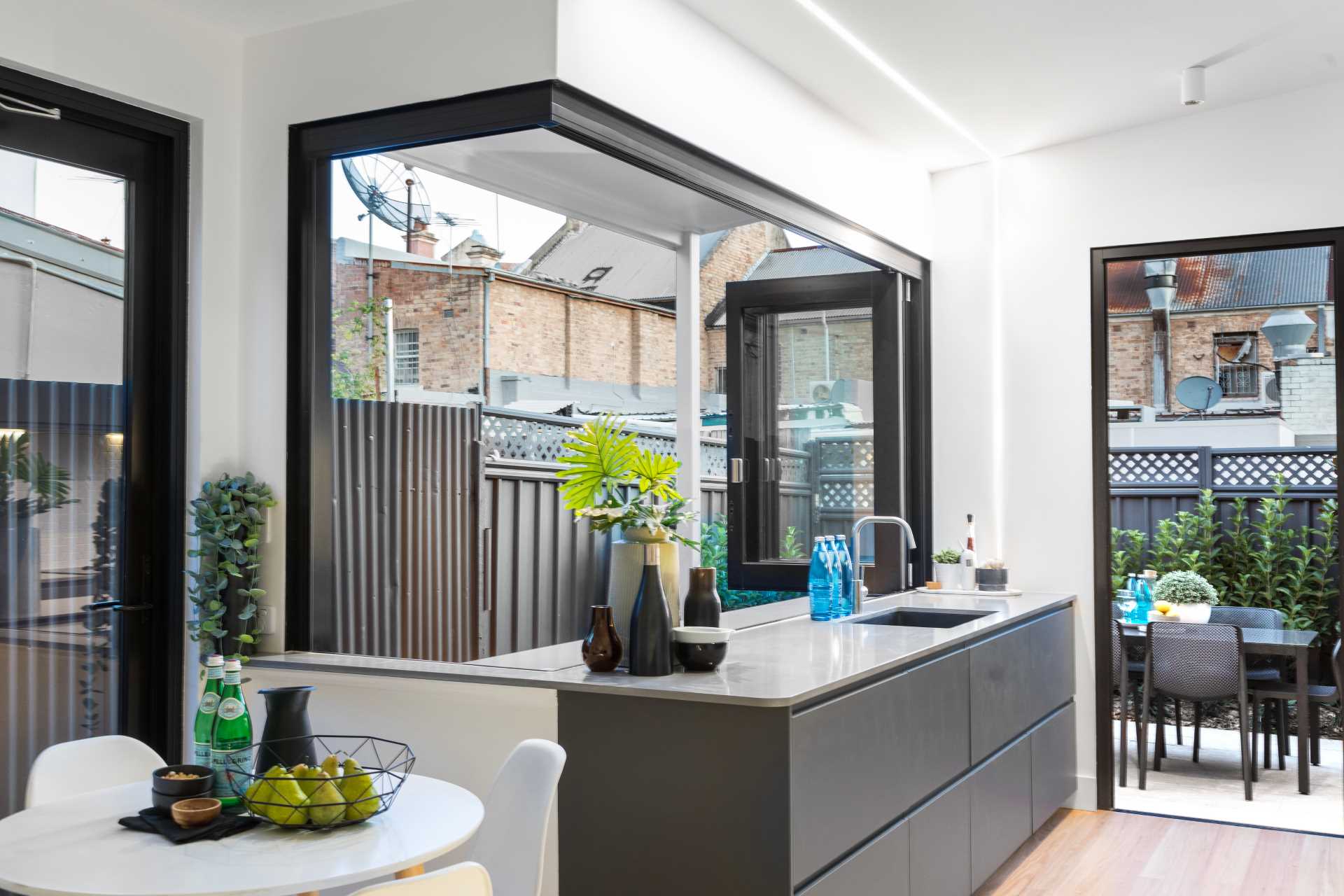 This design allows for indoor-outdoor dining and entertaining opportunities, while also making the kitchen feel larger than it is.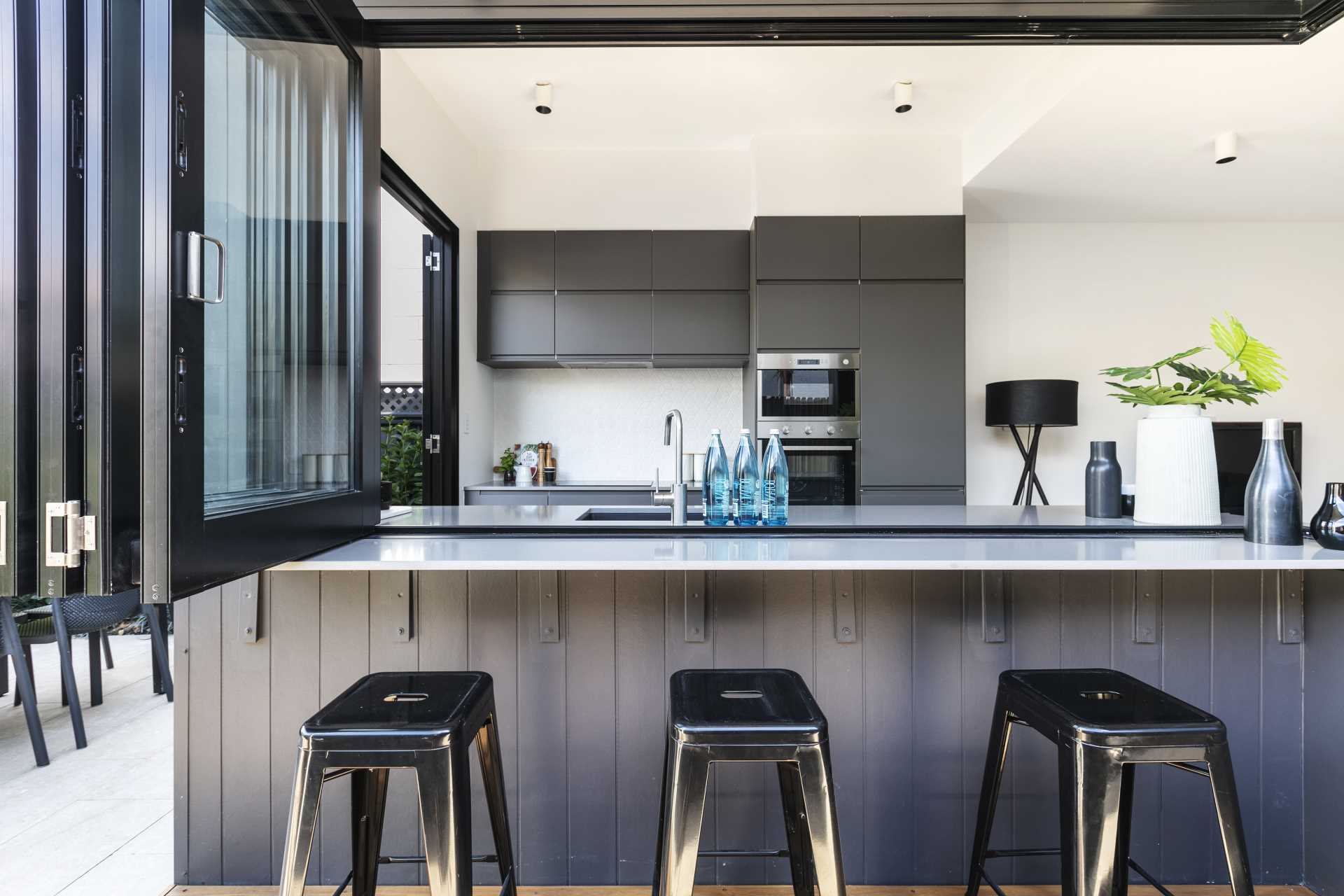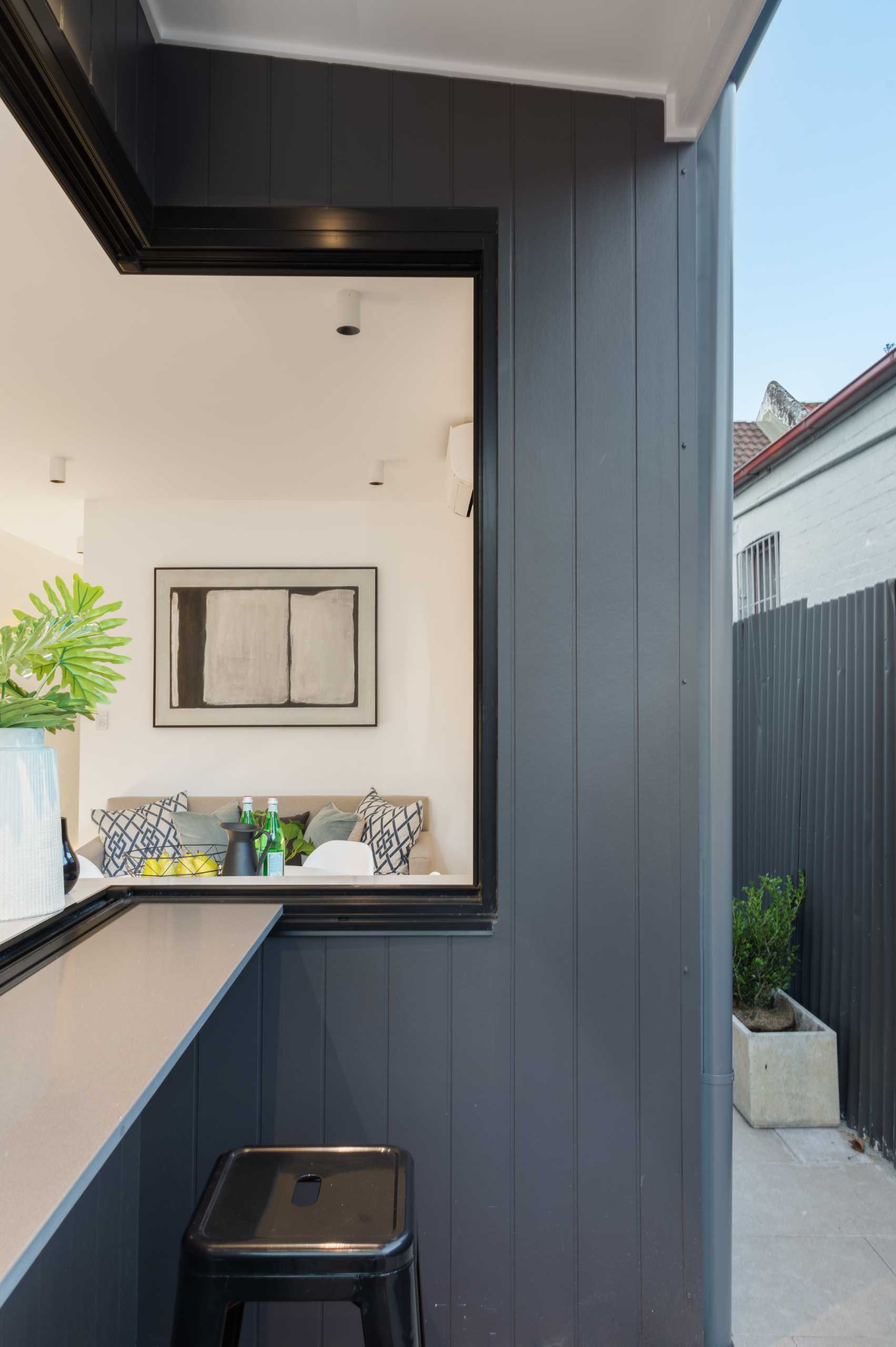 A glass door has also been included to add even more light and to provide access to an outdoor dining area furnished with a table for six.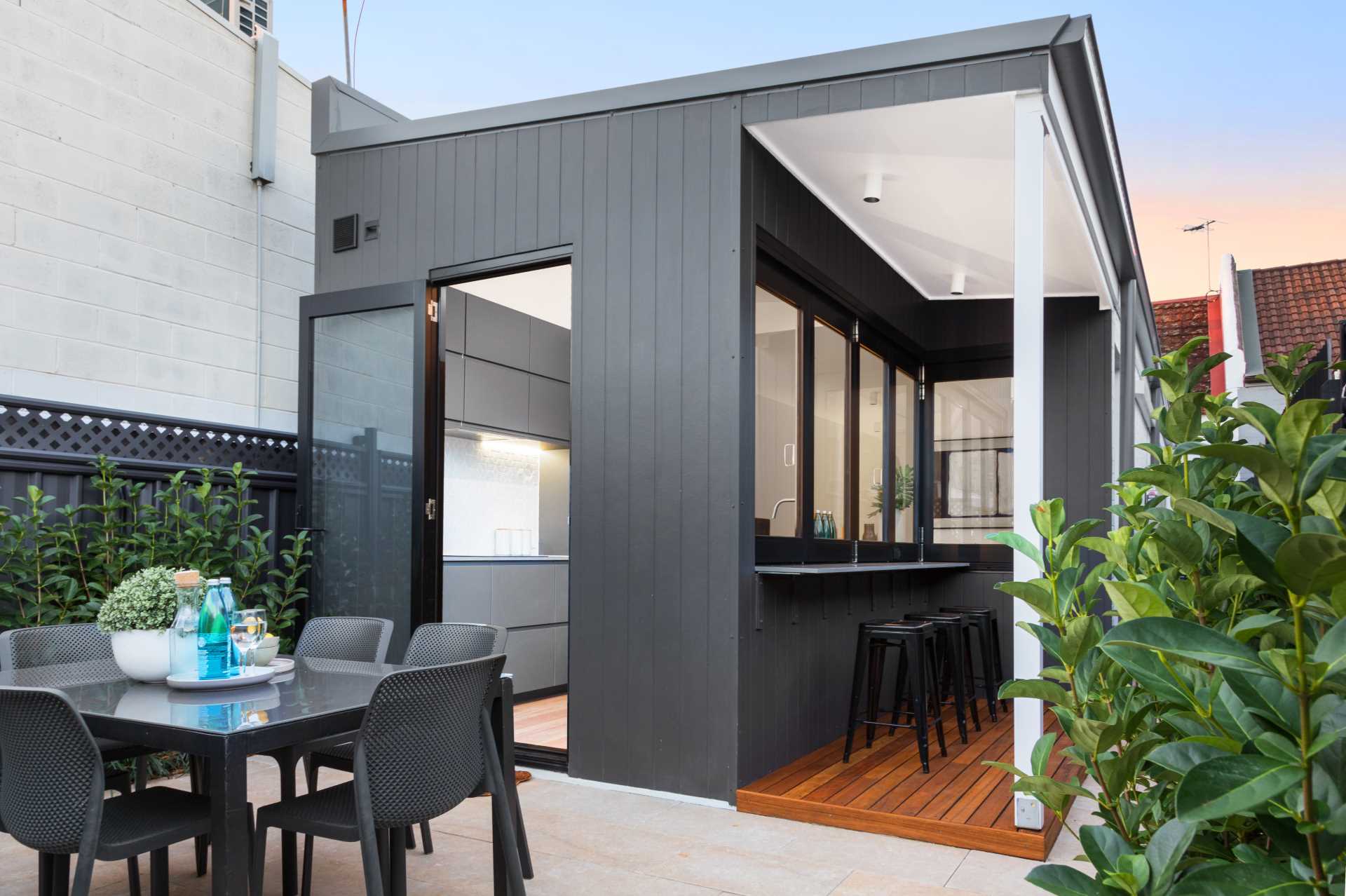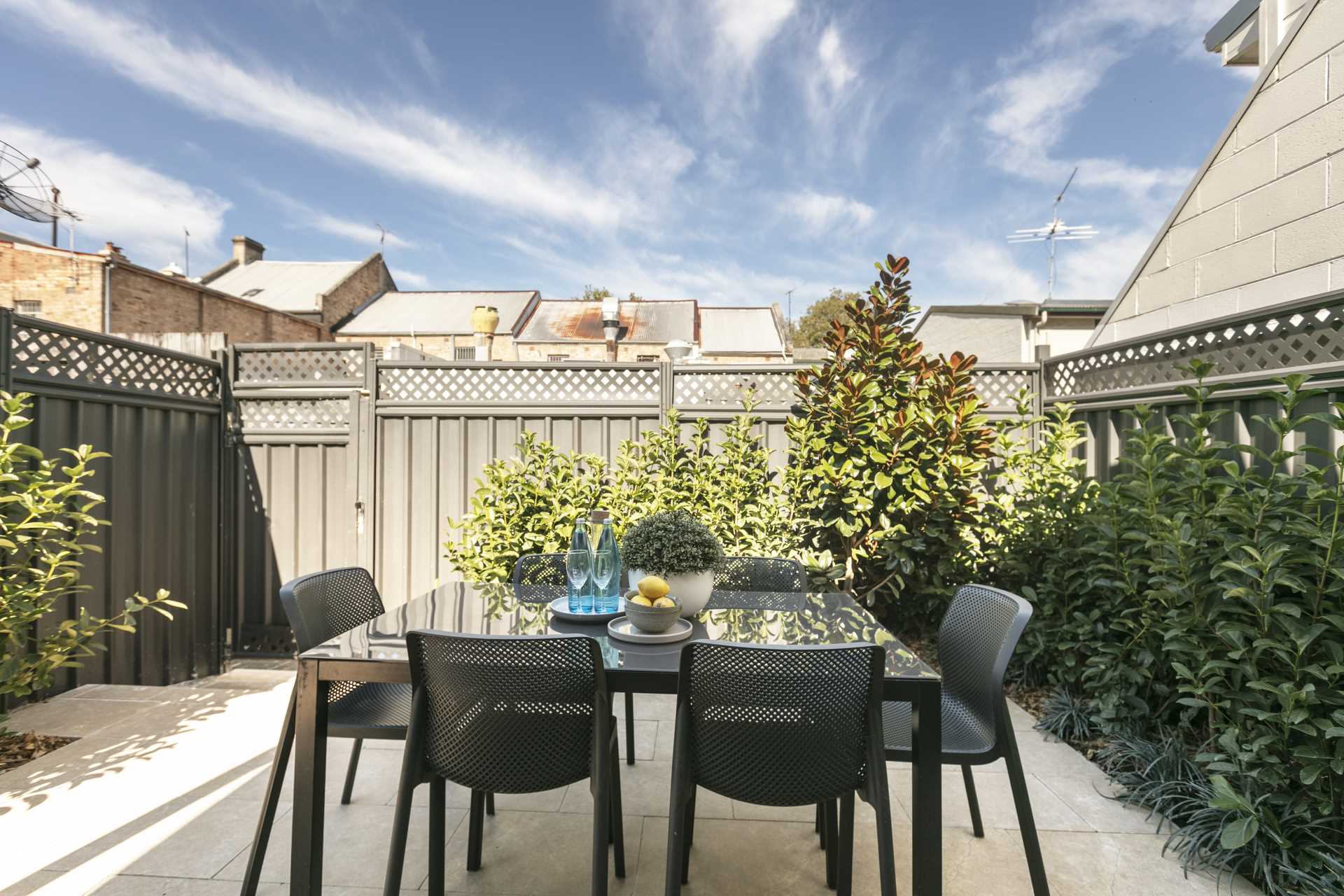 Let's take a look around the rest of the home…
The home's facade is typical of a heritage terrace home, with ornate wrought iron details.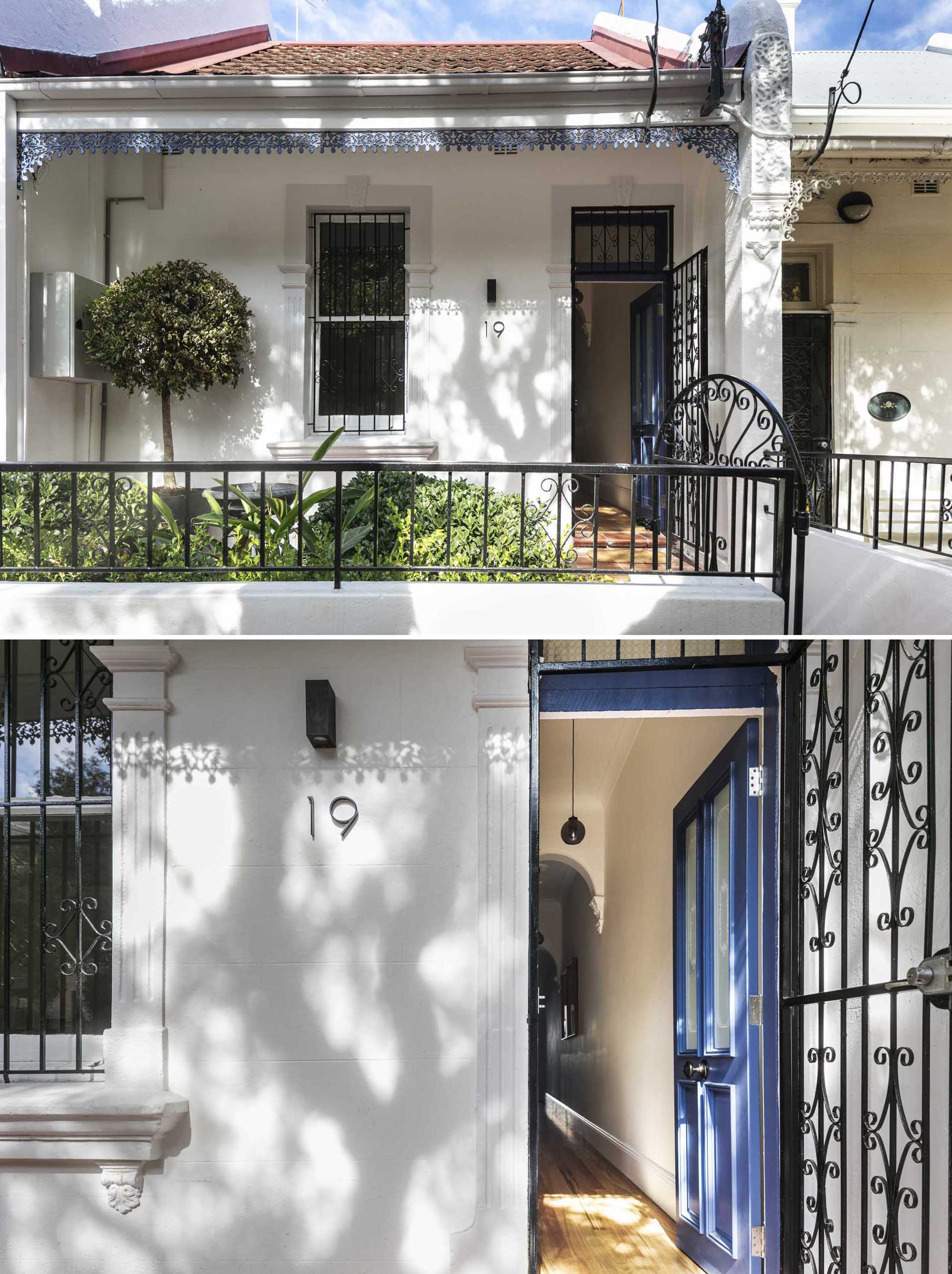 Inside, there's a hallway that leads to the rear of the home, where the living room, dining area, and kitchen are located.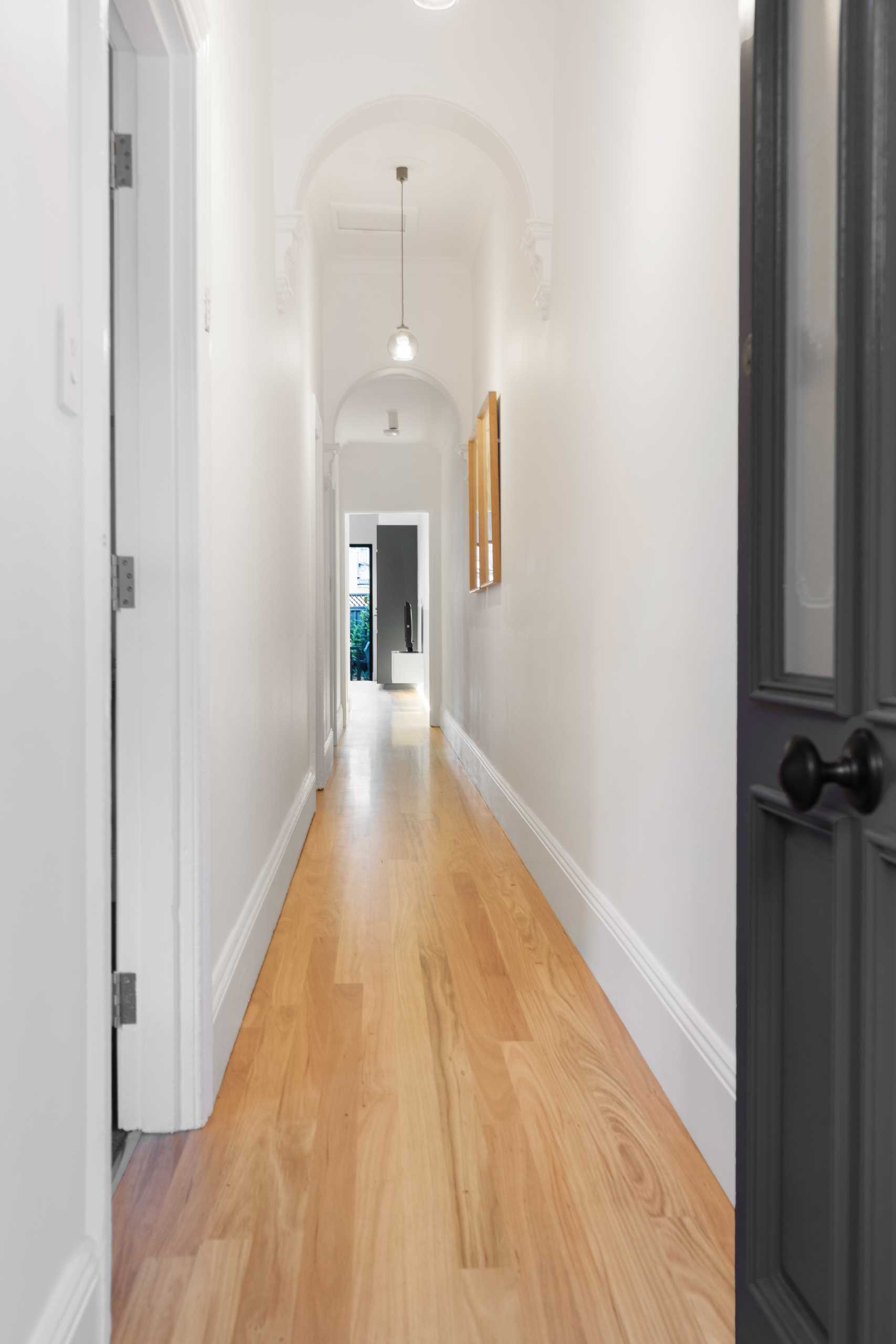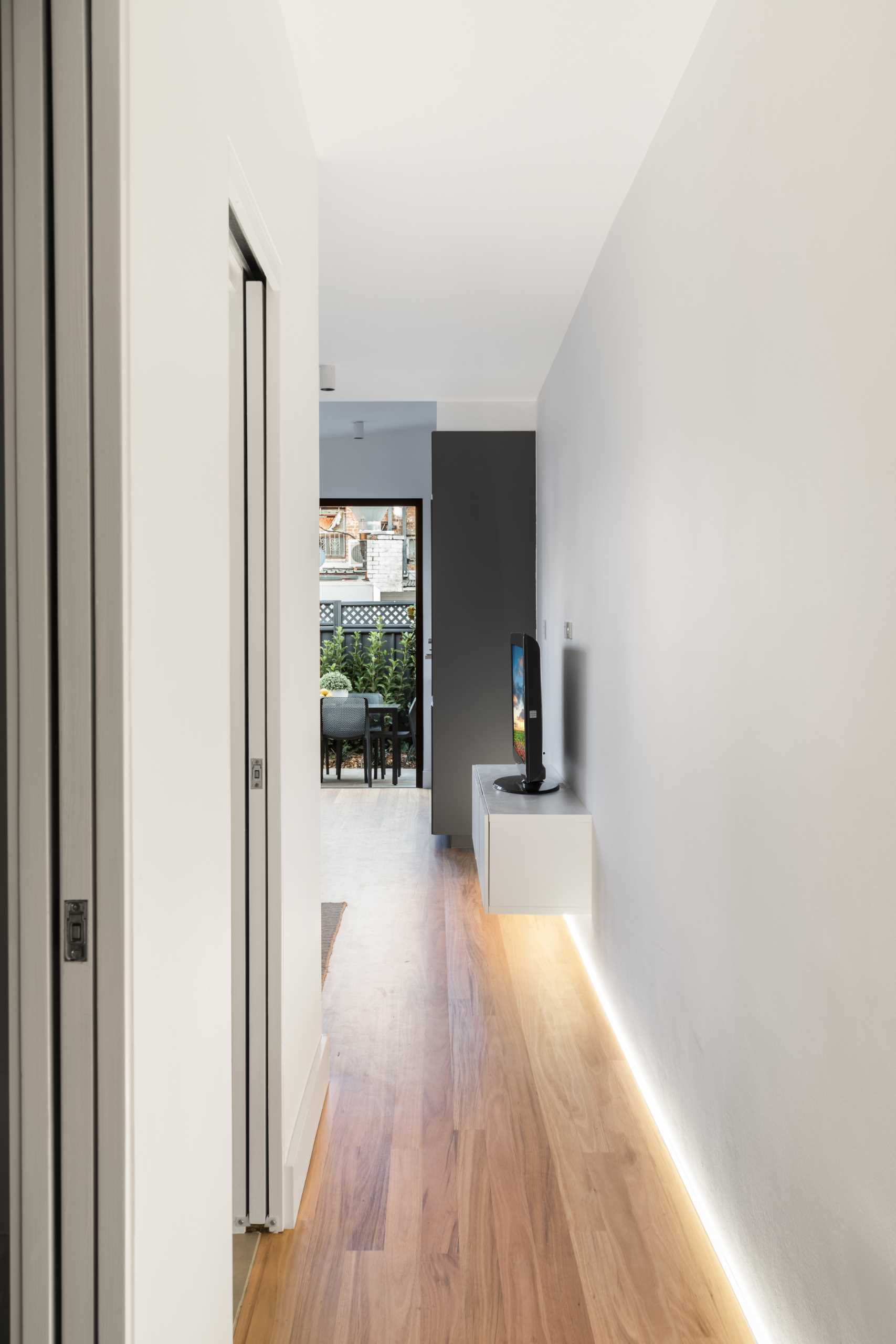 The small living room shares the space with the dining area, while a floating cabinet provides storage underneath the TV.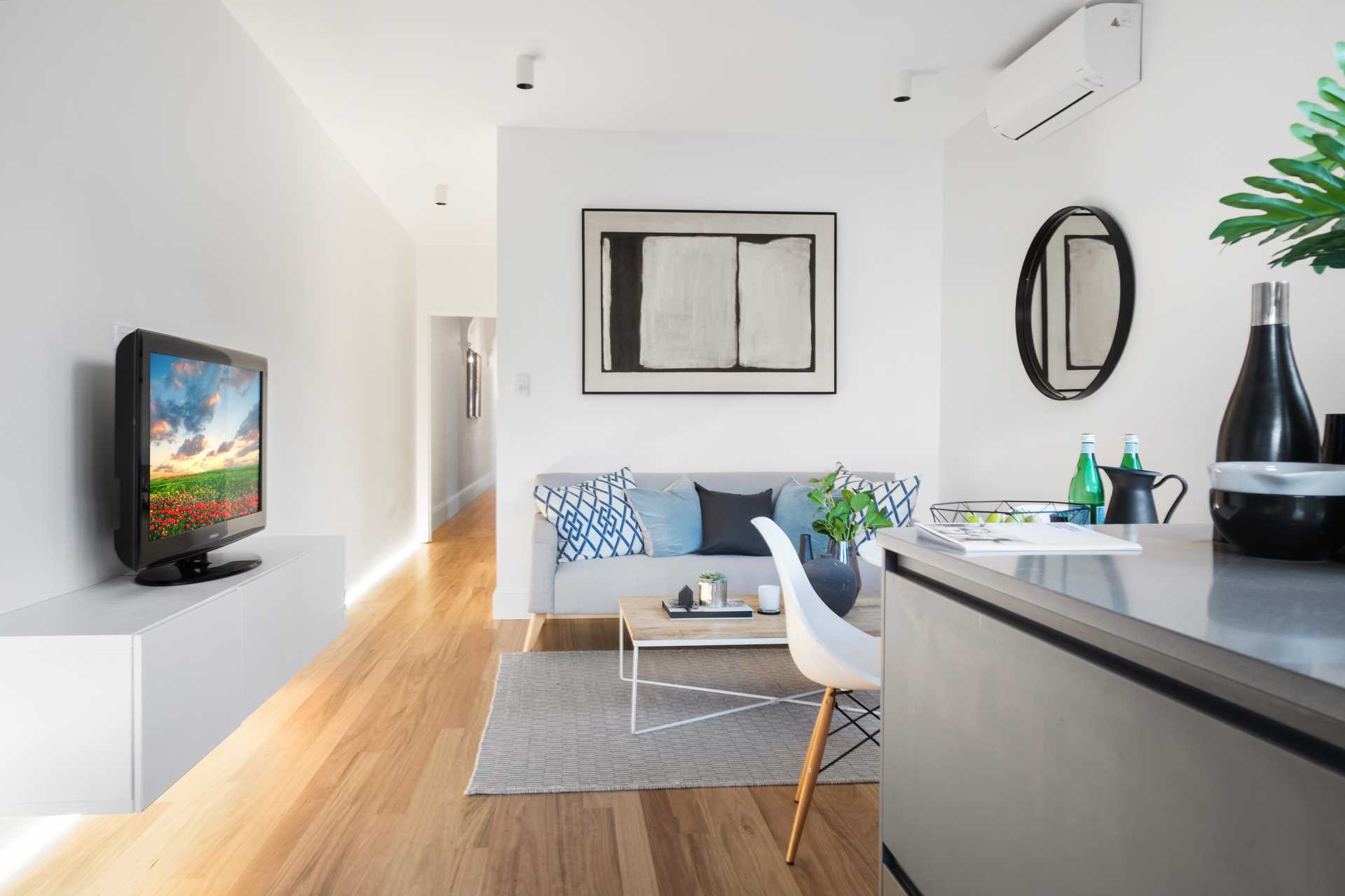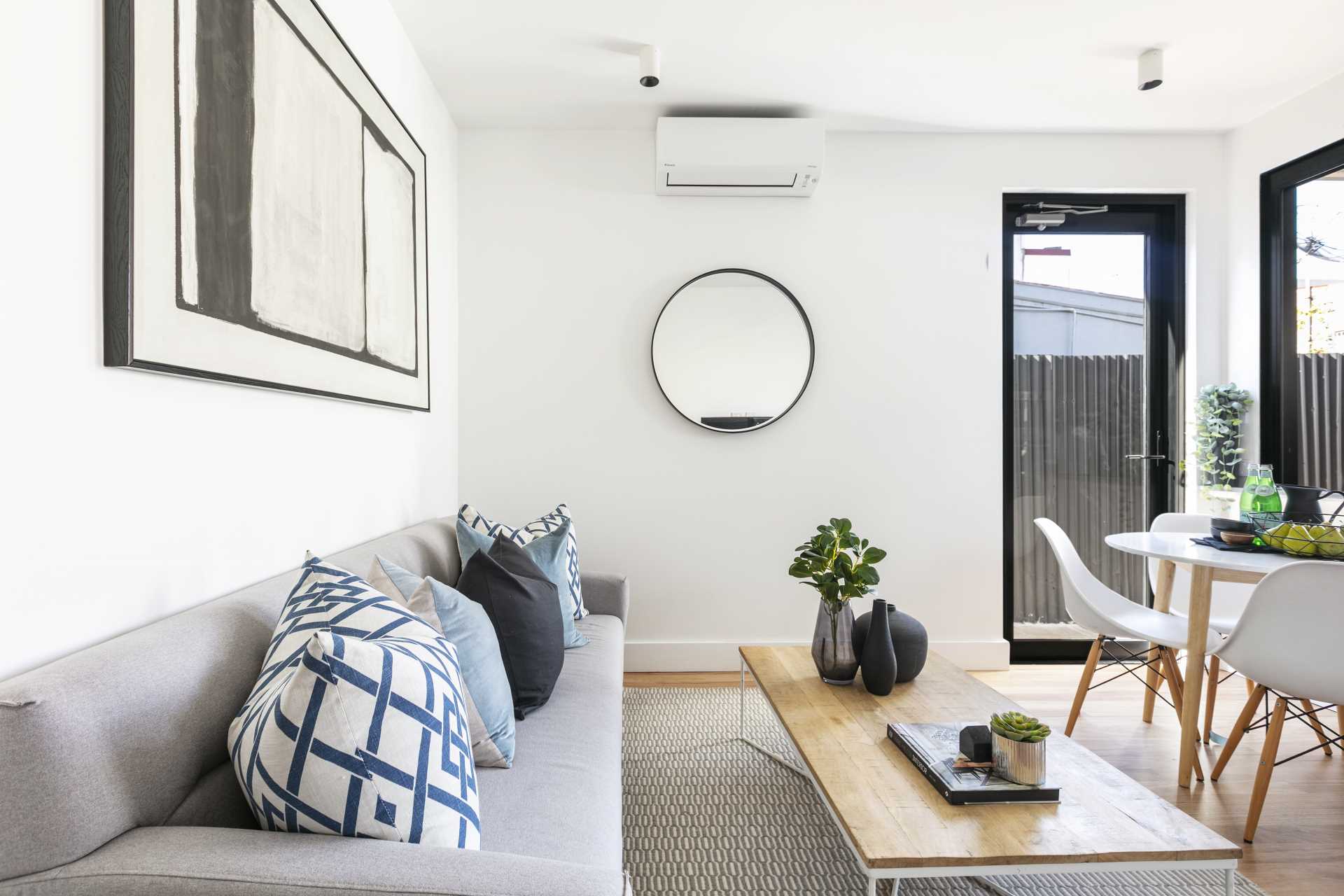 The bedrooms also got a fresh update, with new cabinets and built-in desks.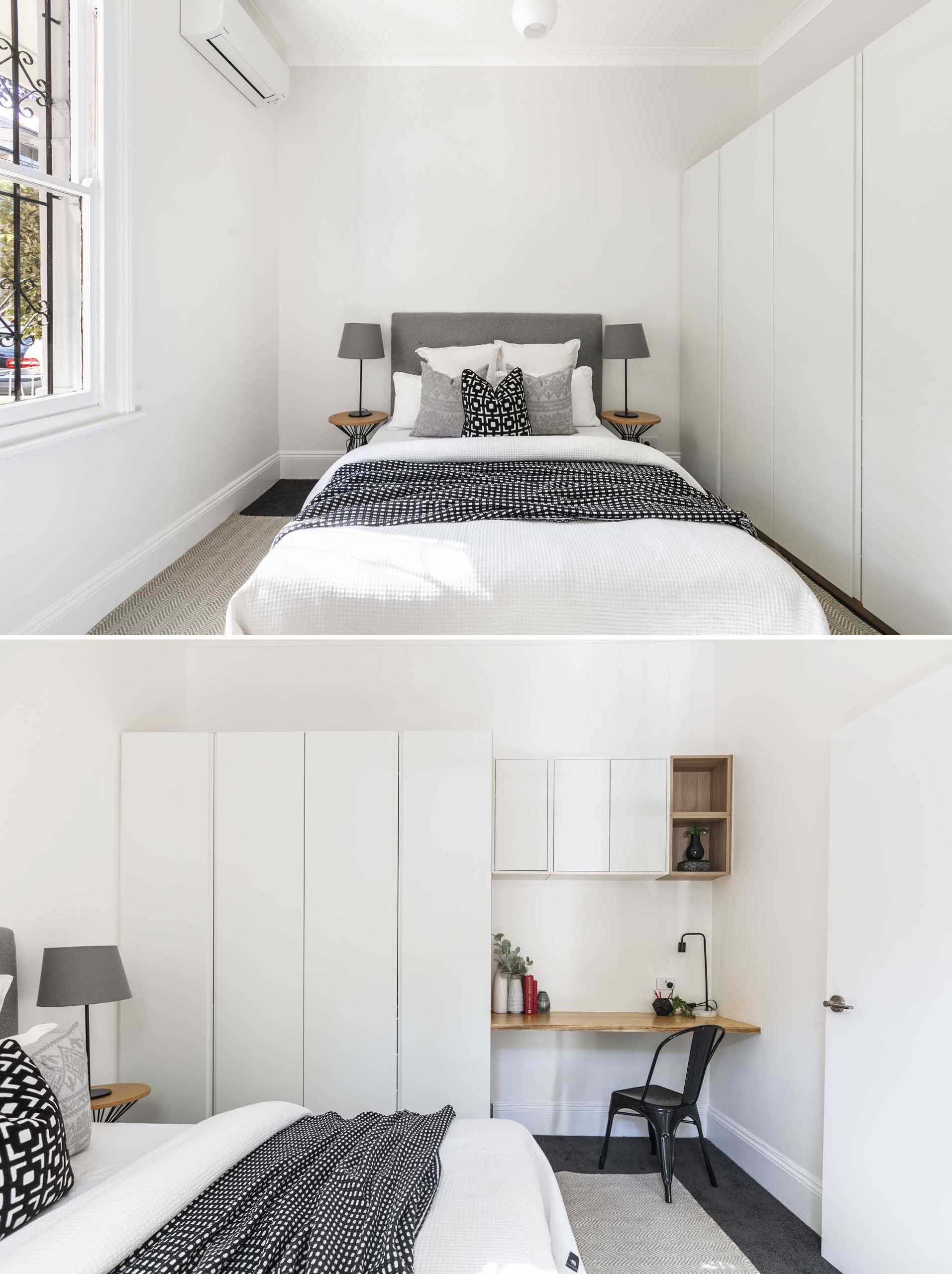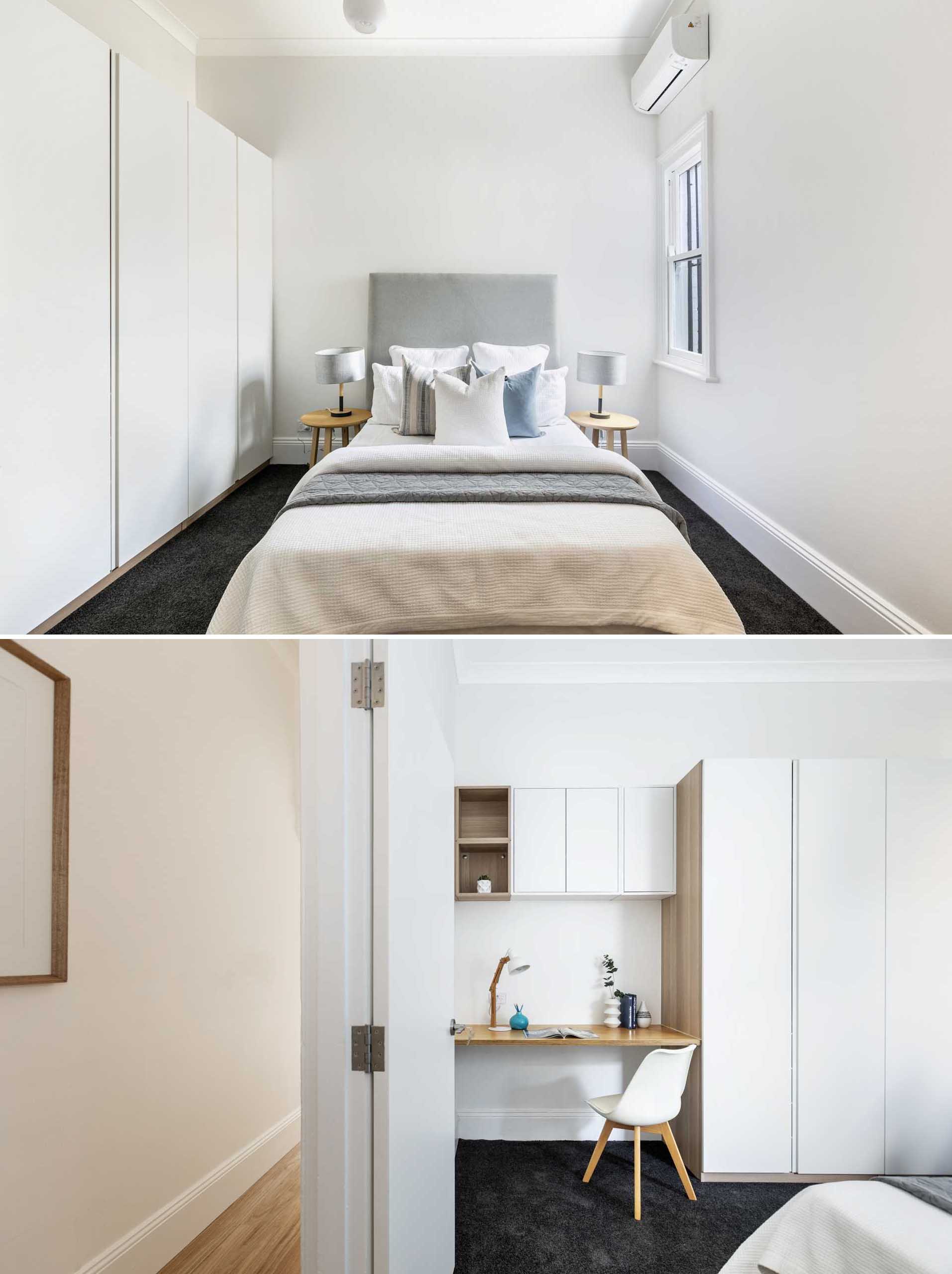 The bathrooms in the home both share decorative tile accents with a black geometric shape.