When Linc Thelen Design renovated this house in Rolling Prairie, Indiana, they included a guest bedroom that's been designed with multiple bunk beds.

The three sets of built-in bunk beds, with wood ladders and safety rails, create a place for six people to sleep. Each bunk has a niche, outlets, and an individual switch for their separate light.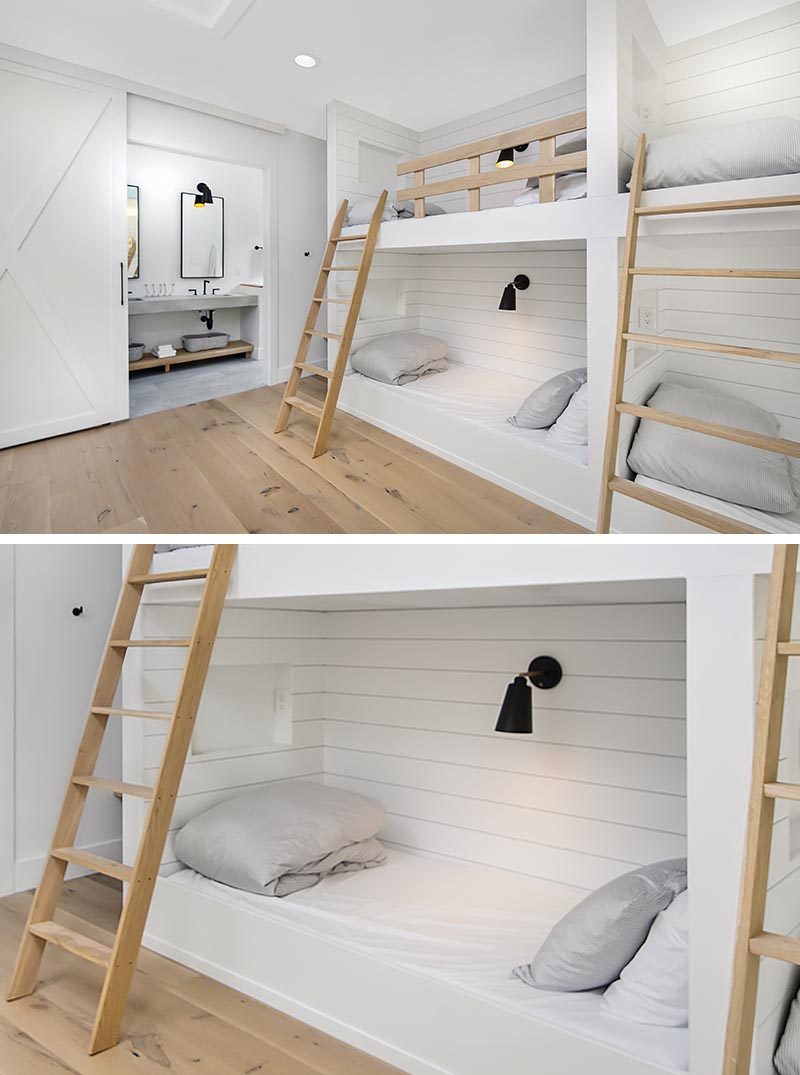 There's also an ensuite bathroom with a minimalist design that features custom concrete countertops by Chicago Concrete, concrete porcelain tile from Porcelanosa and Virginia Tile, wrought iron plumbing fixtures and accessories, and custom mirrors made by Linc Thelen in his workshop.