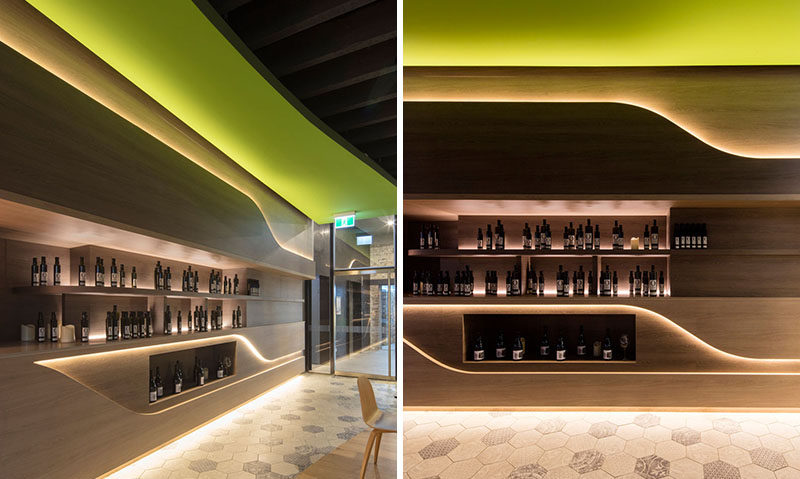 Creating a nice ambiance in a restaurant or any interior is an important factor to consider when designing the space.
When design firm LAVA | Laboratory For Visionary Architecture, created the design for Olio, a new Sicilian restaurant in Sydney, Australia, they used hidden lighting to highlight various areas throughout the restaurant and at the same time, created an environment with a warm glow.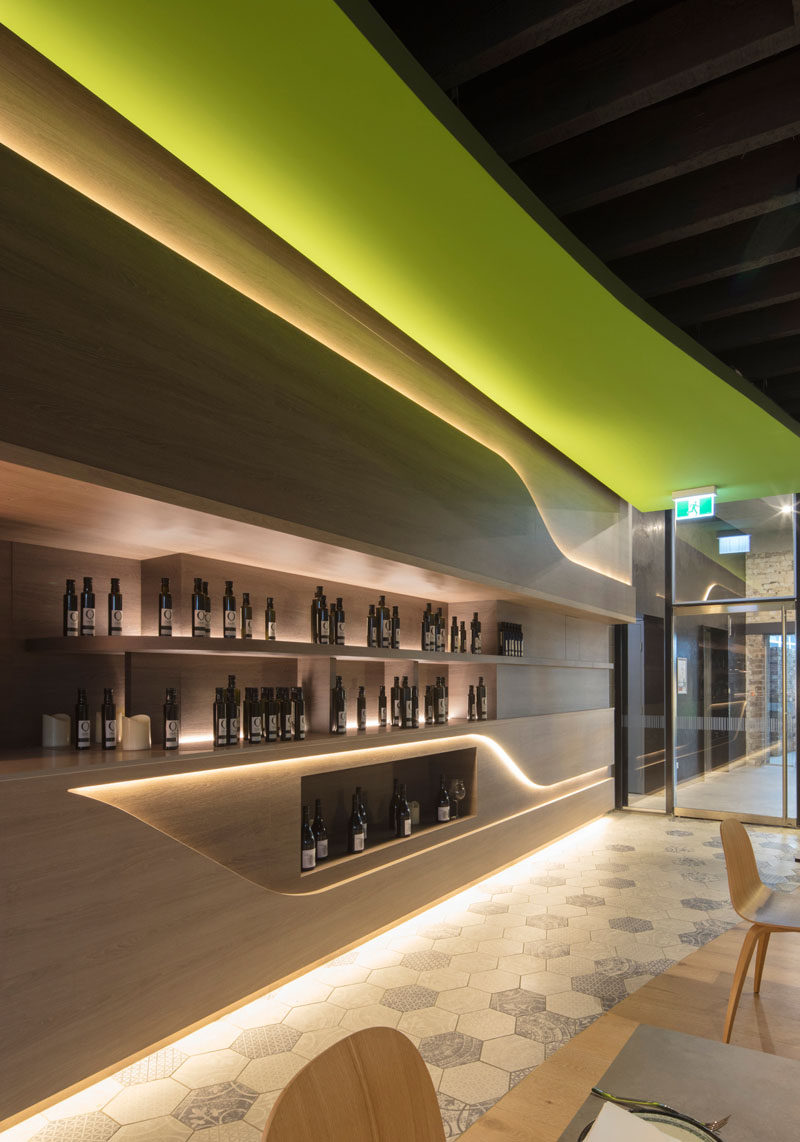 ---
The interior features a natural color palette of Sicilian tiles, light oak timber, concrete tabletops and elements of Mediterranean blue and olive green.
Highlighting all of these materials and colors, are the LED lights that are hidden behind wood panels. The lighting throughout the restaurant was designed by Light Practice.
---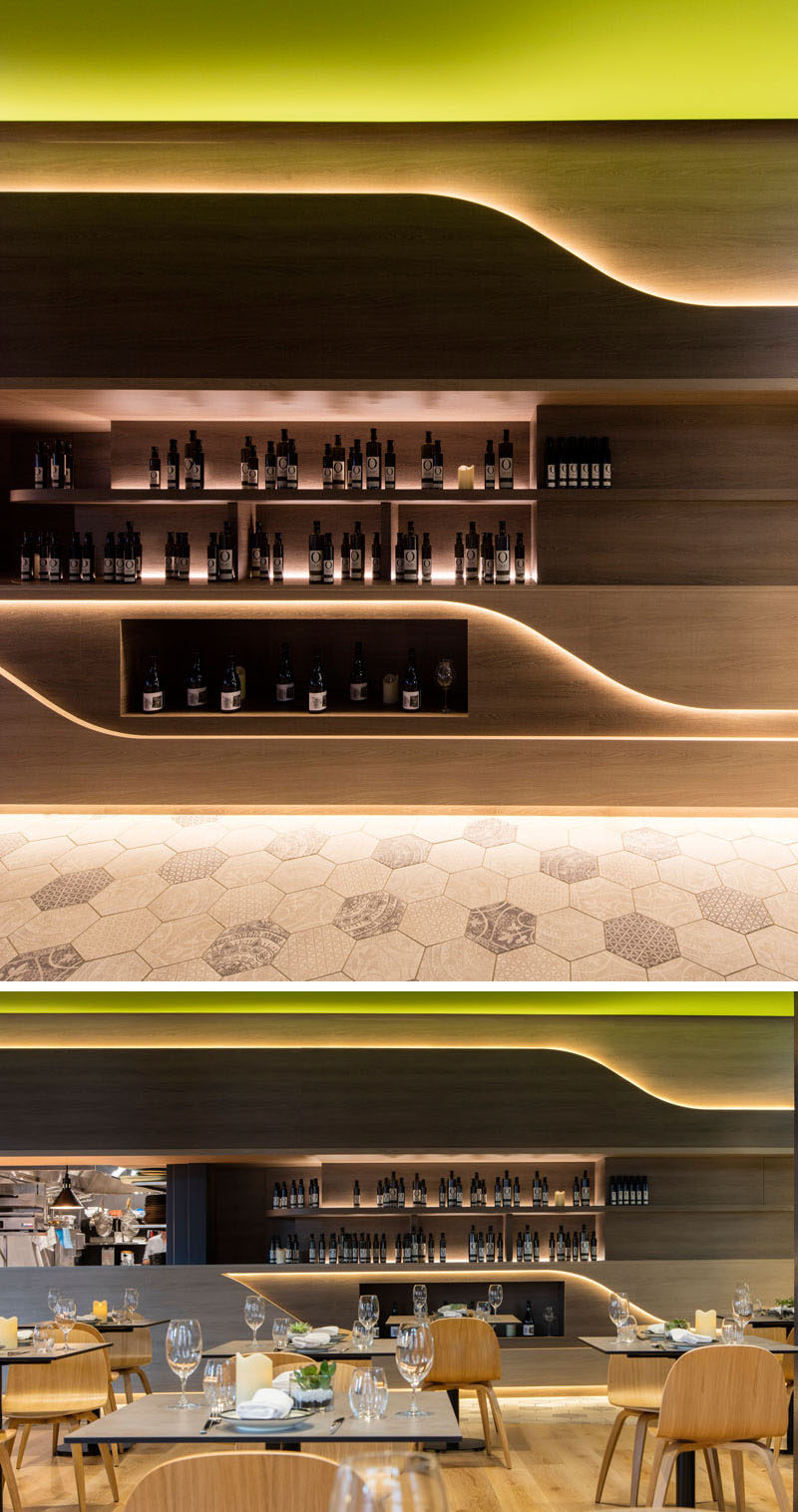 ---
Chris Bosse of LAVA mentions that the "soft, dripping, LED-lit lines on the joinery interpret the idea of flowing oil".
The LED lights follow the wall along one side from the entrance, right through to the other far wall.
---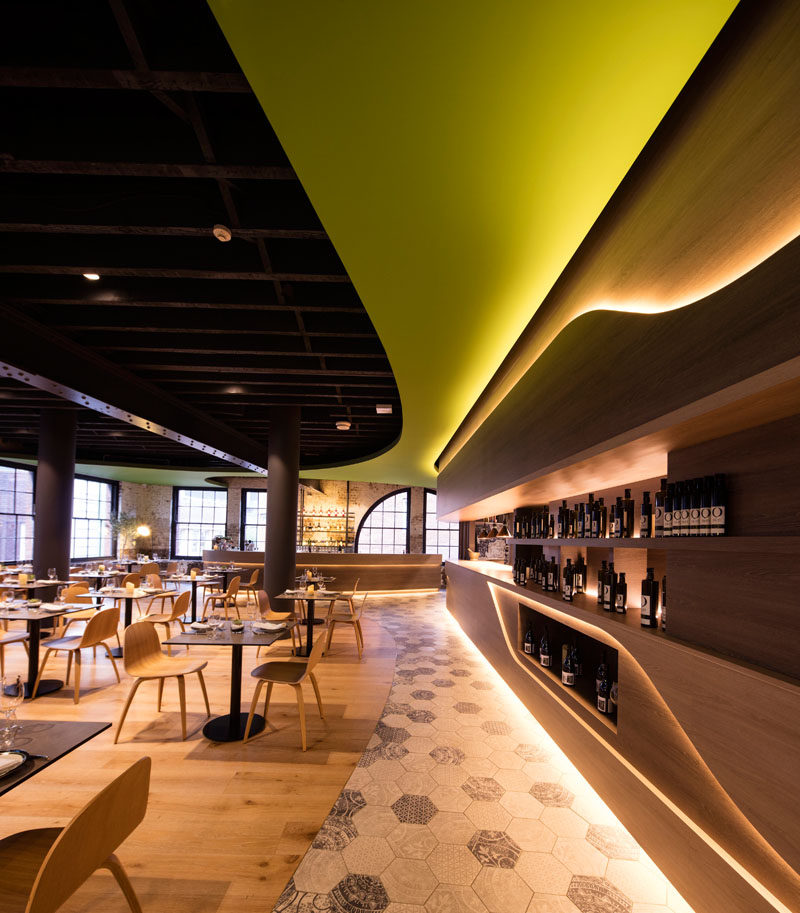 ---
On the far wall, the curved bar area has hidden lighting that wraps around the front of the bar.
---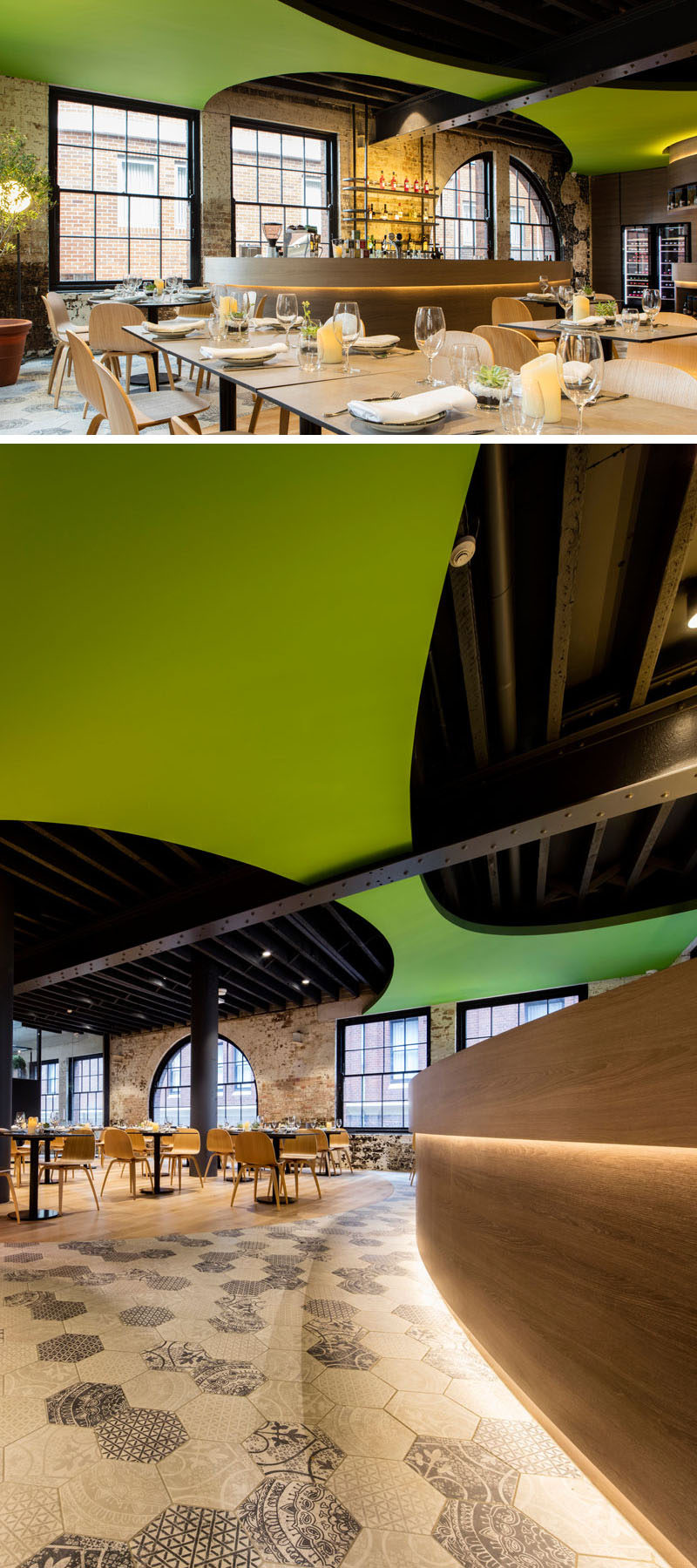 ---
The hidden lighting also features at the top of the joinery, highlighting the edges of the olive green ceiling.
---