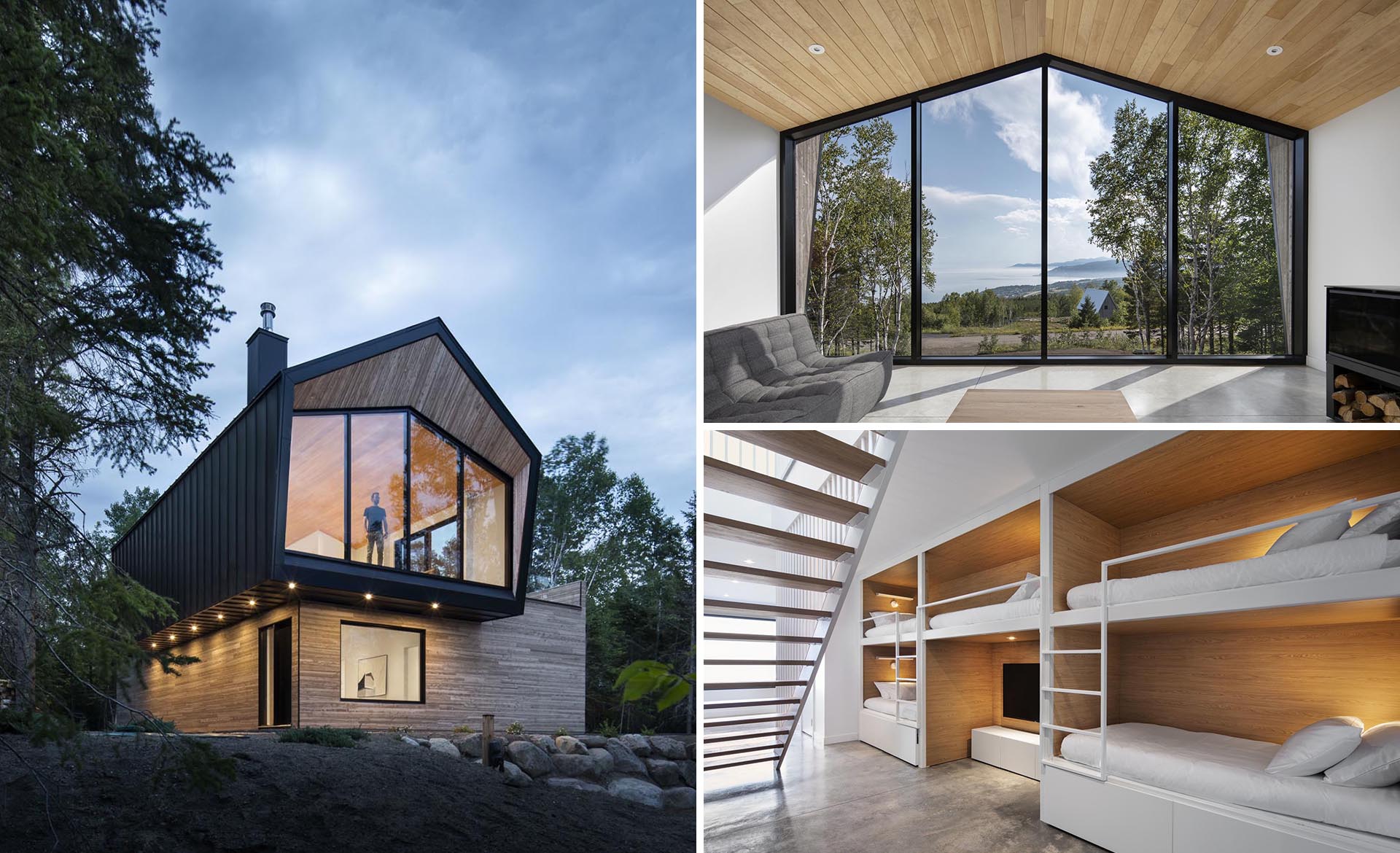 Canadian firm Architecture49, has completed a new home in La Malbaie, Quebec, that's inspired by the breathtaking view of the river and the picturesque rural setting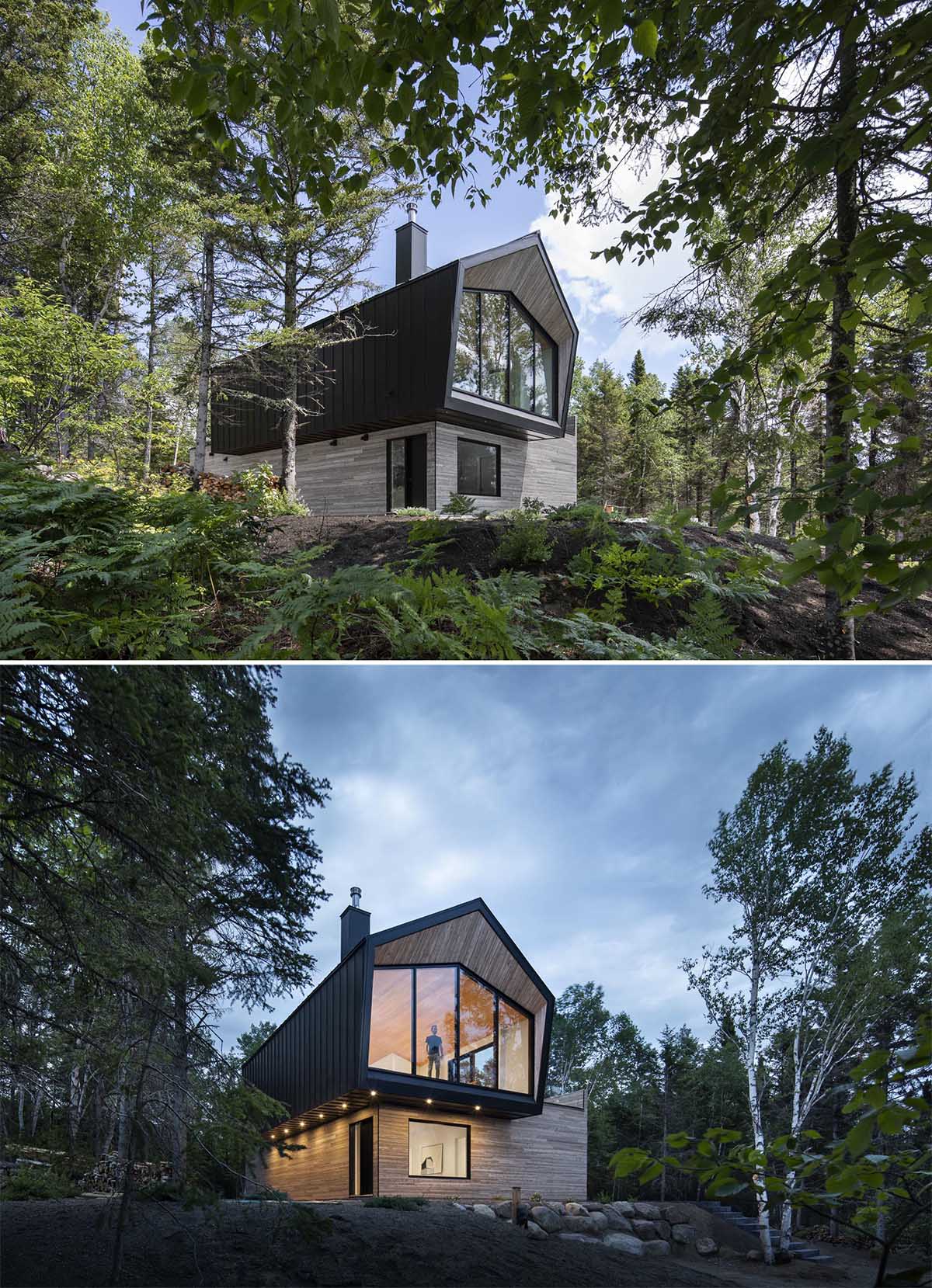 A neutral color palette of black, white, and wood was used inside and out, with materials such as eastern cedar and pine, and contemporary sheet metal roofing. At the side of the home, there's a swimming pool that can be enjoyed on a hot day.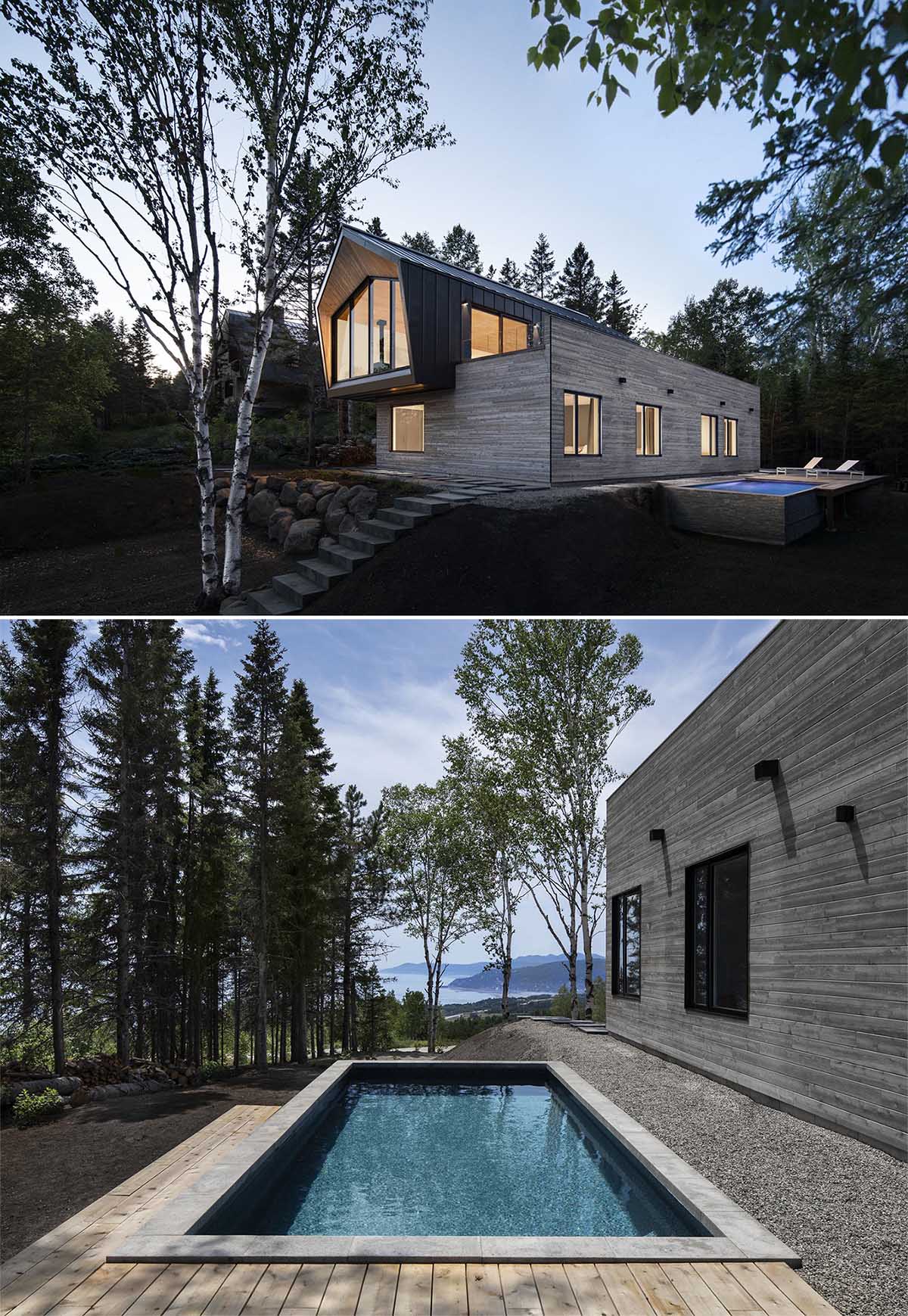 A path alongside the house, leads from the front, down to the rear of the home.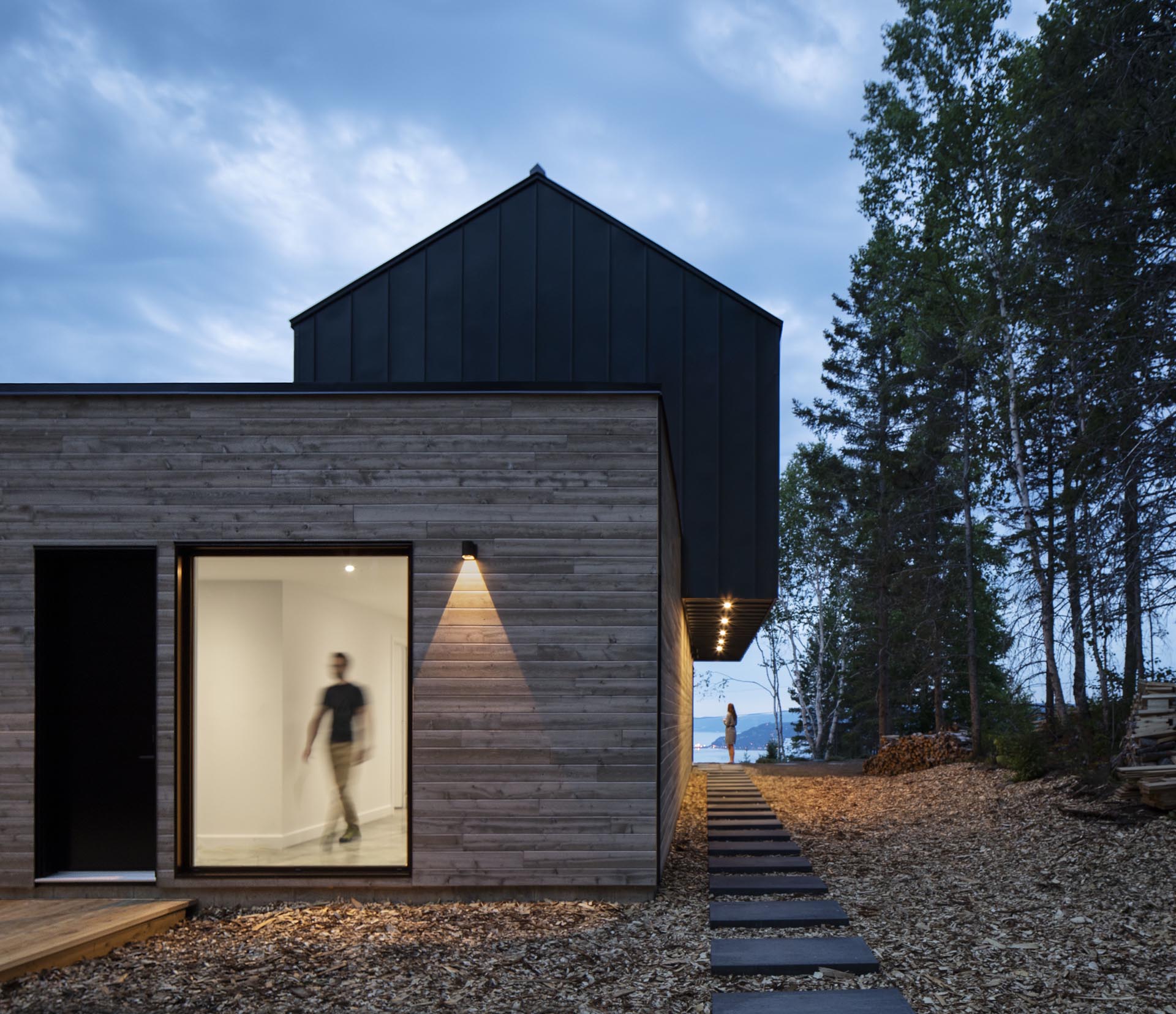 Stepping inside, we see the top level of the home is dedicated to the social areas of the house. The open plan living room, dining area, and kitchen all share the same space, which is connected via the use of a vaulted wood ceiling and concrete floors.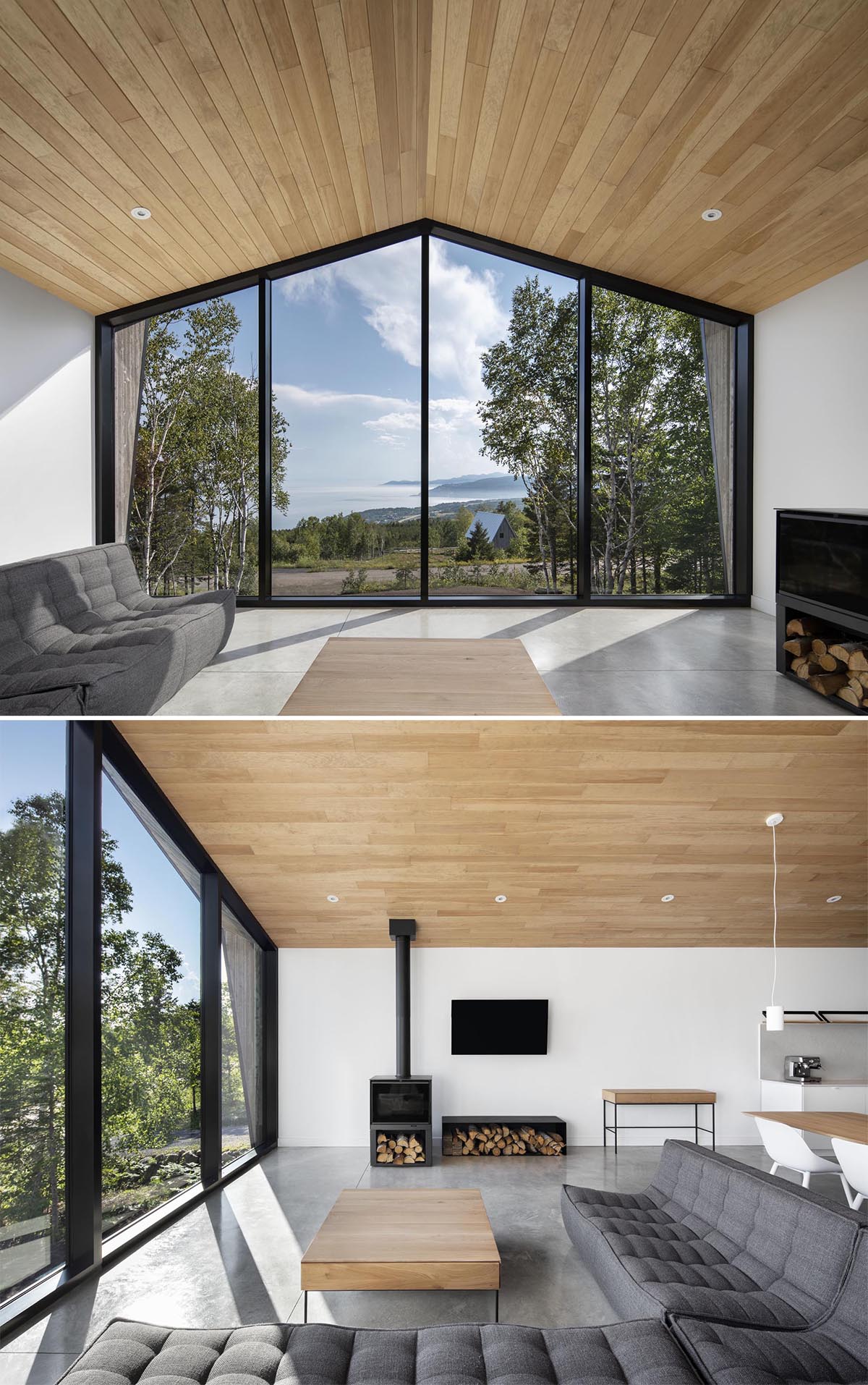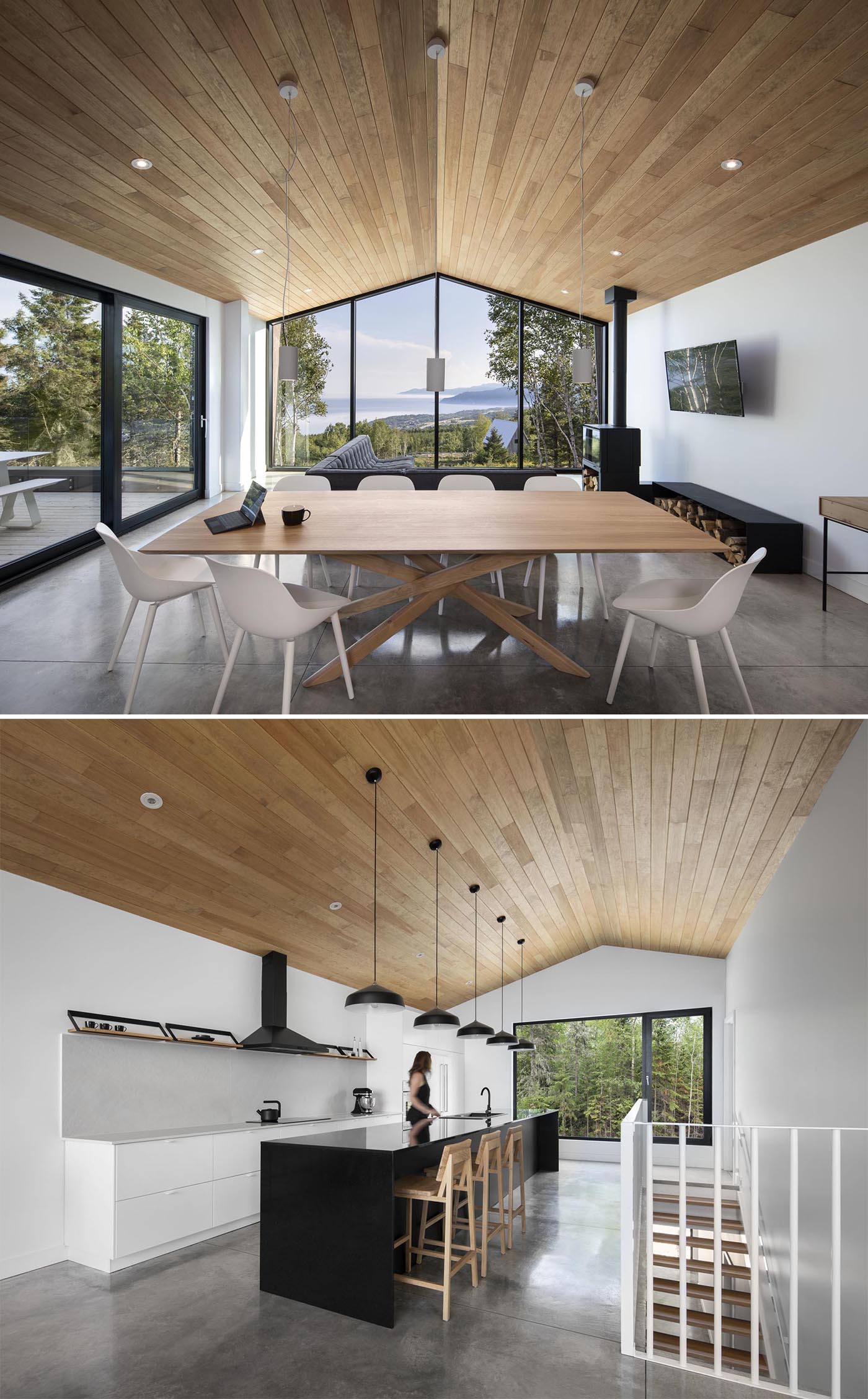 A large sliding black-framed glass door opens to a deck for outdoor dining.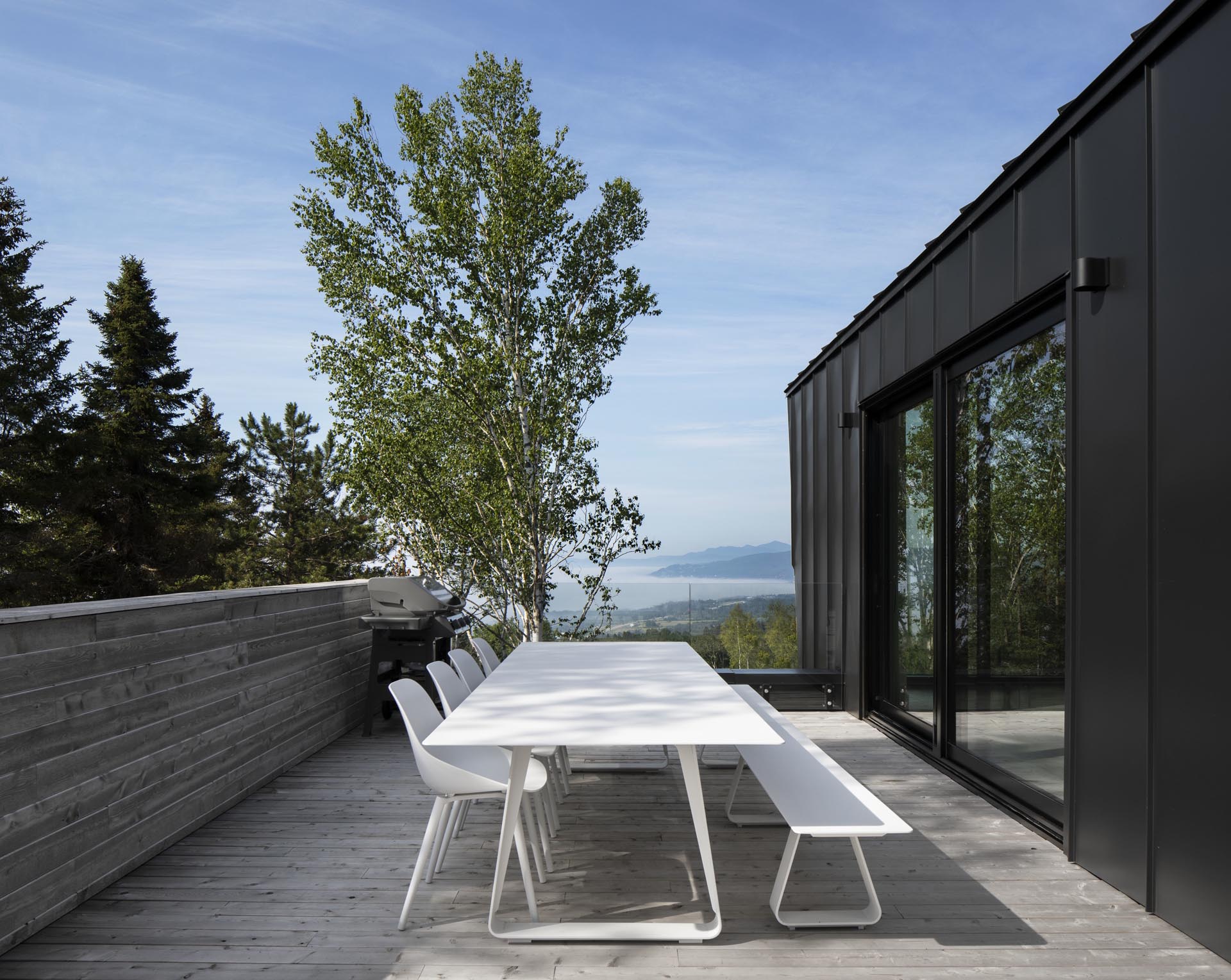 Back inside, and simple wood stairs connect to the lower level of the home, that's dedicated to the sleeping areas and bathrooms.
At the bottom of the stairs and open to the hallway, are multiple sets of bunk beds. These bunk beds have a wood interior, with white suppers and ladders that match the walls.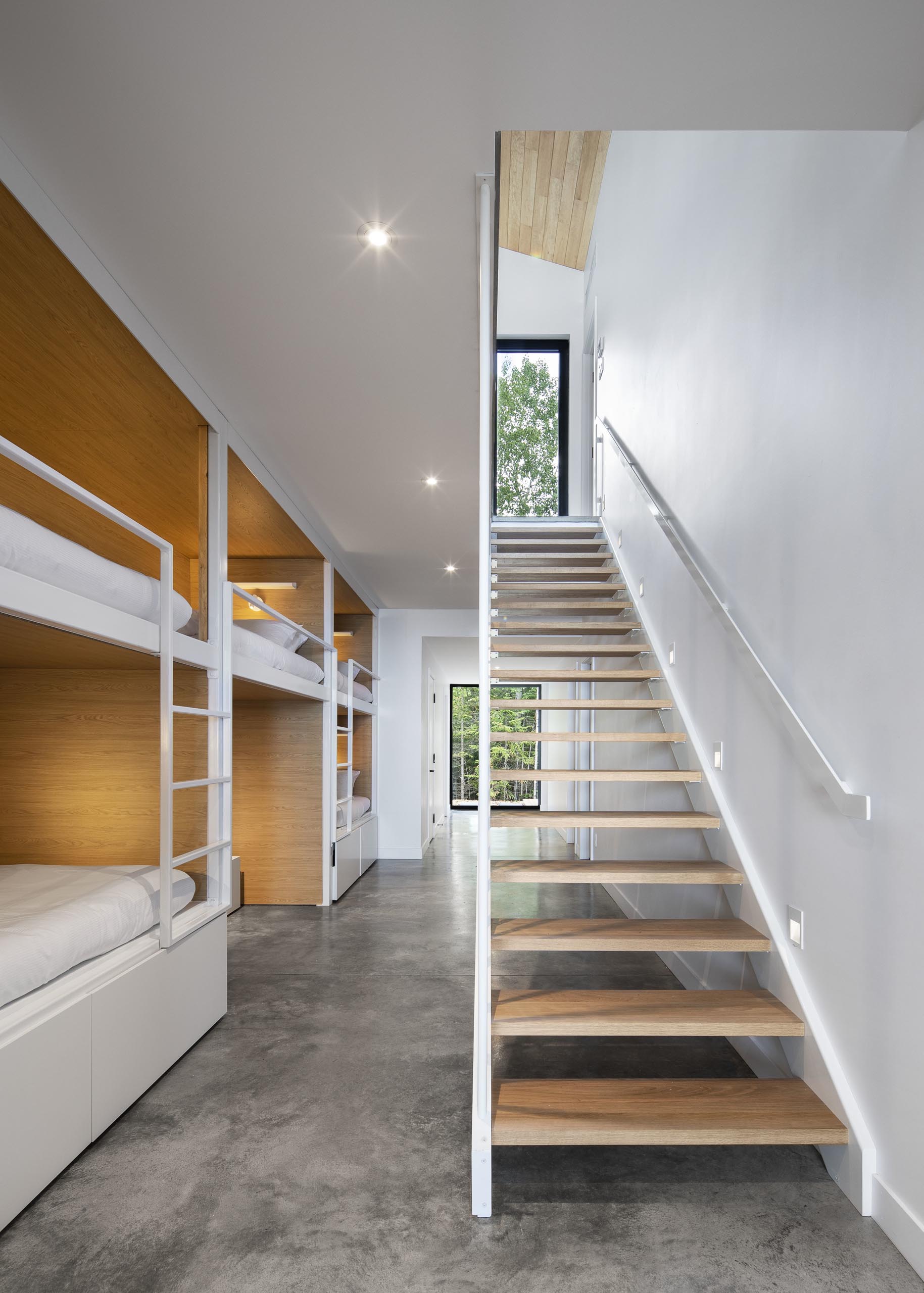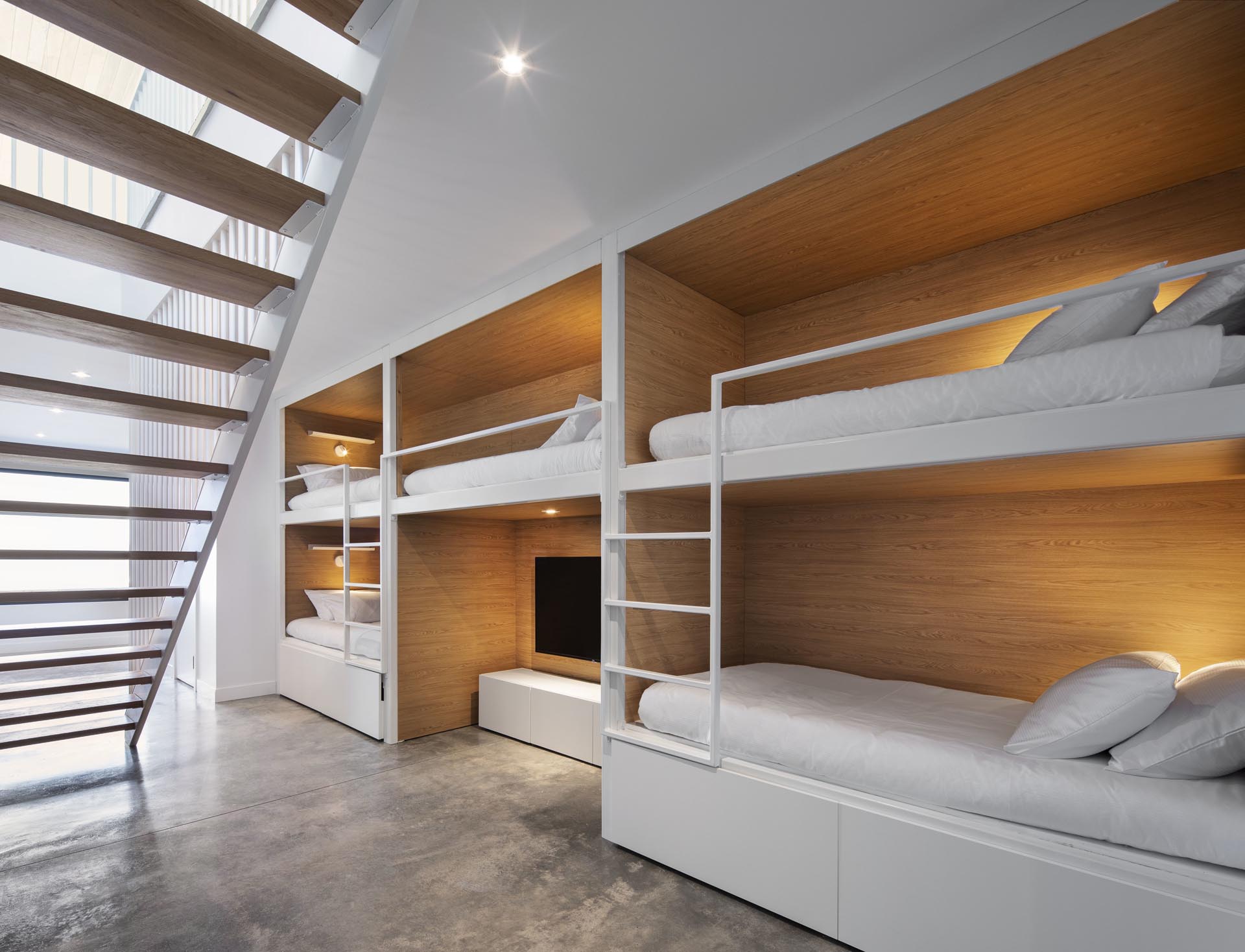 There's also a separate bedroom with a matte black accent wall, and matching black curtains. An en-suite bathroom is decorated with large format black tiles in the shower, and a wood vanity that matches the wood in the bedroom.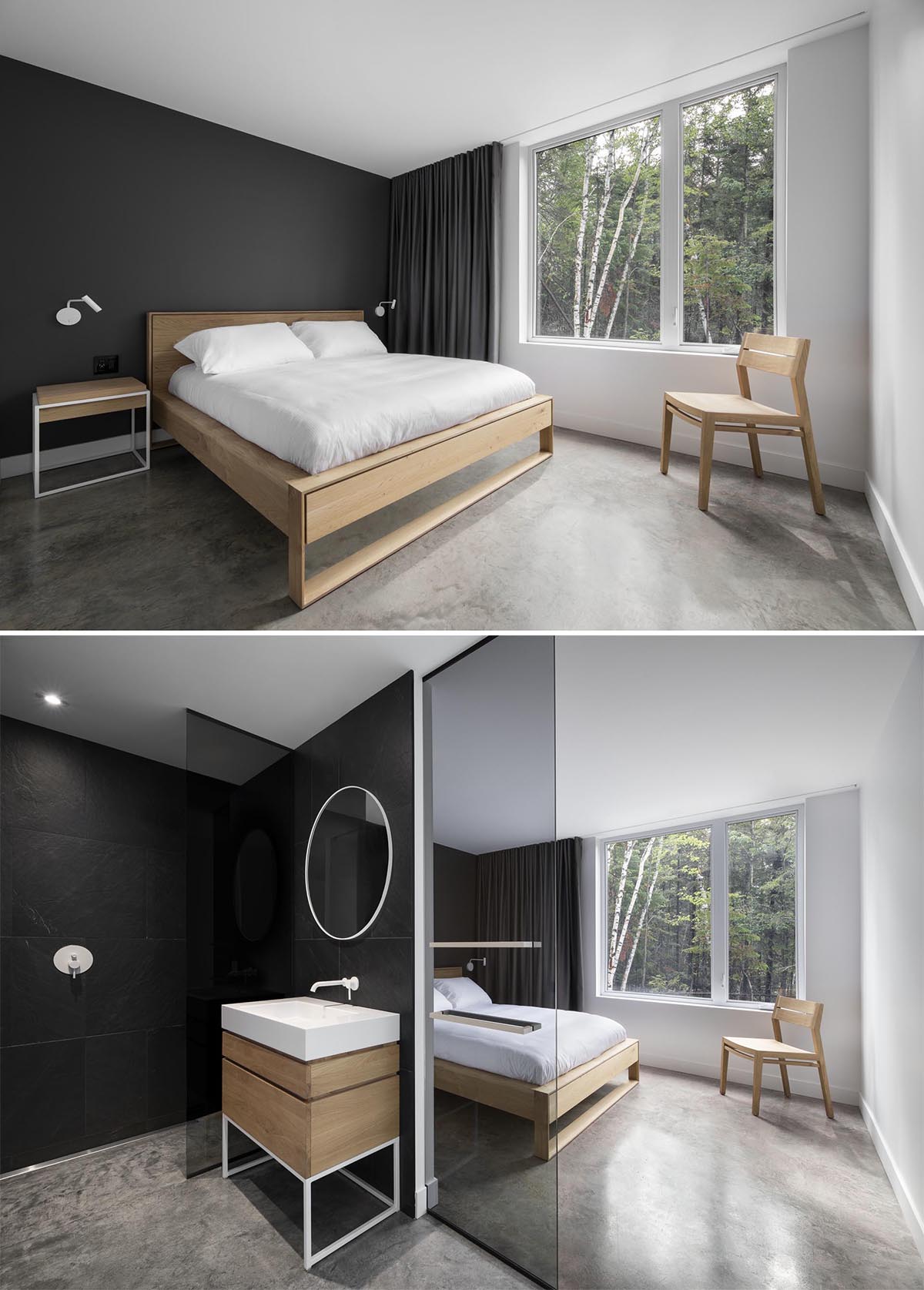 In a powder room, hexagonal black and white tiles cover the walls.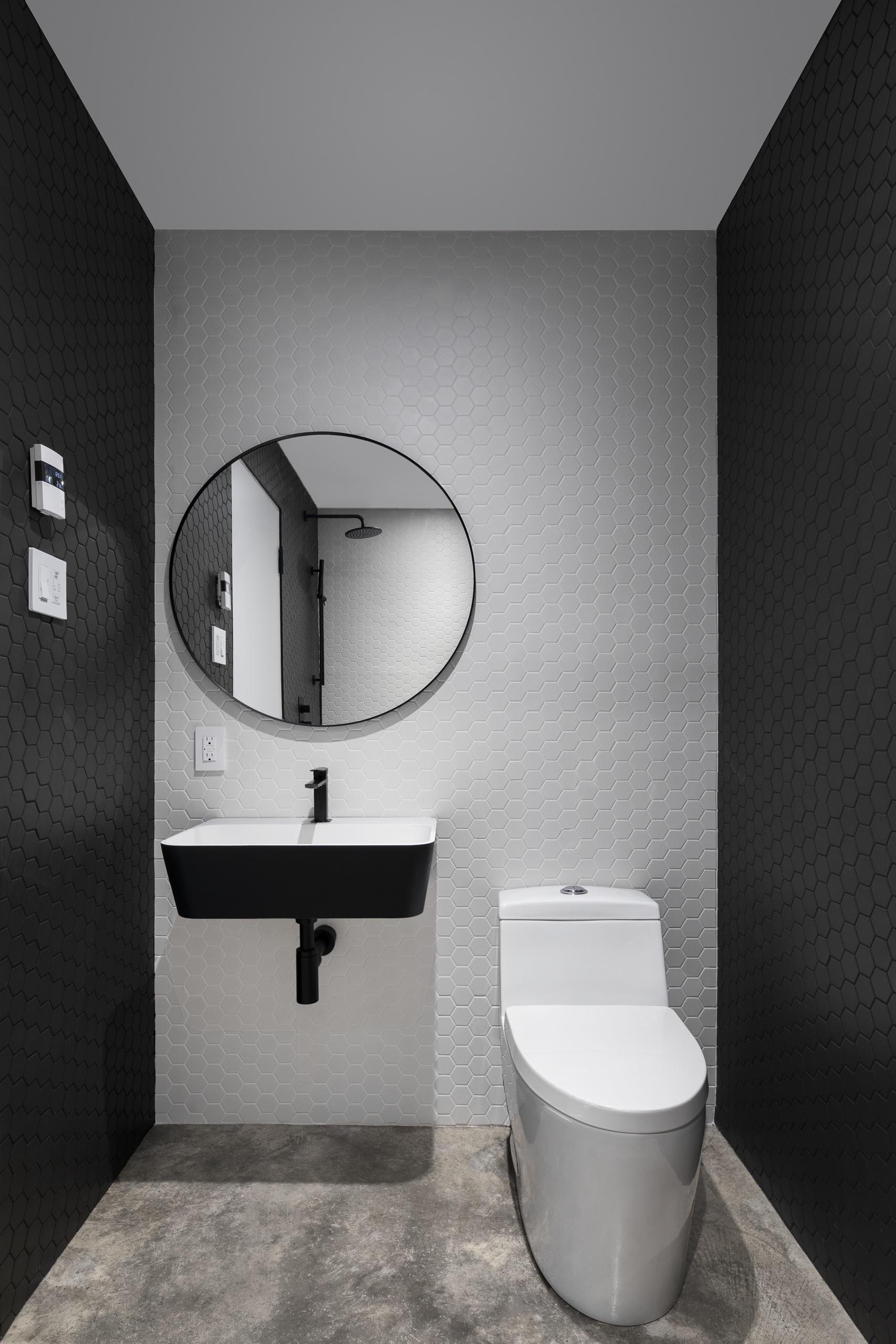 The home also has a wood lined sauna with a view of the trees.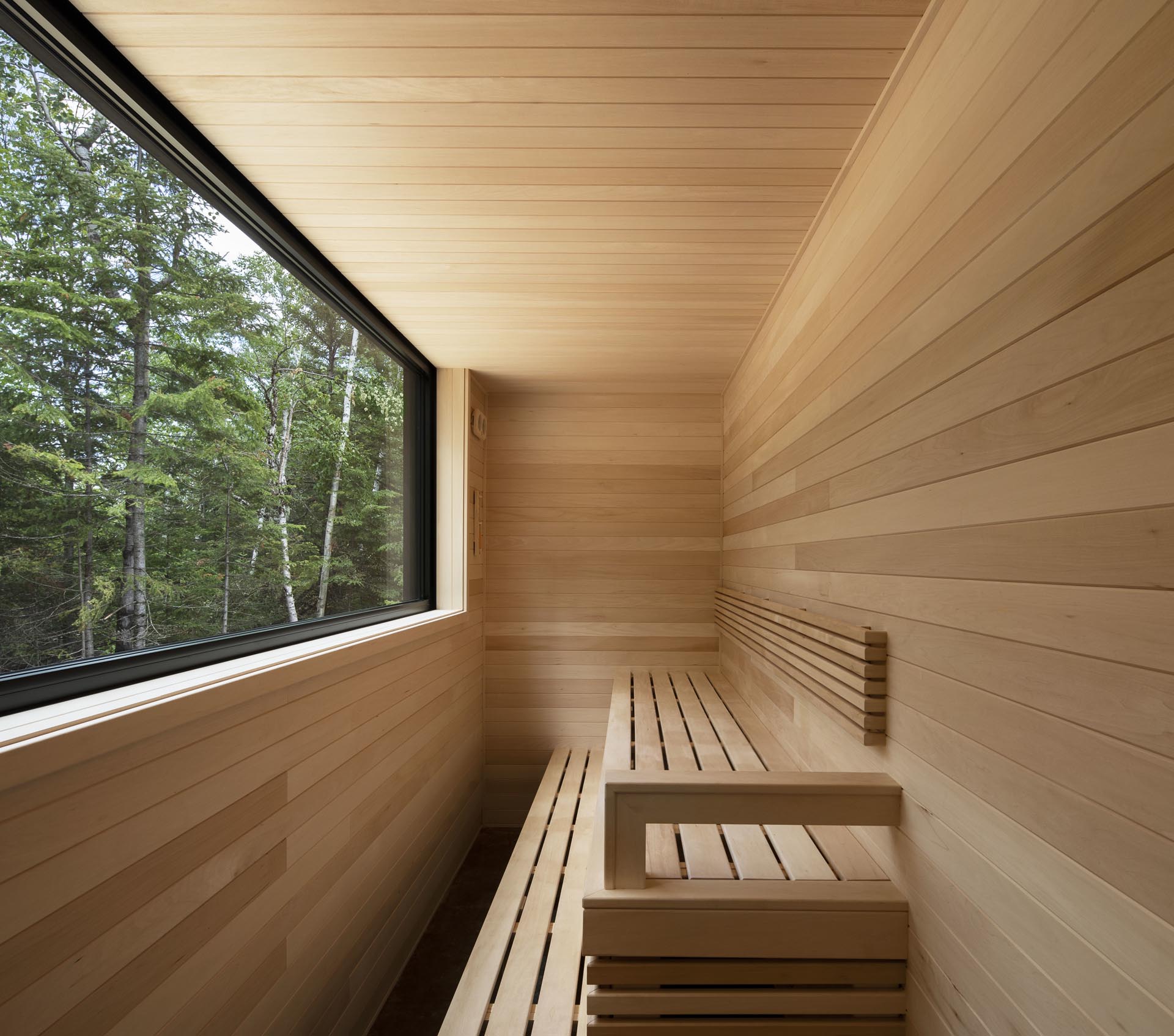 Here's a look at the floor plan that shows the layout of the home, with the bedrooms on the lower level, and the social areas upstairs.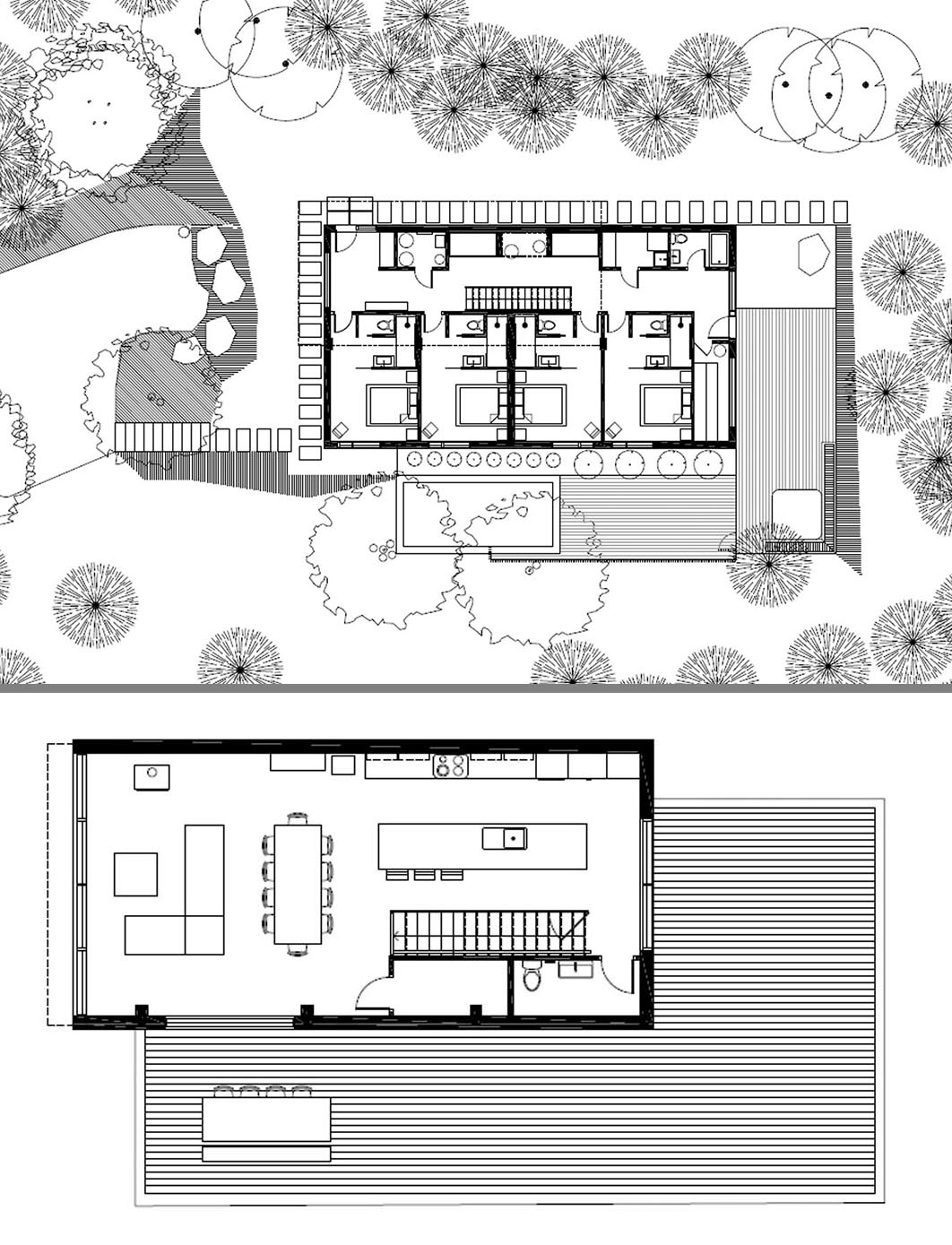 Photographer: Stéphane Brügger | Architecture: Architecture49 | Designer and project manager: Viviane Zhang | Structural engineering: SBSA | Building Mechanics: Habitat Refrigeration | General Contractor: Habitat Ecoconstruction