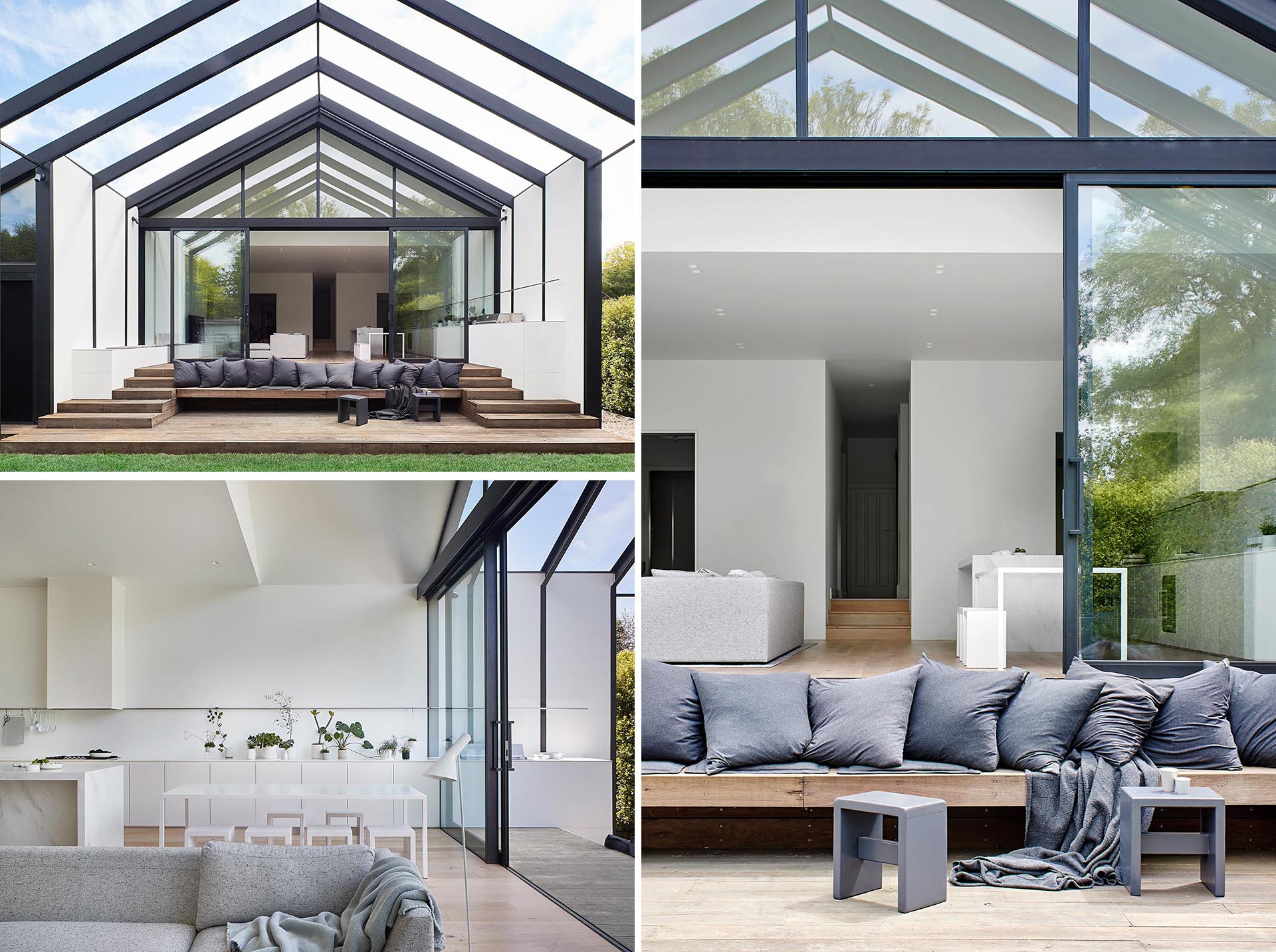 Australian architecture and interior design firm studiofour, has designed a modern home extension for an existing heritage-listed Art Deco house.
The two-story addition has been designed as an indoor/outdoor transition zone, gently stepping down from the house interior to the outdoor seating area and the garden.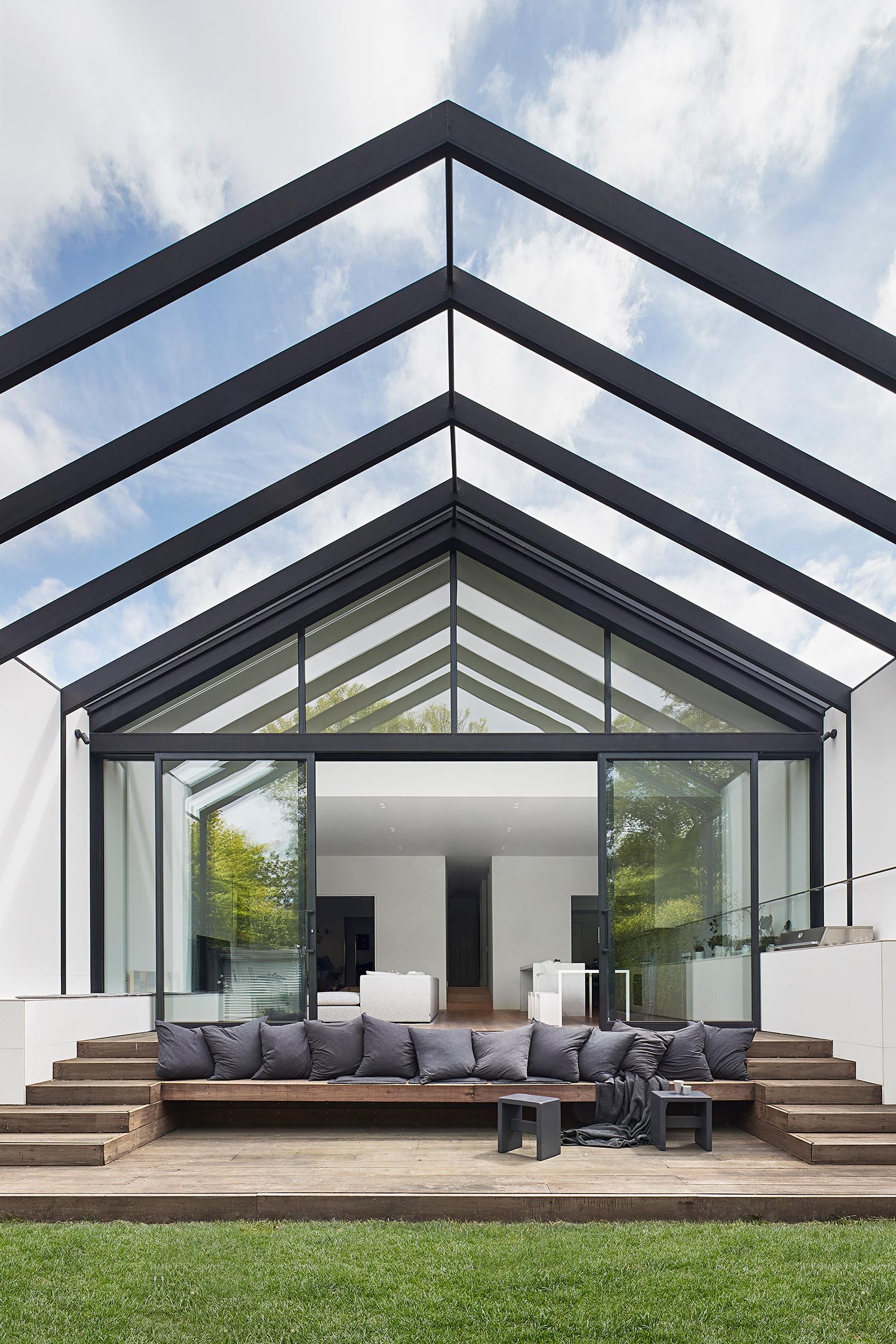 The large glass wall has been combined with black-framed sliding glass doors that create a cohesive look.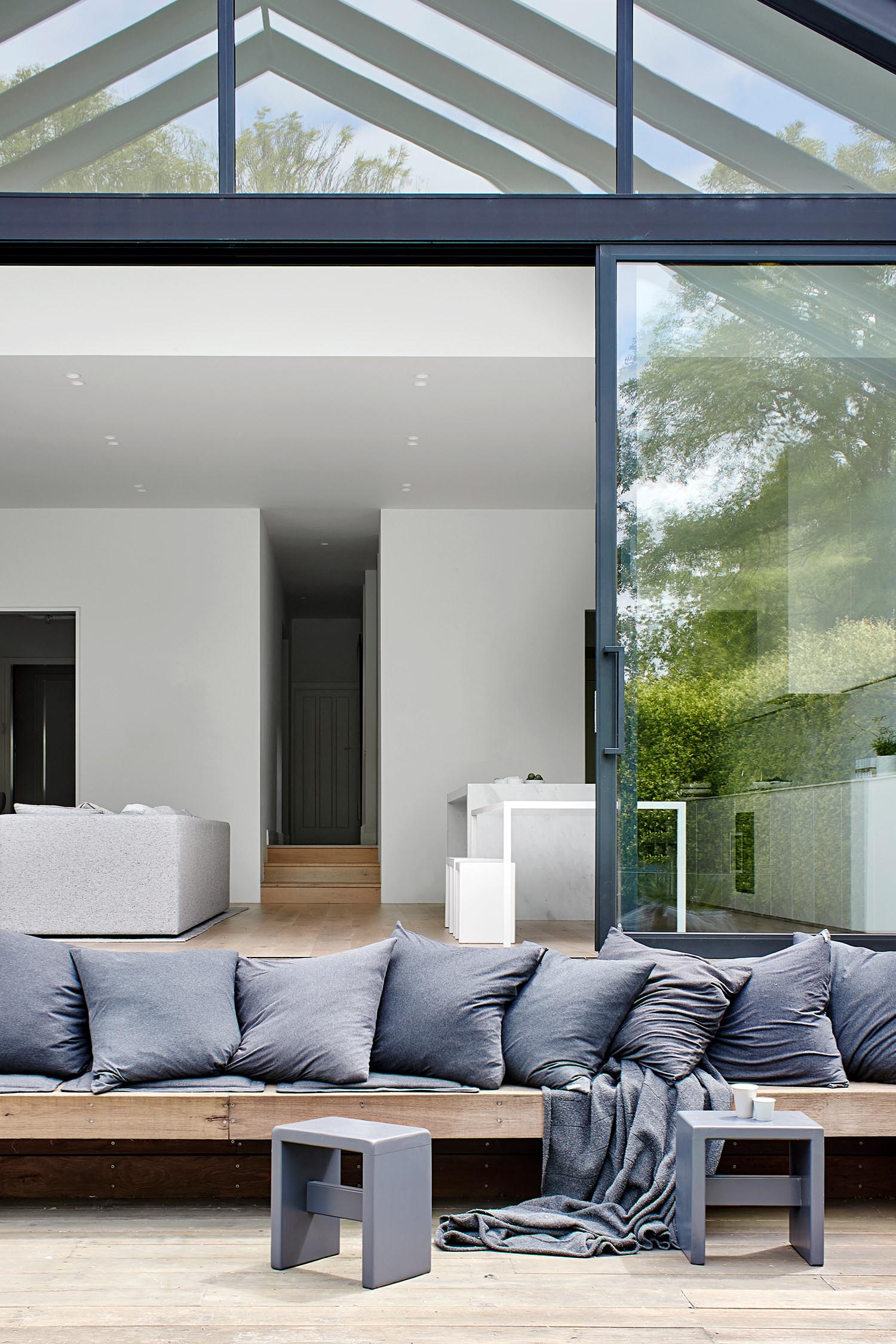 The bright white interior contrasts the black elements and includes an open floor plan with views of the backyard and nearby trees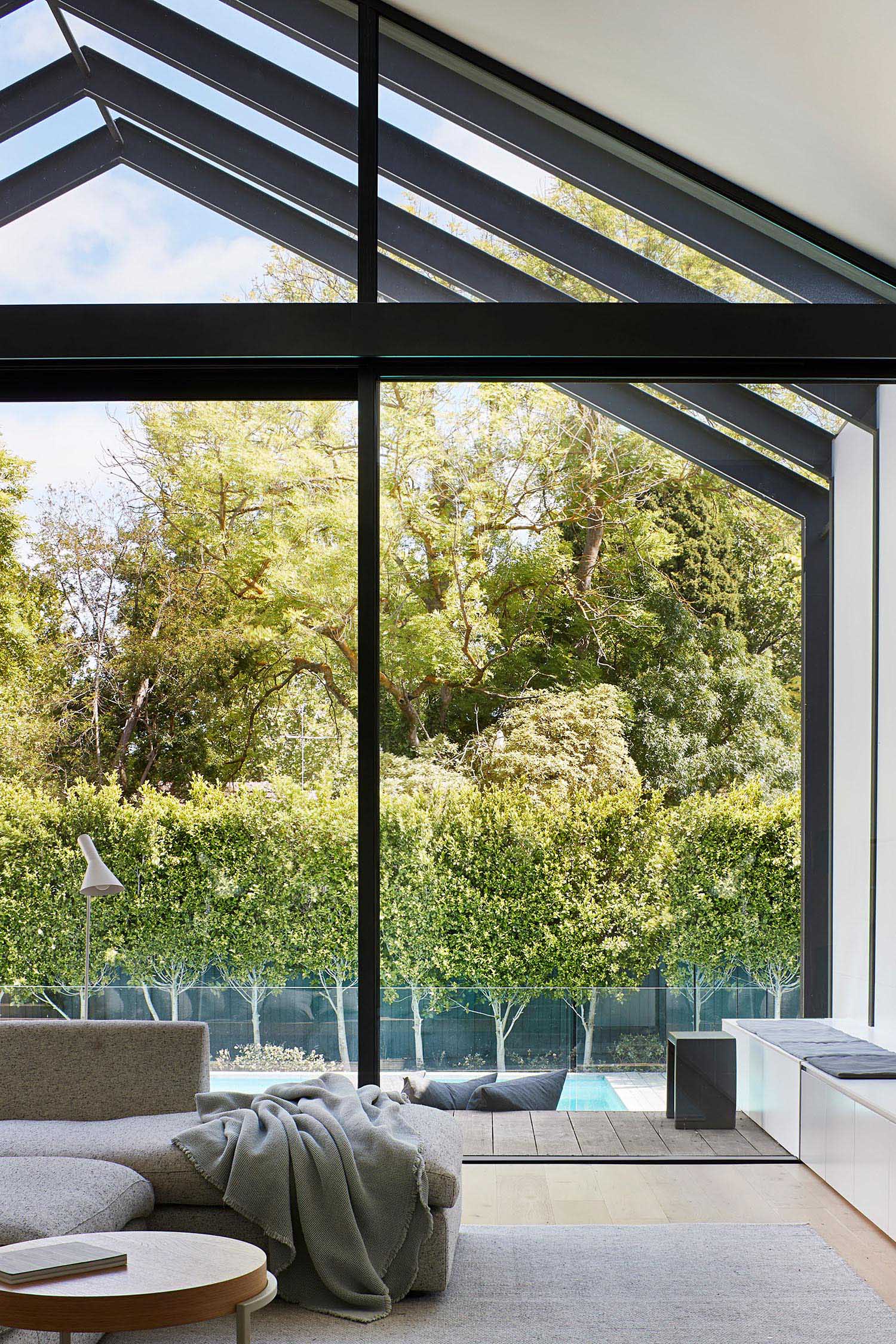 The interior, which has a neutral color palette, has been designed so that the kitchen and dining area share one side of the open room, while the living room is focused on the opposite advantage of the opposite wall.
A long row of cabinets connect the kitchen and dining room, and continue through to be an outdoor bbq area. The low living room cabinets also connects to bench seating outdoors.
Let's take a look around…