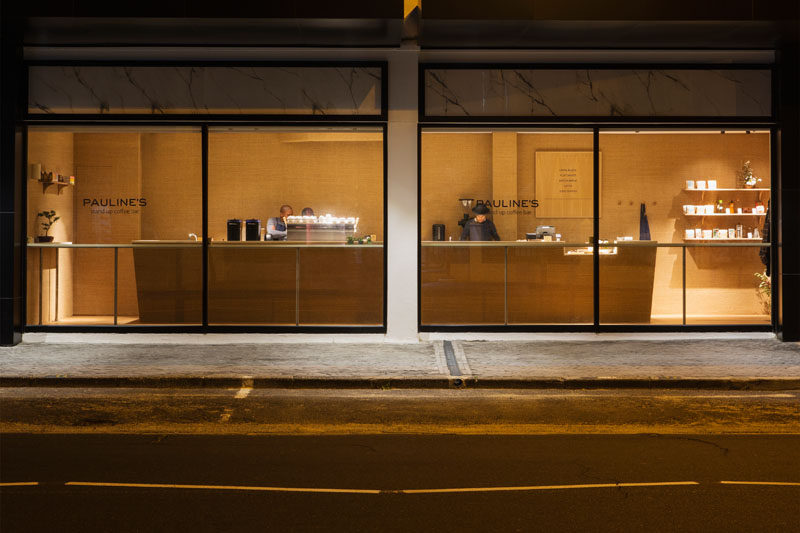 Interior design firm Master Studio has completed Pauline's, a coffee shop located in Cape Town, South Africa, that has walls covered with sisal, a natural and sustainable fibre from the Agave plant.
By using sisal as a wall covering instead of a floor covering, which the material is normally used for, the designers were able to create a minimalist interior with a feeling of warmth.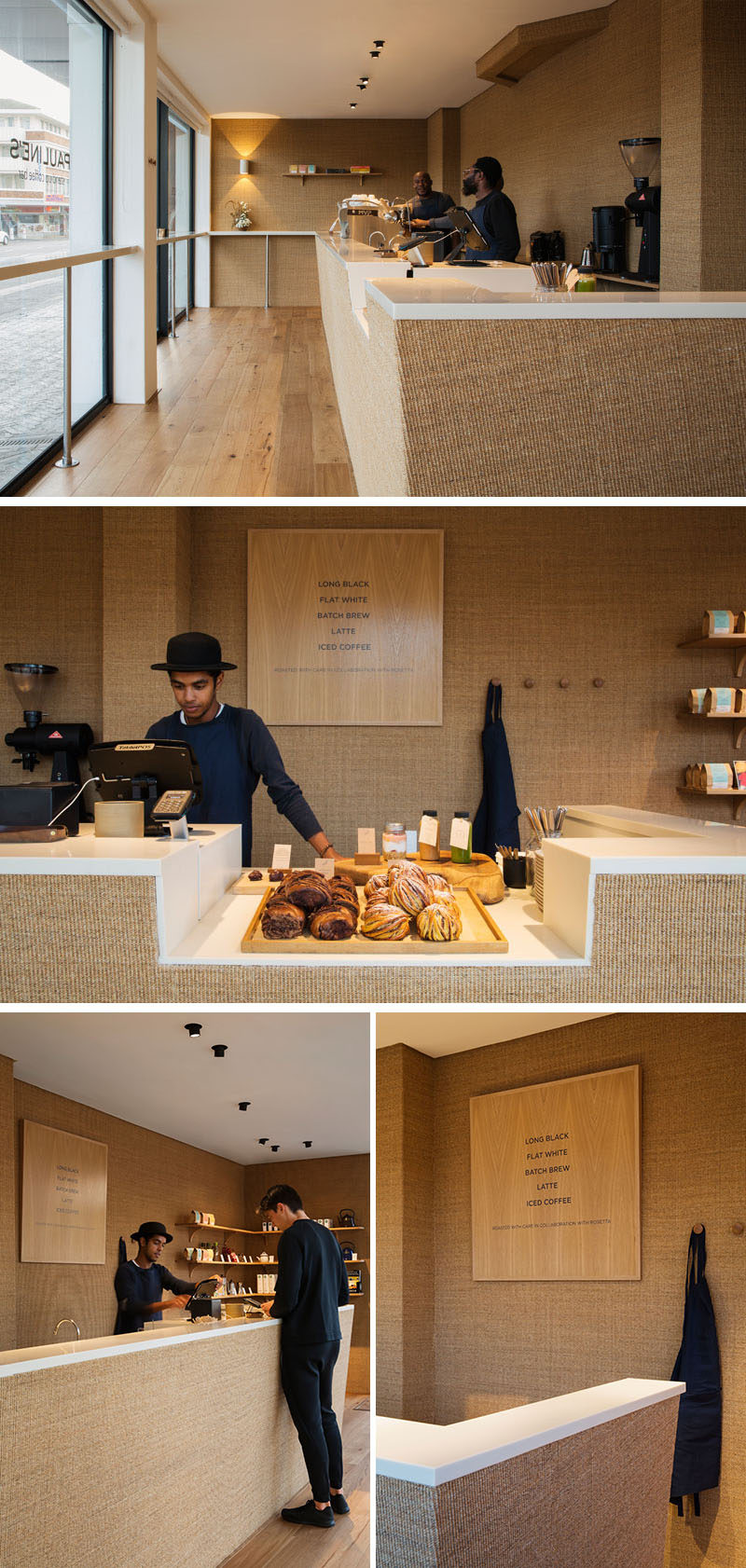 ---
To complete the overall interior, the sisal has been paired with soft lighting and durable materials for the high traffic areas, like wood floors and shelving, and a seamless Corian coffee bar.
---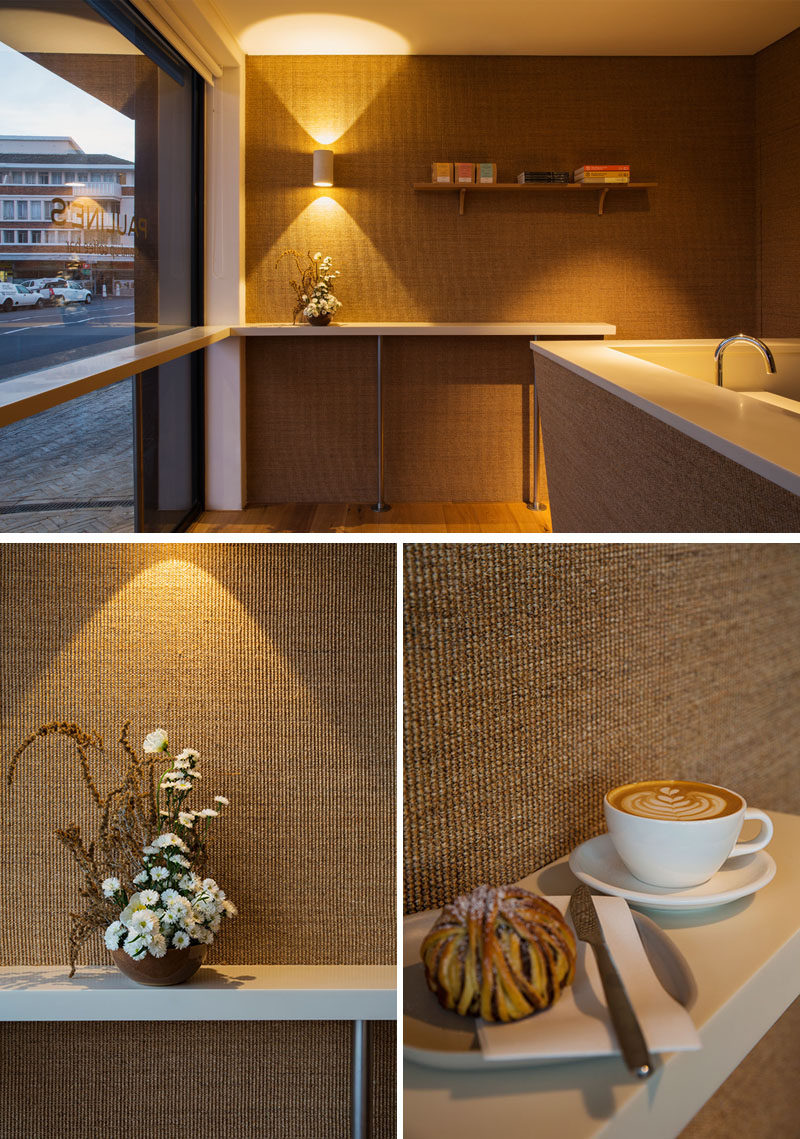 ---