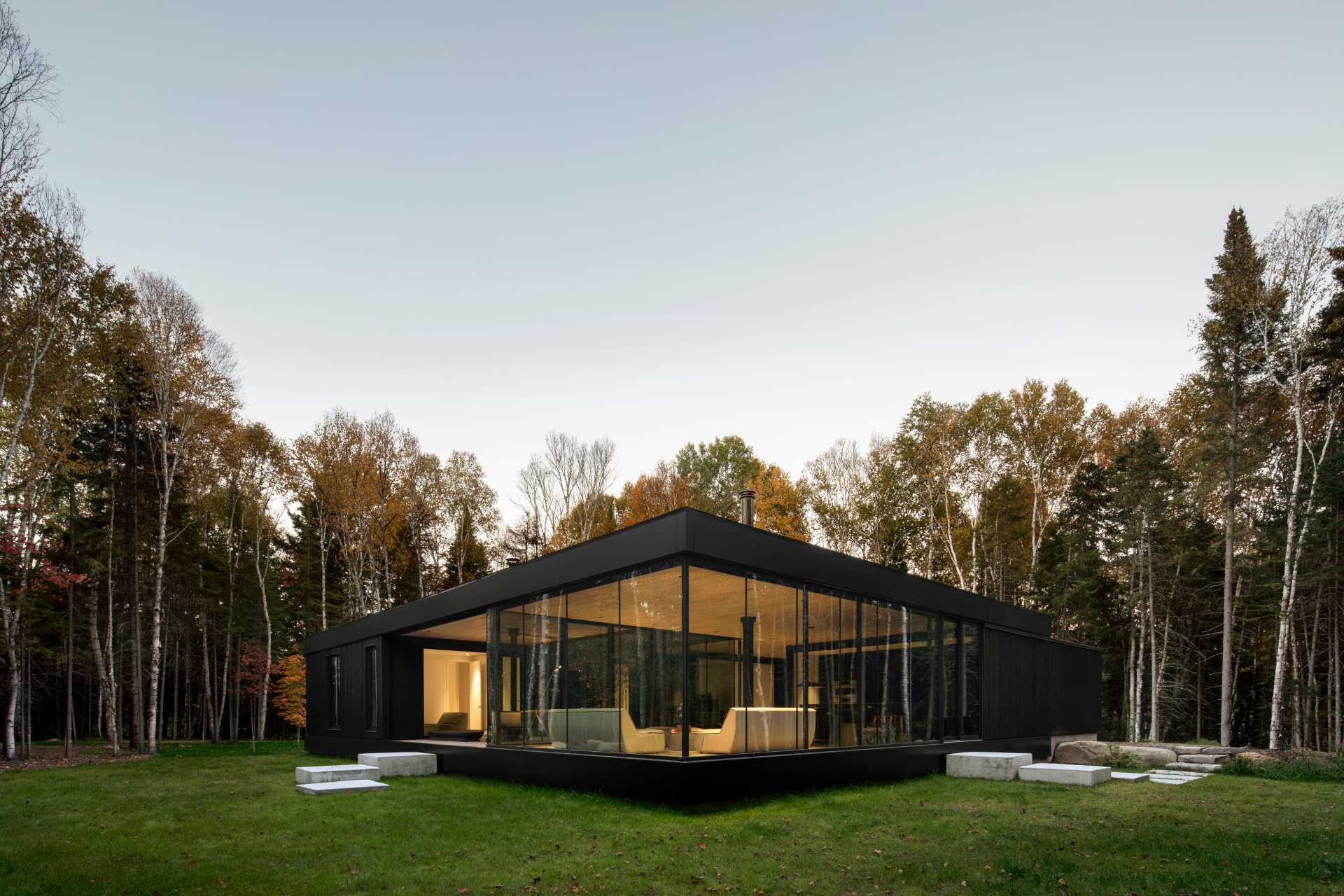 ACDF Architecture has designed the Apple Tree House, a family home located in the heart of Quebec's Lanaudiere region.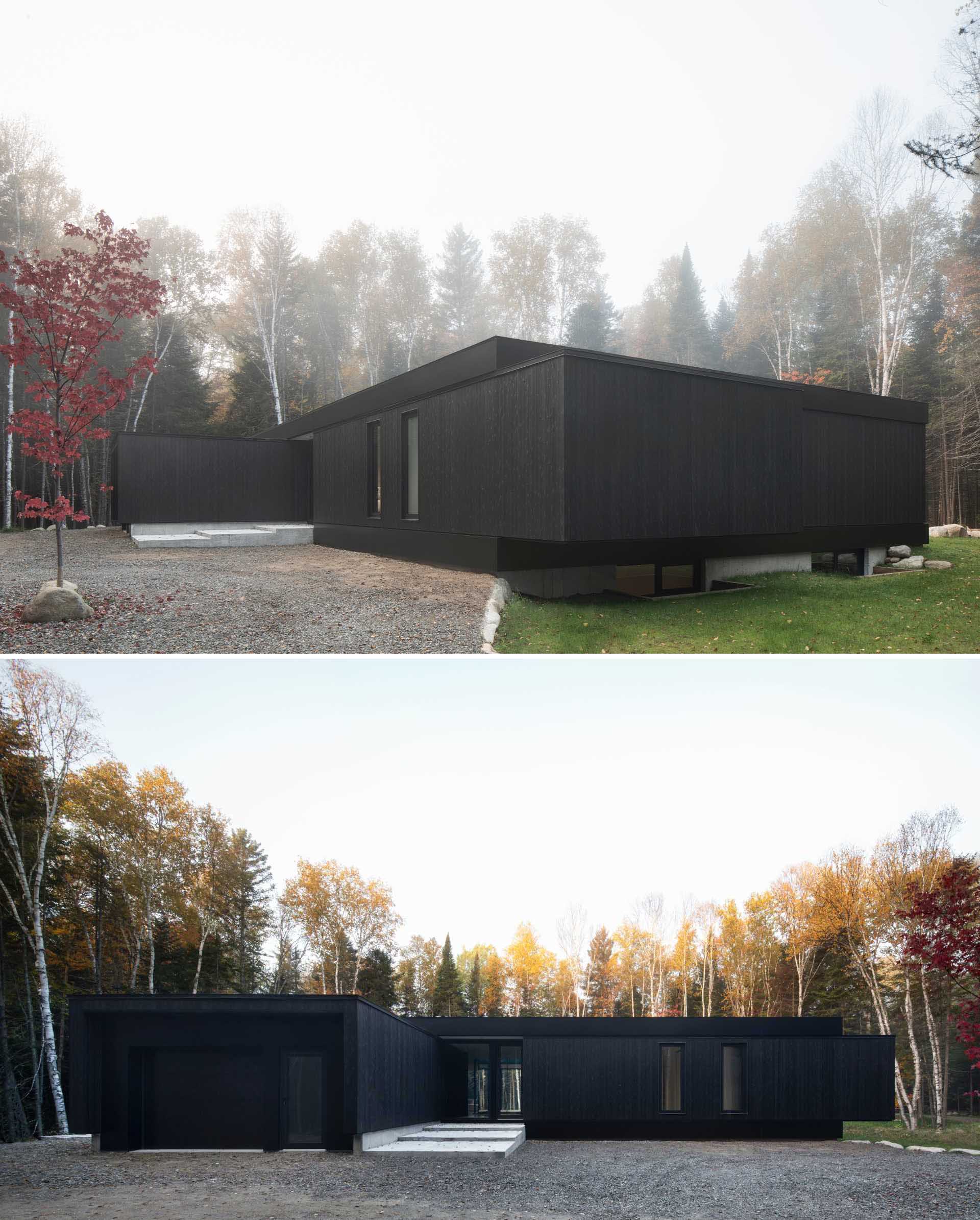 On a private lot engulfed by dense forest, the single-story glass house is made up of a series of boxes and glass walls.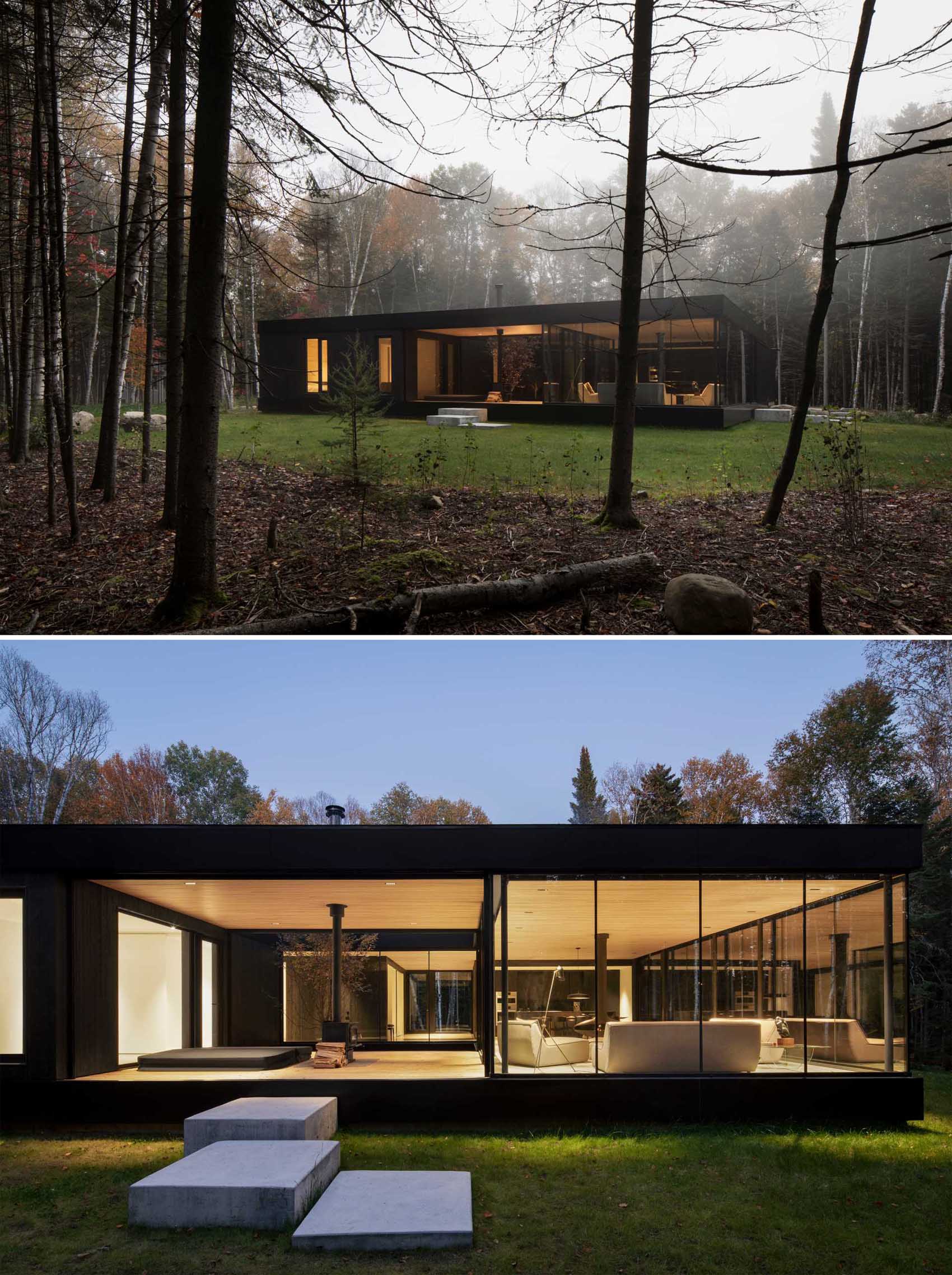 The striking black metal and wood exterior contrast the bright interior.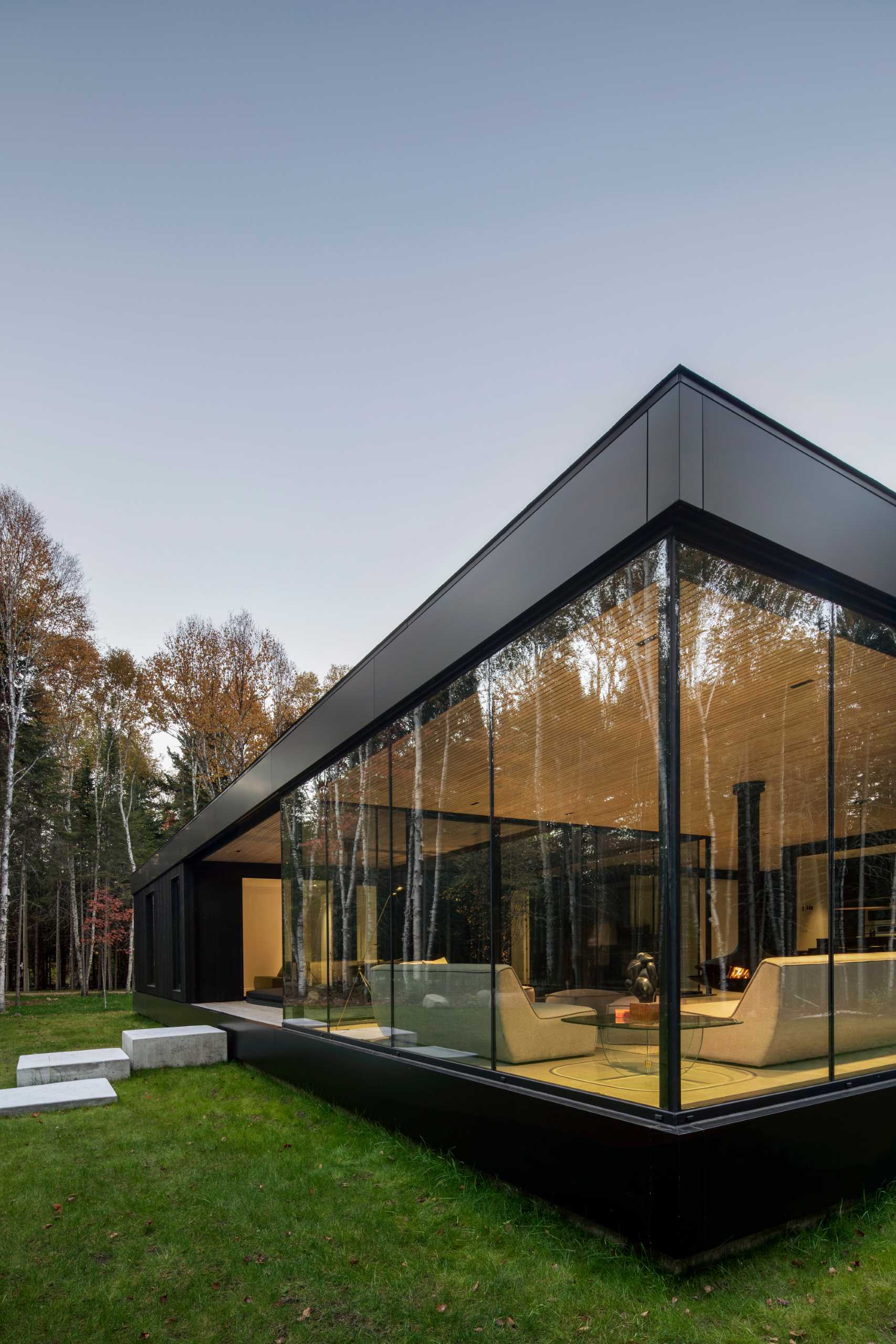 In winter, the home is lit like a lantern, adding warmth on an otherwise cold night.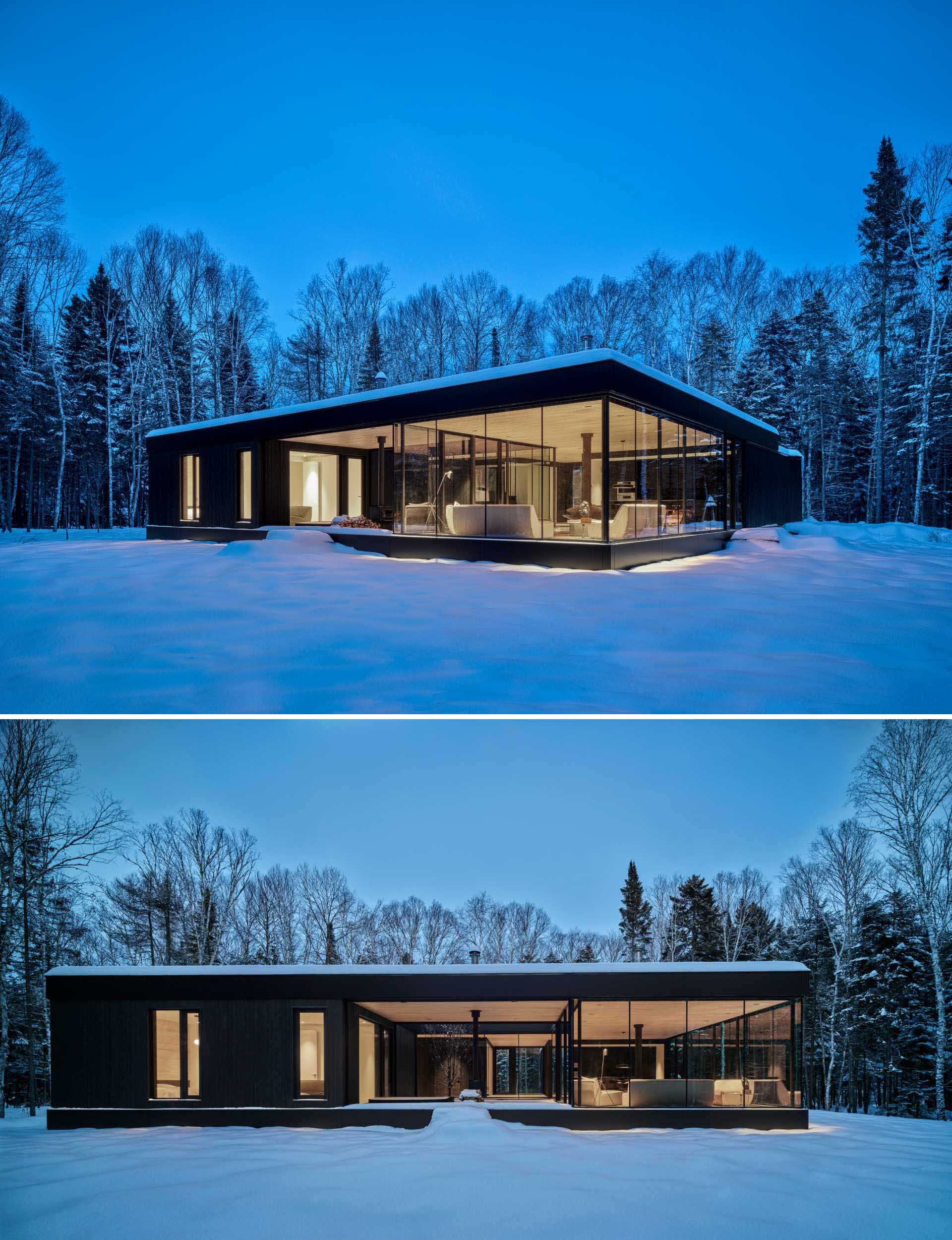 The entryway of the home provides glimpses of the interior, while concrete floors have been paired with a wood ceiling for a modern appearance.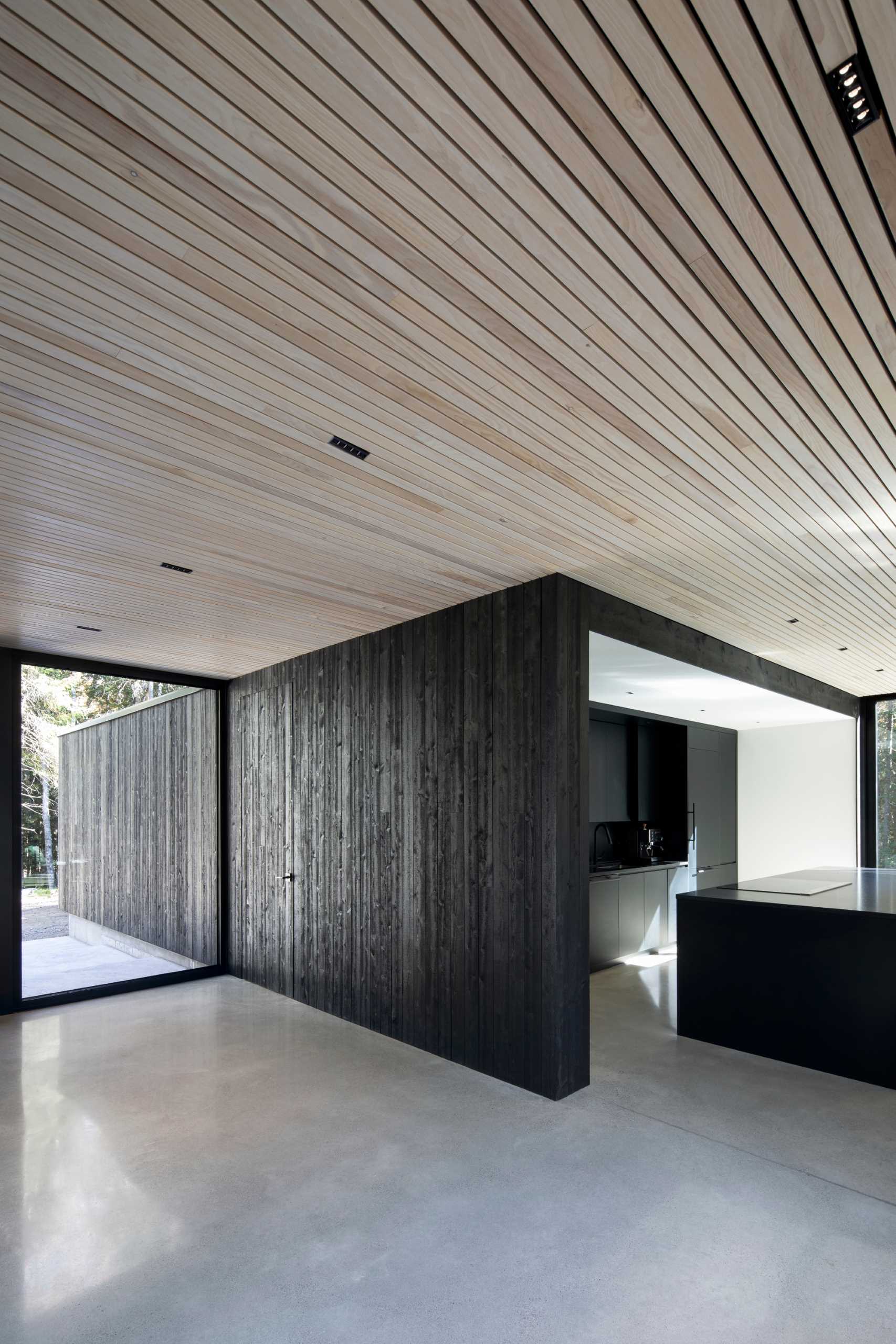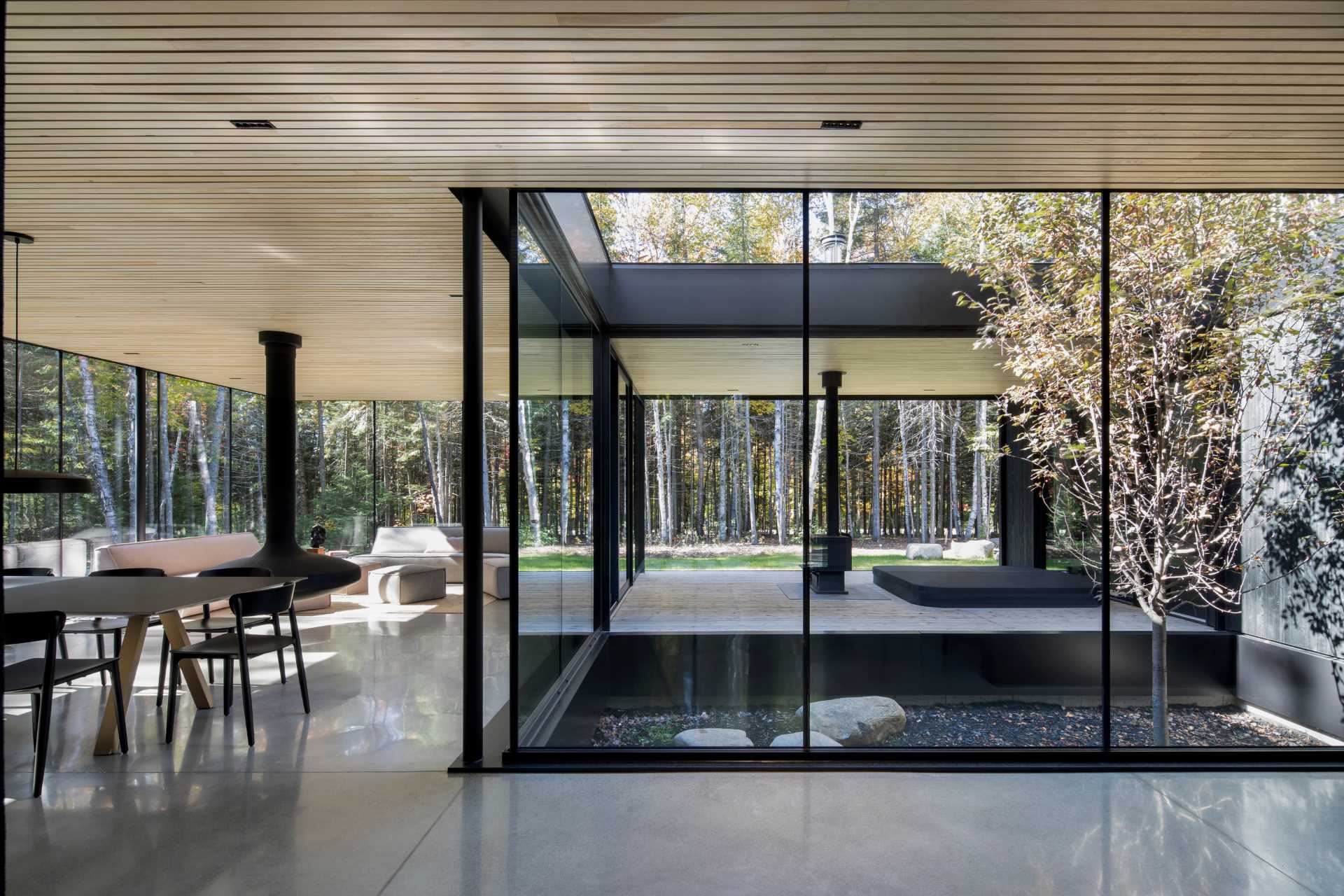 To the left of the entryway is the kitchen which features minimalist black cabinets and an island.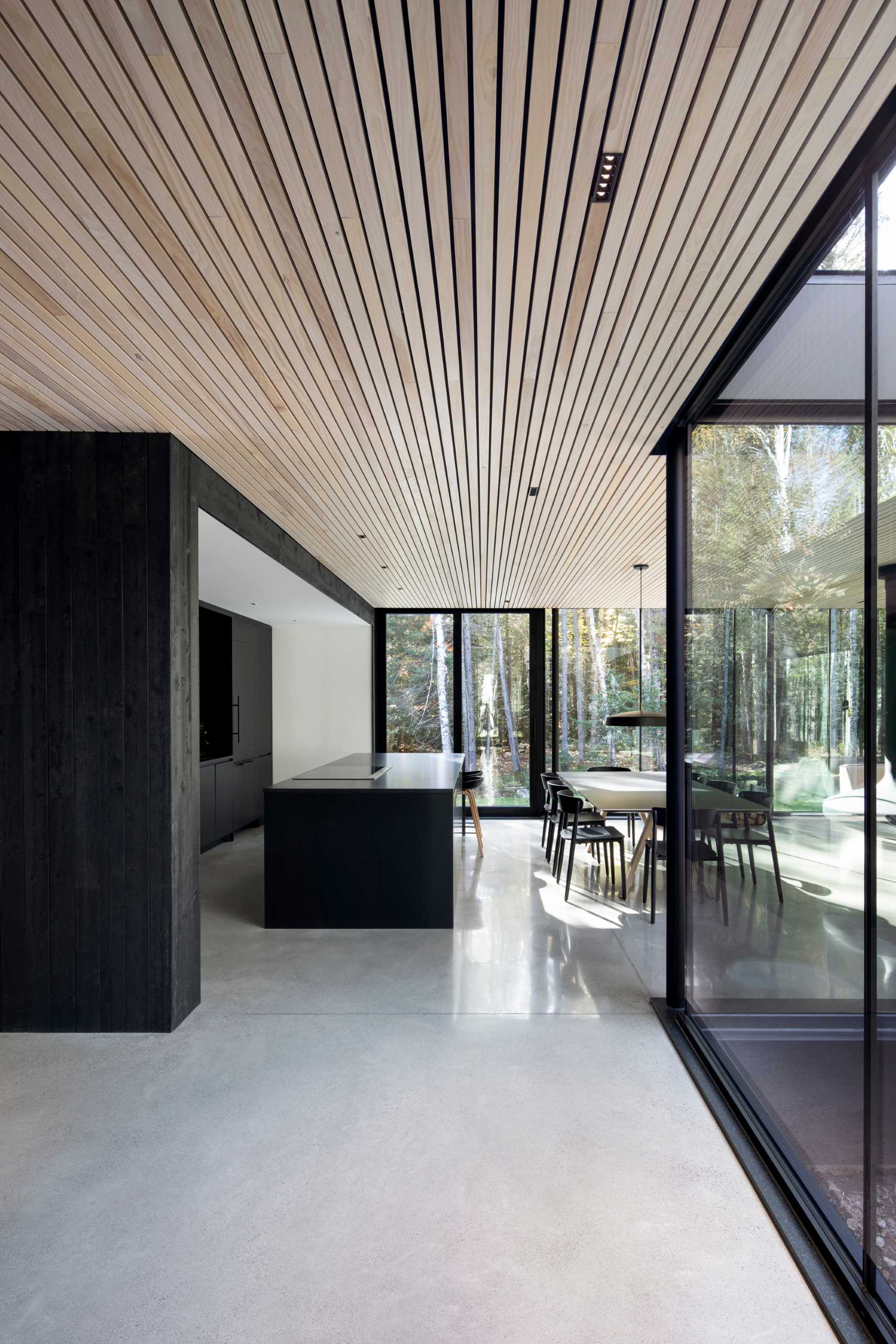 The kitchen provides a view of the open-plan dining area and the living room. Floor-to-ceiling windows surround the living room, which also includes a hanging black fireplace.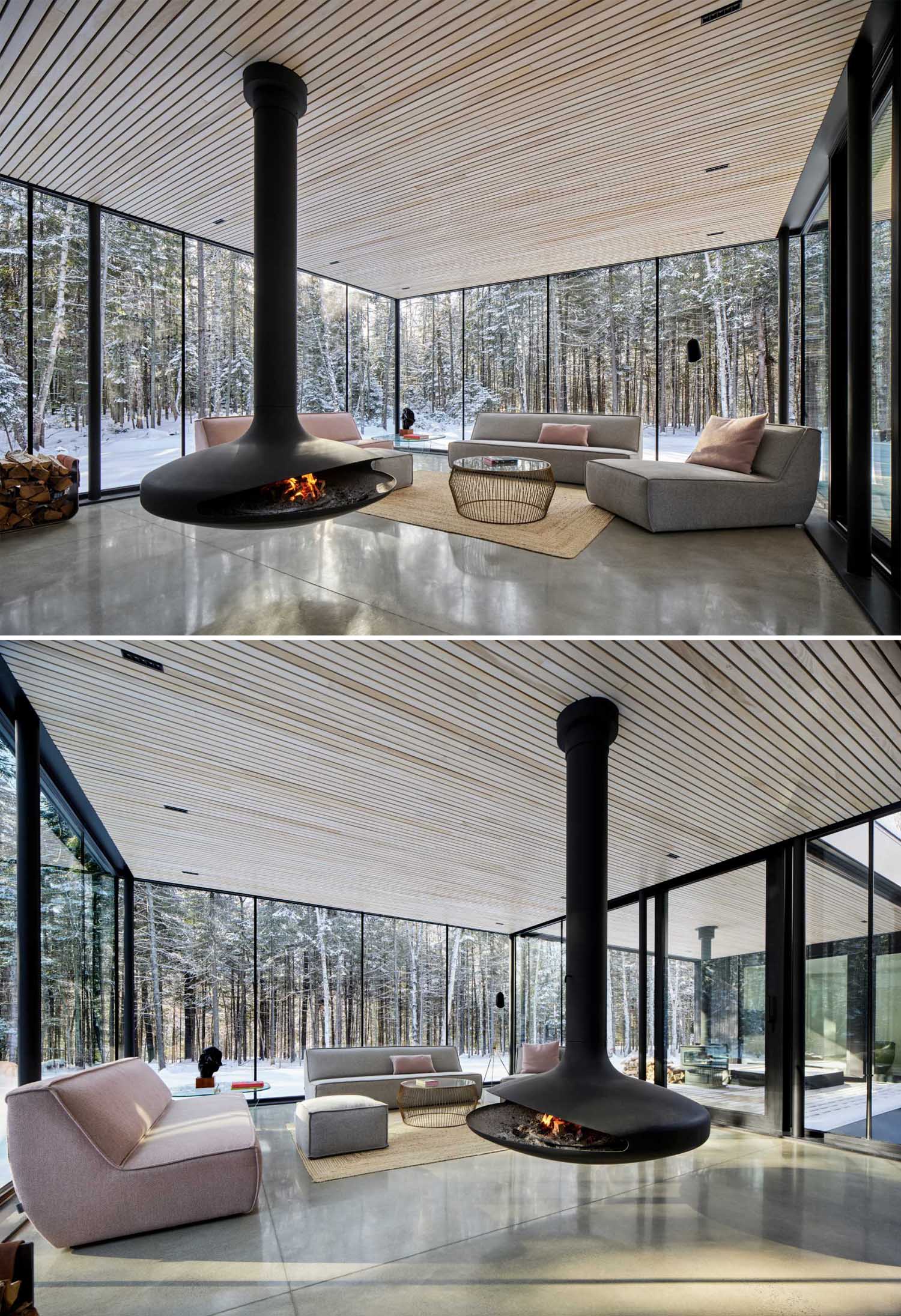 Located off the living room is a covered porch, which frames external views of the forest.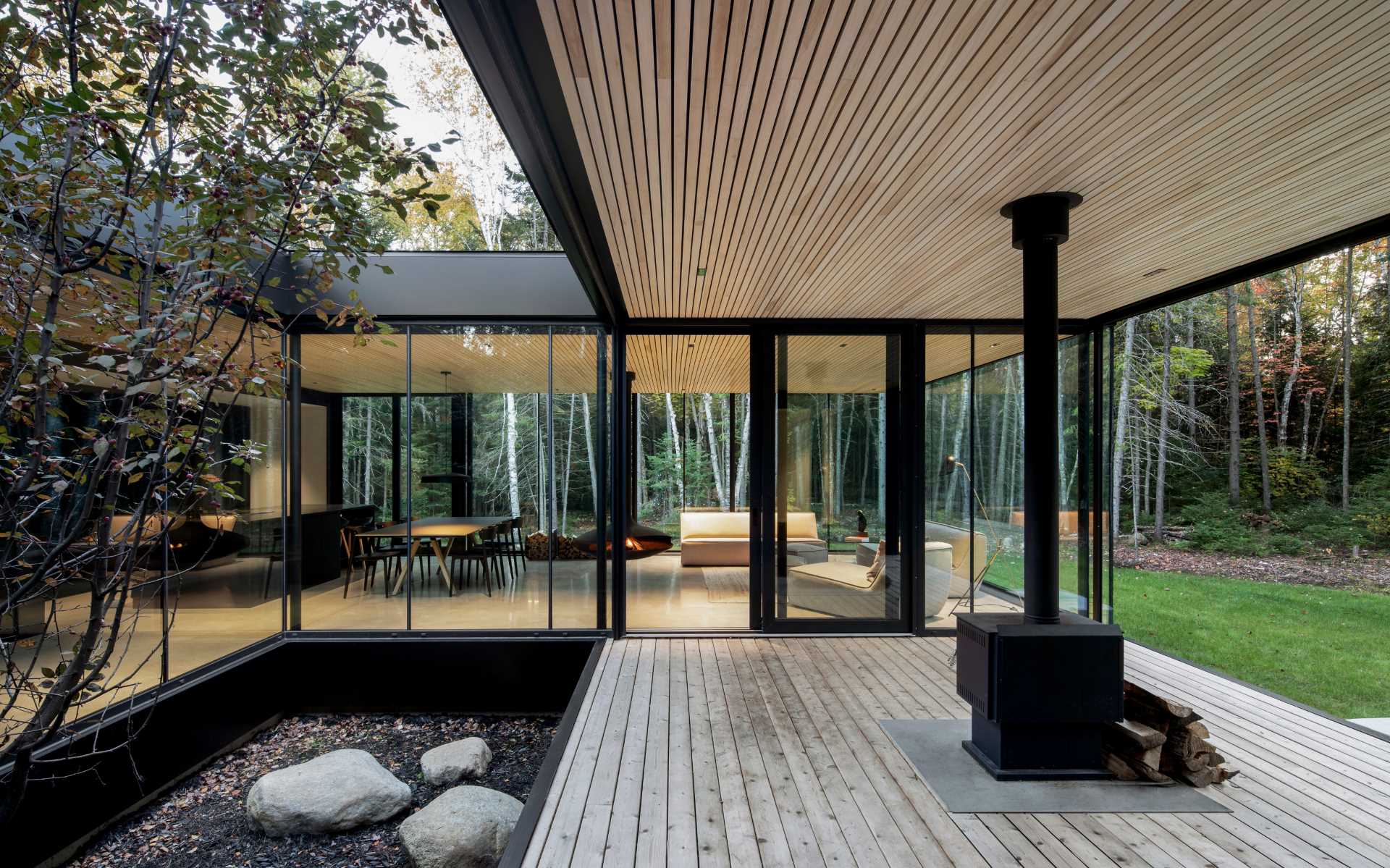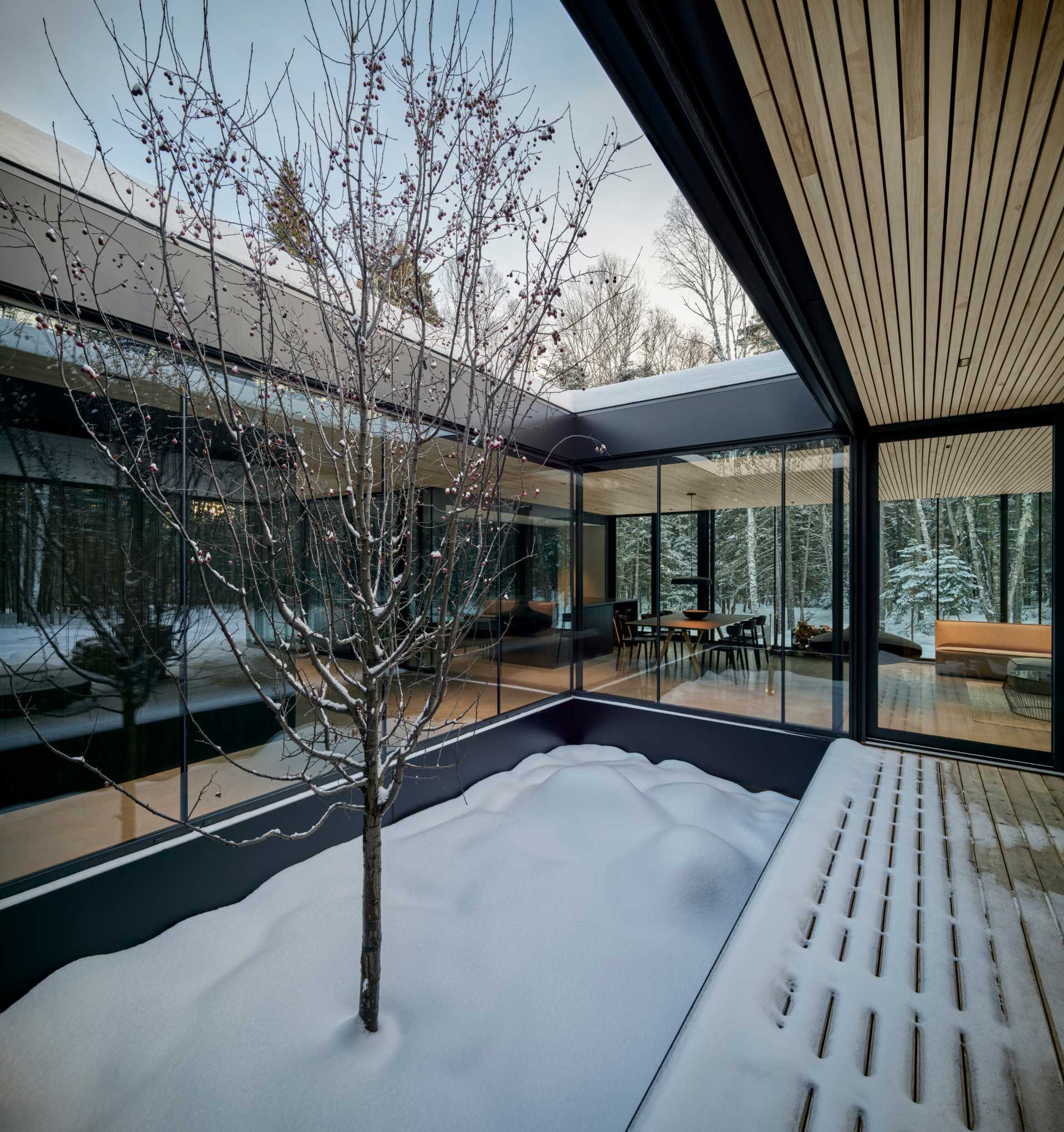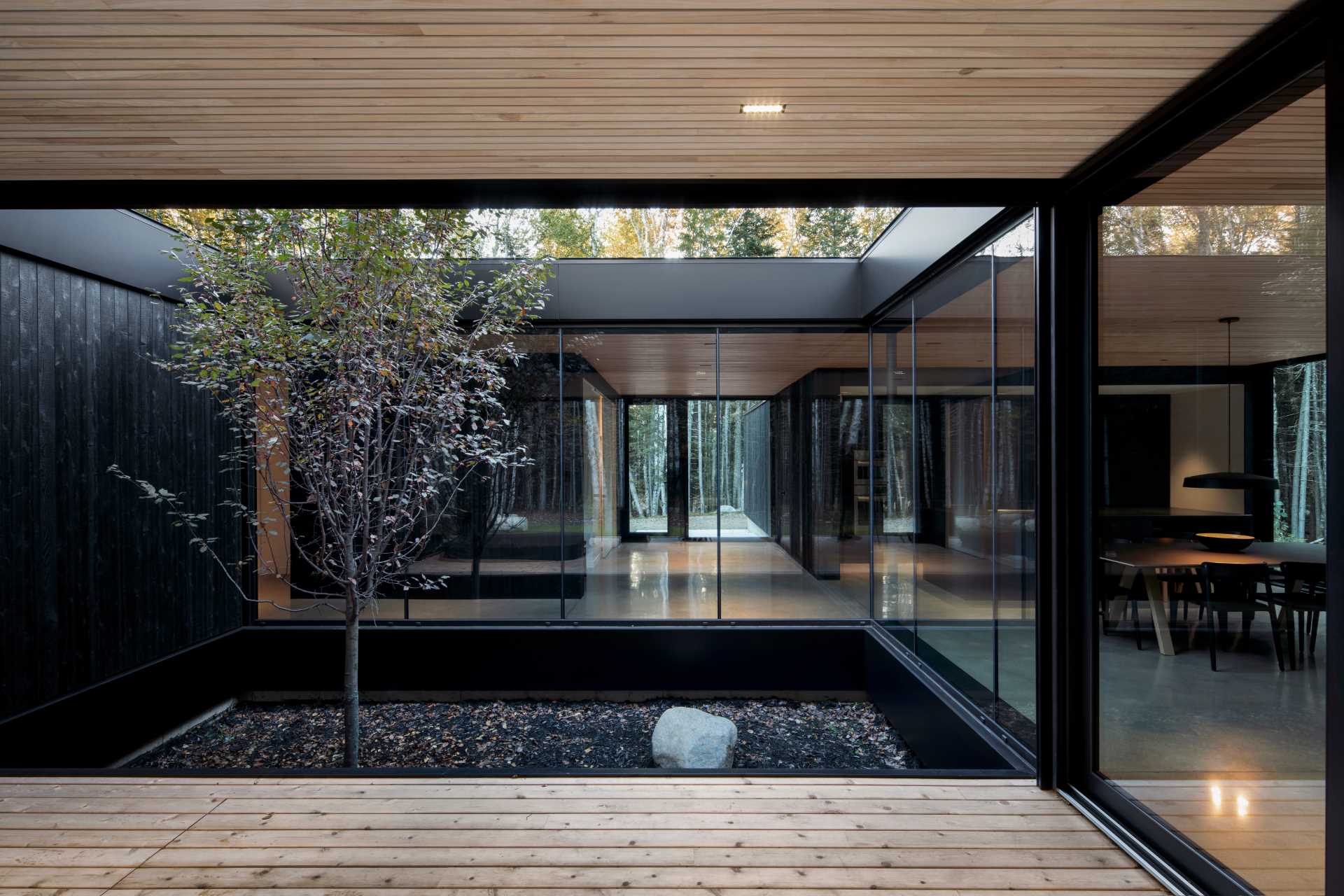 Various hallways connect the social areas of the house with the private spaces, like the bedrooms and bathrooms.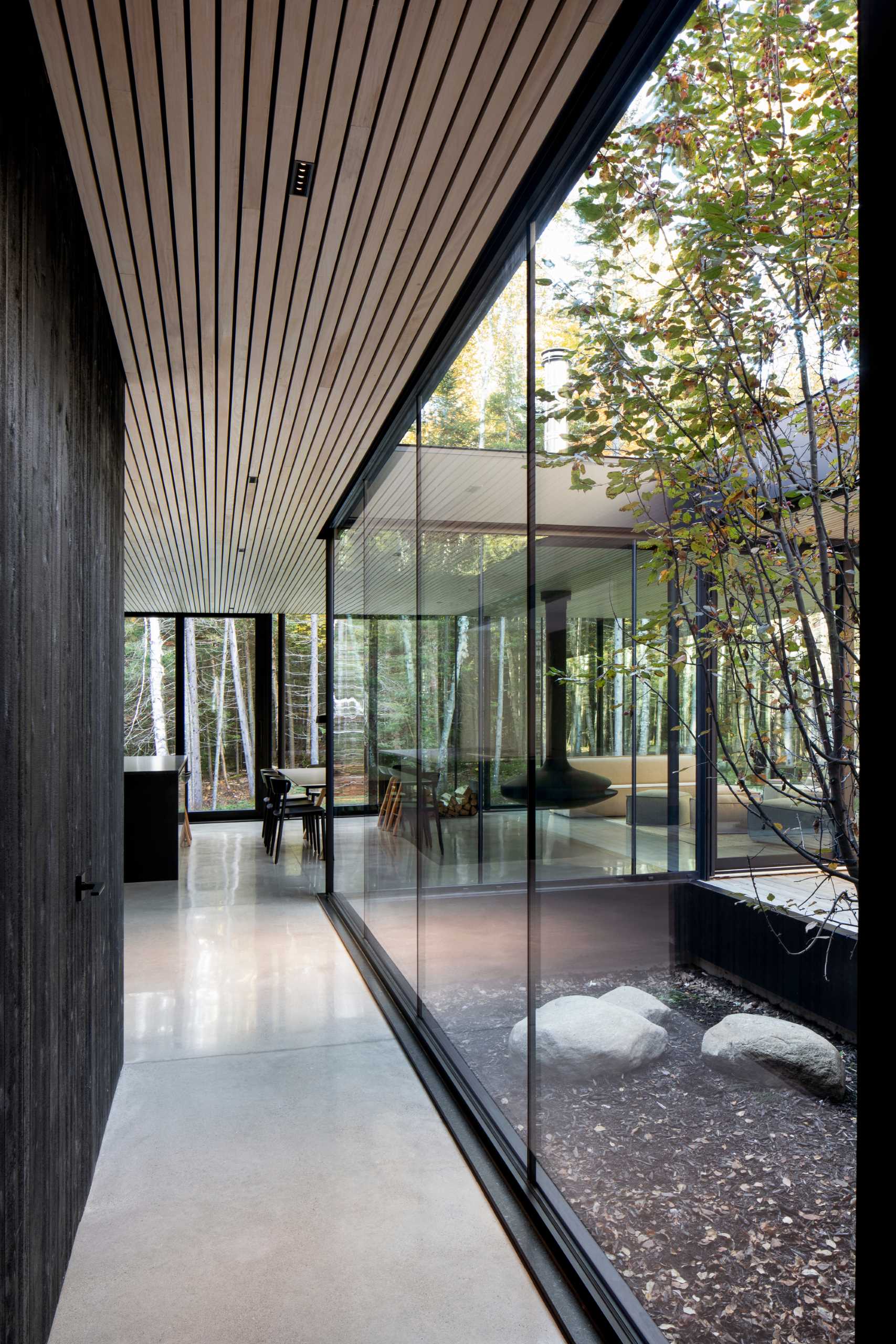 In one of the bedrooms, there's a wood accent wall and minimalist furniture.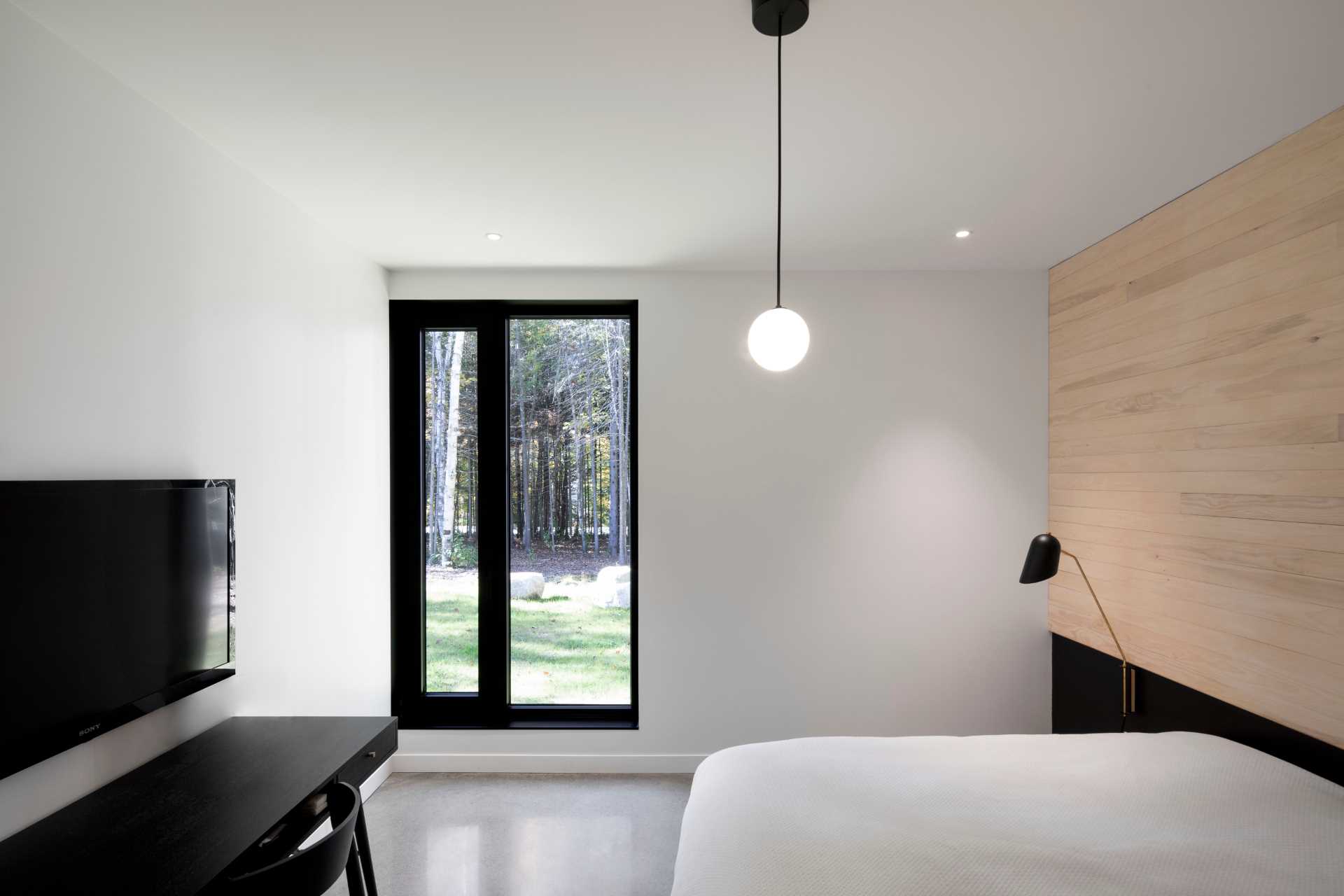 Floor-to-ceiling tiled walls add a textural element to the bathroom, which also includes a freestanding bathtub and a walk-in shower.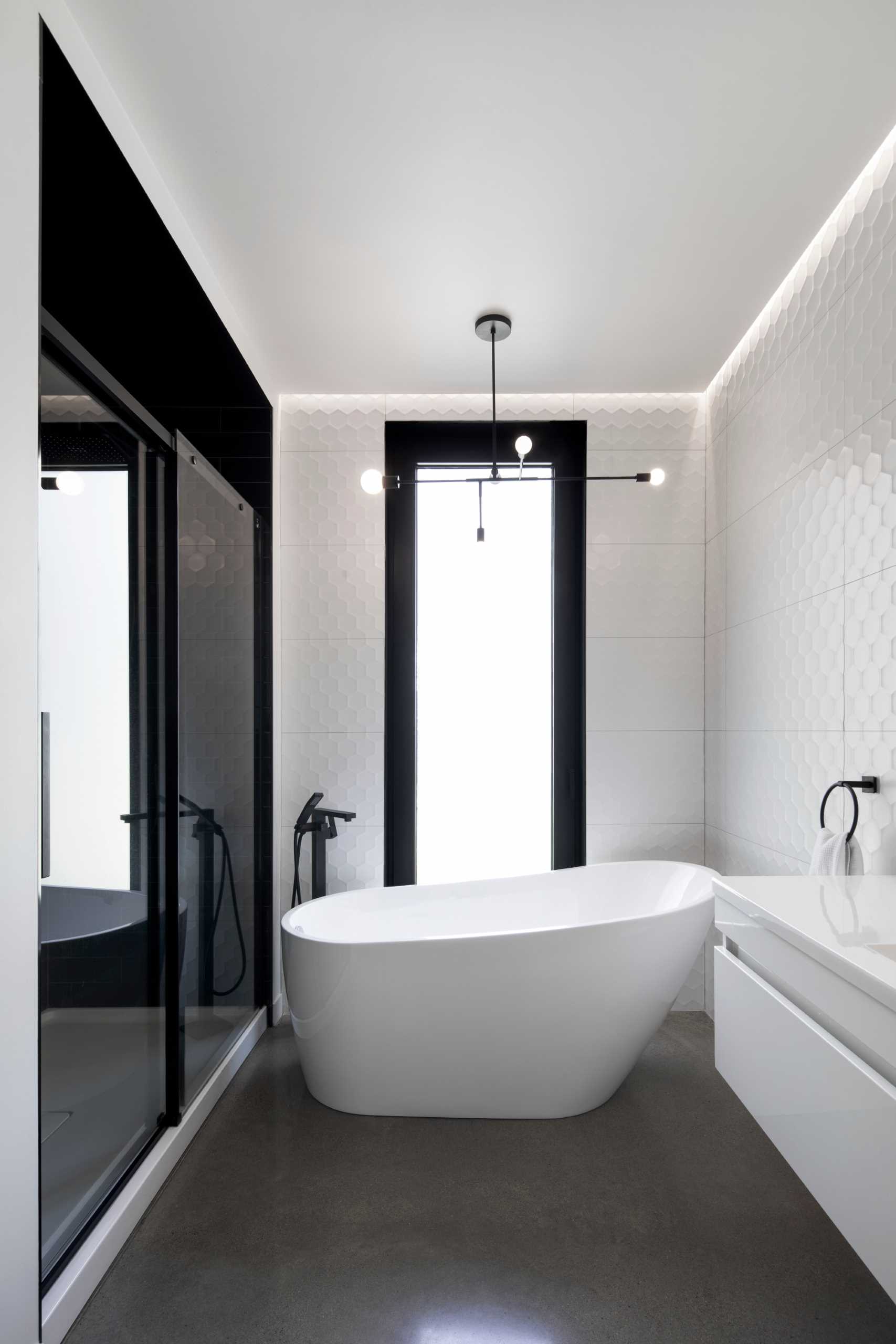 Here's the floor plan that shows how the social areas are separated from the private spaces.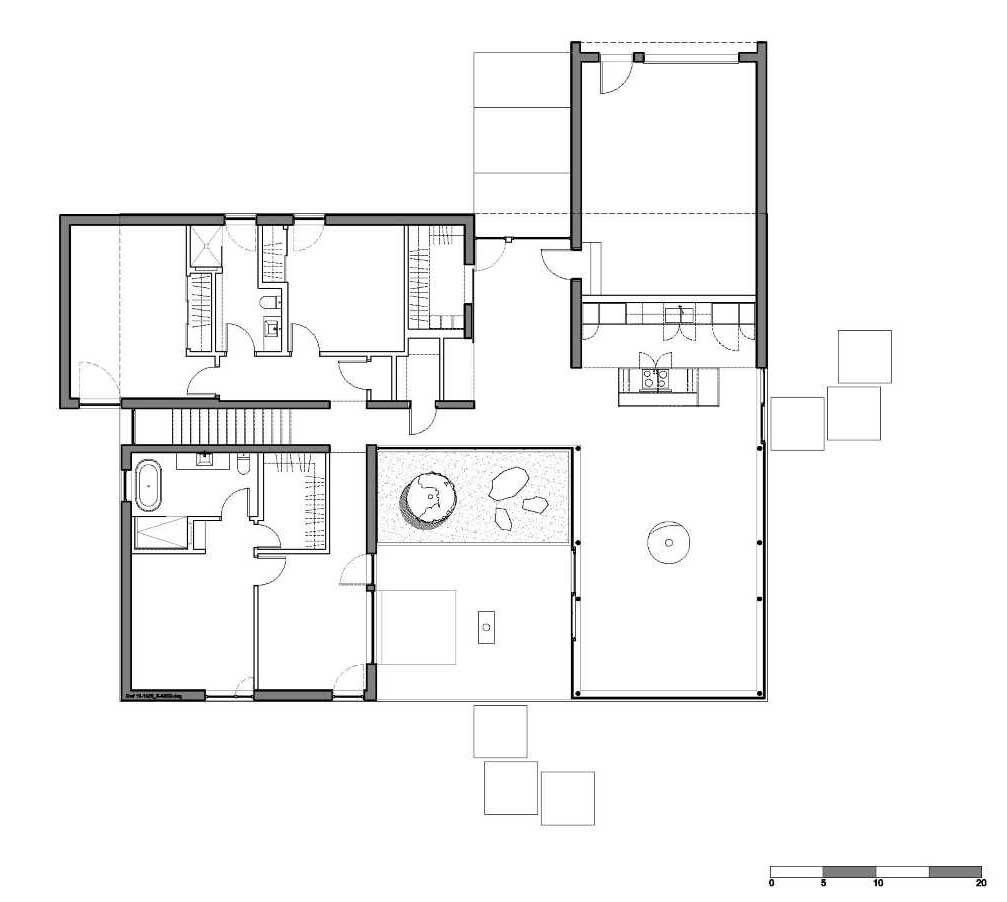 Photographer: Adrien Williams | Architect: ACDF Architecture | Architectural Project Team: Maxime-Alexis Frappier, Martin Champagne, Mireille Létourneau | General Contractor: Marion Gauthier | Structural Engineer: Poincaré – Paul-Henry Boutros | Interior design: ACDF Architecture | Landscape Architect: ACDF Architecture