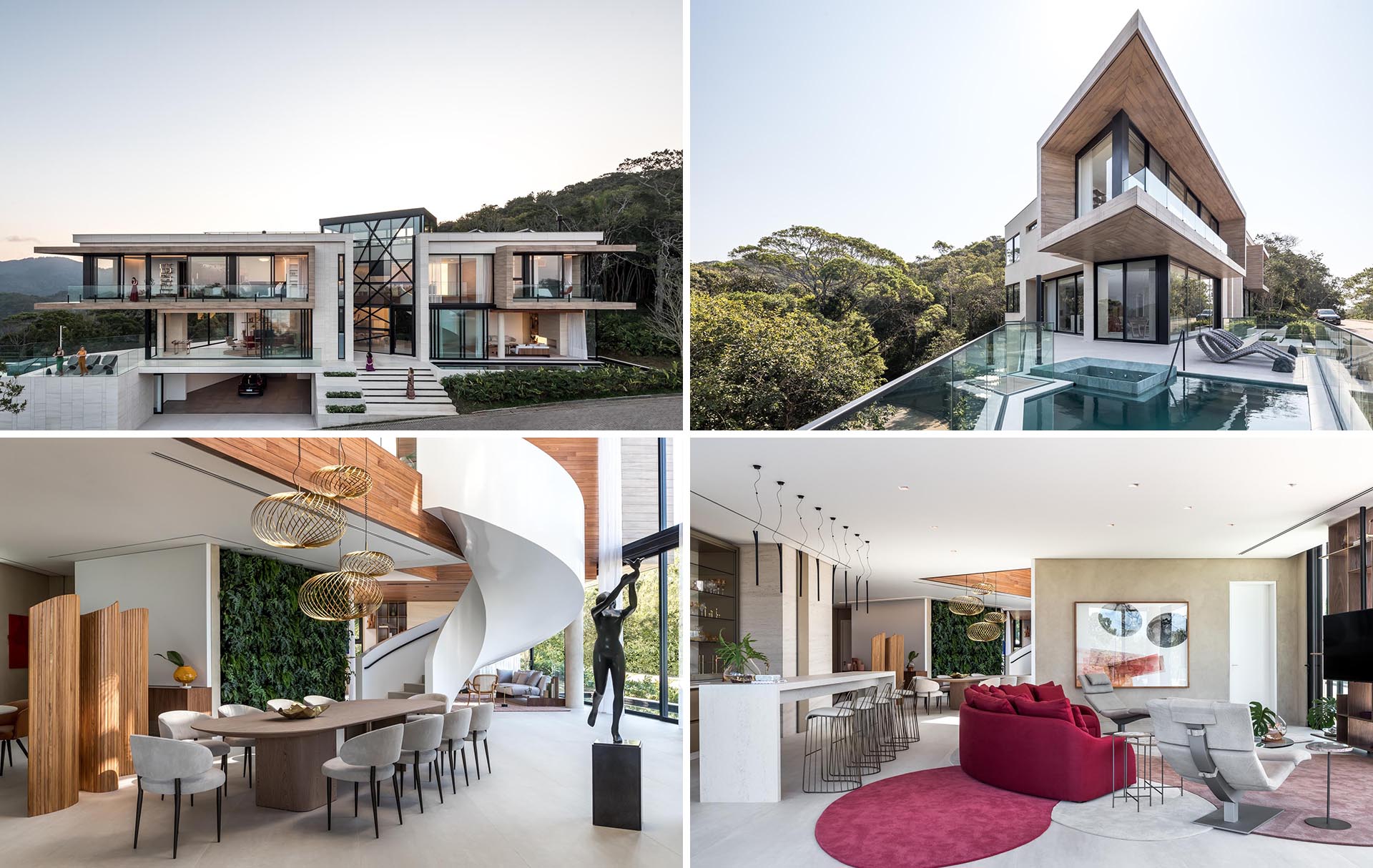 Schuchovski Arquitetura has recently completed a modern home in Itajaí, Brazil, that's surrounded by a forested hill and includes a sculptural spiral staircase, as well as a cantilevered swimming pool.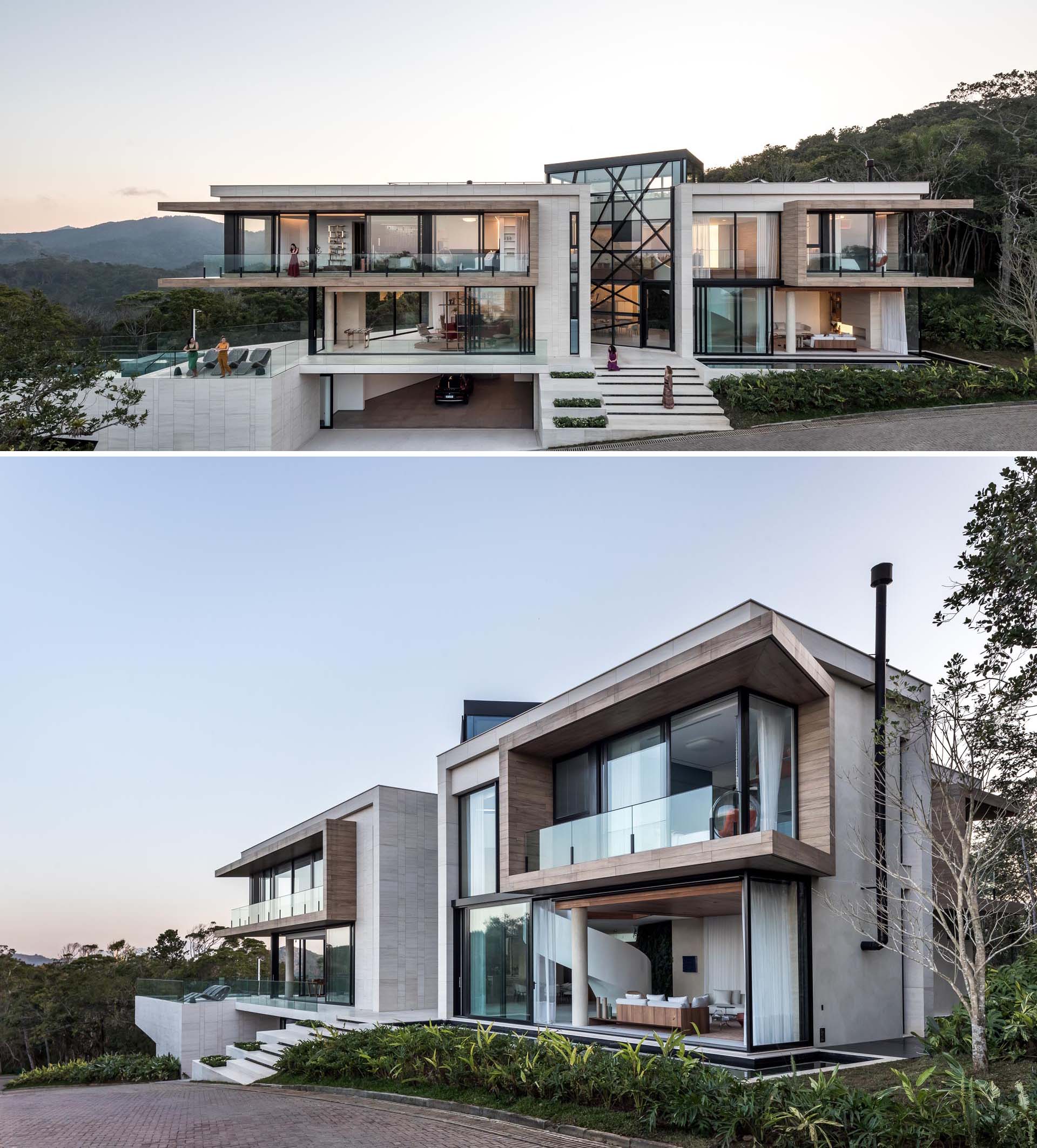 Steps leading up to the front door and a large double-height atrium welcomes guests to the home.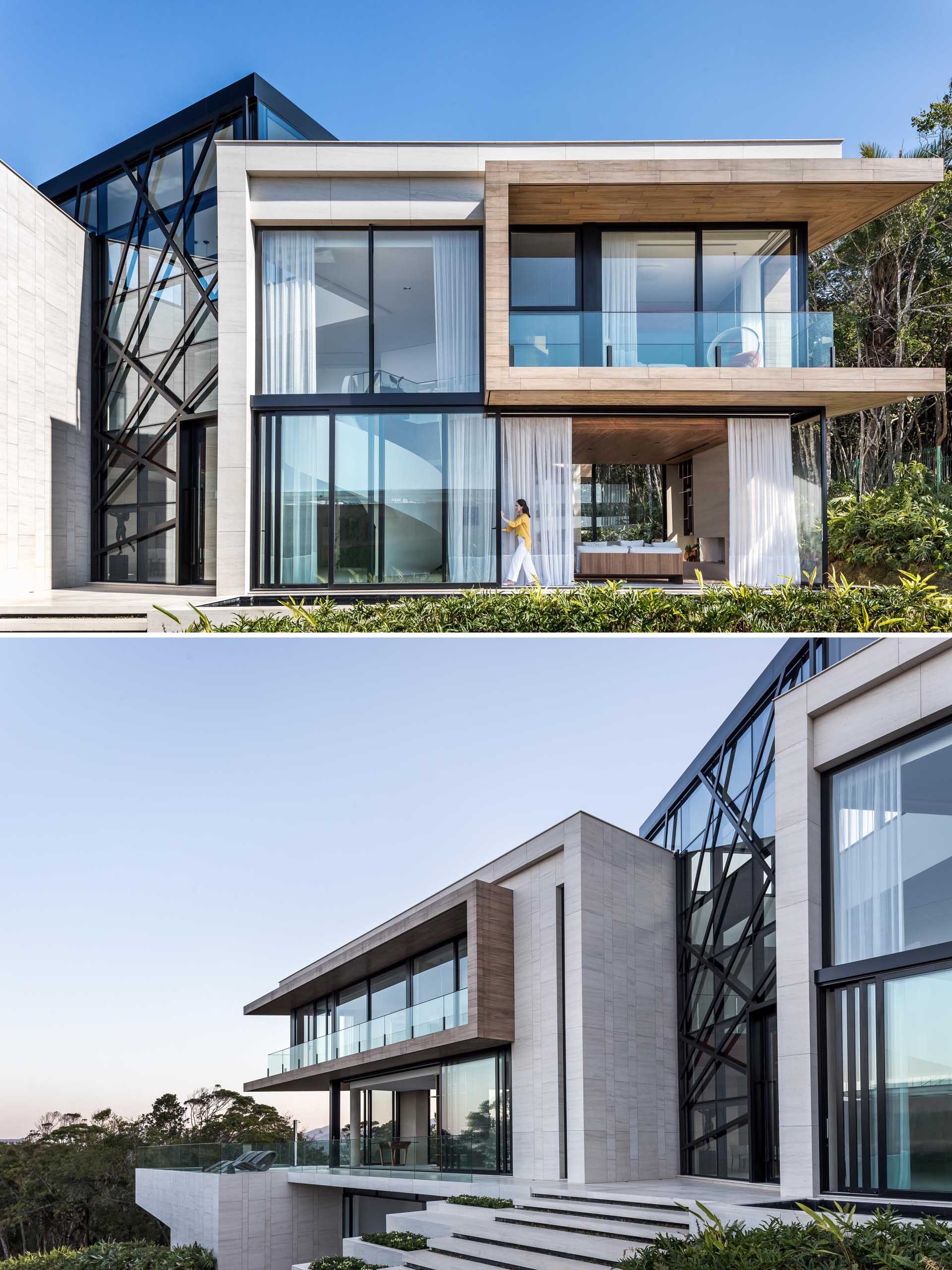 Inside there's a small entryway before it opens up to the dining room. Sculptural metallic pendant lights hang above the rounded dining table, while spiral stairs and a green wall separate the dining room from the living room.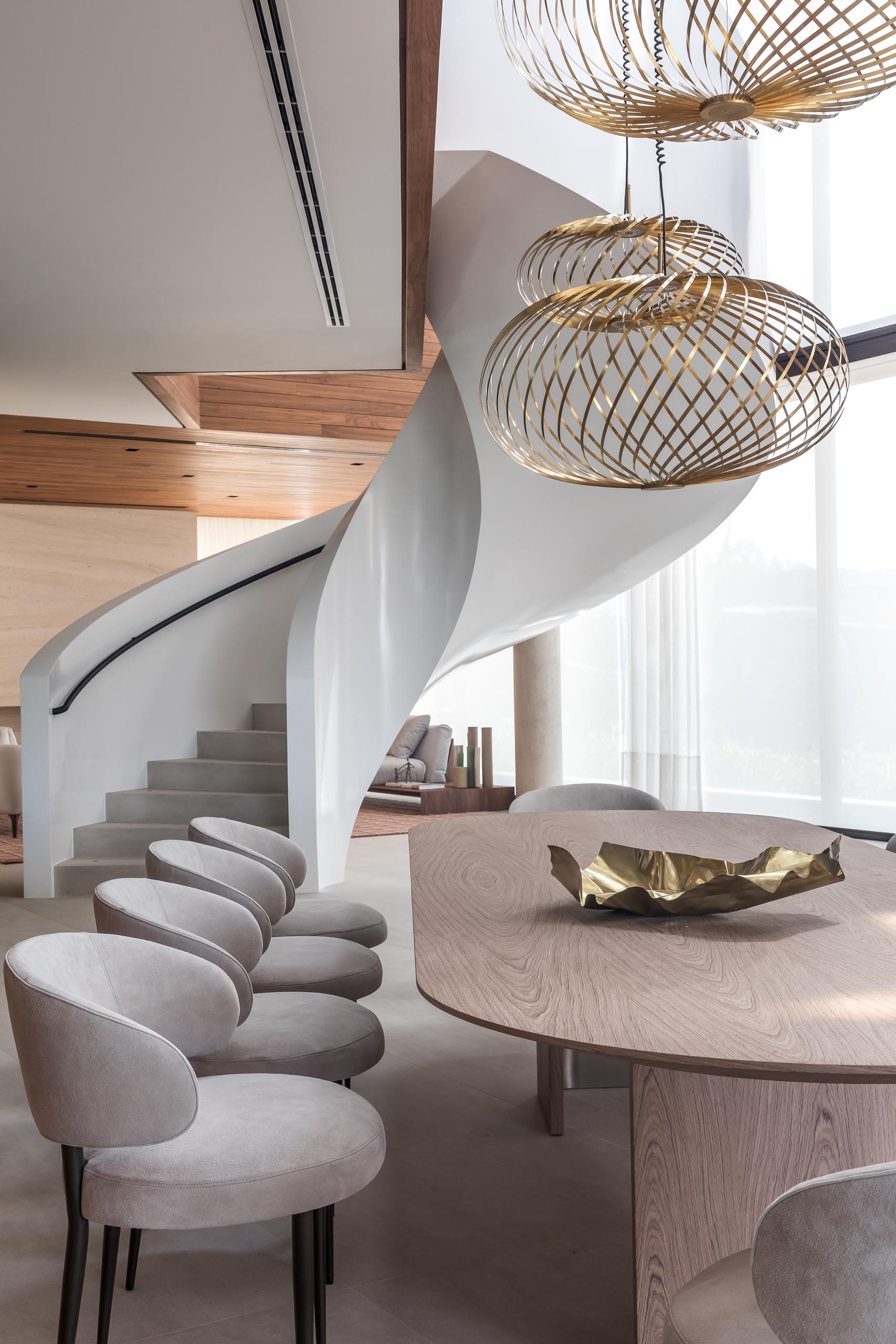 In the living room, there are glass walls that open to the outdoors, while a fireplace can be found on the far wall.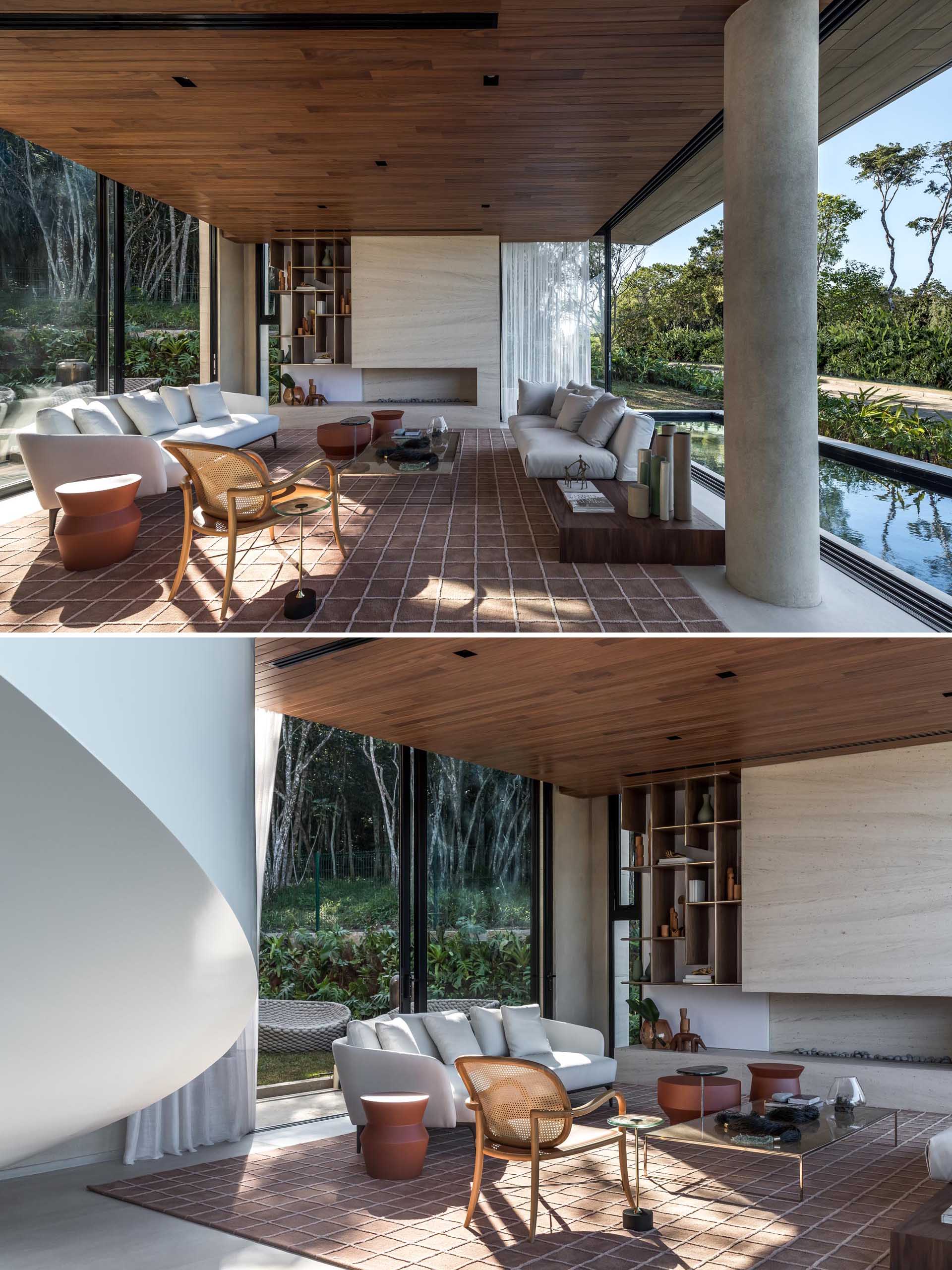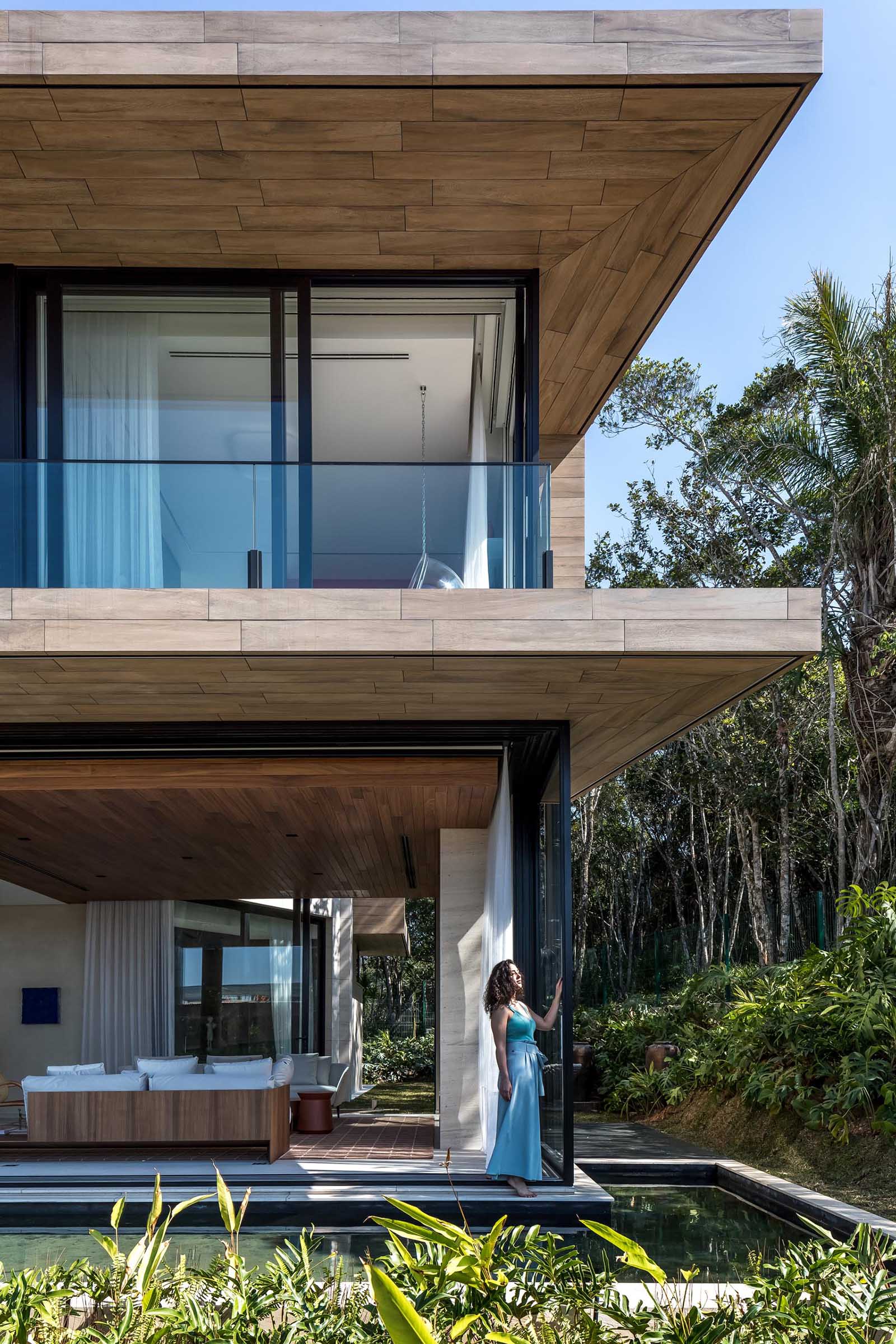 On the opposite side of the dining room, there's a bar with a long narrow island and a secondary living room with a bright pink sofa and a large artistic rug. The kitchen is tucked out of sight behind the bar.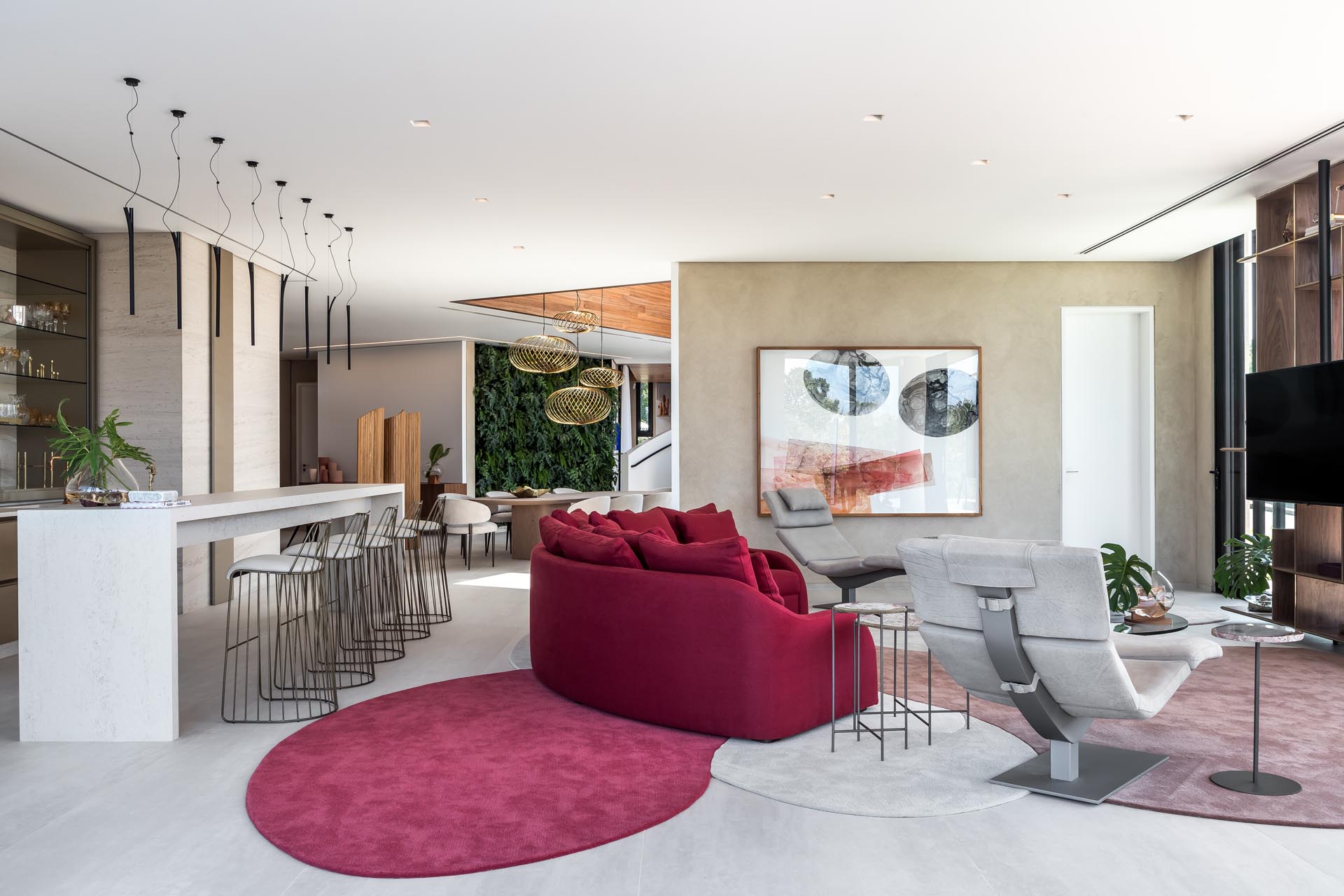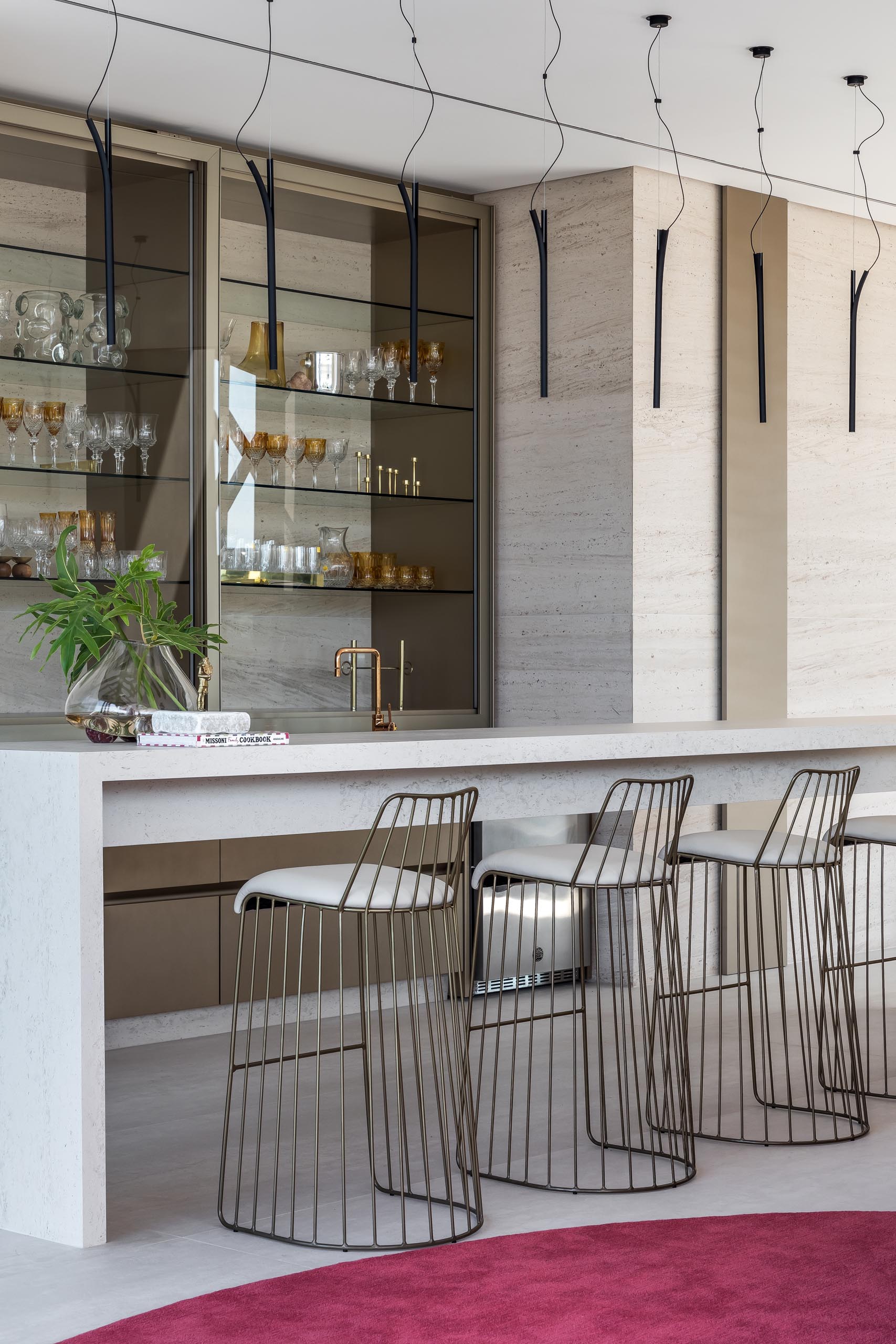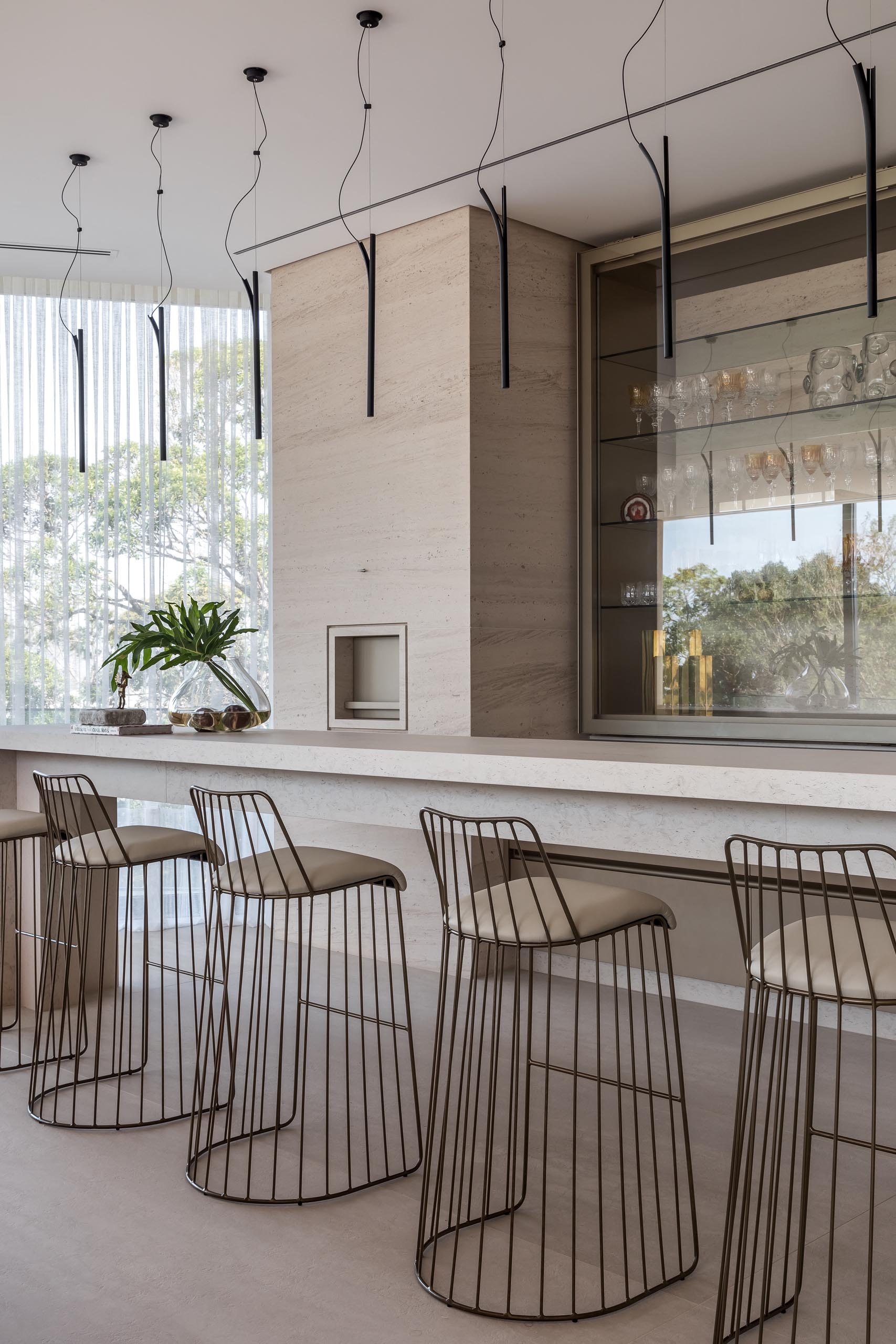 The kitchen and secondary living room open to a deck and swimming. The swimming pool has a triangular shape, and it's easy to see when looking up at it from below, how cantilevered it is.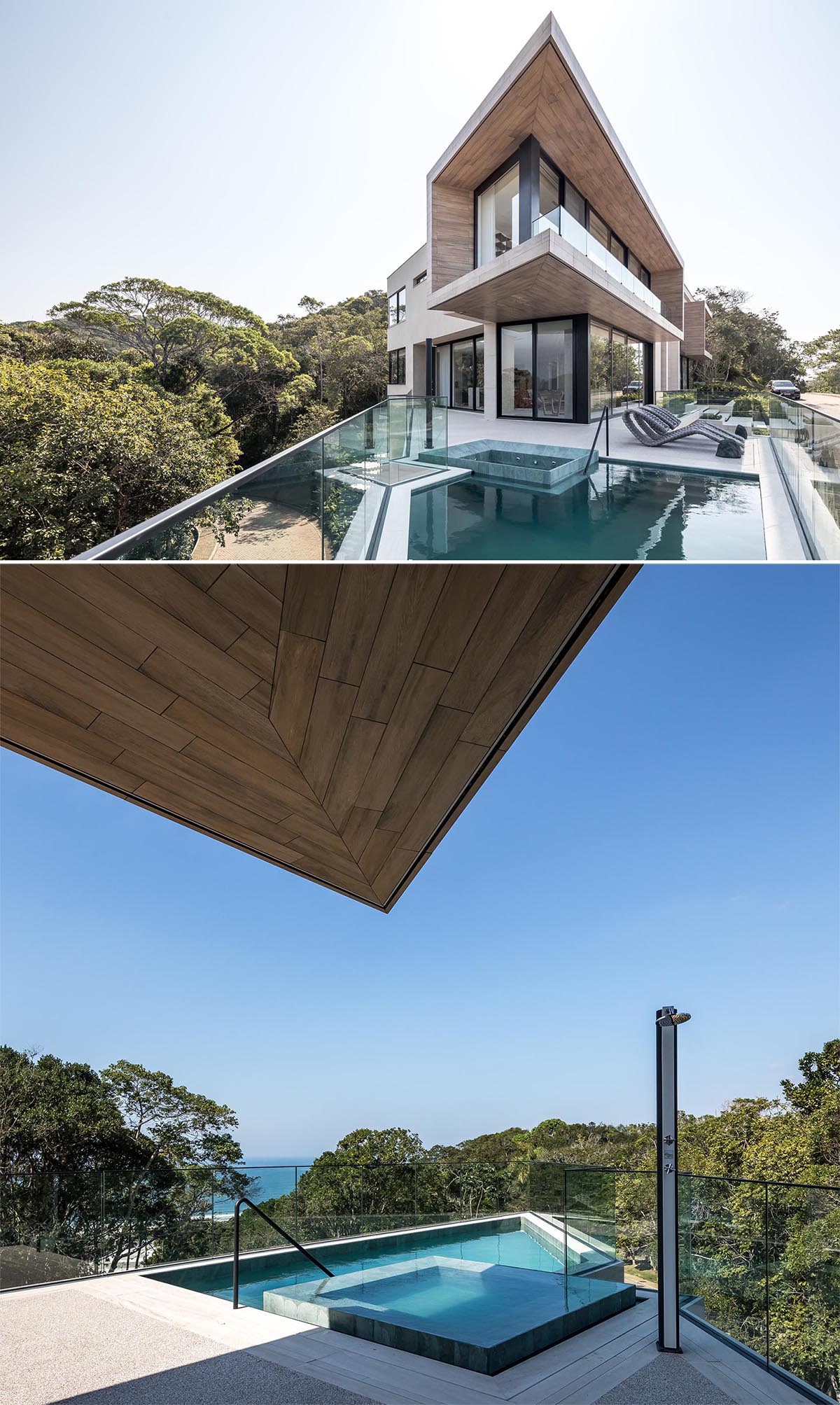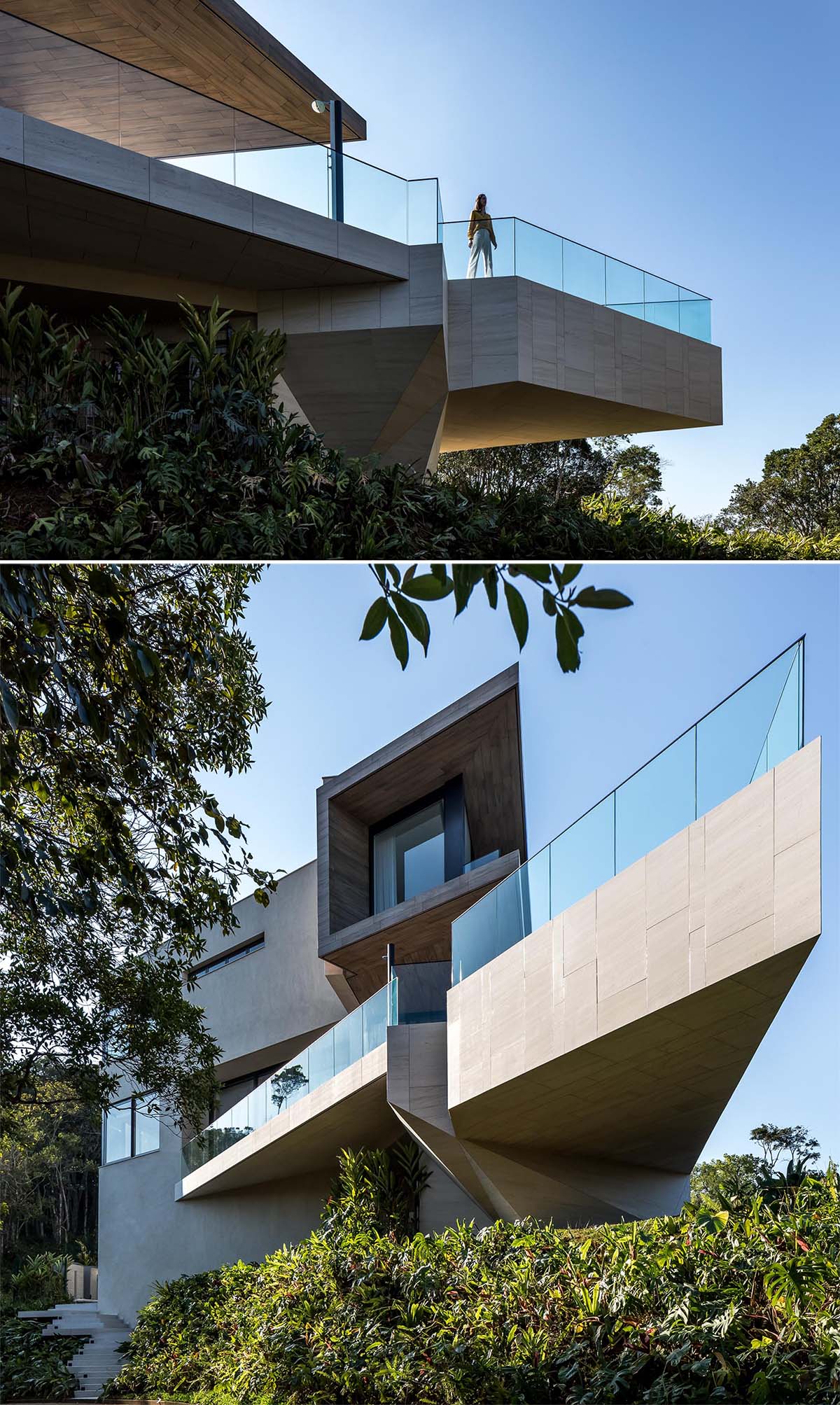 Back inside, and the spiral staircase by the dining room leads up to the bedrooms and bathrooms.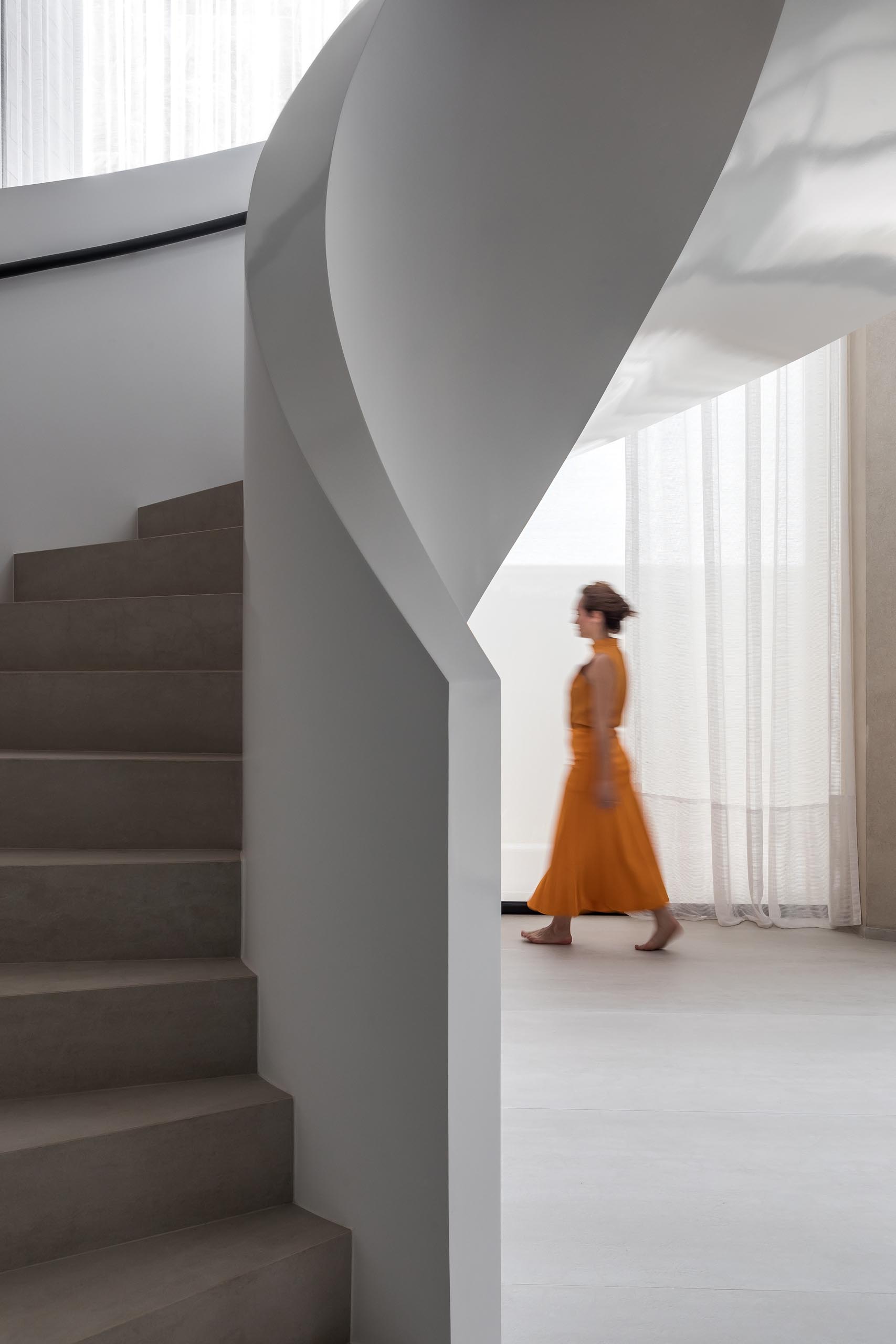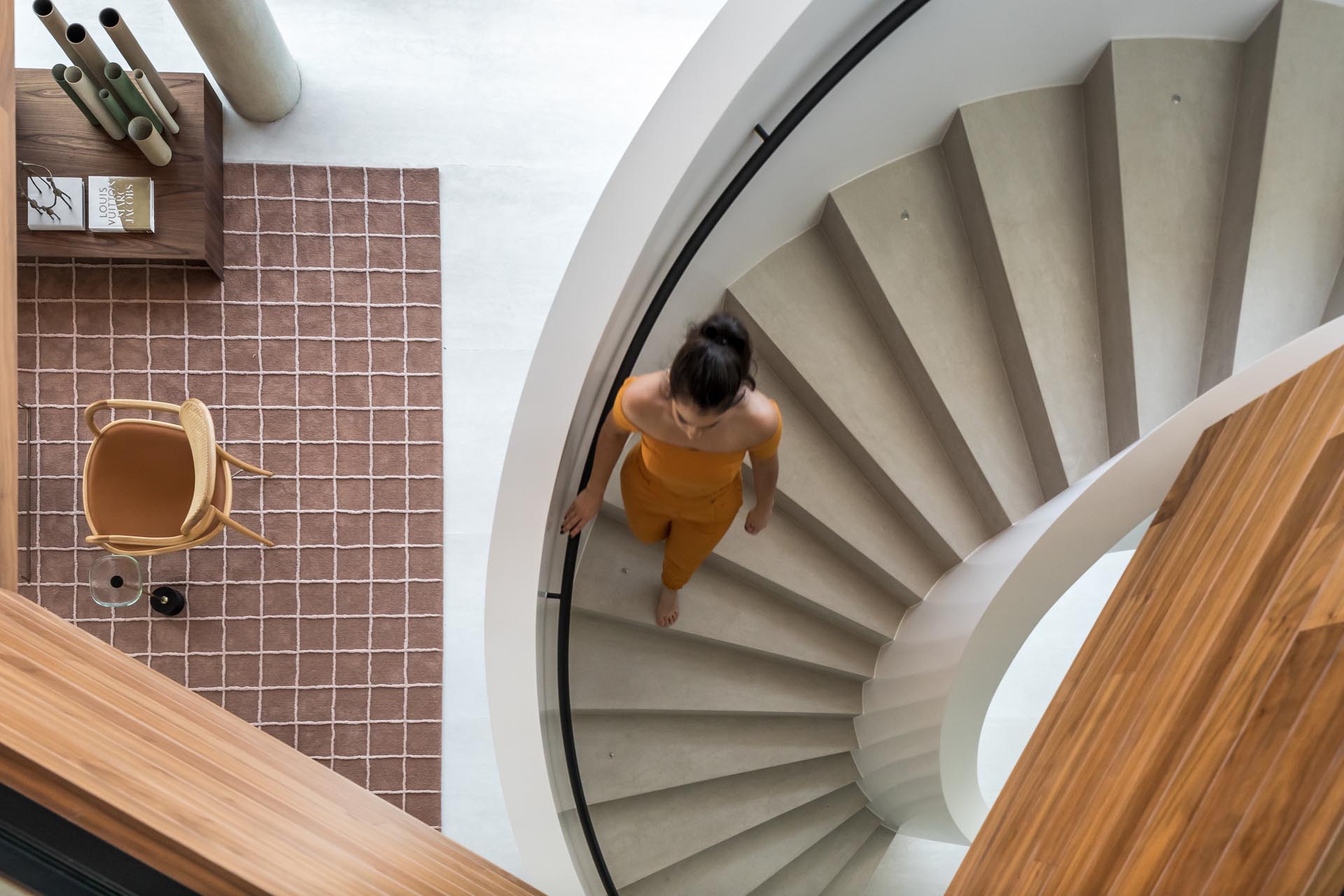 There's also a secondary staircase that also connects the floors of the home, however, this one has skylights to help keep the space bright.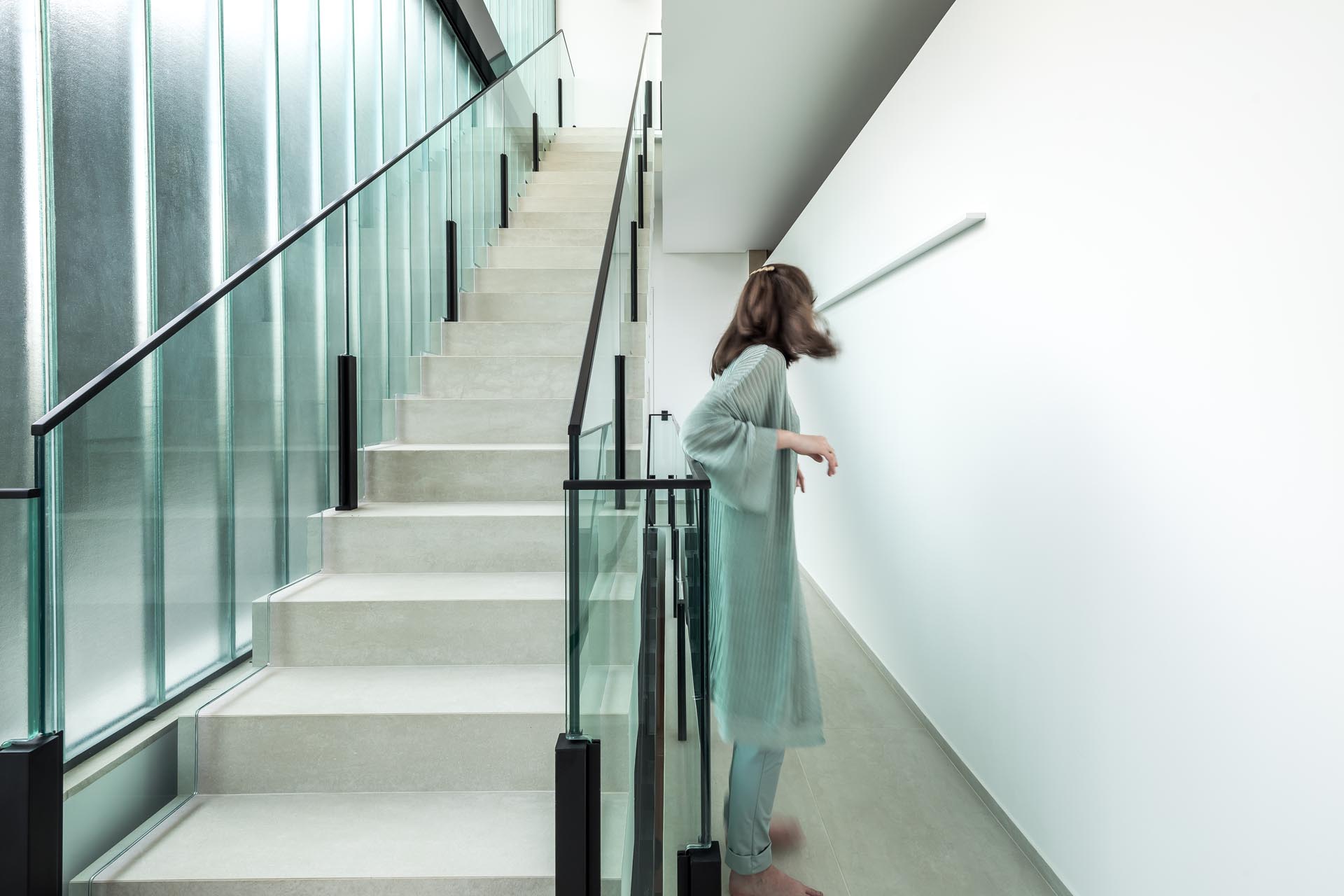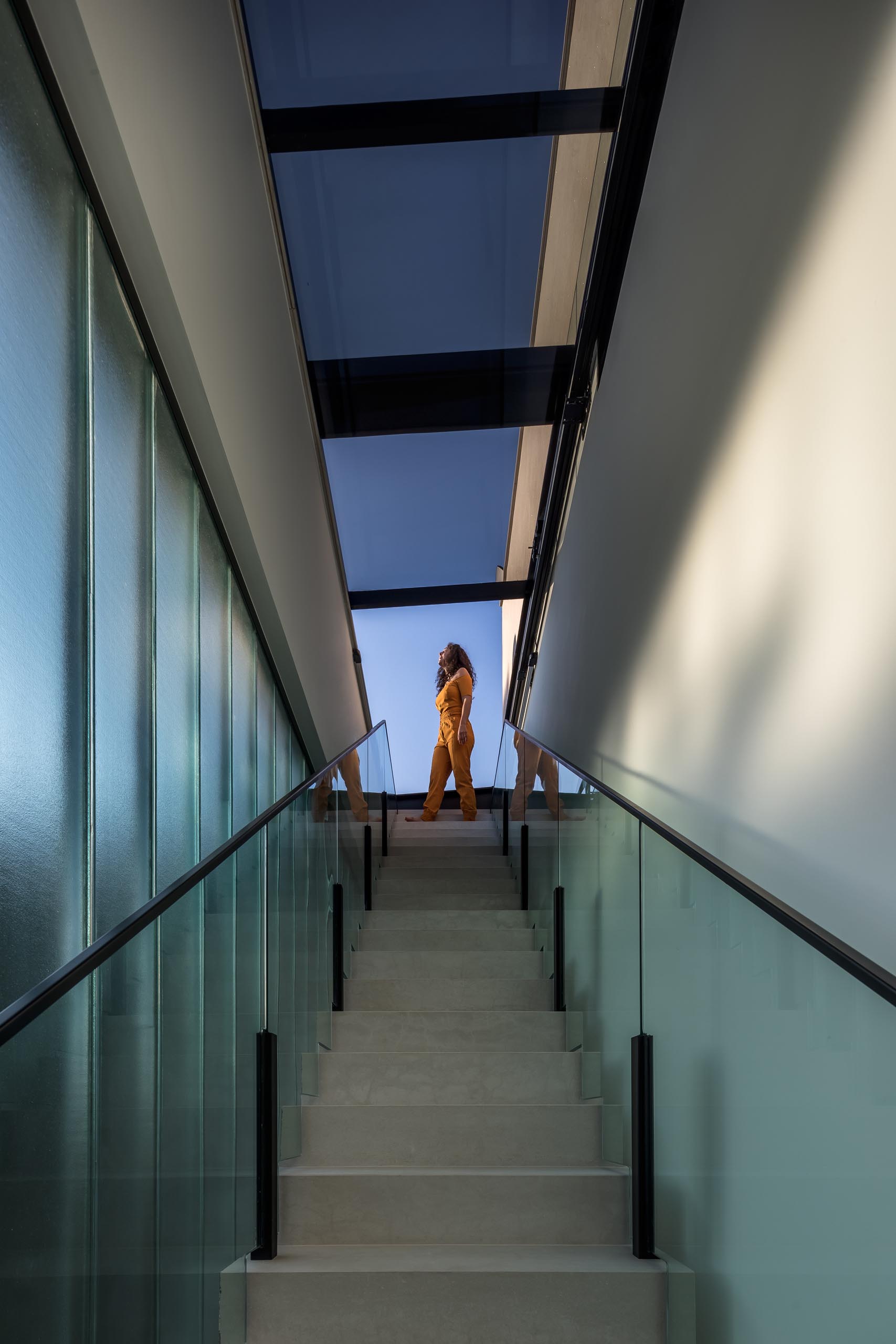 Upstairs, one of the bedrooms has a touch of pink and a stone wall. Behind an artistic grid screen is a walk-in closet.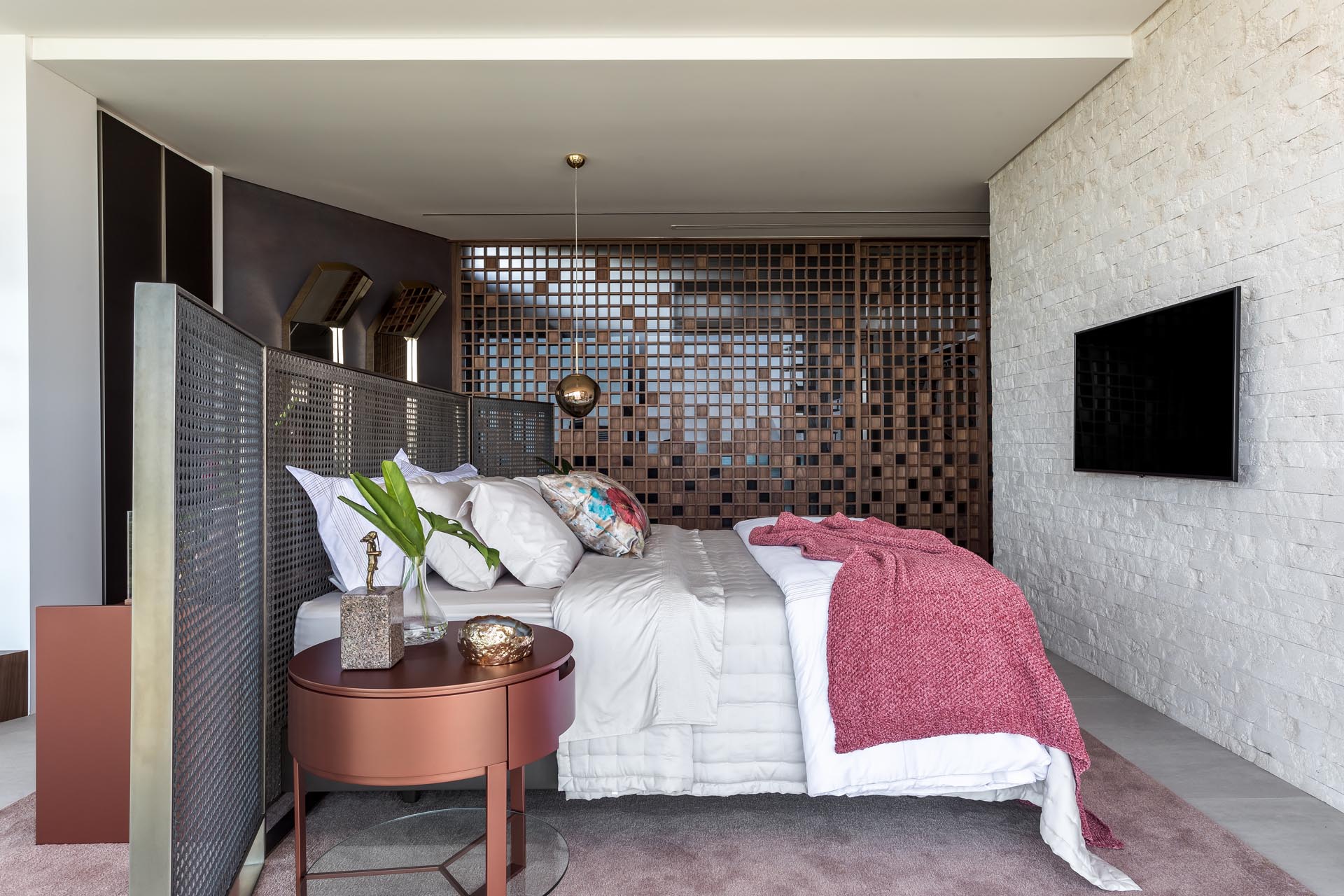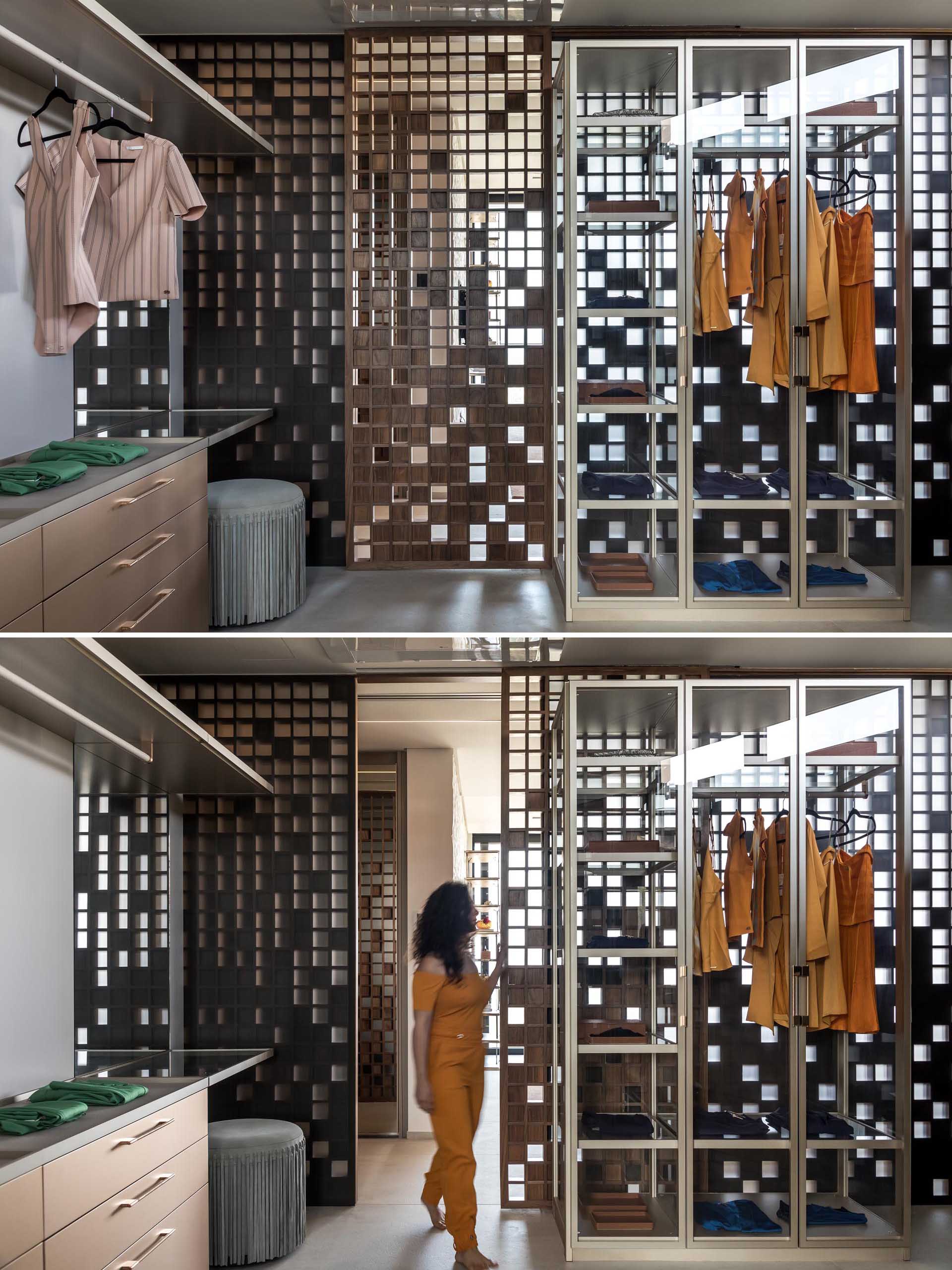 In another bedroom, a blue color theme has been chosen.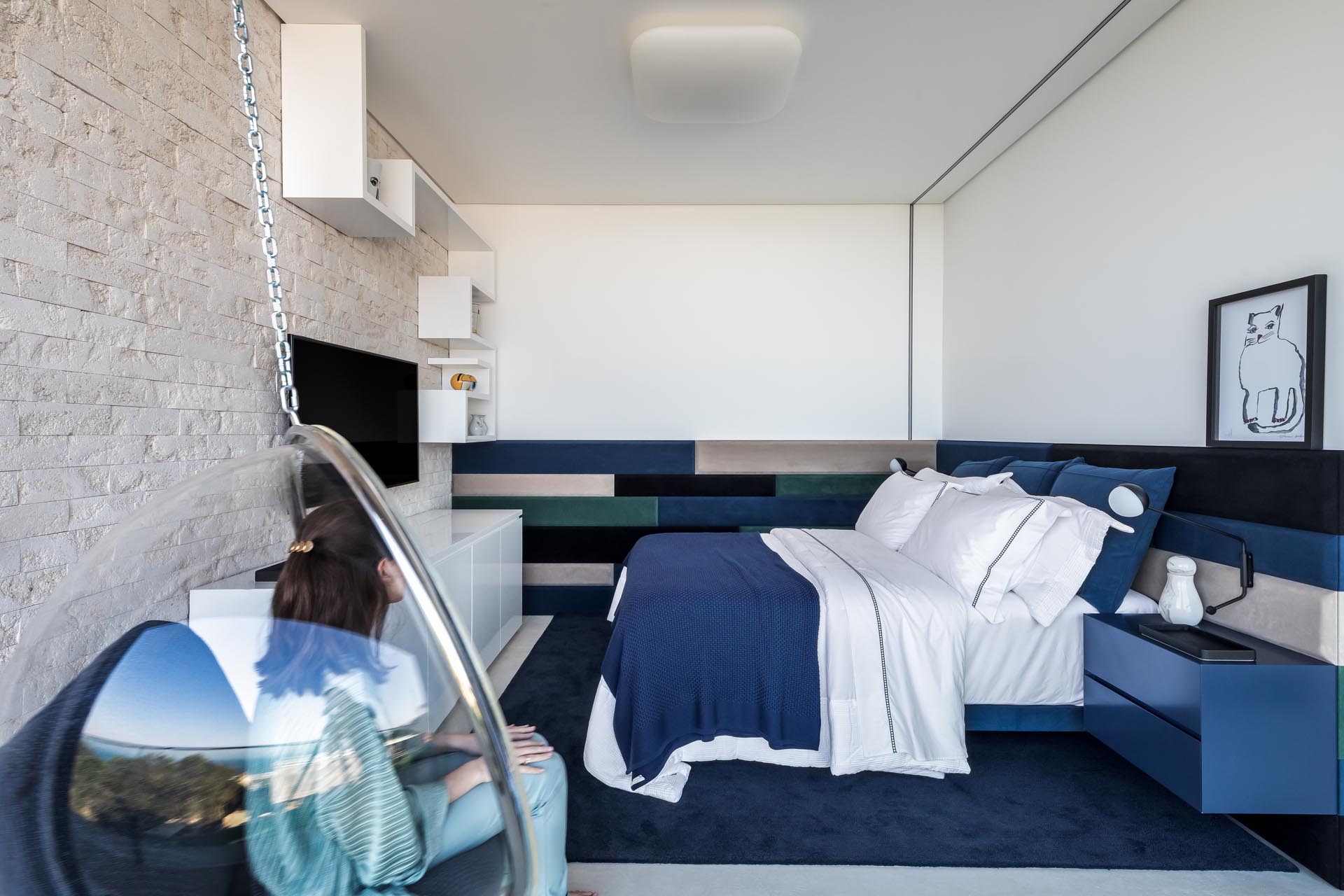 There are multiple bathrooms throughout the house. This bathroom has plenty of windows to maximize the views for the deep soaking tub and vanity area.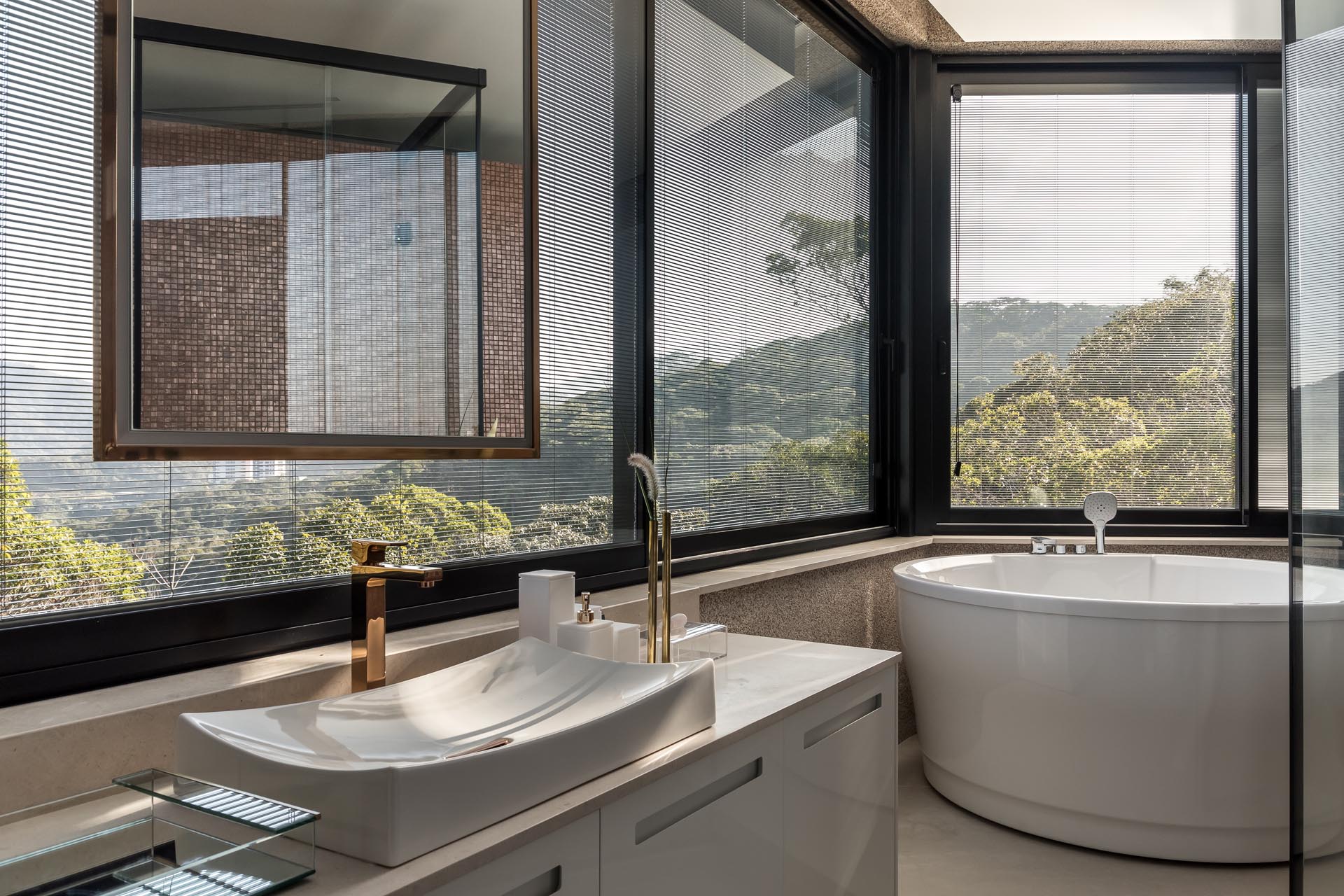 In another bathroom, a blue-tiled accent wall provides a backdrop for the white vanity and mirror.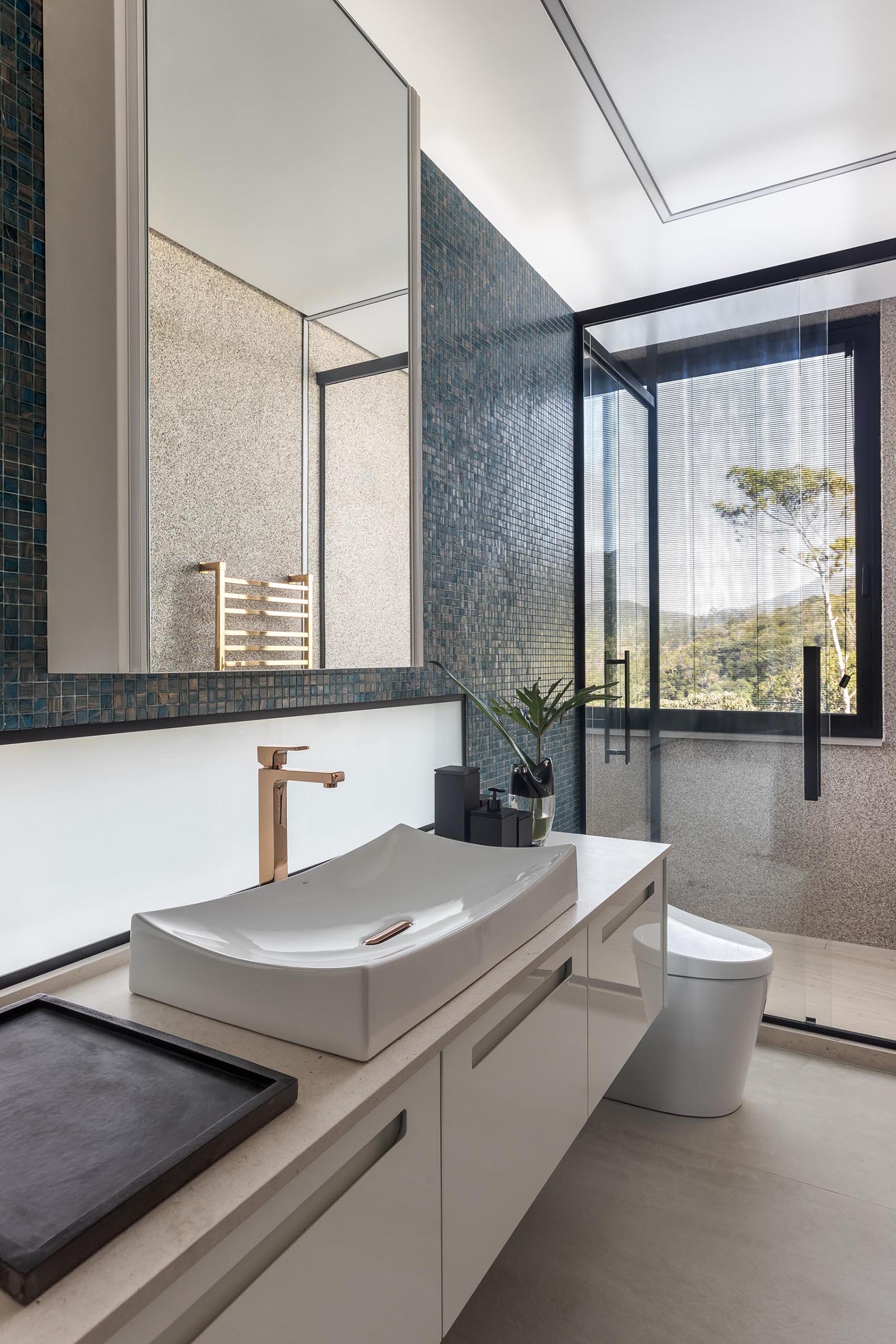 In a powder room, there's a mirror framed by floor-to-ceiling wood.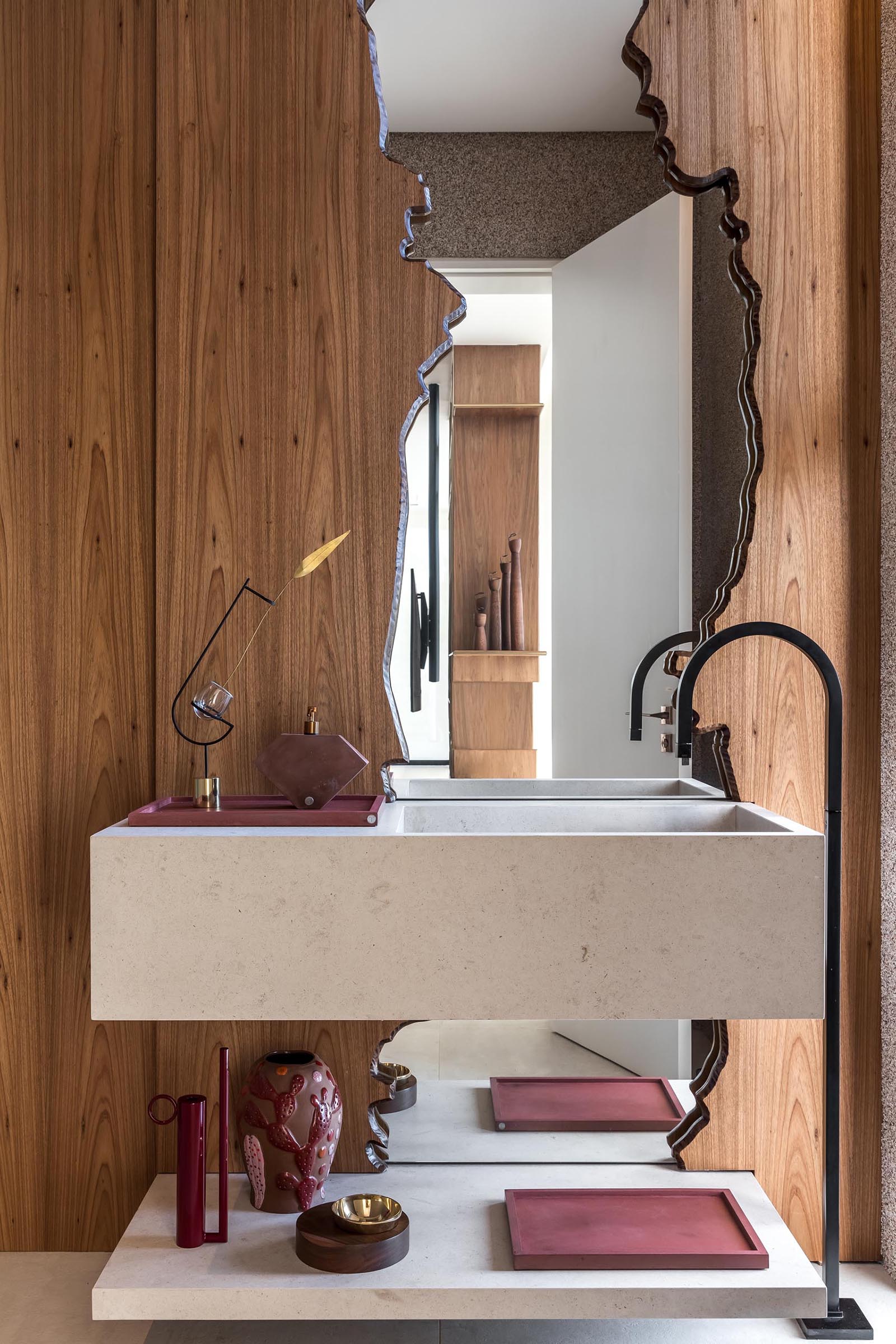 Photography by Eduardo Macarios | Architecture firm: Schuchovski Arquitetura | Project Team: Eliza Schuchovski, Juliana Freitas, Júlia Sampaio, Isabella Borsato, Natália Cunha, and Bruna Gregorini