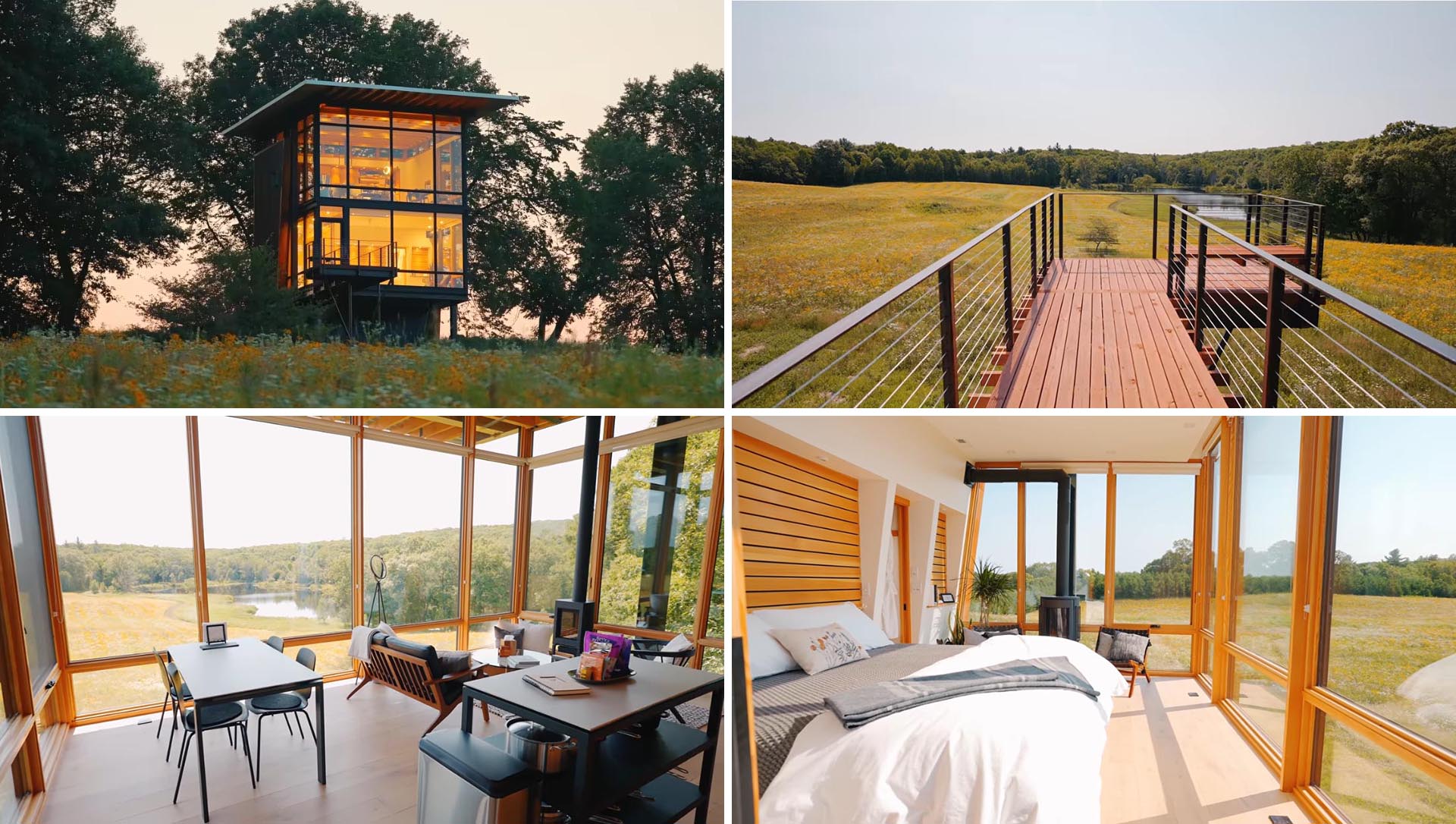 David O'Brien Wagner of Sala Architects has completed a two-storey modern cabin in Frederic, Wisconsin, that measures in at 800 square feet (74sqm).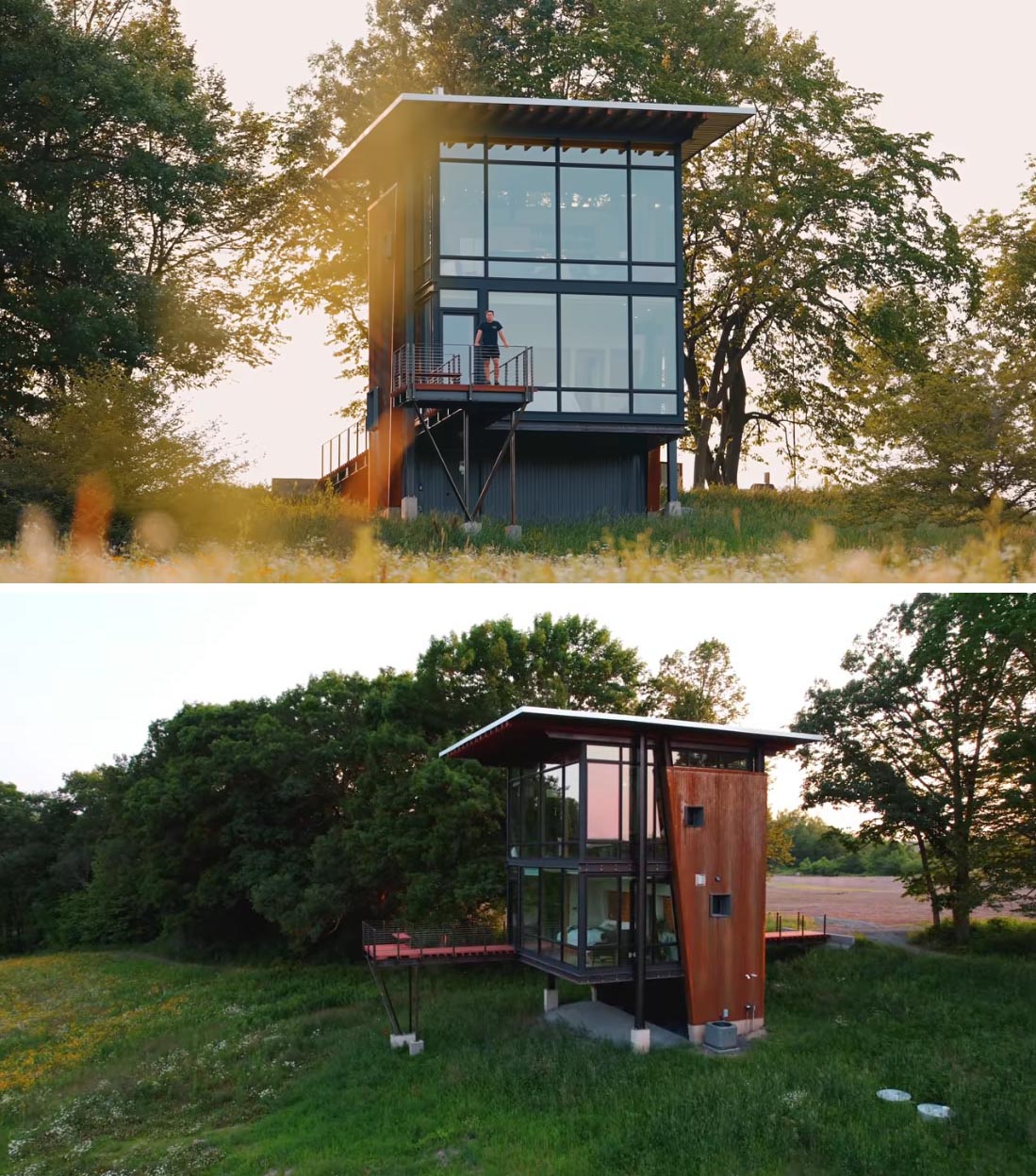 Designed for Nordlys Lodging Co., the MetalLark Tower lies within 140 acres of former farm fields and overlooks a small lake and surrounding trees.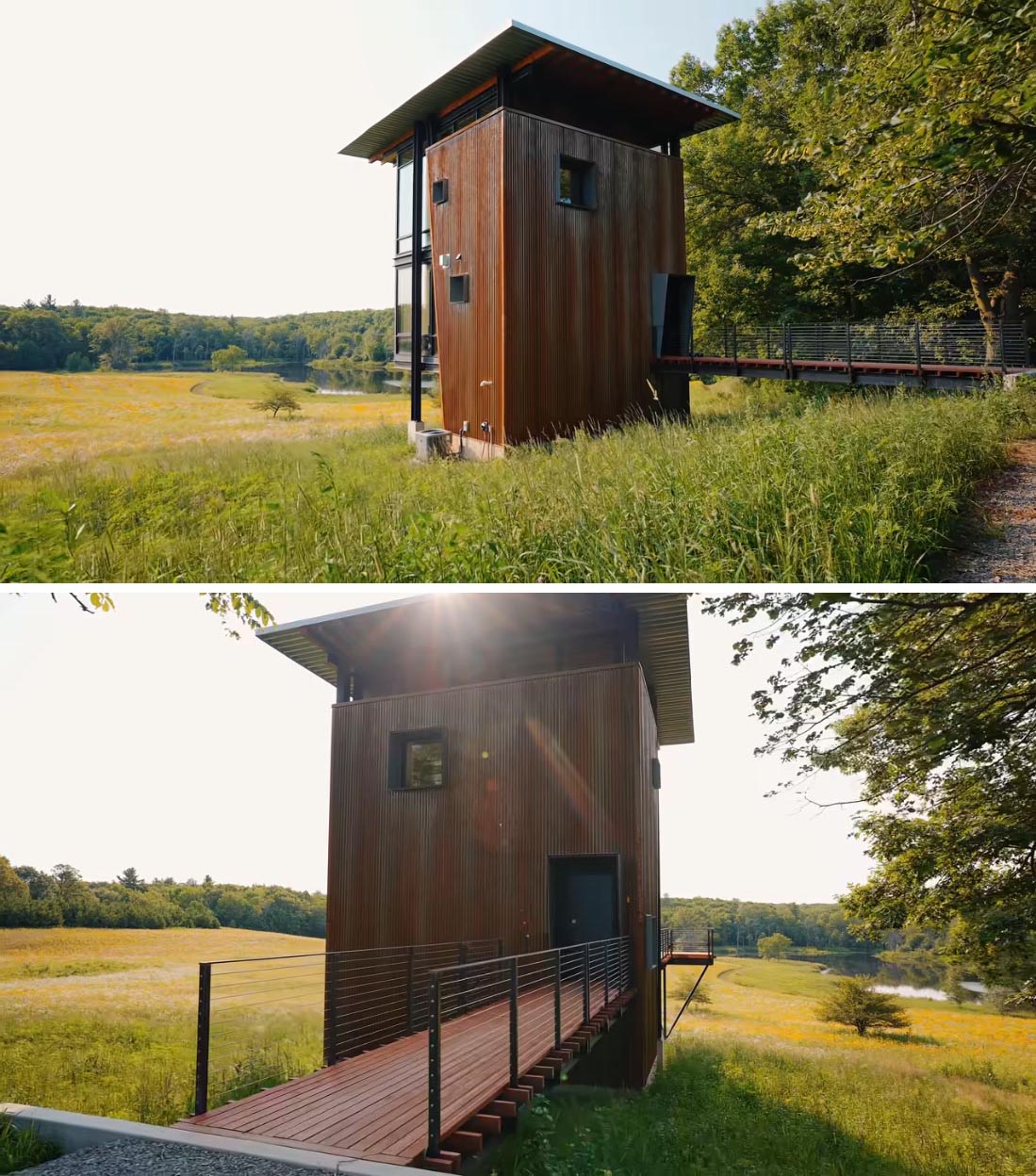 The cabin, which is rented out through Airbnb, has an exterior of raw, uncoated corrugated steel that's combined with large windows and a door that opens to an elevated deck that cantilevers over the hillside.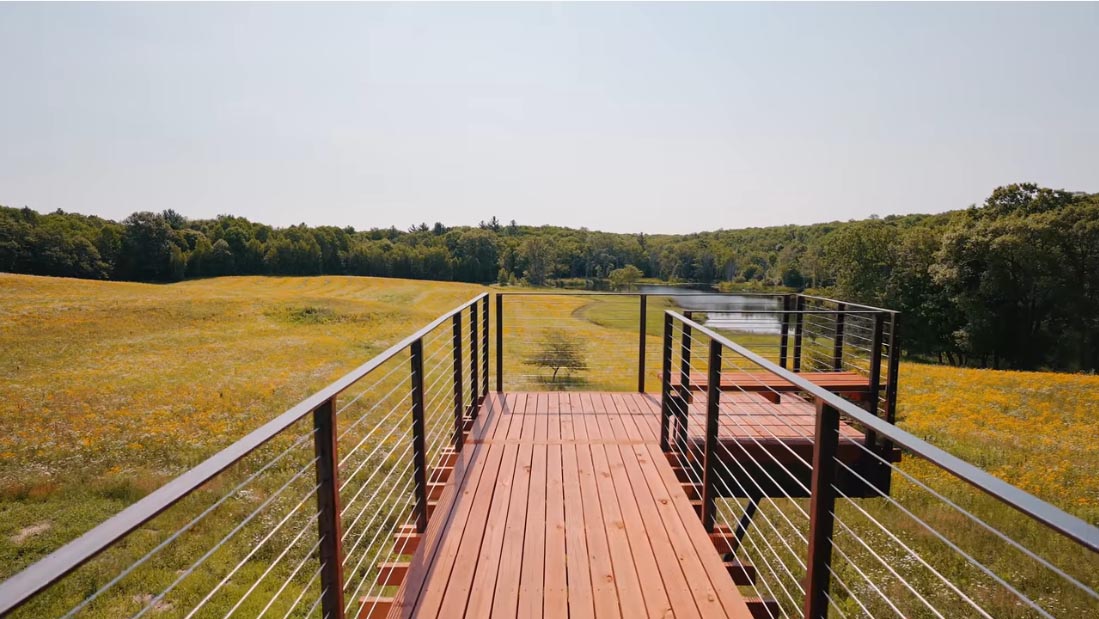 Each of the two levels measures in at 20×20 feet, with the entry-level containing a bedroom, bathroom, and mudroom.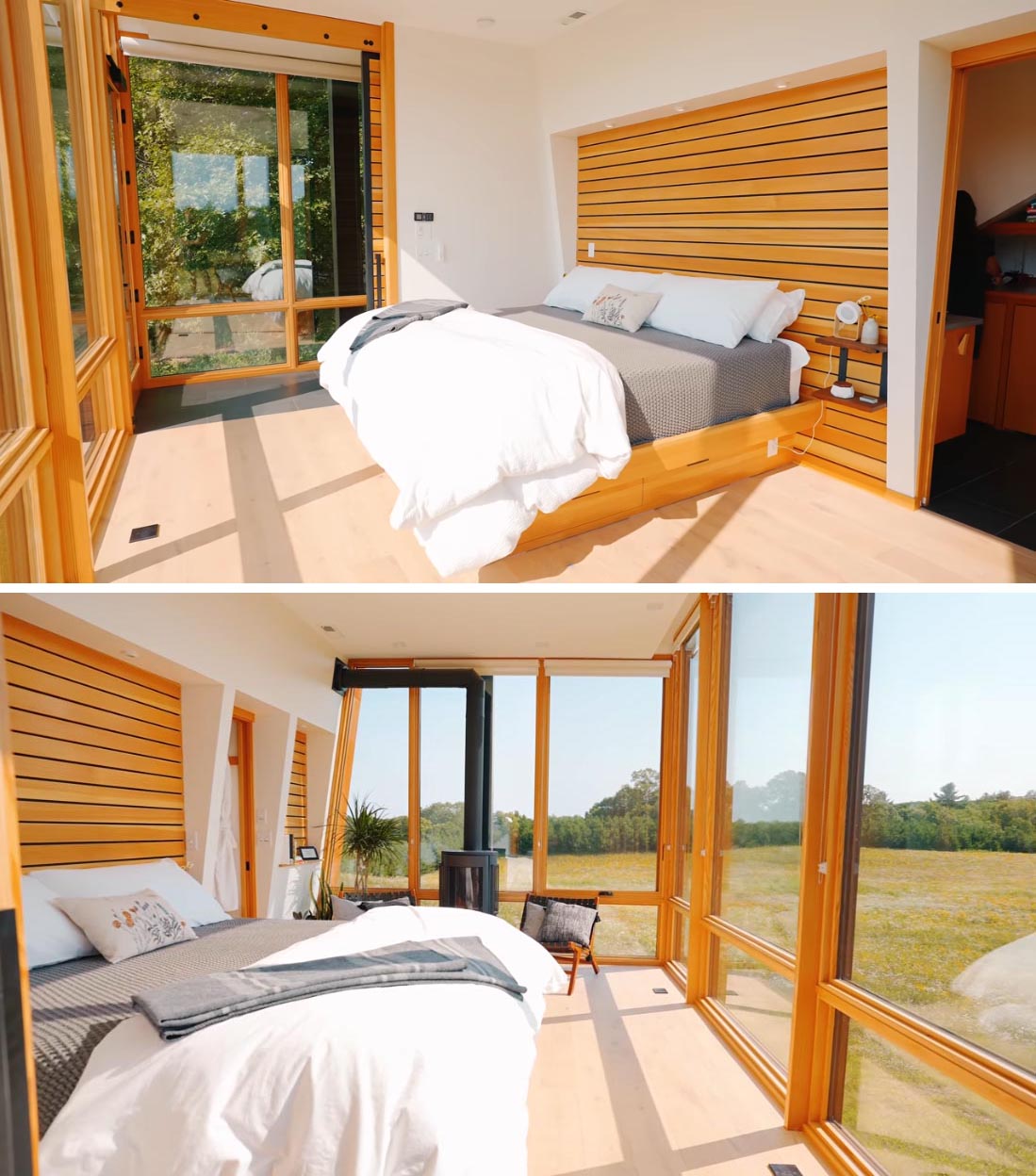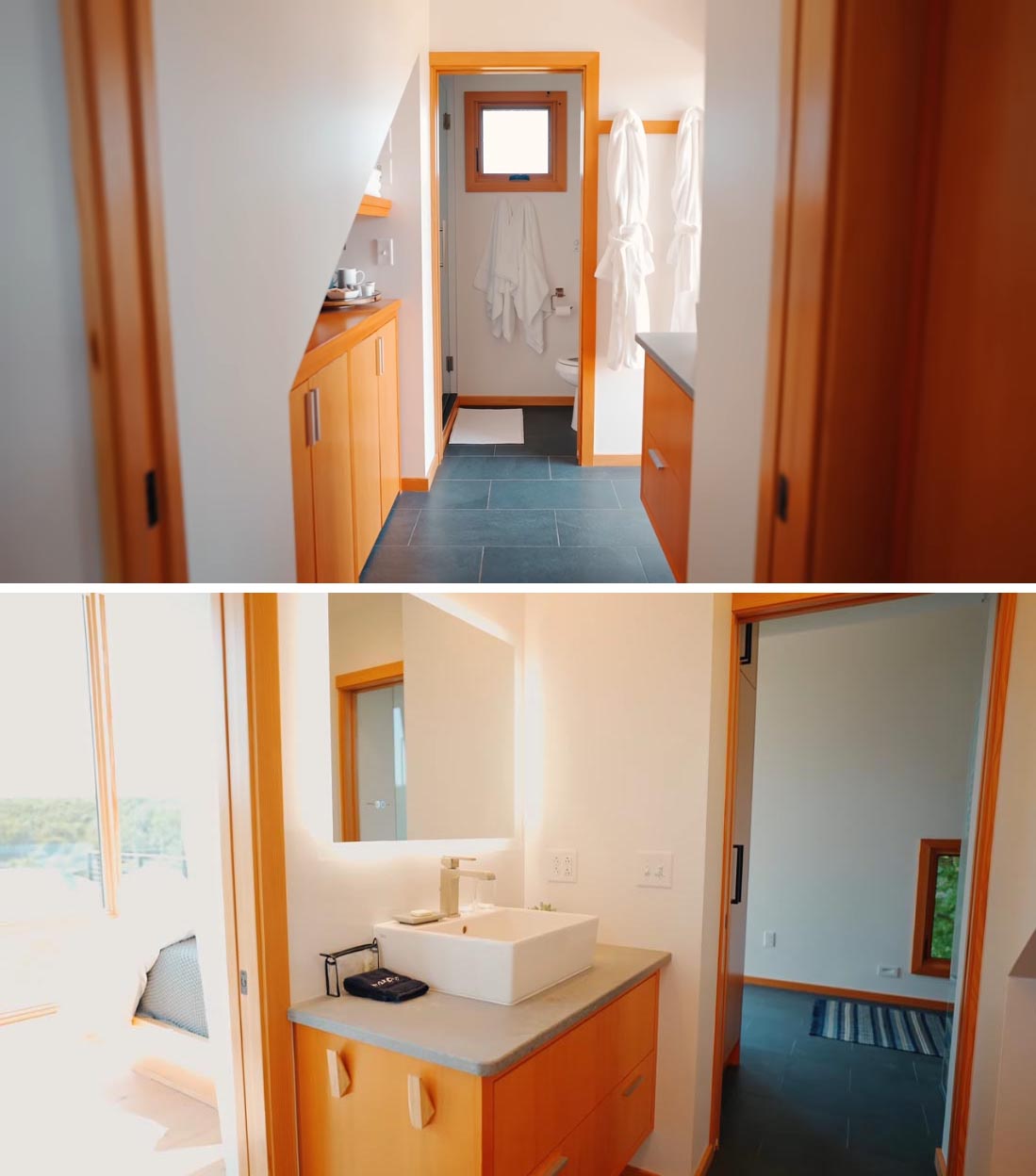 A wood-lined staircase by the front door connects the upper level of the cabin.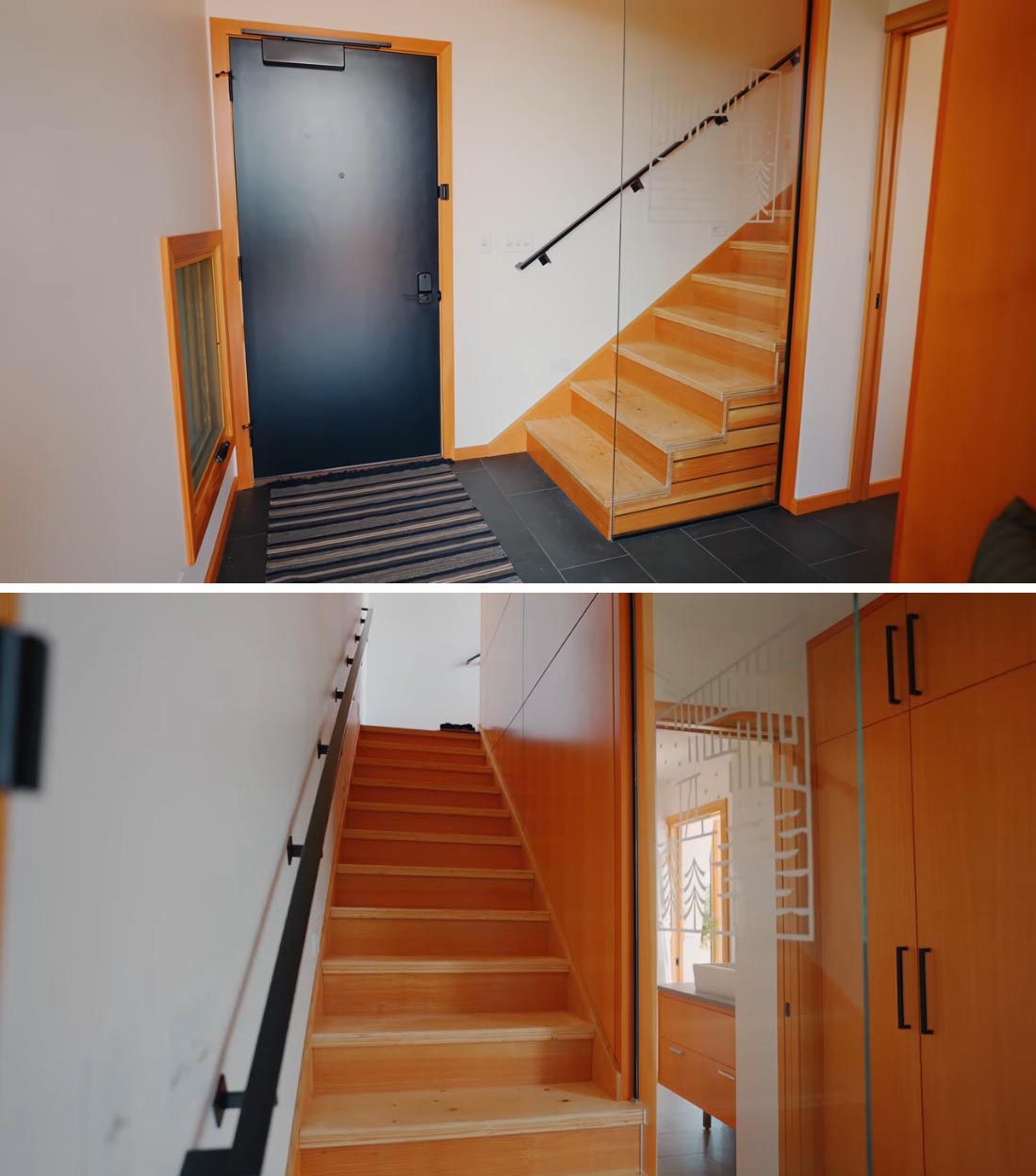 The upper level is home to an open plan glass-walled living room, dining area, and small kitchen.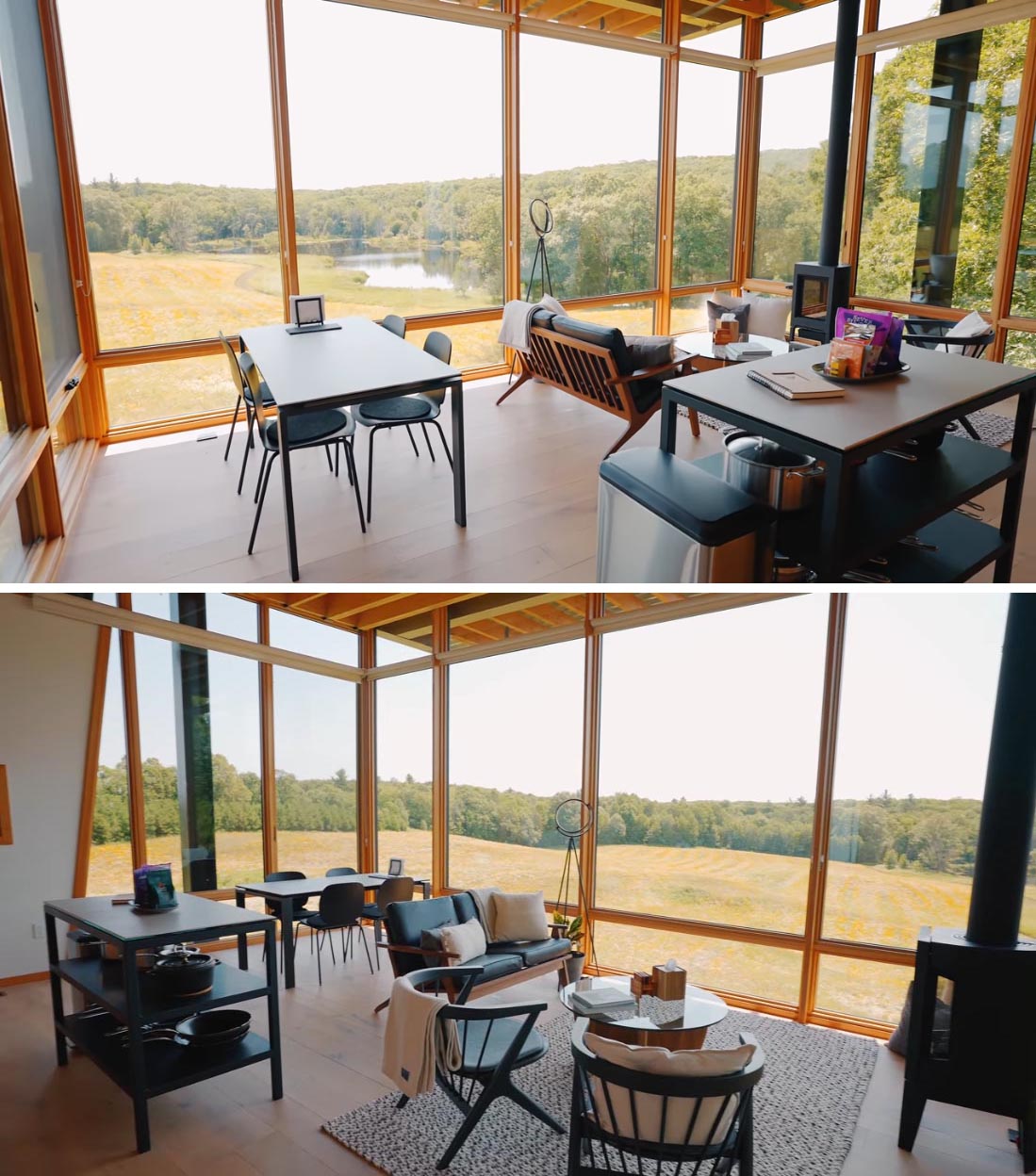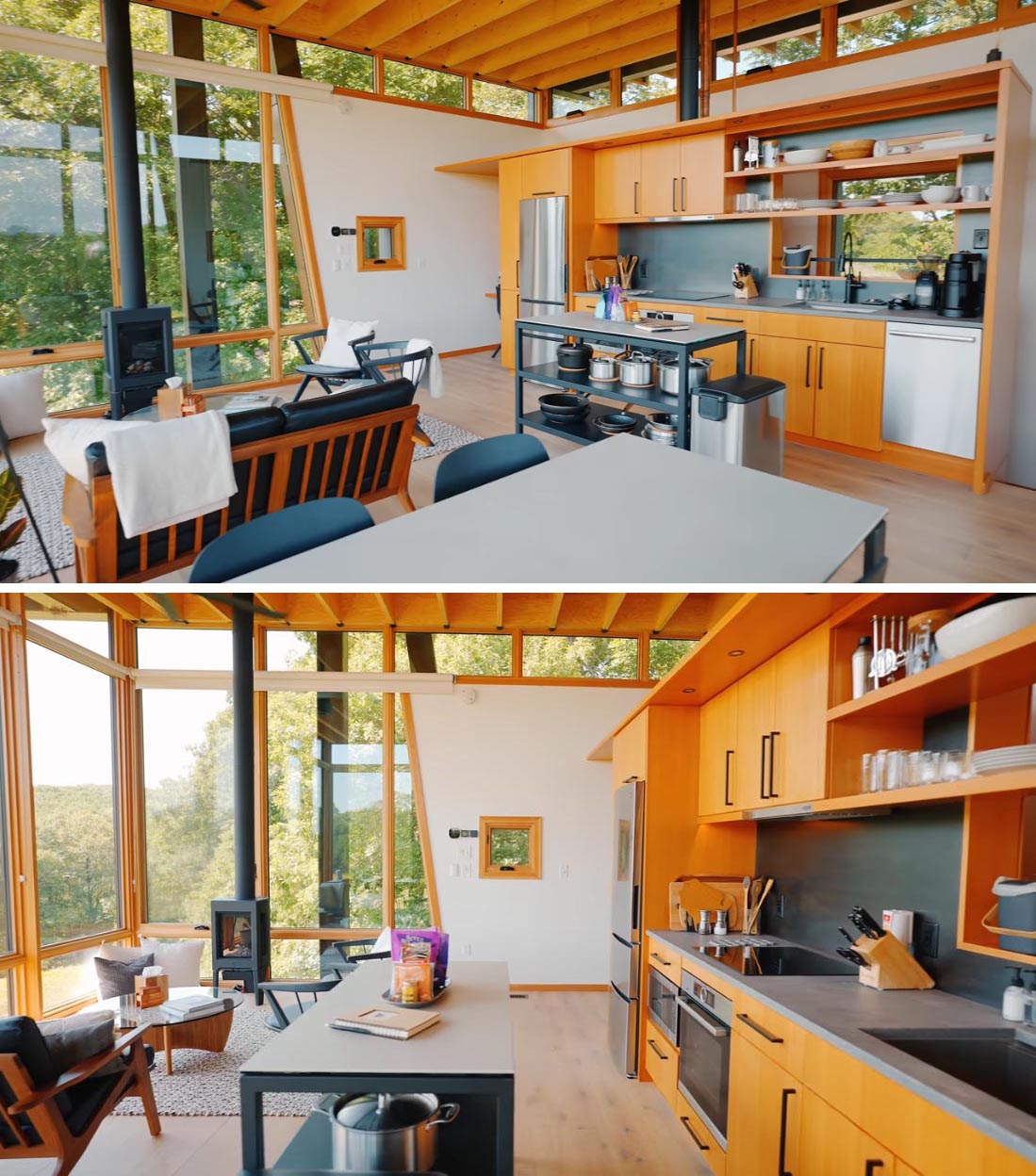 The cabin also includes a writing desk at the end of the kitchen, and a hidden pull-down murphy bunk bed tucked into the cabinetry.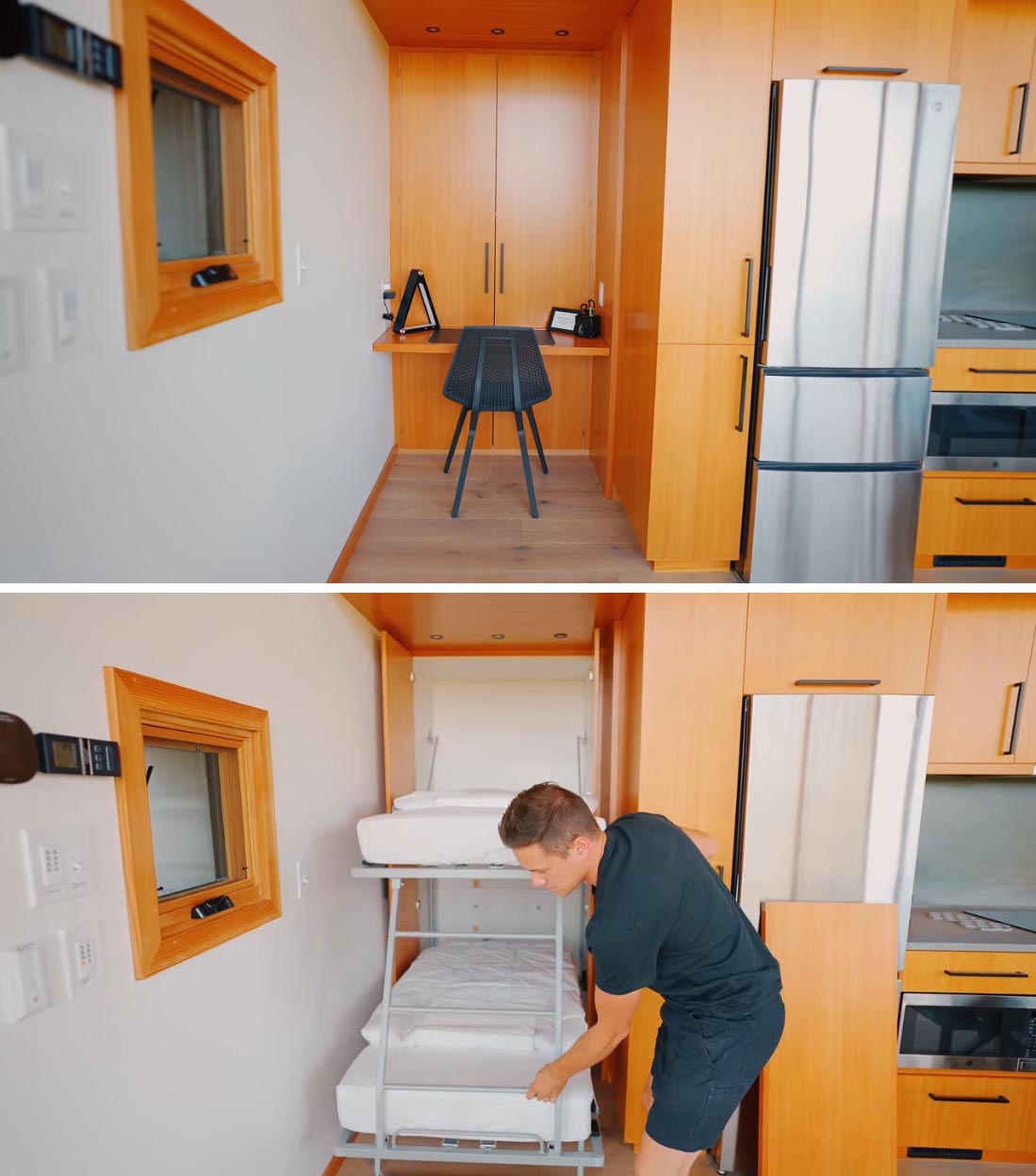 To learn more, take a tour of this cabin by watching a video from YouTuber Levi Kelly as he takes a look around.