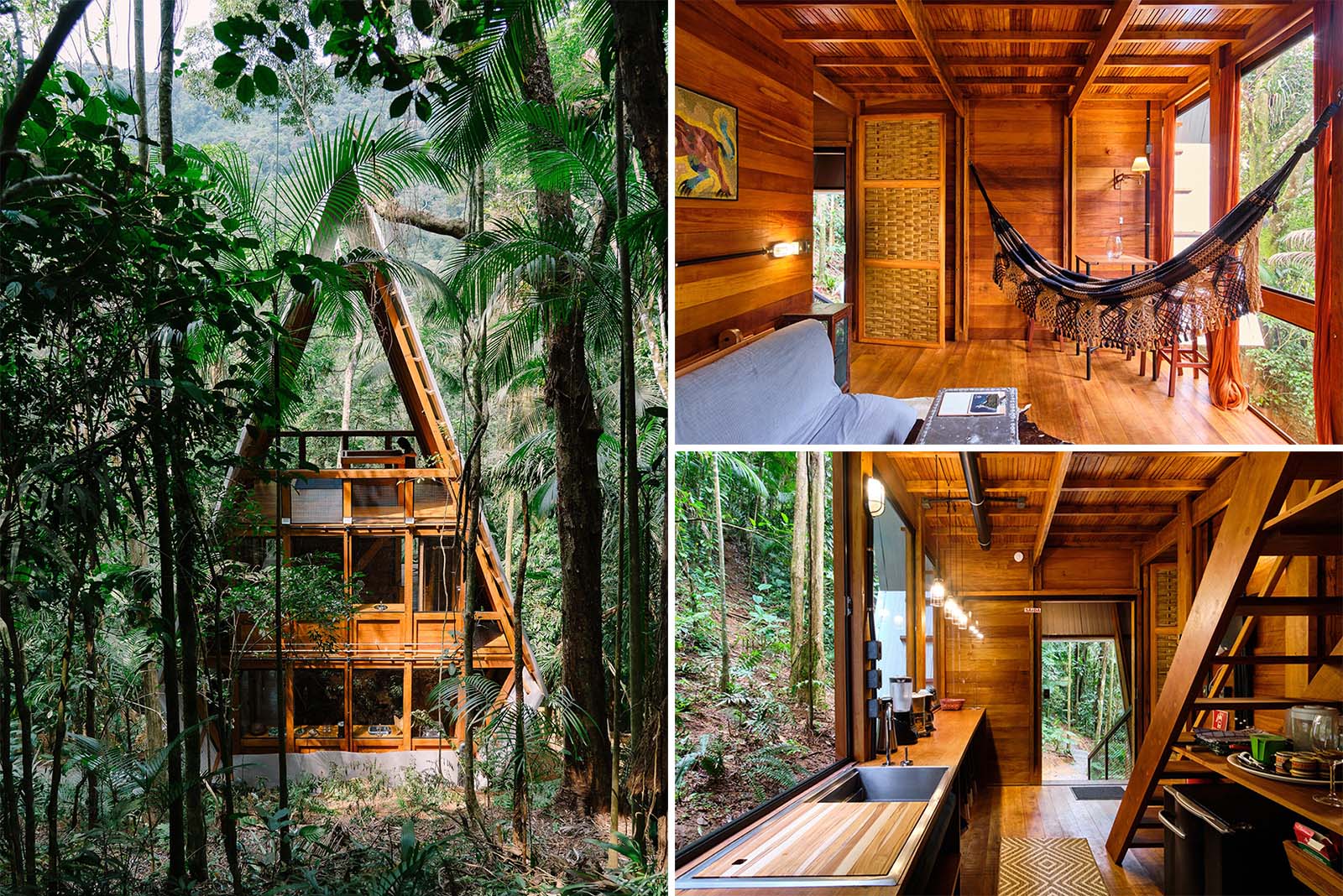 Architecture firm Atelier Marko Brajovic has recently completed an A-Frame home in the Brazilian forest.
The house was built between the trees, and occupies a 16ft x 19ft (5m x 6m) area, allowing the home to avoiding any interference in the native vegetation.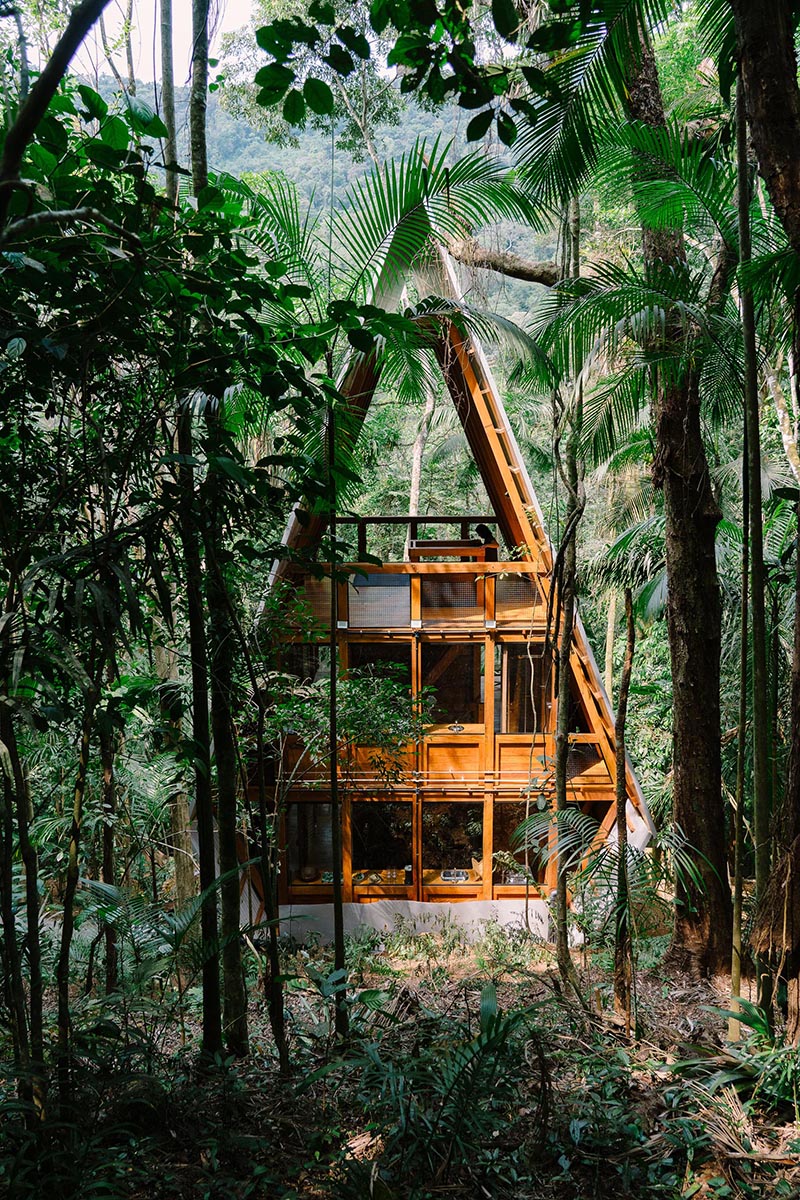 The exterior of the house is covered by a galvalume skin with thermoacoustic insulation, while the main framing of the home is wood.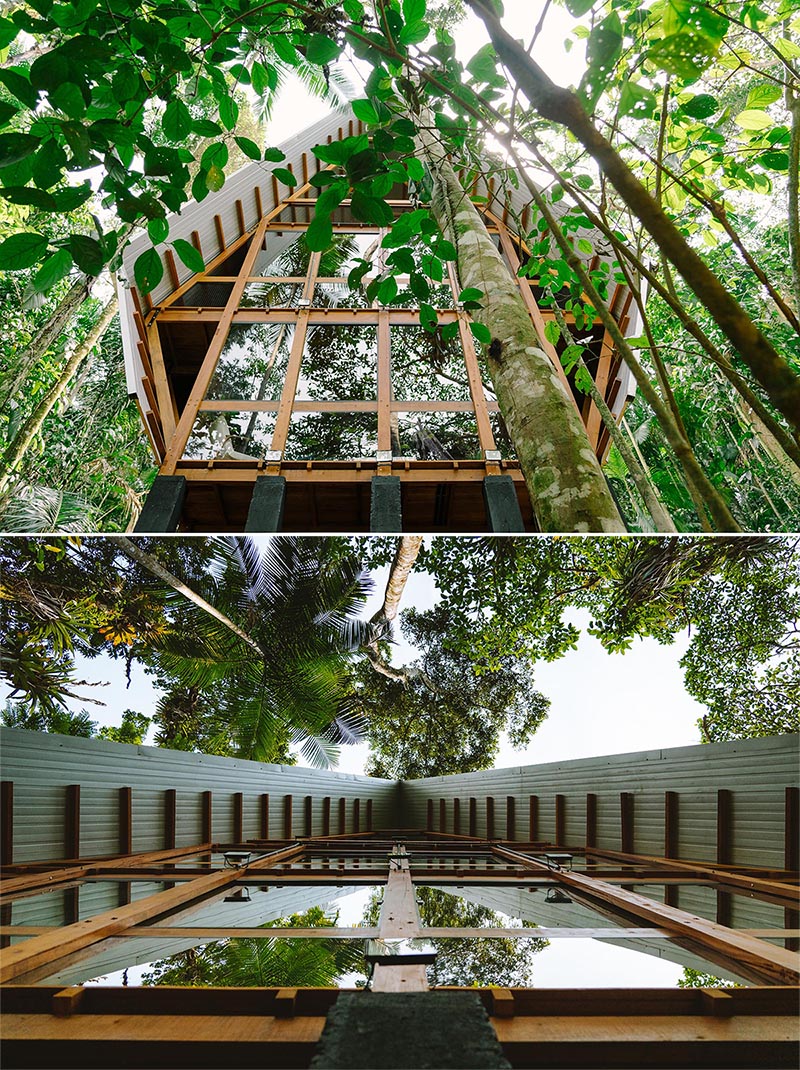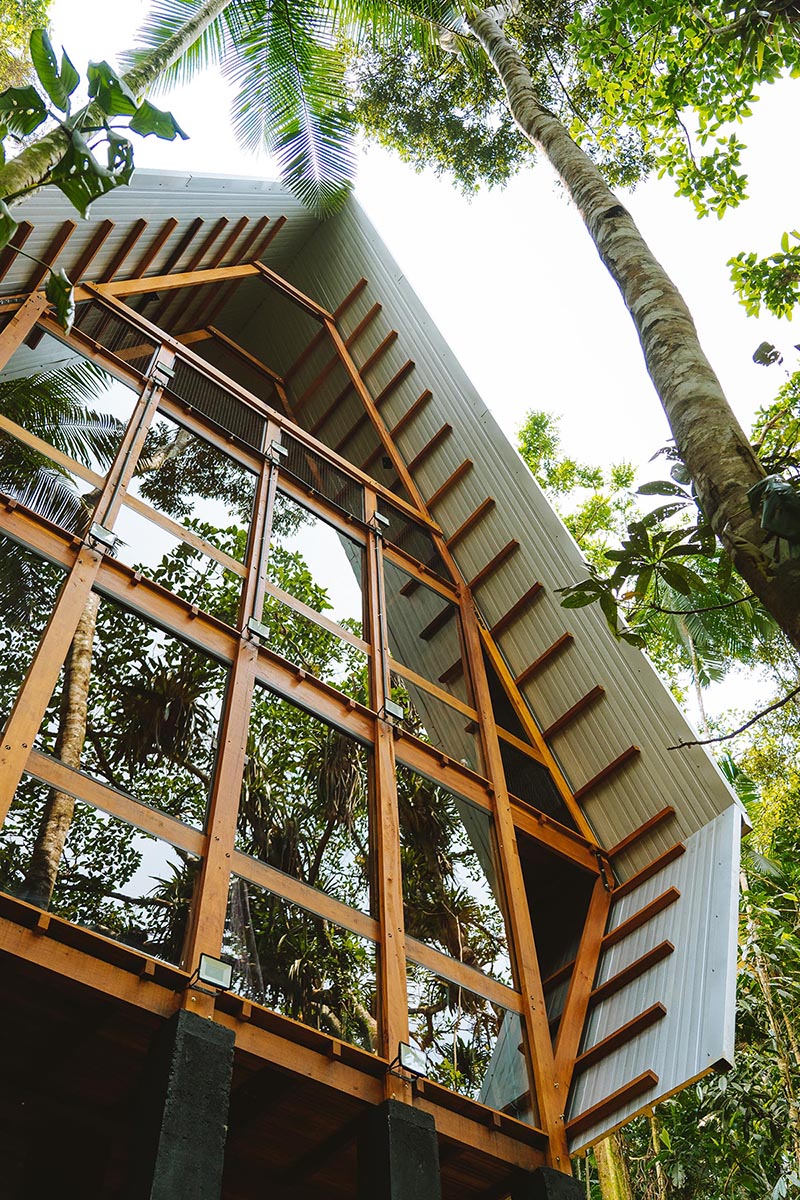 Here's a closer look at the metal siding that covers the exterior.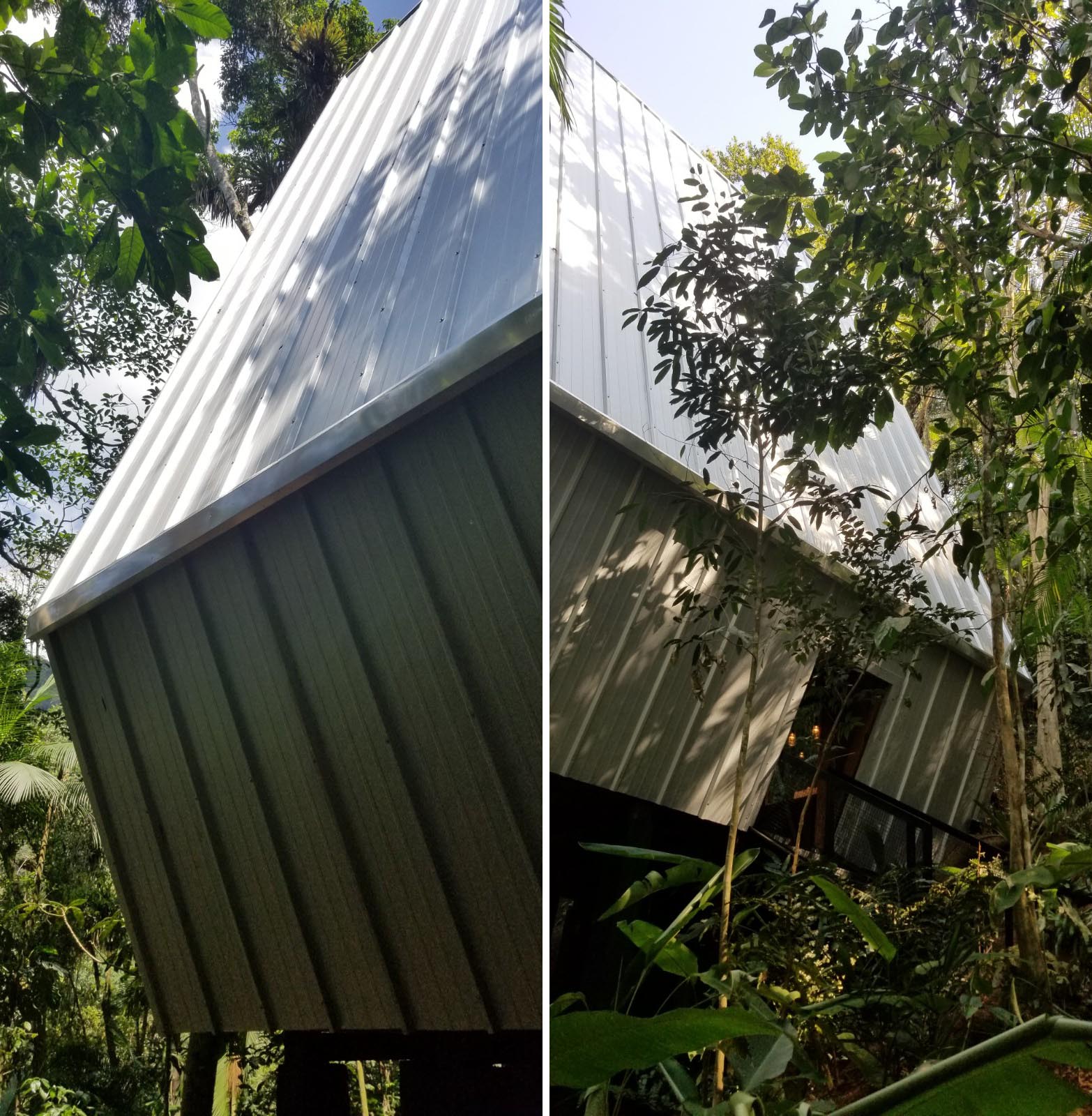 Metal stairs with black handrails lead up to the front door of the home.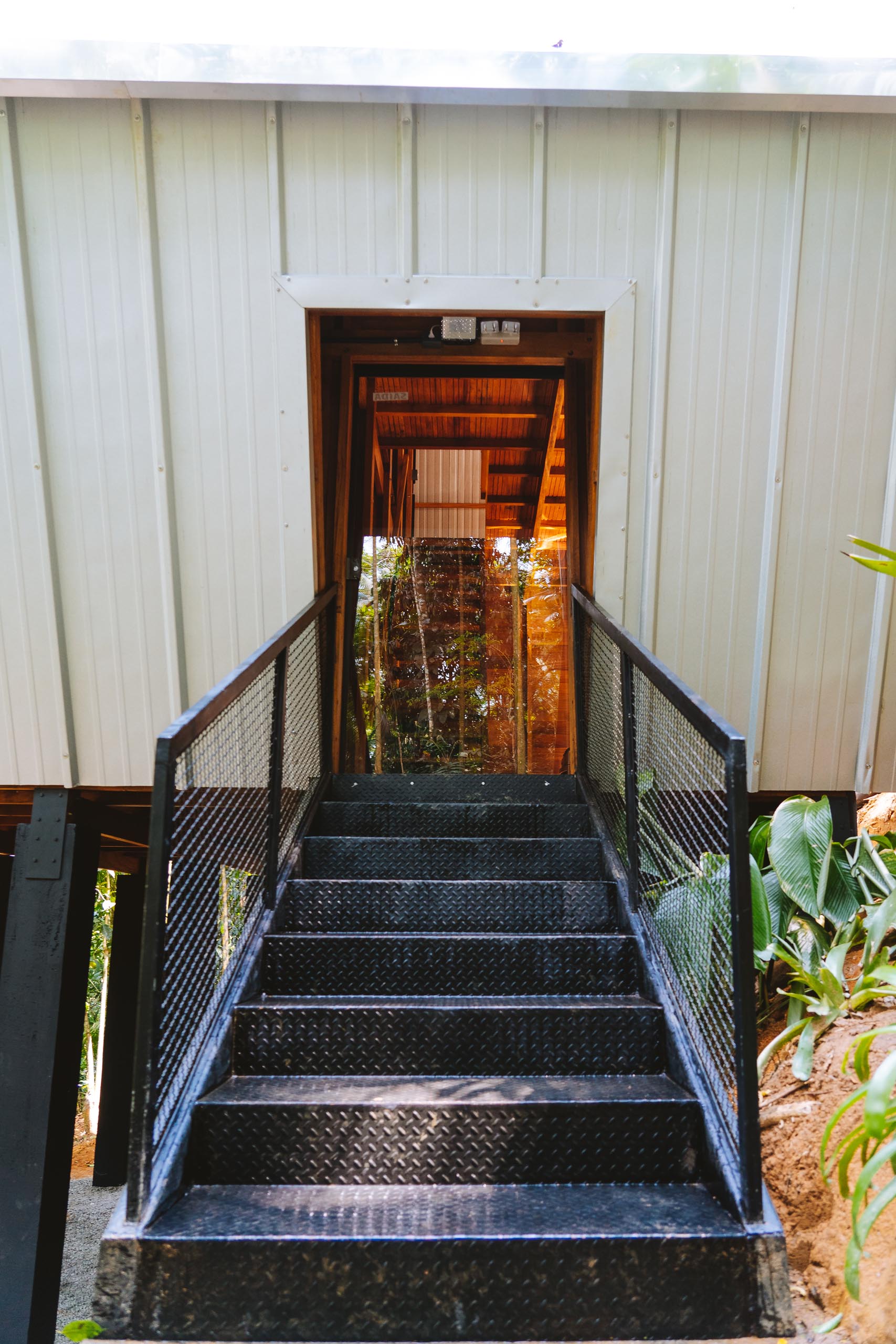 Stepping inside the warm wood interior, and you're immediately in the kitchen. There's a long countertop that runs along the windows and includes a sink and open shelving, while underneath the stairs is another countertop and a small fridge.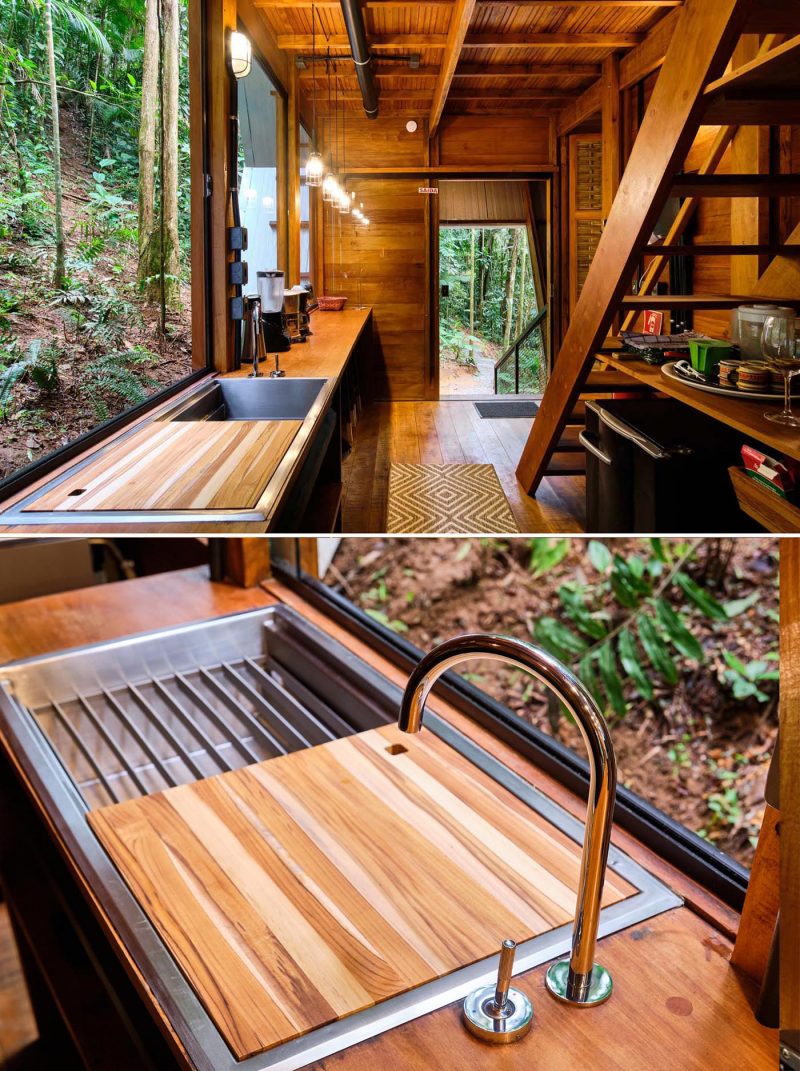 Also on this level of the home is the living room and dining area that includes a day bed, a hammock, and a small bar table with stools.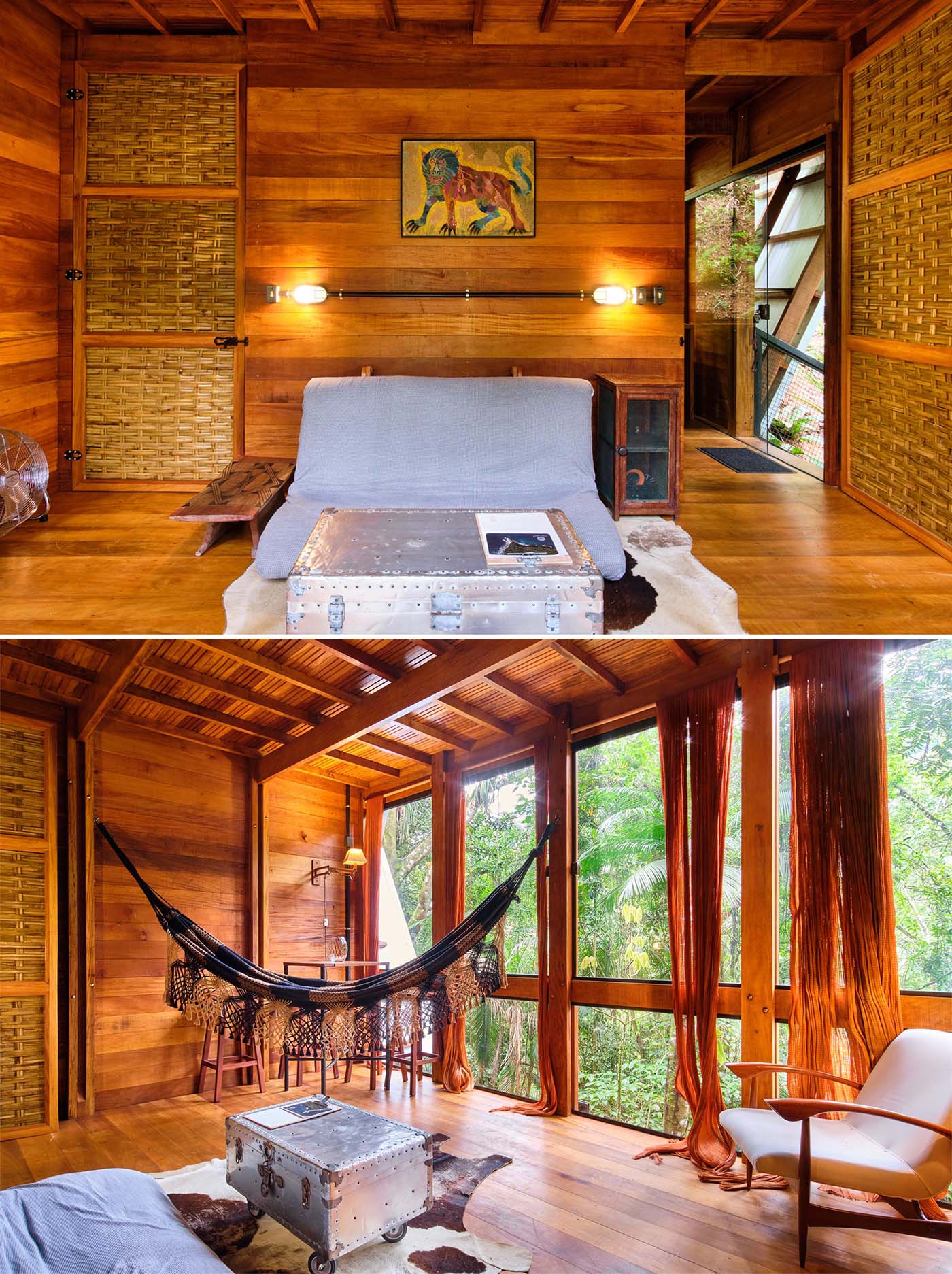 Wood stairs connect to the upper level of the home that includes a bedroom with floor-to-ceiling windows.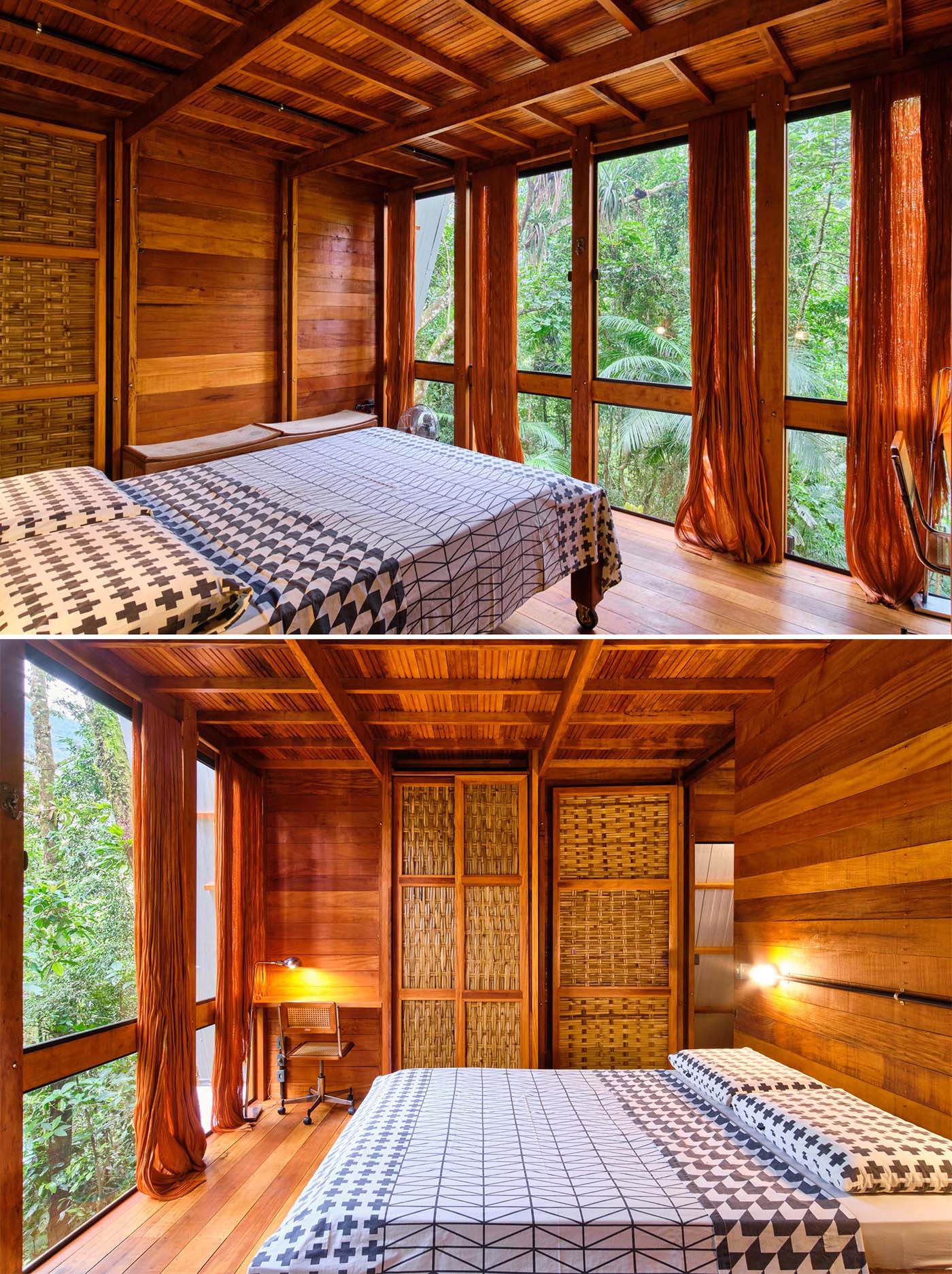 This level also includes the bathroom, which has a similar design to the kitchen on the lower floor. In addition to the vanity area, there's a walk-in shower and a toilet behind a door.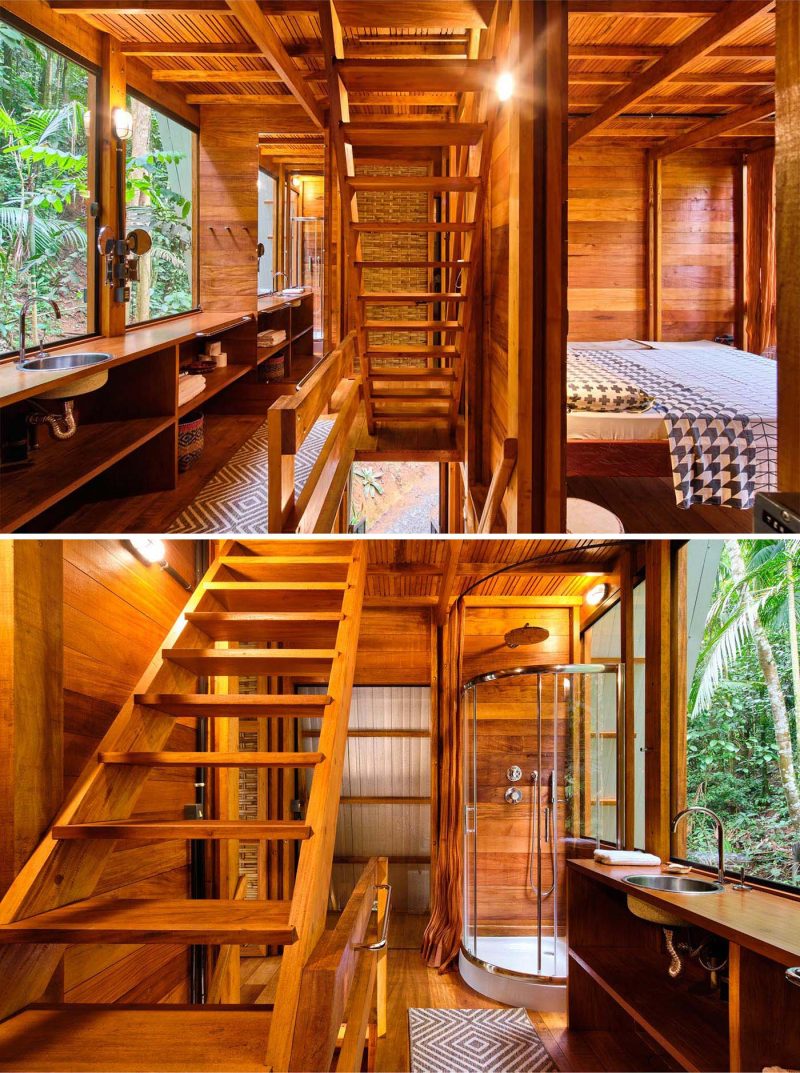 The home also includes two side terraces to help with cross ventilation and a terrace on the top floor that creates a multi-functional space for physical activities, study, and meditation.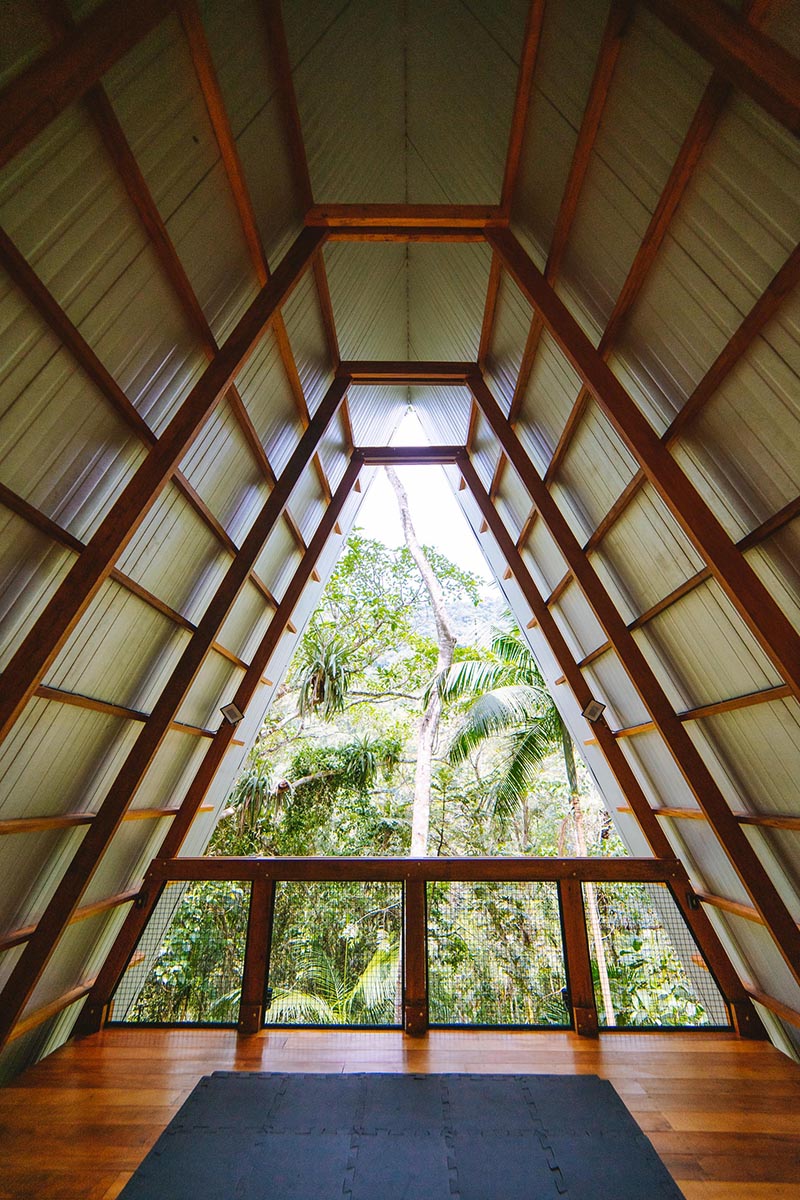 Here's a look at some of the architect's drawings that show where the design inspiration came from.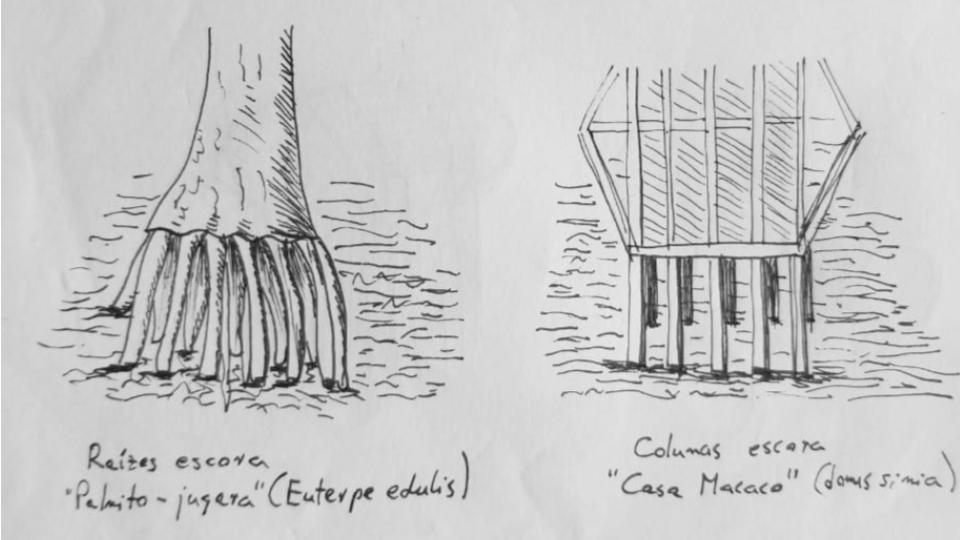 Here are the floor plans that show the layout of the cabin.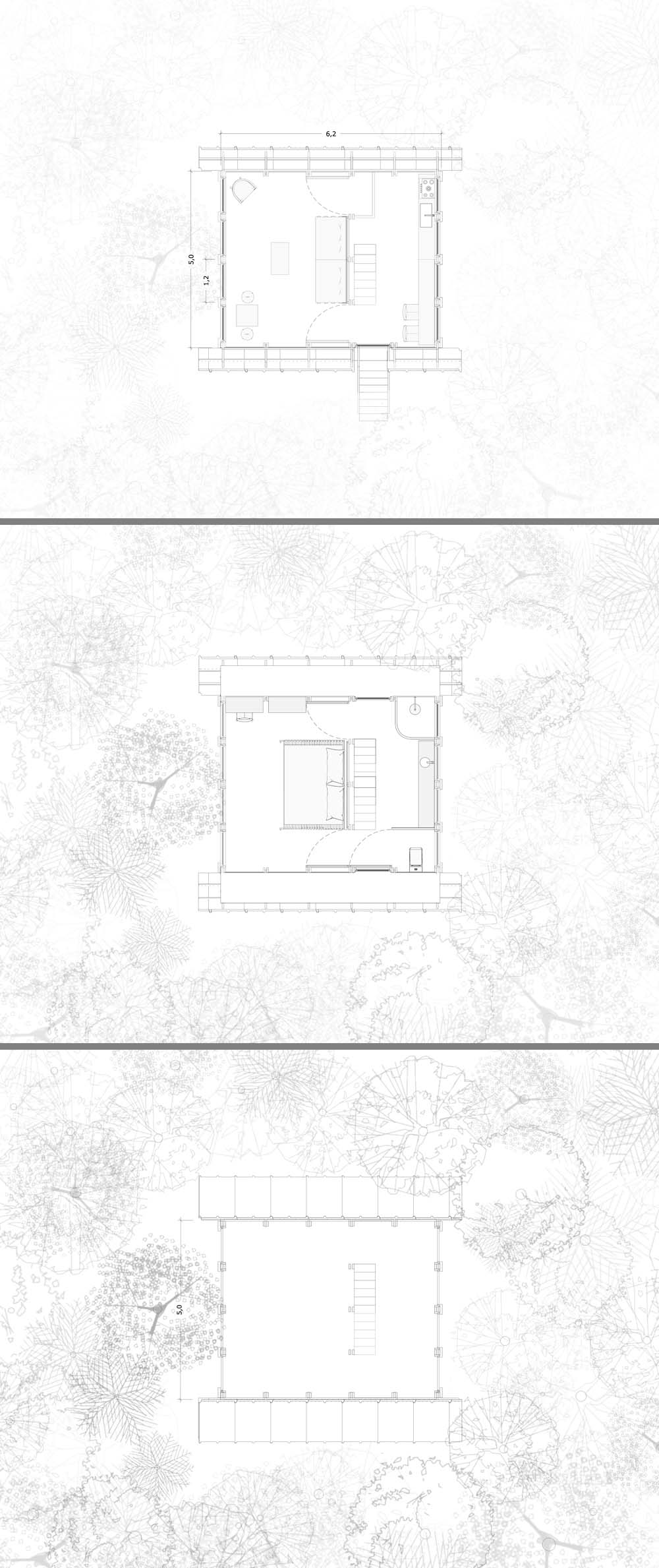 Photographers: Rafael Medeiros, Gustavo Uemura | Architecture firm: Atelier Marko Brajovic | Engineering: Atelier Marko Brajovic | Interior Design: Atelier Marko Brajovic | Landscape Design: Atelier Marko Brajovic | Construction: Hybrida Production | Collaborations: Docol, Mekal.