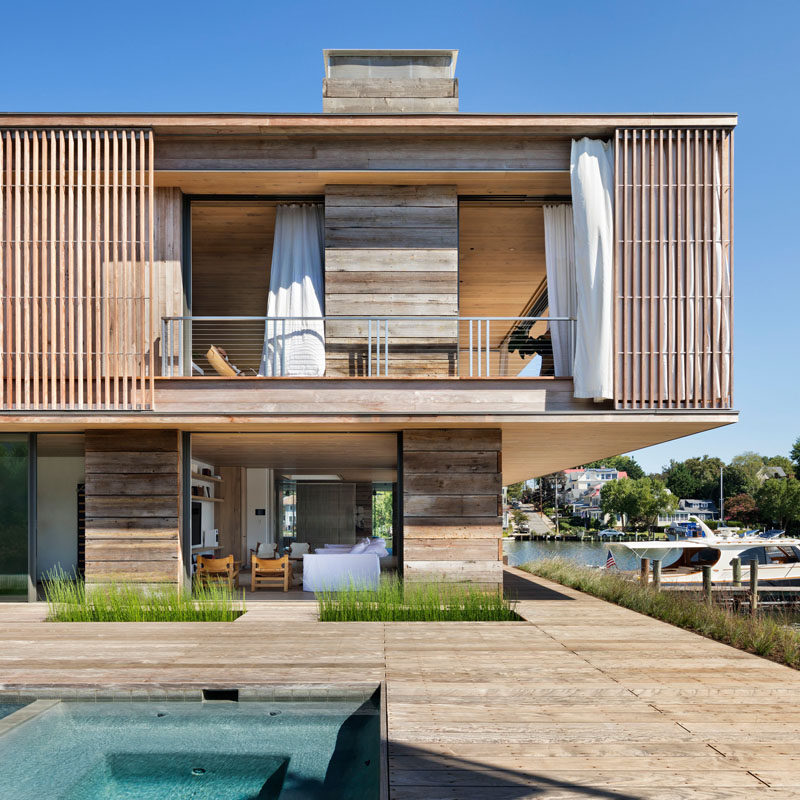 Bates Masi + Architects have designed a modern waterfront house for an active family with a love of boating, who wanted a home on Chesapeake Bay, near Annapolis, Maryland.
Deep overhangs protect the house and provide shade to the decks that surround it. The second floor, which is encircled by cantilevered decks and balconies, is wrapped in layers of fixed Ipe screens and operable canvas drapes.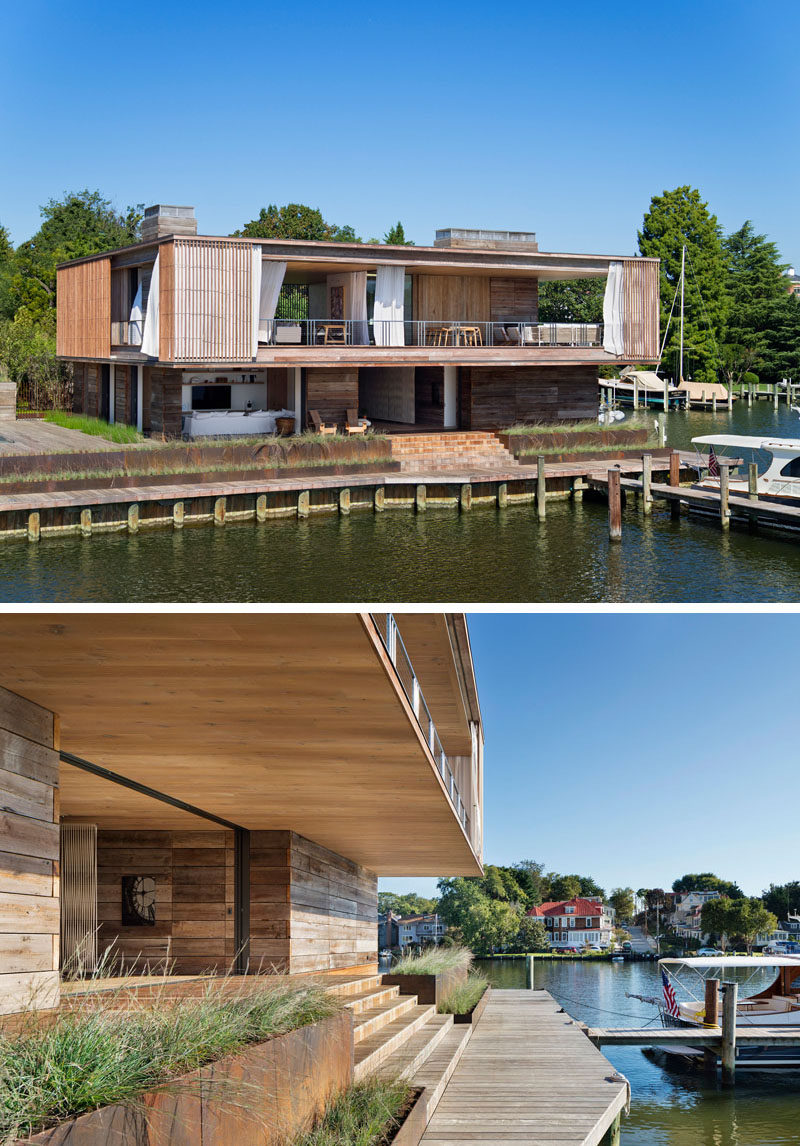 ---
The house features Ipe decking which connect several docks on the property, while stepped weathering steel planters mediate between the boardwalk level and the ground level, which is elevated above the floodplain.
---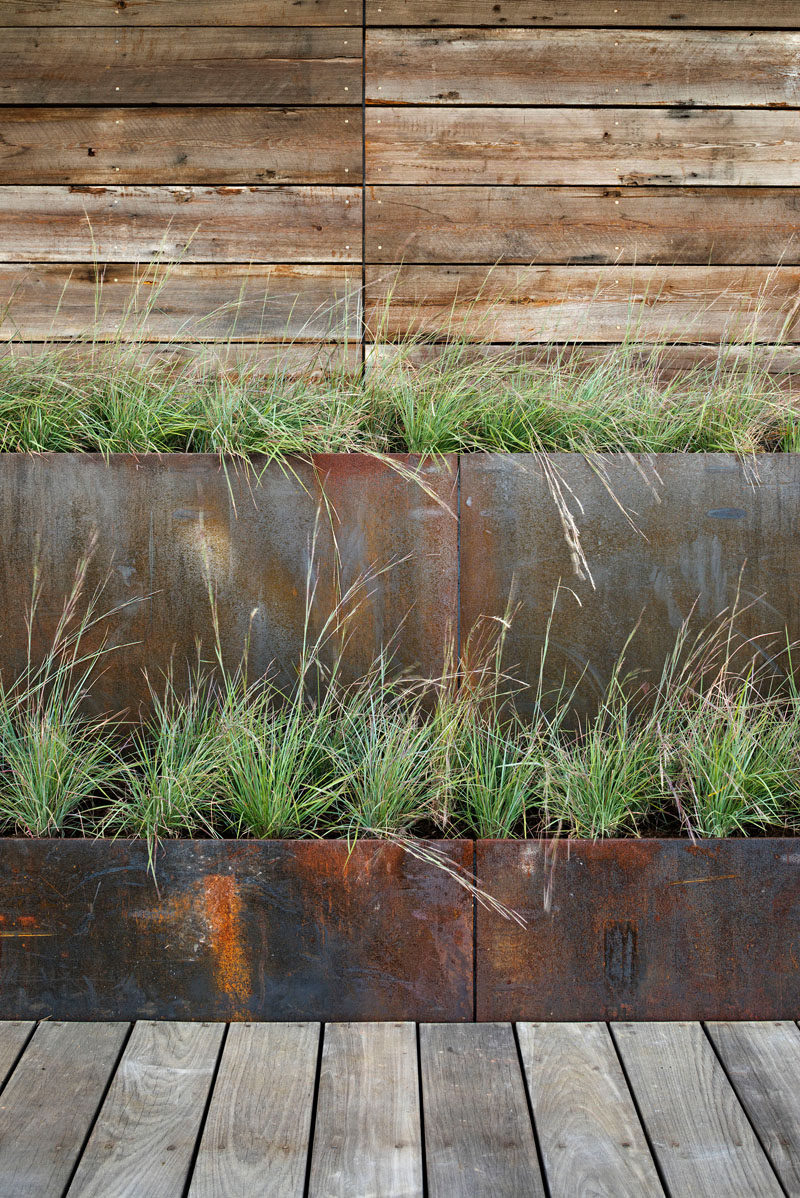 ---
Wide wood stairs connect the ground level with the upper floor, while adjacent to the stairs is a see-through screen made from rope that draws inspiration from local crafts and traditional materials.
---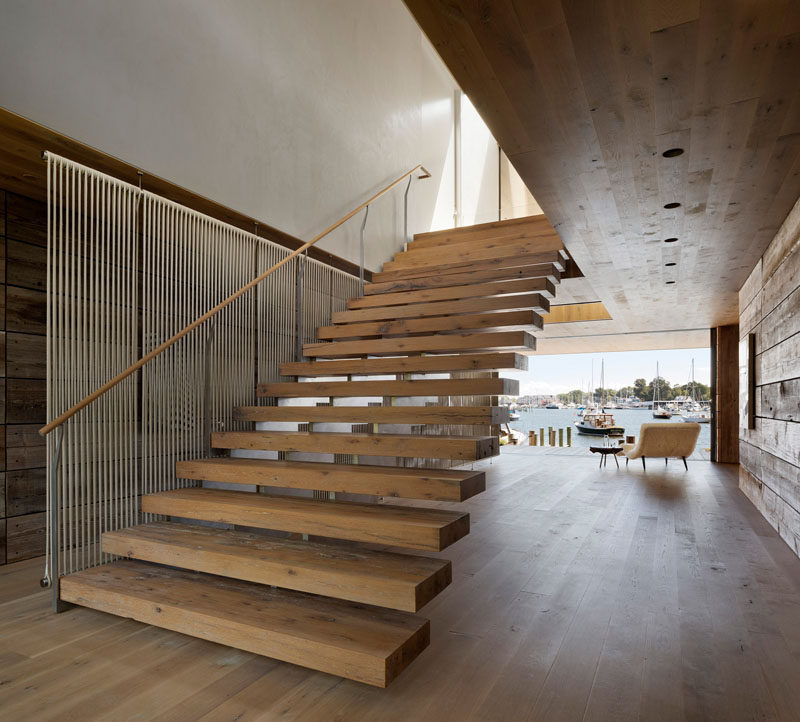 ---
The living areas of the home are upstairs, with pocketing sliding glass doors and balconies providing uninterrupted views of the harbor.
---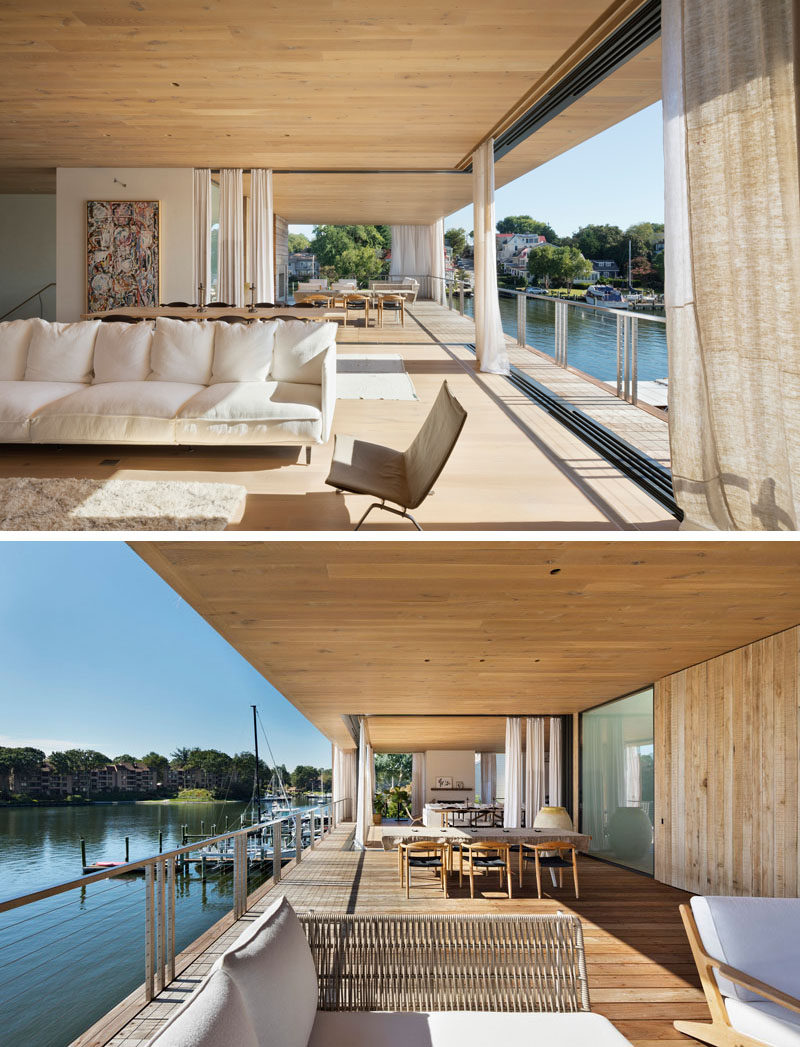 ---
In the kitchen, white walls, cabinets, countertops, and furniture complement the surrounding wood, creating a calm and homey appearance.
---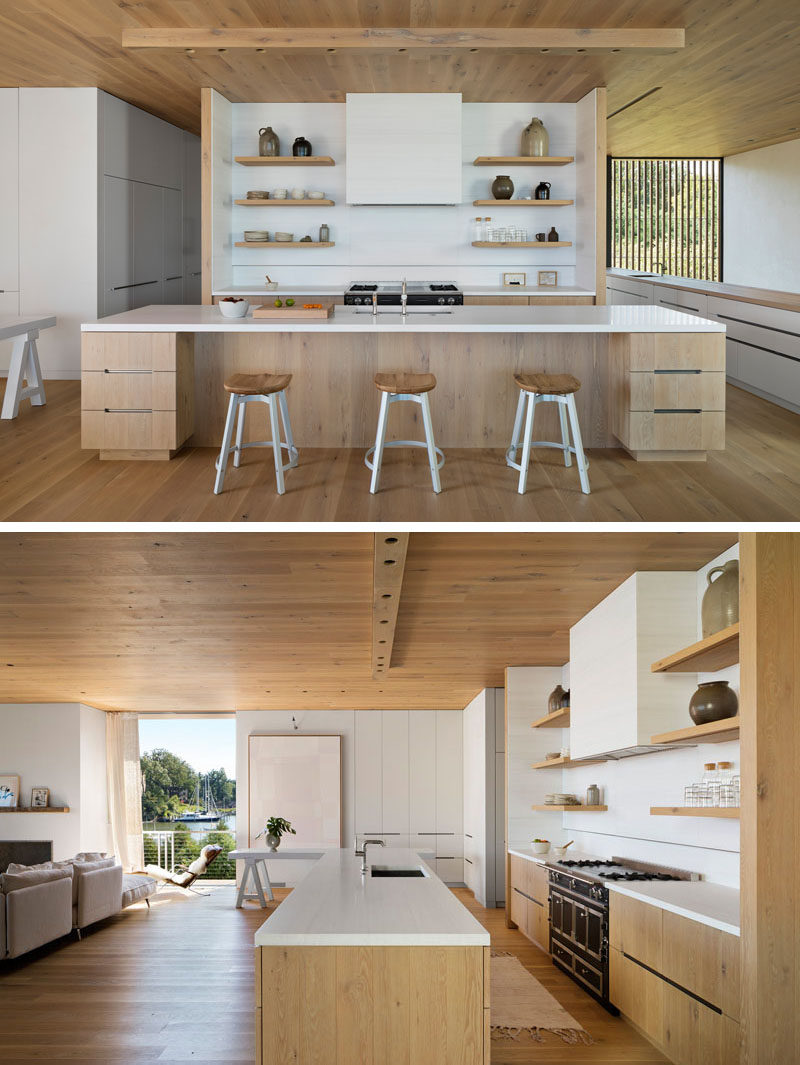 ---