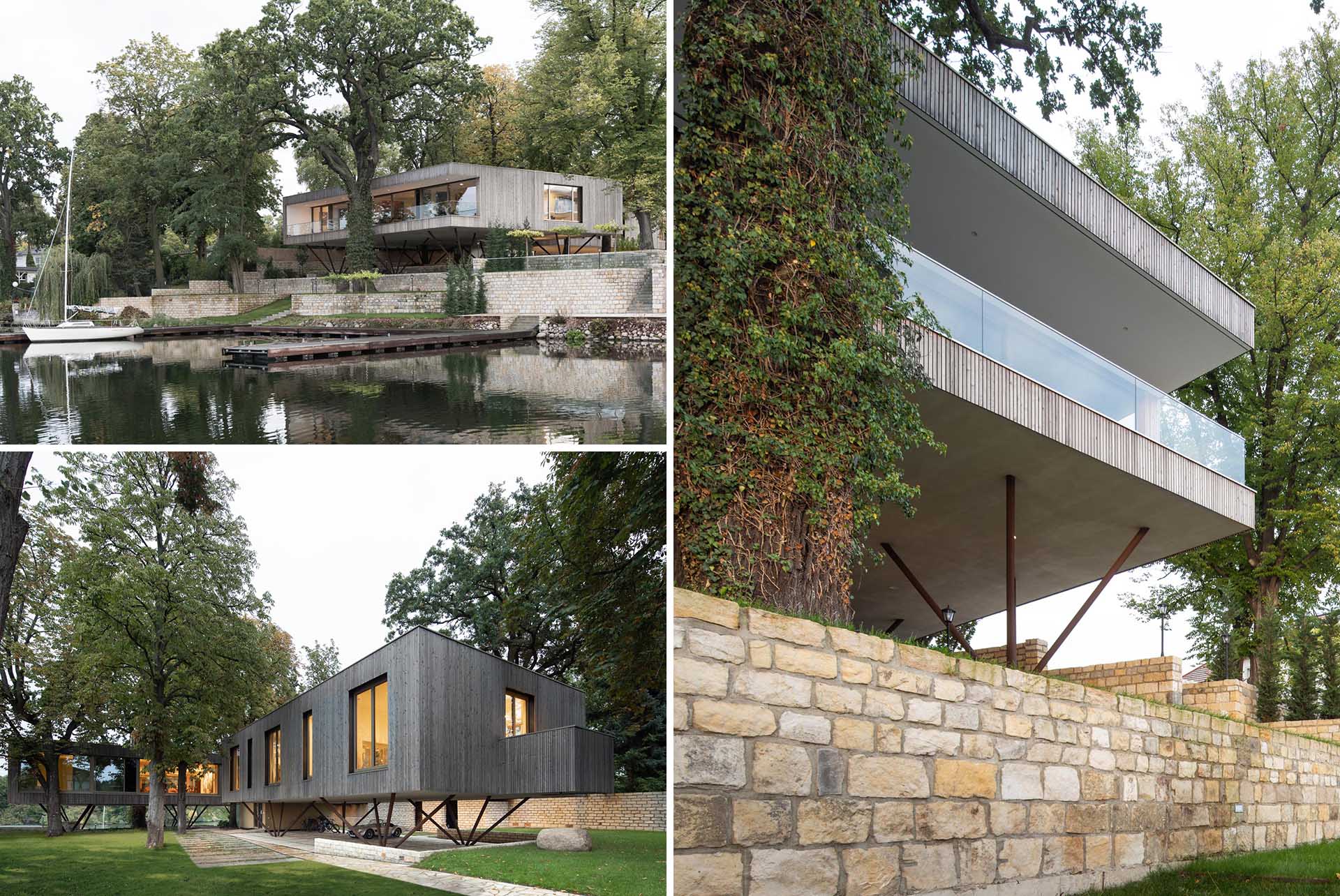 Carlos Zwick Architekten has designed a house in Potsdam, Germany, that replaced two timber-framed houses that once stood in disrepair and were close to collapsing.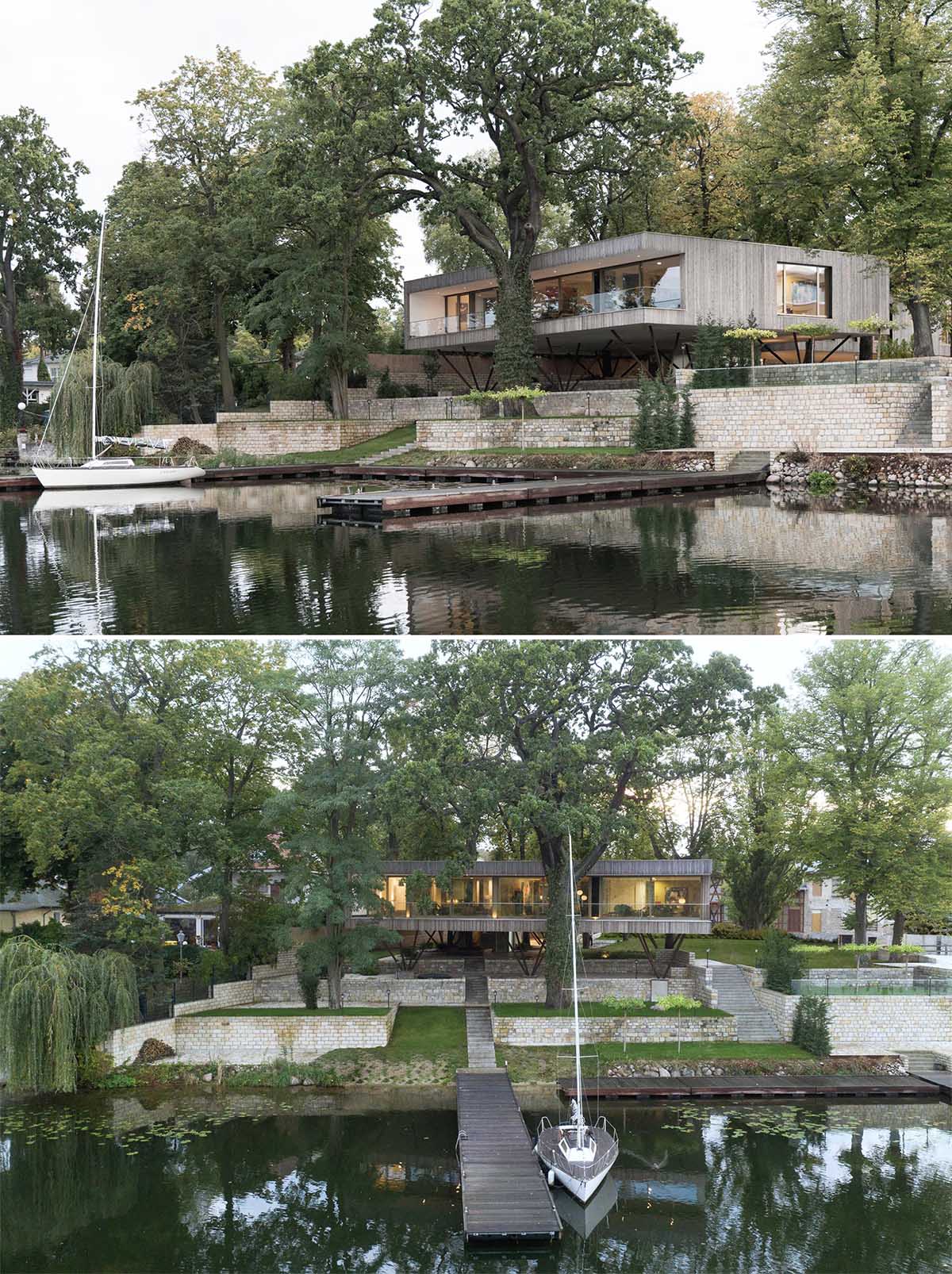 The new house, which was designed to not disrupt the riverfront or the surrounding trees, stands on 10 individual foundations and 40 diagonal posts, raising it up from the edge of the river.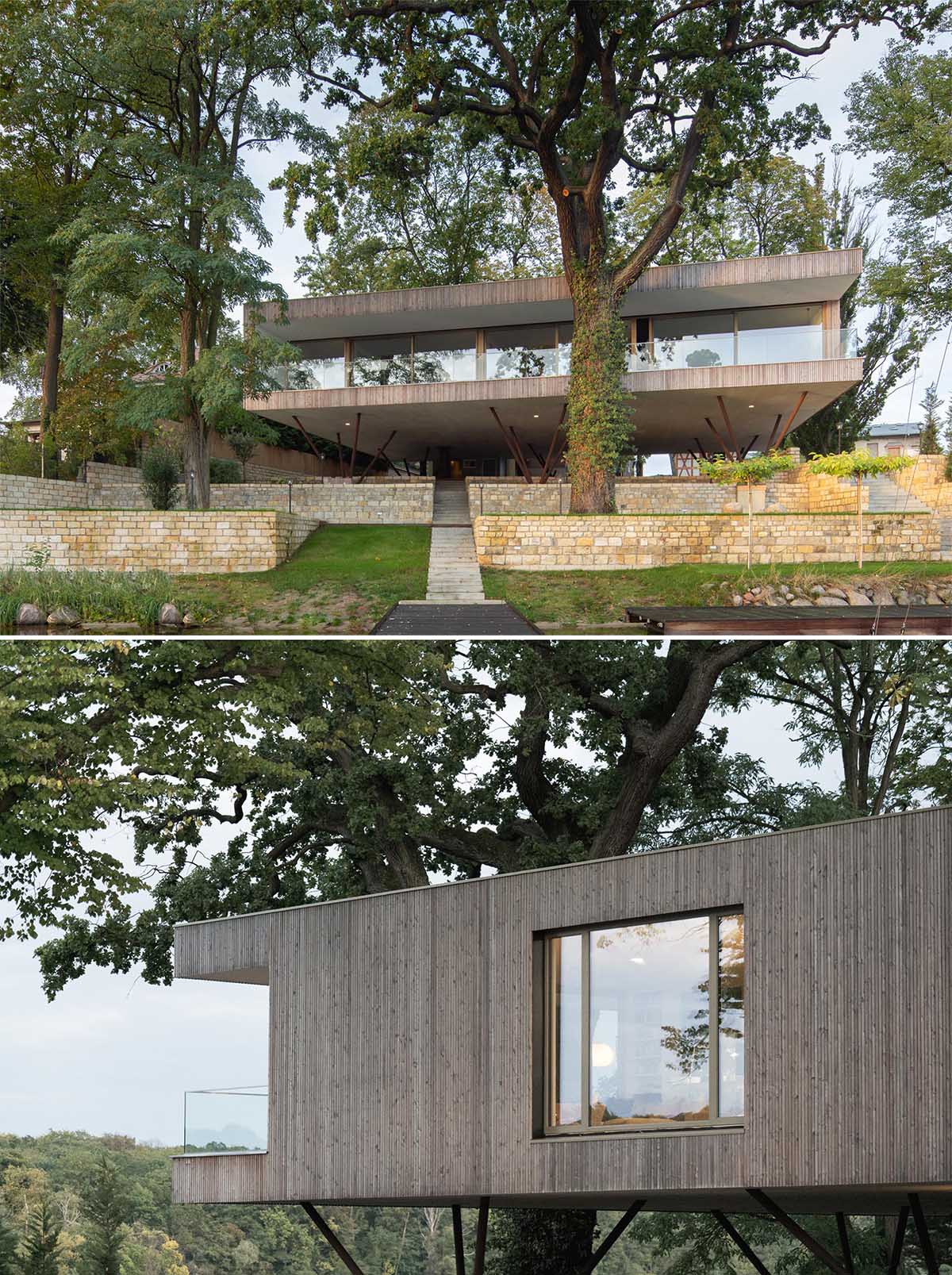 The exterior of the home is clad in vertical narrow larch slats, which complements the surrounding natural landscape.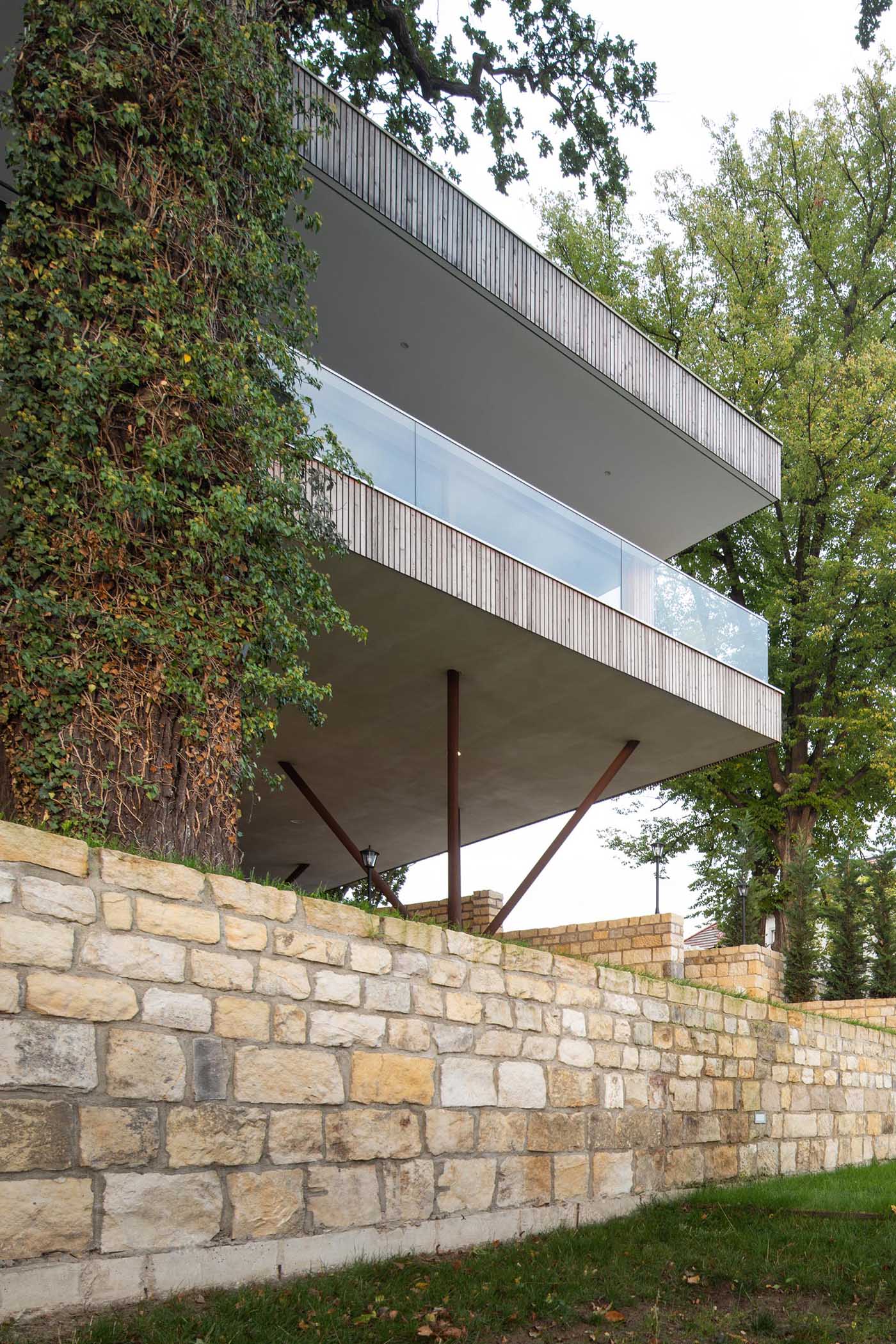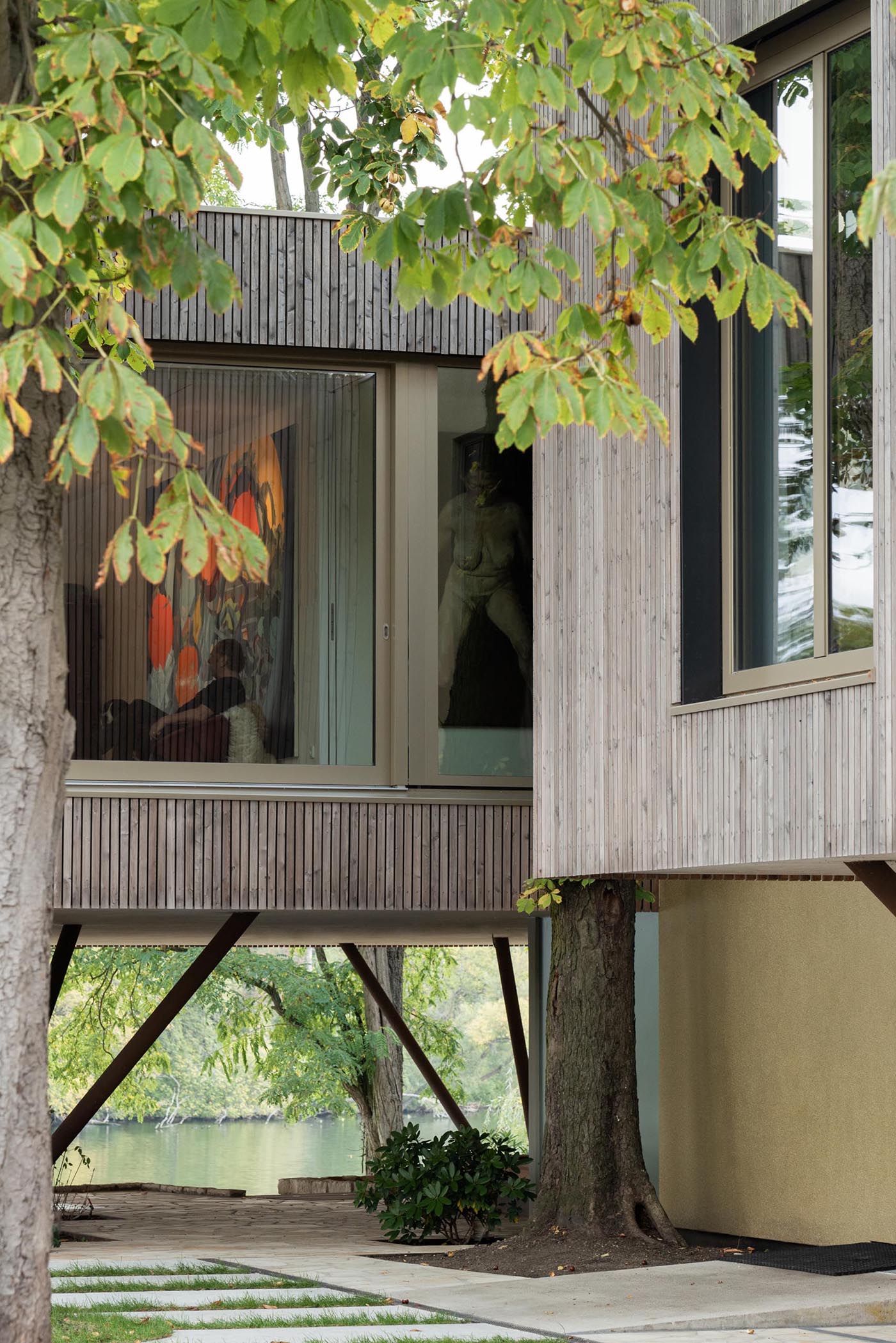 Upon arrival at the home, you can see how the raised up design allows for cars and bikes to be parked underneath.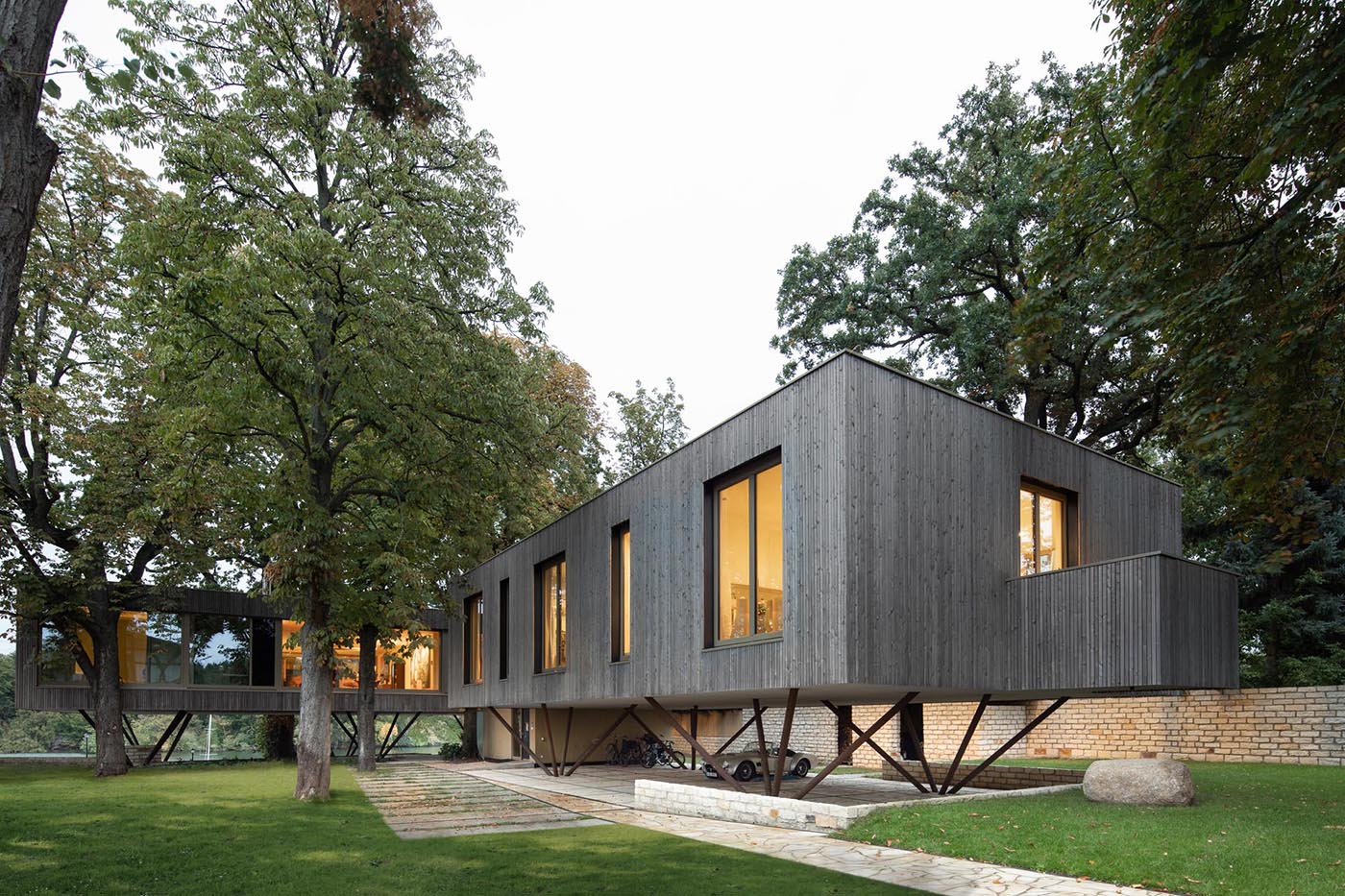 Stepping inside, we see the living room features minimal furniture, however, the artwork adds an abundance of color to the room. A large sliding wood-framed glass door opens to the balcony and allows for views of the river, and a linear fireplace keeps the room warm on a cool night.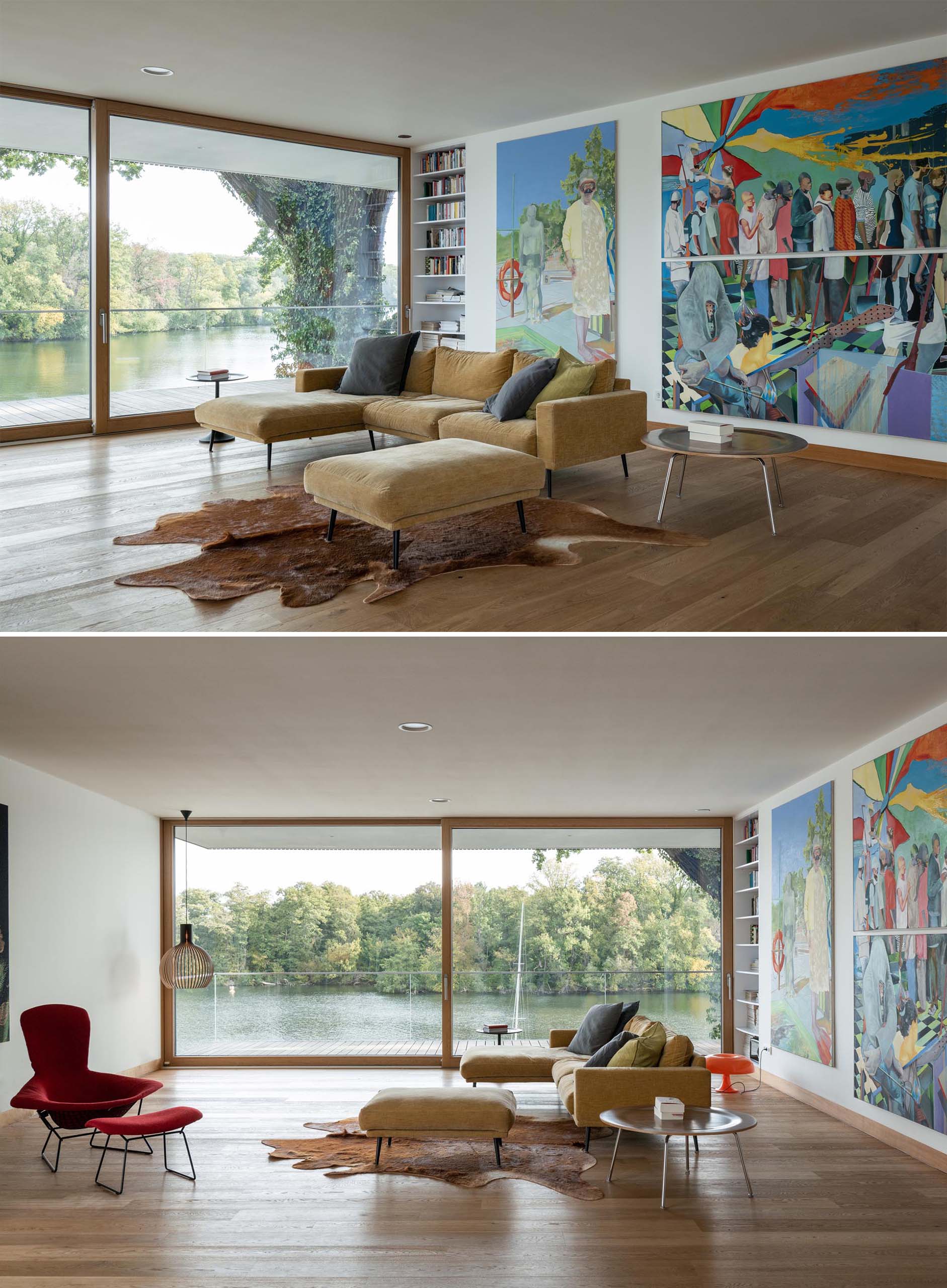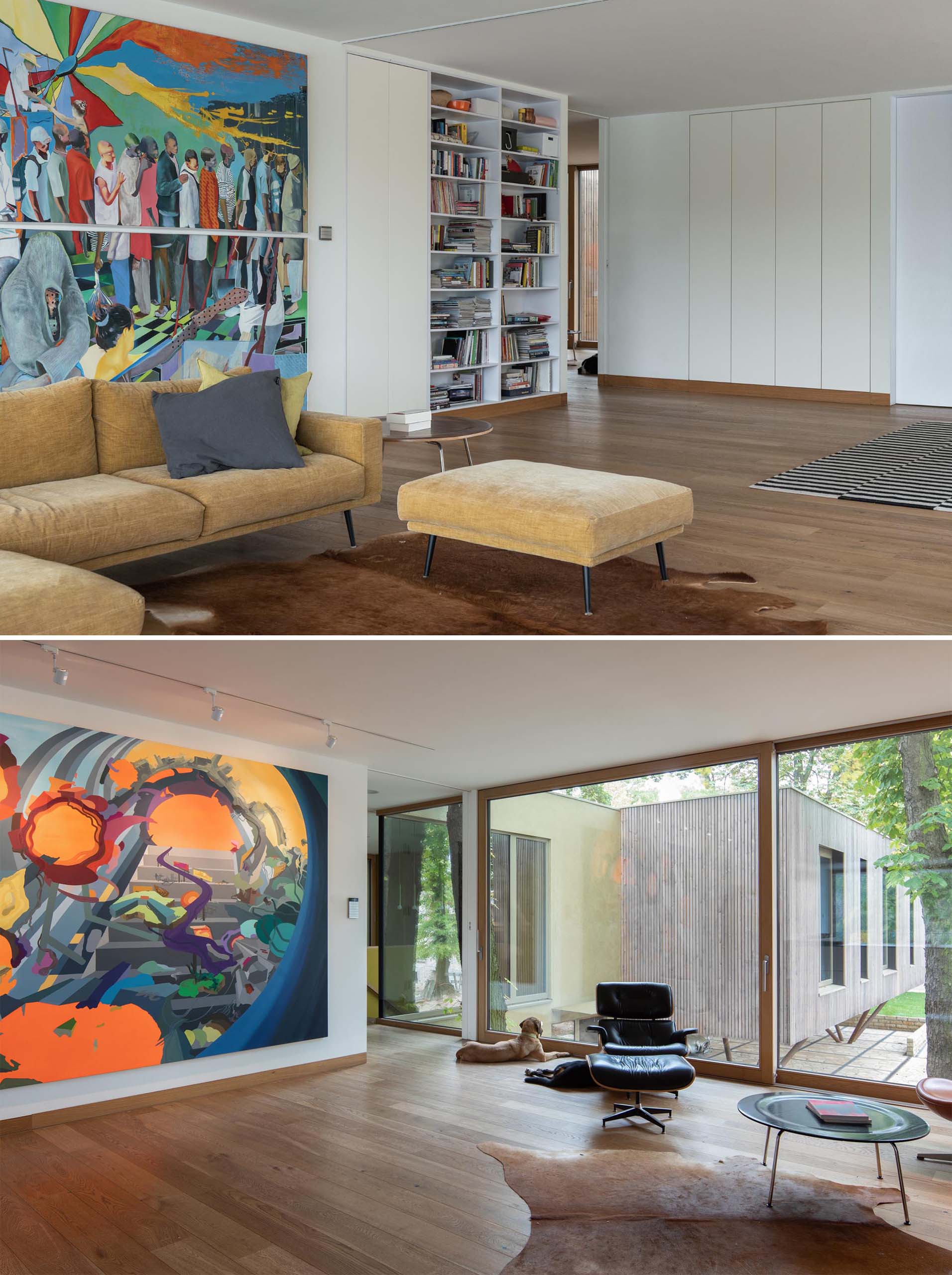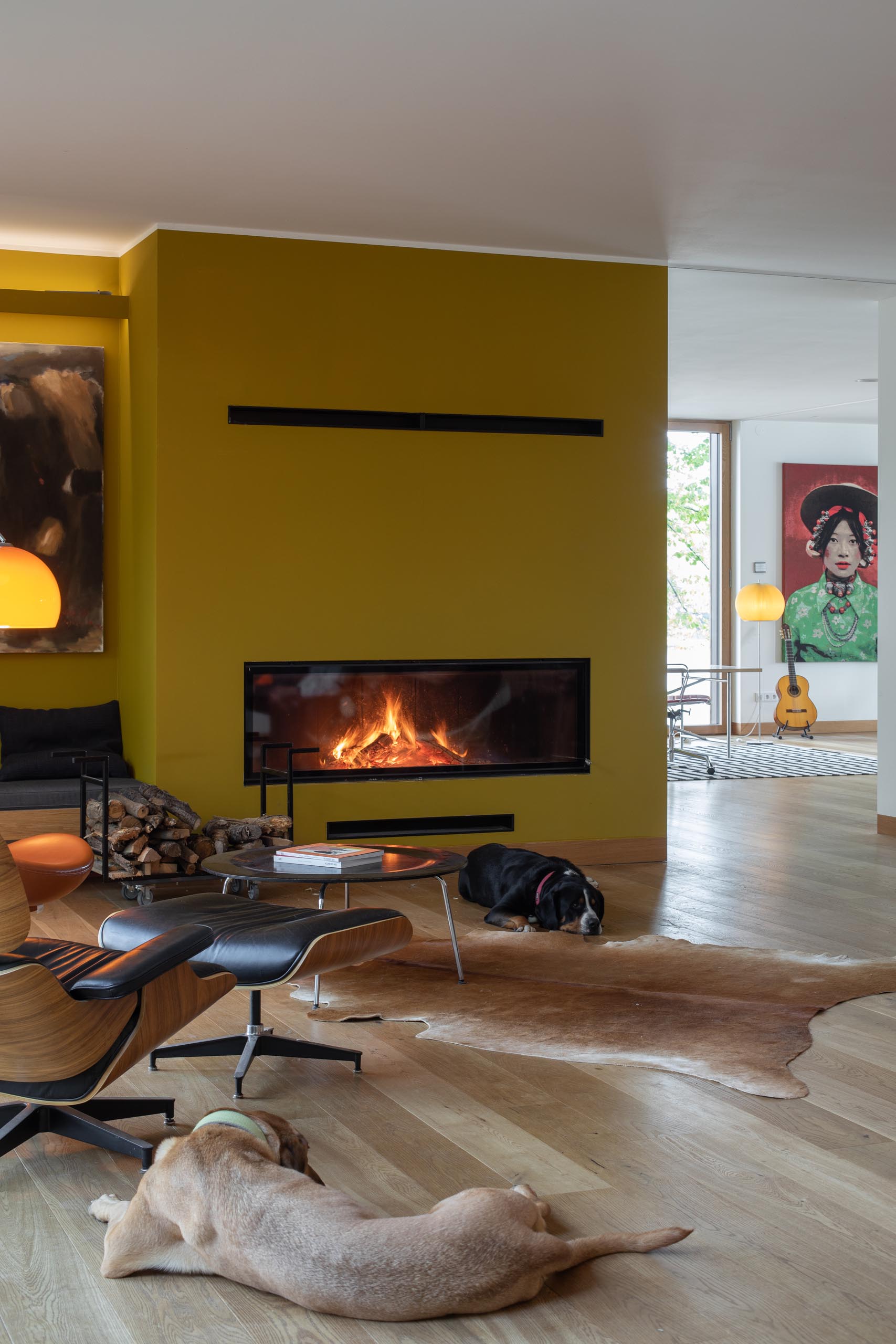 In the dining room, there's an extra-long table with a minimalist horizontal pendant light above and a wall of white cabinetry. Similar to the living room, there's another sliding glass door.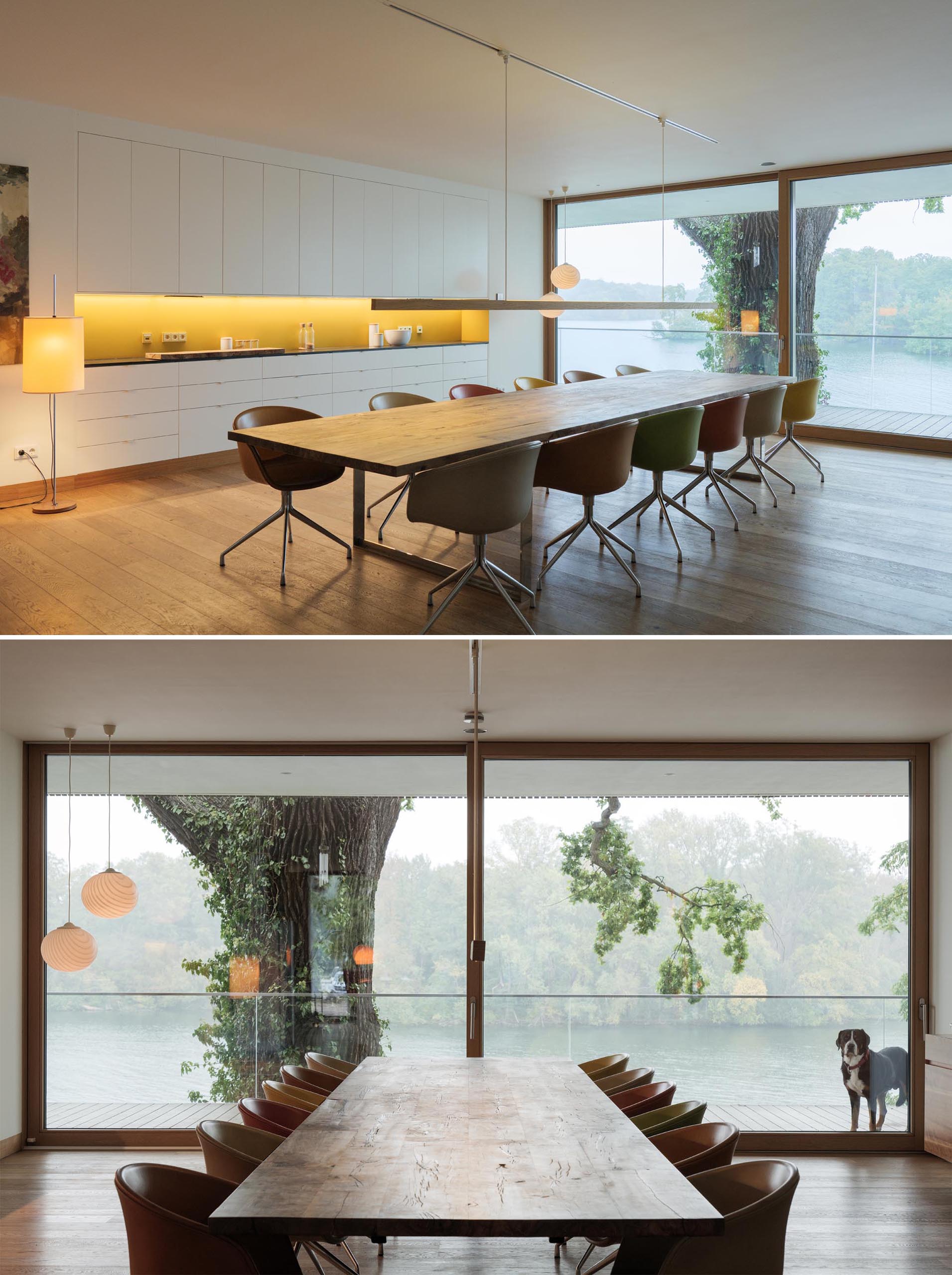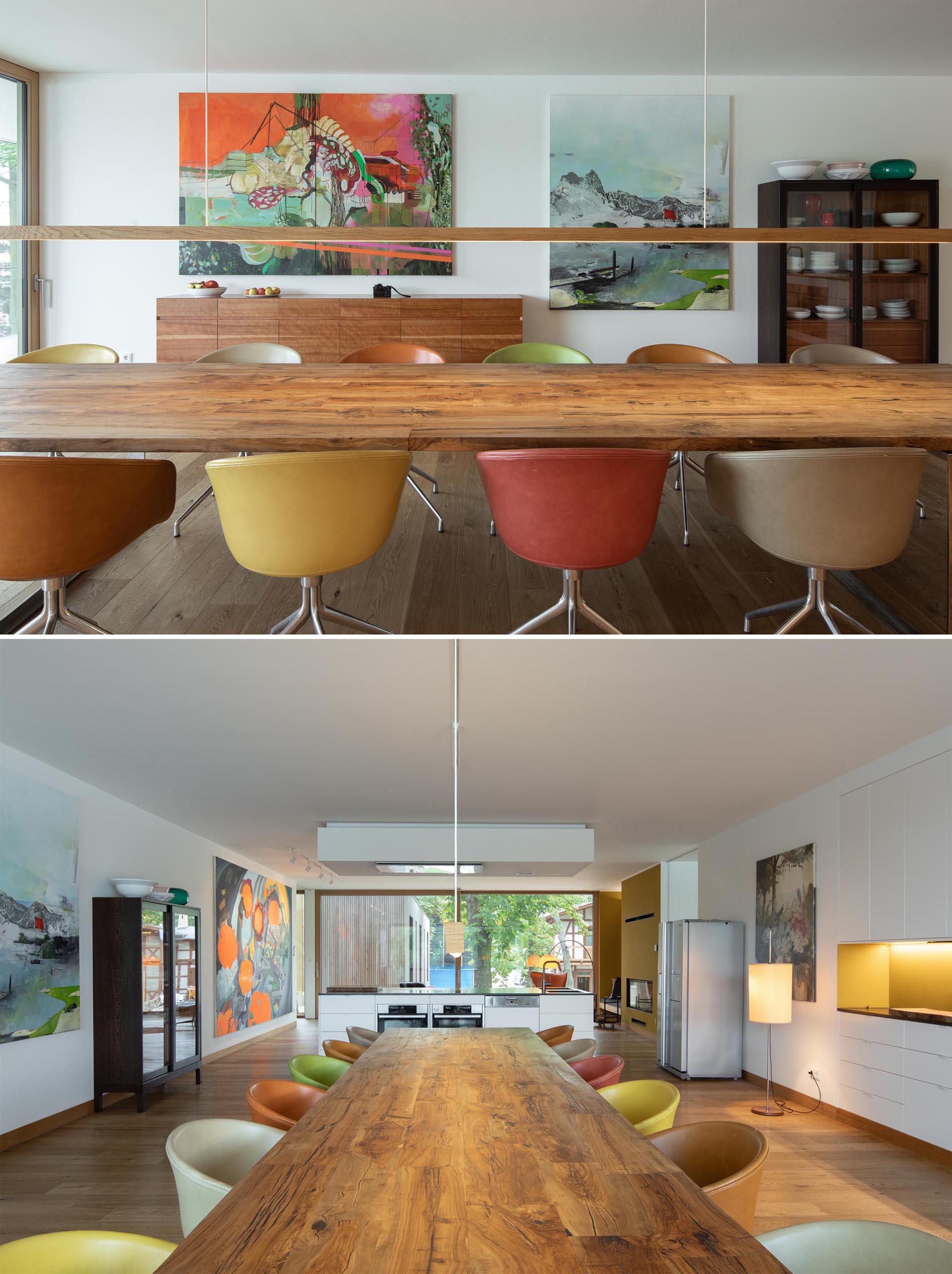 Behind the dining room is the kitchen, with a simple white island and dark countertop.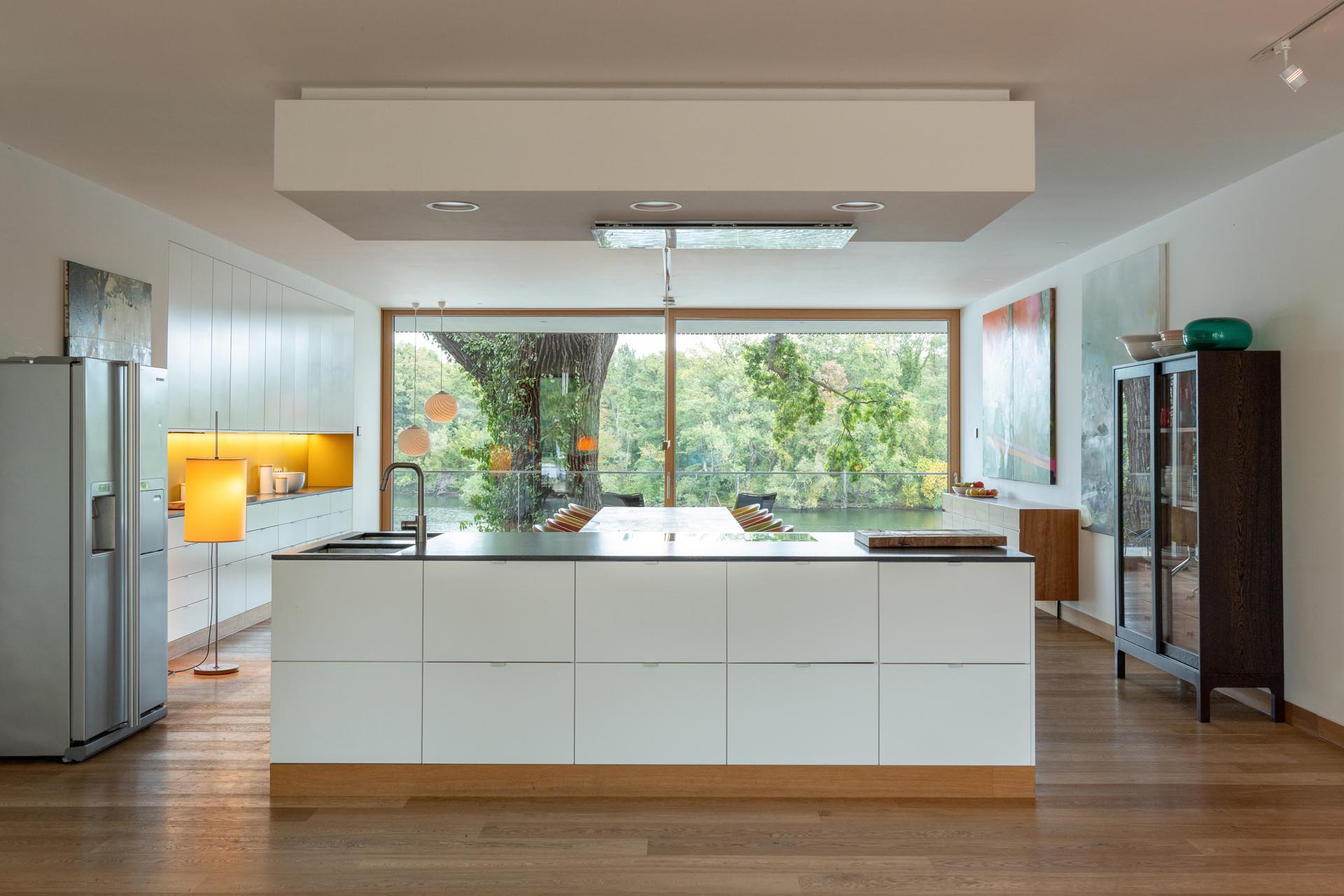 Other living spaces include a TV room that has a recessed television hidden from view behind a sliding wall.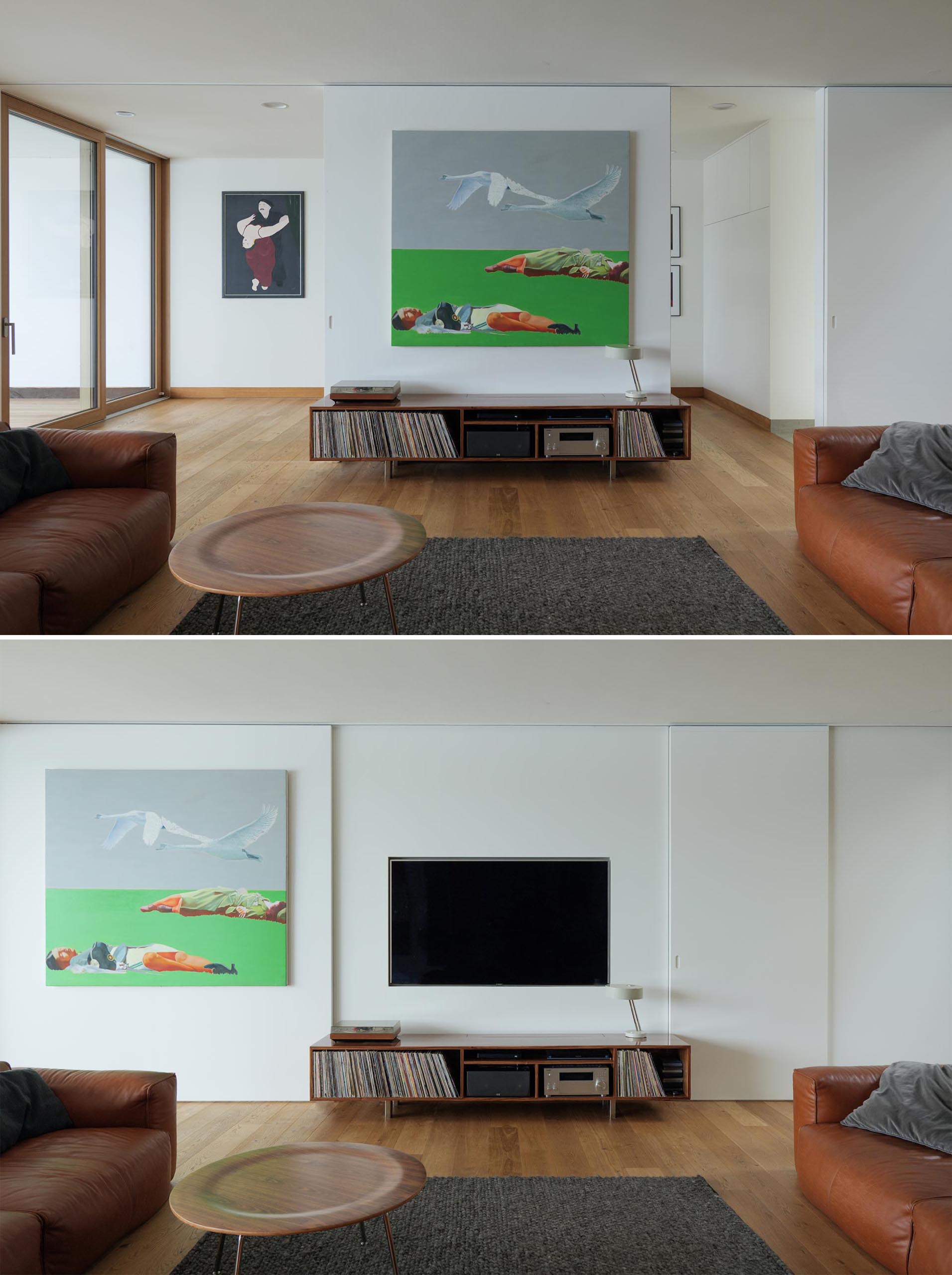 There's also a music room with white walls filled with artwork.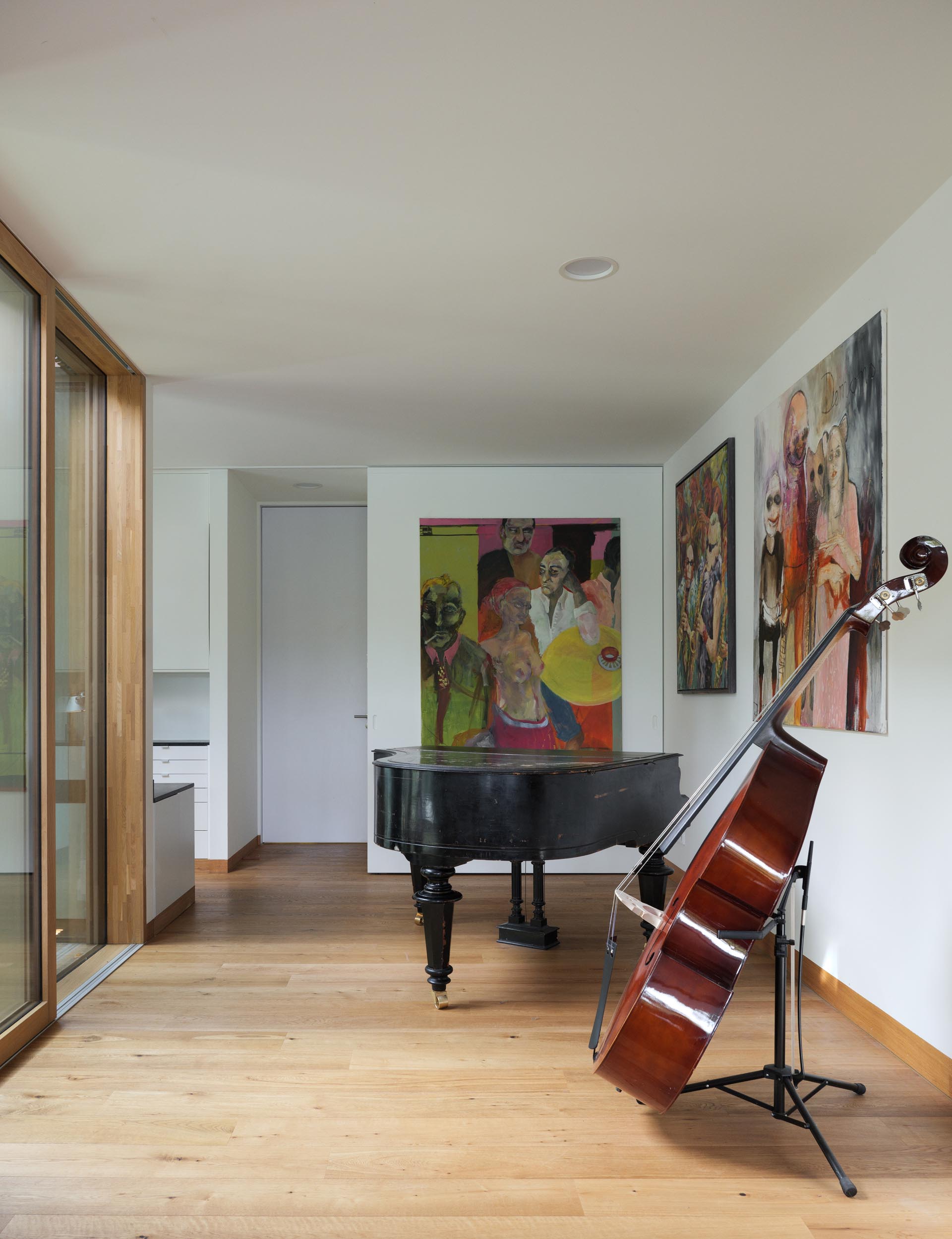 The home also includes an art studio with views of the trees.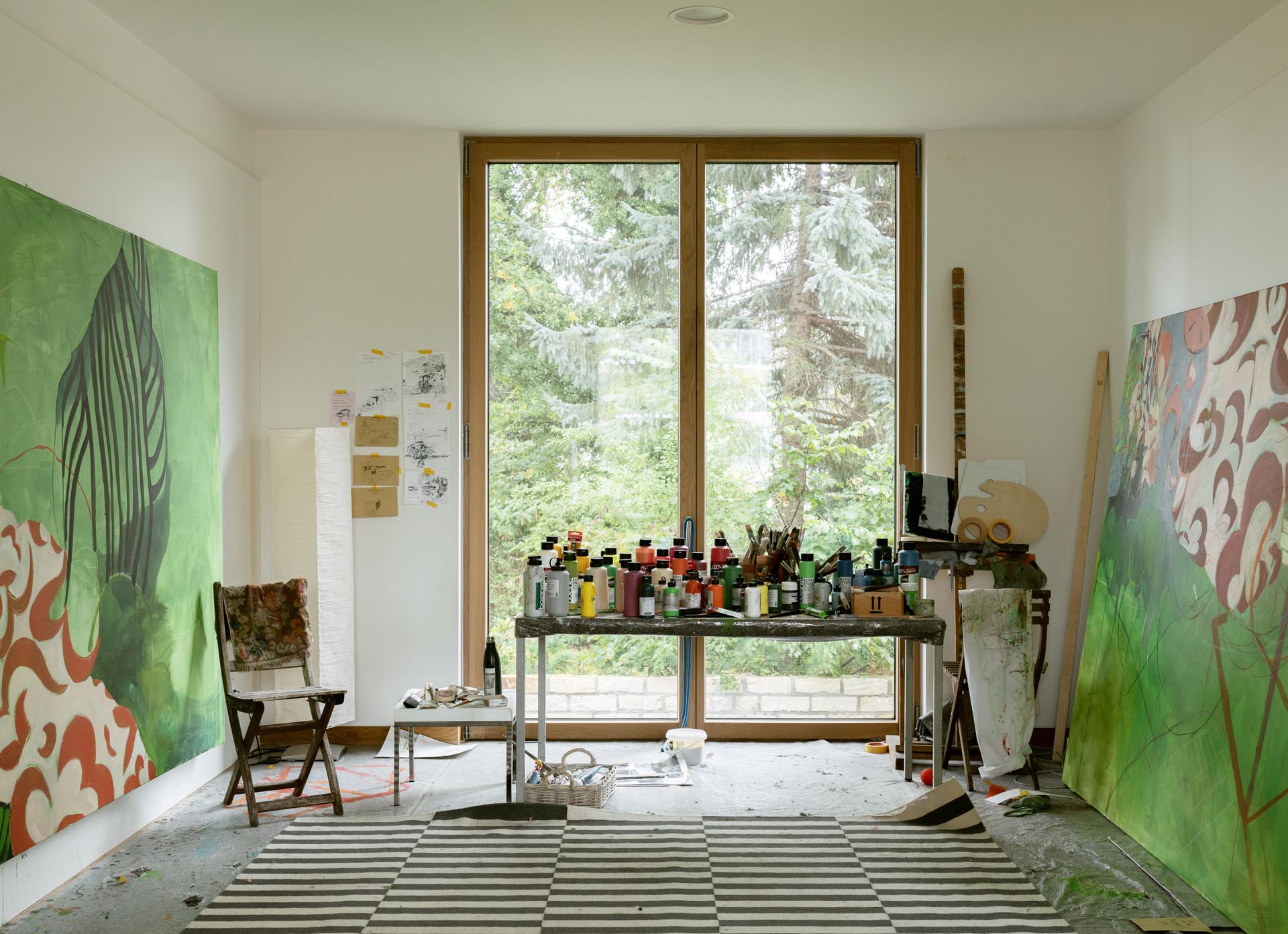 A hallway with wood floors is home to a pair of dog beds, and leads to the bedrooms and bathrooms.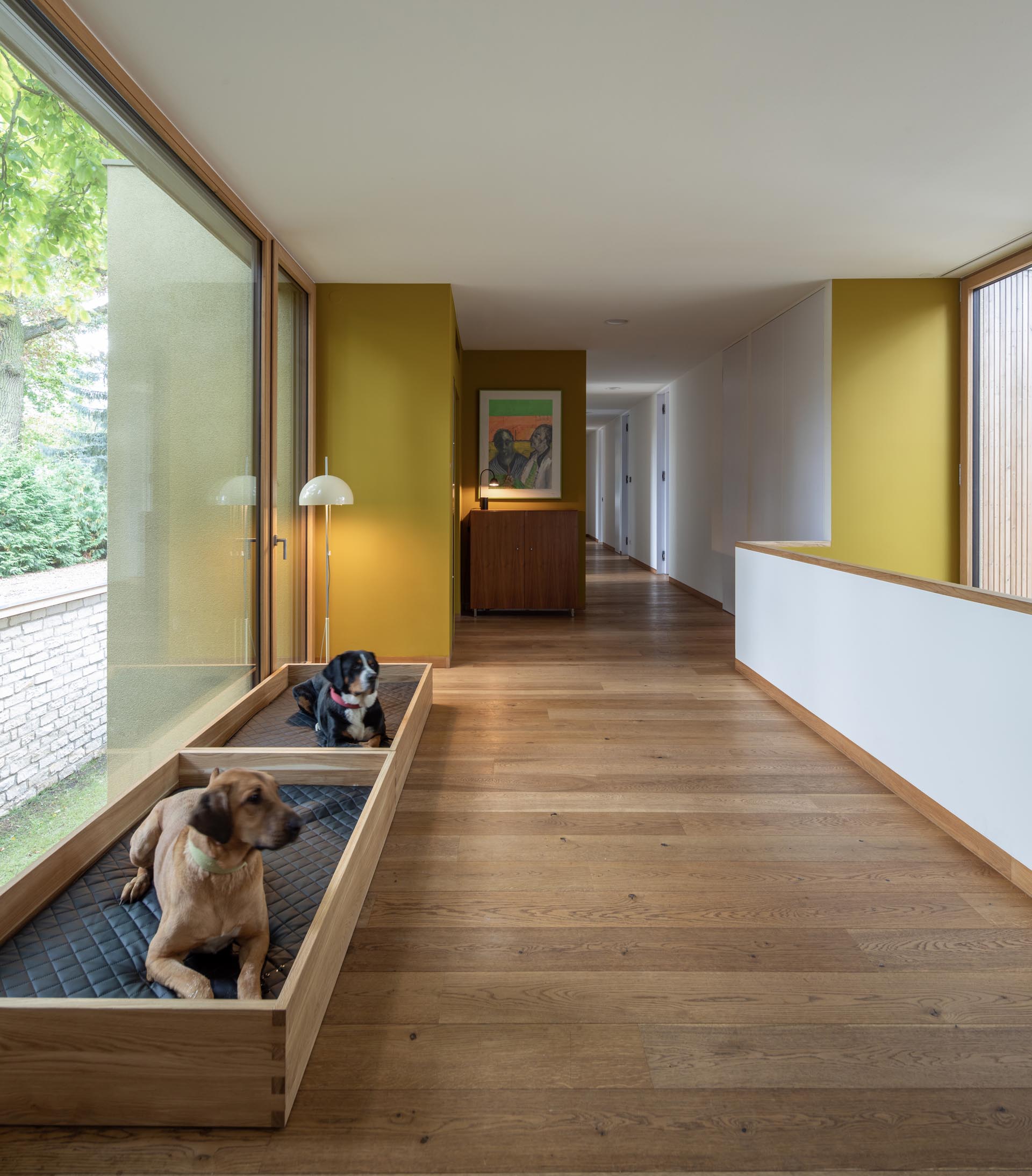 The bedrooms are simple in their design, with wood bed frames and natural light.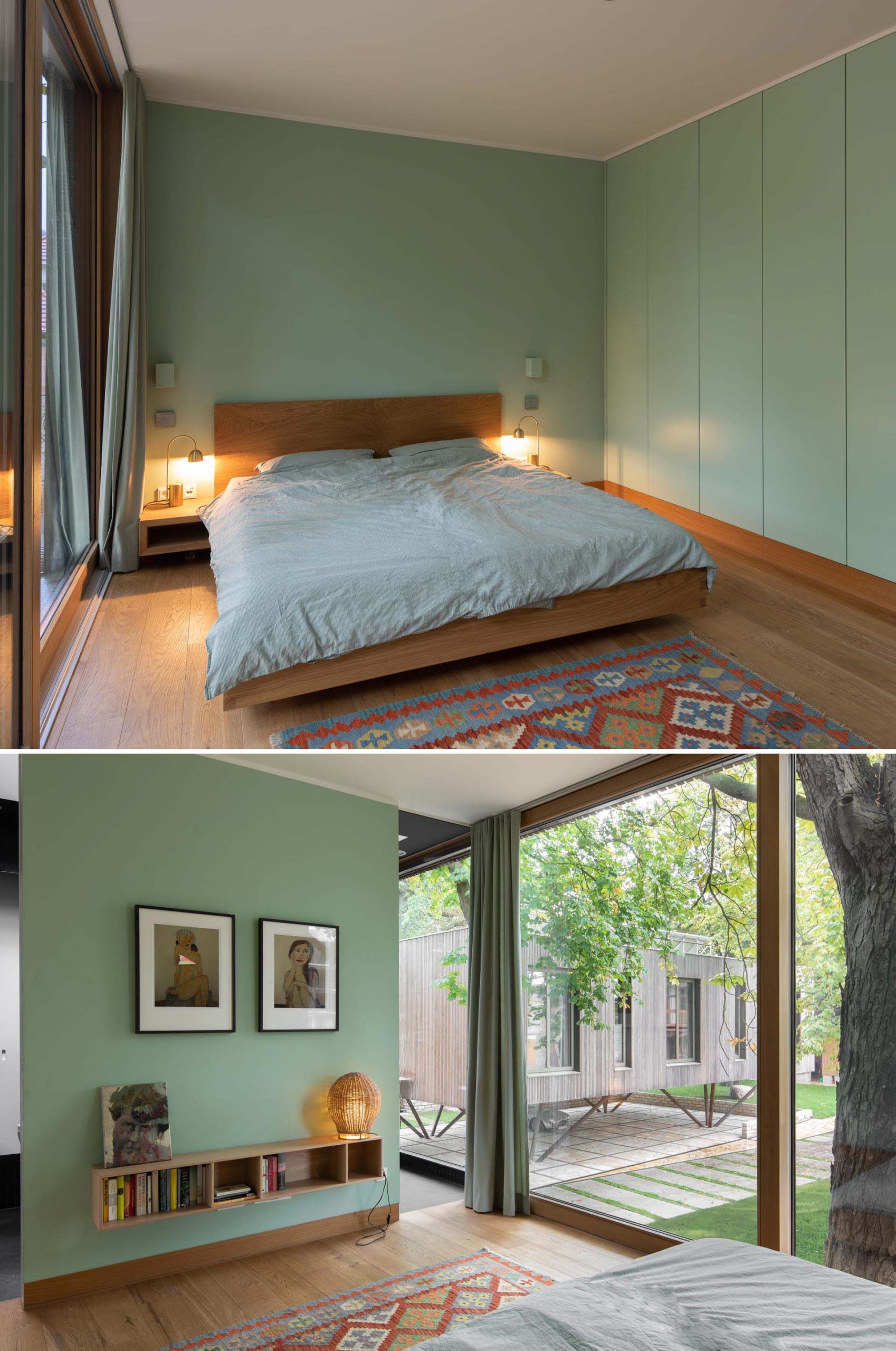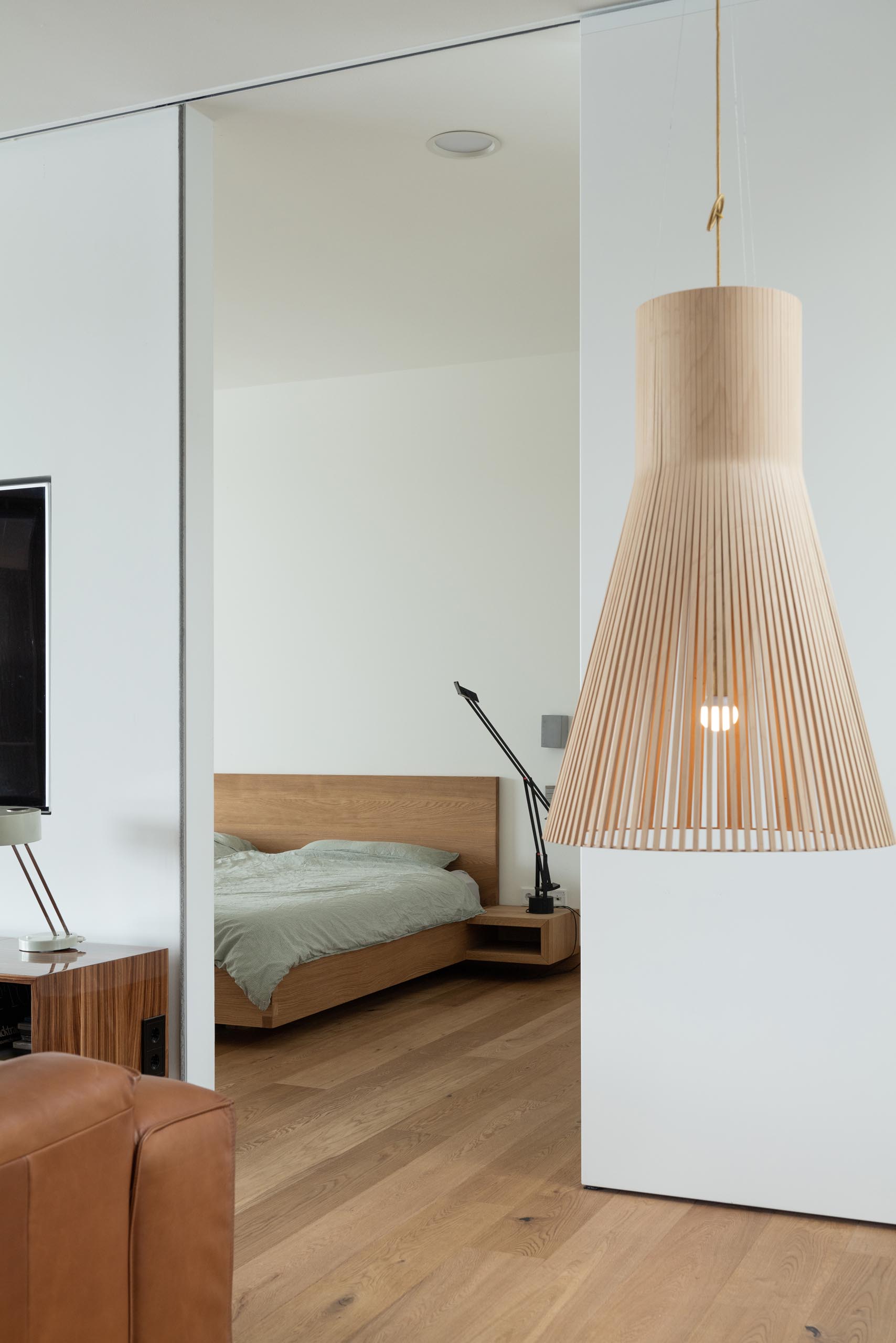 In one of the bathrooms, there's a floating white vanity and a freestanding white bathtub.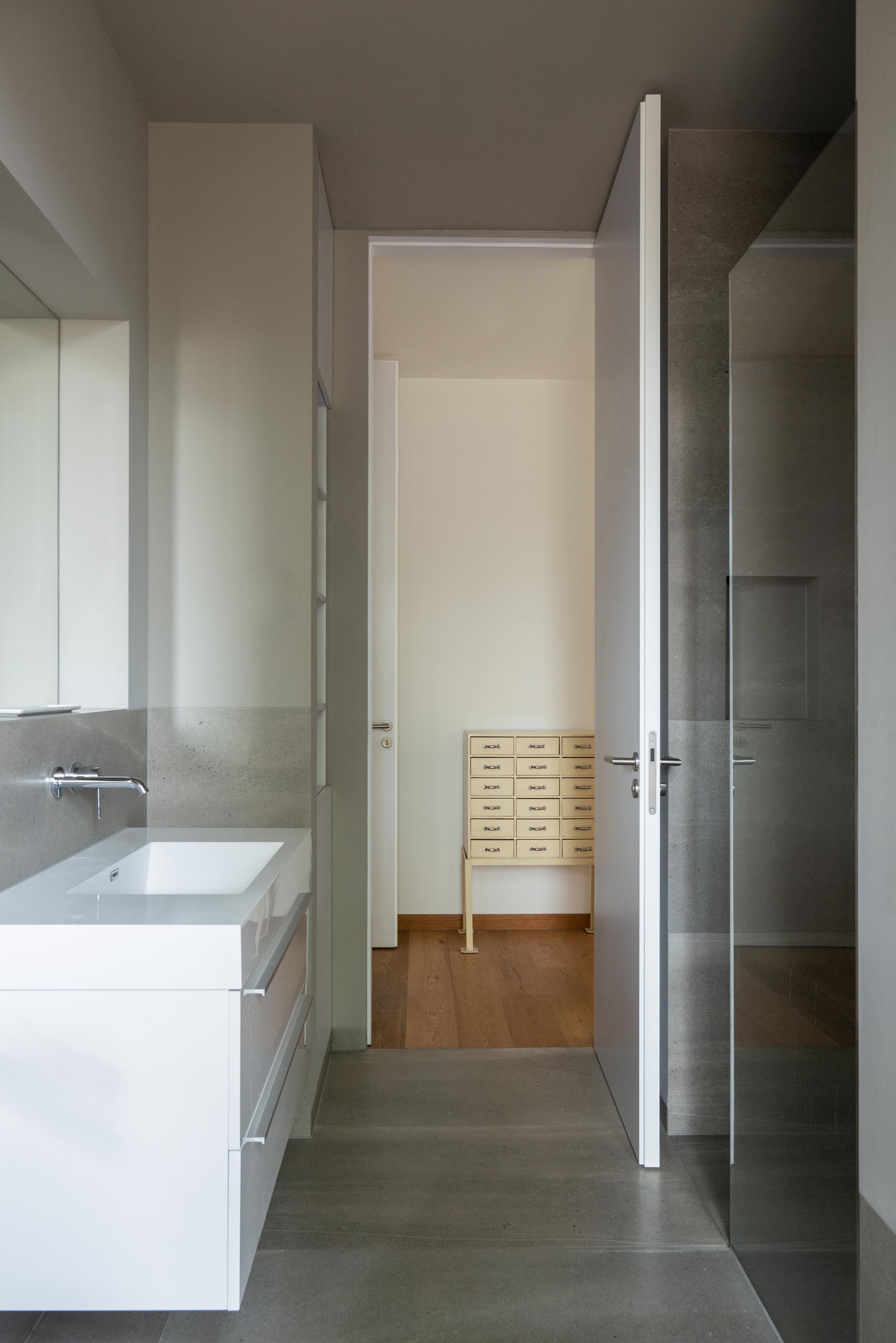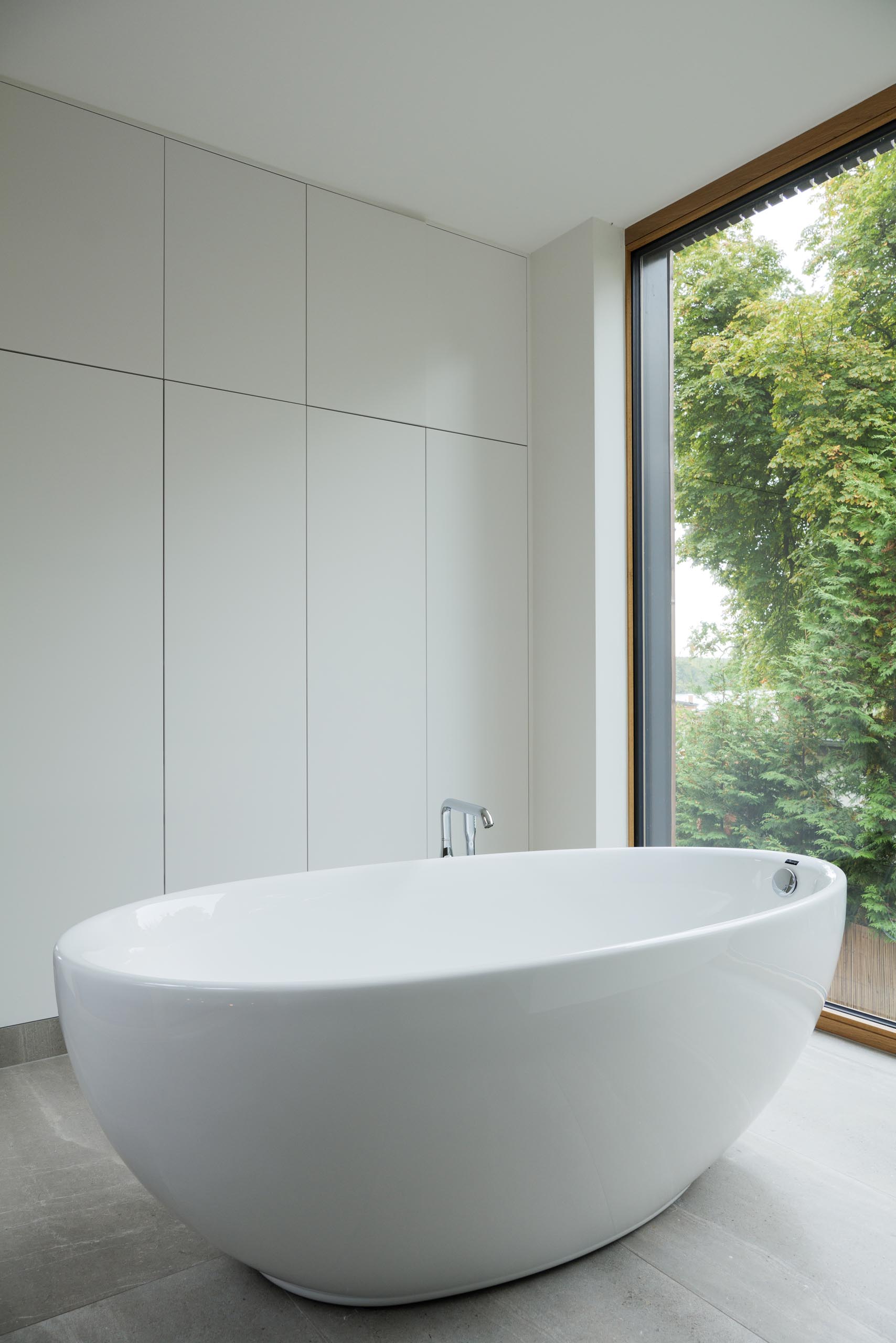 Photography by José Campos | Architect: Carlos Zwick Architekten BDA