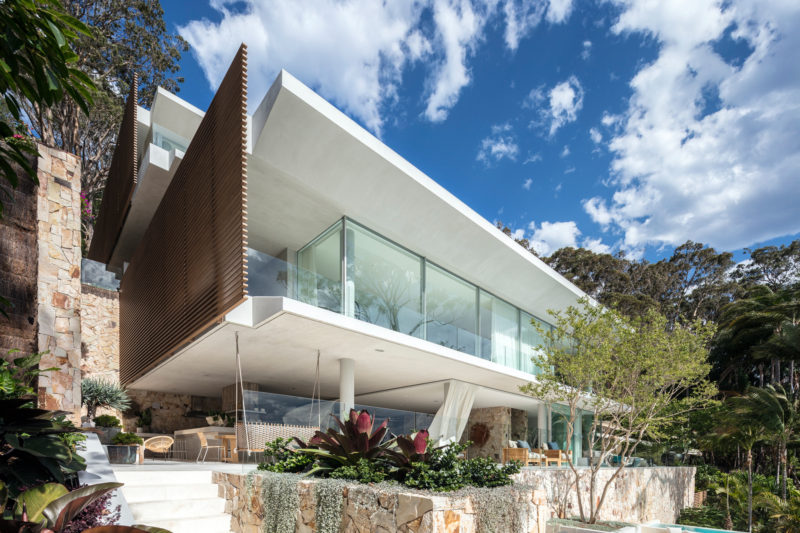 Koichi Takada Architects have designed a new house in Sydney, Australia, that sits on a steeply sloping waterfront lot, with sandstone walls and expansive water views.
The terraced, four level house progressively steps down towards the water, while a series of floating platforms are presented as a sequence of cantilevered concrete slabs that float above a recessed stacked-stone podium.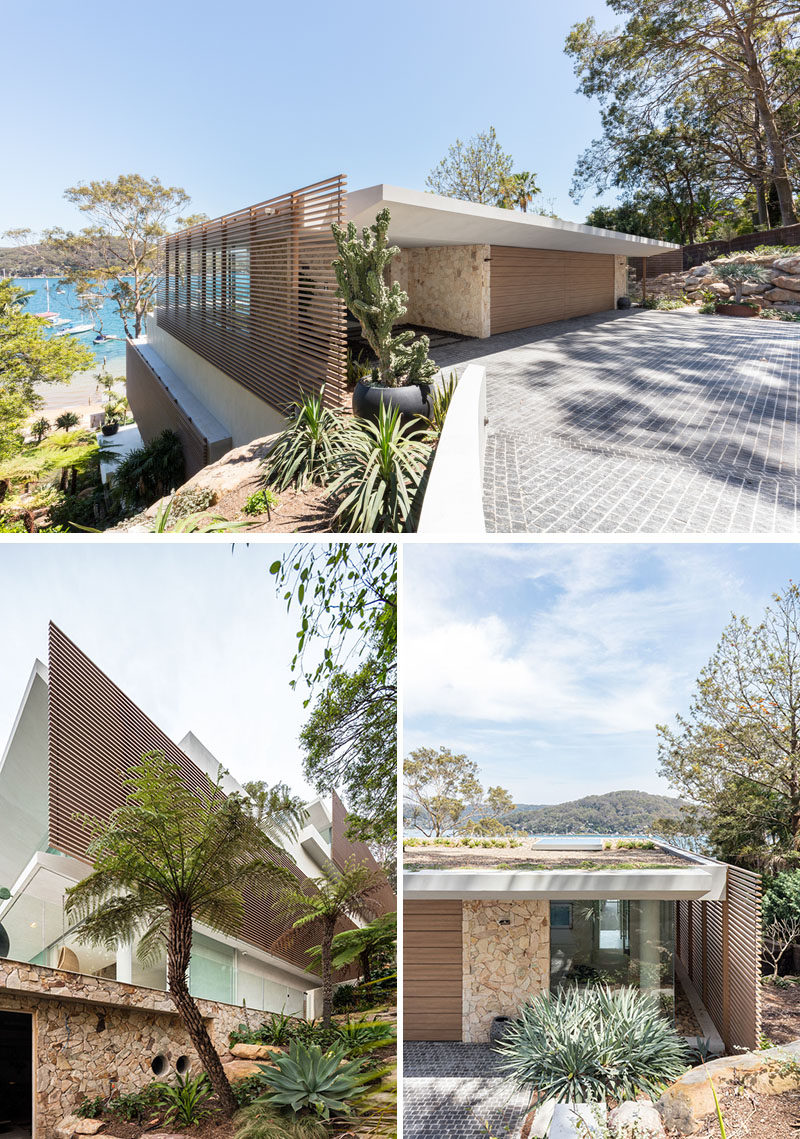 ---
Stepping inside, the water views can be appreciated instantly through the floor-to-ceiling windows. A glass door opens onto a balcony with almost invisible glass railings.
---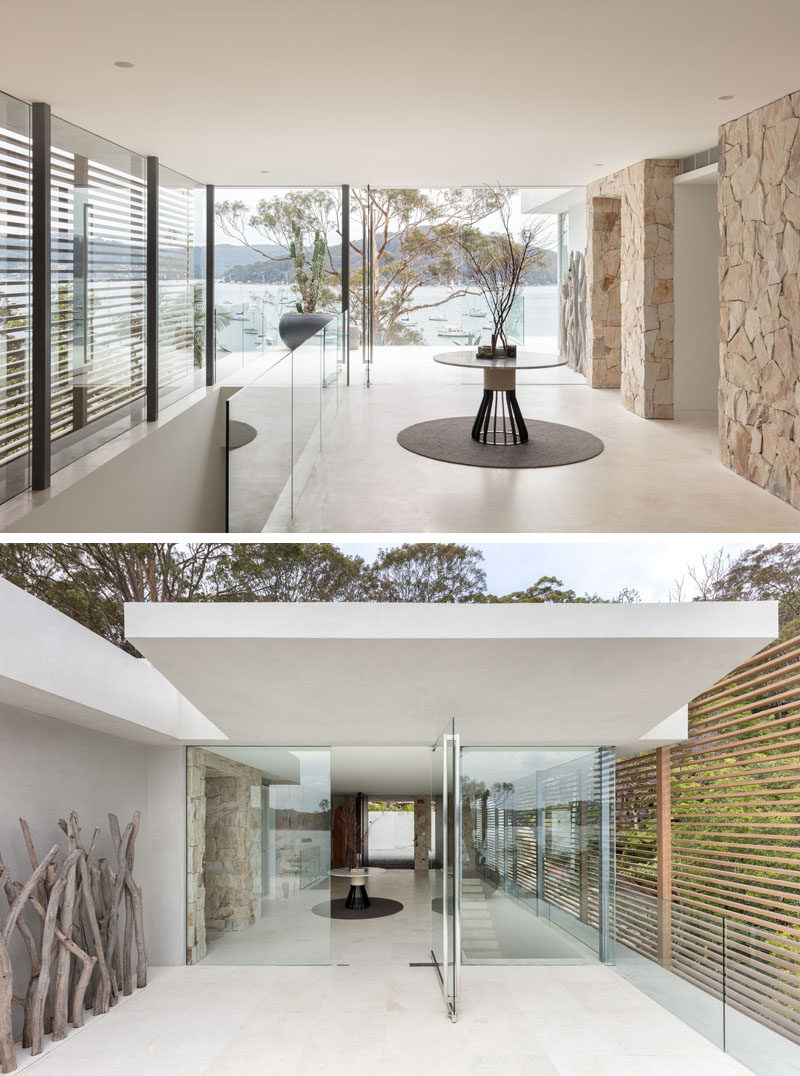 ---
Throughout the house, sandstone-coloured stack stone has been used to create feature walls, while 'invisible' floor to ceiling Vitrocsa glass allows for uninterrupted views.
---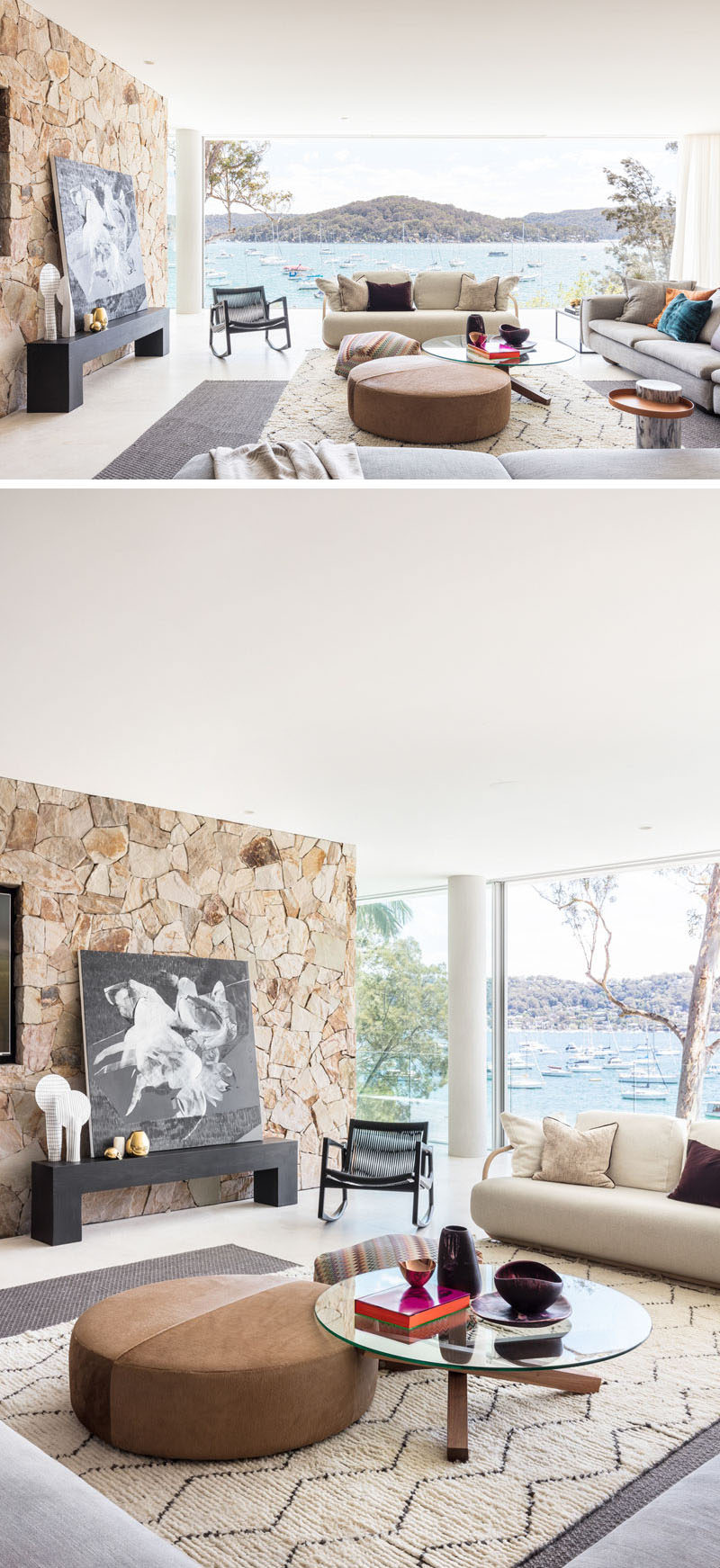 ---
The living room, dining room and kitchen all share the same space, with the dining table is anchored in the open plan by a large rug and single pendant light.
---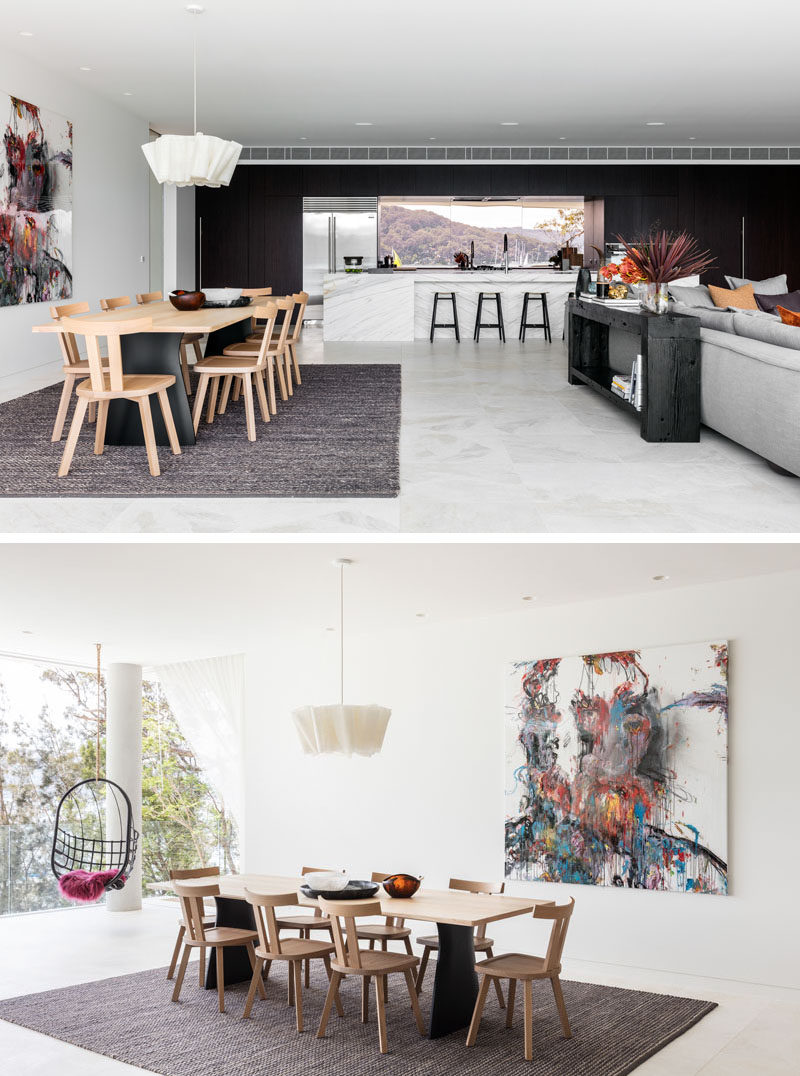 ---
The home also has a more formal dining room, with a high ceiling and a long 14-person dark wood dining table.
---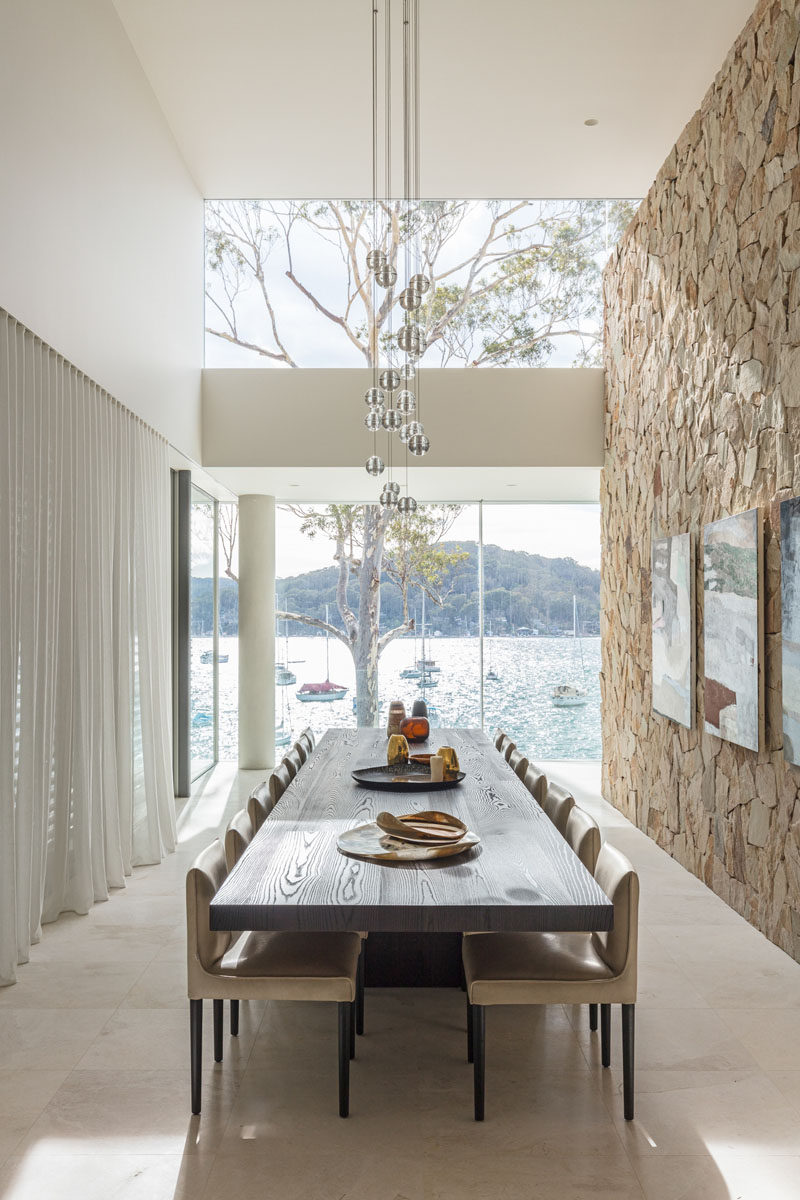 ---
On the lower floor of the house, there's a more relaxed vibe, with a casual living room, dining area, and bar.
---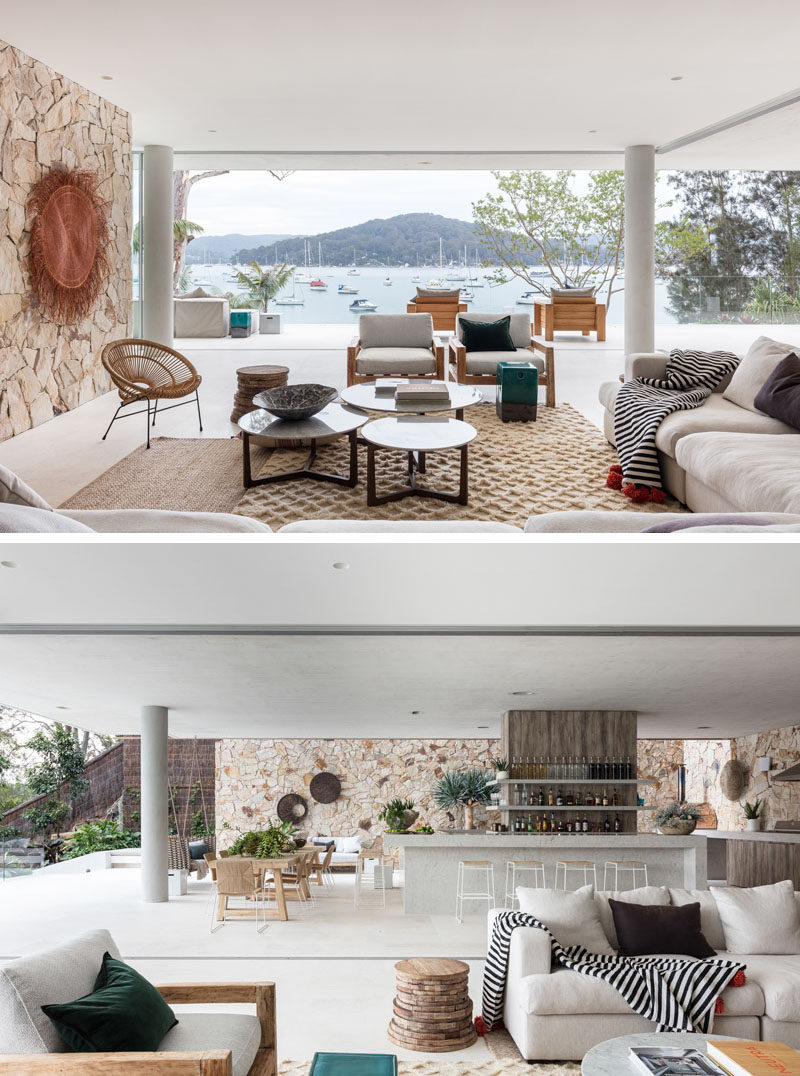 ---
On the other side of the bar is an outdoor lounge area with a ceiling-mounted swing and another large sandstone accent wall.
---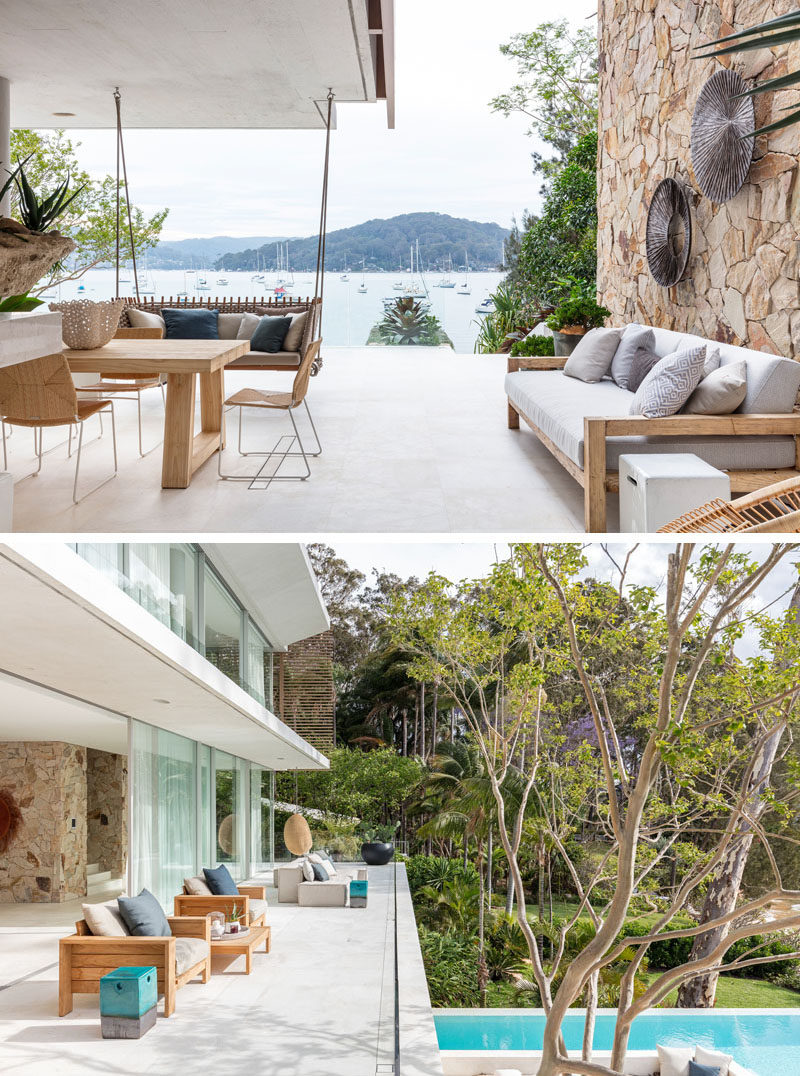 ---
Steps from the outdoor living room lead down to the pool area, and from the angle below, you can see that the house has large wood slat screens for added privacy.
---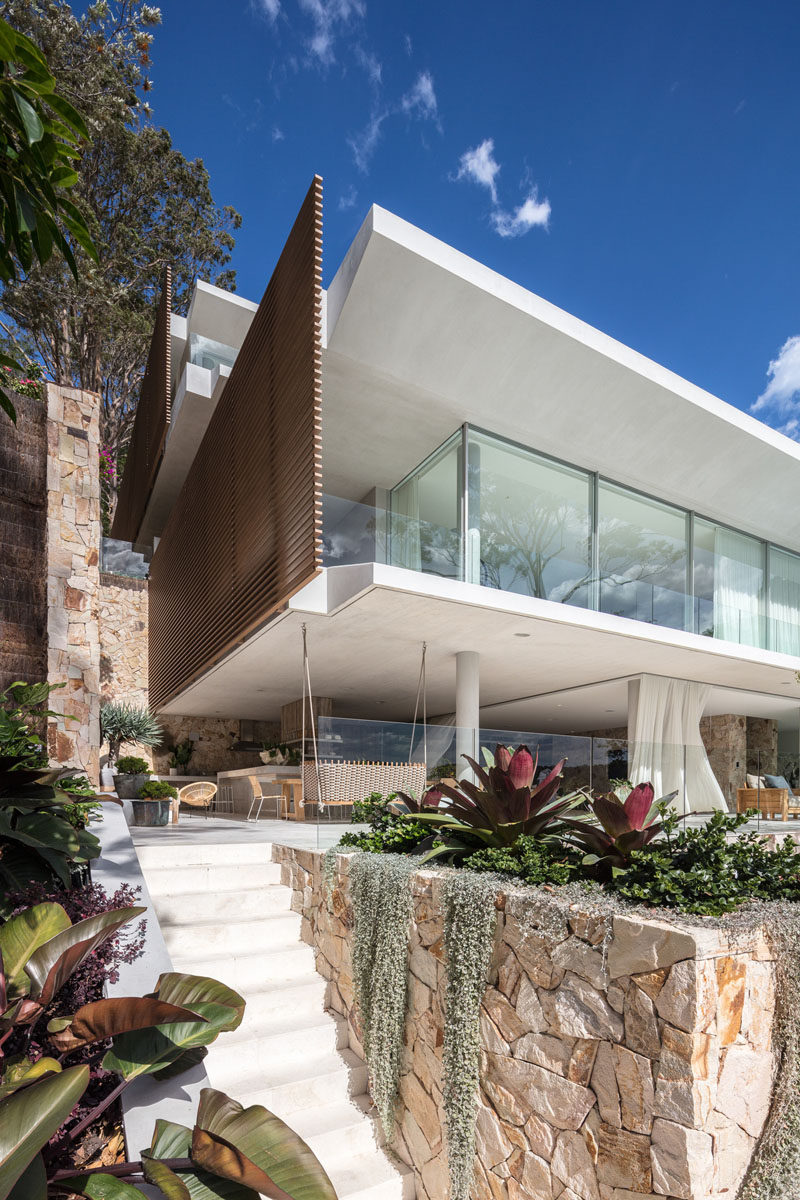 ---
The long resort style infinity pool almost runs the entire width of the house, while an adjacent sunken lounge and fire-pit create a place for relaxing.
---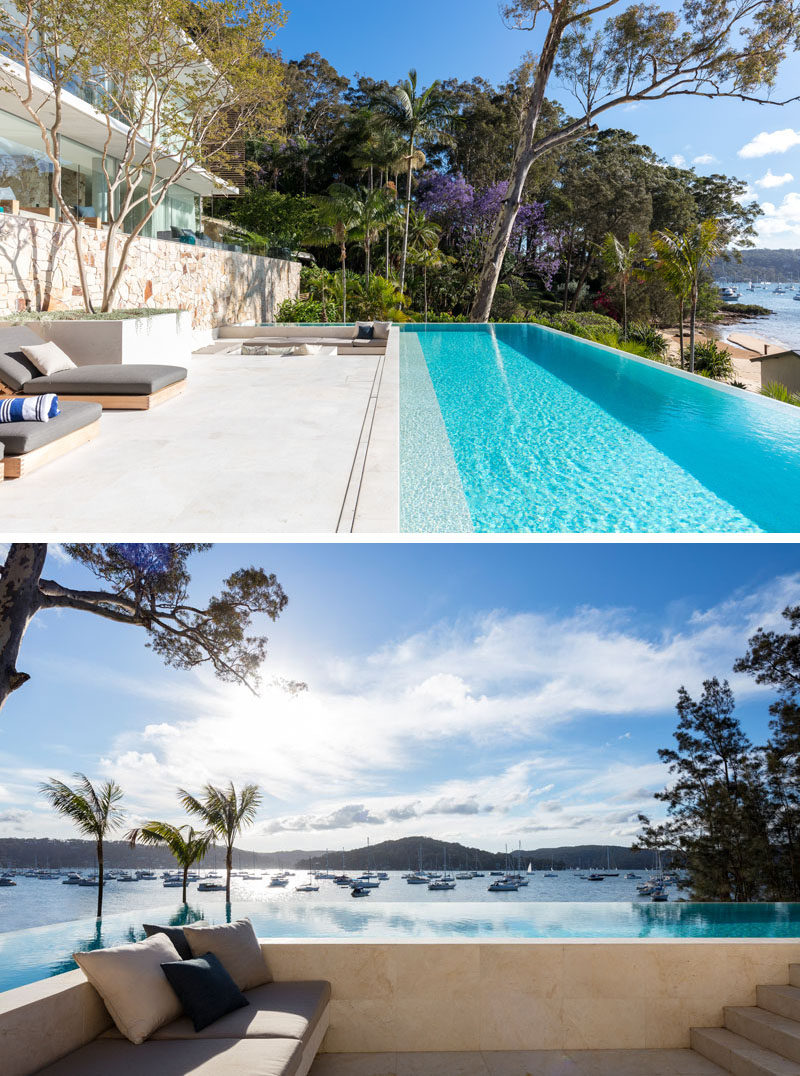 ---
From the pool, you can look back at the house and easily see the cantilevered concrete slabs featured in the design of the house.
---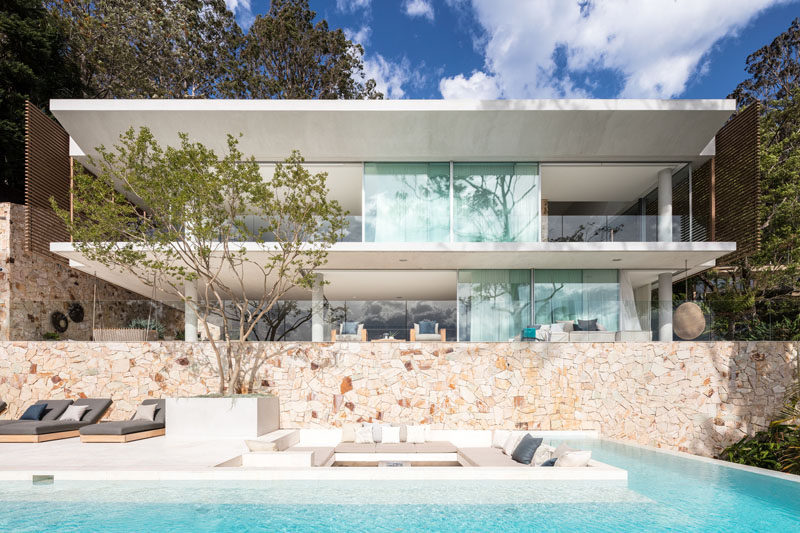 ---
Back inside, and the master bedroom opens up to a private balcony decorated with a hanging chair and a large round black planter.
---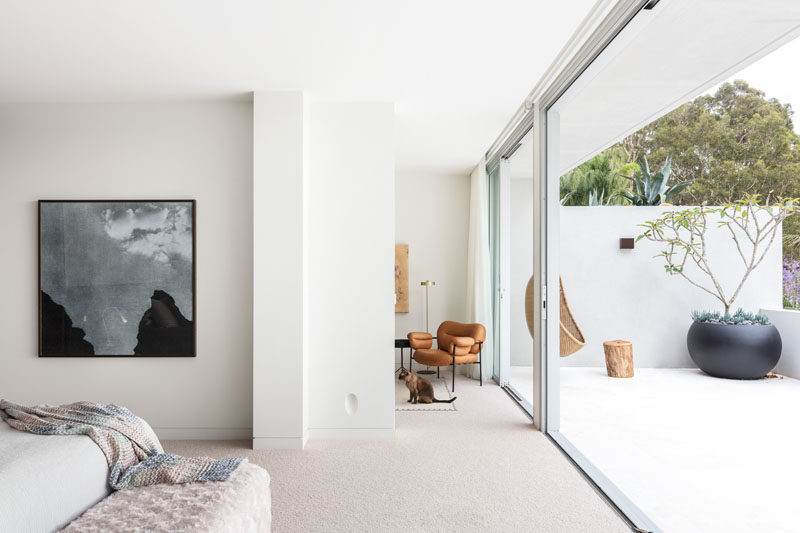 ---
In the master bathroom, there's a sliding glass door that opens to reveal an outdoor shower.
---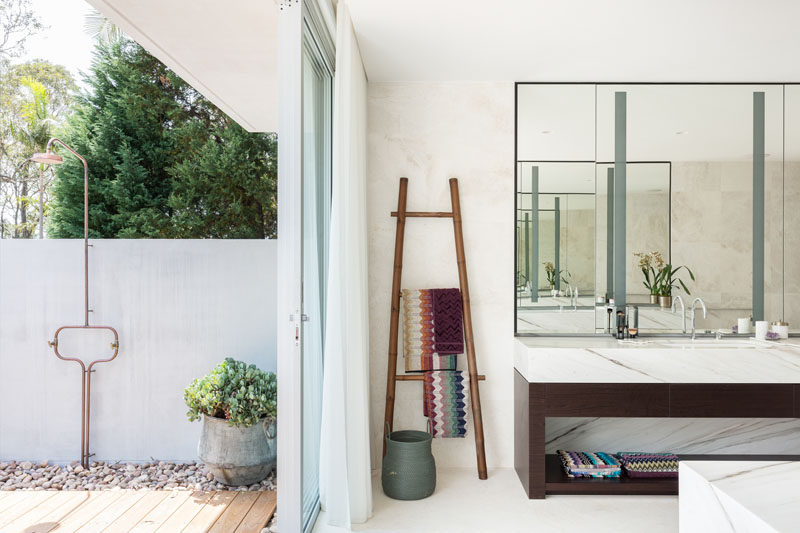 Photography by Tom Ferguson Photography | Architecture and Interior Design: Koichi Takada Architects | Stylist: Sarah Jayne Studios | Developer: JGroup Projects & Development
---