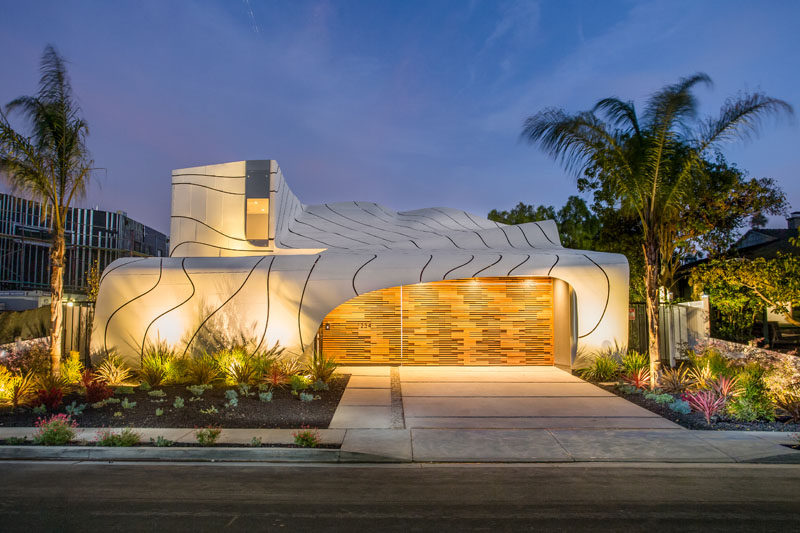 Designer, builder and artist Mario Romano, has completed 'The Wave House', a home in Venice, California, that features a cascading white aluminum skin.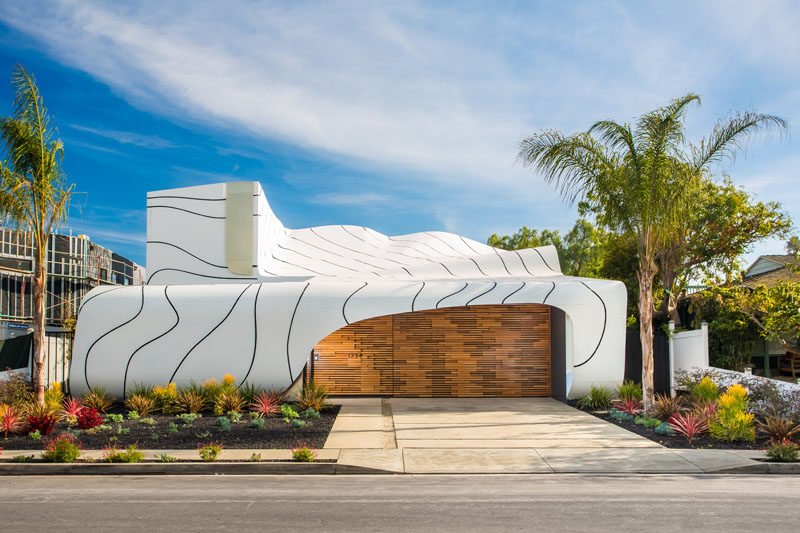 ---
Artistic touches can be found throughout the home, like the design of the pivoting wooden front door.
---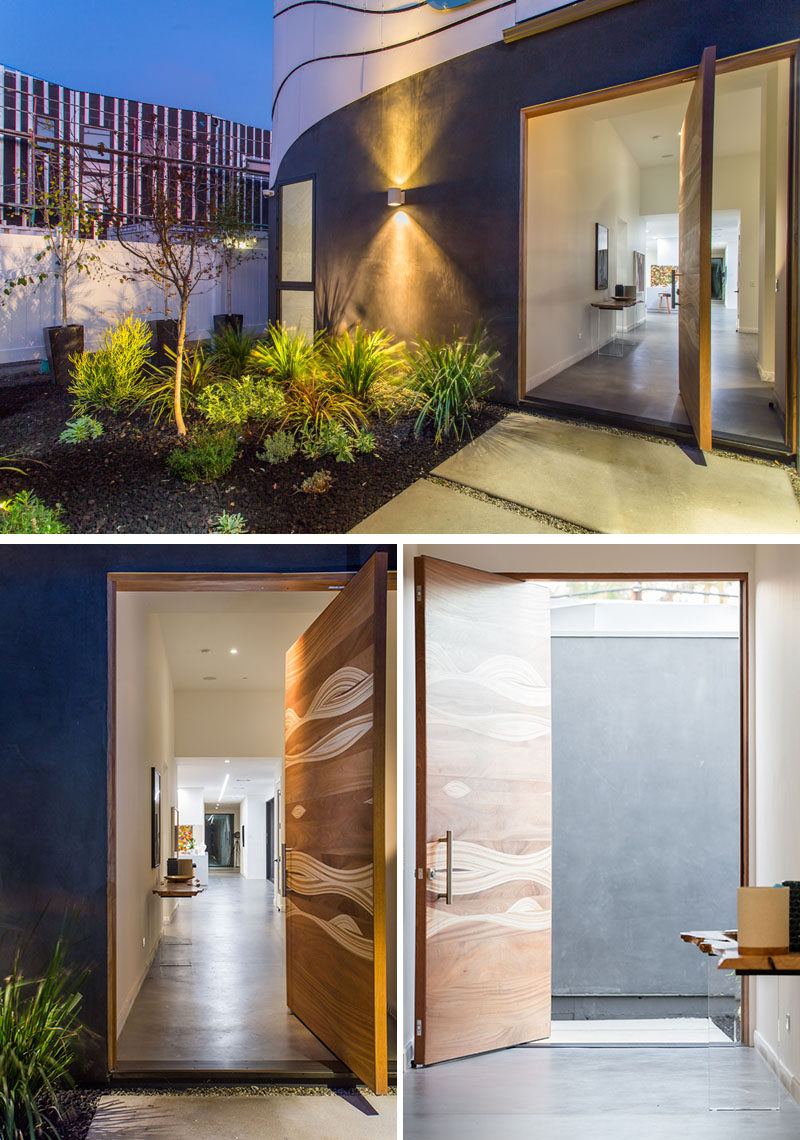 ---
The house partially wraps around the swimming pool and many of the interior spaces open up to the outdoors.
---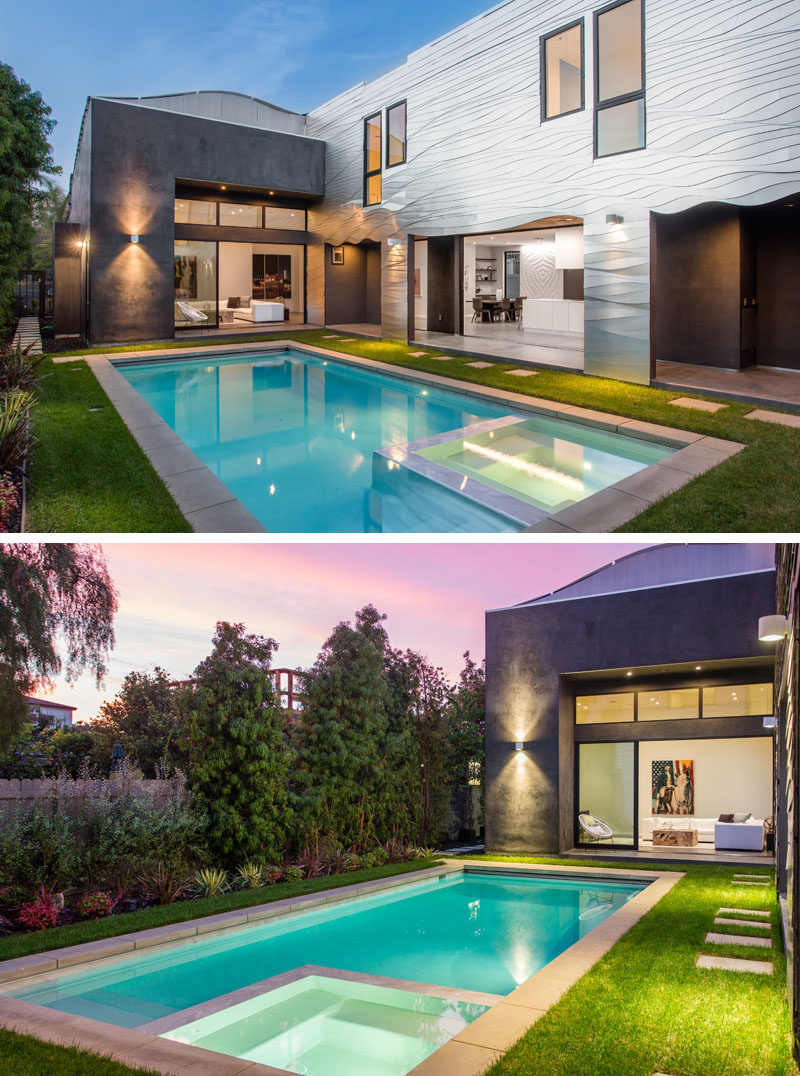 ---
At one end of the pool, surrounded by landscaping, is an outdoor living room.
---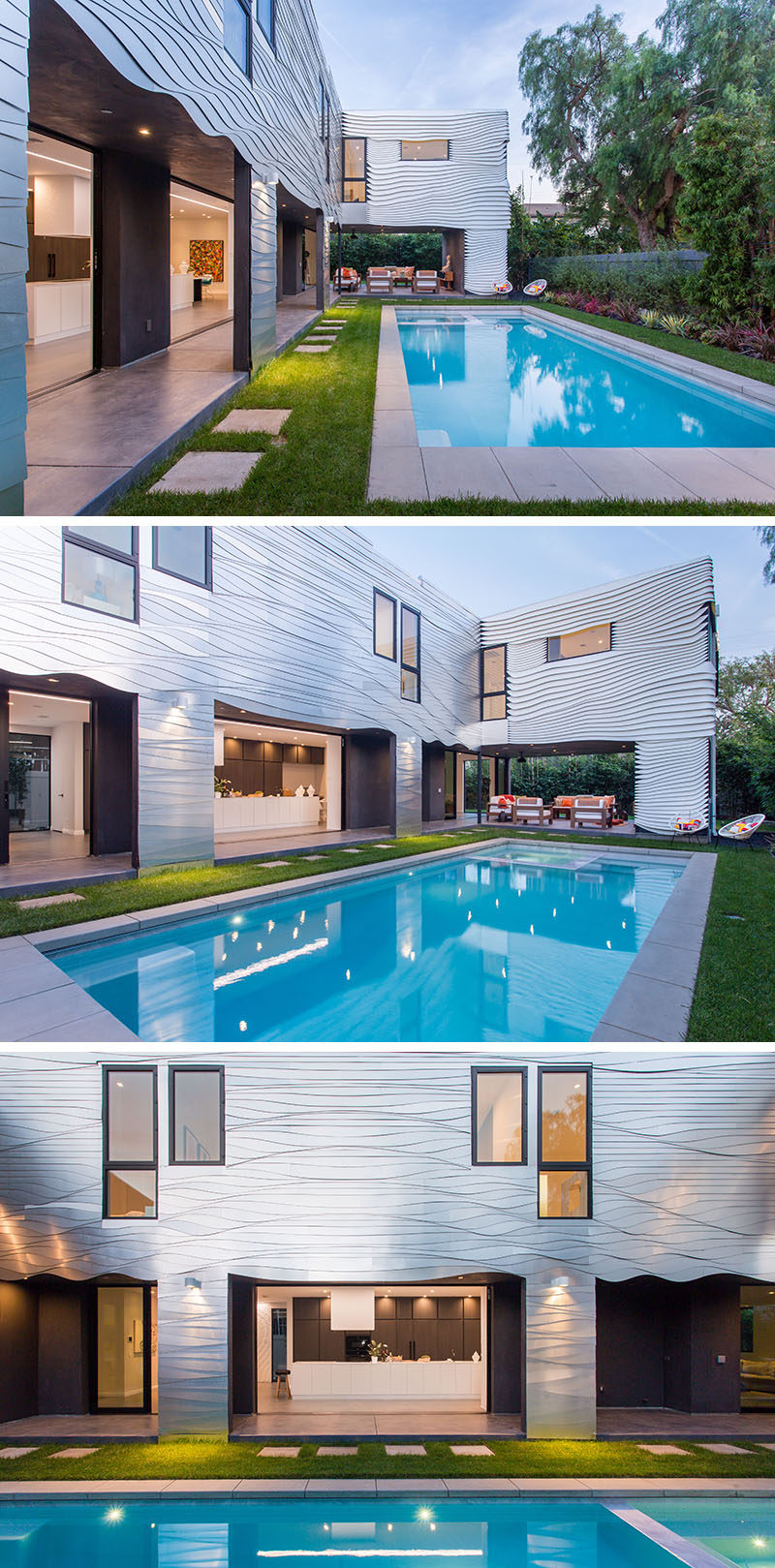 ---
The covered outdoor living room is ideal for entertaining guests.
---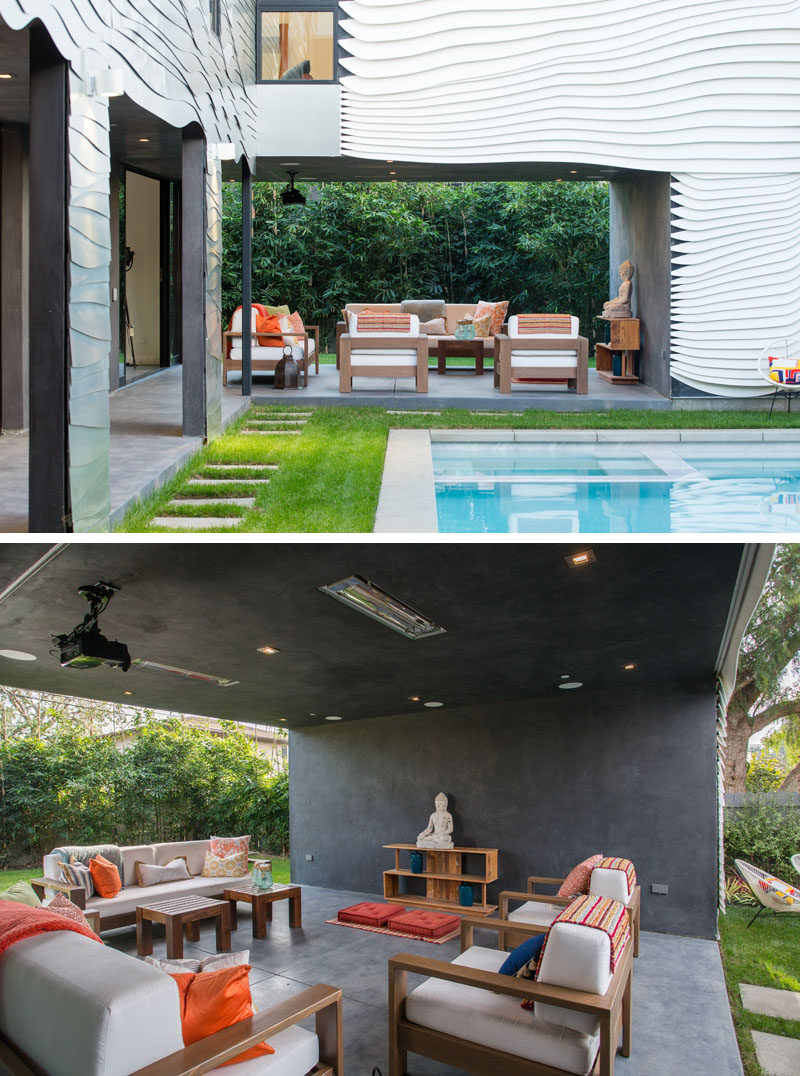 ---
At the other end of the pool is the interior living room, that has direct access to the pool. A corner shaped sofa and a couple of armchairs provide ample seating.
---

---
Just down from the living room is the dining area, furnished with a natural wood dining table.
---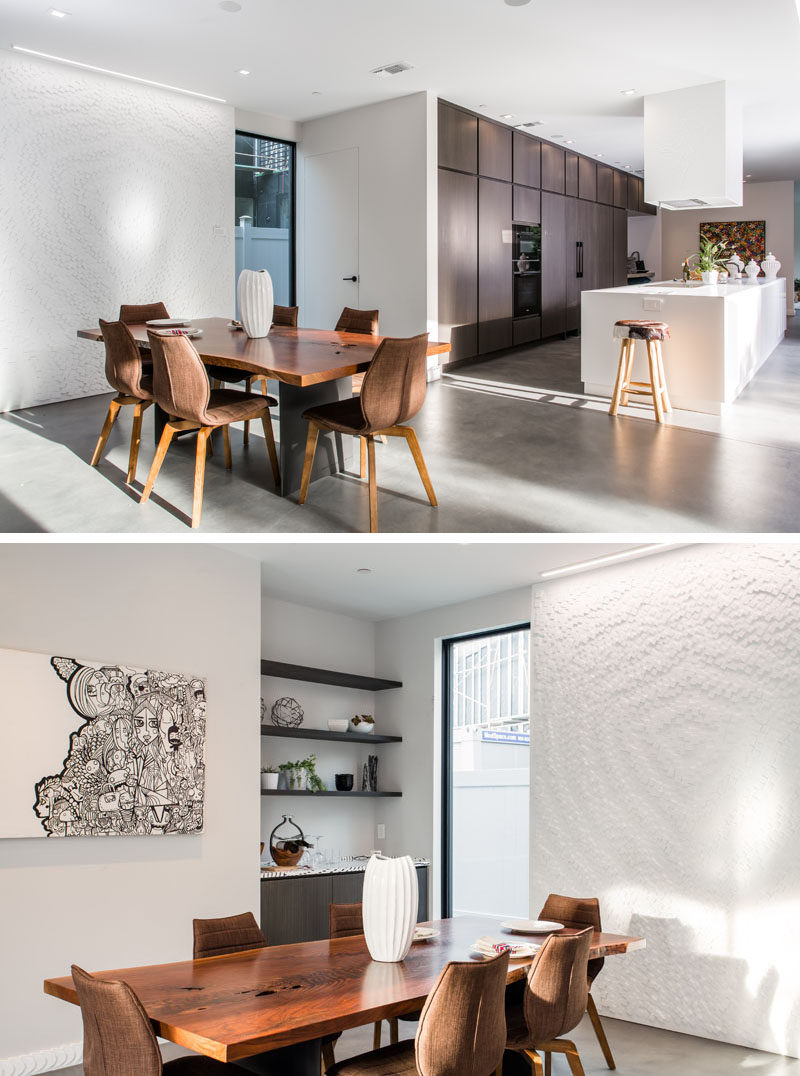 ---
Next to the dining area is the kitchen, where a white kitchen island is a bright contrast to the wall of dark cabinetry behind it. There's also an additional smaller dining area at the end of the kitchen.
---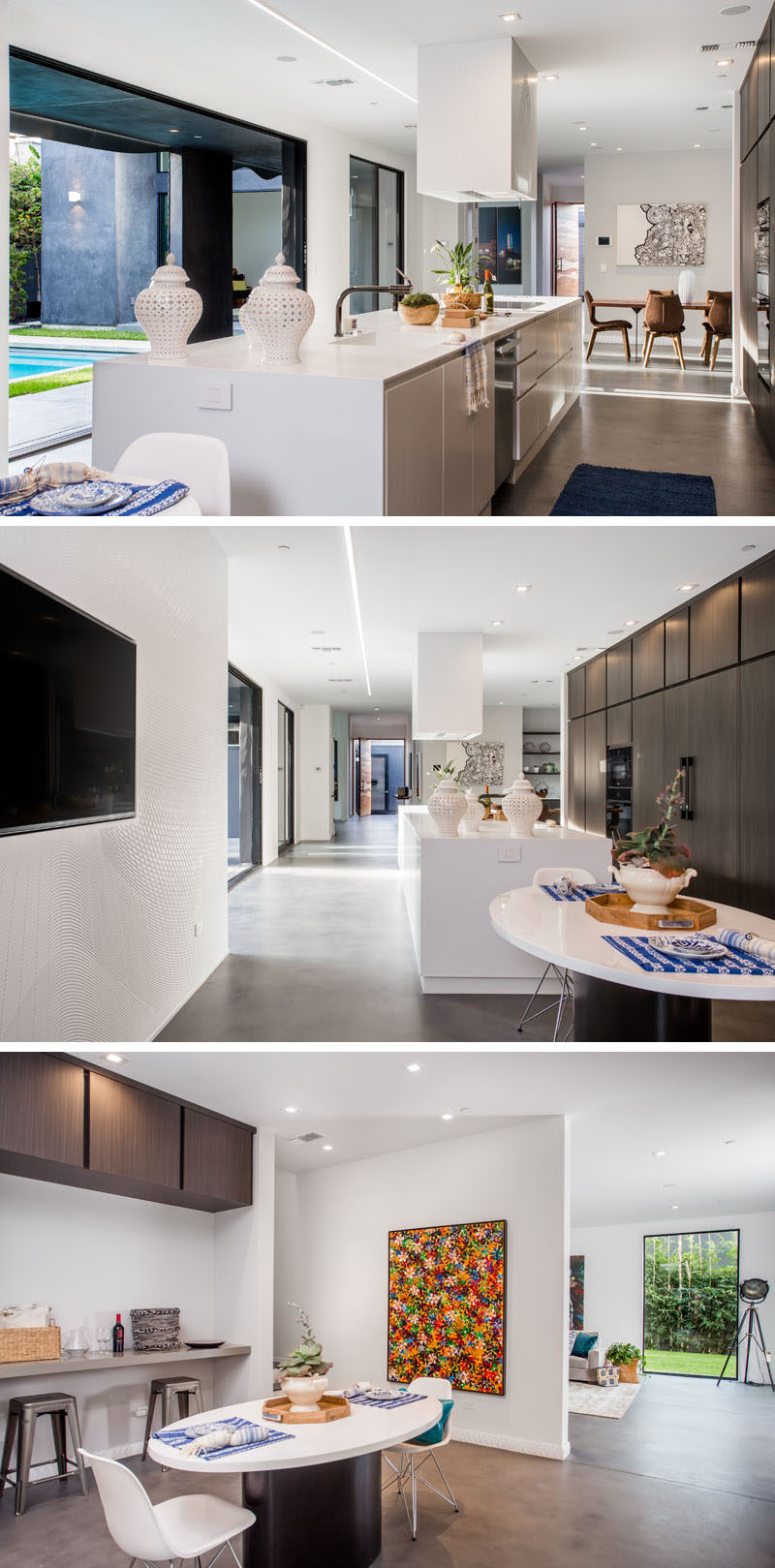 ---
Next to the kitchen is another living room, which opens up to the outdoor living room that we saw earlier.
---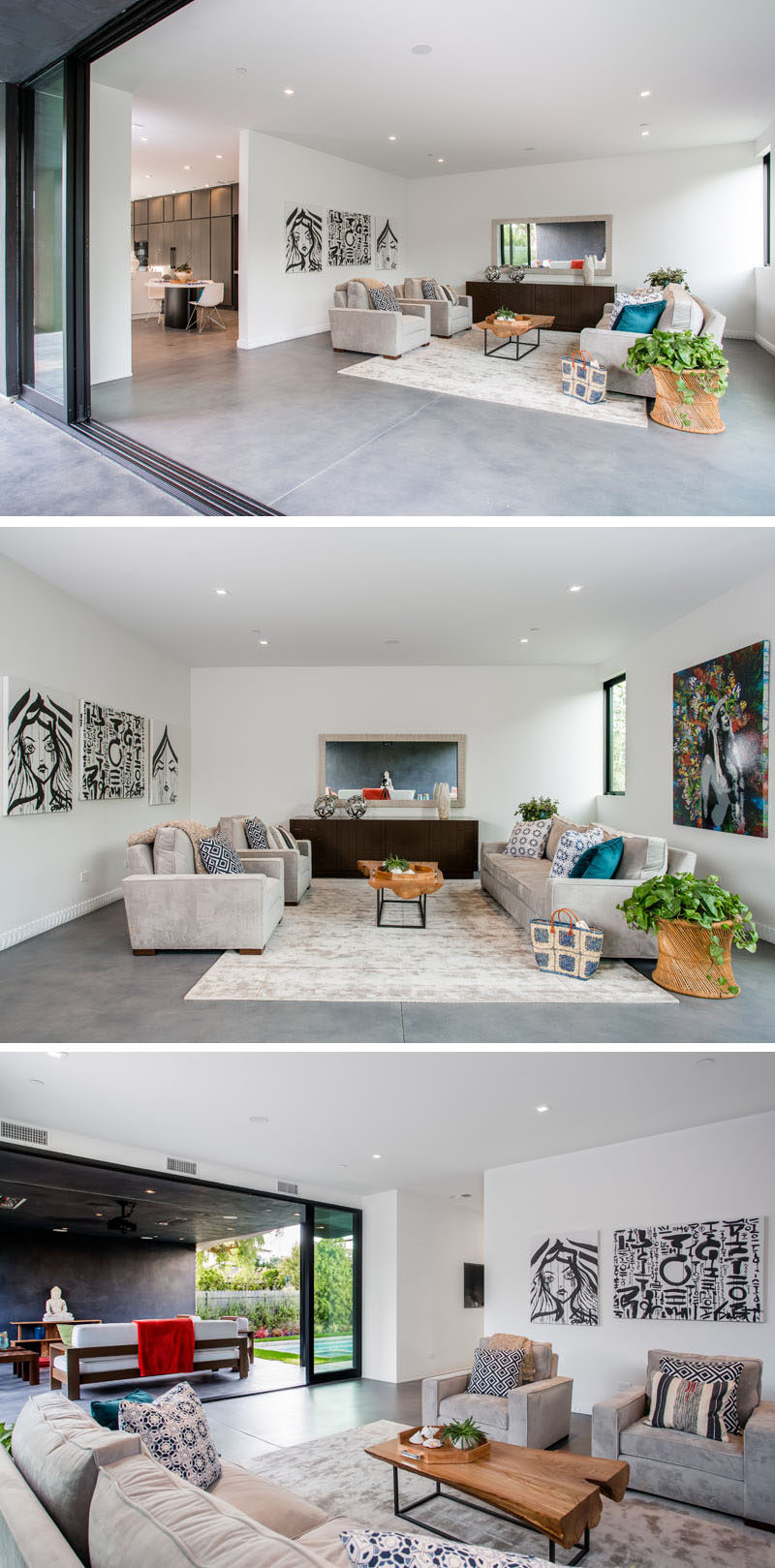 ---
Heading upstairs, there's a homework station for the kids at the top of the stairs.
---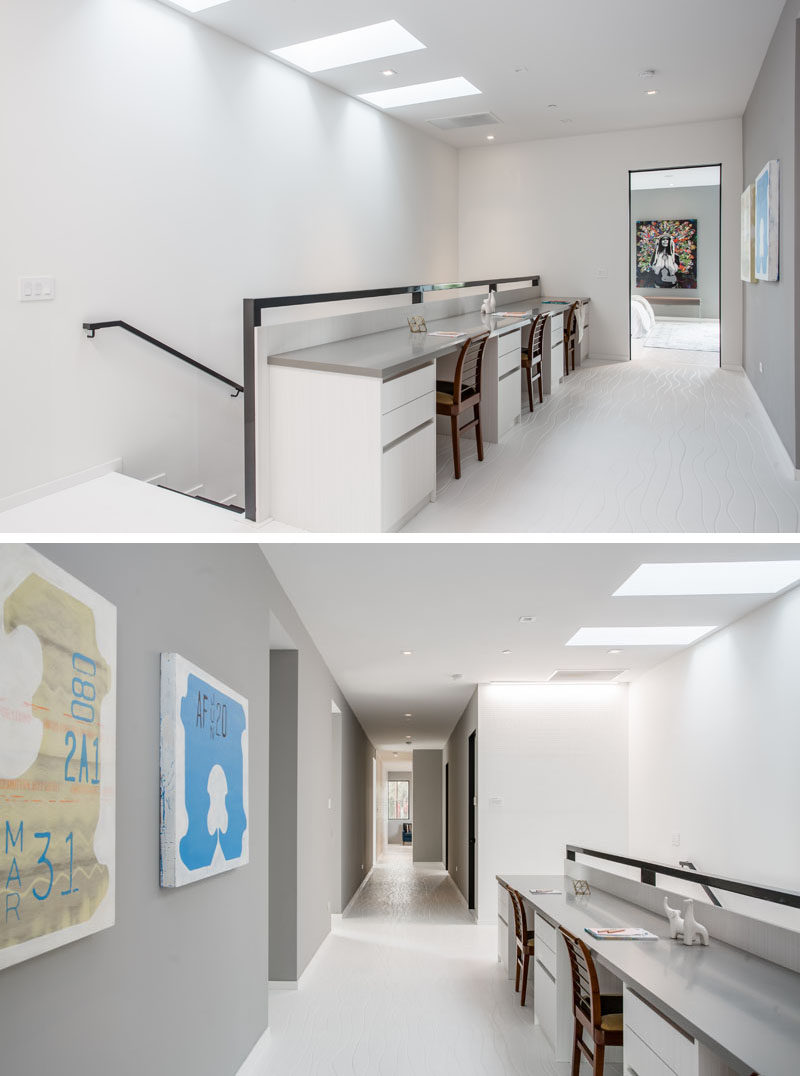 ---
There's also another sitting room for when you need some quiet time.
---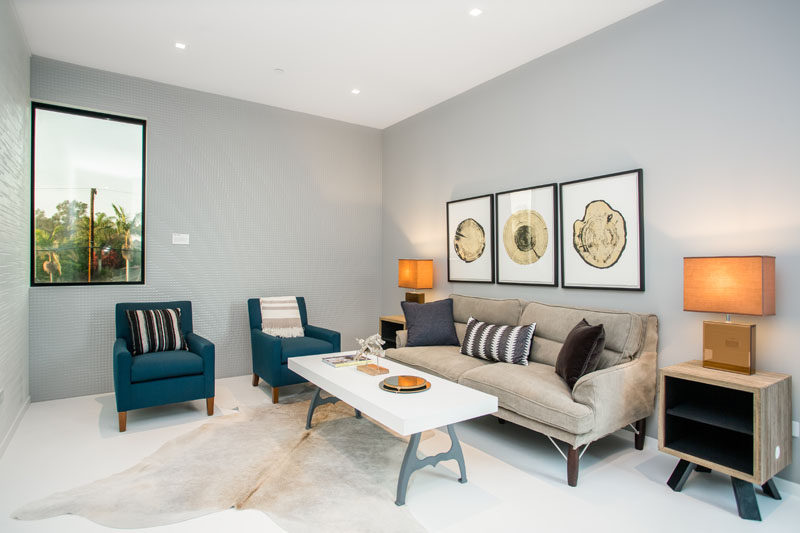 ---
In the spacious master bedroom, there's room for art to be displayed and multiple windows provide lots of natural light.
---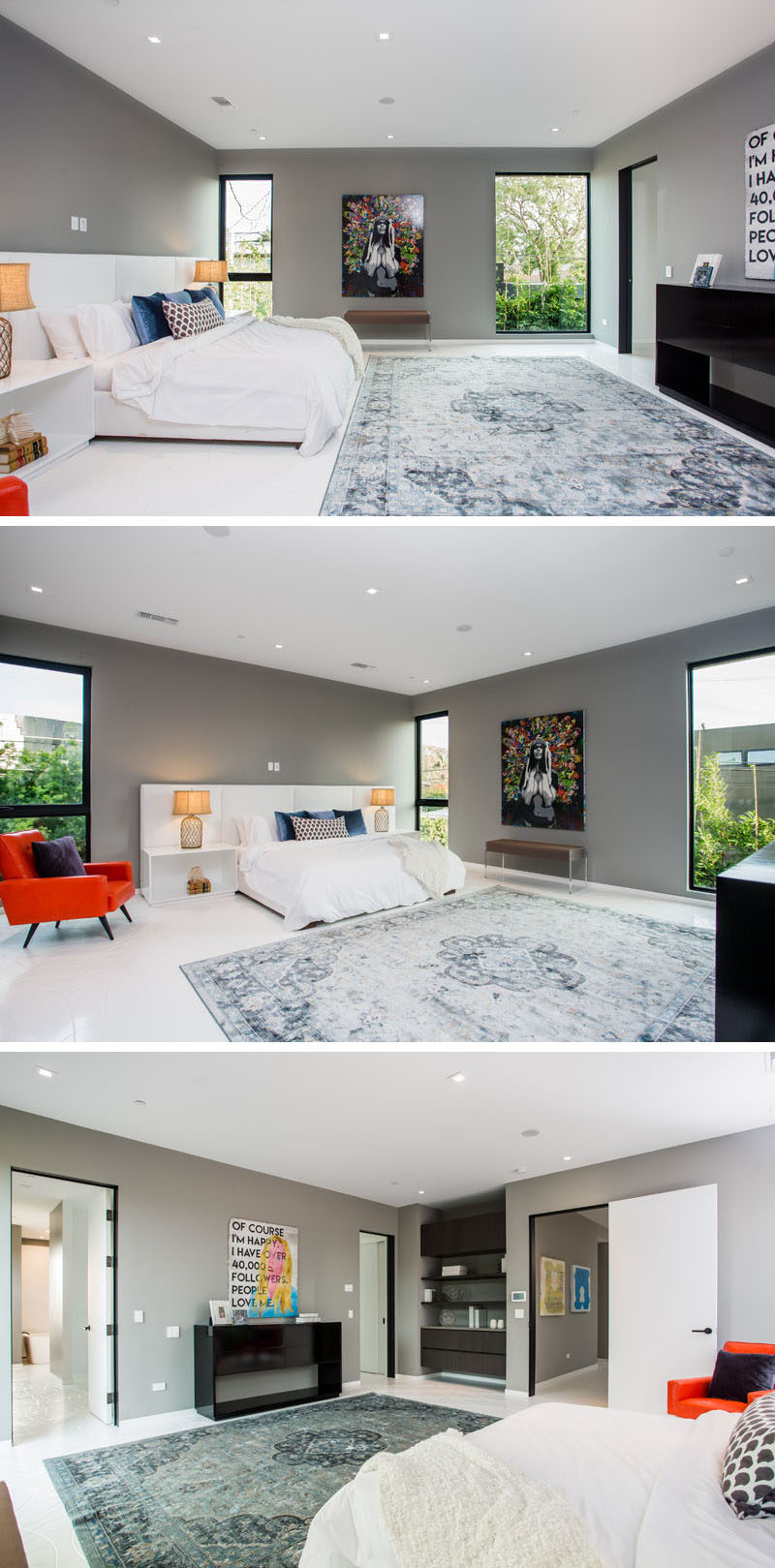 ---
Between the master bedroom and master bathroom, there's a dressing room area with a daybed for getting ready. In the bathroom, there's a standalone bathtub and walk-in shower.
---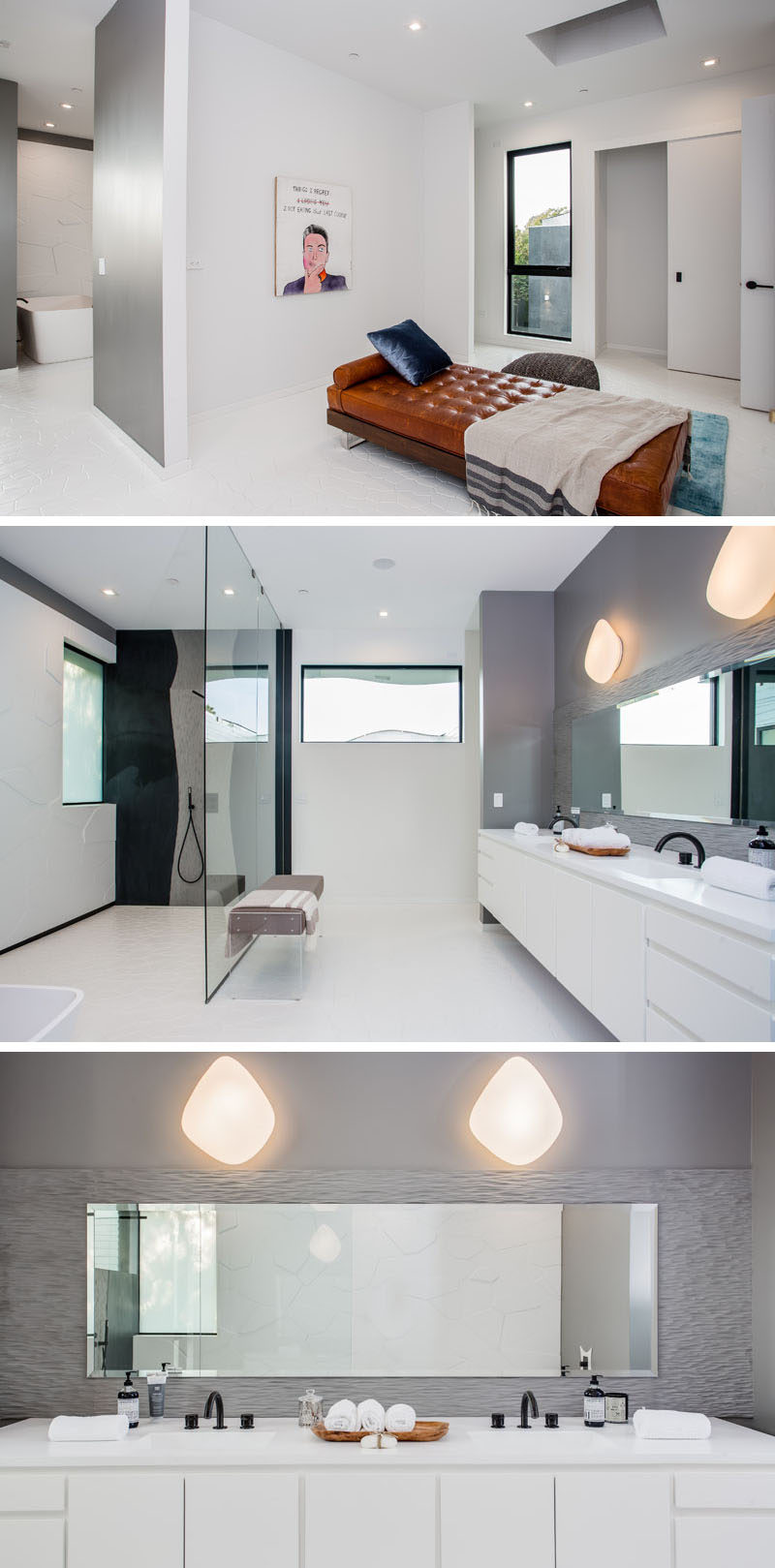 ---
On this level of the home, there's a couple of whimsical children's bedrooms.
---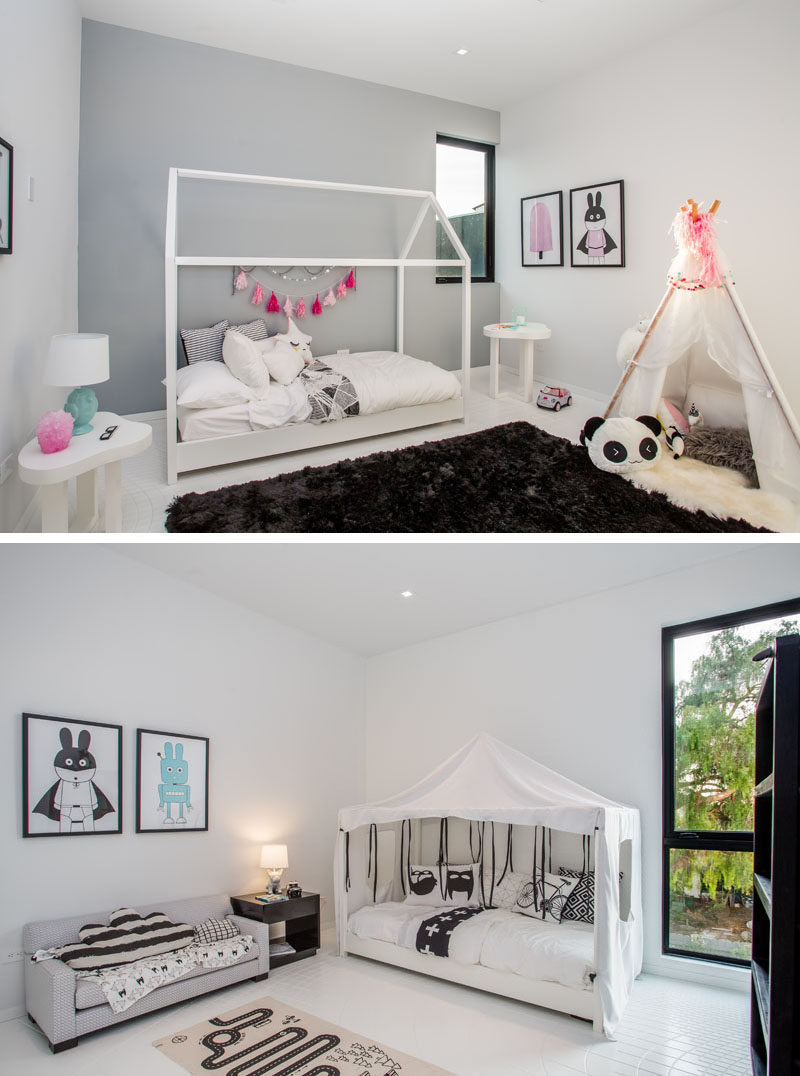 ---
Here's a look at a couple of the other bathrooms in the home, each has an artistic element in the shower.
---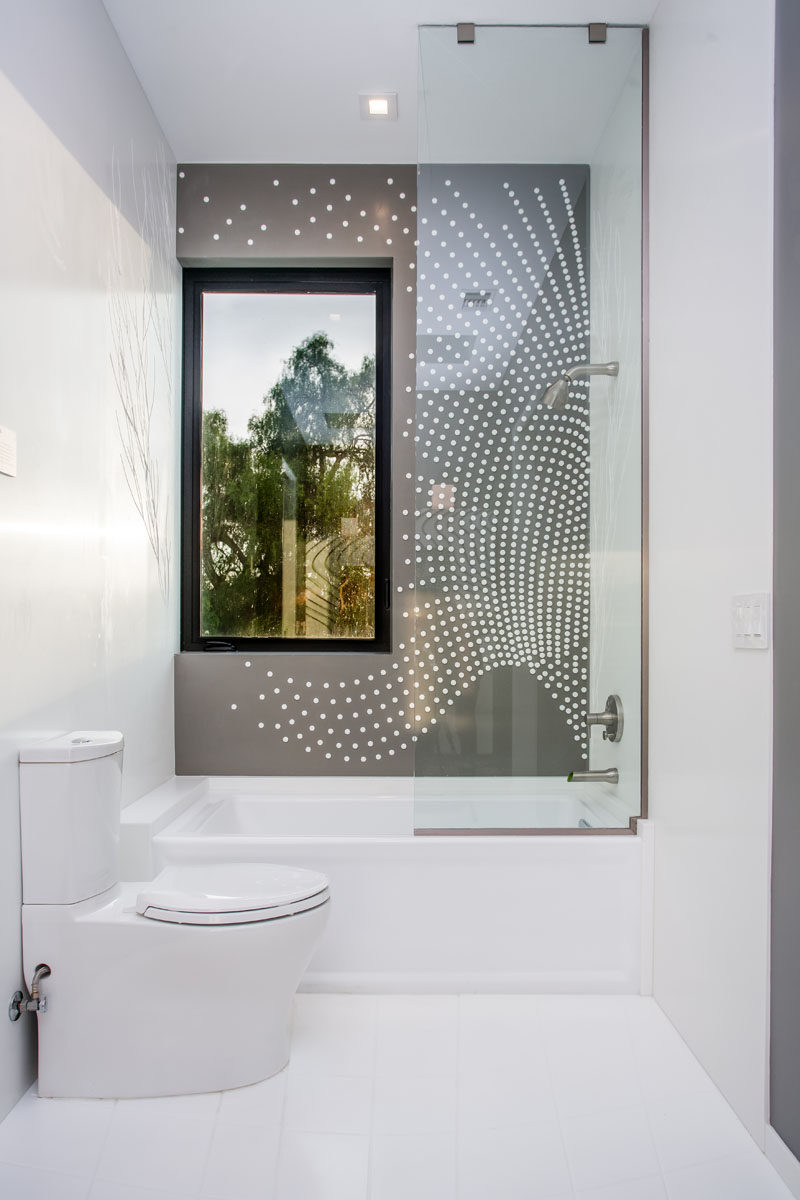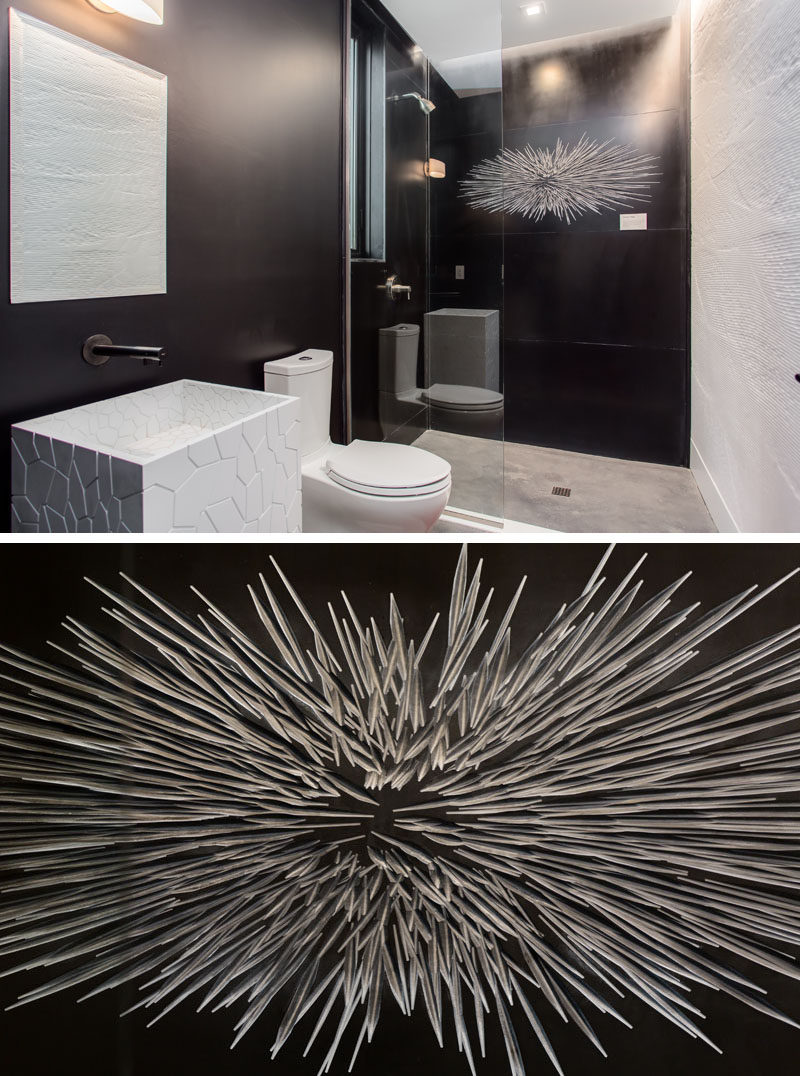 ---
Heading back outside, here's a close-up look at the white aluminum siding that has been used on the exterior of the home.
---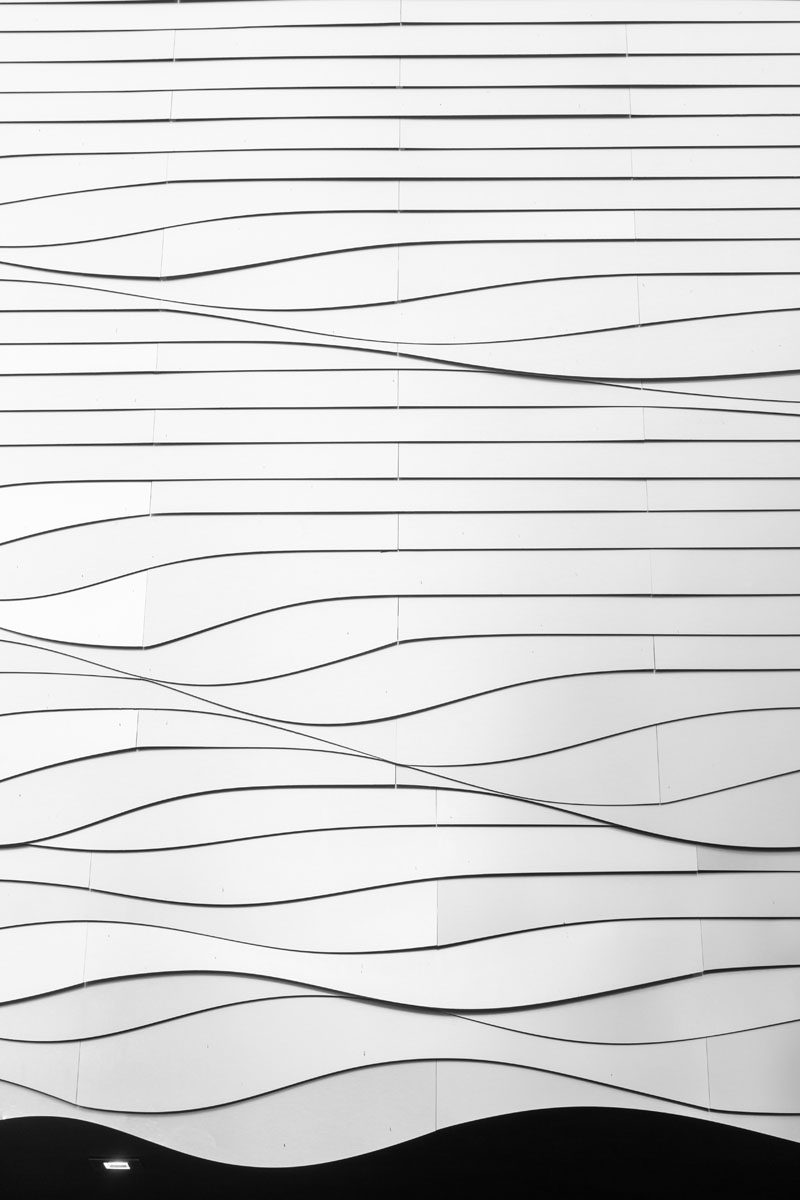 The house is currently for sale, for more info visit the Halton Pardee listing – here.
---