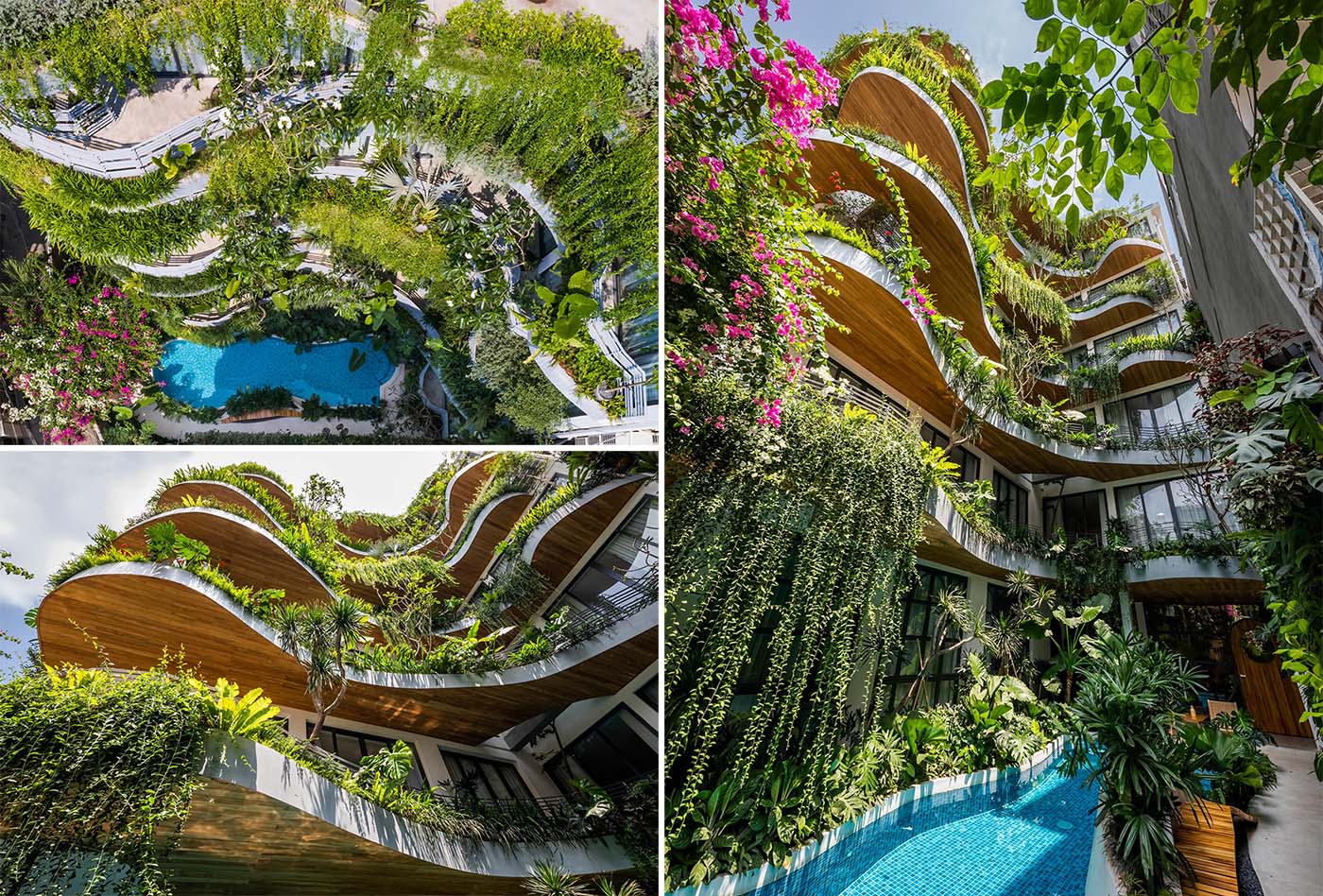 Architecture firm K.A Studio has designed the remodel of an apartment building in Ho Chi Minh City, Vietnam, that included the addition of green space.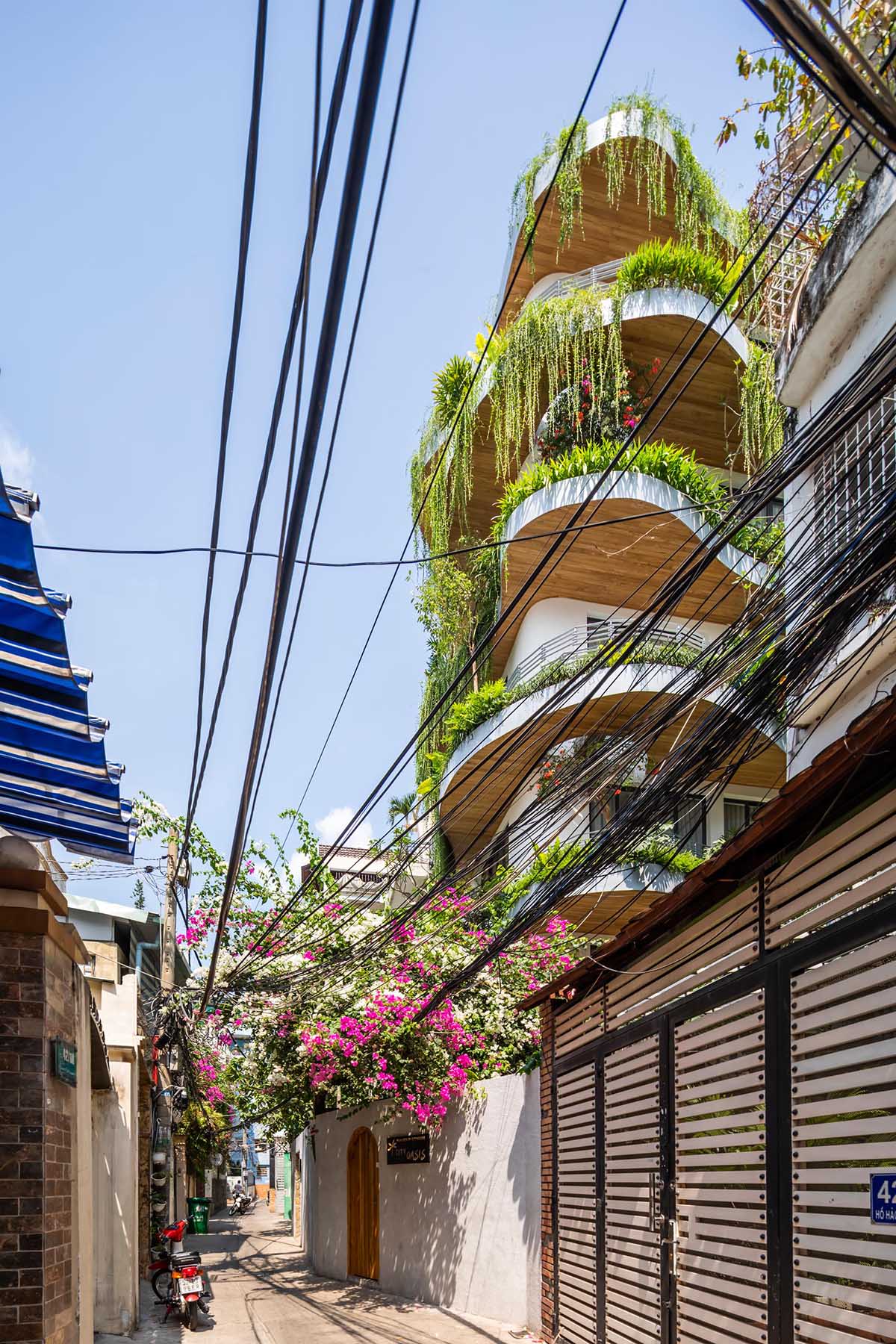 In an area filled with concrete and hard lines, this updated apartment building, which is now used for staycations, has been designed as an oasis in the city, with the curved balconies creating a soft edge on the facade.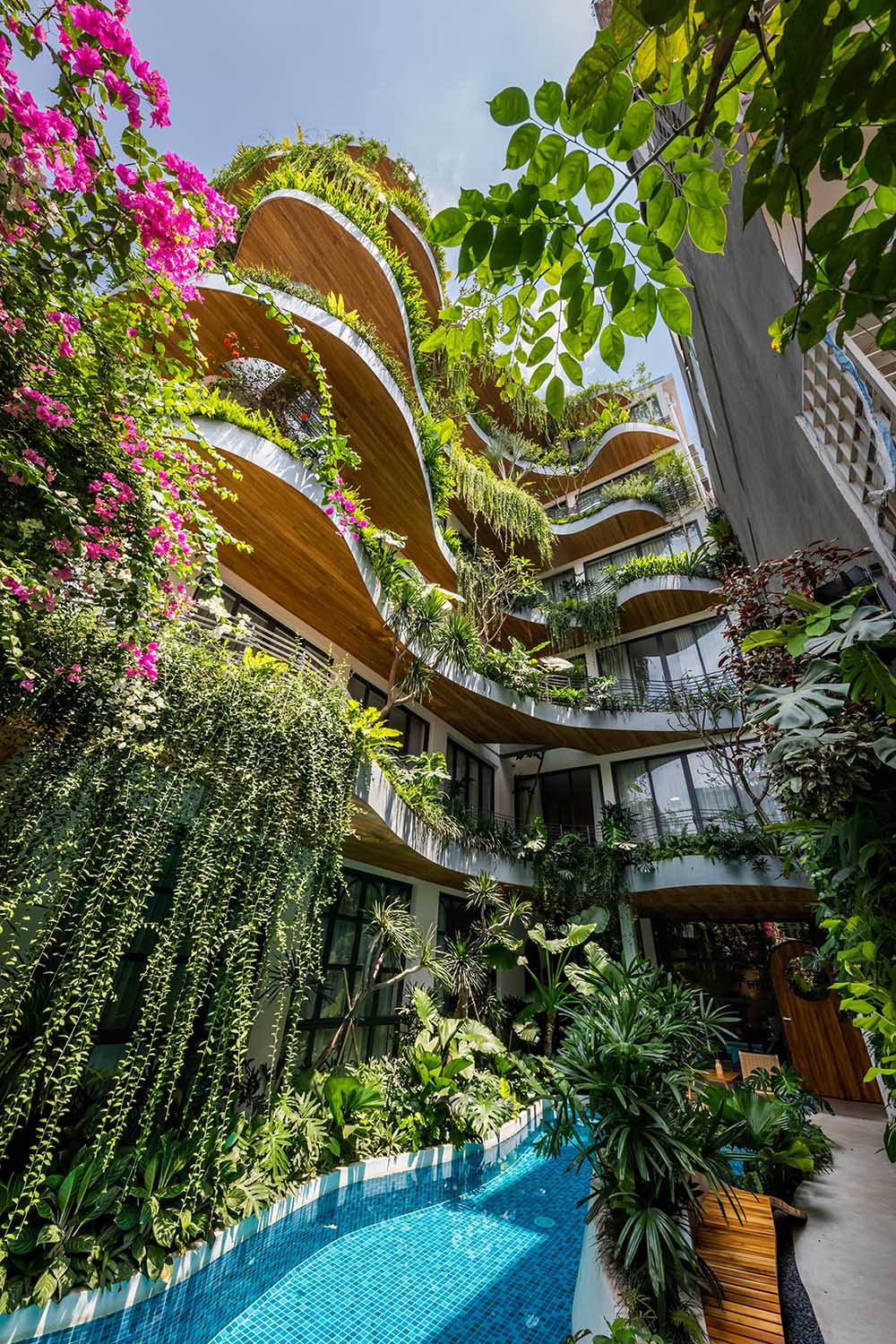 Overhanging plants cascade down the side of the building, while taller plants add different layers and grow up between the voids created by the balconies.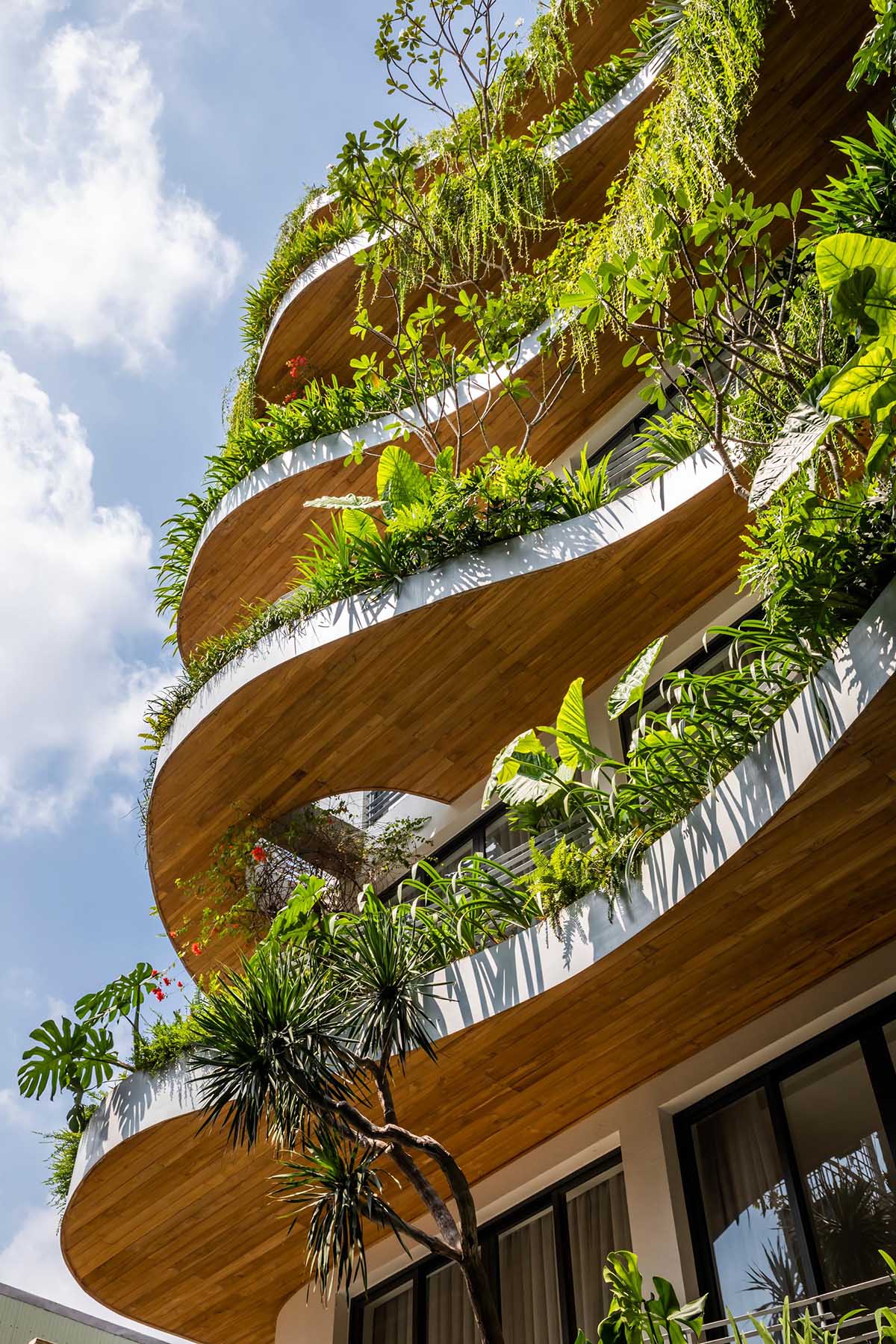 The underside of the balconies is lined with wood, adding to the natural look of the building.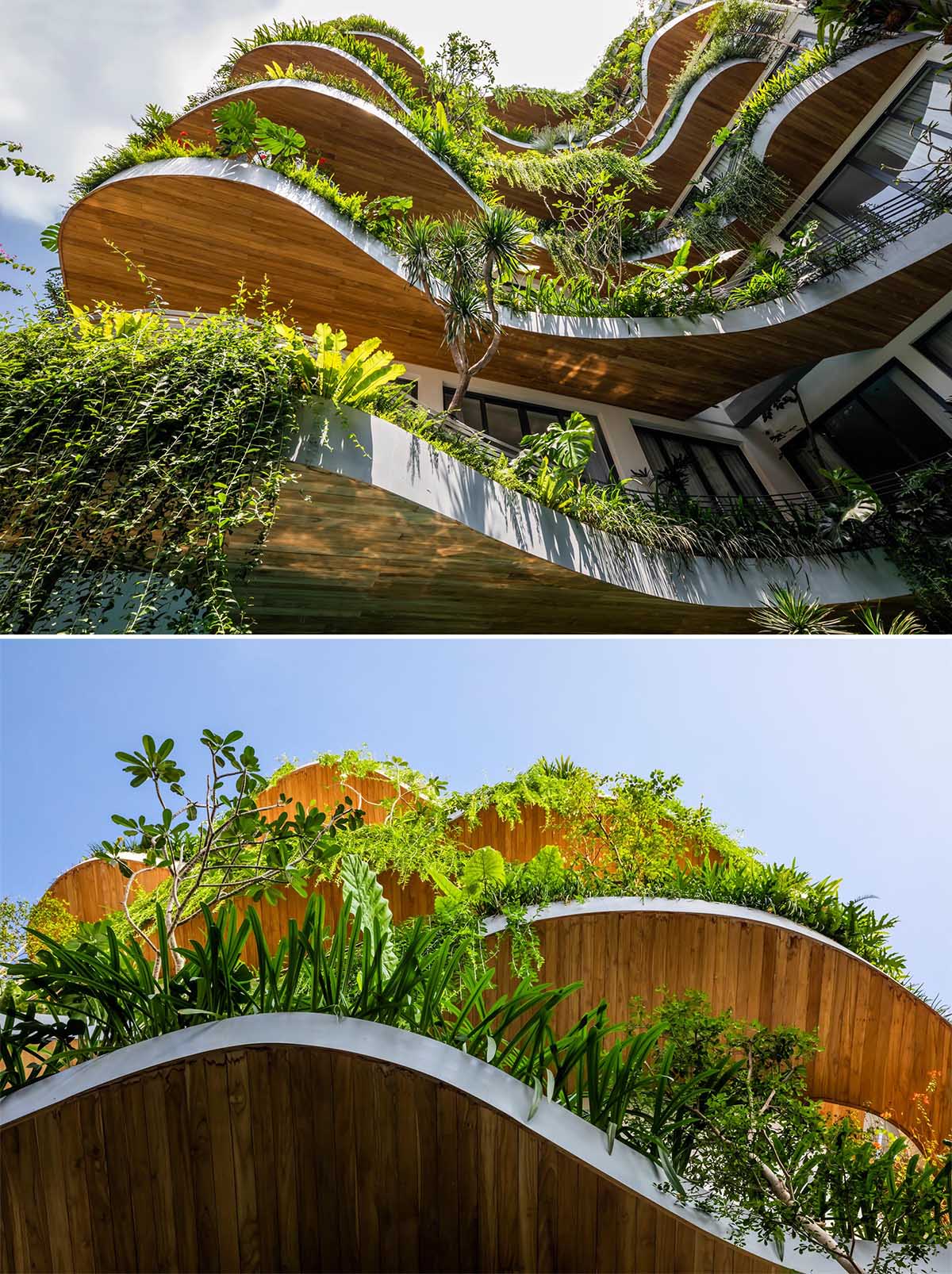 At night, uplighting creates shadows on the balconies above.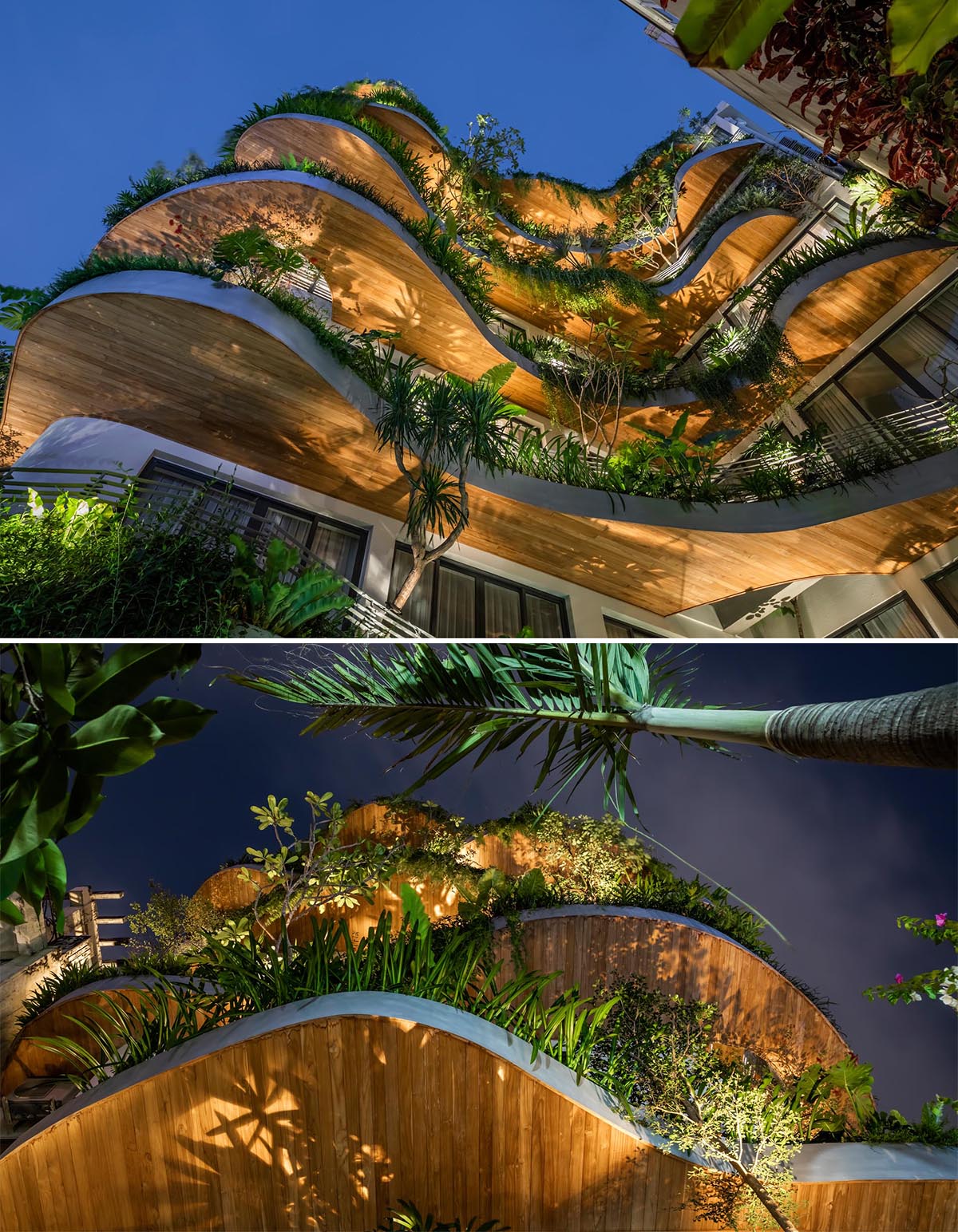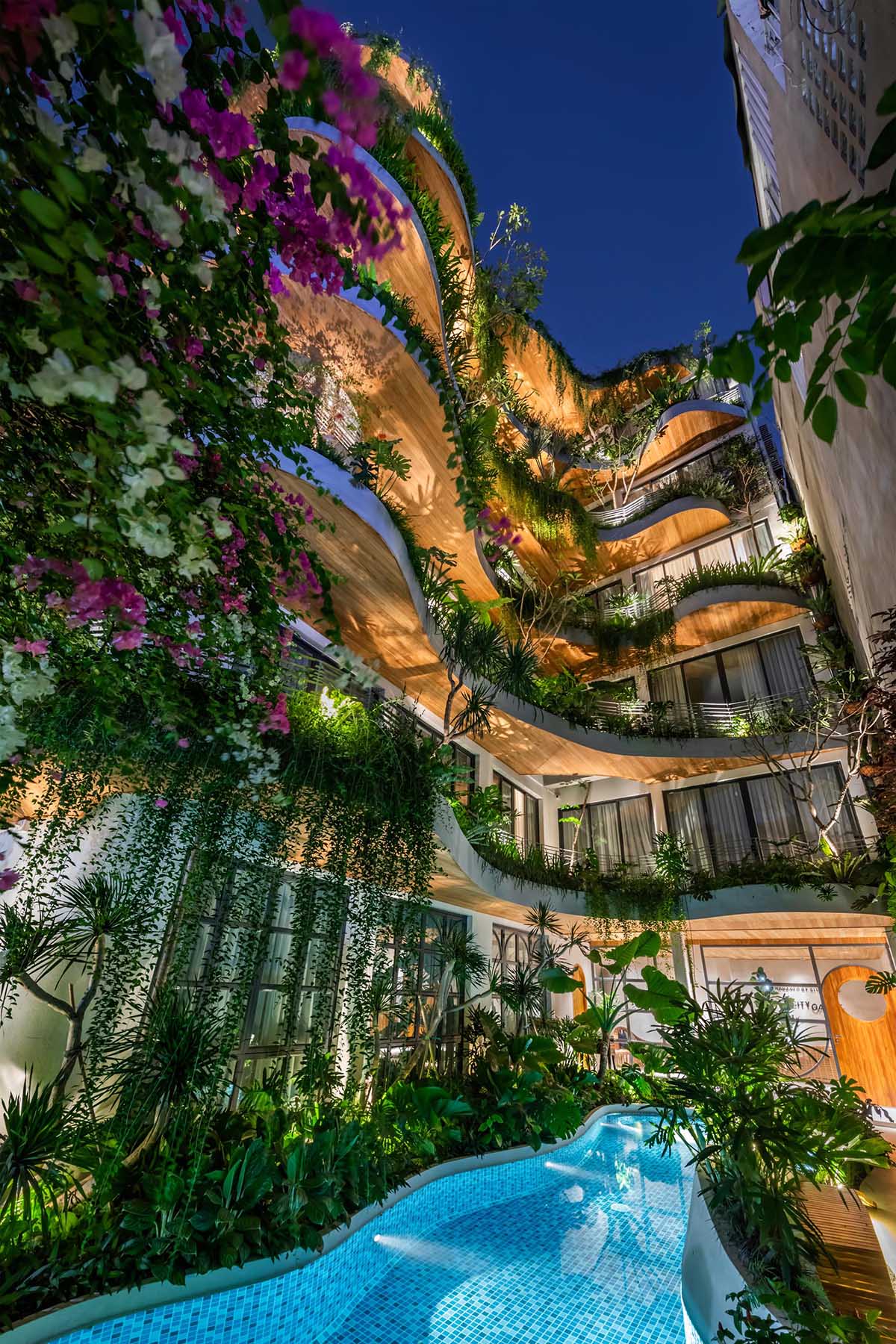 The balconies overlook a pool that's located on the ground floor and has curves that mimic the exterior of the building.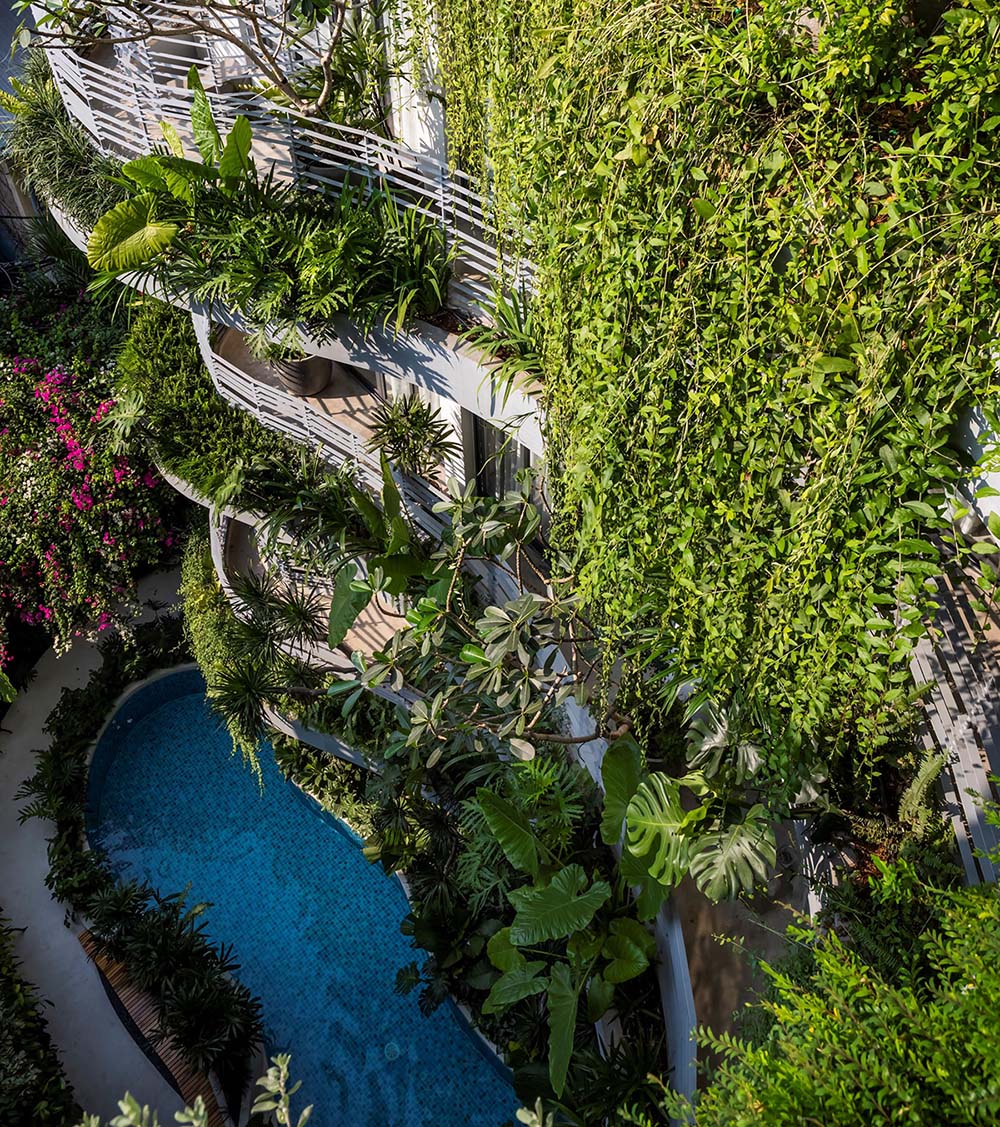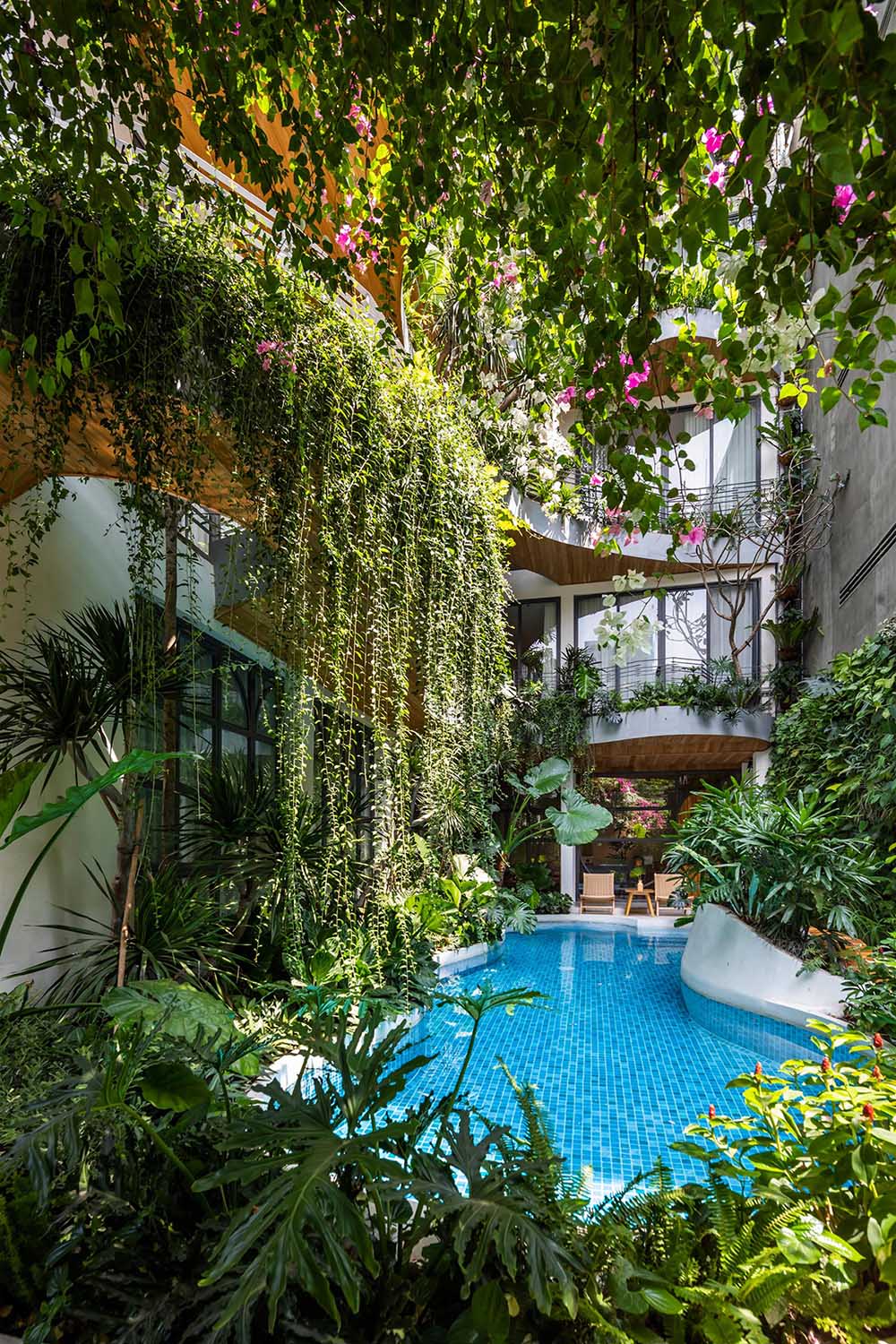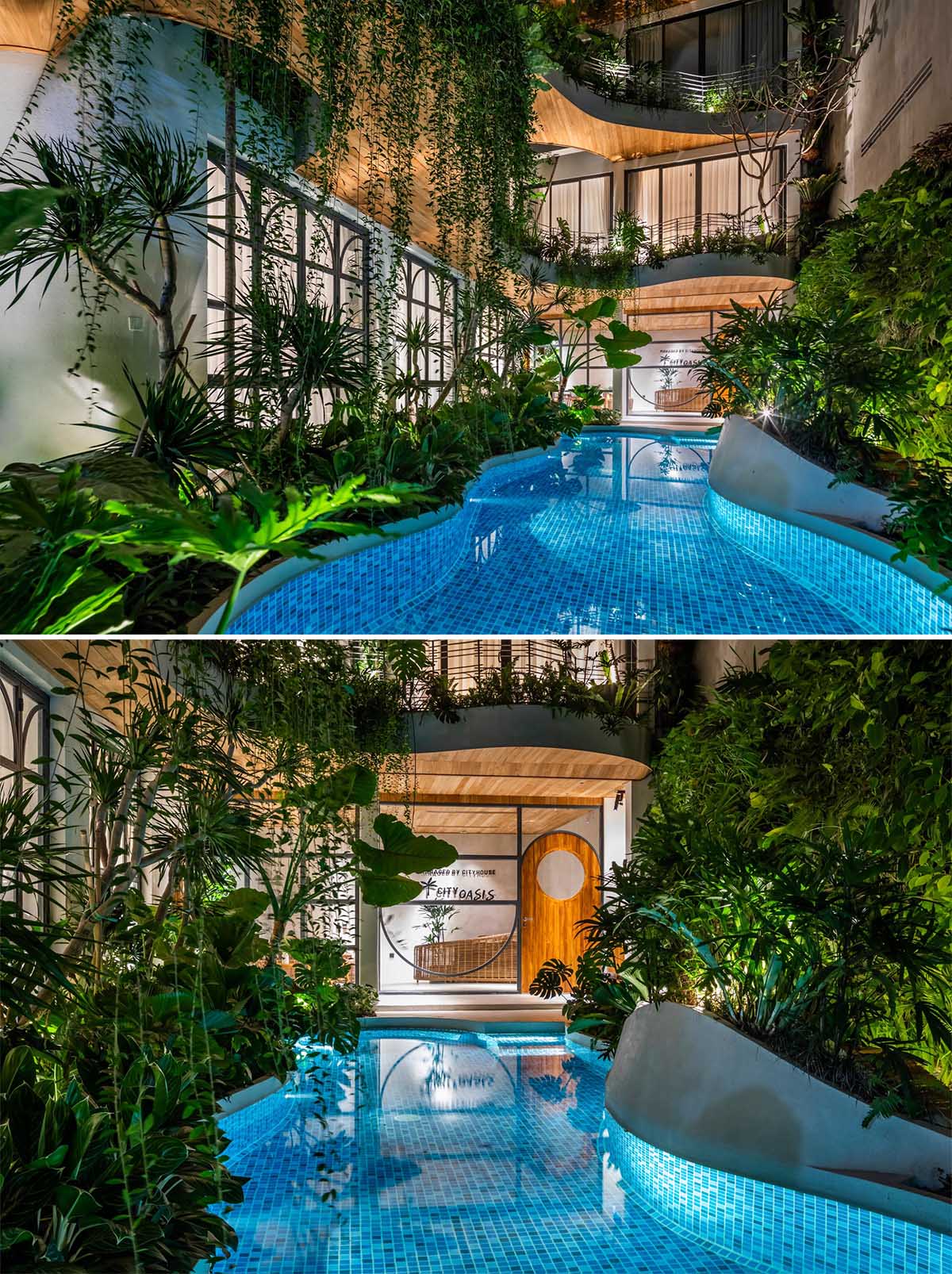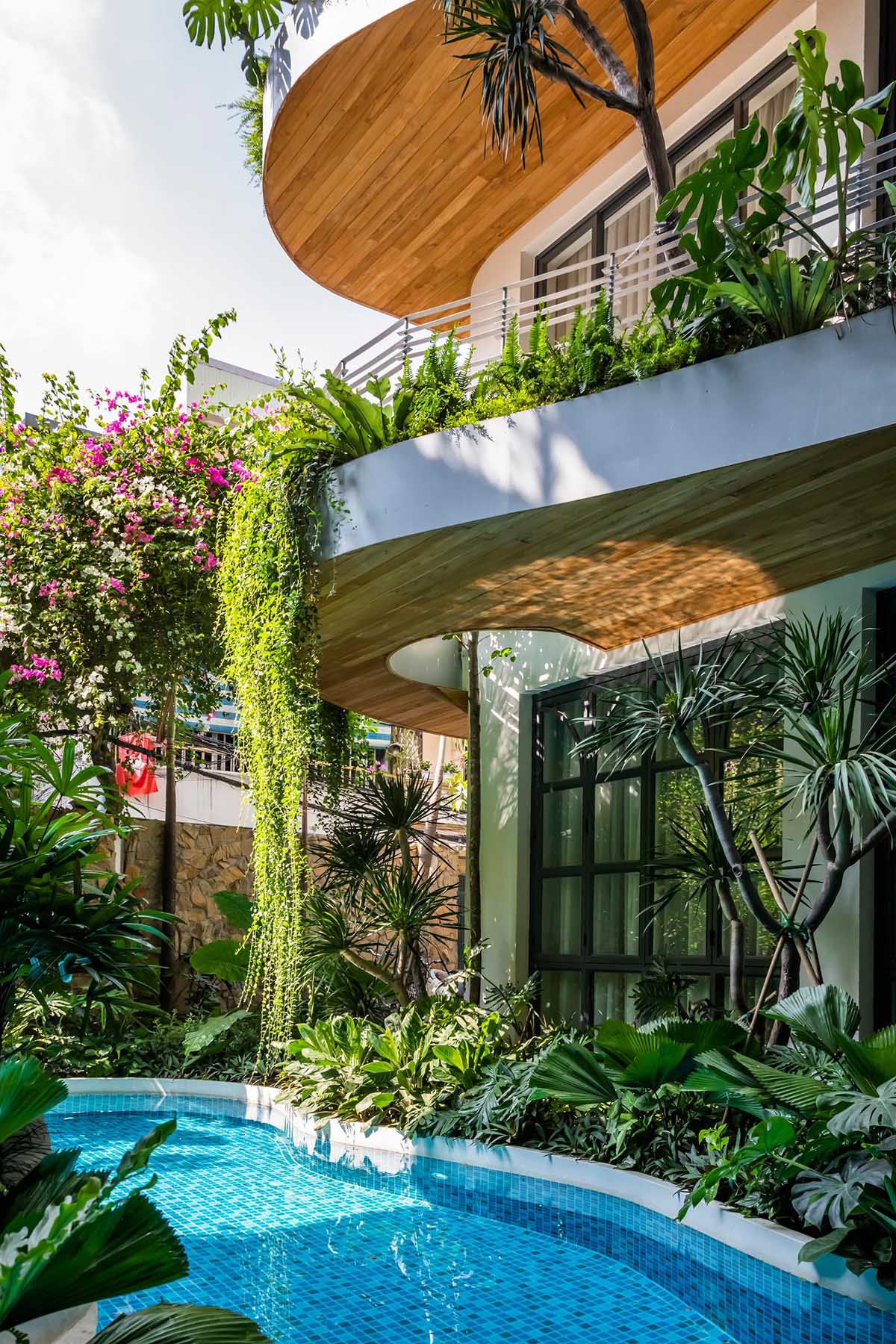 Throughout the building materials like woods, local split stones, concrete, terrazzo, and rattan are featured.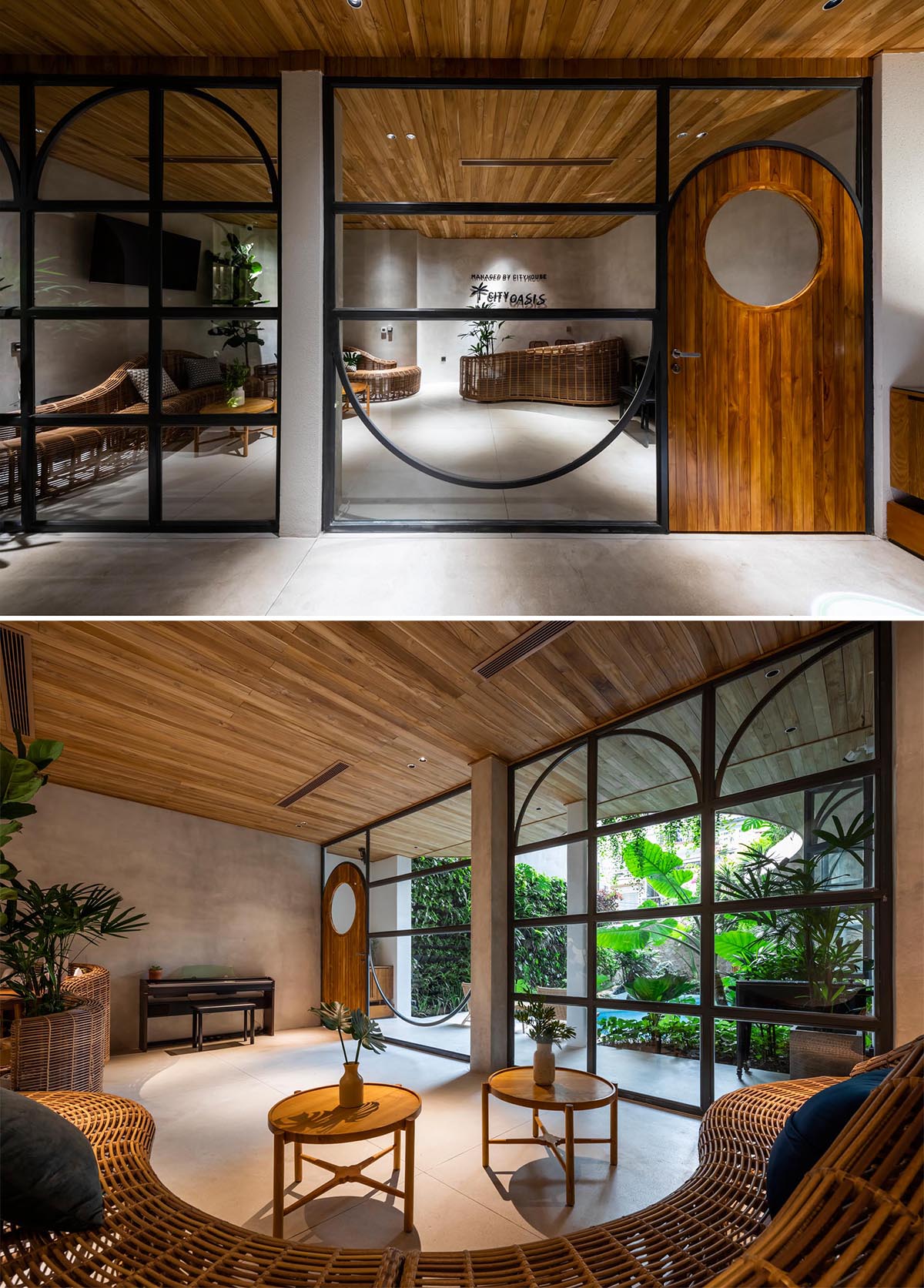 Bright hallways with lighting embedded in the concrete floors, and in the ceiling, guide guests to their private apartments.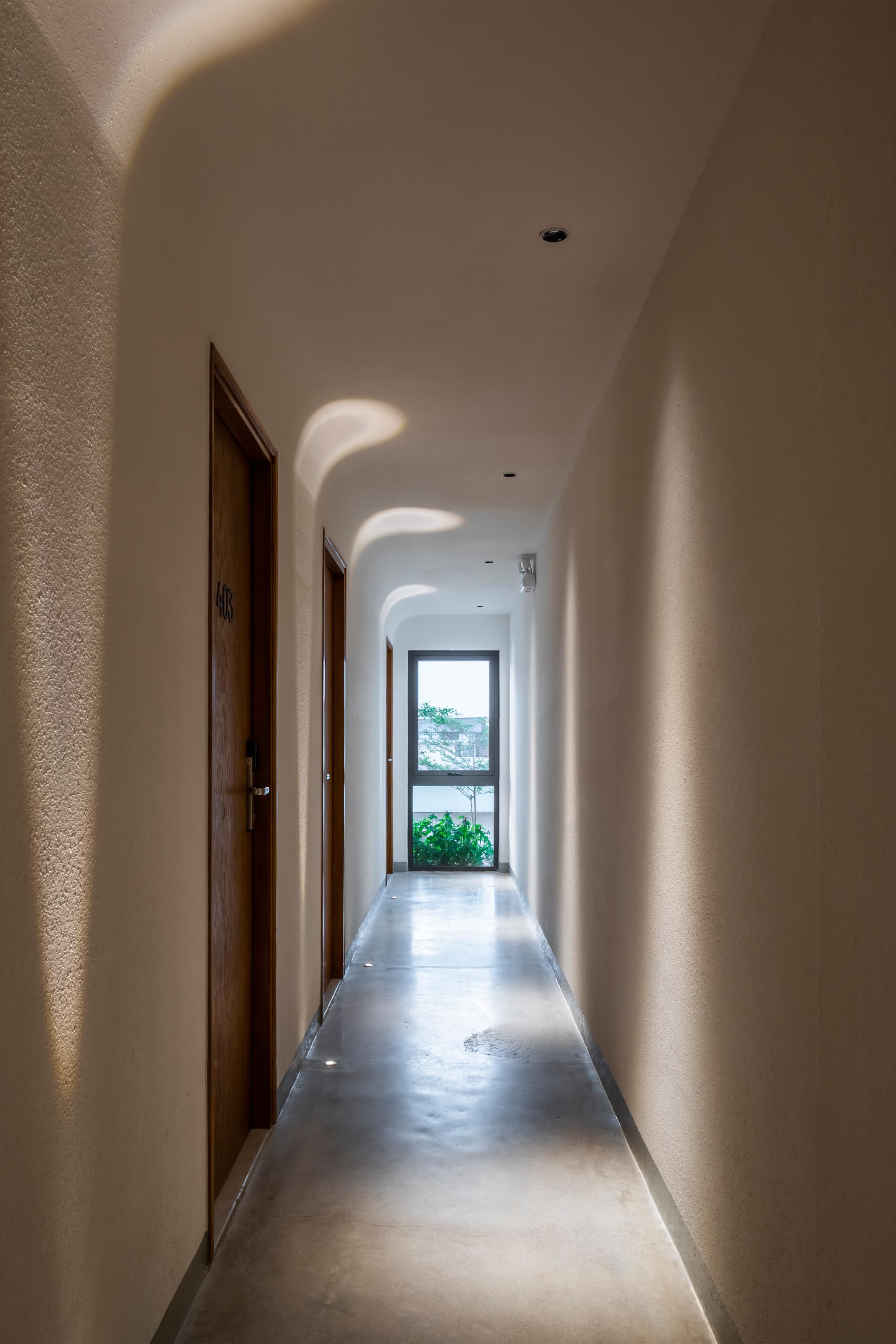 The apartments are minimal in their design, with simple wood furniture in the living room, and a kitchenette.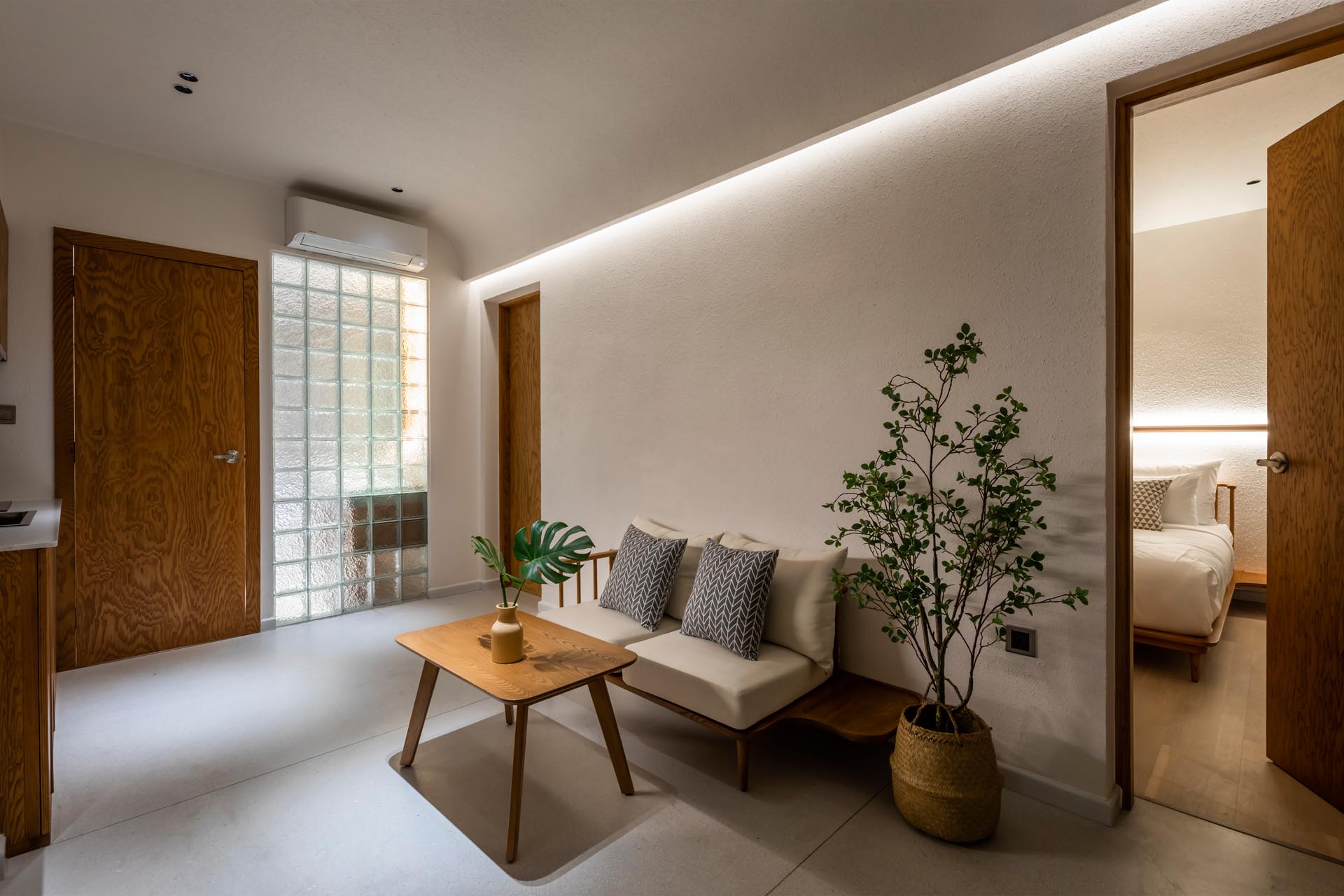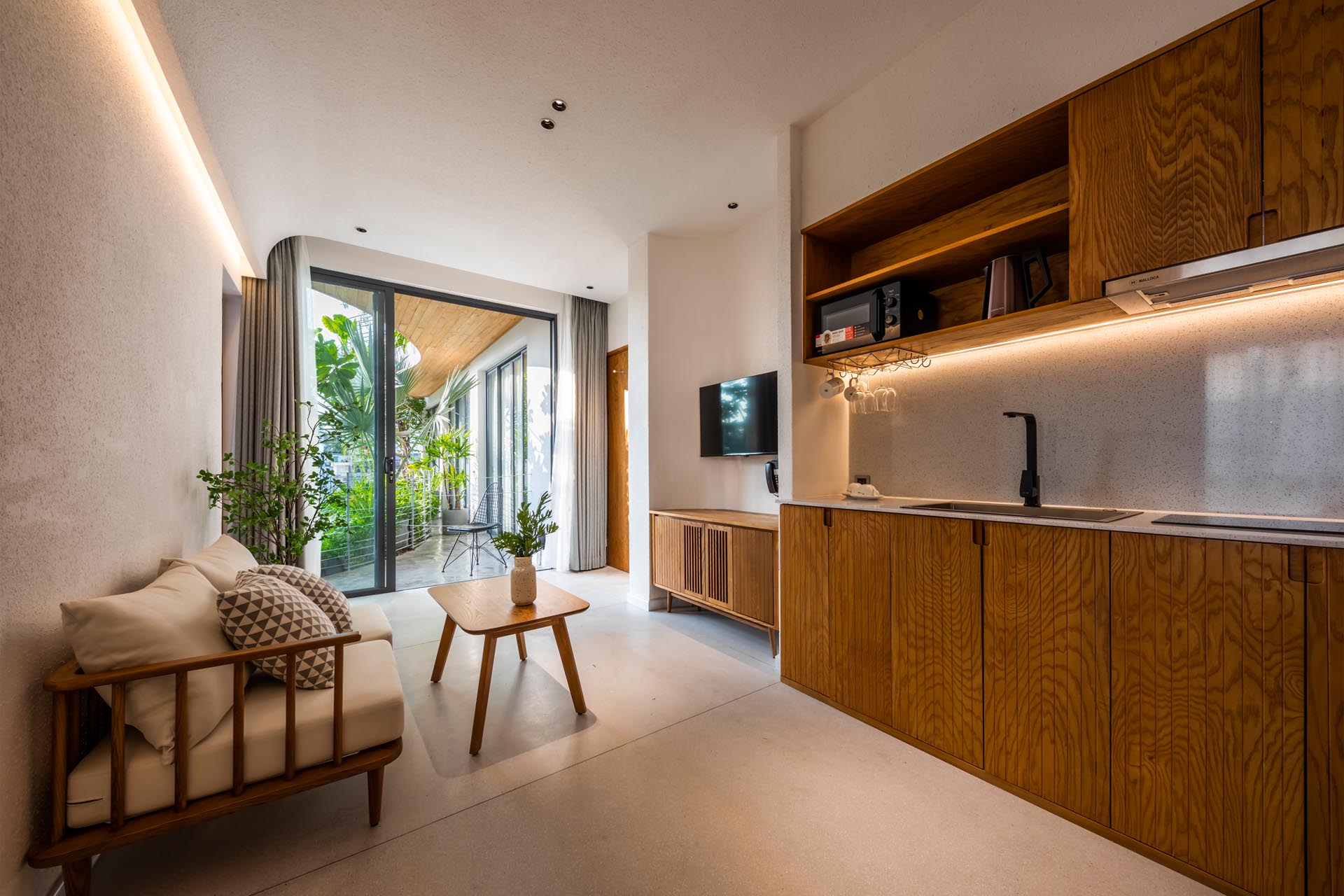 In the bedroom, a horizontal wood accent above the bed hides LED Lighting, which also complements the lighting on the opposite wall. There's also a floating wood desk that lines the wall, and a sliding door opens to a balcony.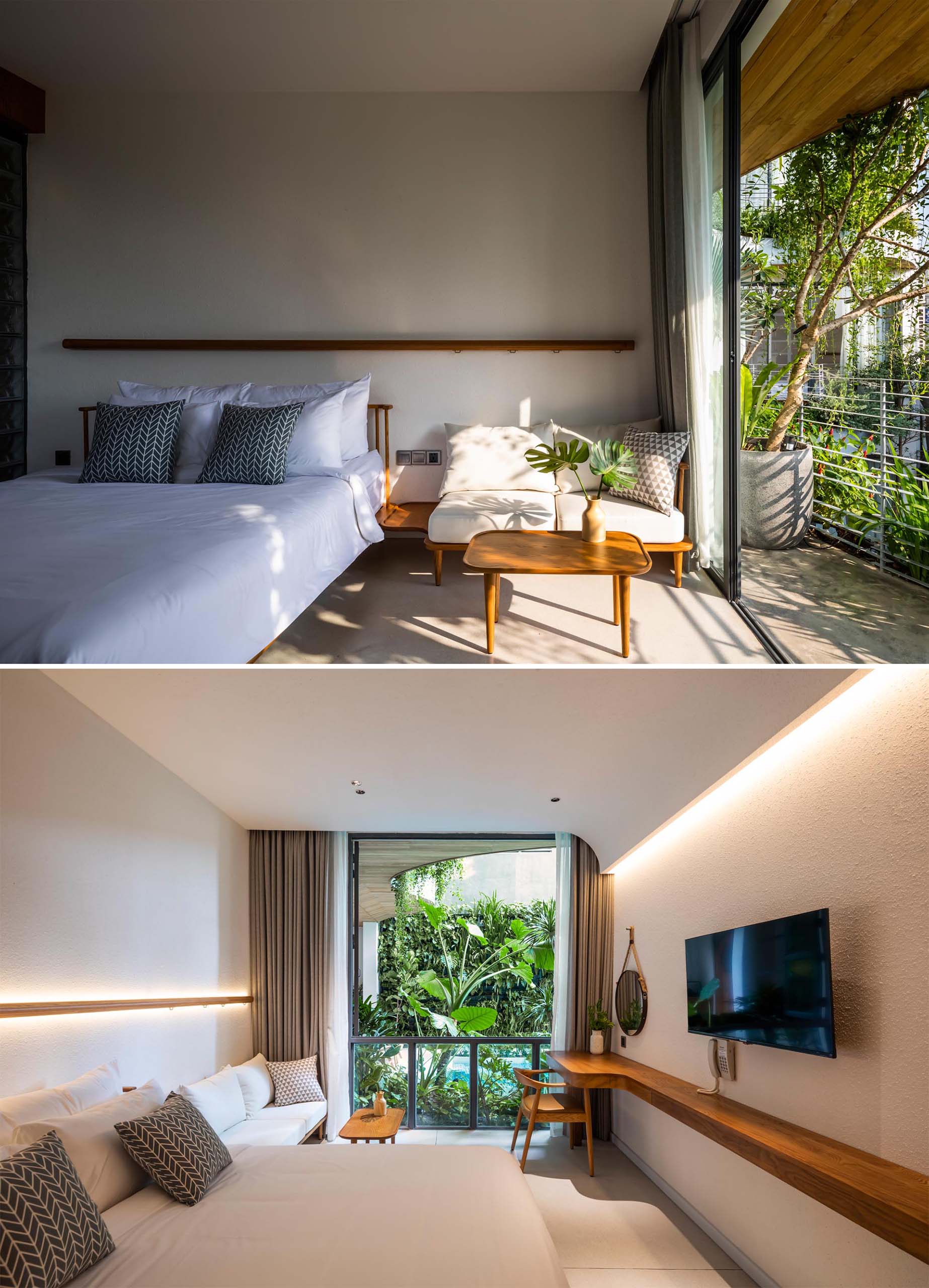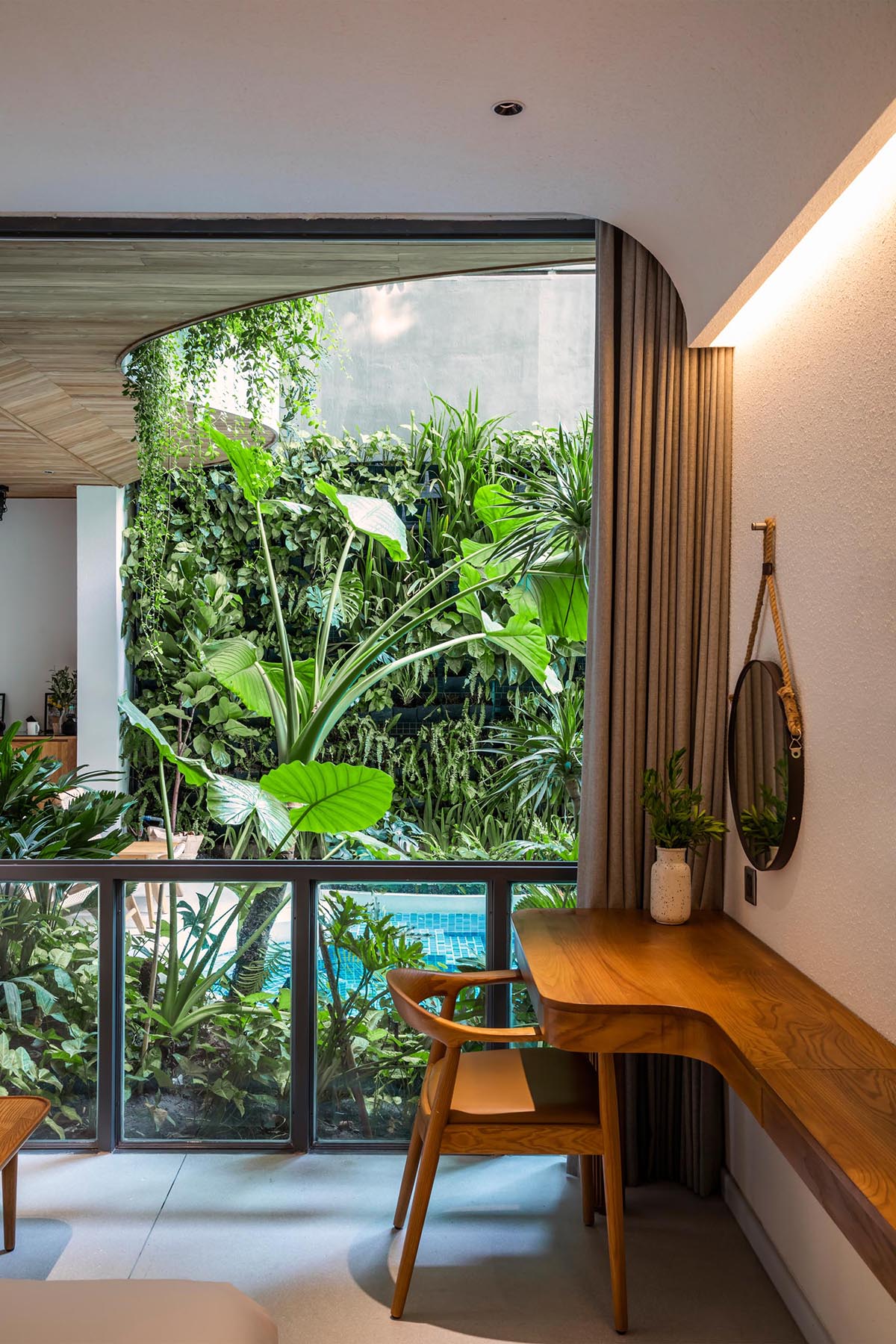 Photograph: Hiroyuki Oki | Architects: K.A Studio | Lead Architects: Doan Quoc Khanh | Design team: Dang Anh Khoa, Hoang Anh Dung, Tran Quoc Nhat, Le Duc Duy | Construction: La Maison Du K