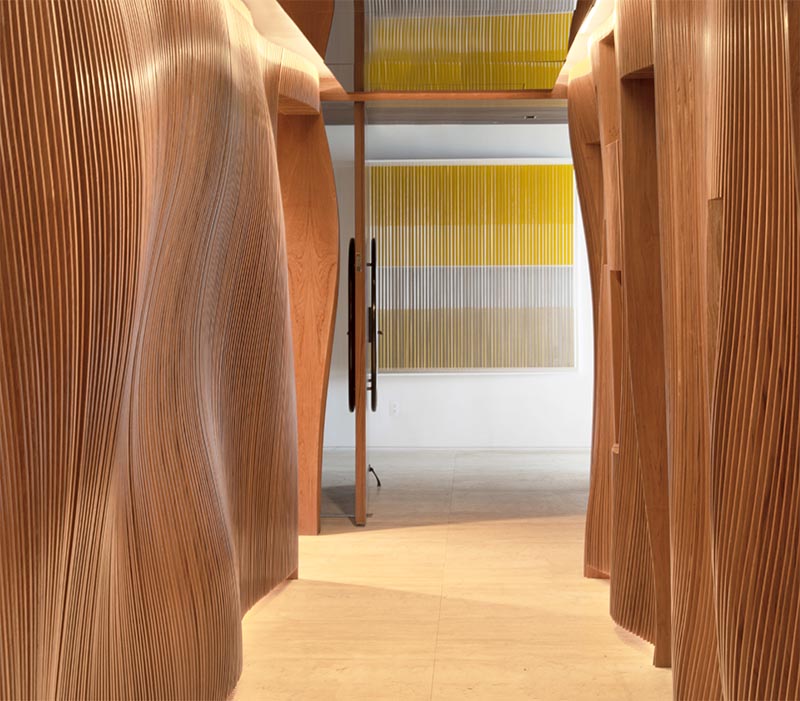 Fernanda Marques Arquitetos Associados has designed an apartment in Miami, Florida, and as part of the design, they included an eye-catching sculptural hallway.

The wavy wood walls and travertine floors greet guests as they arrive at the hallway, immediately creating a sense of wonder as they step out of the elevator.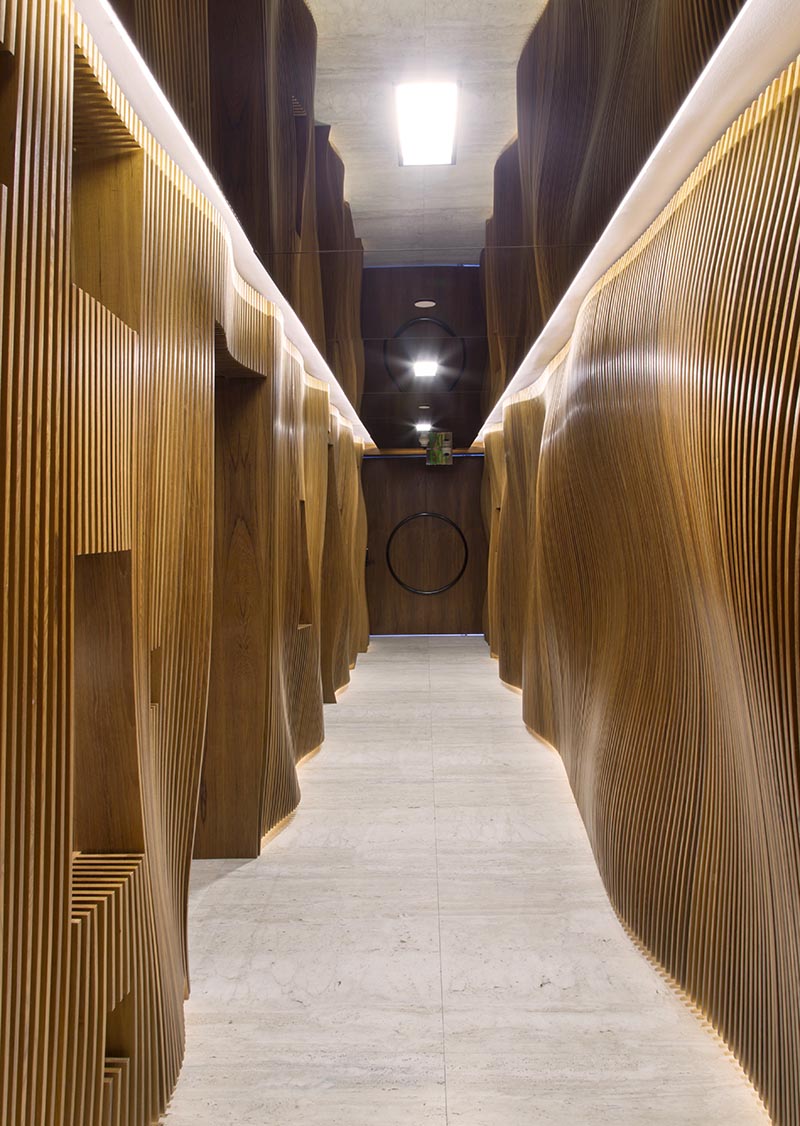 On the ceiling, a mirrored ceiling reflects the wavy wall, giving the hallway an open feeling and making the wall appear much taller than it actually is, while cut-outs somewhat hide the elevator doors and their call buttons.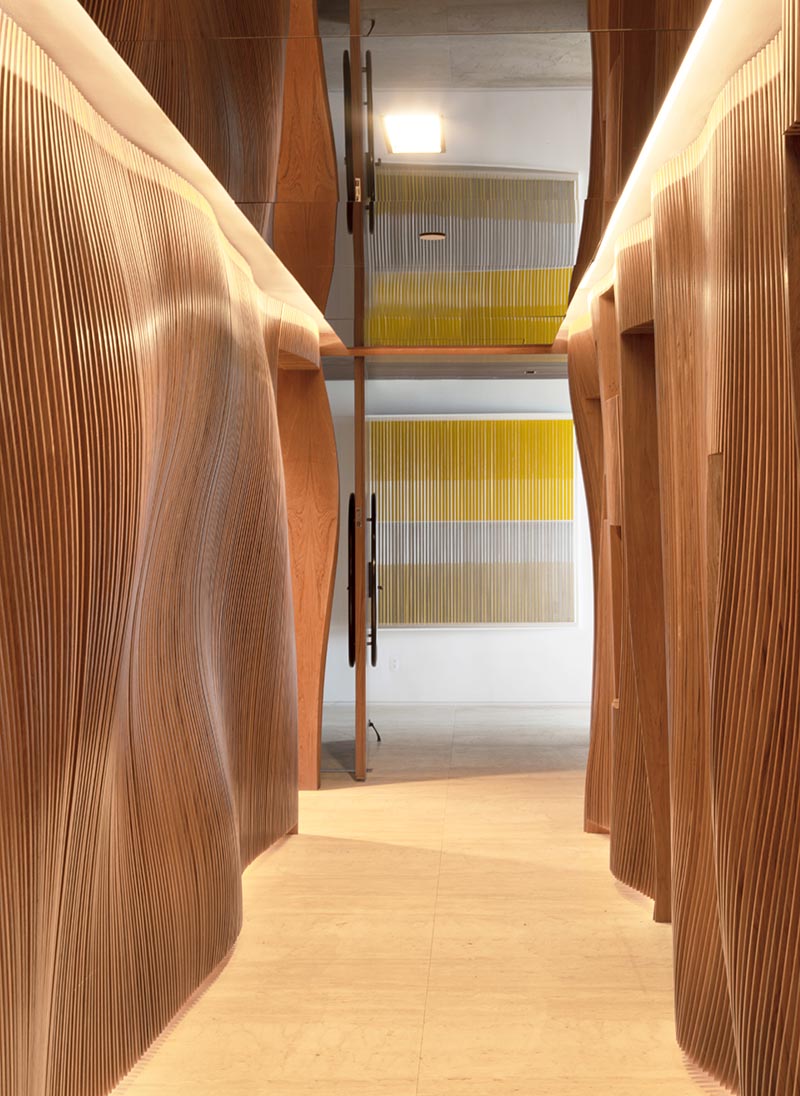 At the edge of the mirrored ceiling is a line of hidden lighting that delicately highlights the top of the wall, adding interest and drawing the eye upwards.