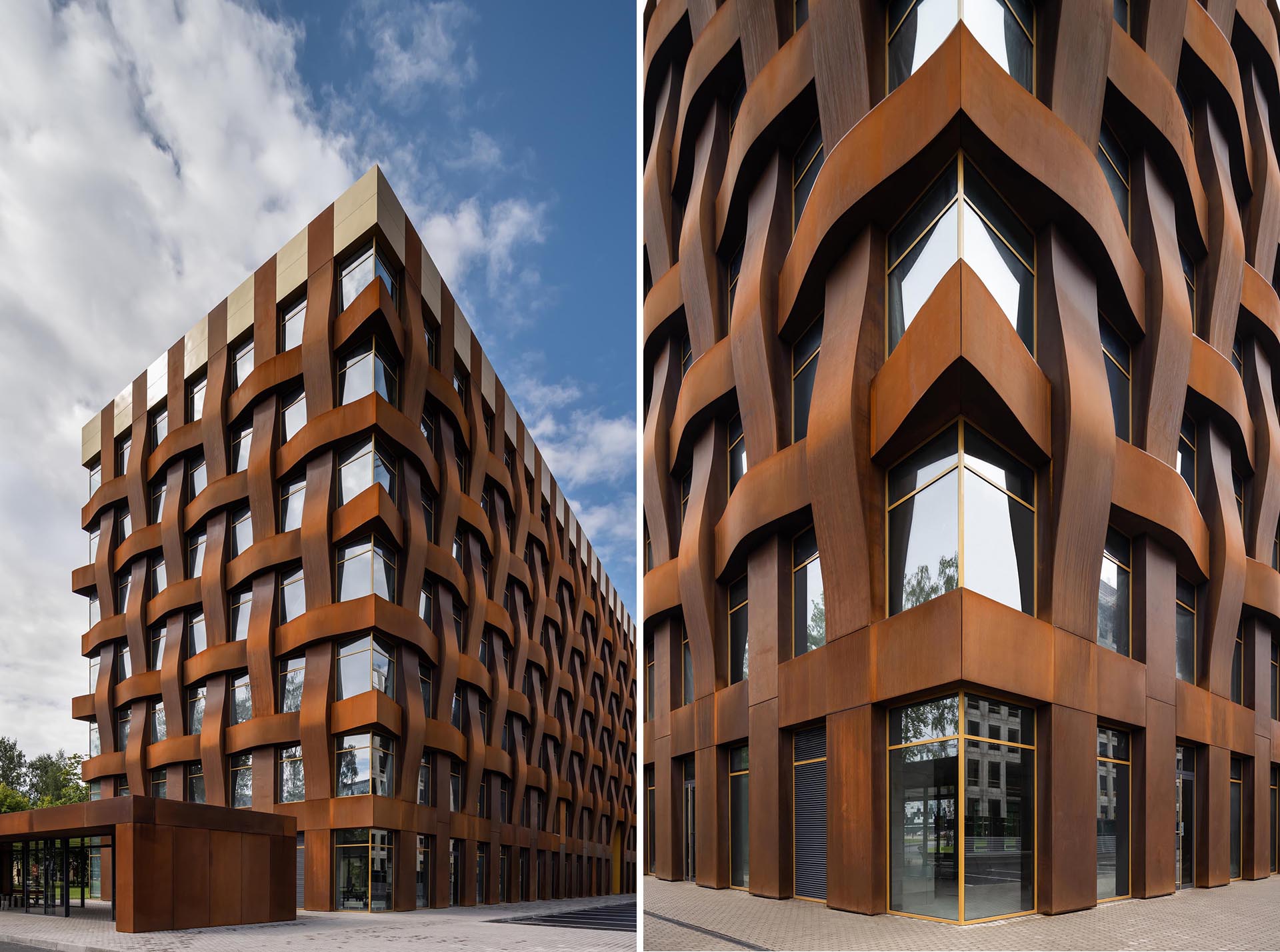 TCHOBAN VOSS Architekten has completed a new office building in Saint Petersburg, Russia, that appears to be woven with weathered steel.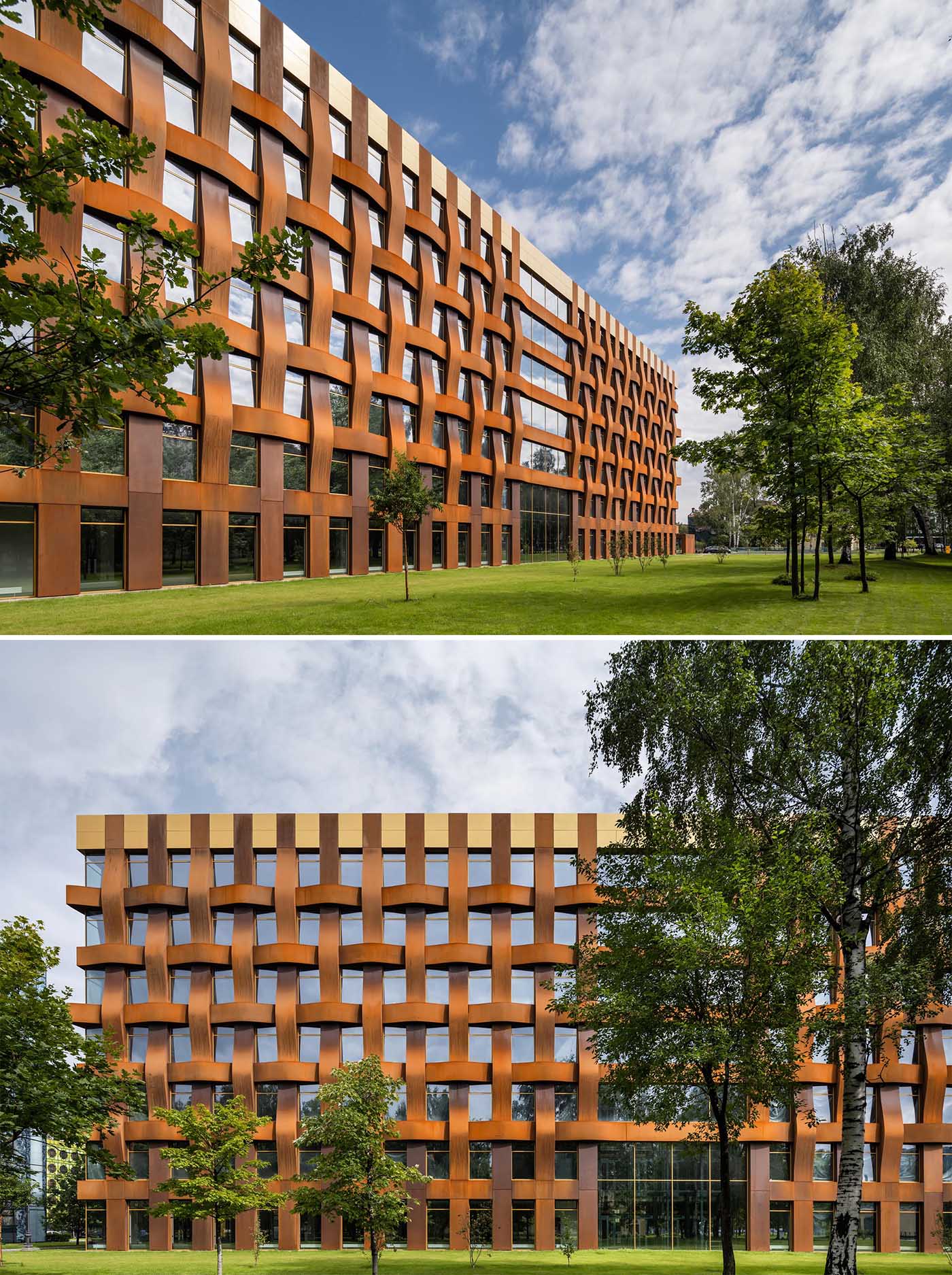 The sculptural weathered steel facade of the building is constructed in a geometric grid and presents itself as a dynamic, organically flowing fabric of loose "warp and weft" threads.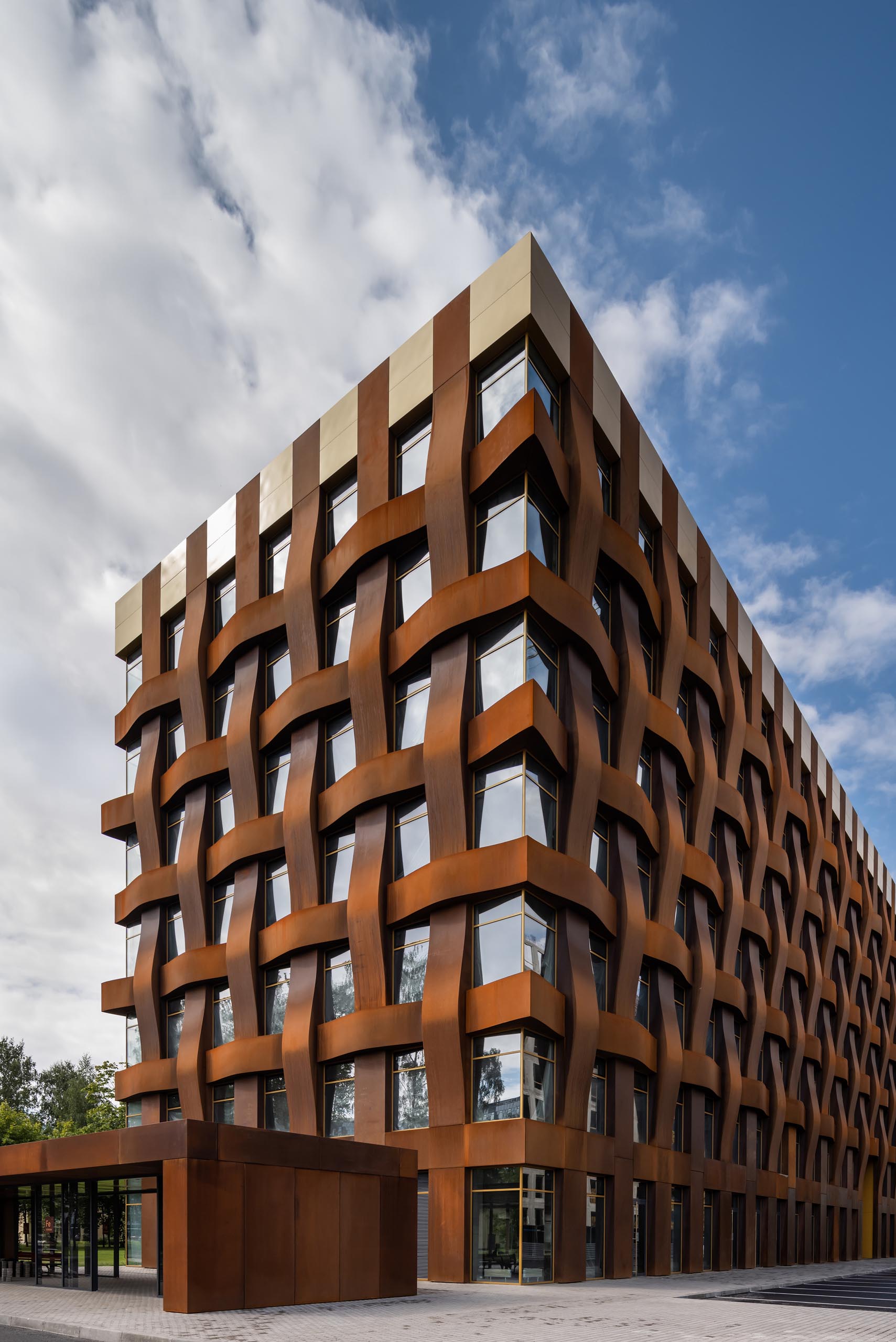 The three-dimensional stripes span the rectangular building both horizontally and vertically, while the alternation of flat and protruding modules creates the illusion of woven threads.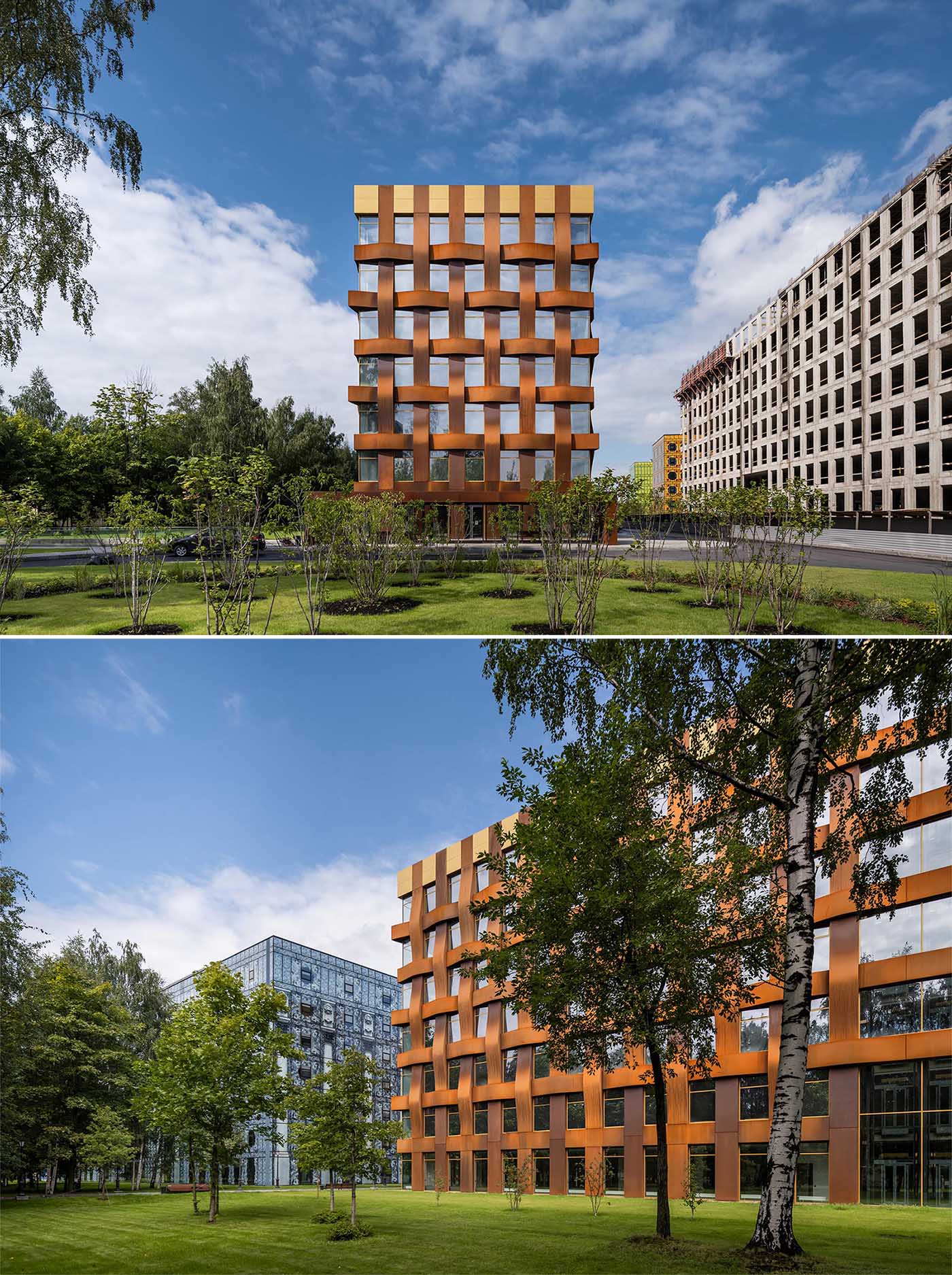 When the building is viewed from the side, the horizontal lines at the intersections of the strips appear to thread behind the vertical lines and vice versa.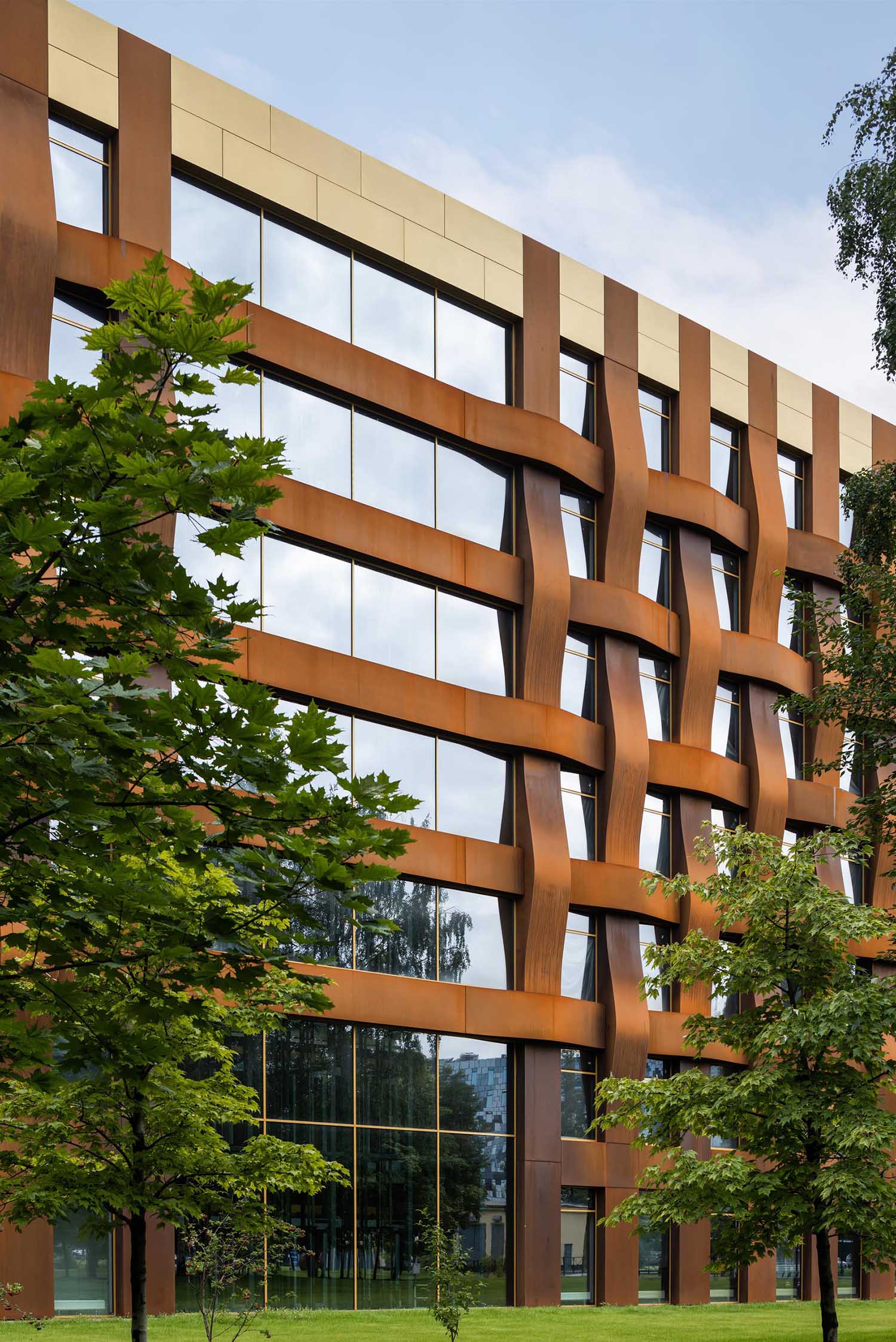 The name of the office building "Ferrum", which is Latin for iron, is a reference to the material structuring the facade and a reference to the history of the former industrial site on which the new building was erected.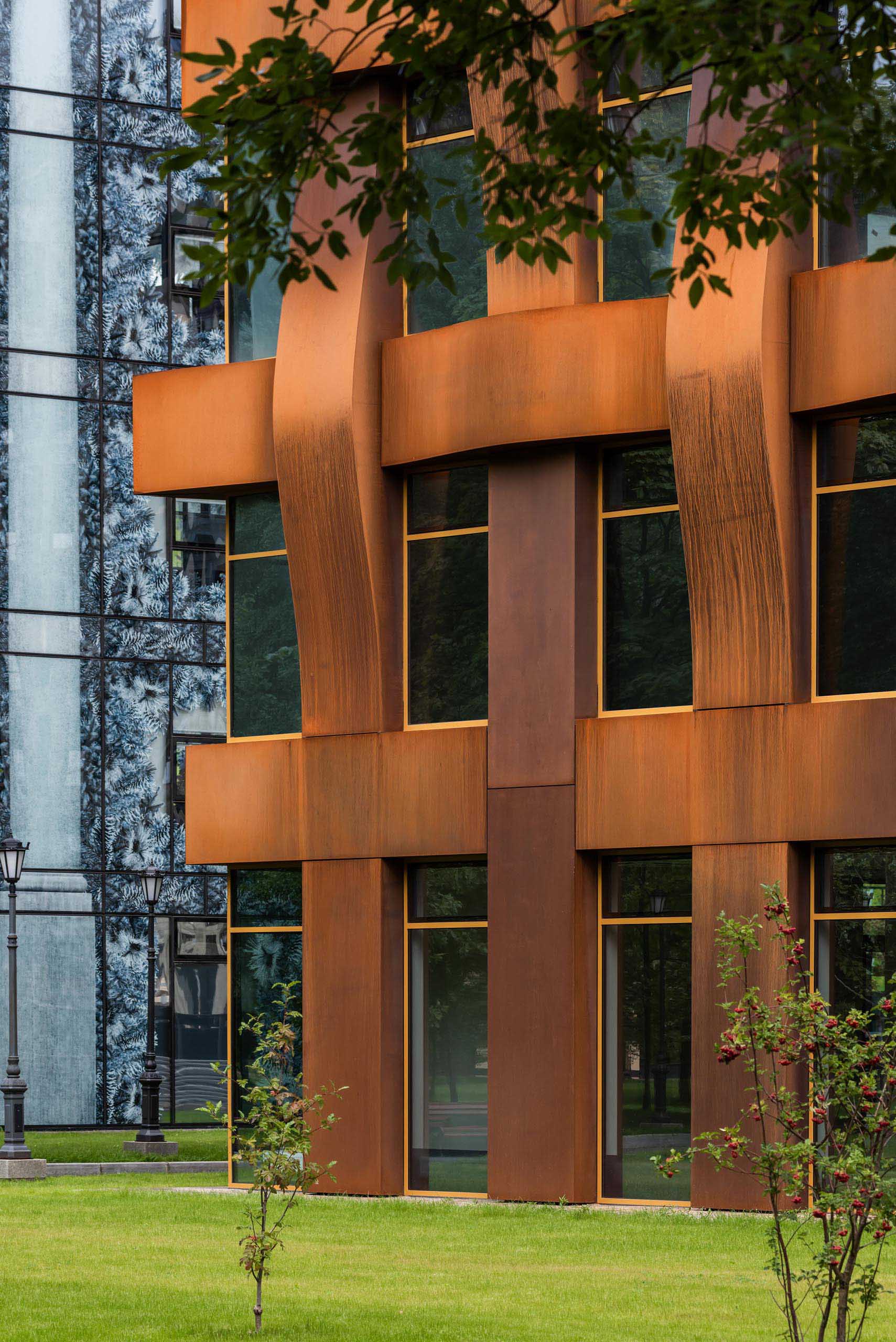 When discussing why they chose weathered steel for the exterior material, the architects mention, "This corrosion-resistant and extremely durable building material with its characteristic rust-red patina and velvety texture gives the building a particularly striking, expressive appearance."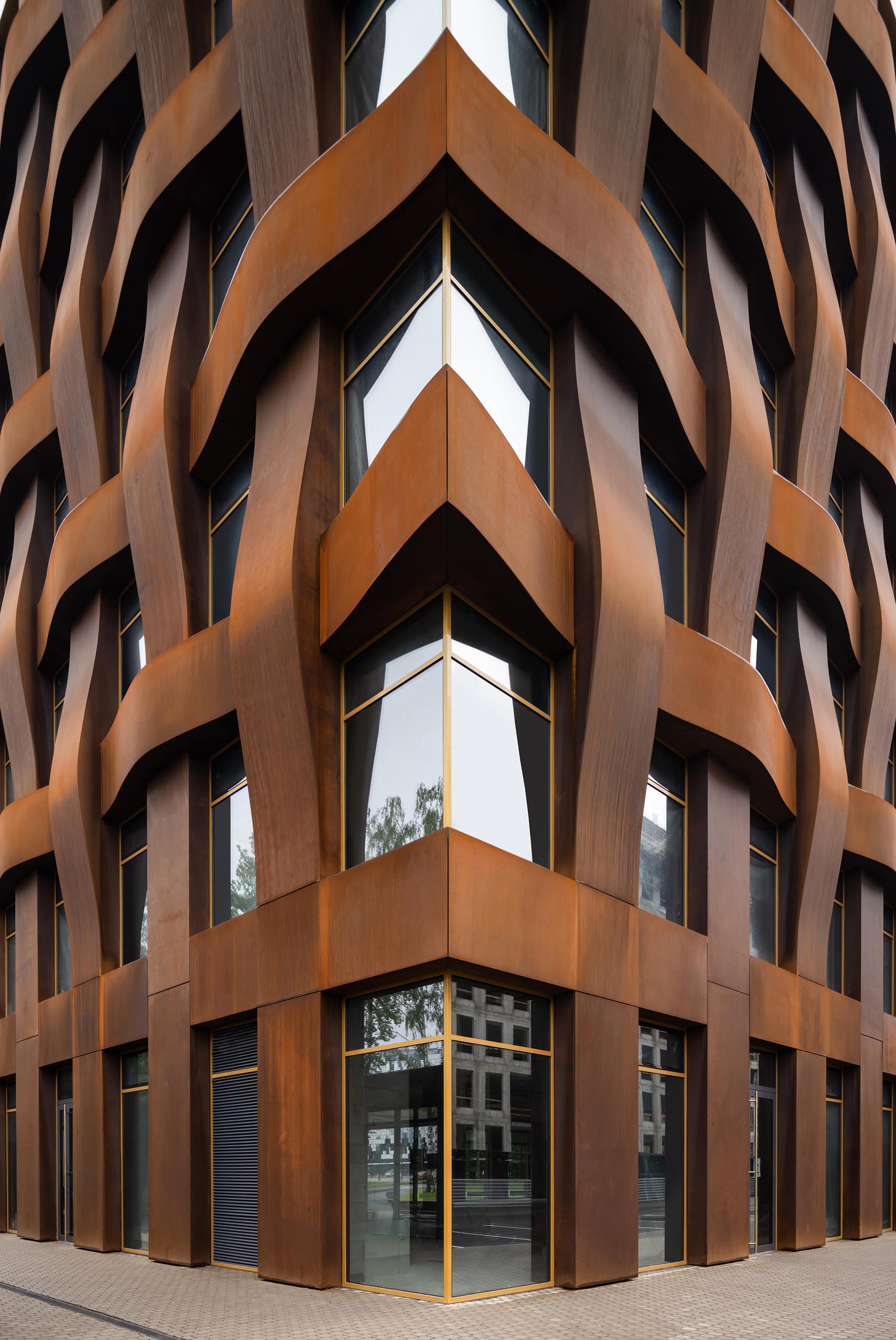 Over time, the weathering steel will change color as it's exposed to the elements.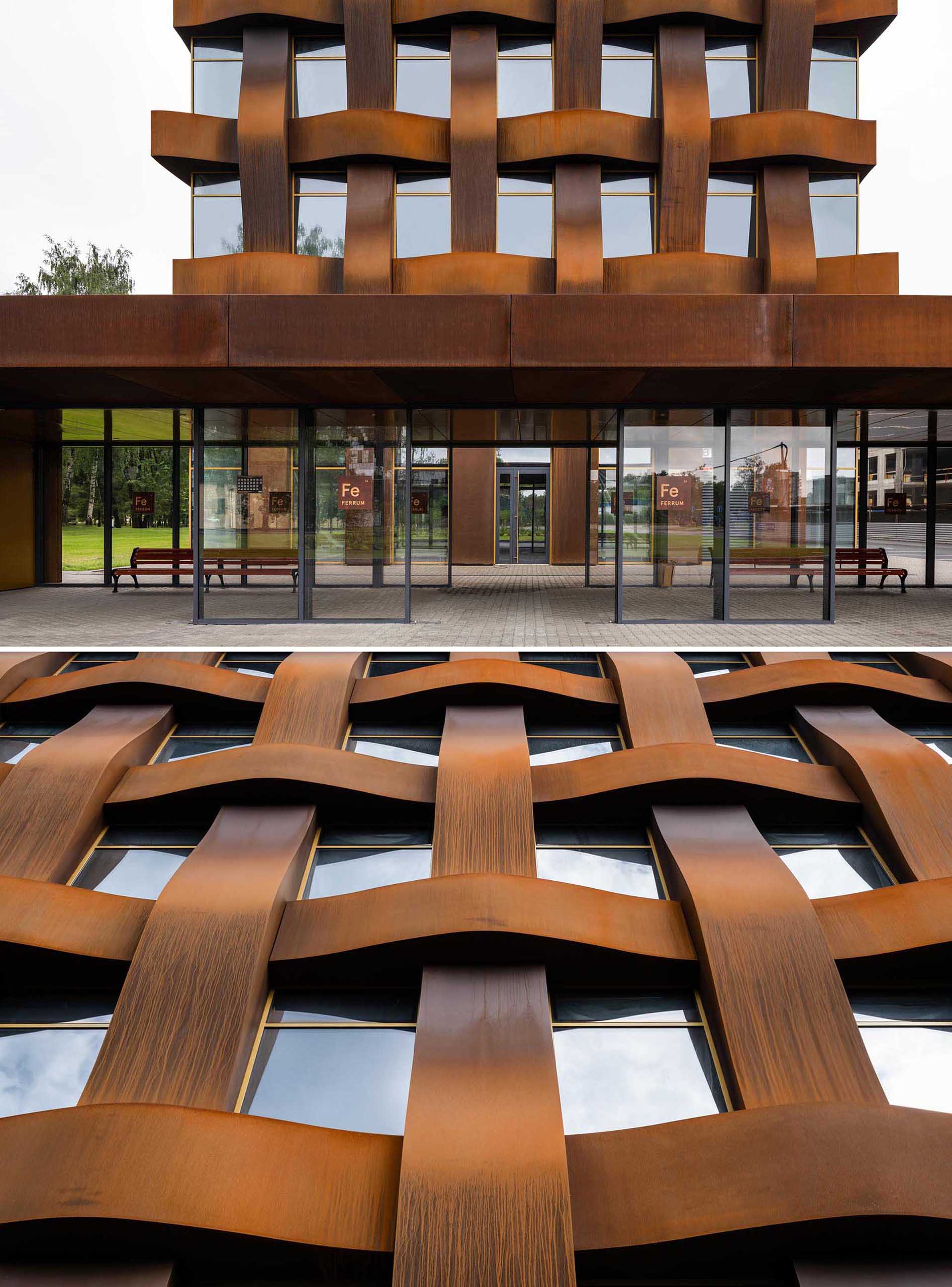 Here are a few close-up looks at the weathering steel details that cover the building.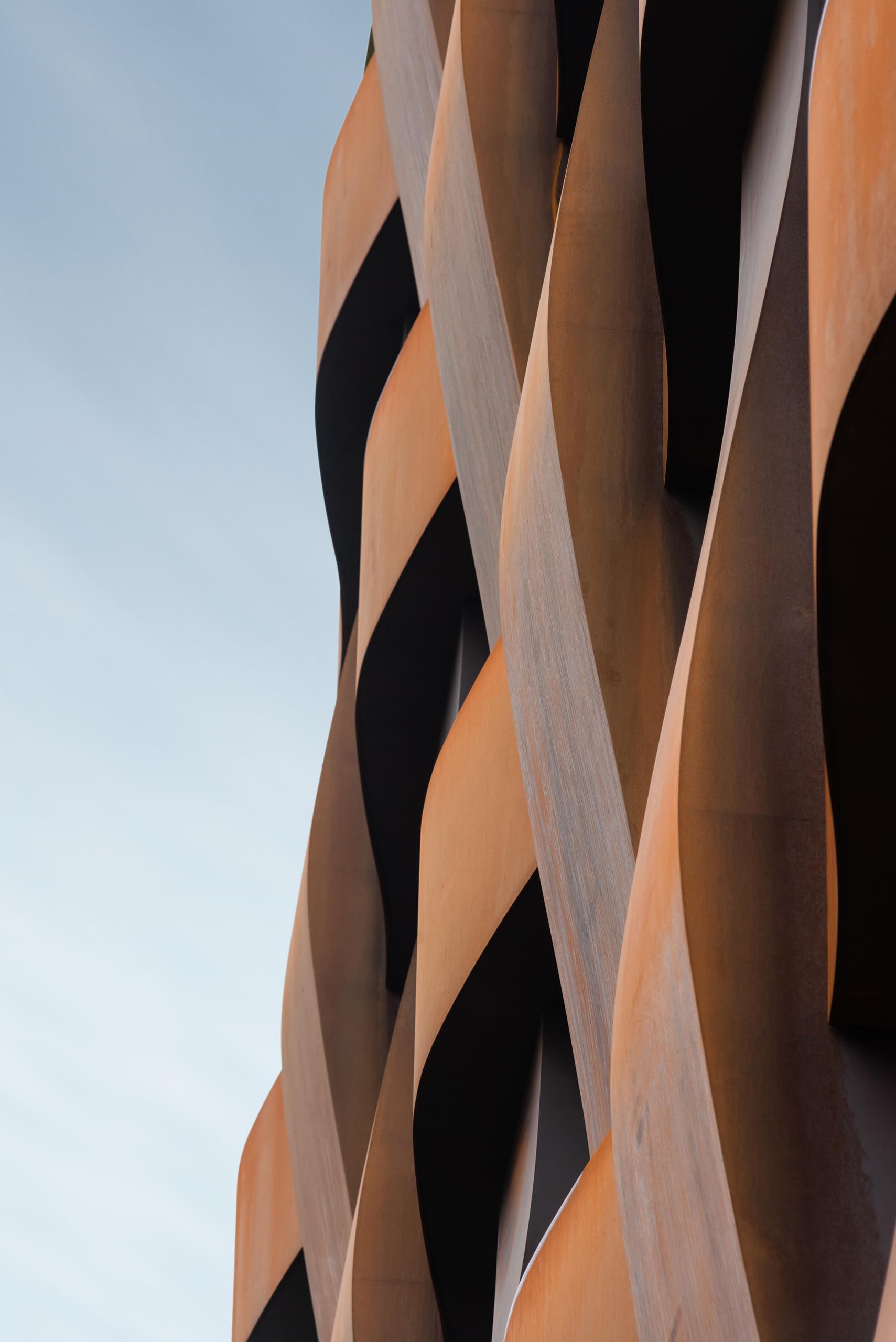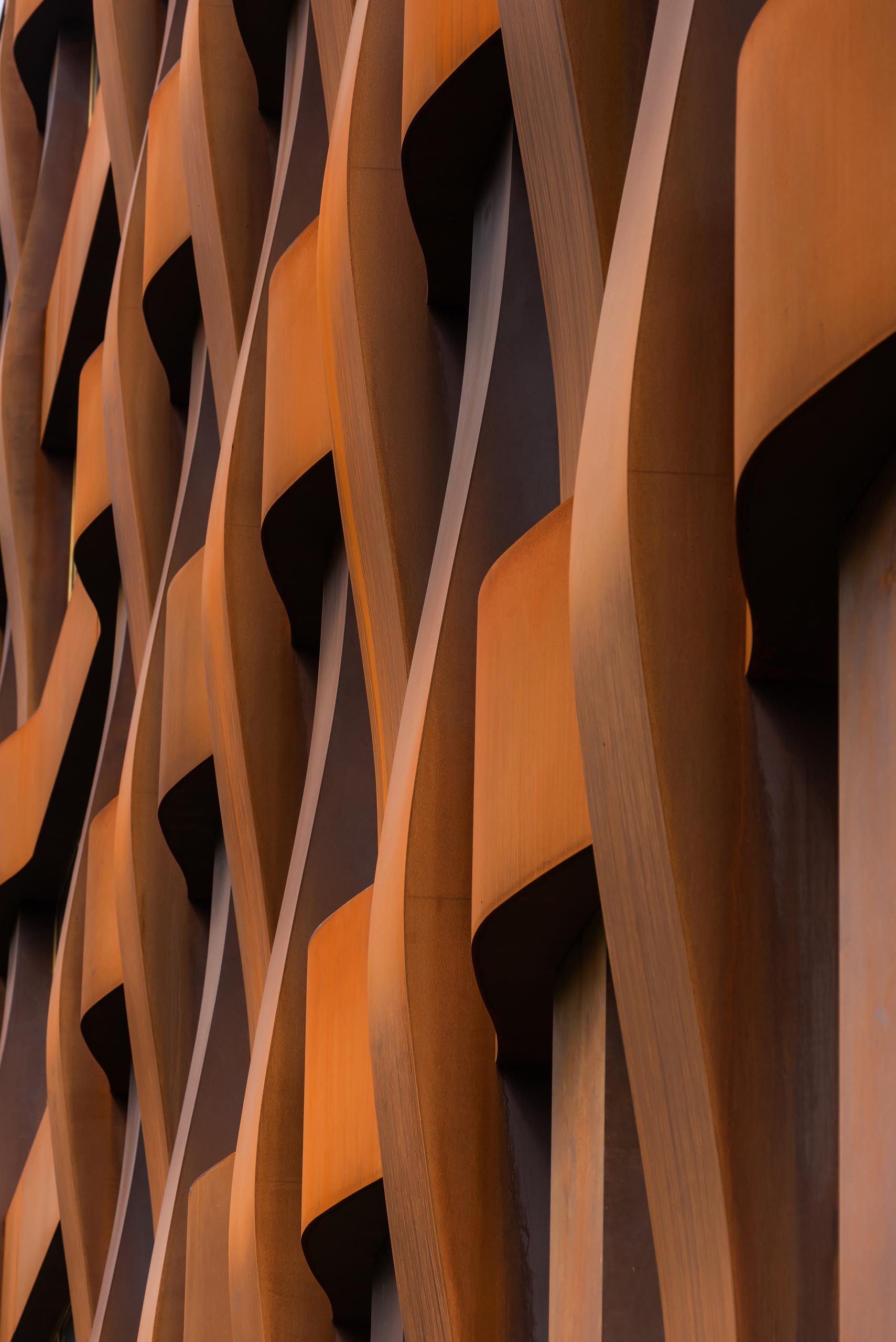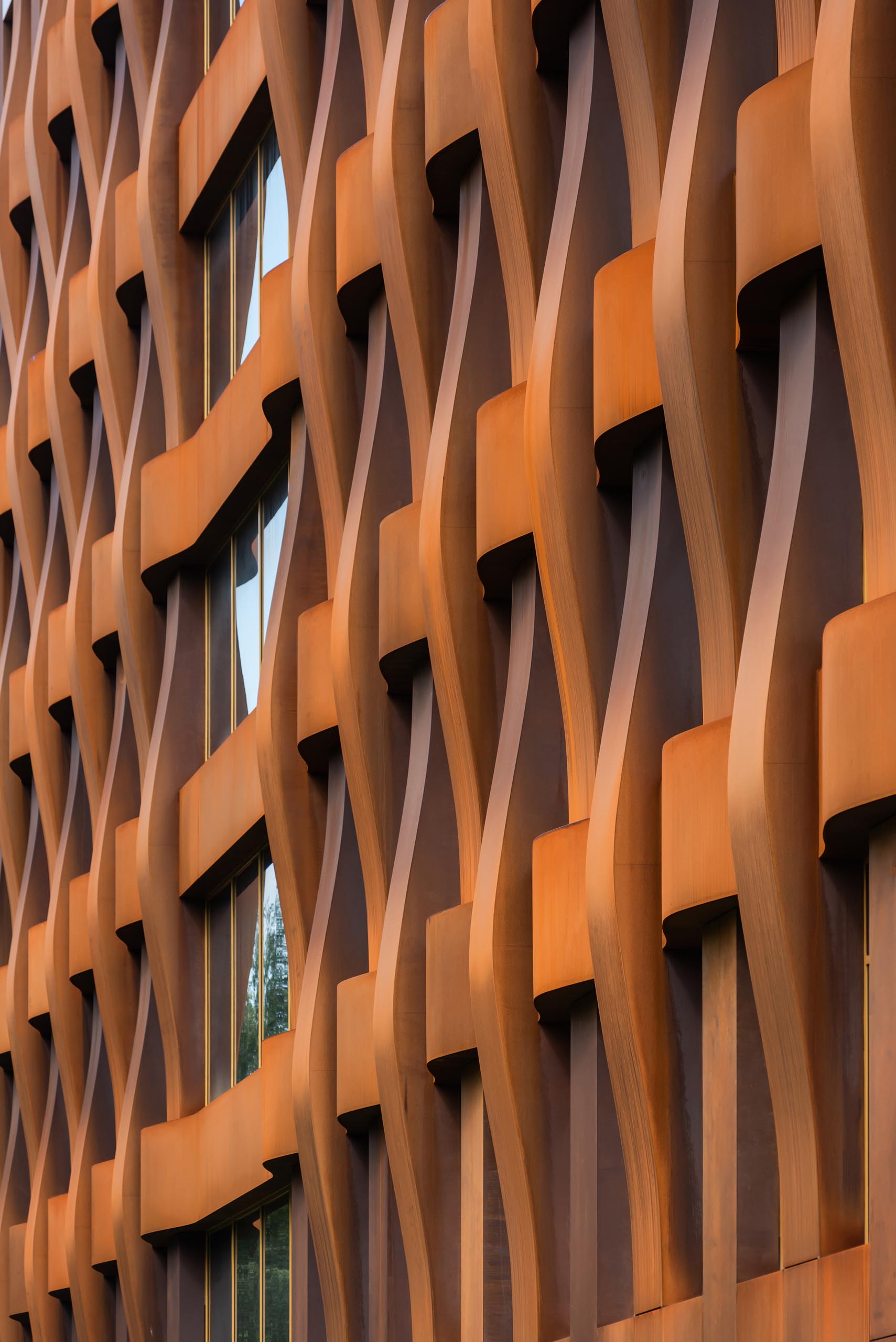 Photographer: Ilya Ivanov | Architecture Firm: TCHOBAN VOSS Architekten | Architect: Sergei Tchoban | Project Manager: Valeria Kashirina | Project Team: René Hoch, Natalia von Kruechten, Puk Paludan, Evgenia Sulaberidze | General Contractor, Project Management, and Landscaping: Teorema (Business Park Polustrovo Ltd.) | Structural engineering: Nord Fassade | Corten steel: SSAB