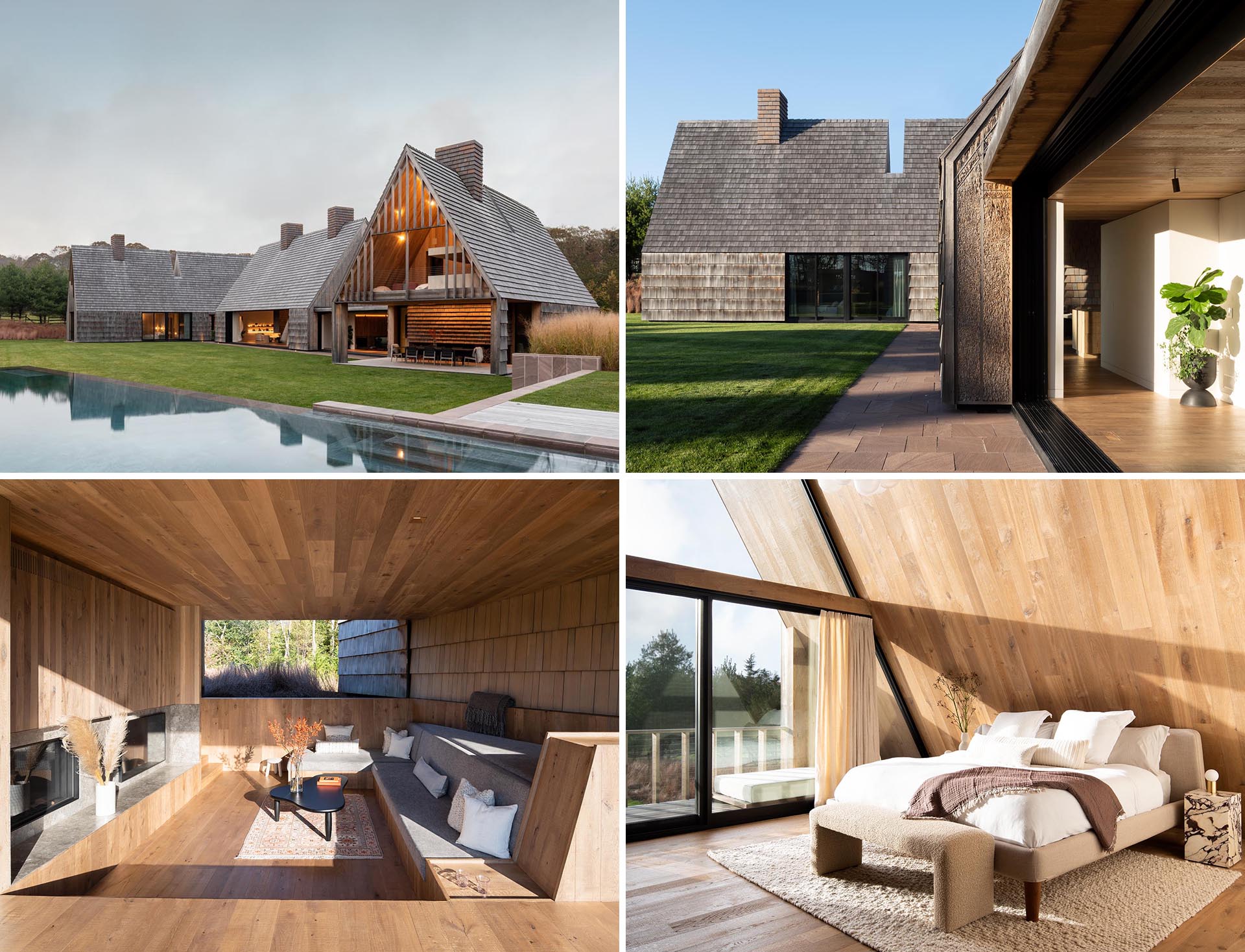 Bates Masi + Architects has designed a new home for a young family in Amagansett on Long Island in New York State.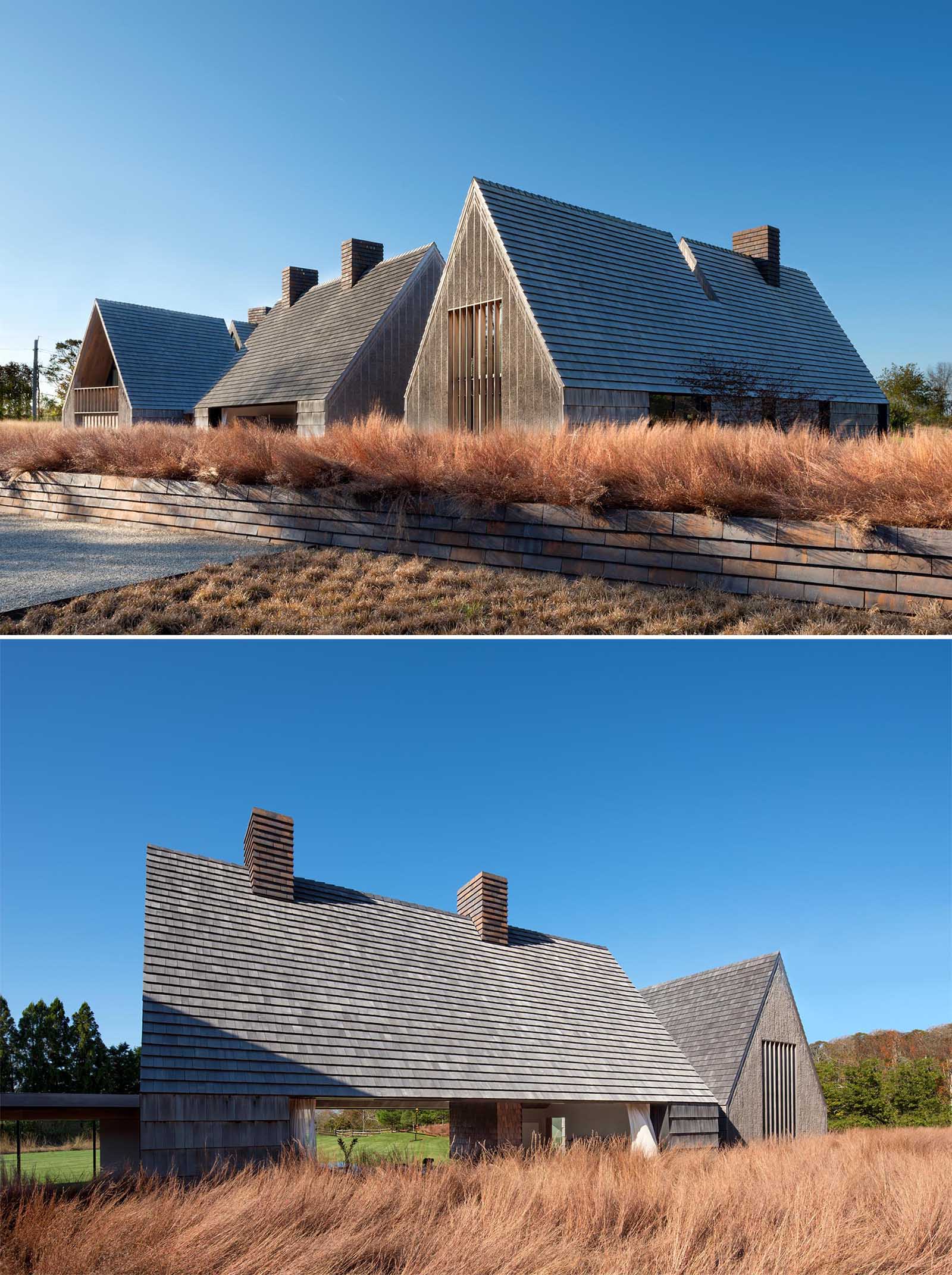 The weathered wood shingle siding that covers the home is common to the region, while the traditional thatch siding is packed neatly between the exposed exterior framing and makes reference to the grasses of the pasture.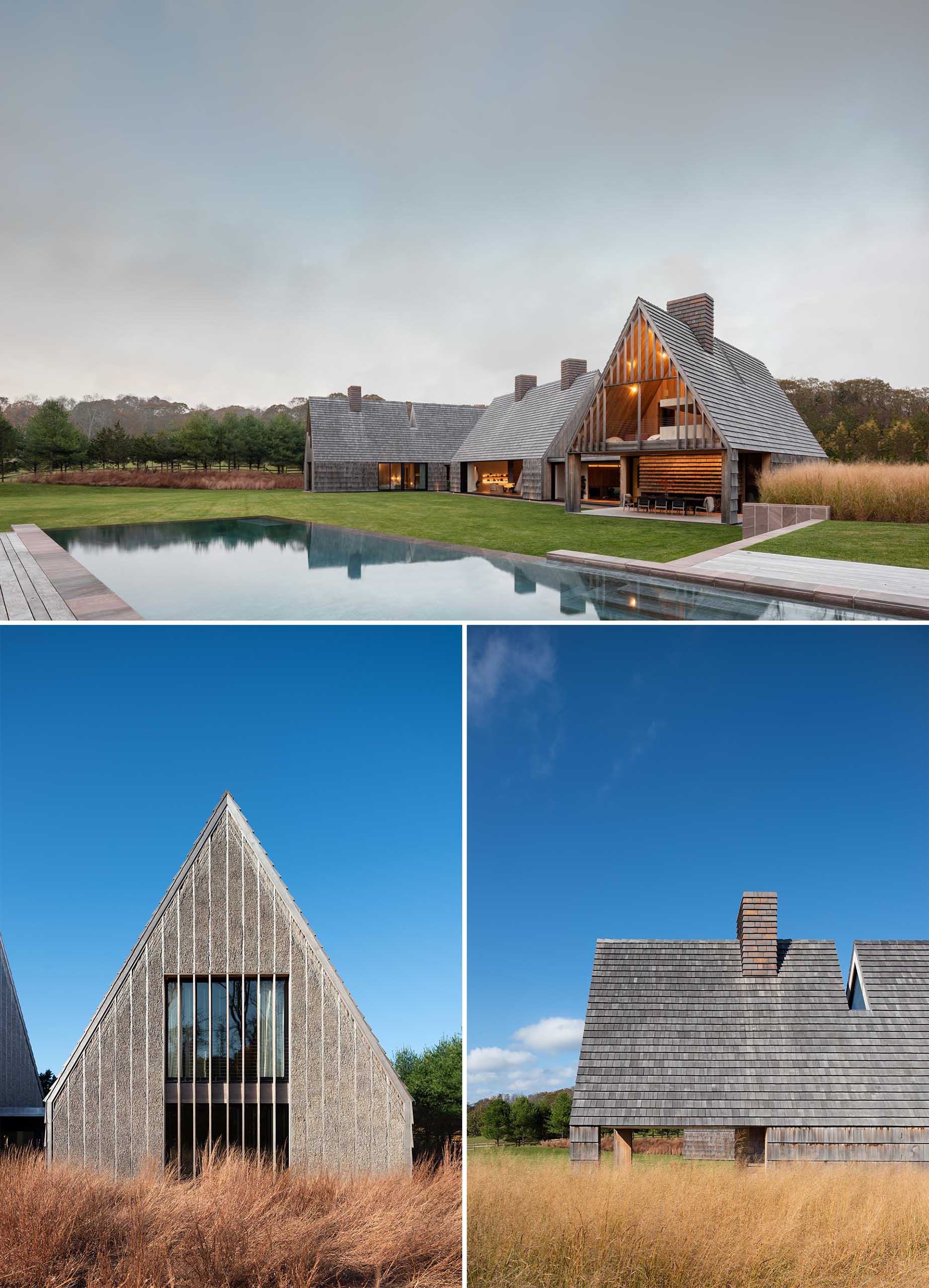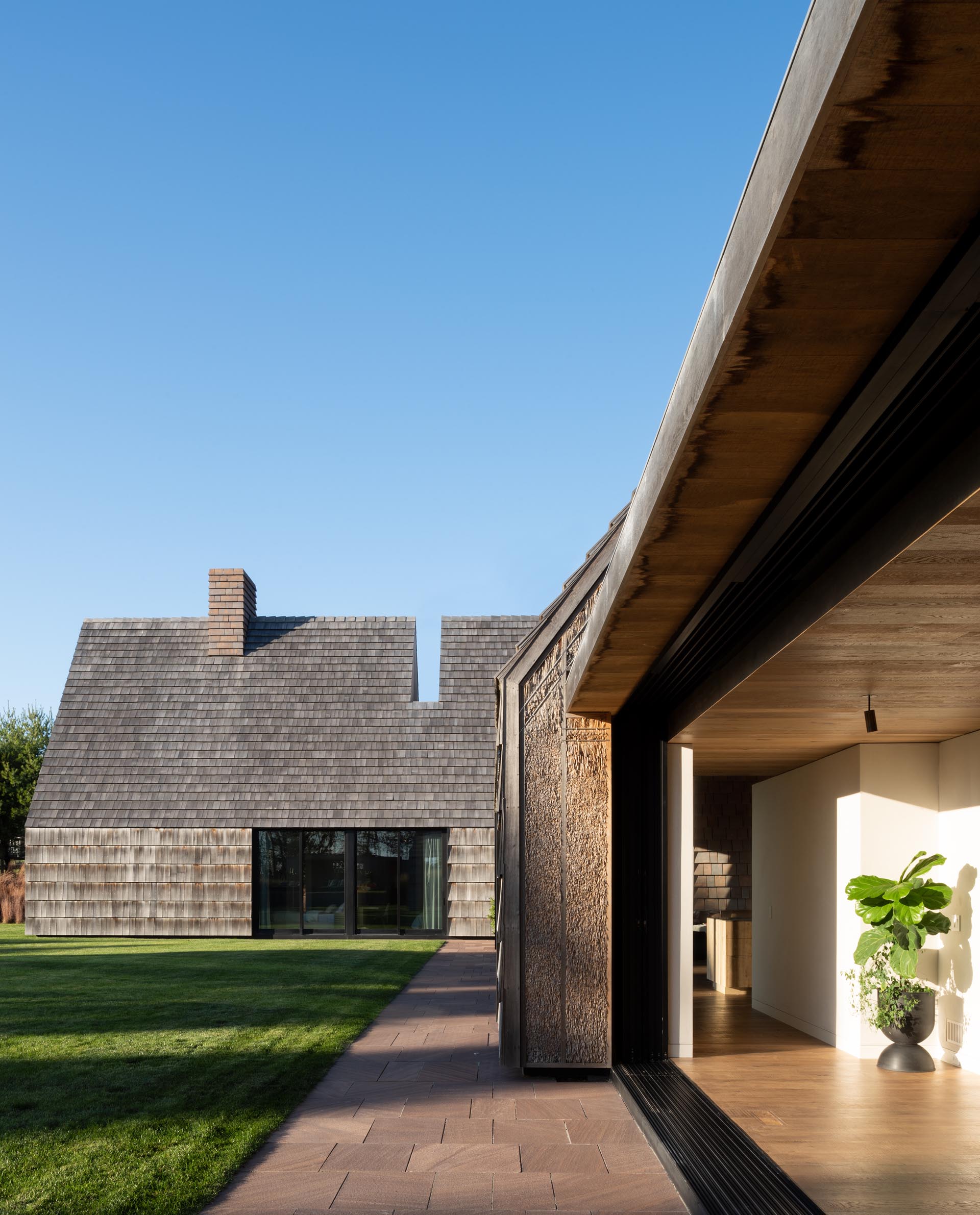 The exterior siding and paving are carried through the breezeways that connect the volumes of the house, further integrating the house with the site.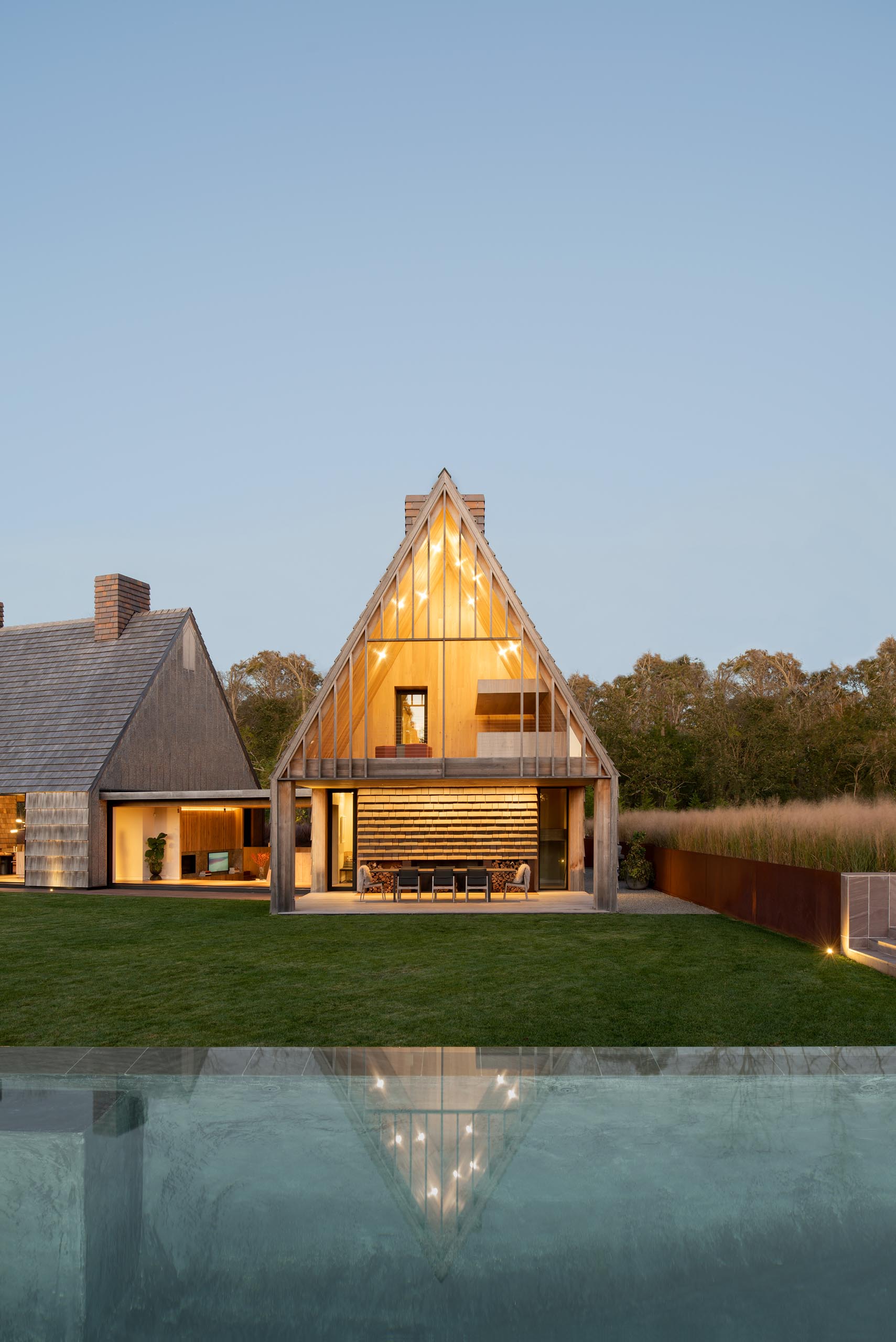 The public spaces in the home, like this covered outdoor lounge, are each centered around oversized fireplaces to celebrate the family gathering together.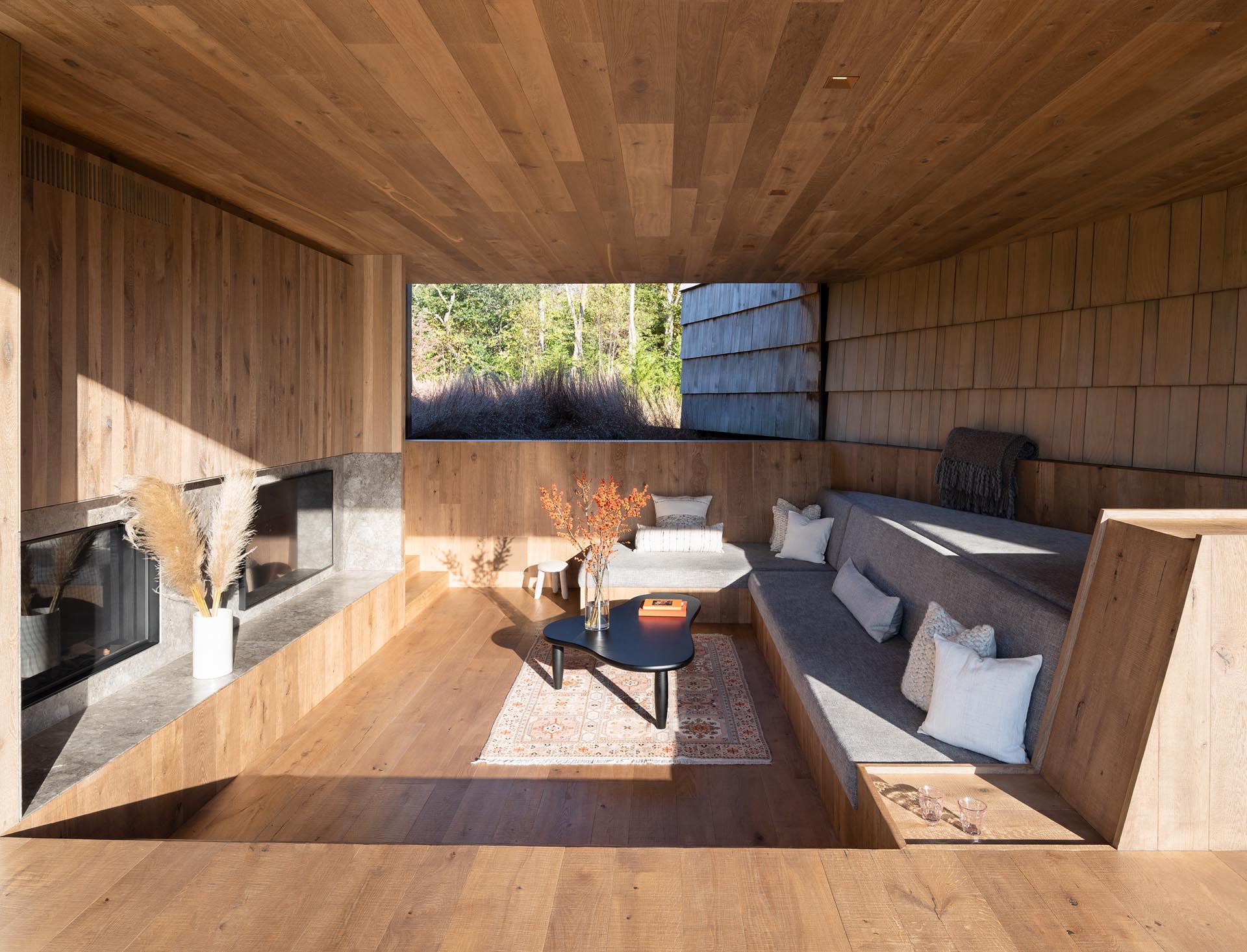 Another partial outdoor space is dedicated to relaxing in the sunshine, with a built-in daybed that has views of the swimming pool.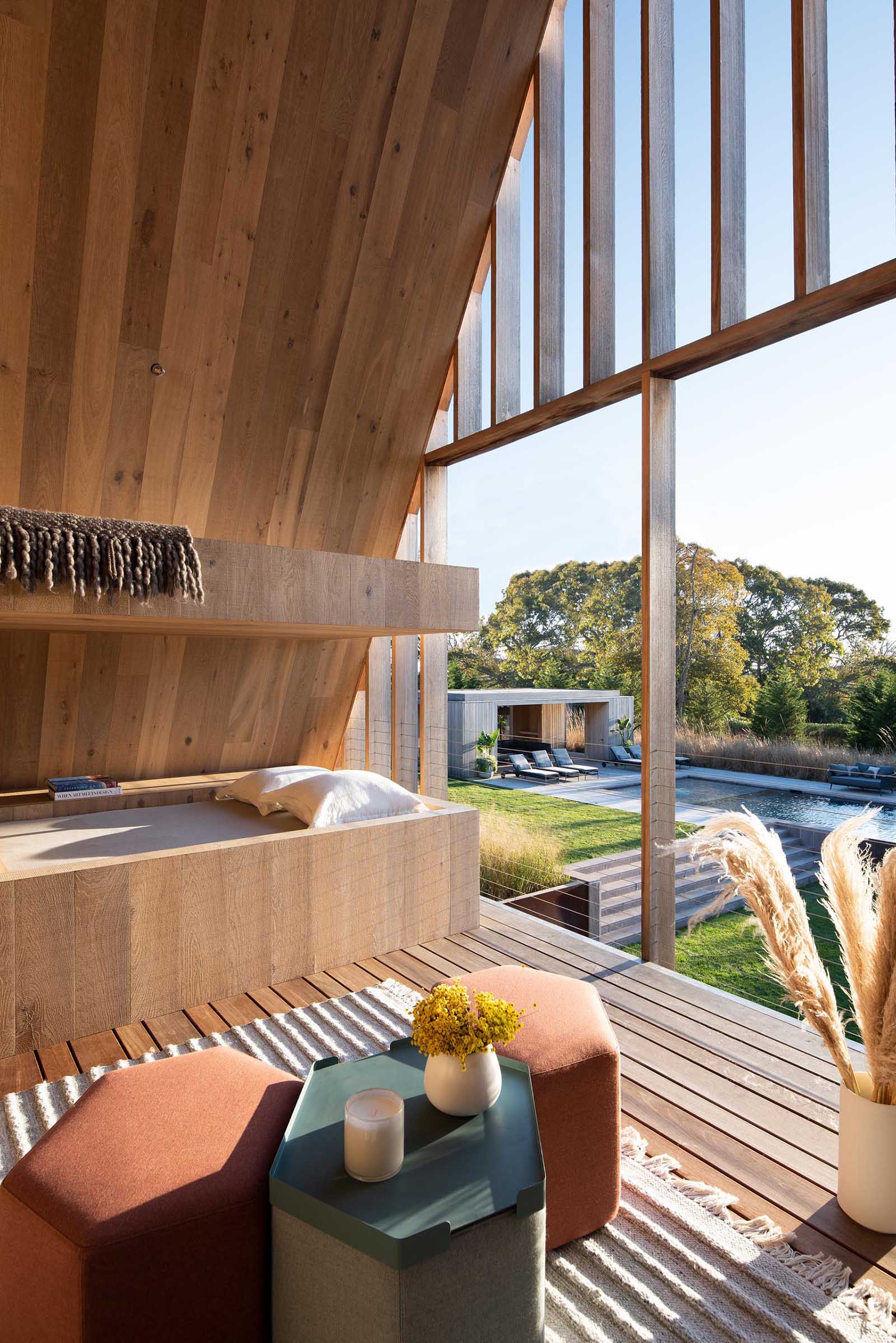 Natural materials including oak, clay tiles, and plaster reinforce a connection to the landscape and a mood of warmth and comfort throughout the home.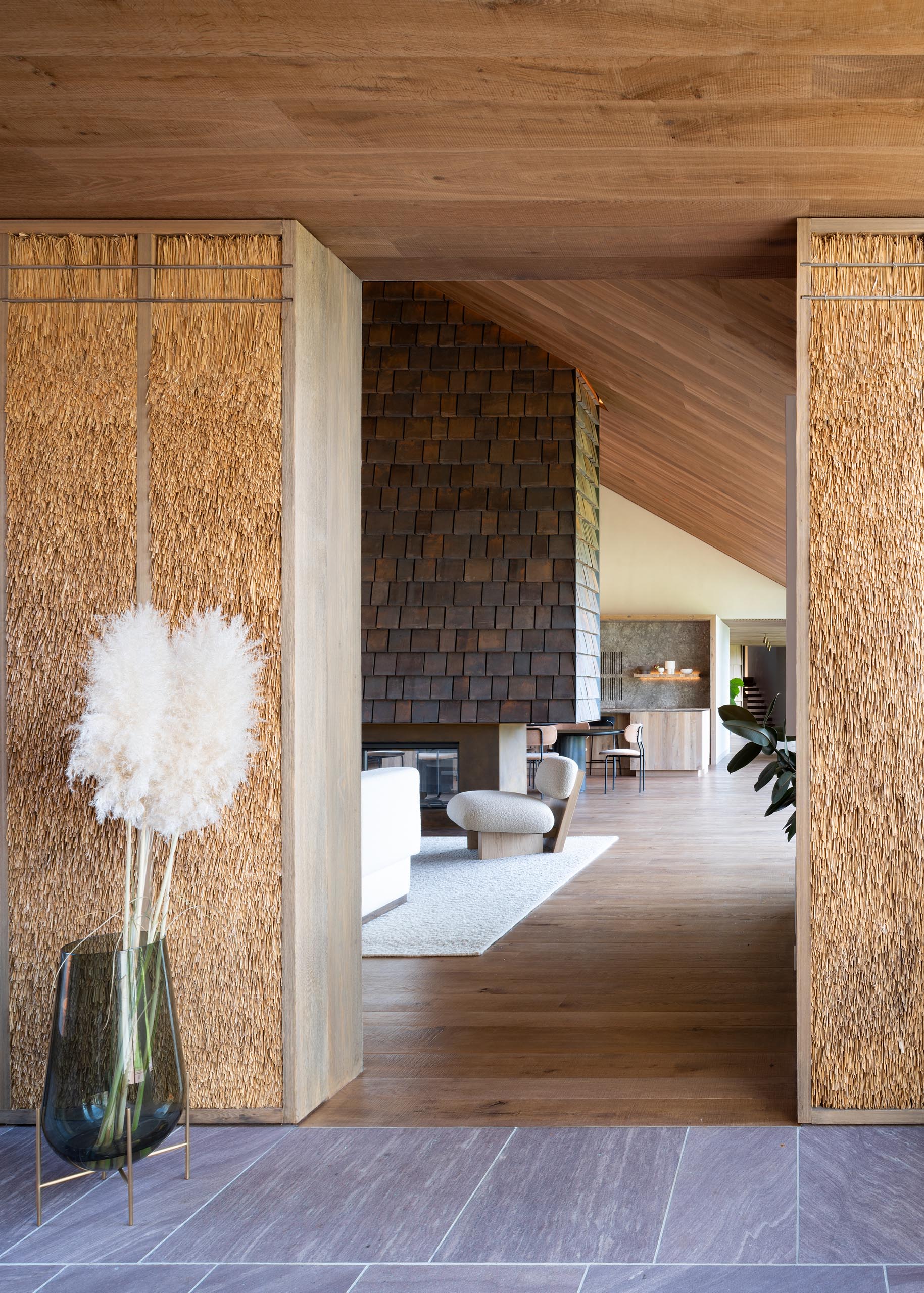 Black window frames contrast the oak interior, while a long built-in bench adds ample seating to the open plan room that connects to the outdoor living room.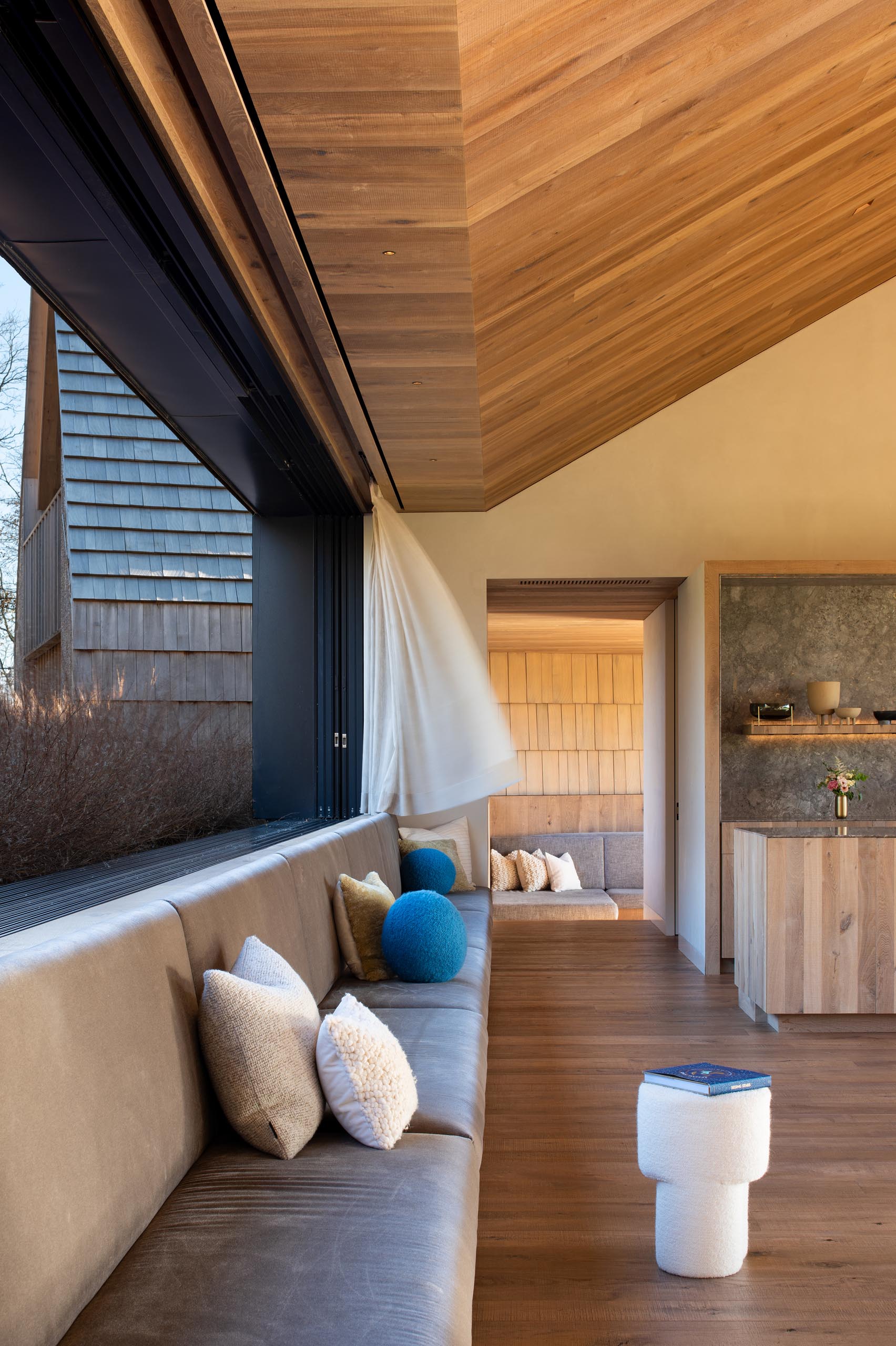 The steep roof pitches allow for high ceilings, while in the kitchen, a gray stone countertop and backsplash complement the light wood cabinets and island.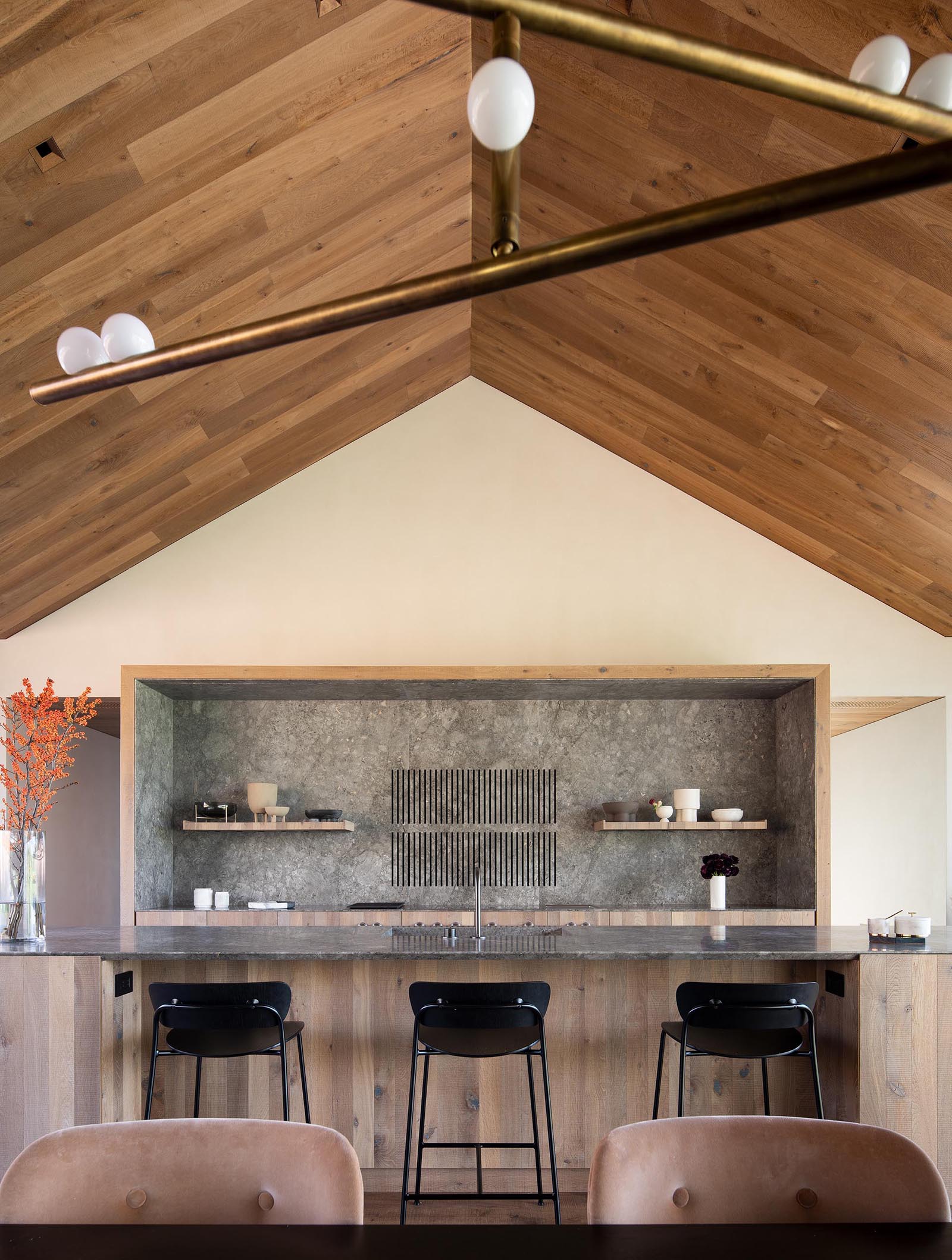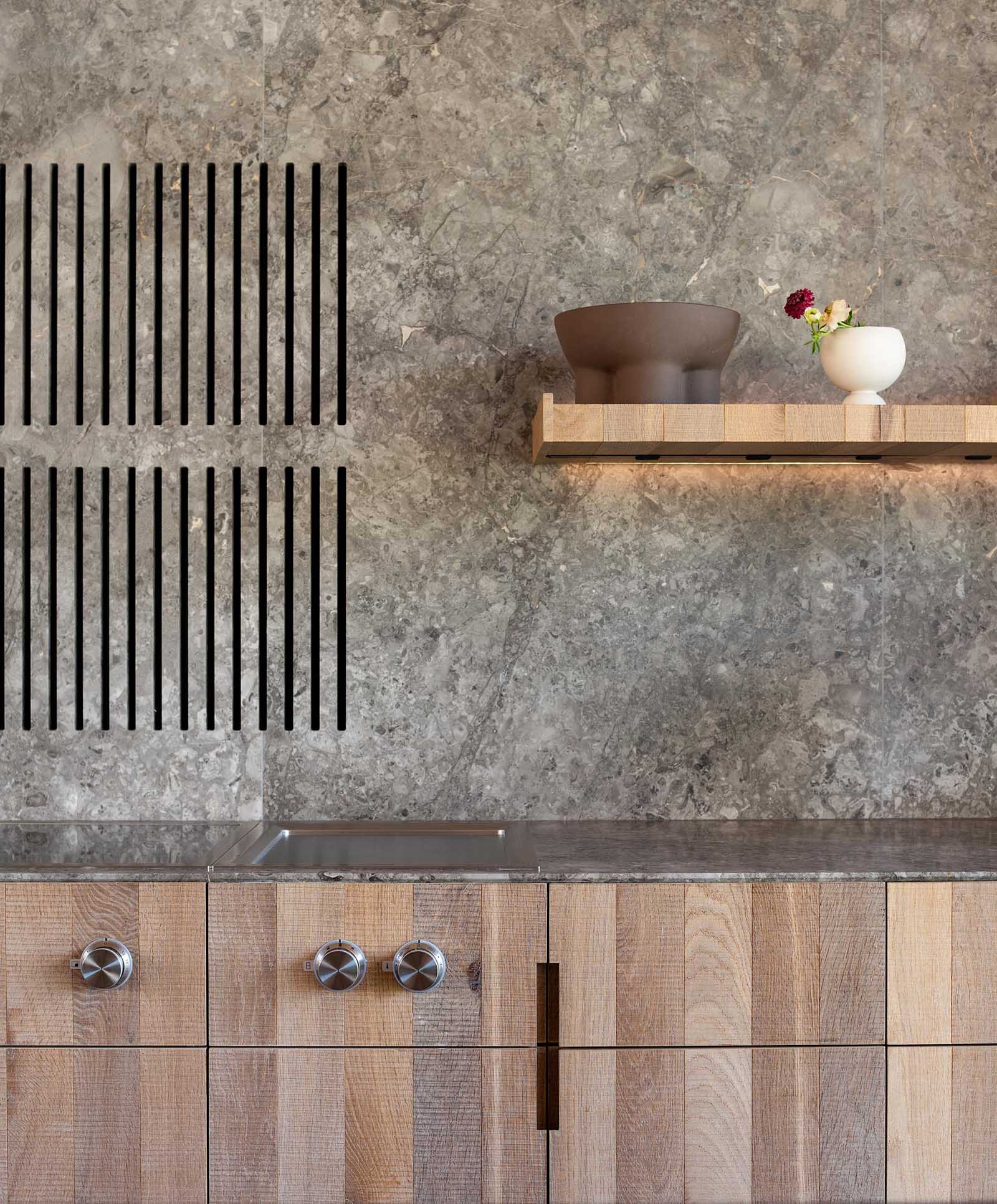 Wood stairs accented by hidden lighting connect the various floor of the home.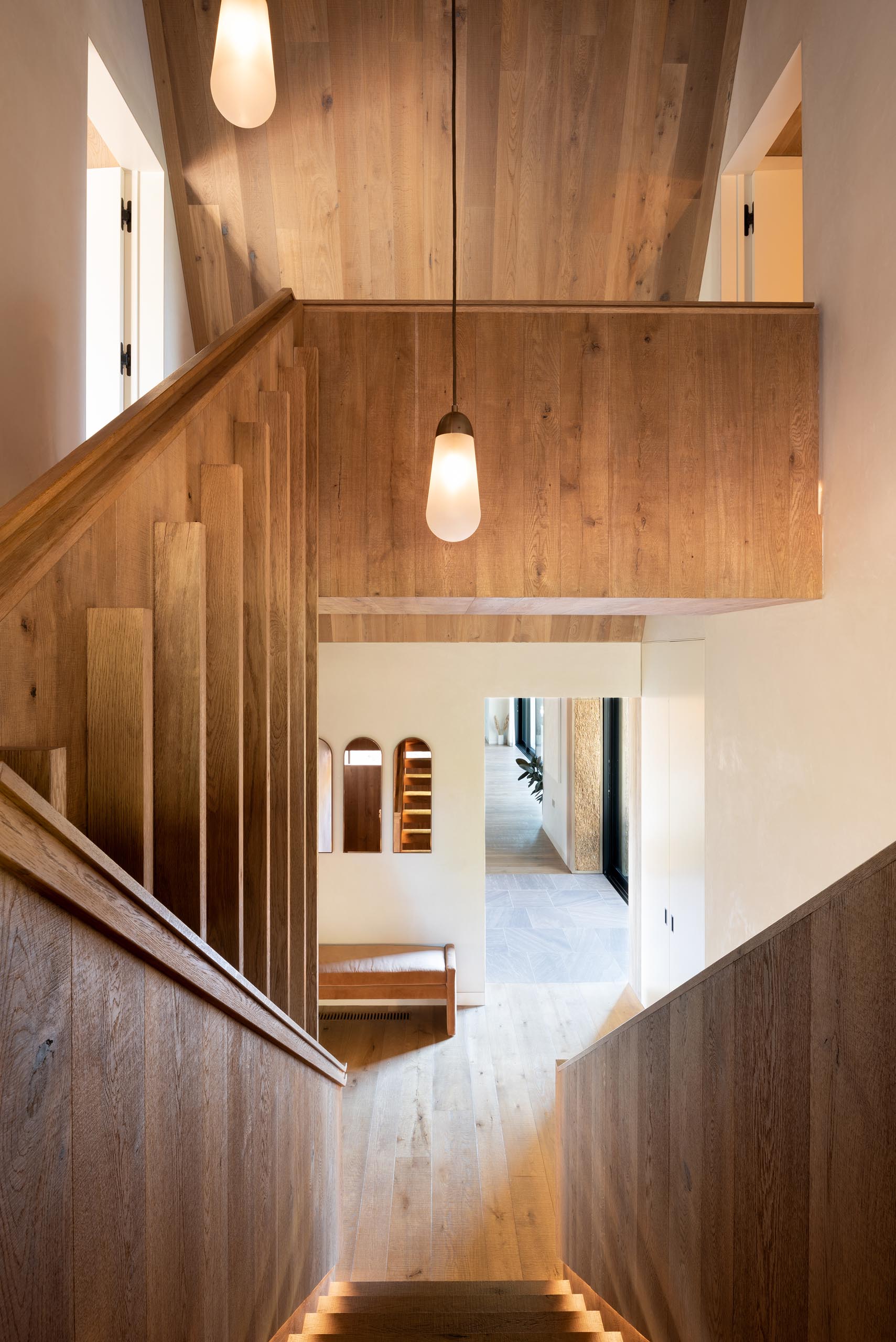 In the main bedroom, the steep roof pitch allows for ample natural light to flood the room.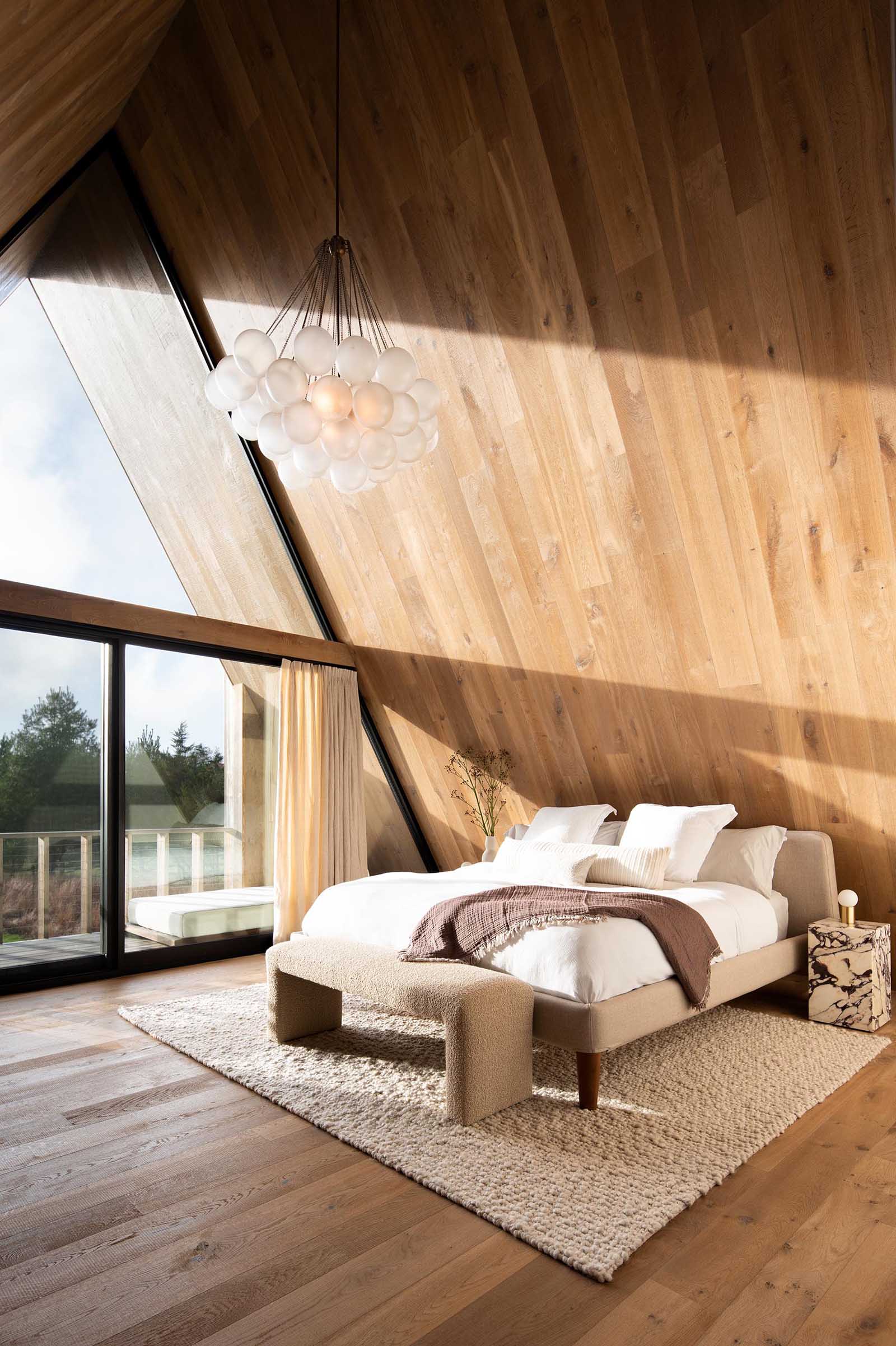 In the en-suite bathroom, a wood vanity seamlessly blends into the wall behind it, while the vertical accents draw the eye upward to the high ceiling.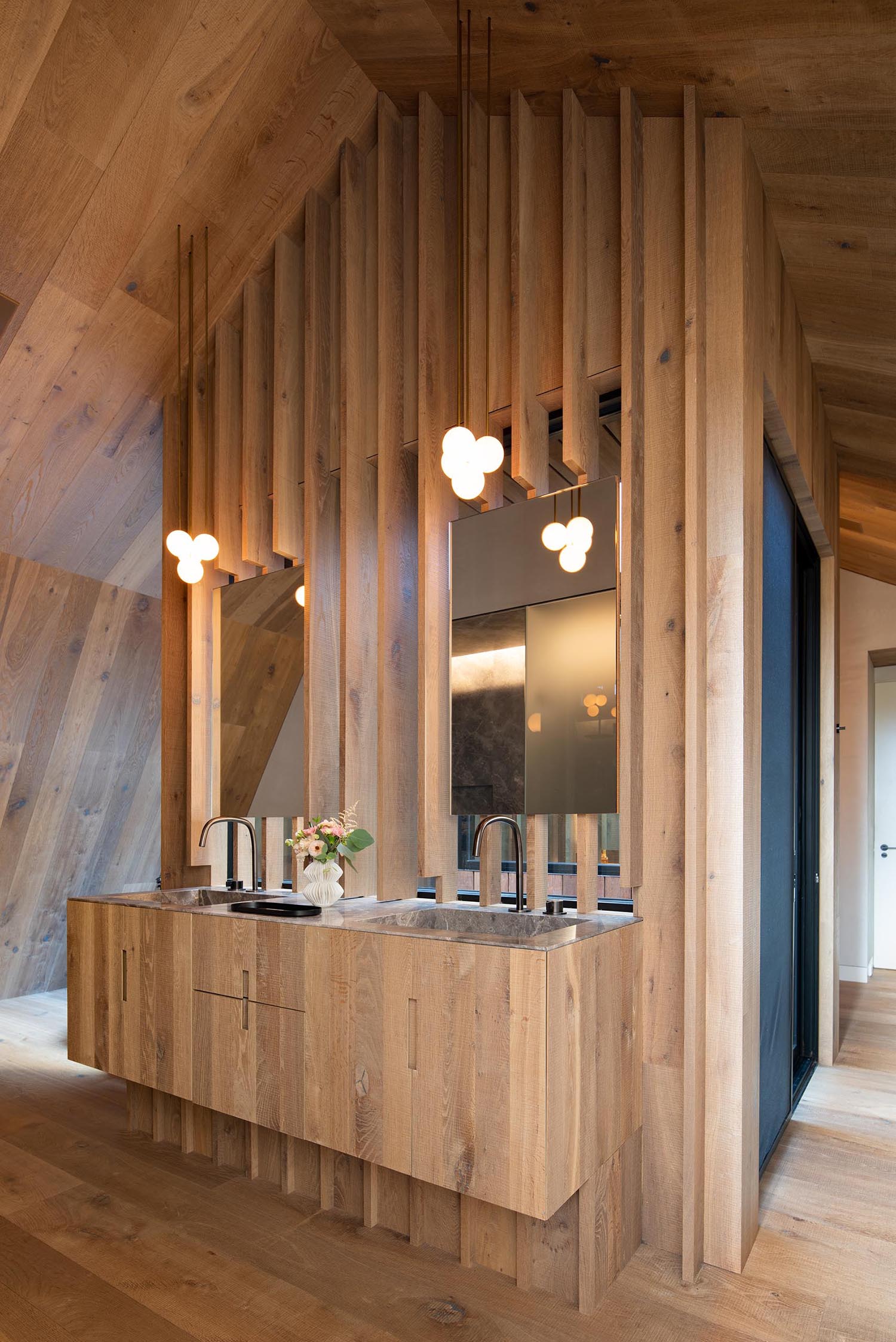 The bathroom also includes a freestanding bathtub with a minimalist black faucet.
Photography provided by Bates Masi + Architects | Architect: Bates Masi + Architects | Interior Design: JL Hummel Interiors LLC | Contractor: John Hummel & Associates Custom Builders