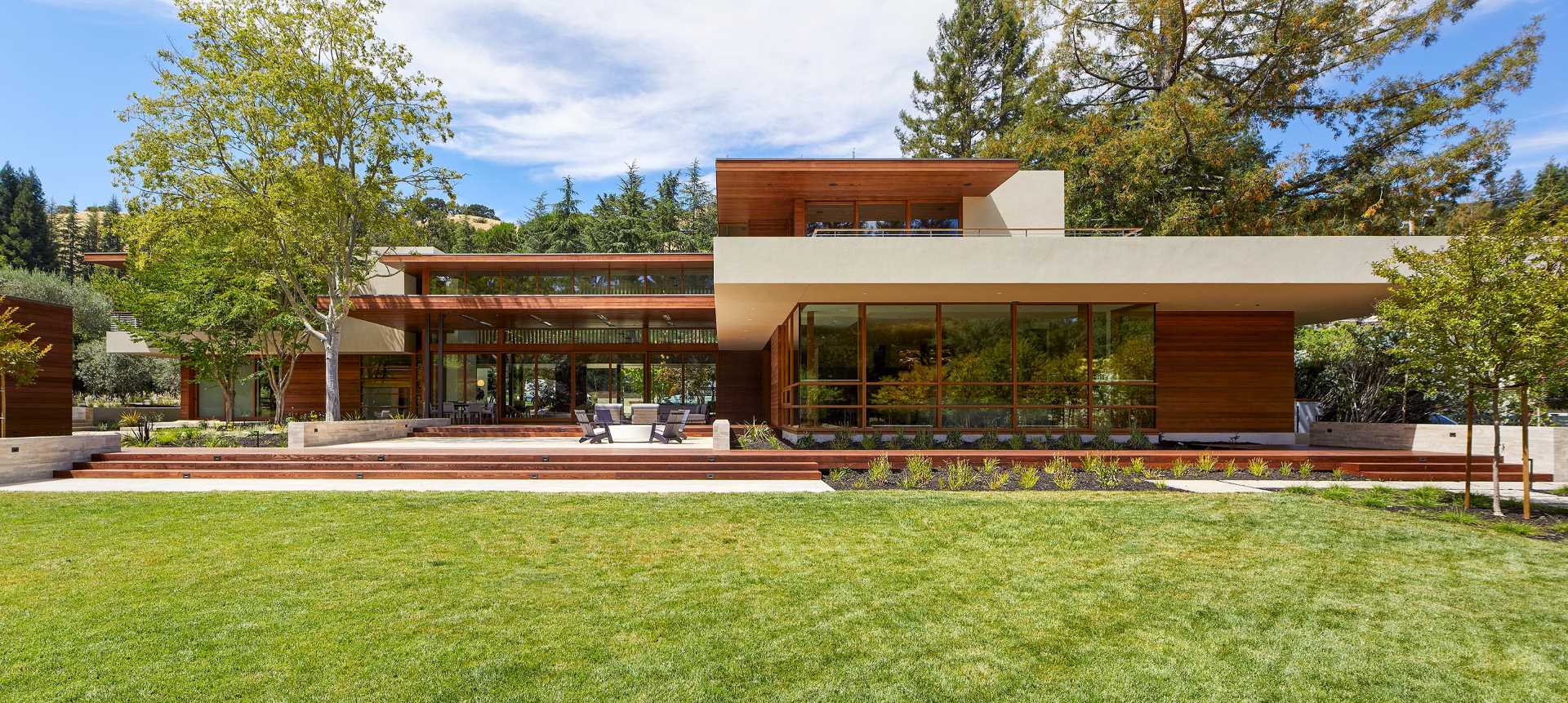 Swatt | Miers Architects has sent us photos of their project, the 'Happy Valley Residence' in Lafayette, California.
A key design element of the home is the H-shaped layout with an exterior clad in Western Red Cedar siding. A path guides visitors through the entry courtyard to the pivoting glass front door.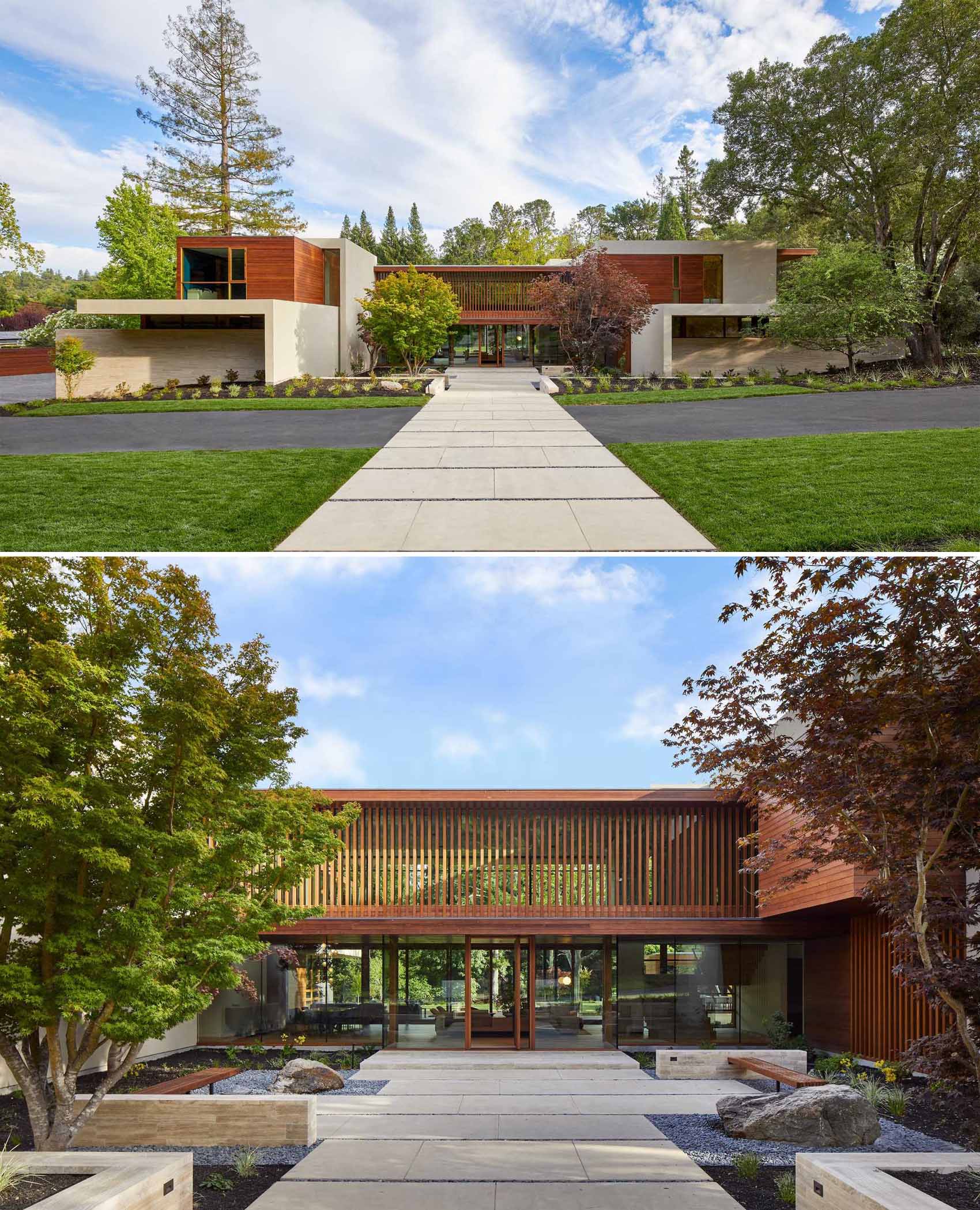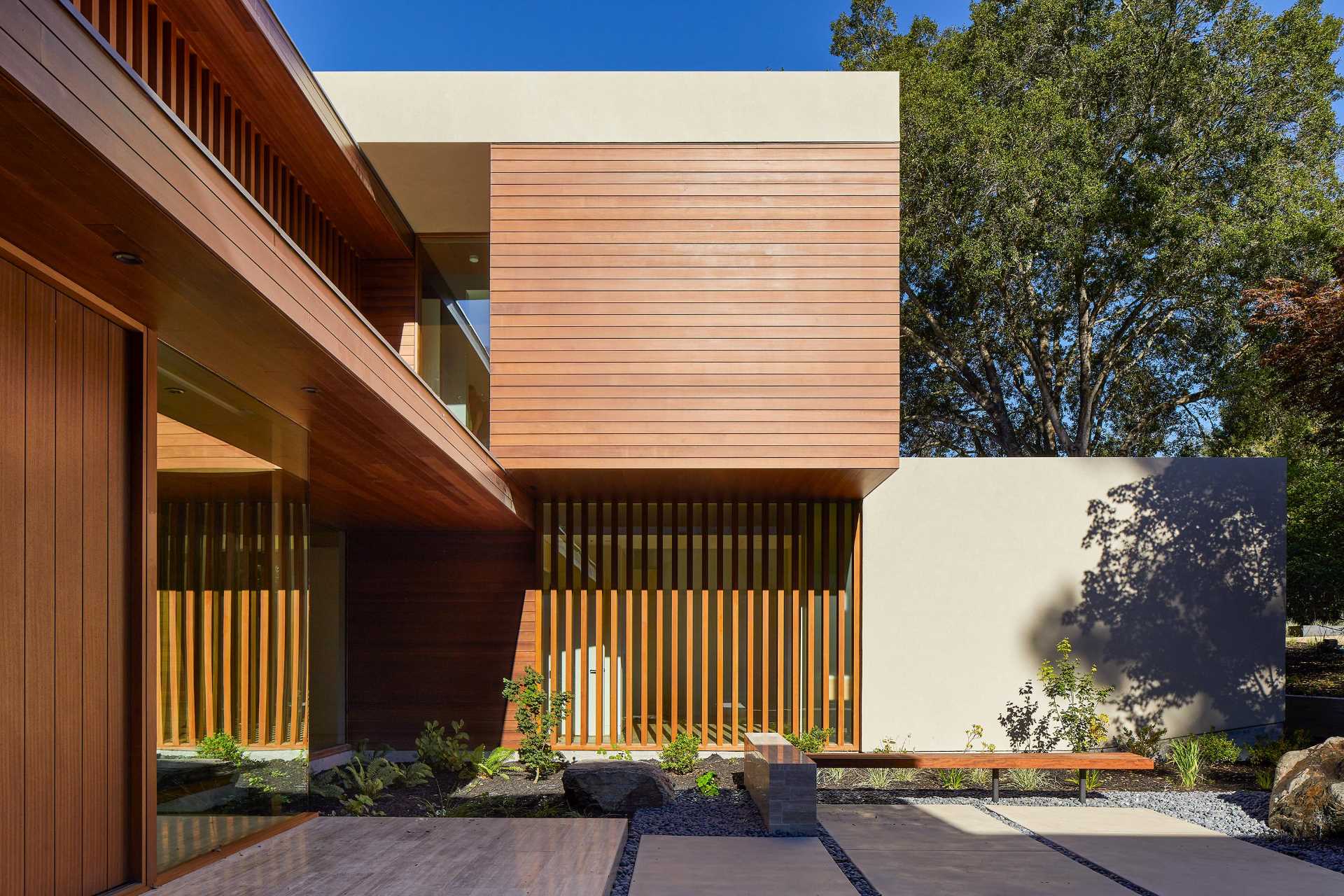 At the rear of the home, there's a large covered porch with an outdoor lounge and dining area, as well as a nearby firepit.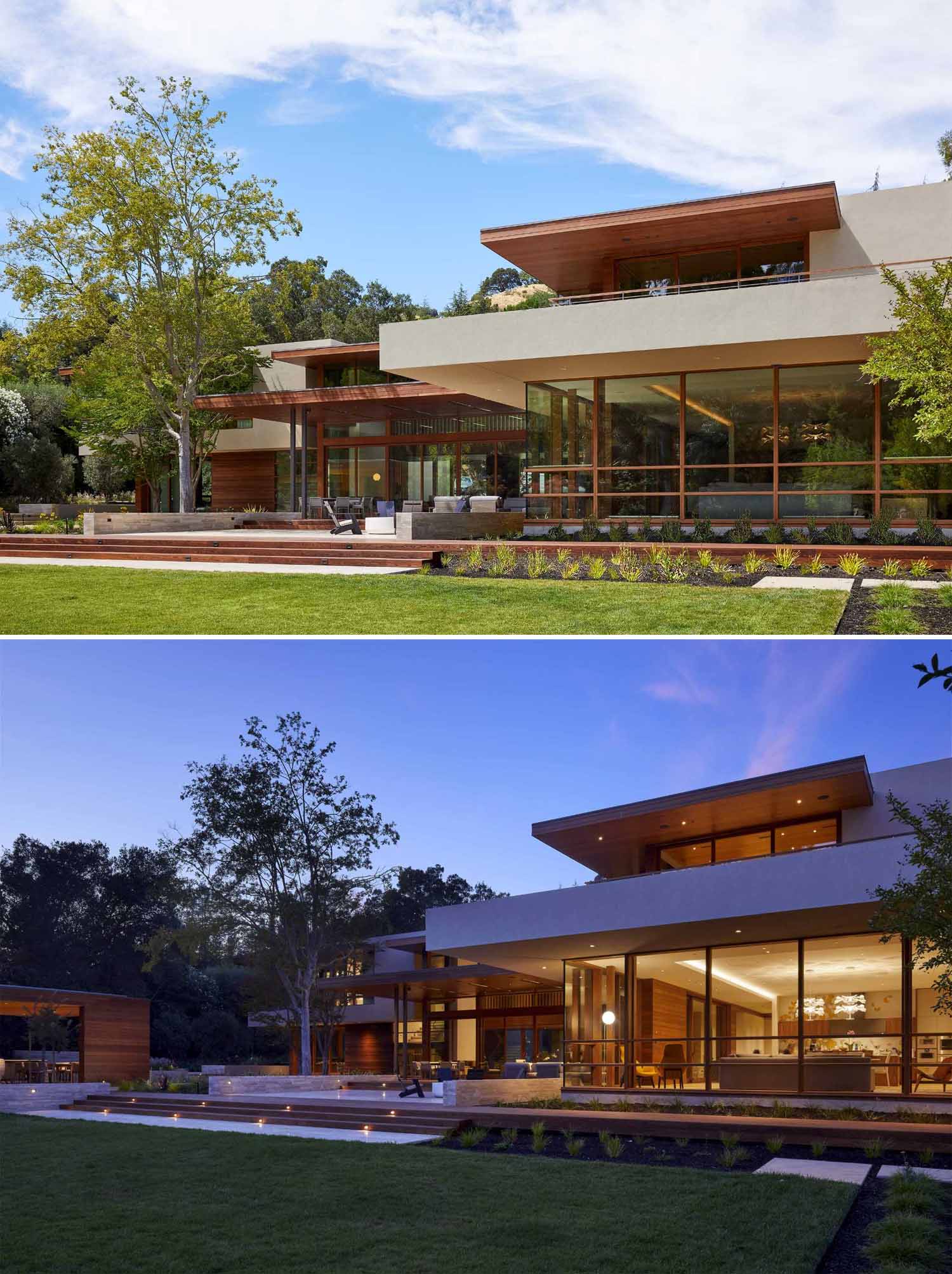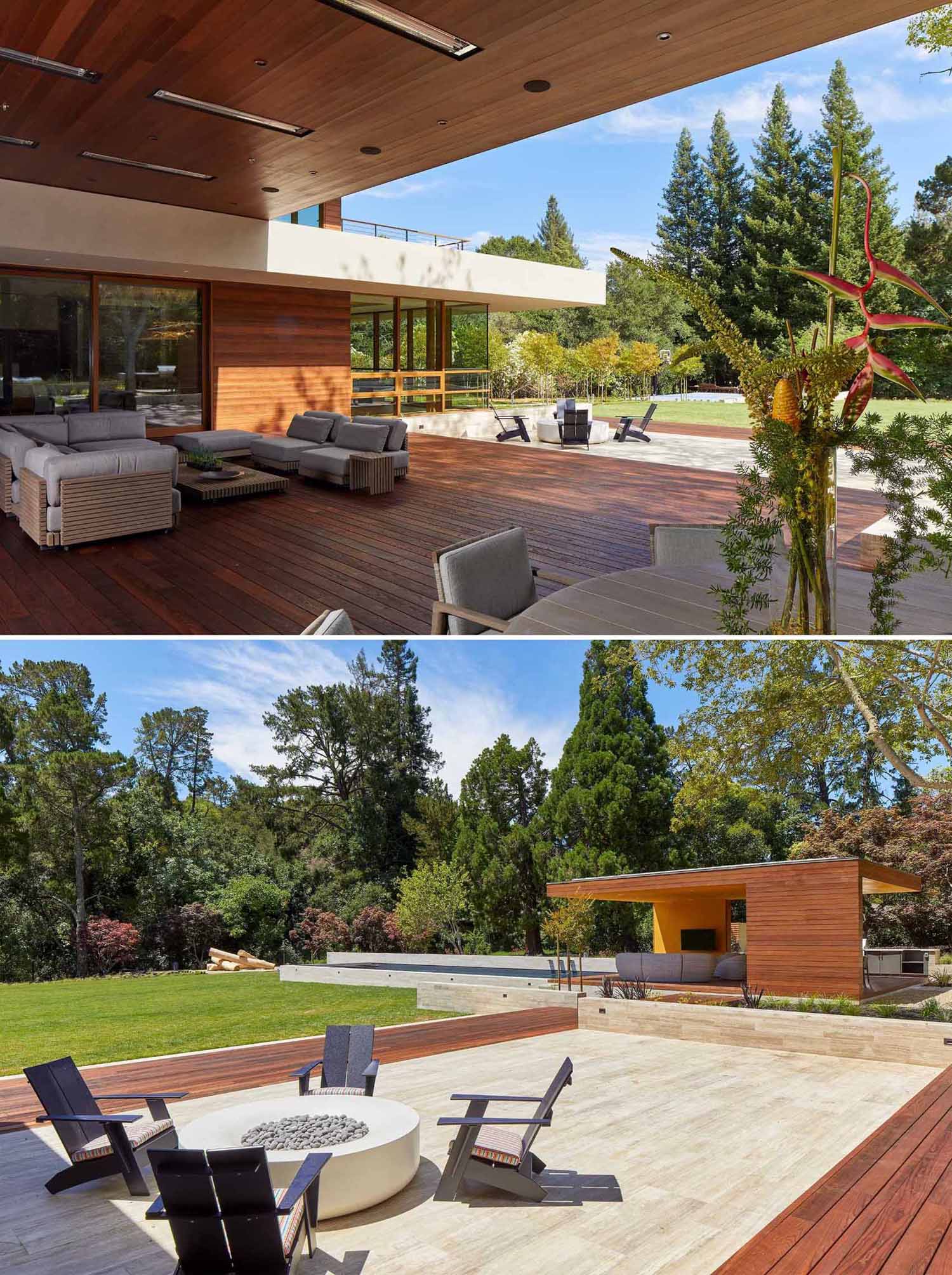 A cabana by the pool provides even more outdoor entertaining space that can be enjoyed.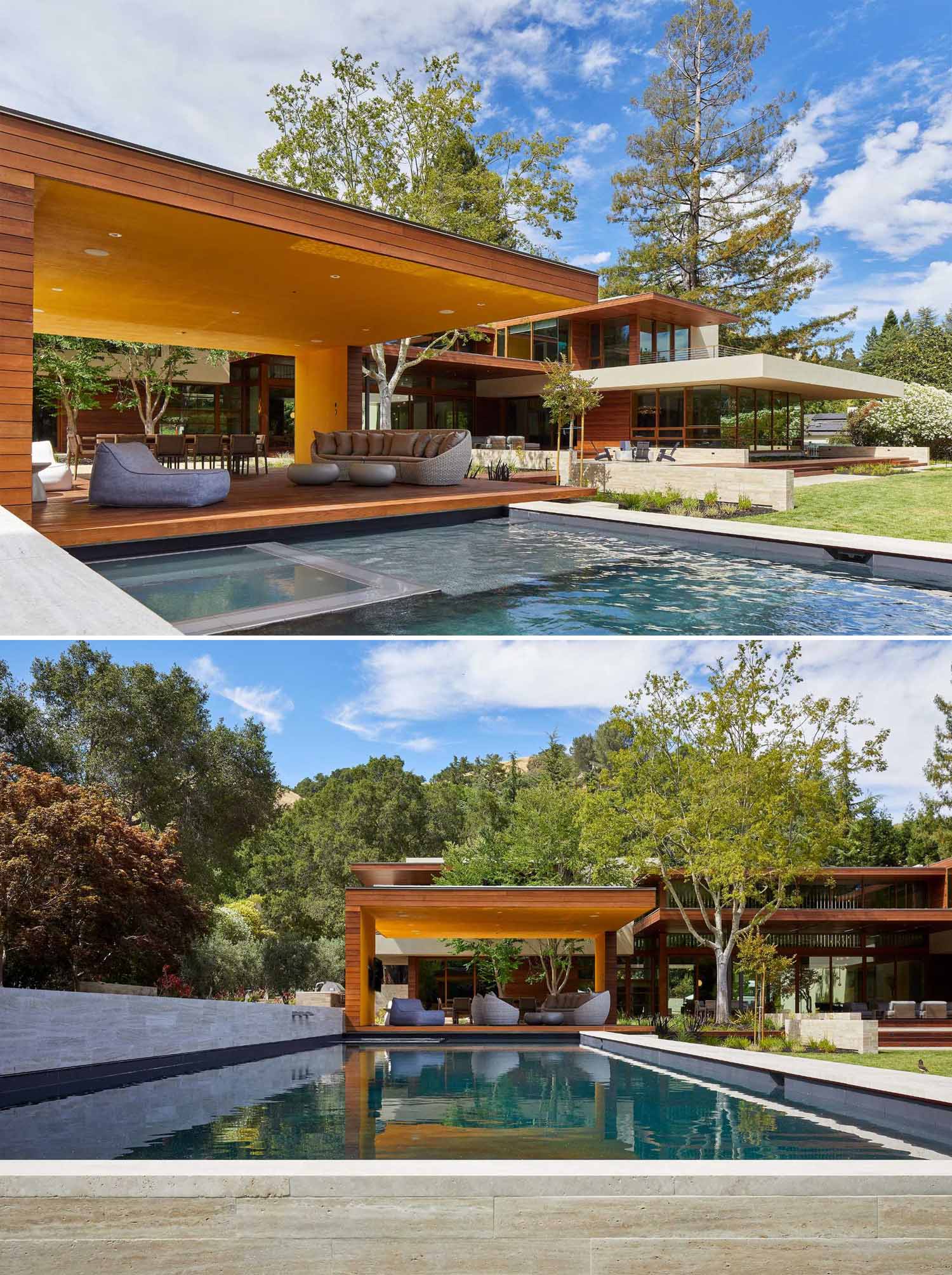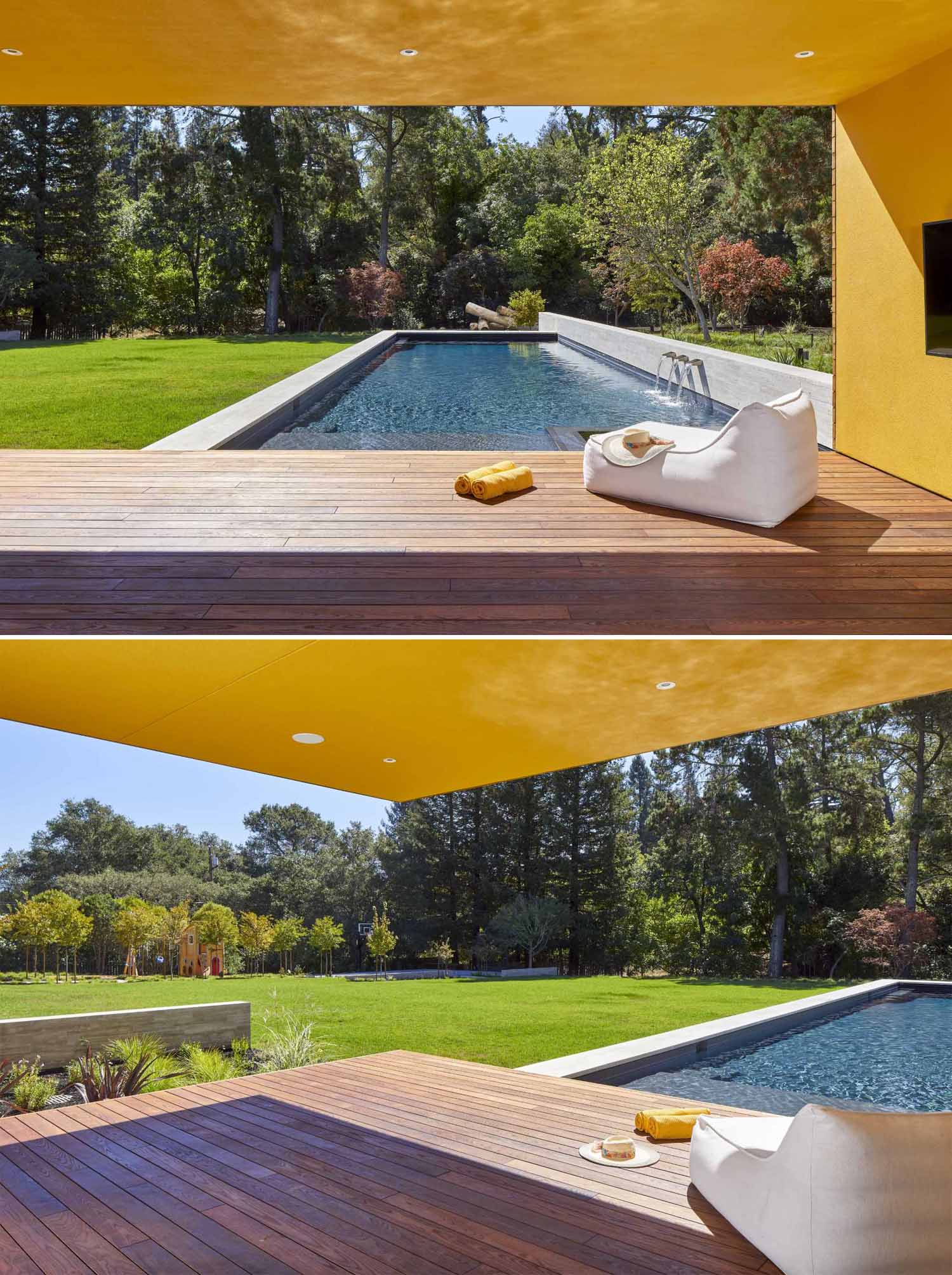 Inside the home, the western red cedar carries through to the interior, while windows and doors were custom-made of Douglas Fir, stained to match the cedar siding. A grand 2-story great room in the center of the home opens directly to both courtyard spaces.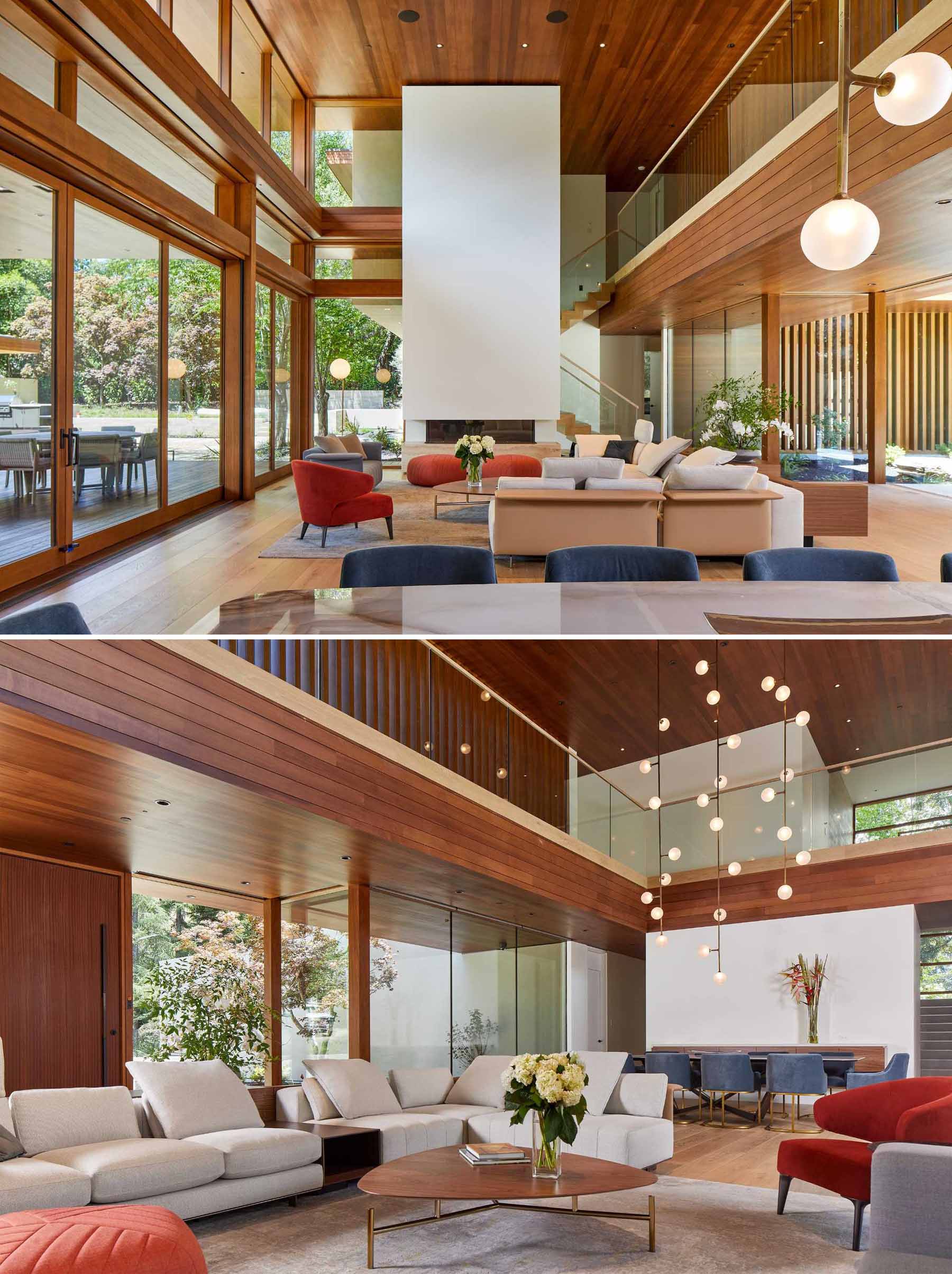 A family living room, casual dining area, and kitchen are located on the east side of the "H".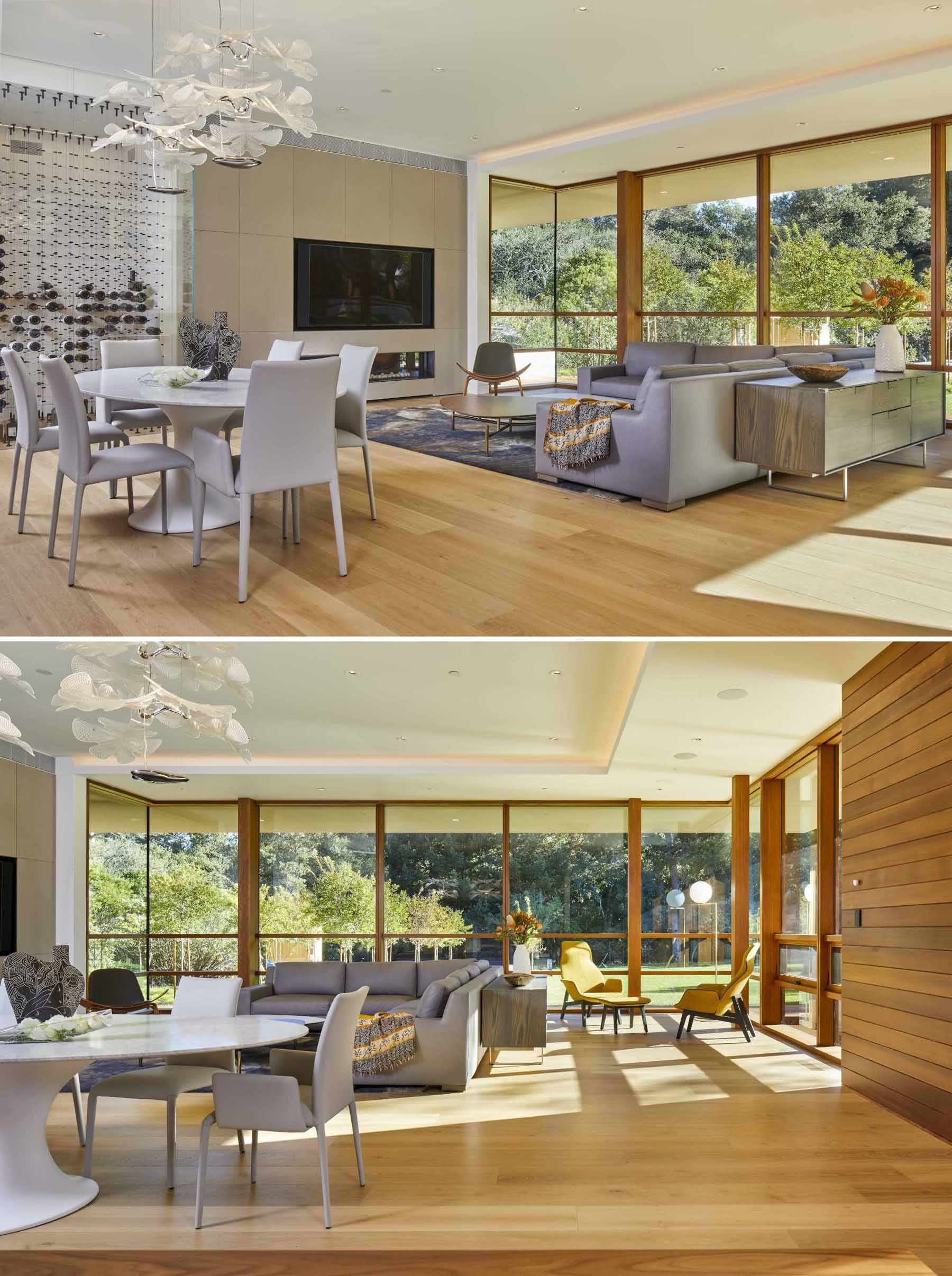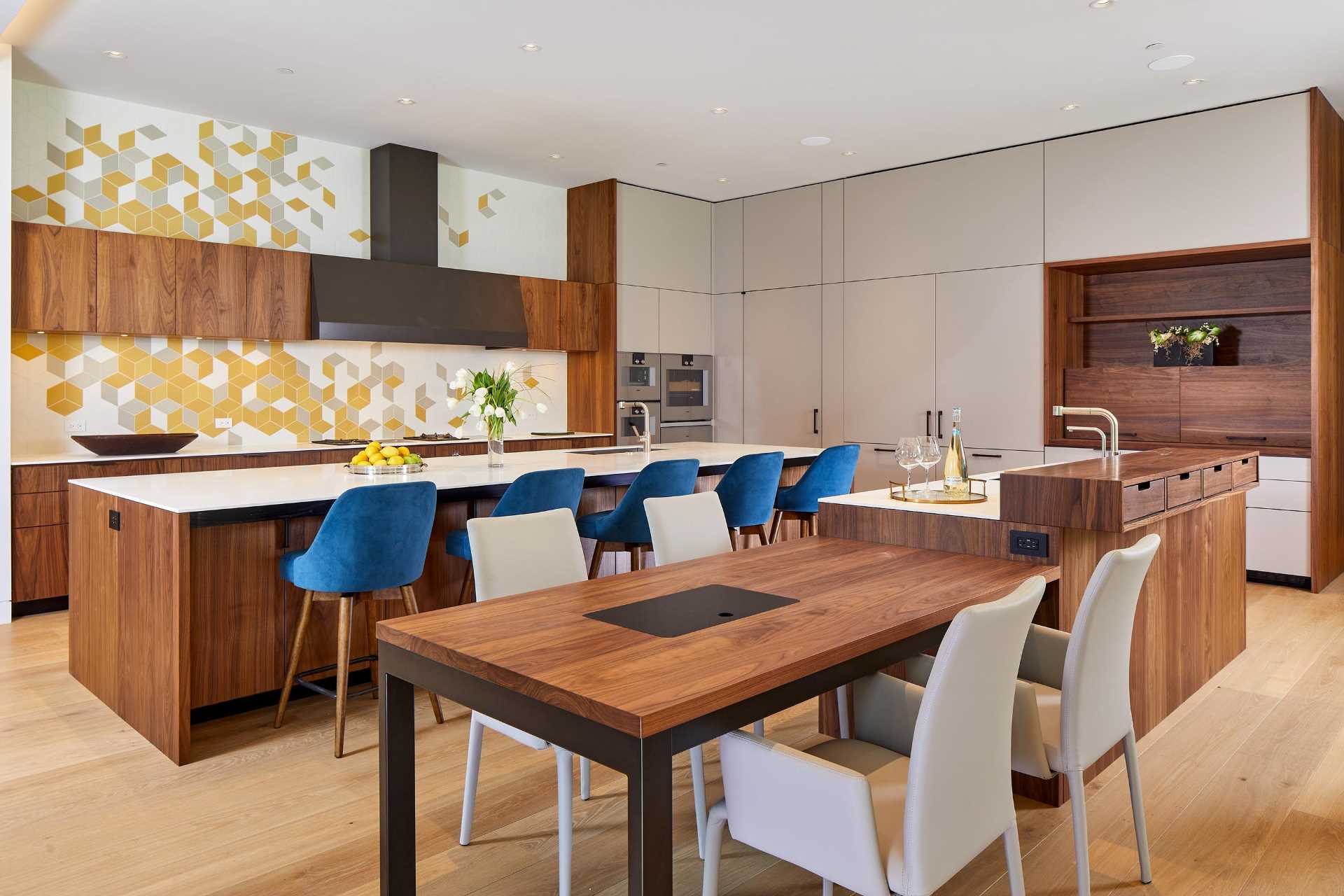 There's also a glass wine storage room with unique shelving that makes it look like the bottles are hanging in the air.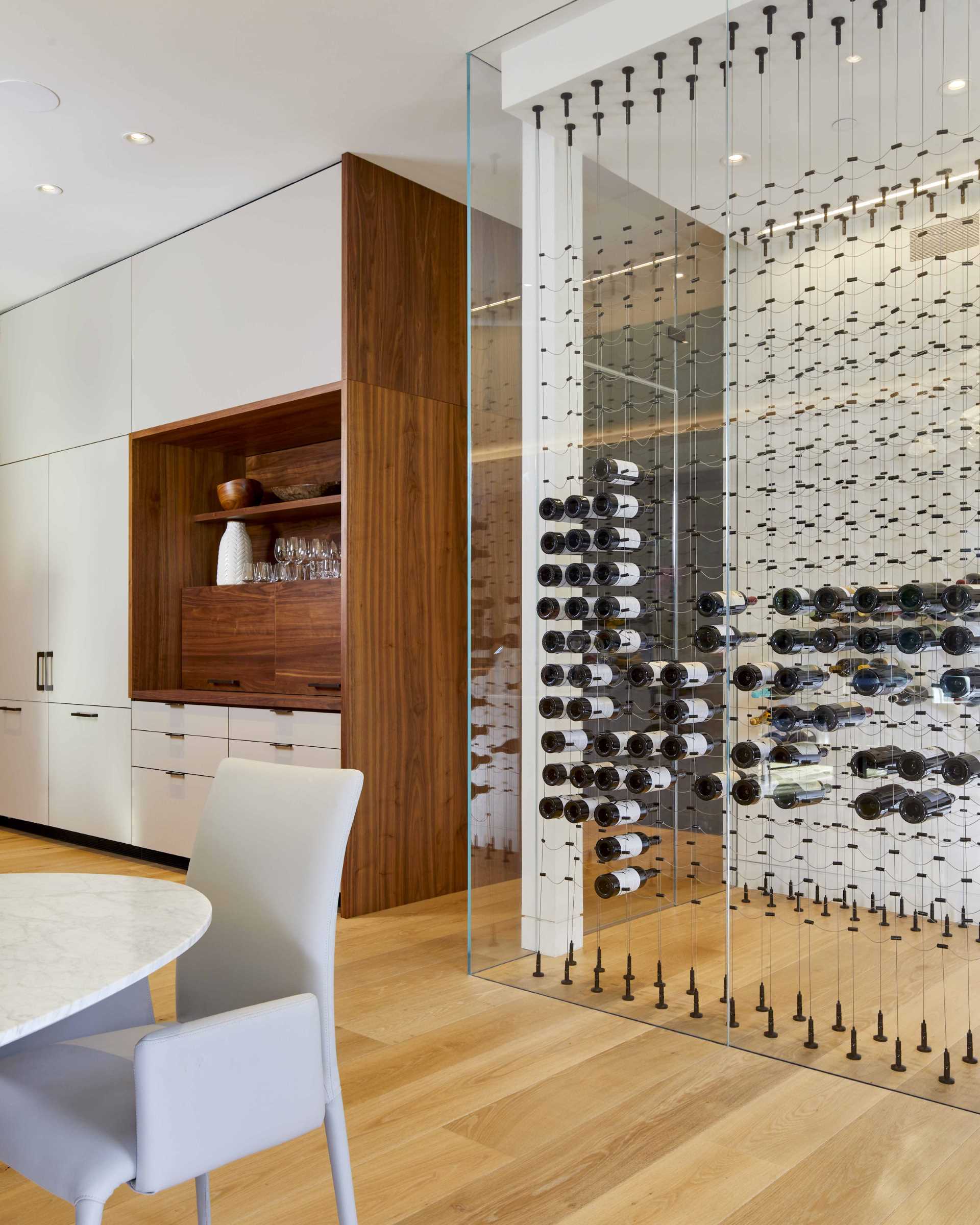 The home office with its blue walls, and a guest suite are on the opposite side of the great room.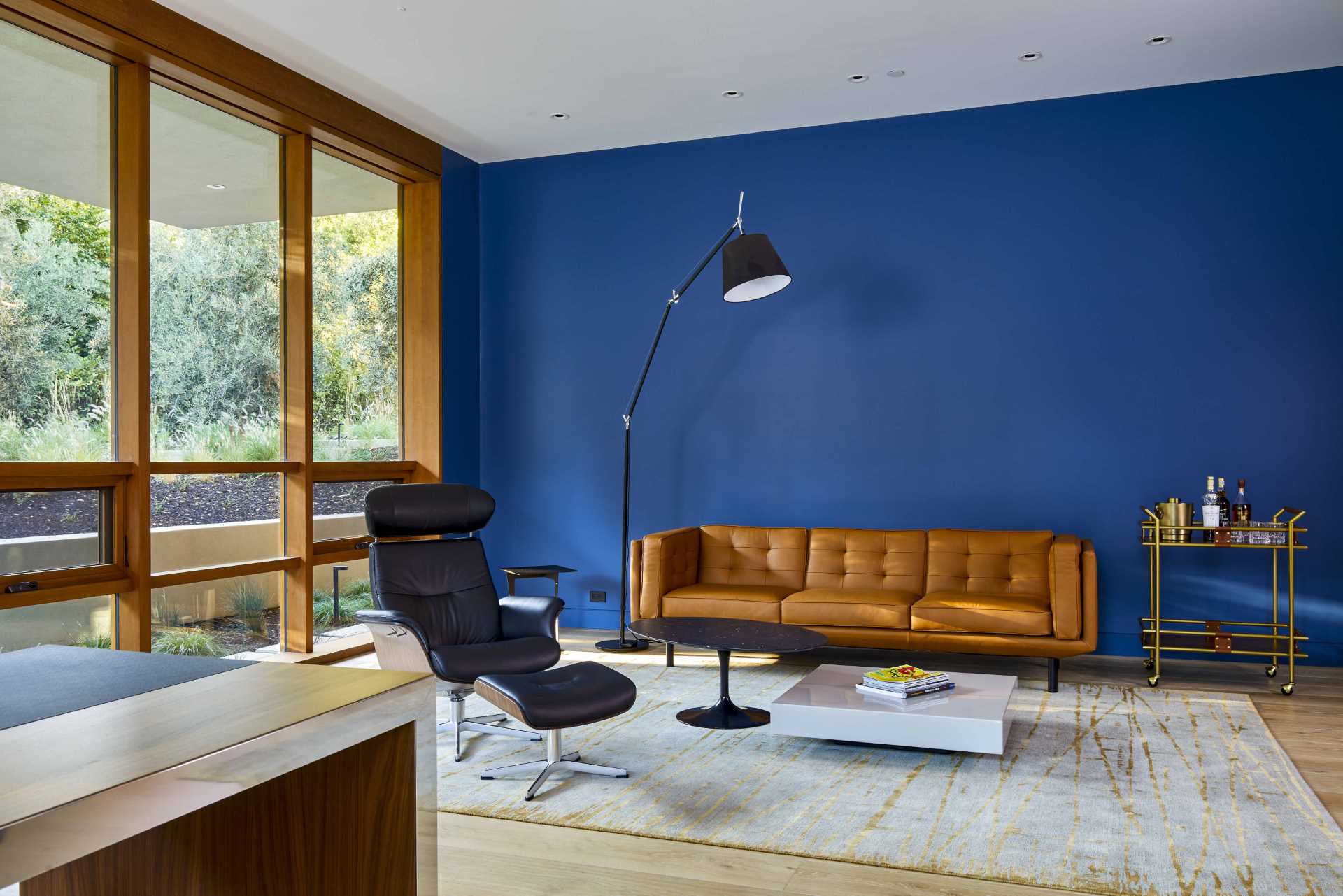 Upstairs, there are walkways that look down onto the great room, and at the same time allow for a close-up look at the wood ceiling.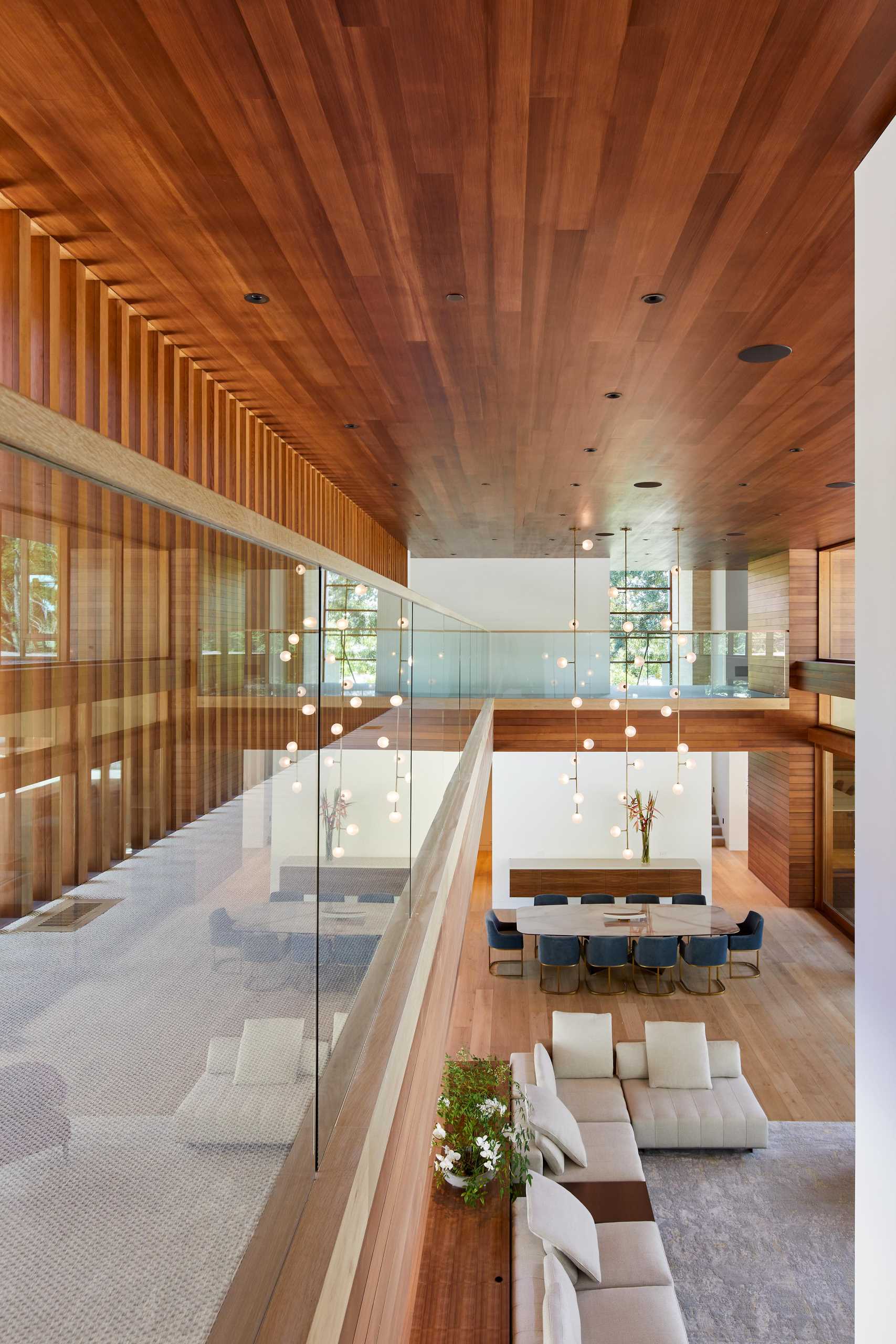 In one of the bedrooms, glass walls provide a view of the trees, and a sliding glass door opens to a private balcony.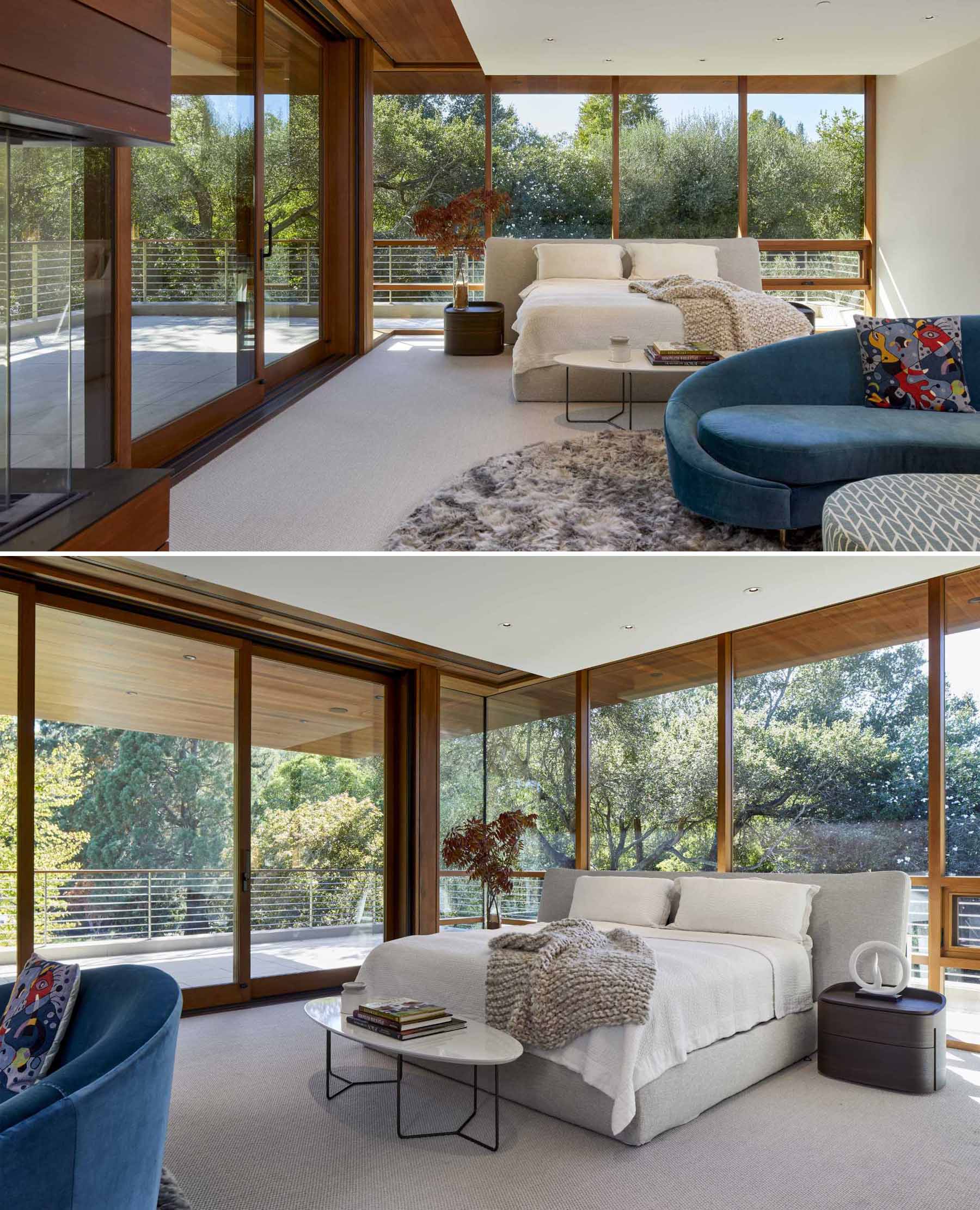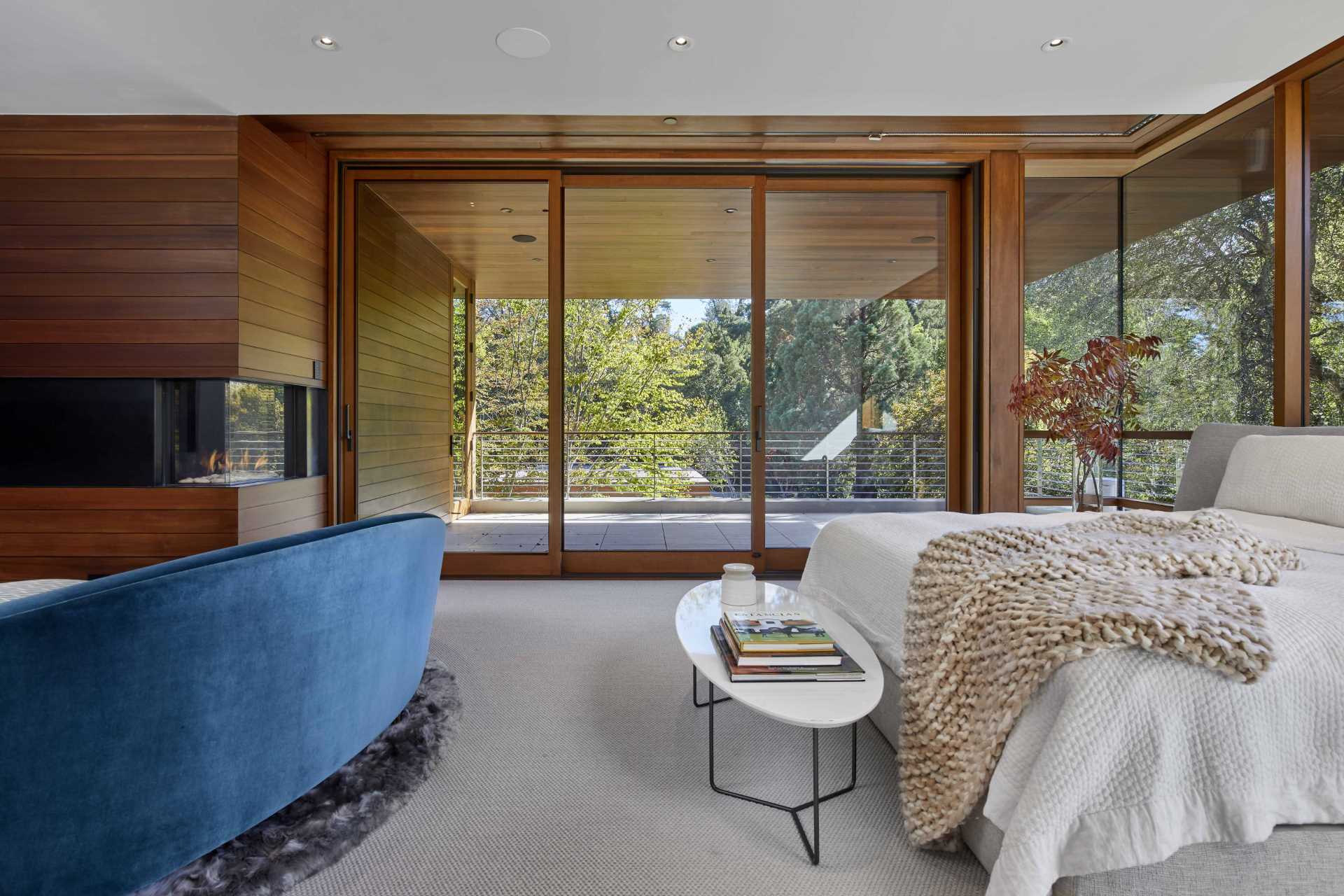 In another bedroom, a neutral color palette makes for a relaxing space.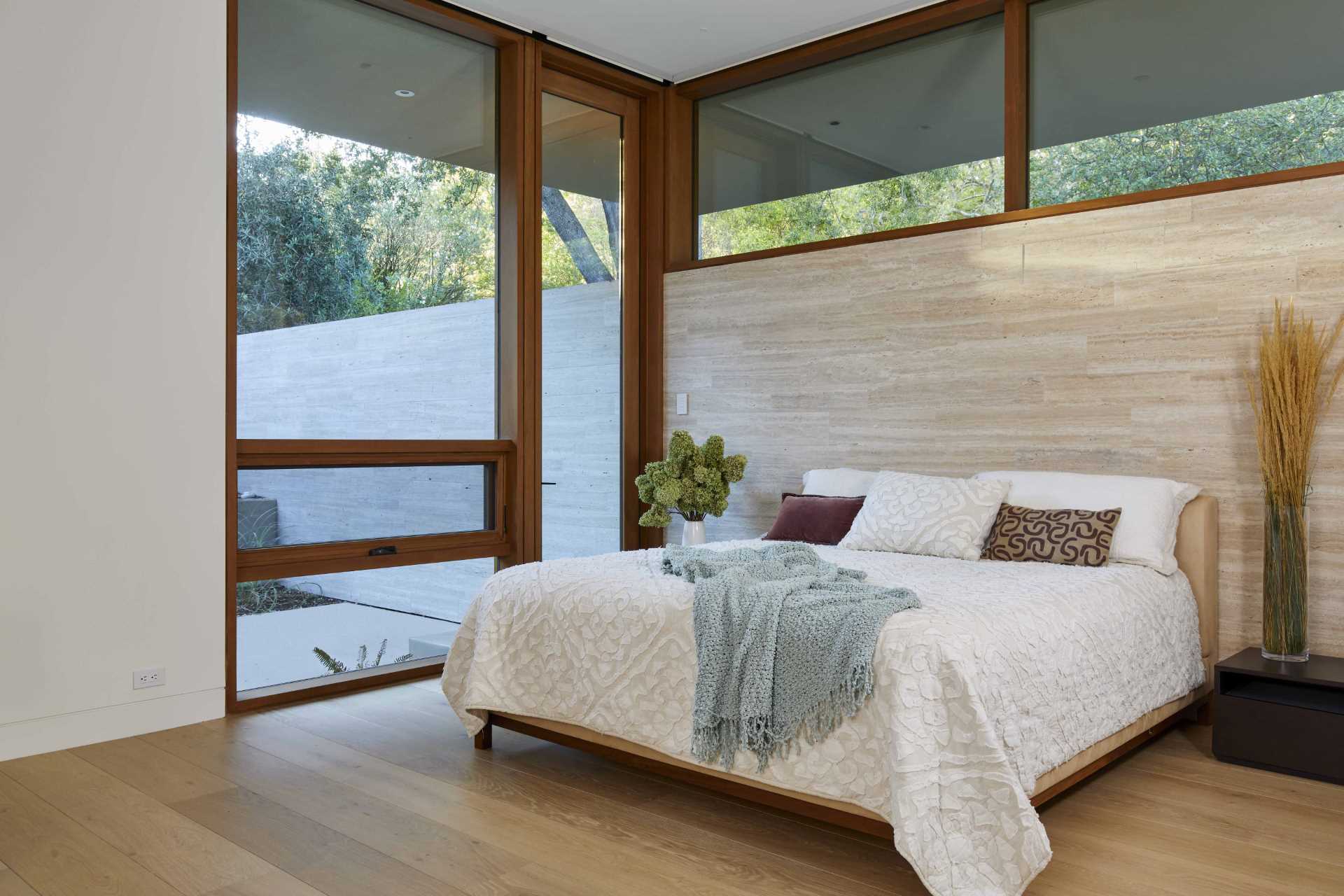 Each of the bathrooms has its own unique design, with the primary bathroom featuring wood cabinetry, a freestanding bathtub, and a glass-enclosed double shower.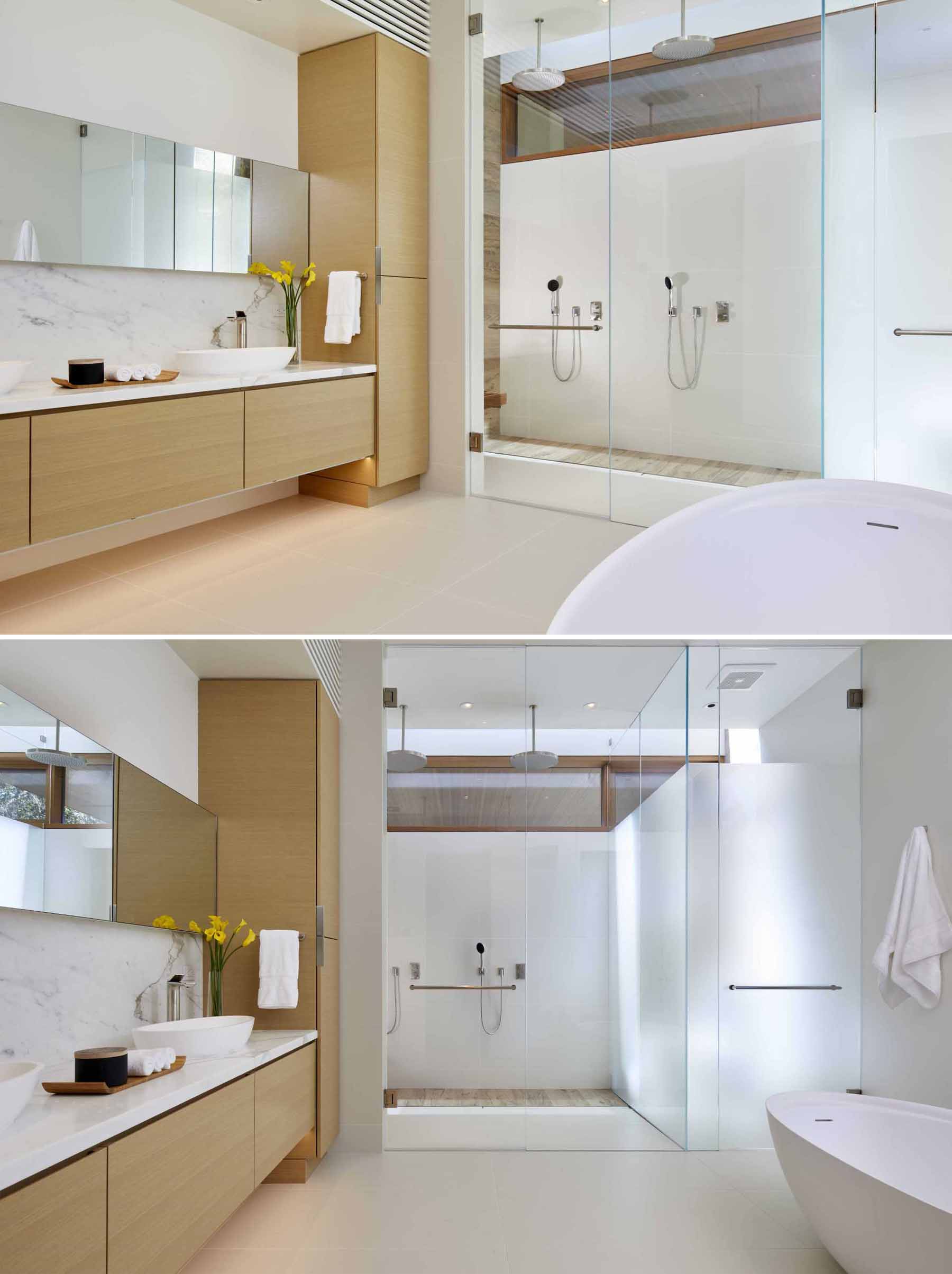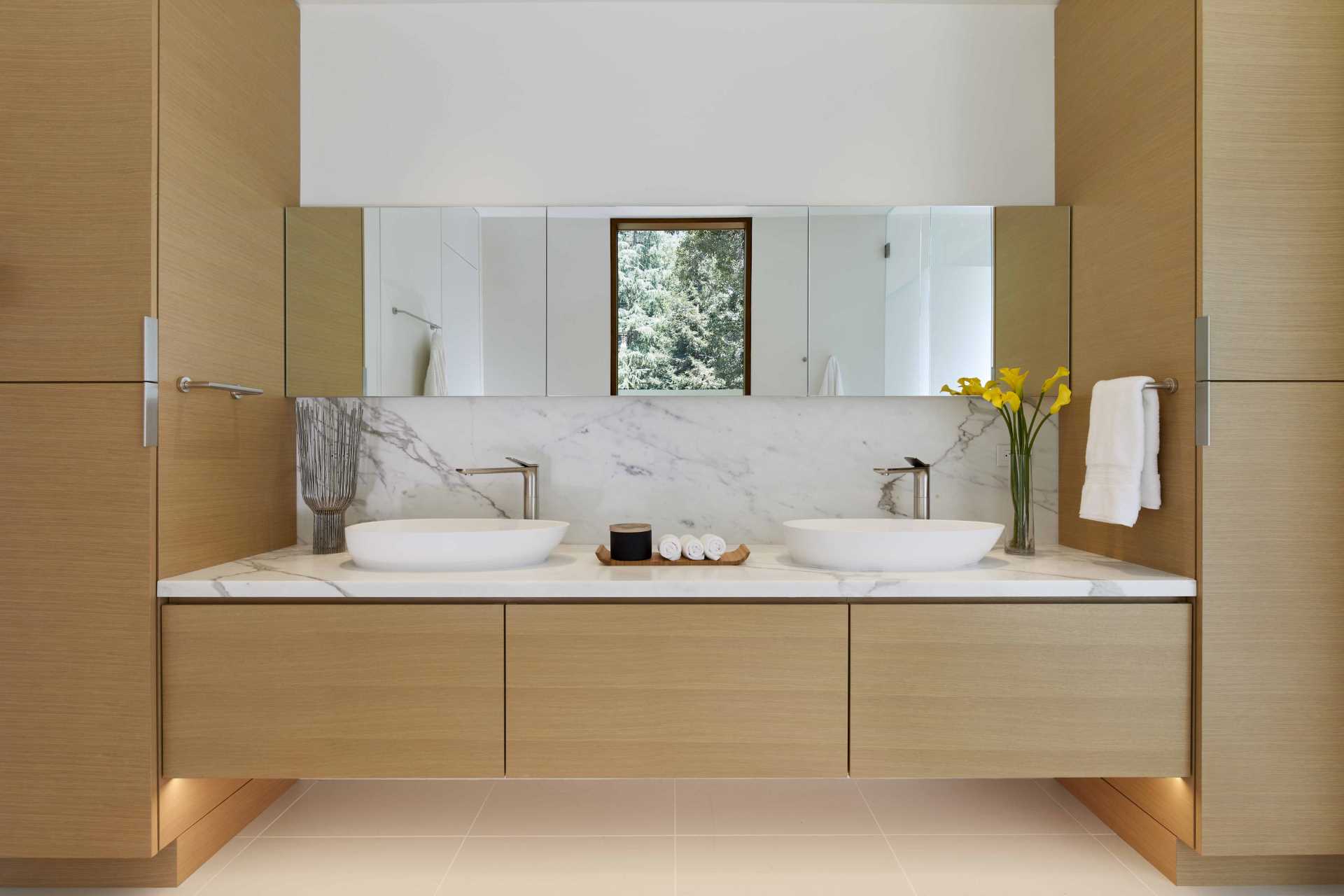 In the second bathroom, small square tiles have been laid in a diamond pattern, while textural tiles create a backdrop for the mirror and vanity.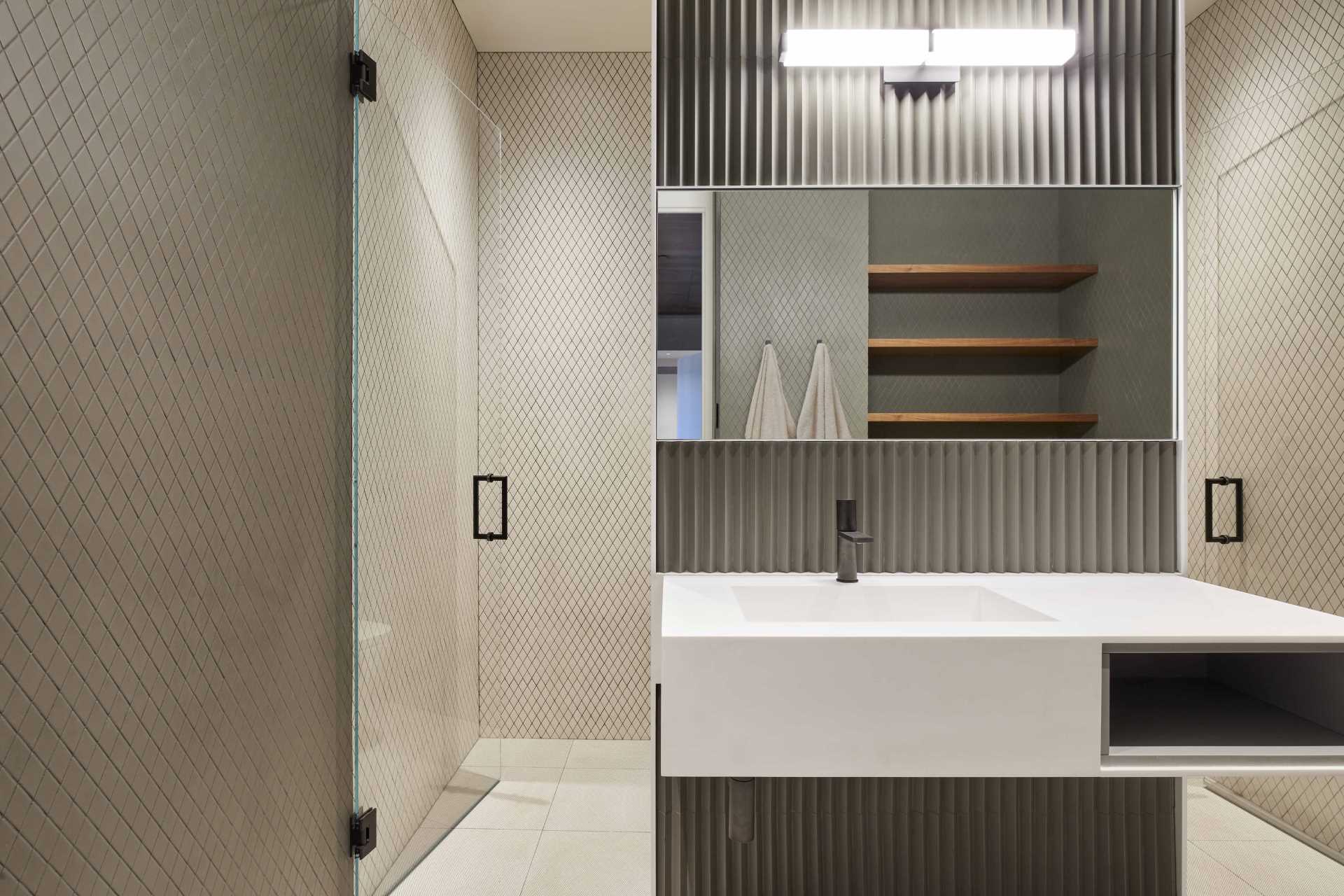 In the third bathroom, dark walls with a graphic finish create a more dramatic look.