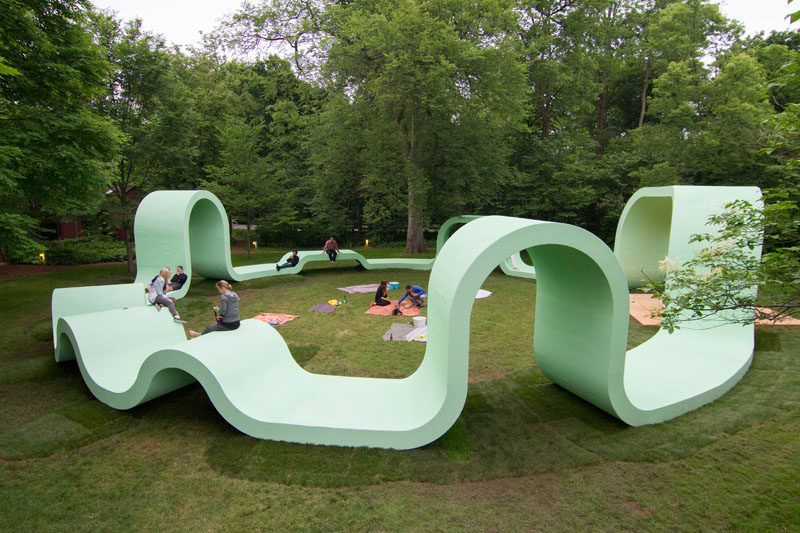 Greg Corso and Molly Hunker of New York based design firm SPORTS, have created a fun and whimsical outdoor performance pavilion in the community of Lake Forest, Illinois.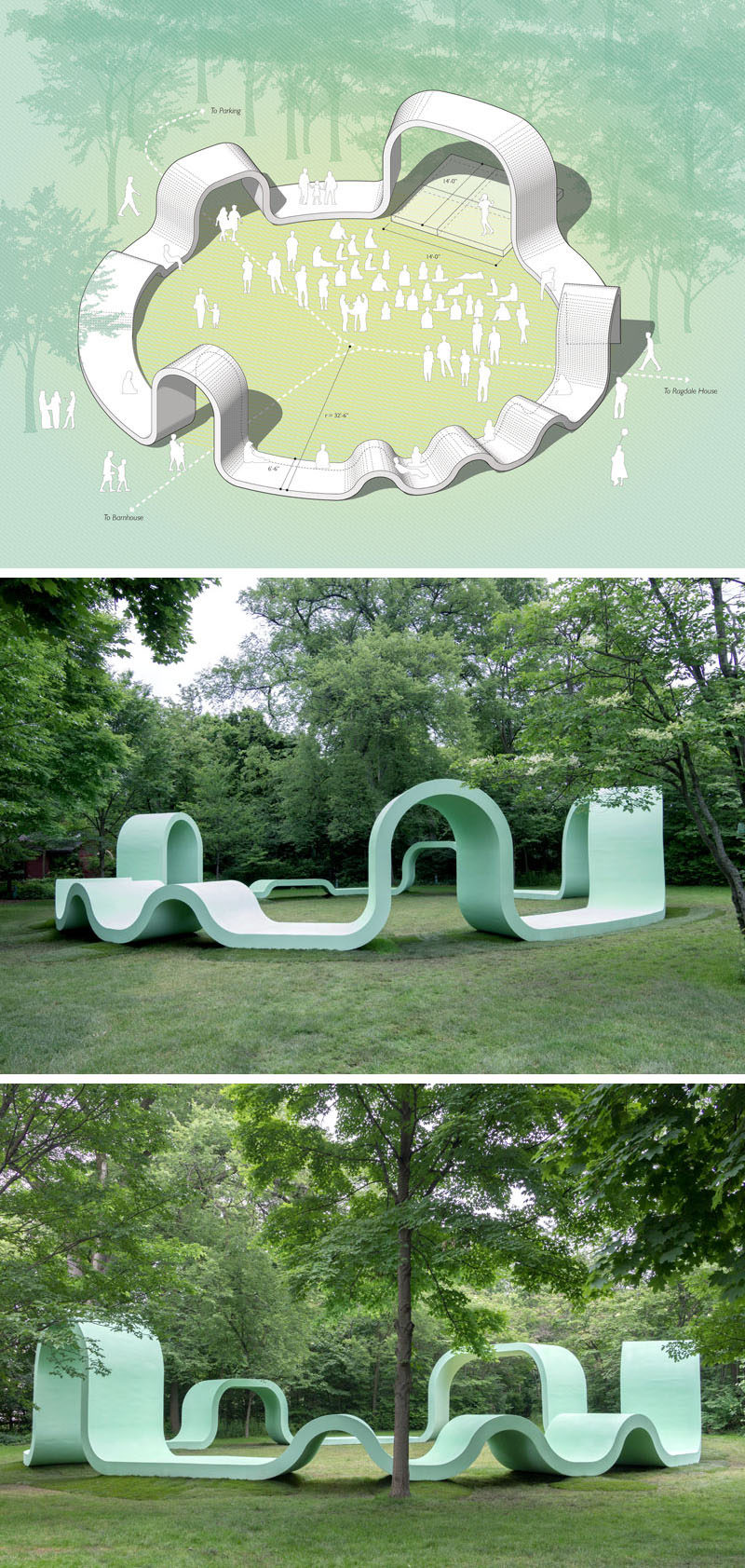 ---
Designed for the Ragdale Foundation, an artist colony, the undulating structure took 3 weeks to build and is constructed from 48 gridded structural wedges made of 3/4"plywood. After the pieces were connected, it was covered in bendable plywood and finished with an elastomeric stucco. Mint green was used for the finish to provide a seamless and low contrasting appearance with the surrounding park.
---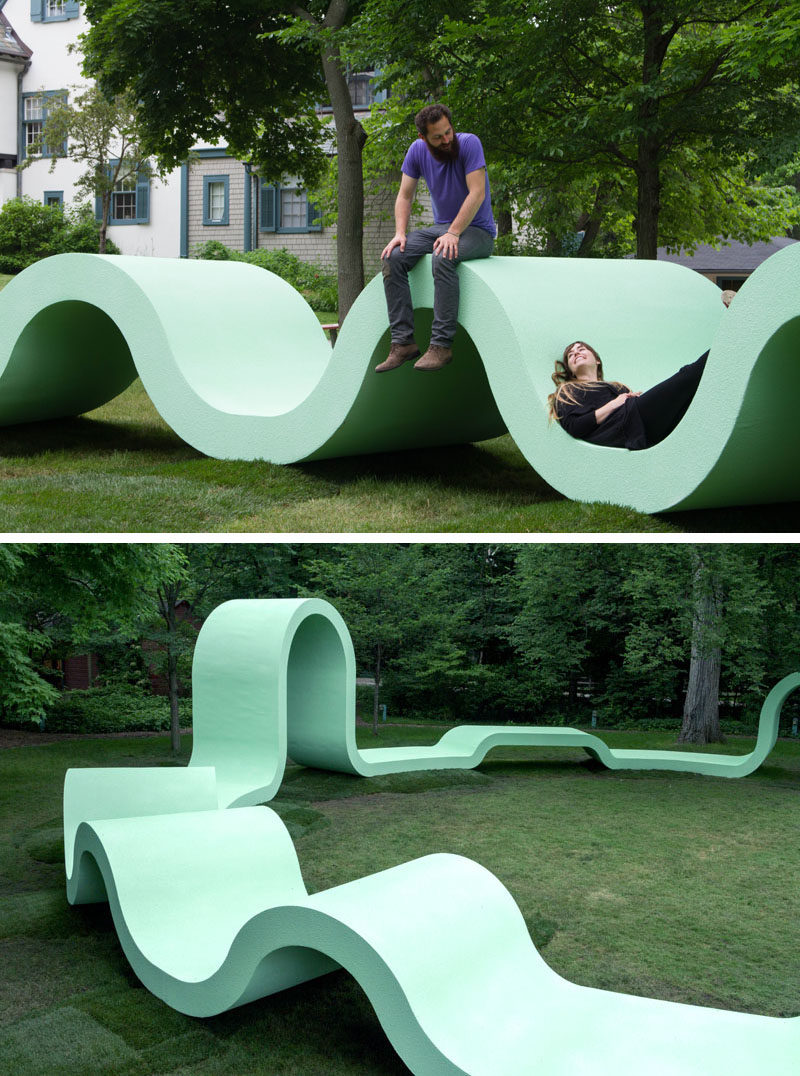 ---
Taking inspiration from the history of theaters and when performances were done 'in the round', when performers would interact directly with the audience, the structure, named Rounds, provides a ring for people to sit and relax on or in. There are benches where the structure is more flat, or loungescapes where it is more curvy.
---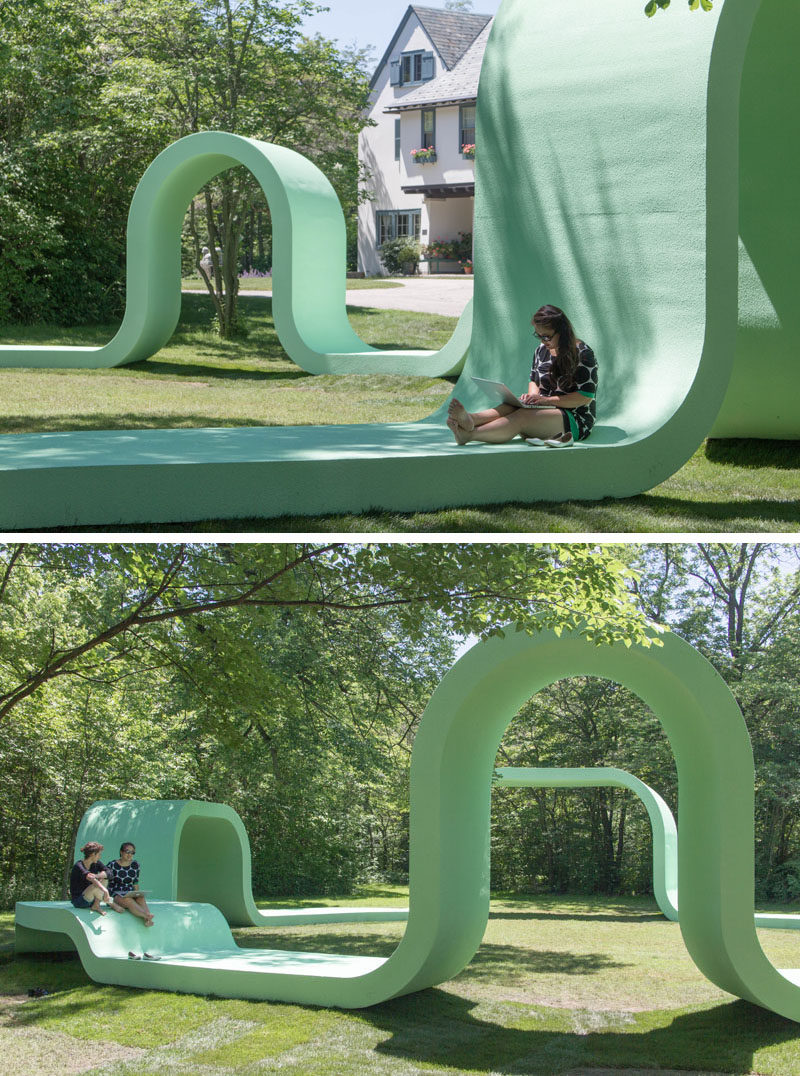 ---
The larger loop sections are the entrances and can also be used as performance stages, letting the audience have a closer relationship with the performers.
---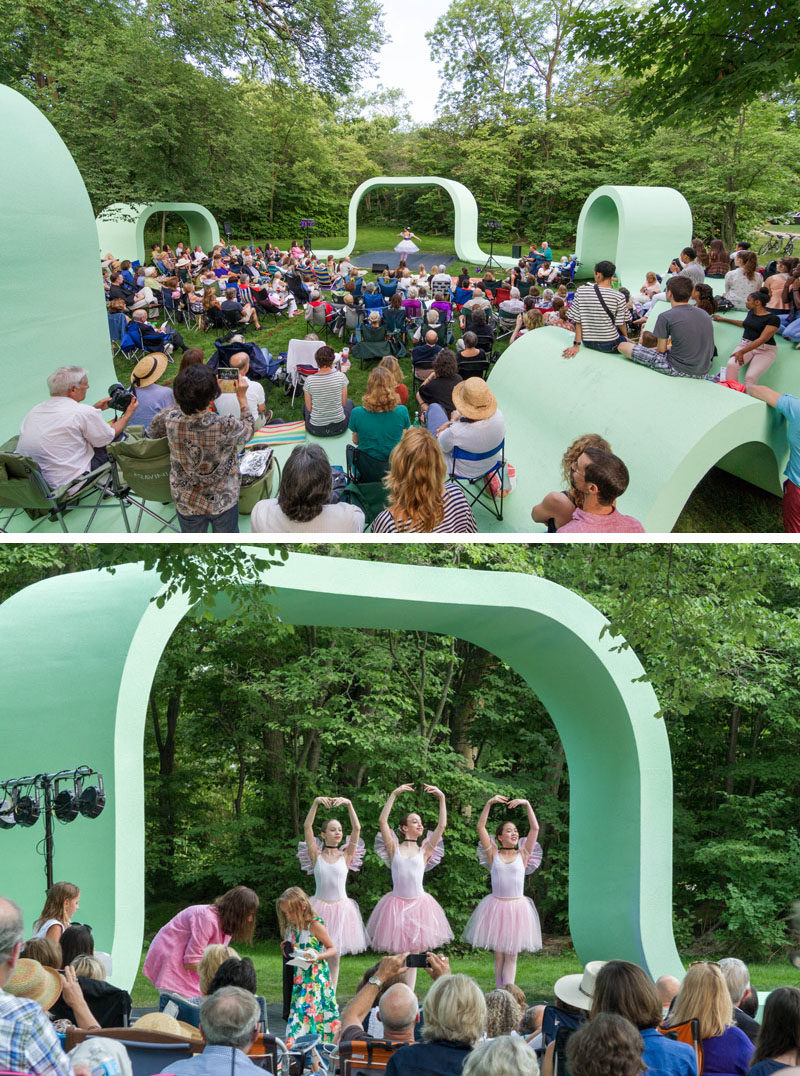 Photography by Nick Zukauskas | To see a list of all of the people that contributed to the project, visit the SPORTS website, here.
---