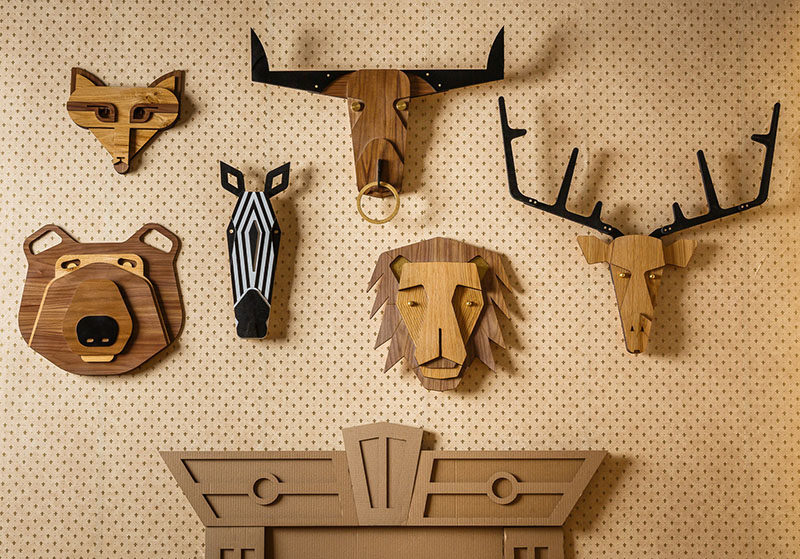 Hunter's Wall, a collection of wood taxidermy inspired heads from designer Tzachi Nevo, was inspired by both traditional African masks and current pop culture trends.
Made from laser cut wood that has been painted and hand assembled, these wooden animal heads create a whimsical piece of wall decor that be hung alone or as a group.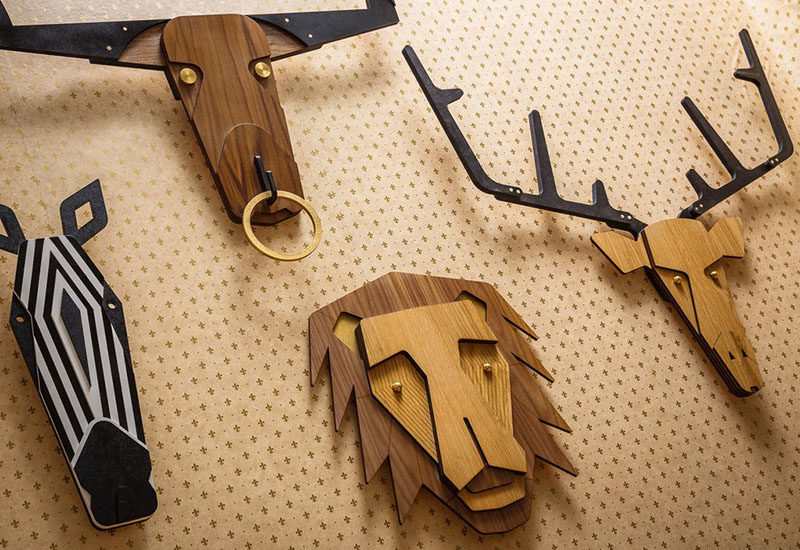 ---
The collection is made up of a diverse number of animals from around the globe and includes a lion, a bear, a panda, a zebra, a bull, and a deer.
---