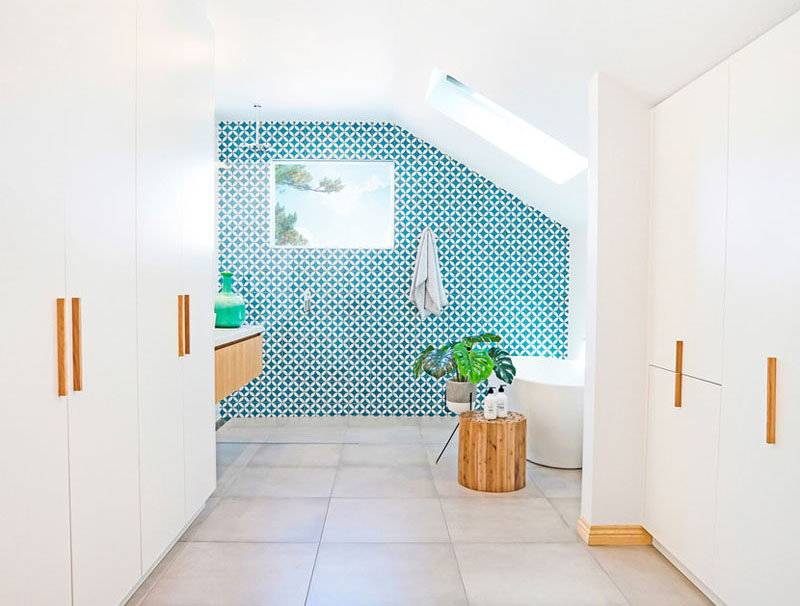 When designing the renovation of this walk in closet and bathroom, Australian renovation firm, GIA Renovations, wanted to create vibrant space through the use of bright colors and the existing angles in the room.
The most attention grabbing aspect of the mostly-white bathroom is the feature wall at the far end of the bathroom made up of bright blue and white patterned tiles. The pop of color they bring to the room brightens it even more and makes the bathroom and closet feel playful and inviting.
---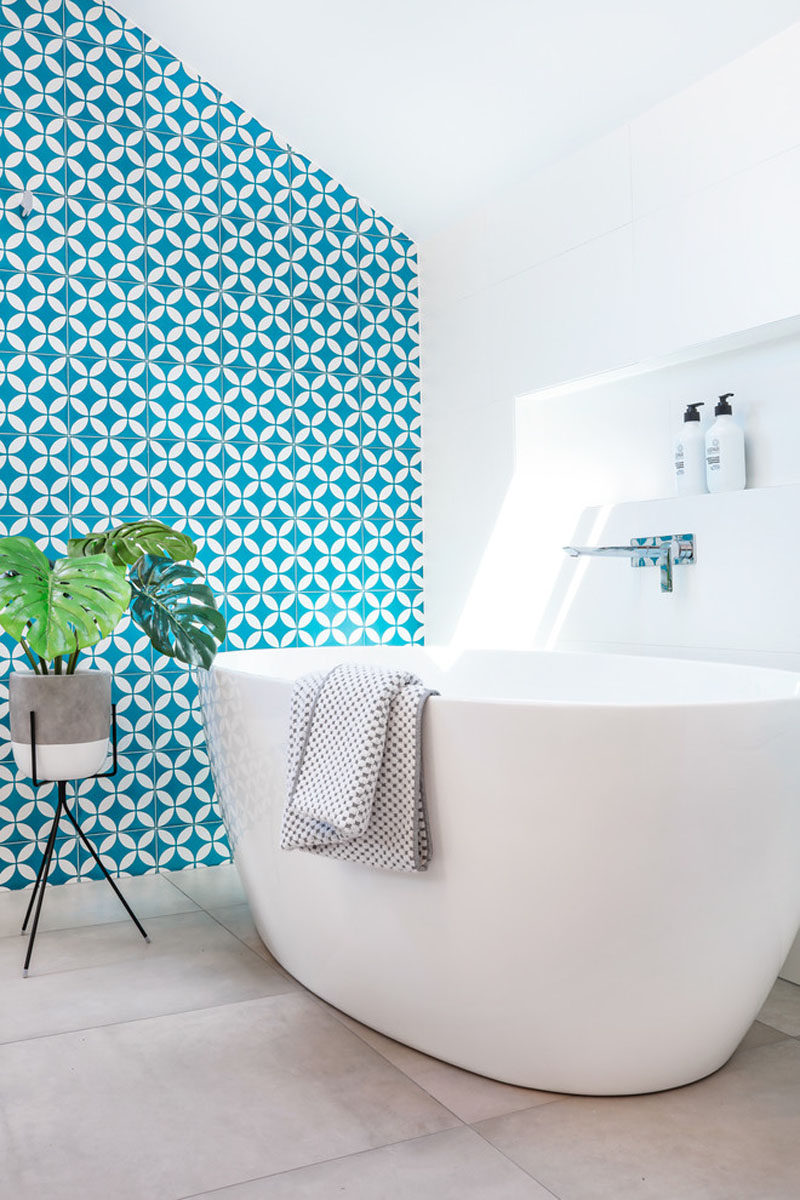 ---
Underfloor heating beneath the large grey porcelain floor tiles runs throughout the entire bathroom and closet making the space more inviting and taking the chill out of getting reading during the winter.
---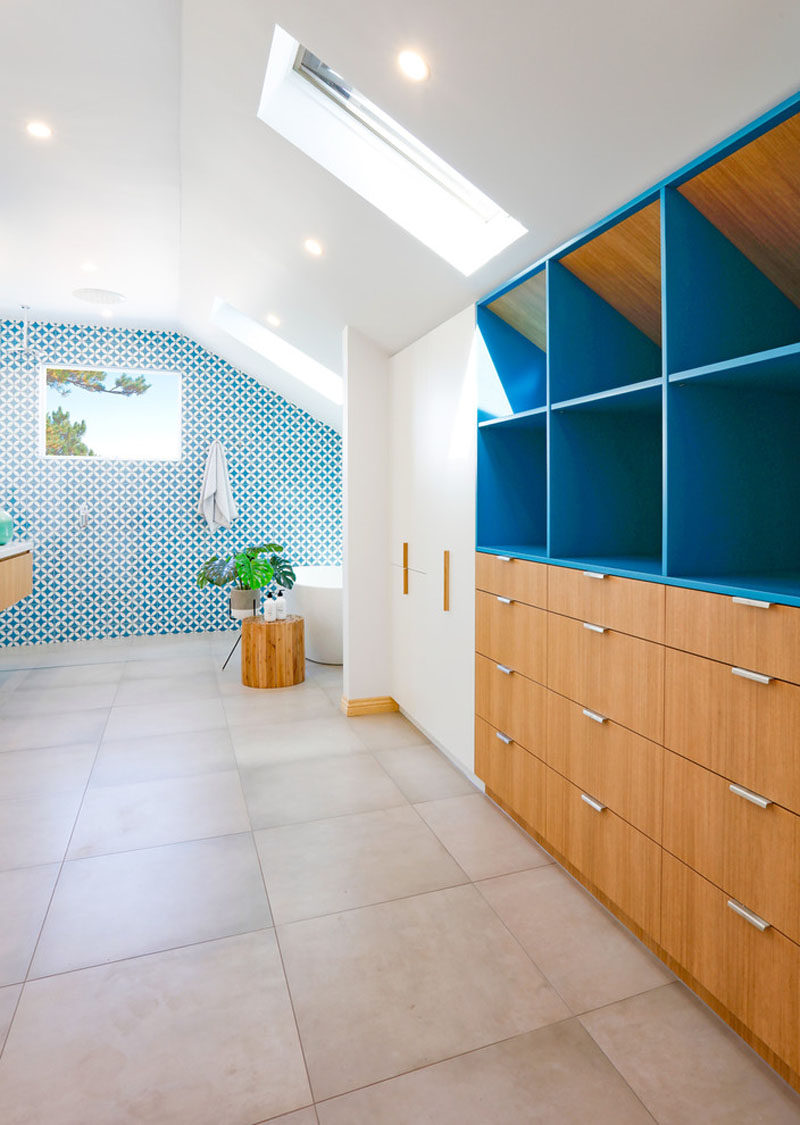 ---
Wood accents on the floating vanity and built-in closet unit warm up the space and give it a more natural feel that's amplified by the amount of natural light pouring in through the skylights.
---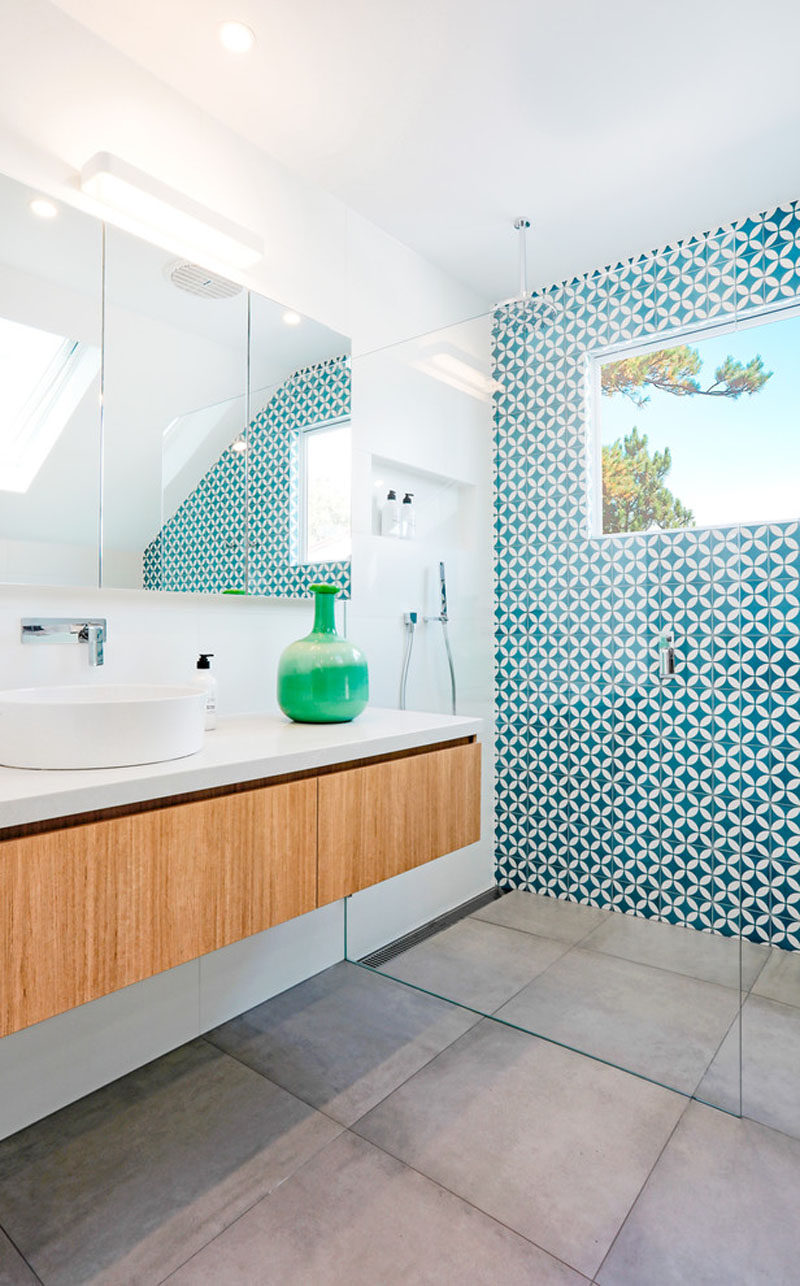 ---
A freestanding bathtub sits along the back wall under a skylight and next to a built in shelf – making it easy to store and grab your bubble bath, soap, candles, glass of wine, or whatever else you like to have nearby when taking a bath.
---