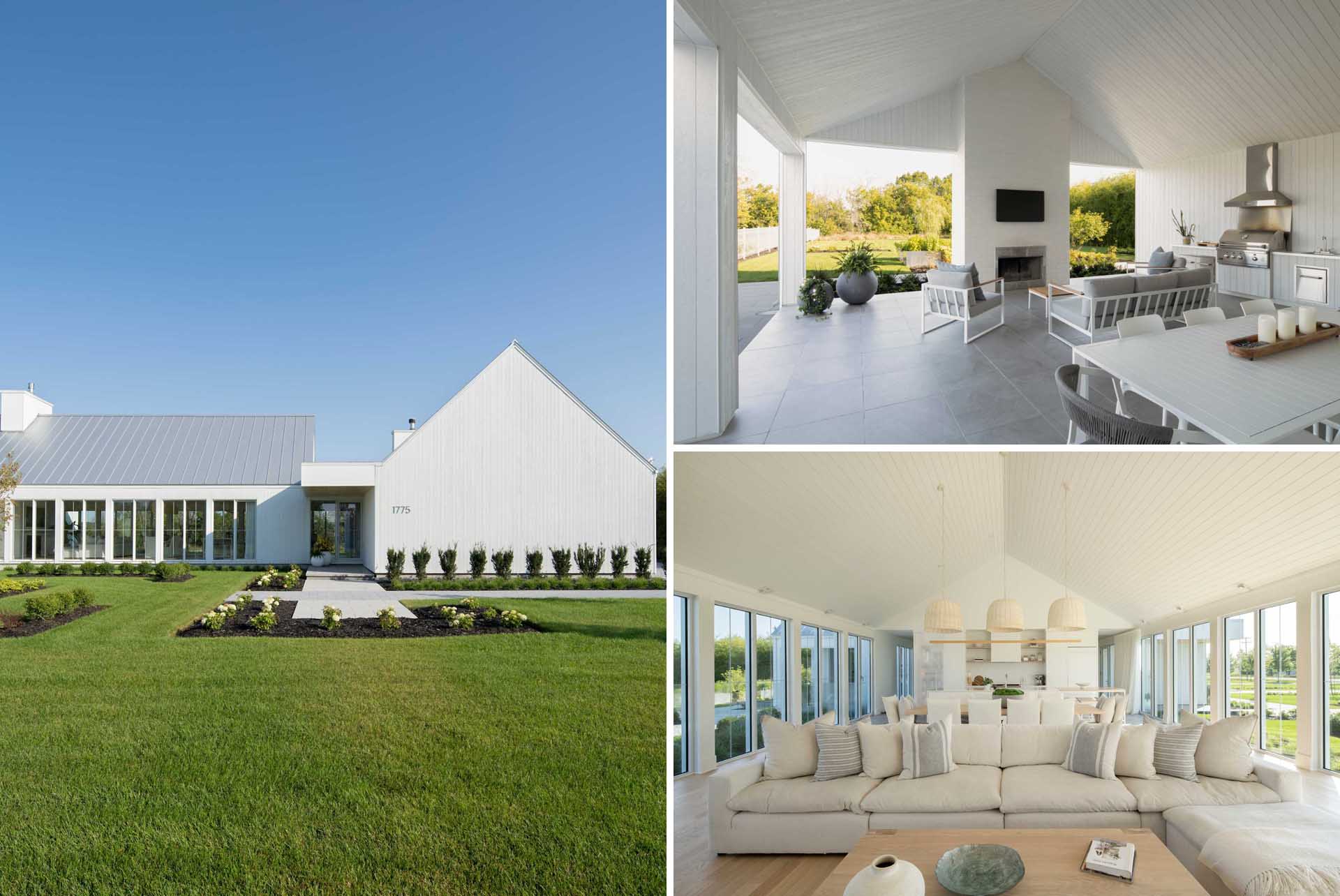 Multidisciplinary firm DKA has completed a new home in Quebec, Canada, for a young couple and their children.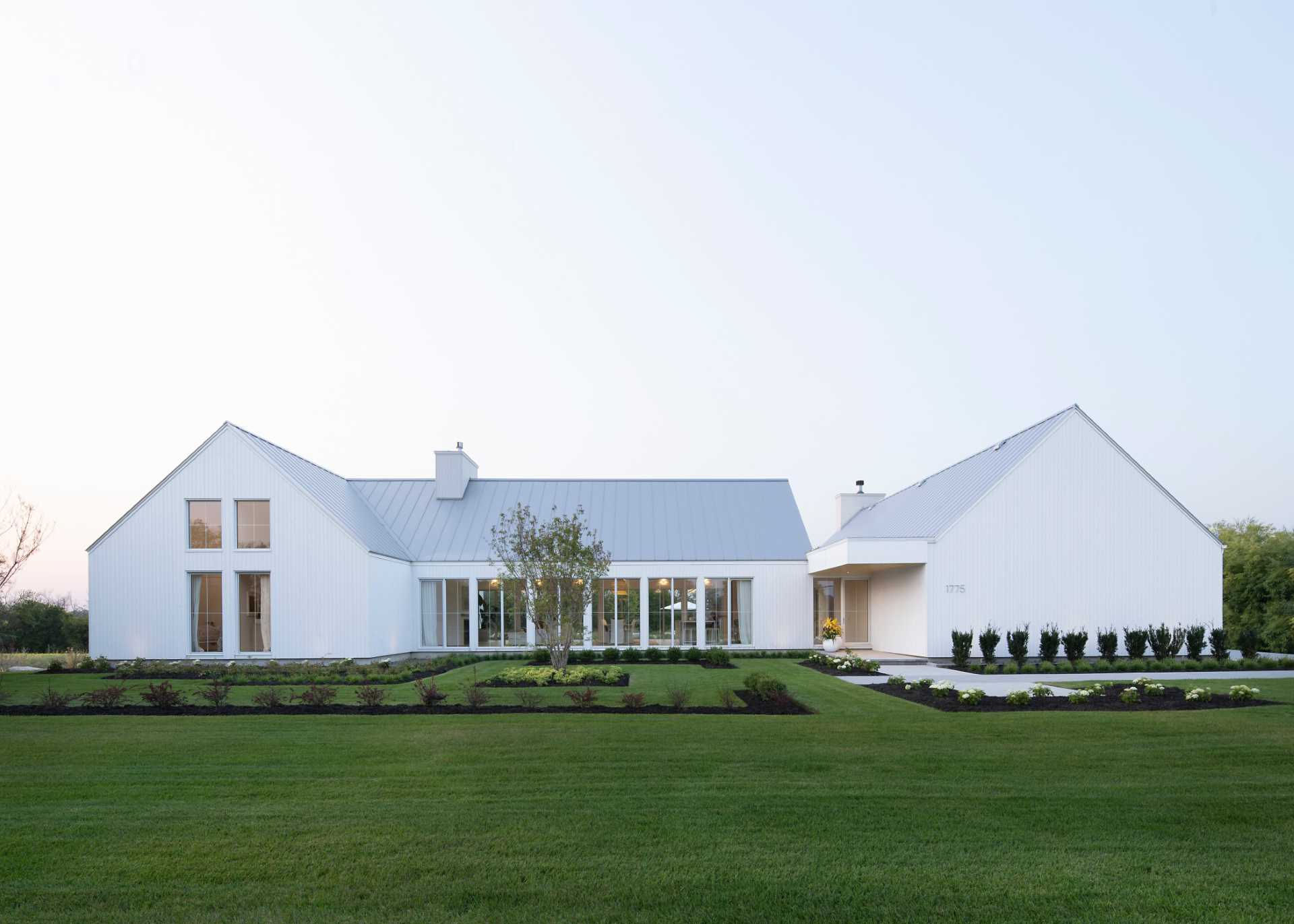 From the exterior cladding and fenestration to the gable roofs and metal roofing, the material choices and architectural style of this house were selected to echo the surrounding region and the agricultural constructions of the past.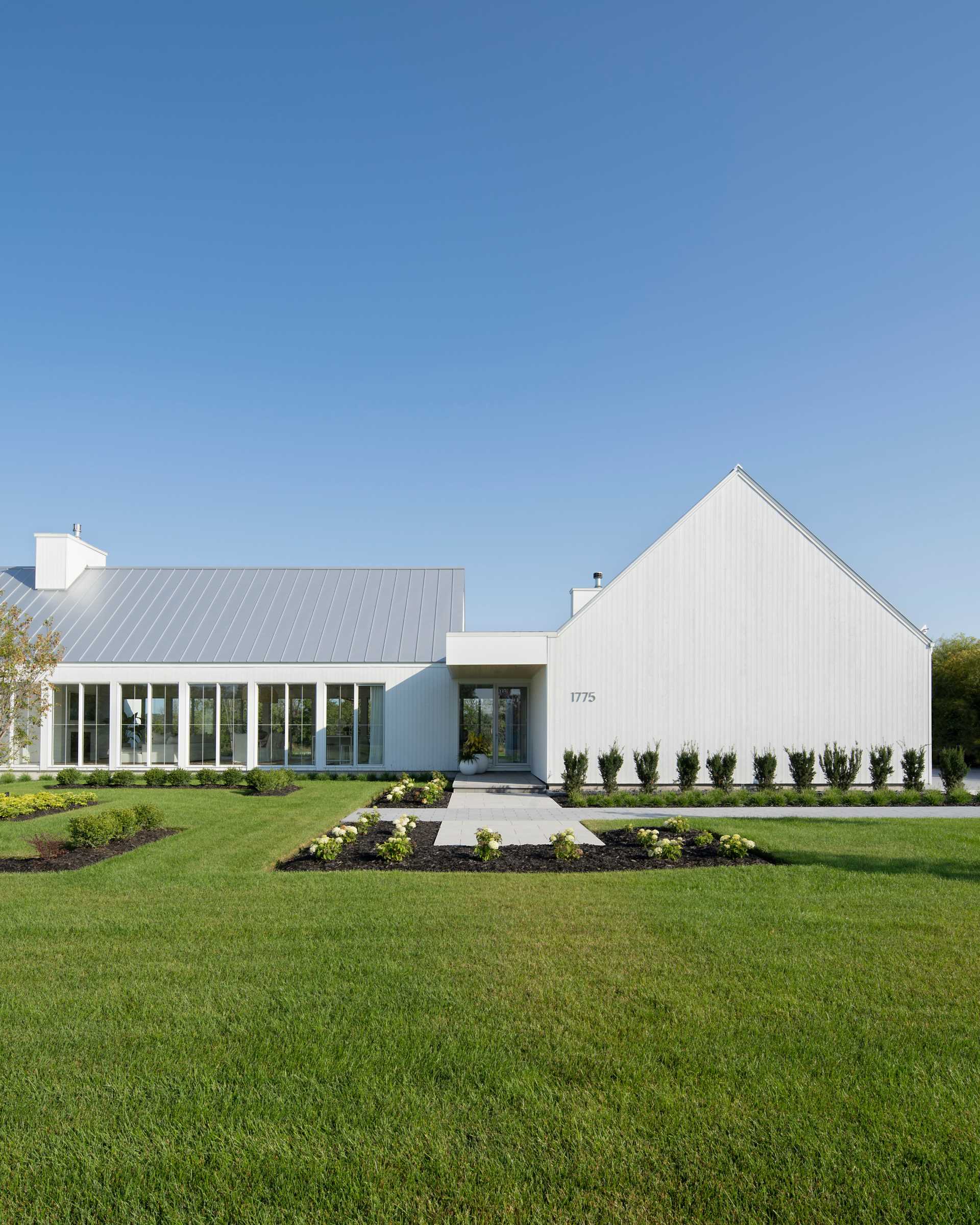 A generous setback from the street reduces noise and improves the level of privacy, and as a result, the home sits in symbiosis with nature and the surrounding landscape.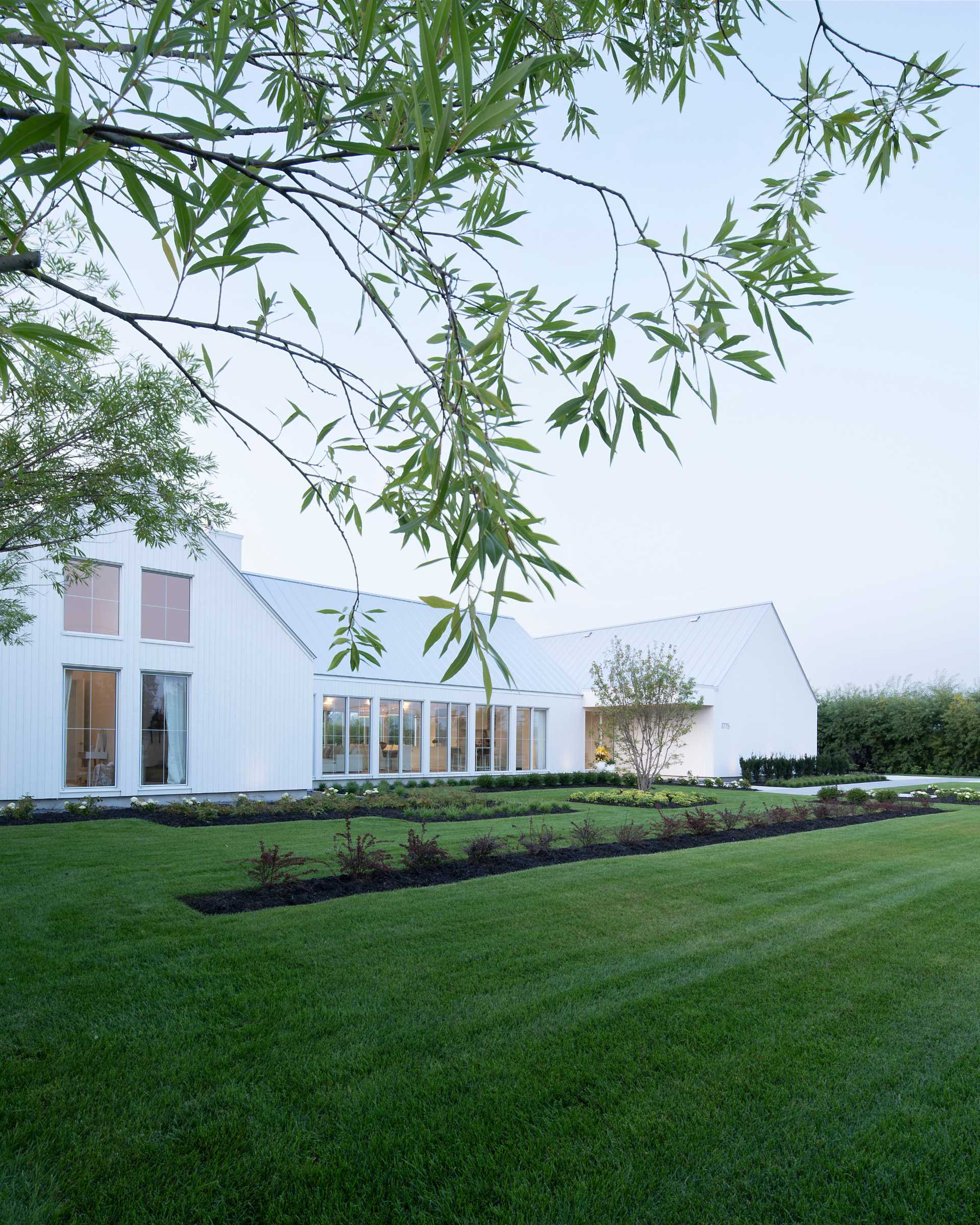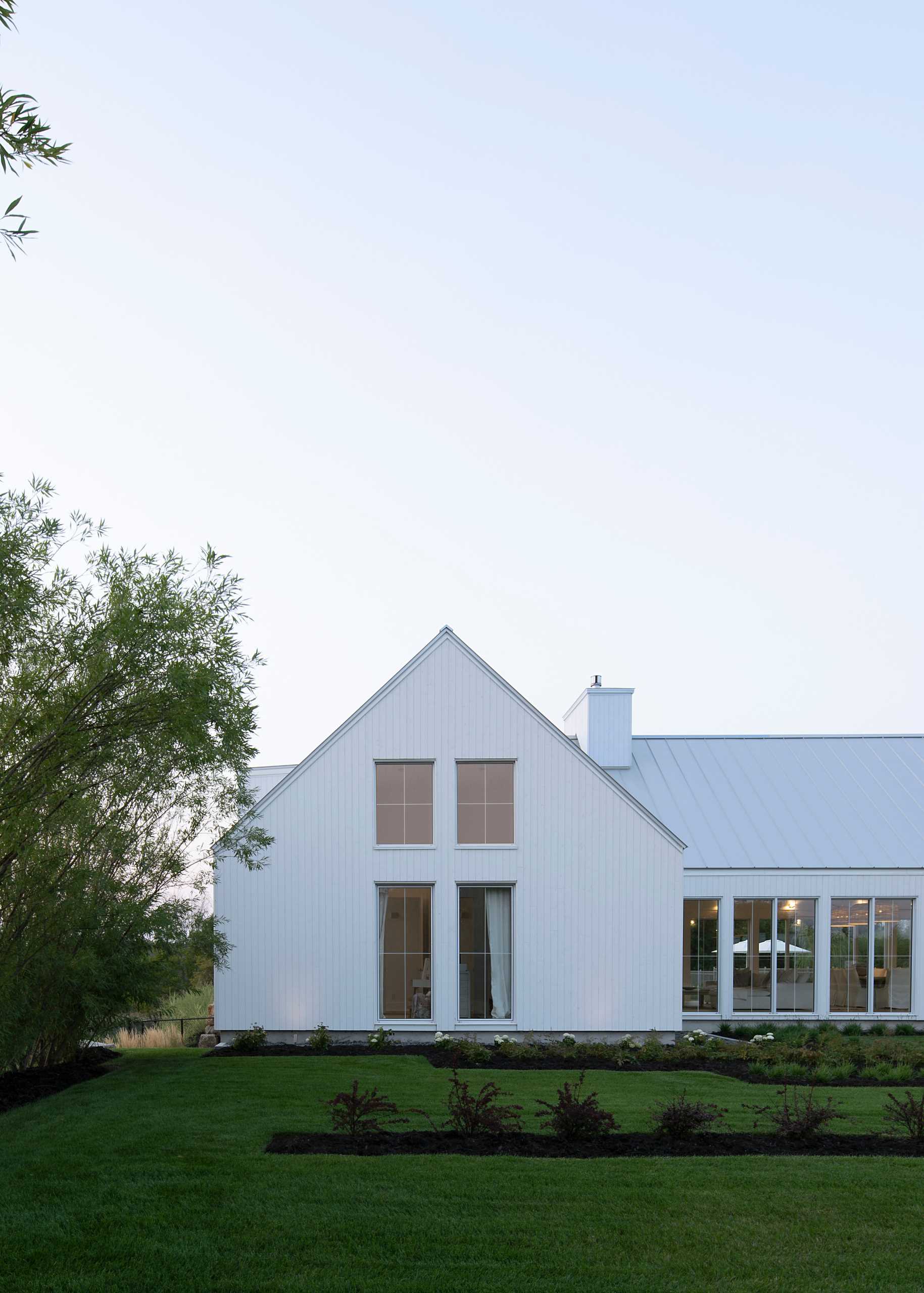 Inside, the house's social areas are completely open to the exterior on both sides and feature a white interior that complements the exterior.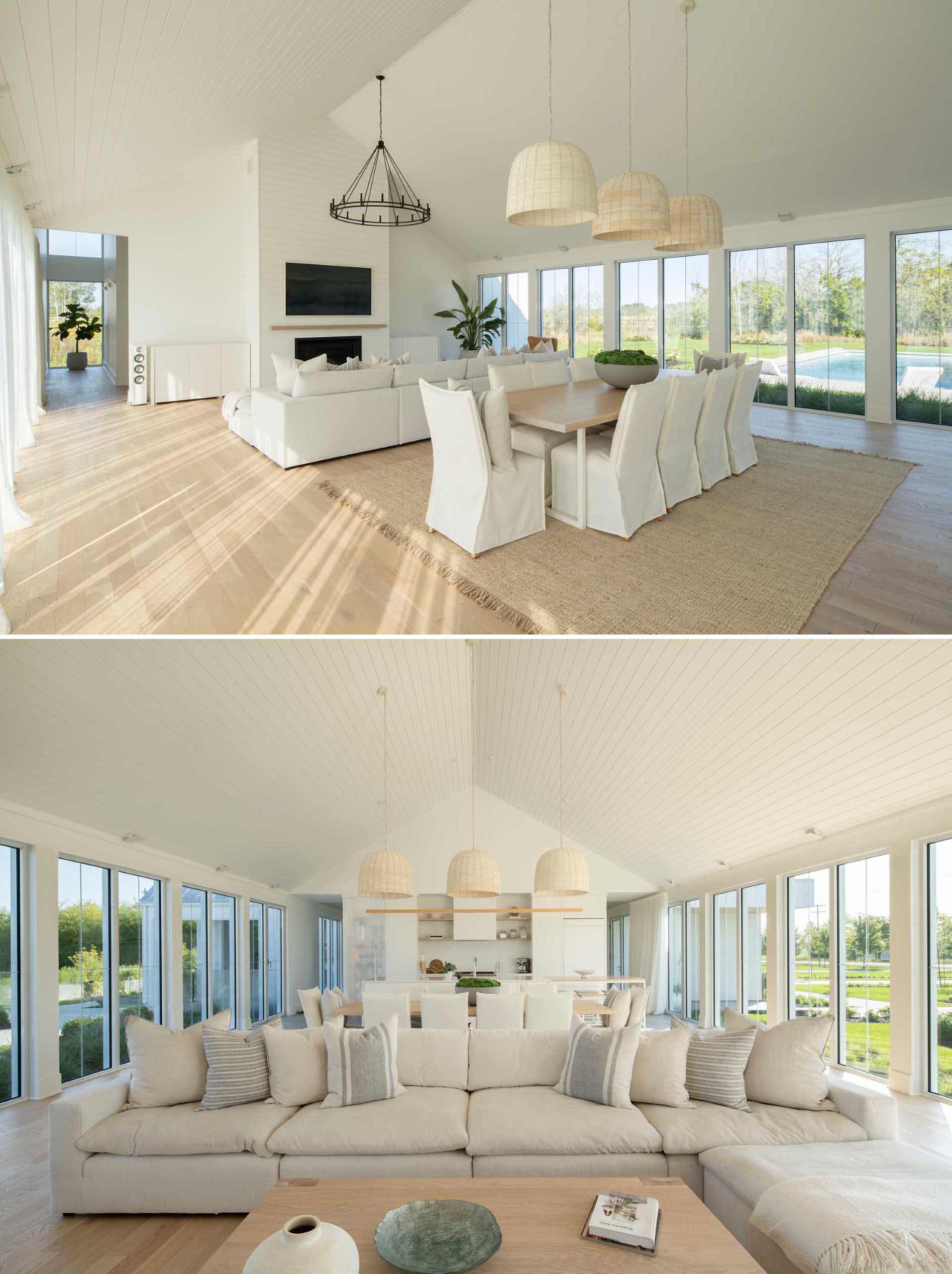 The home also has a covered outdoor area that includes a dining space, living room, and bbq area. A path connects this space to the swimming pool and rear yard.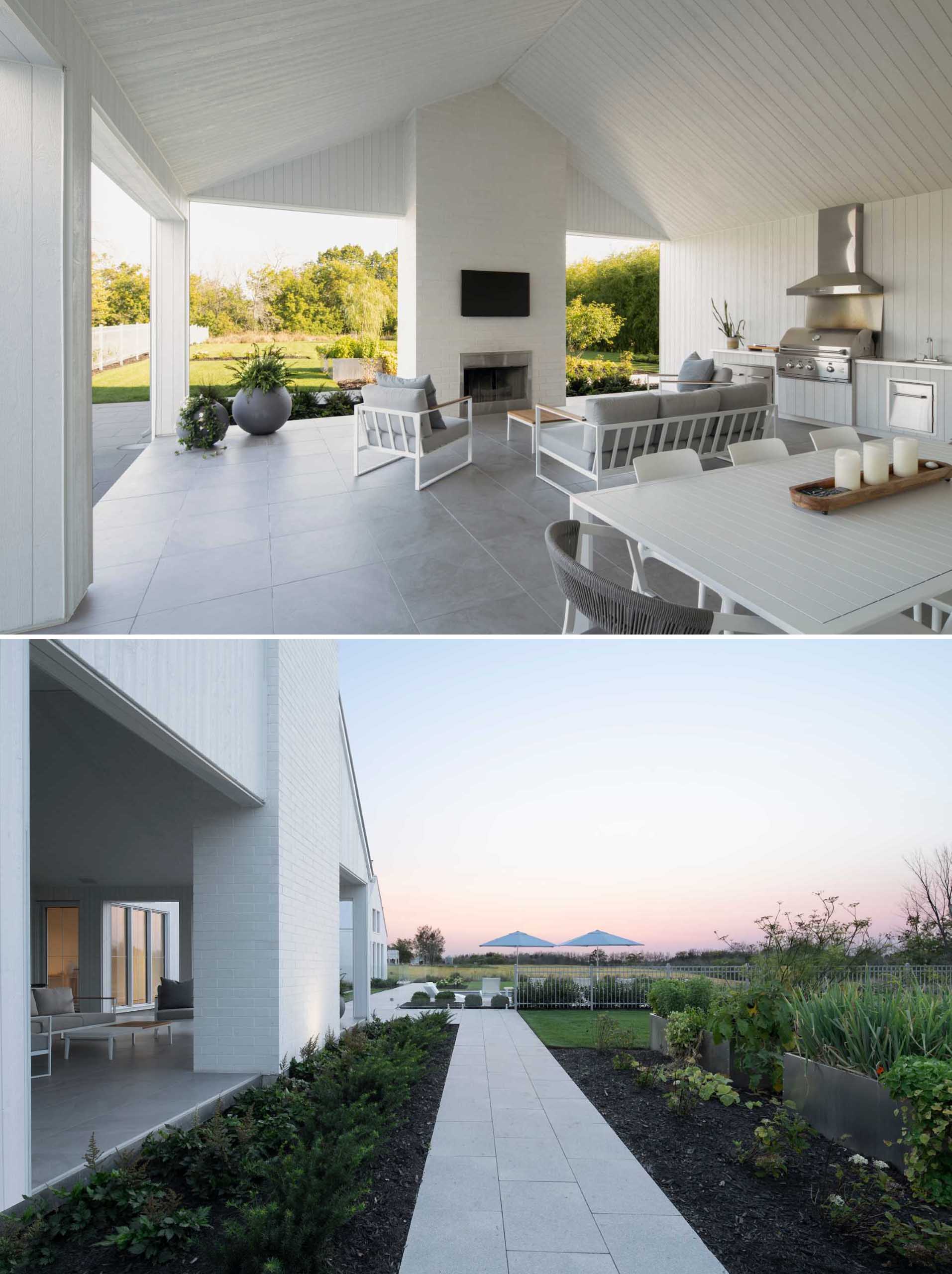 An expansive yard surrounds the swimming pool, while a patio allows for lounging in the sun by the pool.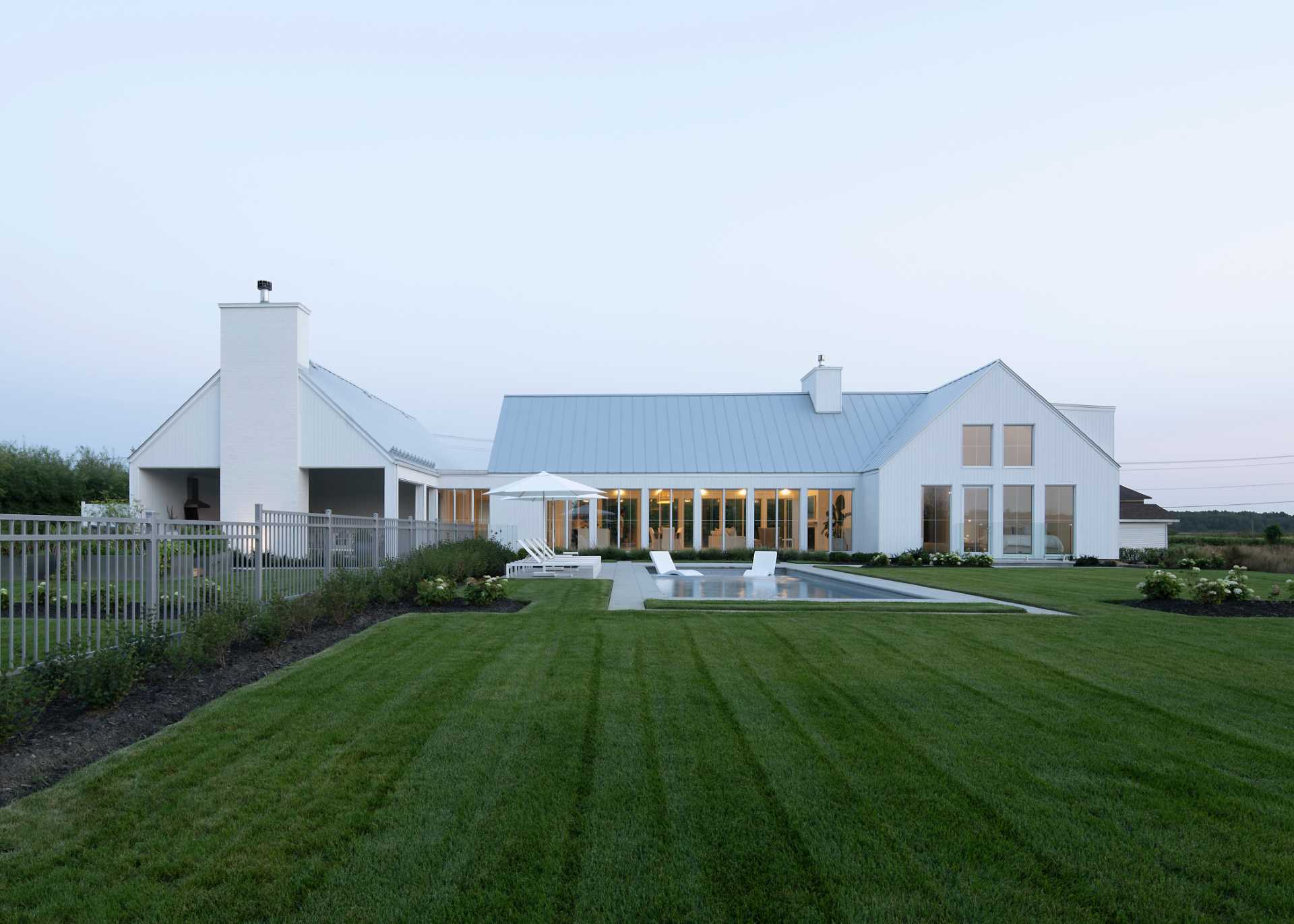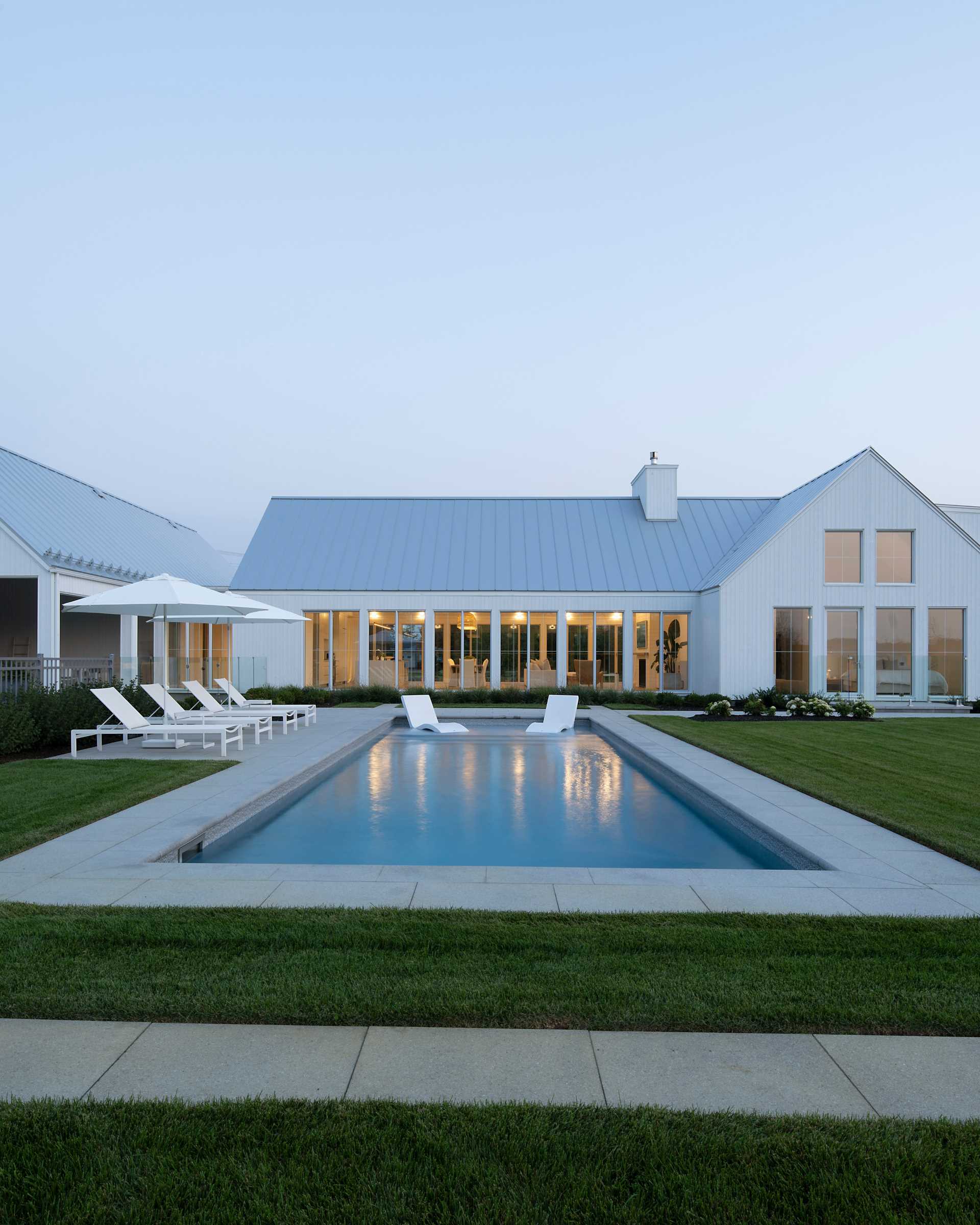 Back inside, there's a bedroom with a vaulted ceiling with windows that look out to the landscape.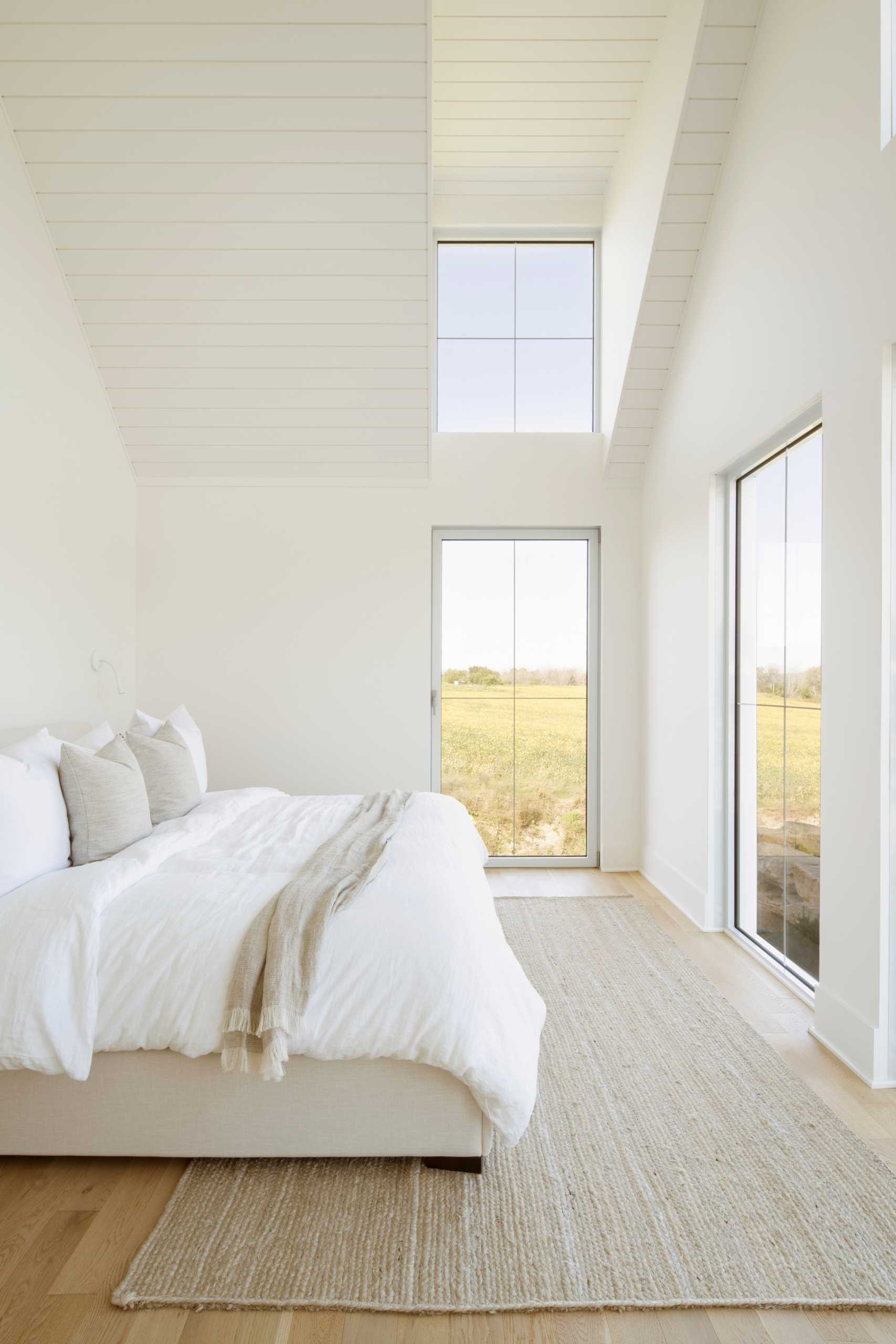 In the bathroom, there's a freestanding bathtub located by the window.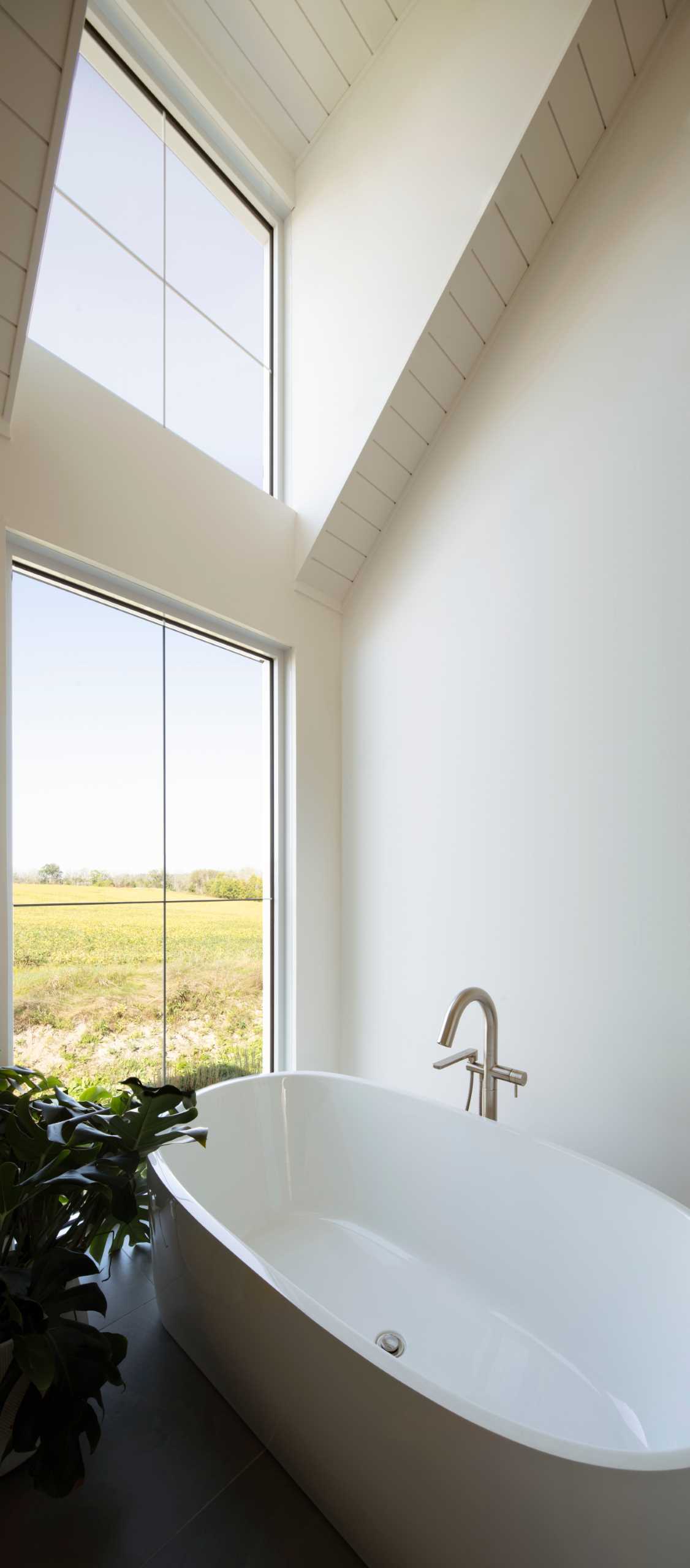 The stairs leading to the basement are located by the bedroom and bathroom.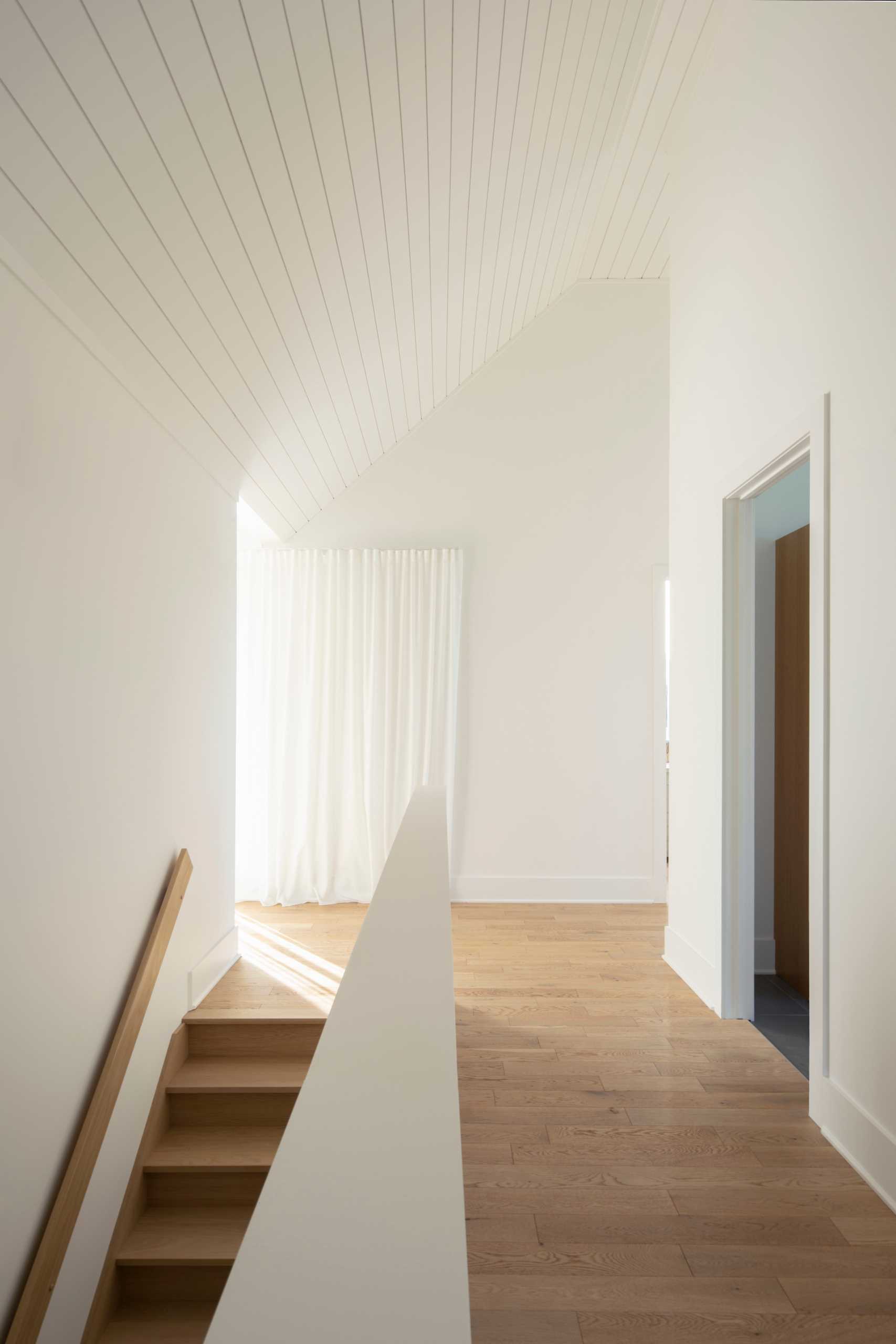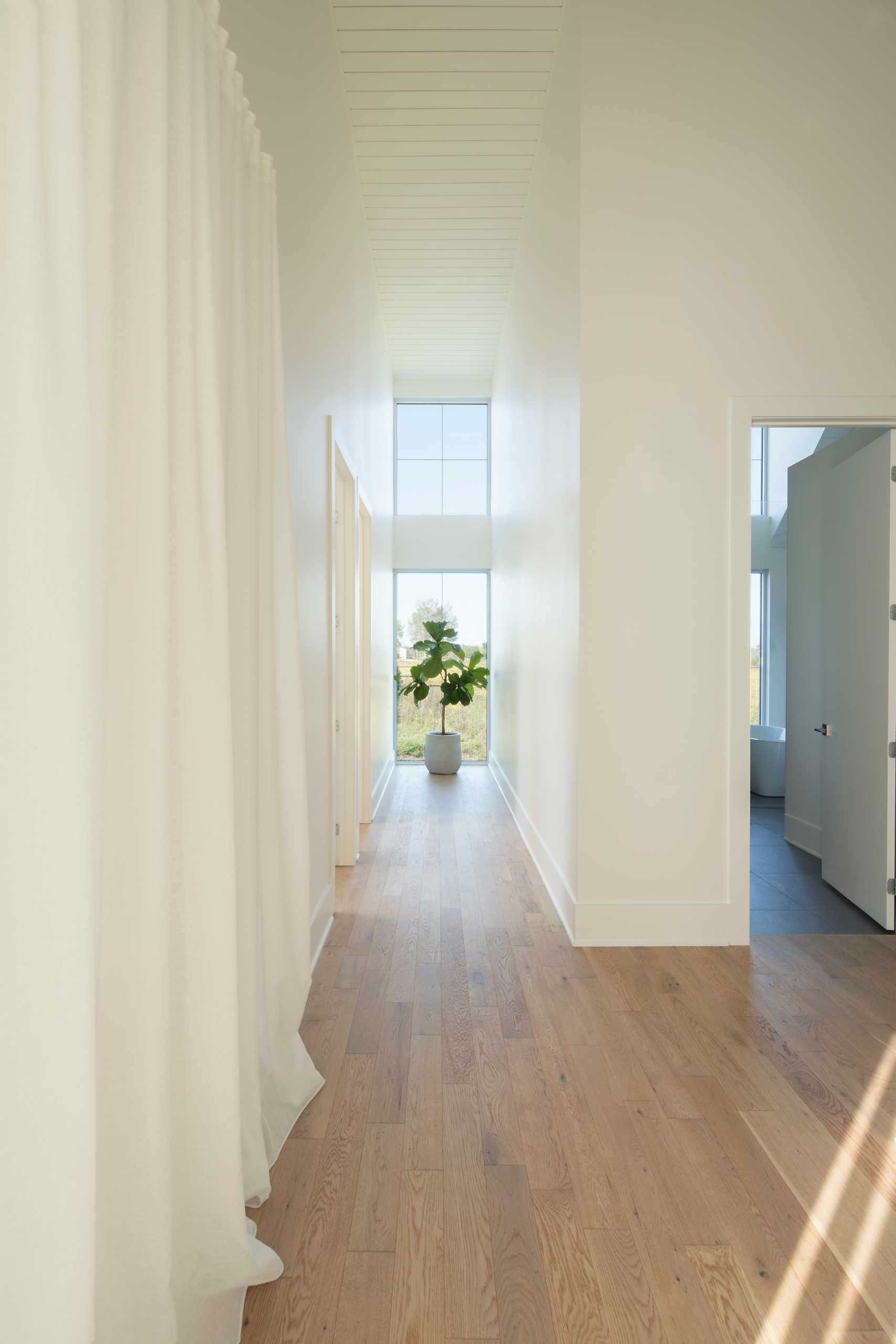 At night, exterior lighting highlights the design and landscaping of the house.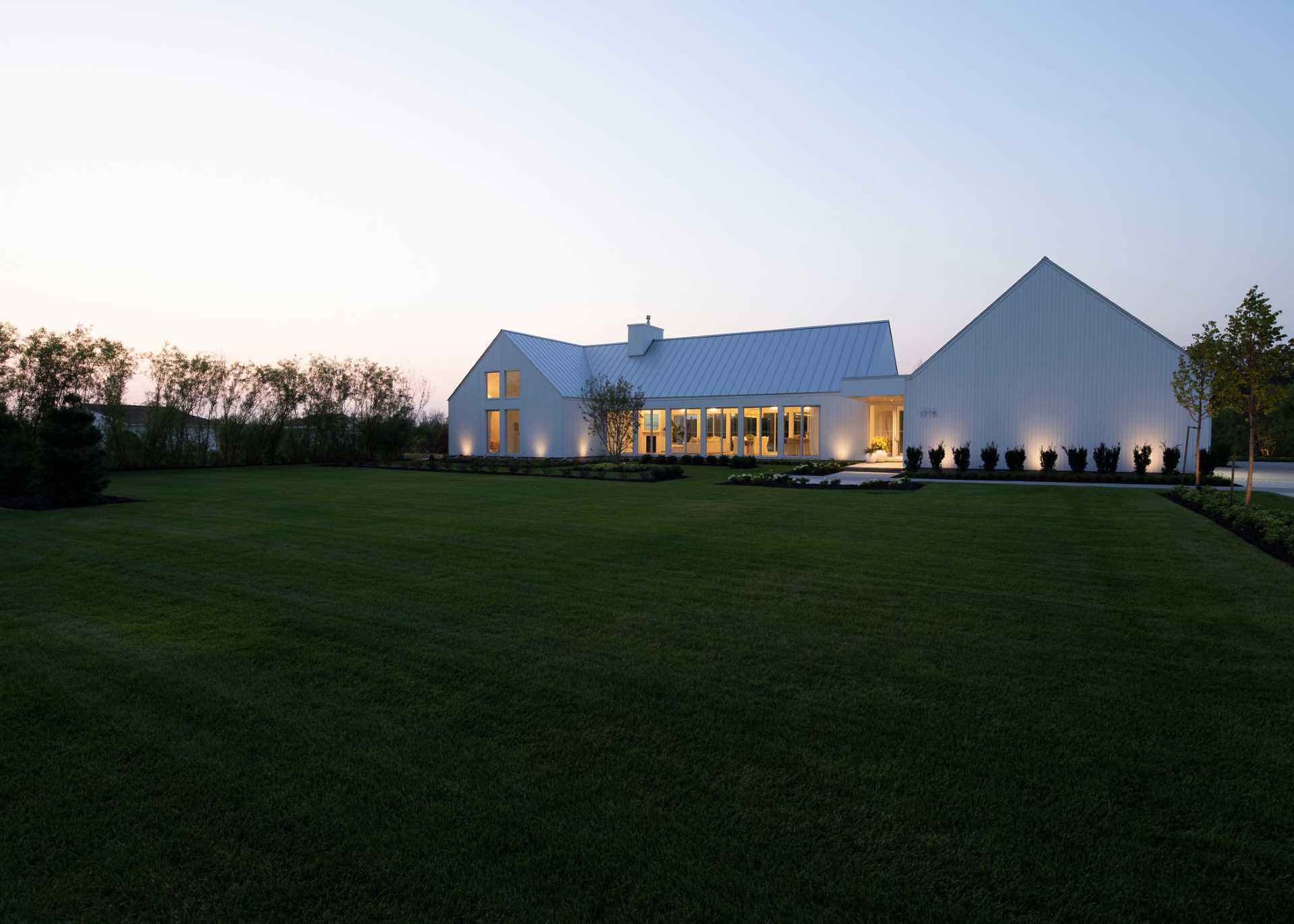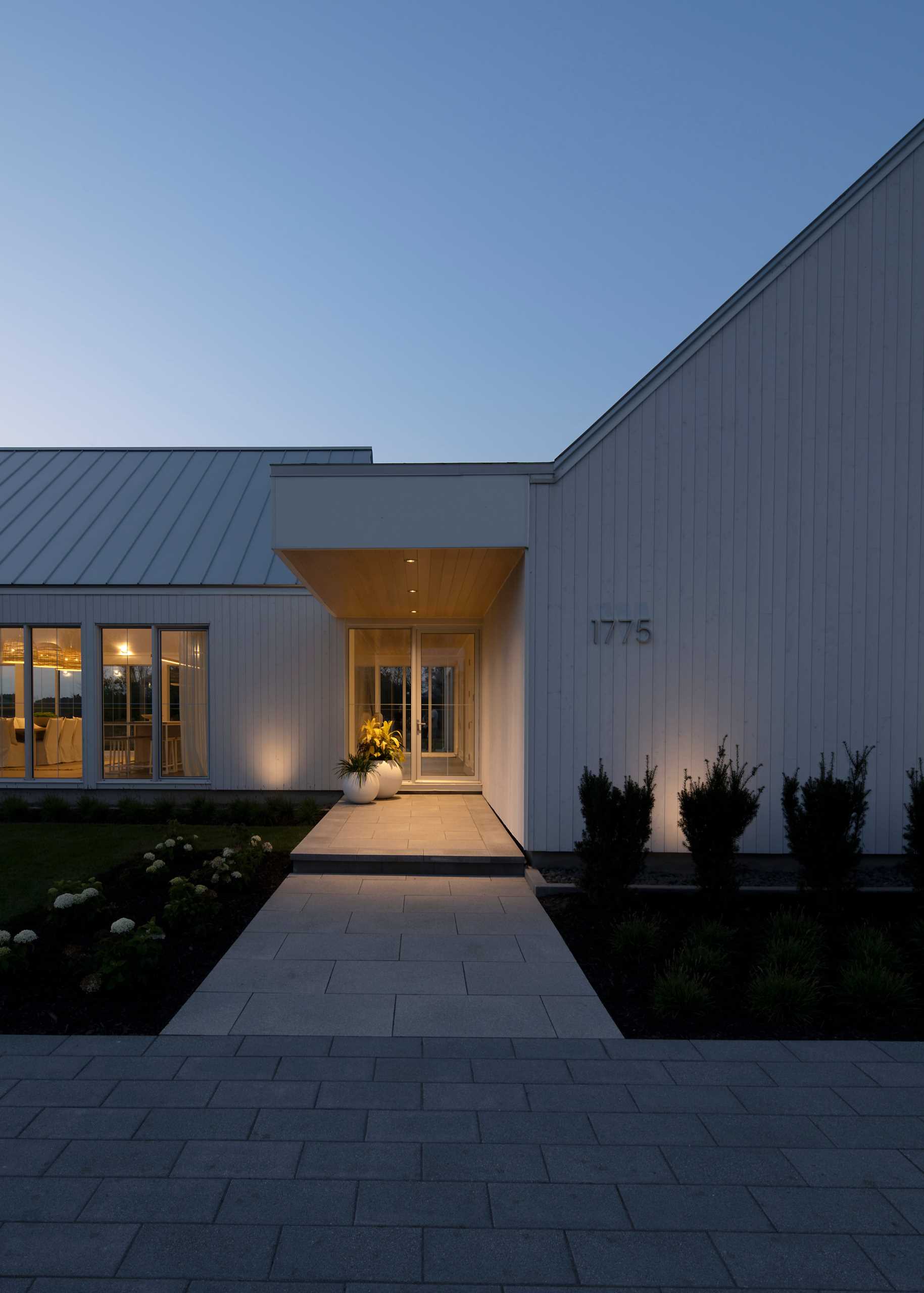 Here's a look at the floor plans of the basement and first floor.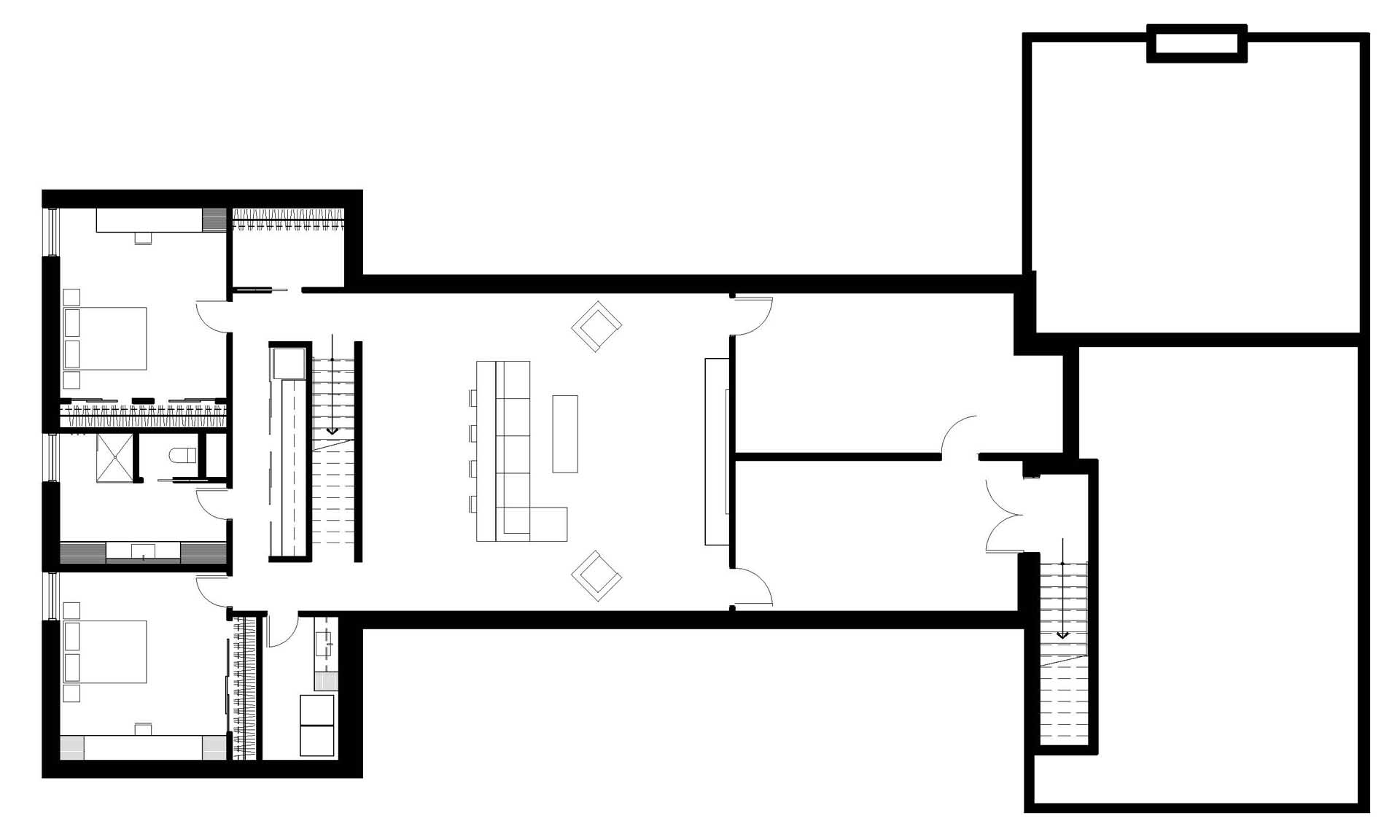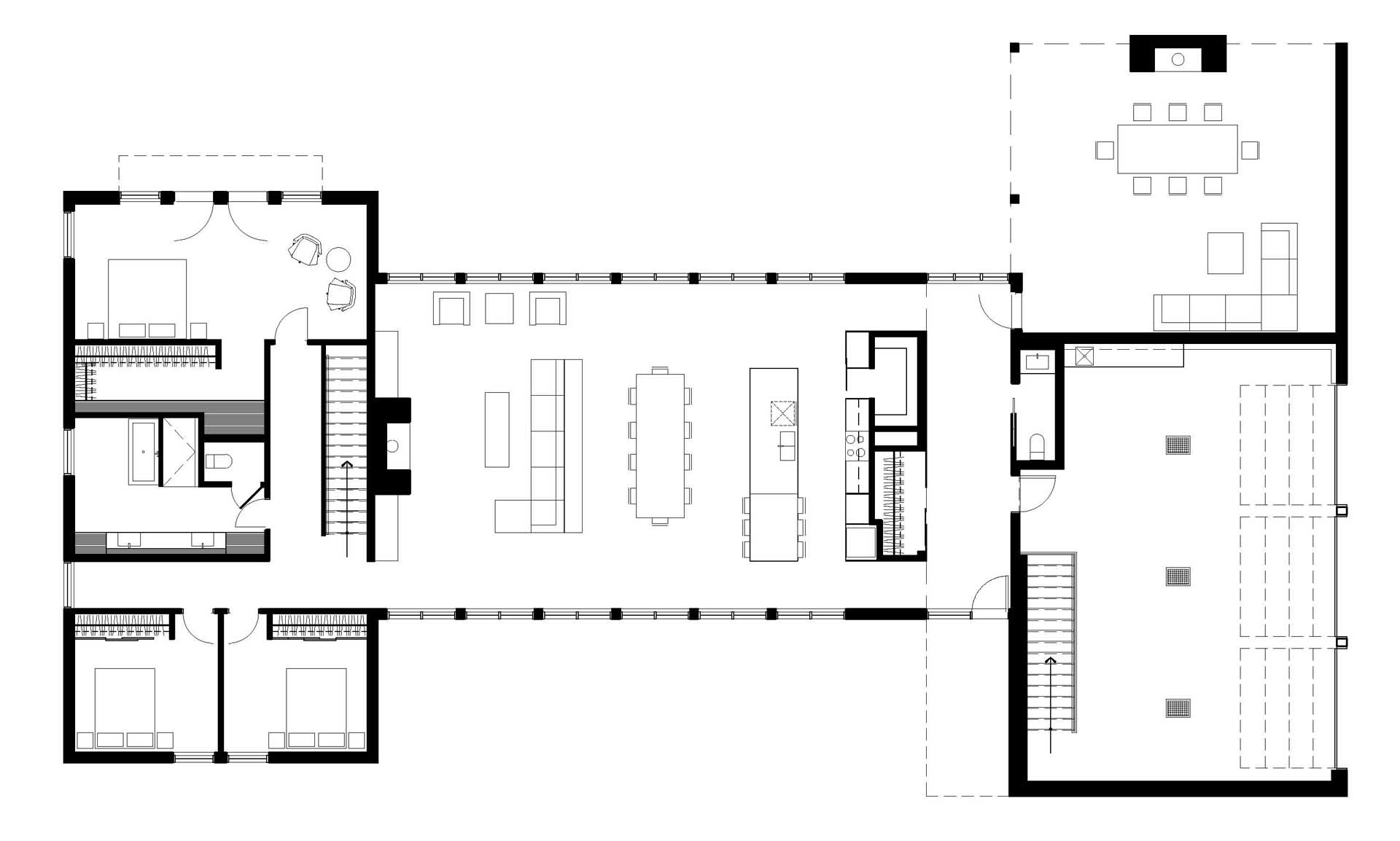 Photography by Josee Marino | Design: DKA | Suppliers: Fabelta, Maibec, Montréal Brique et Pierre, Revêtement RM Lussier | Landscape: Prestige Paysage