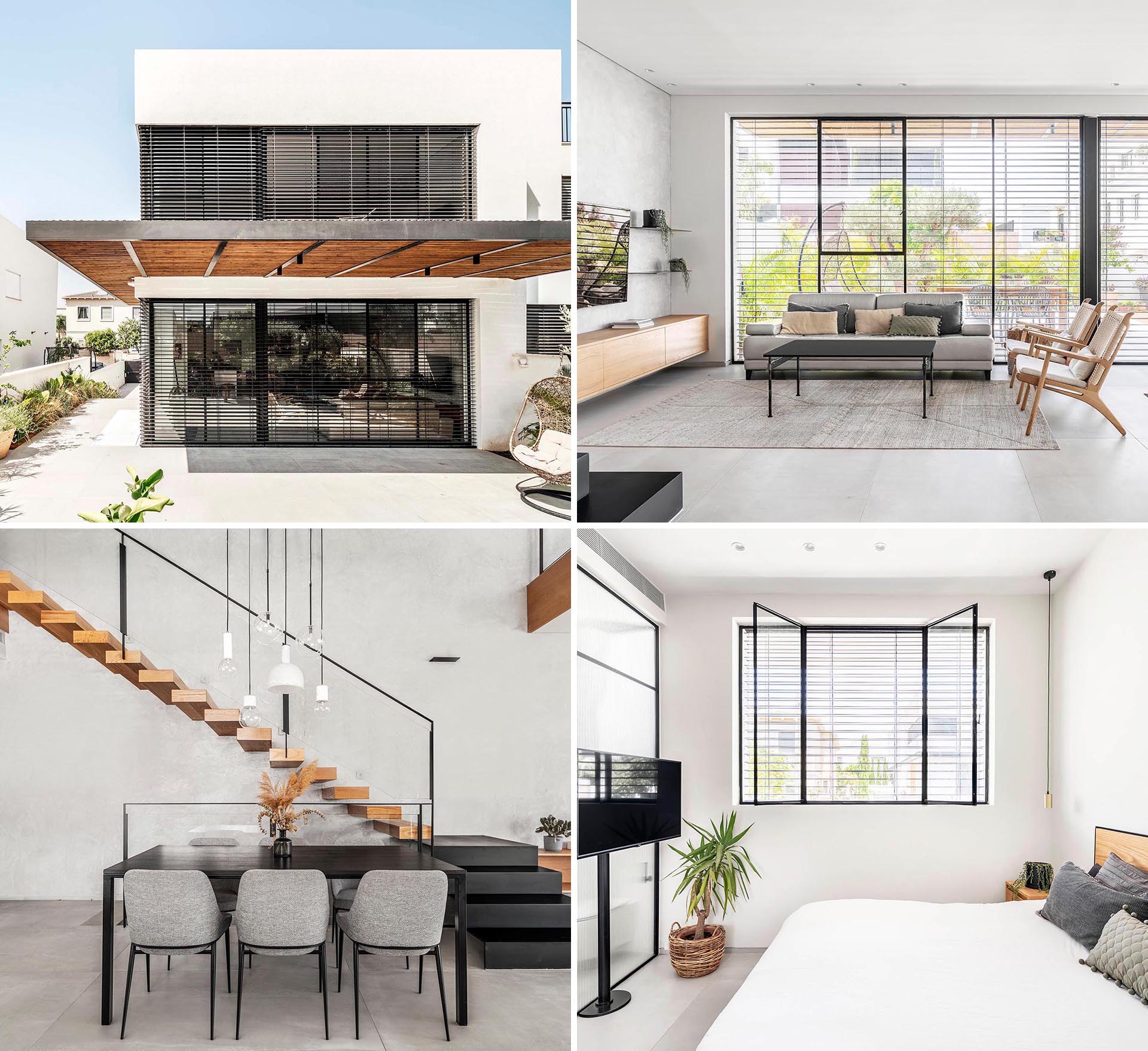 ON Studio has designed a new modern home in the center of Israel, which prominently displays a white facade with black window frames.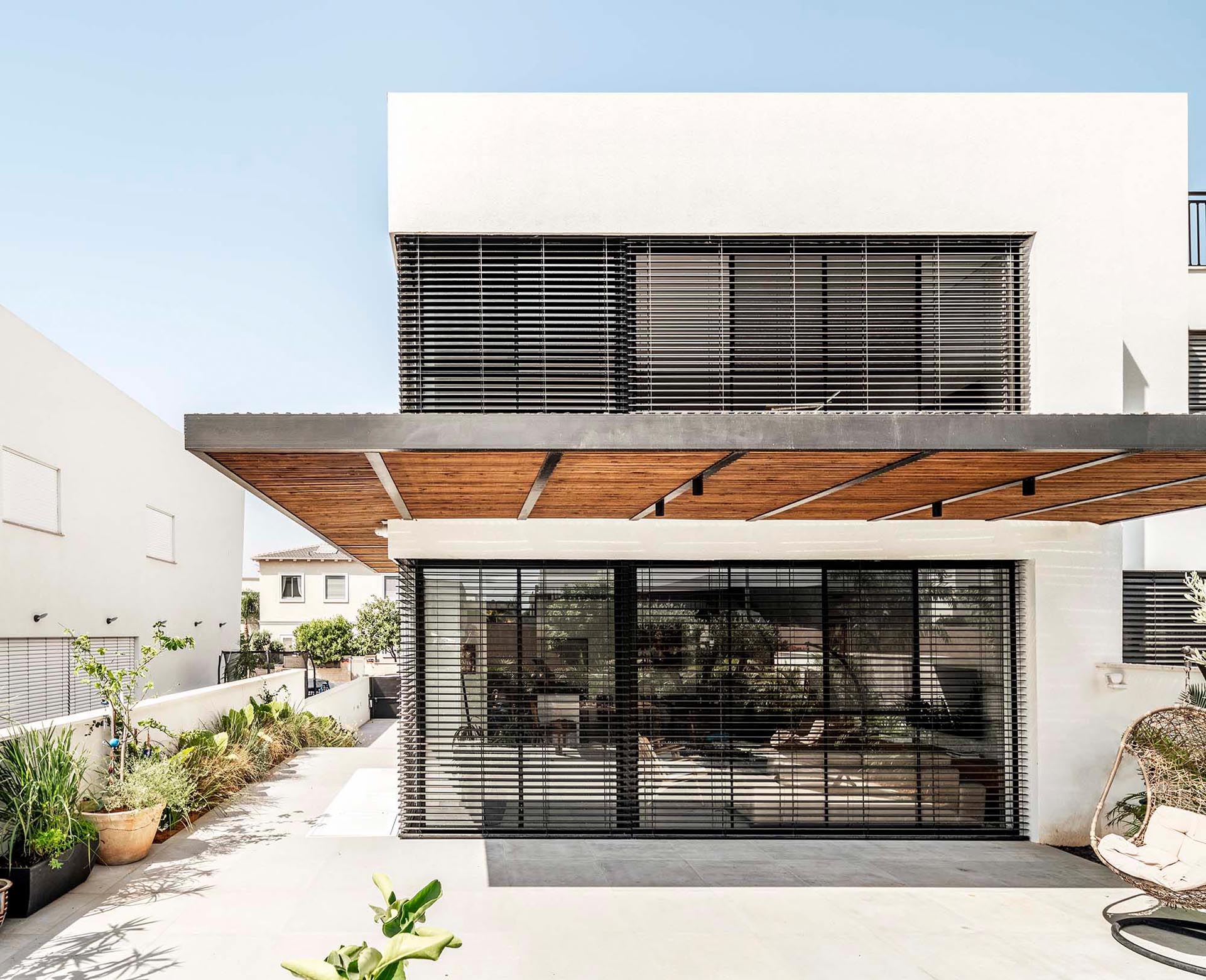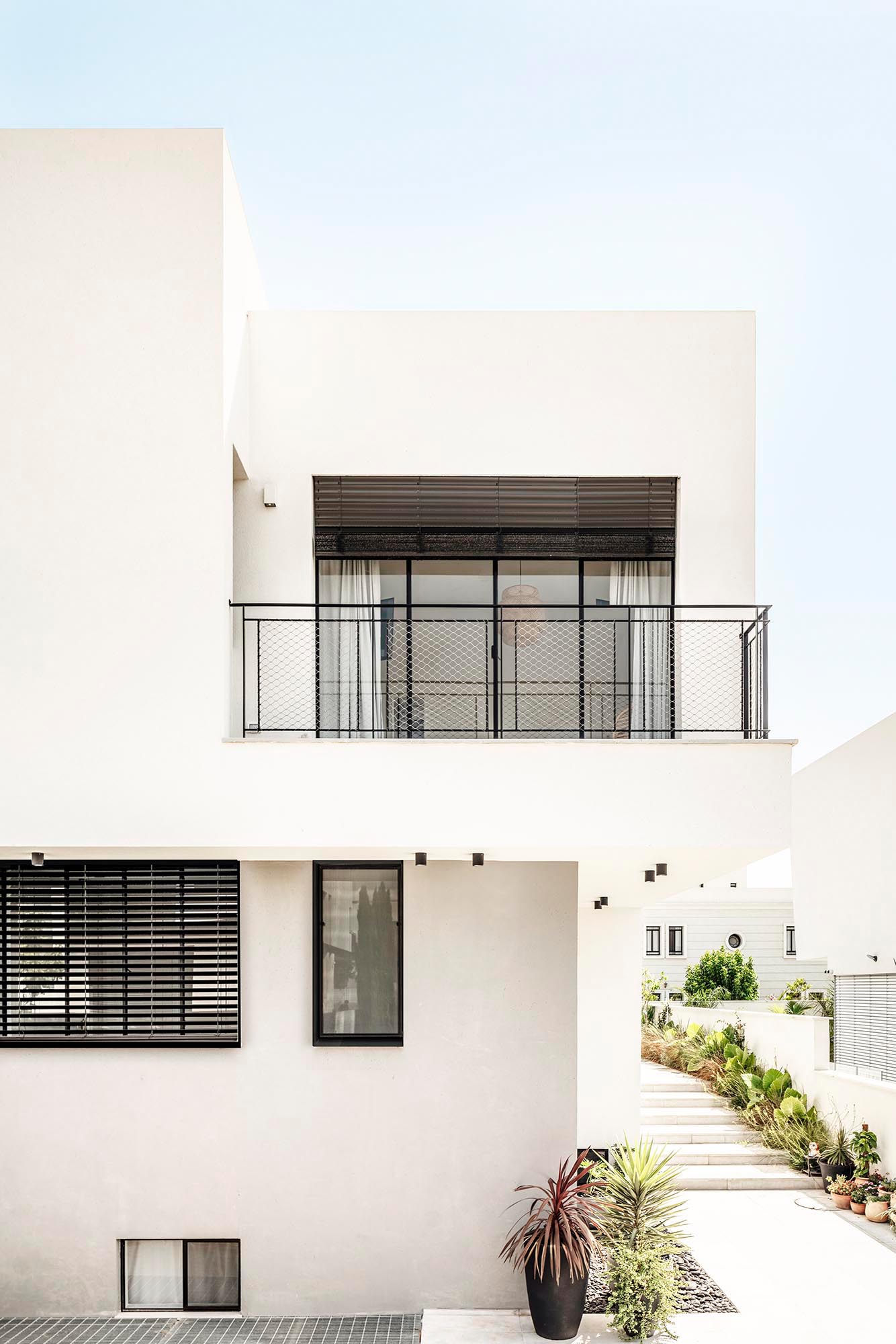 The interior of the home replicates the exterior, with a white color scheme and matte black details. Tall windows line the walls and let in plenty of natural light into the open living room, dining area, and kitchen.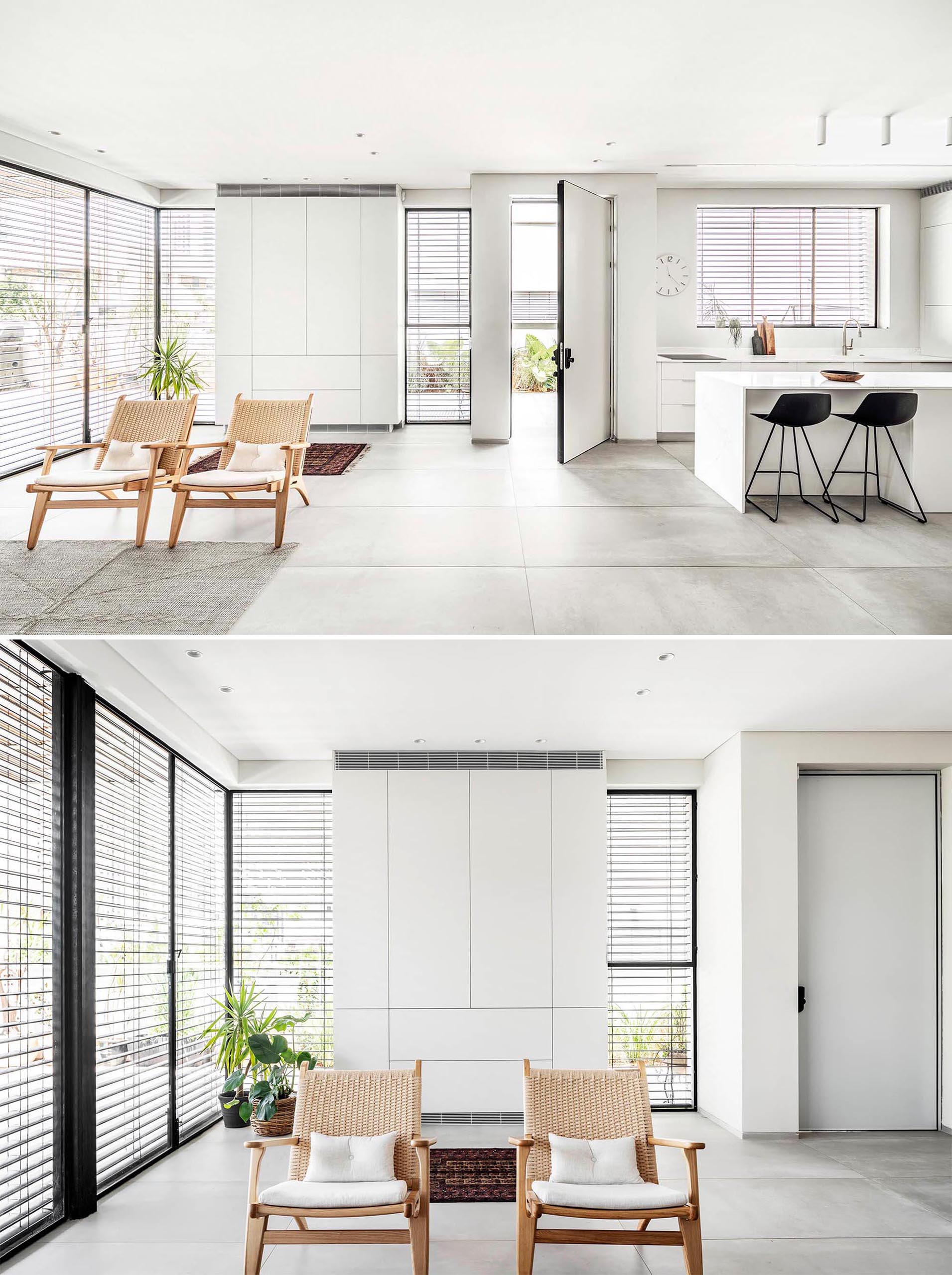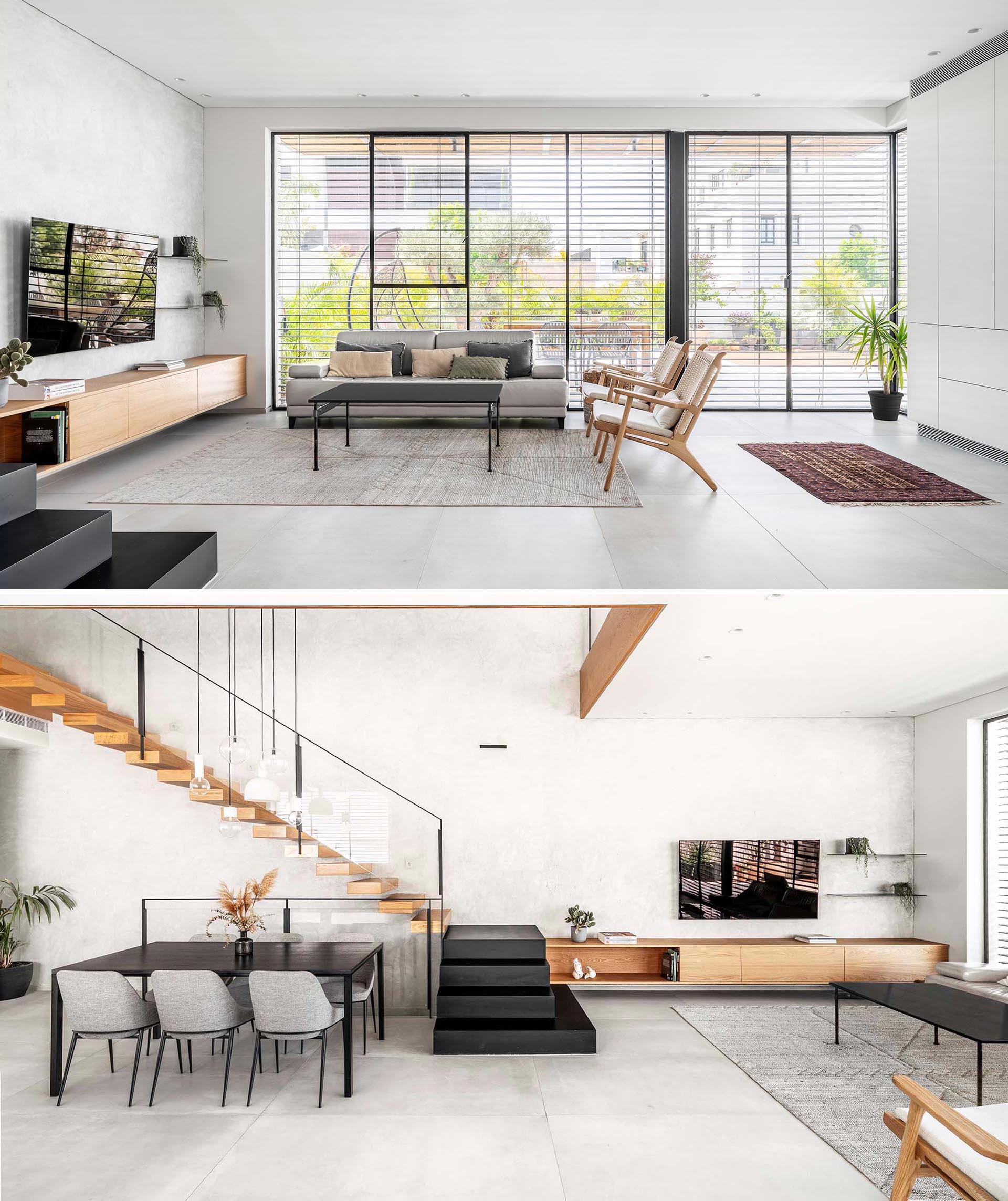 The dining room is furnished with a black table and light gray chairs, while white minimalist cabinets and drawers line the walls in the kitchen.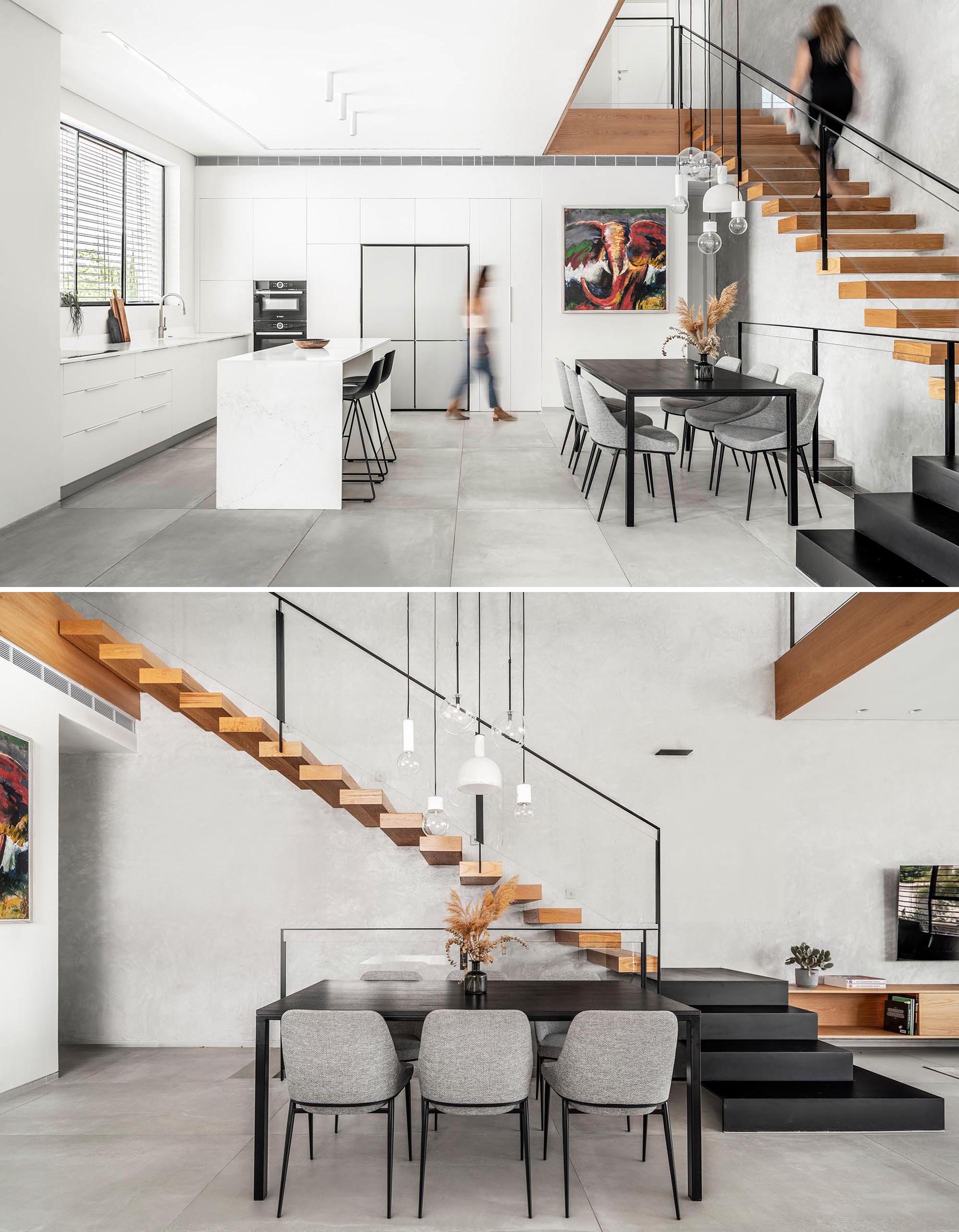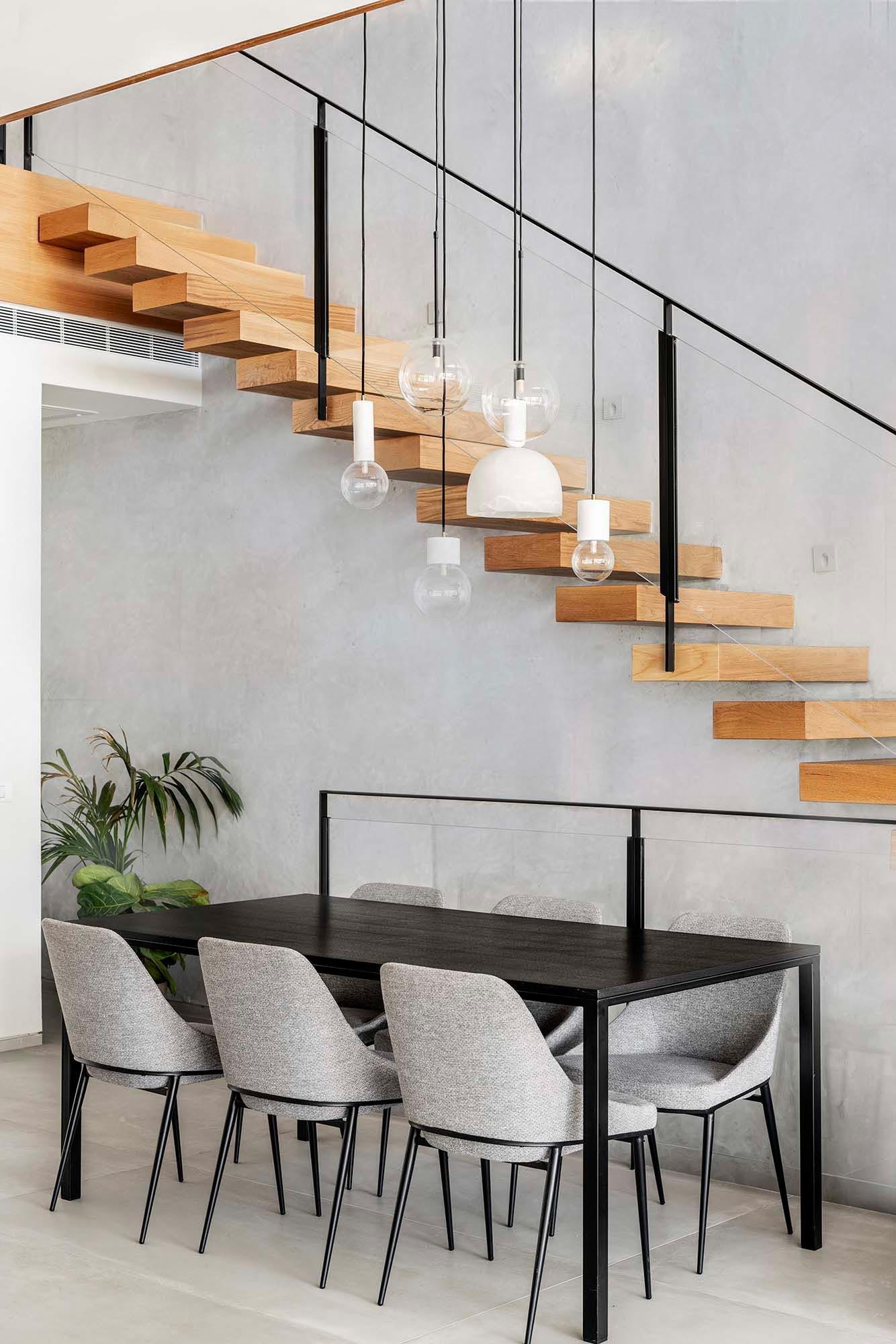 A floating oak staircase connects the various levels of the house, incorporates black iron stairs at the bottom, and transitions to become the TV sideboard in the living room.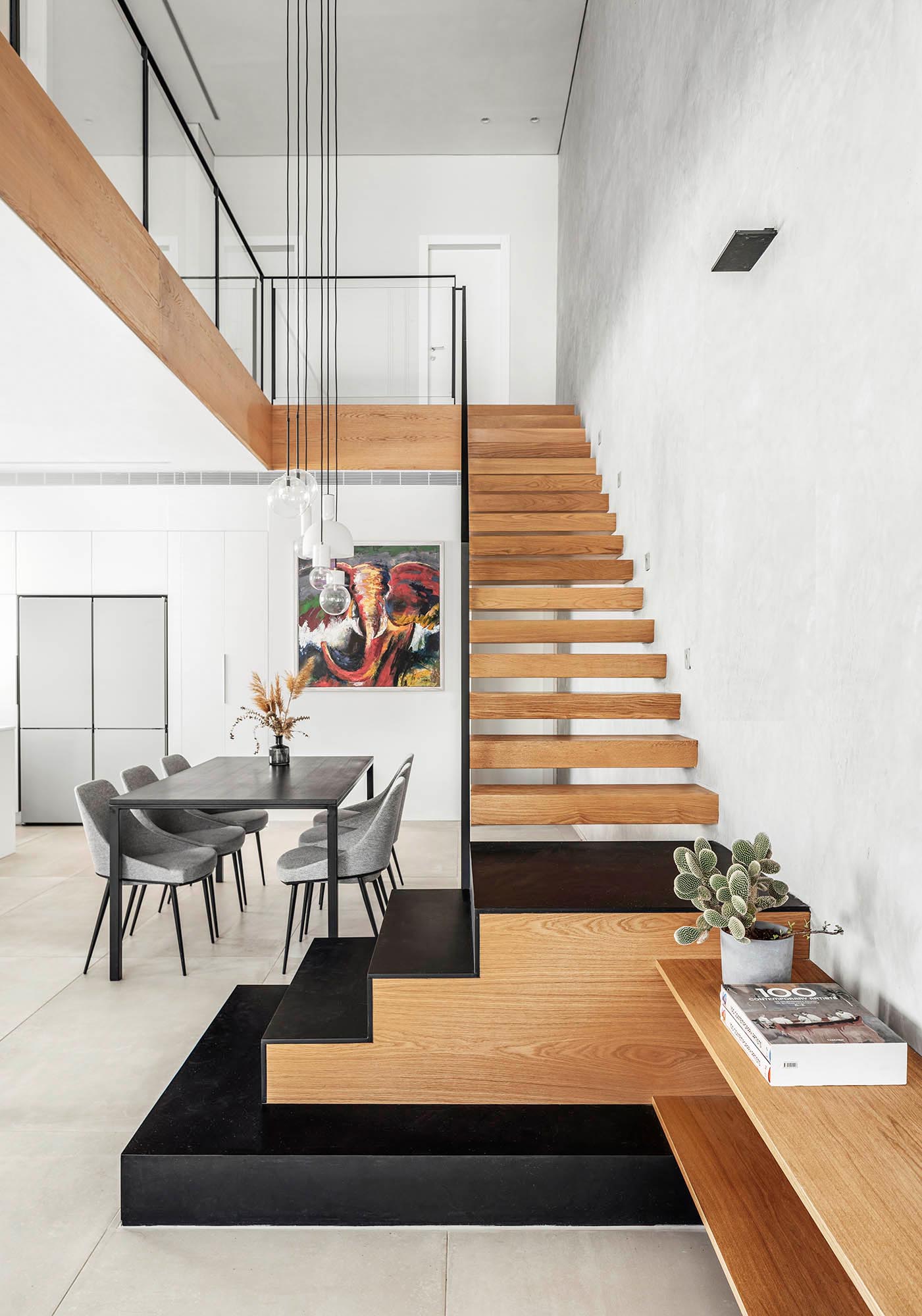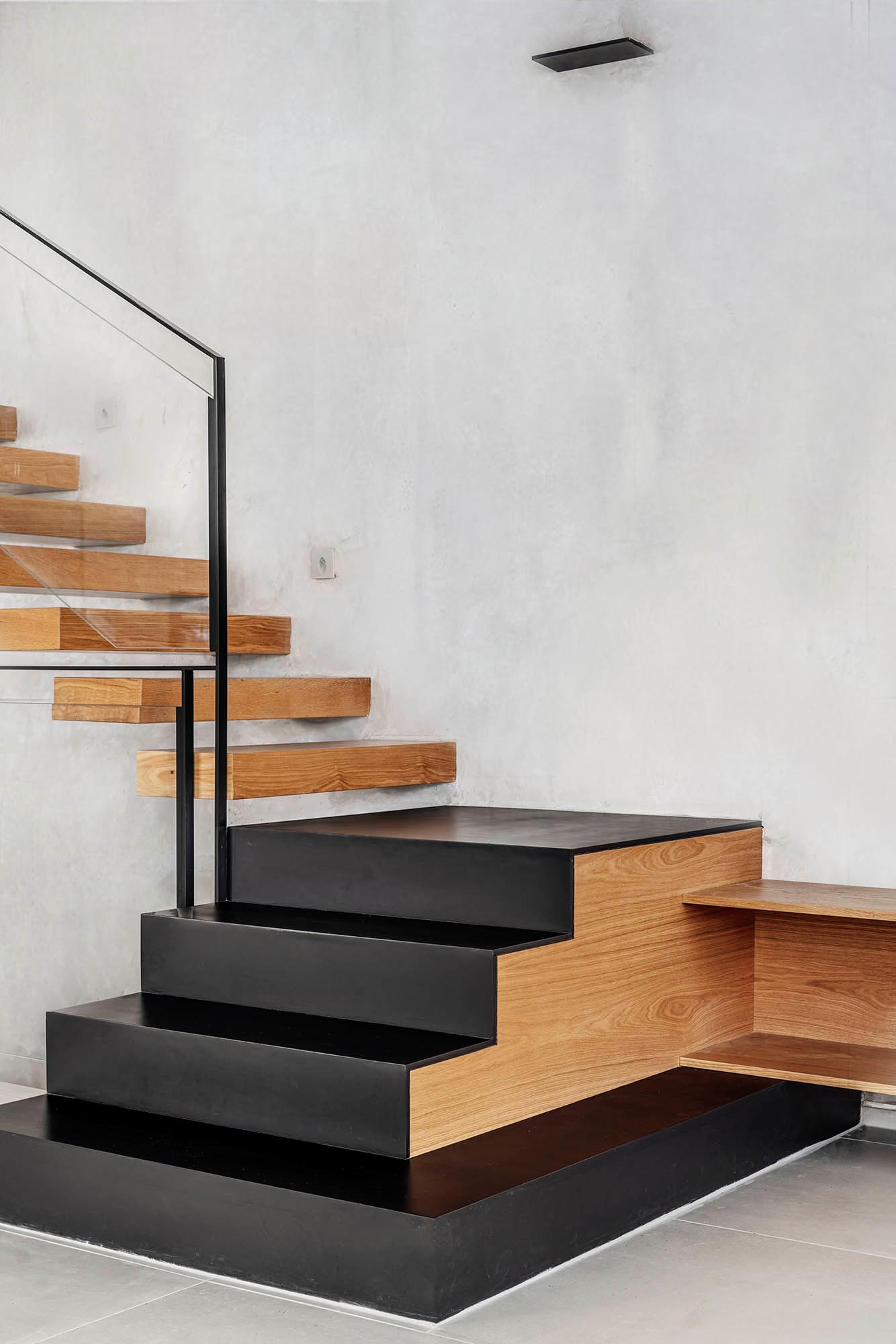 The top of the staircase opens to a walkway that leads to a small sitting room. The railing, composed of iron and glass, completes the clean and minimalist look.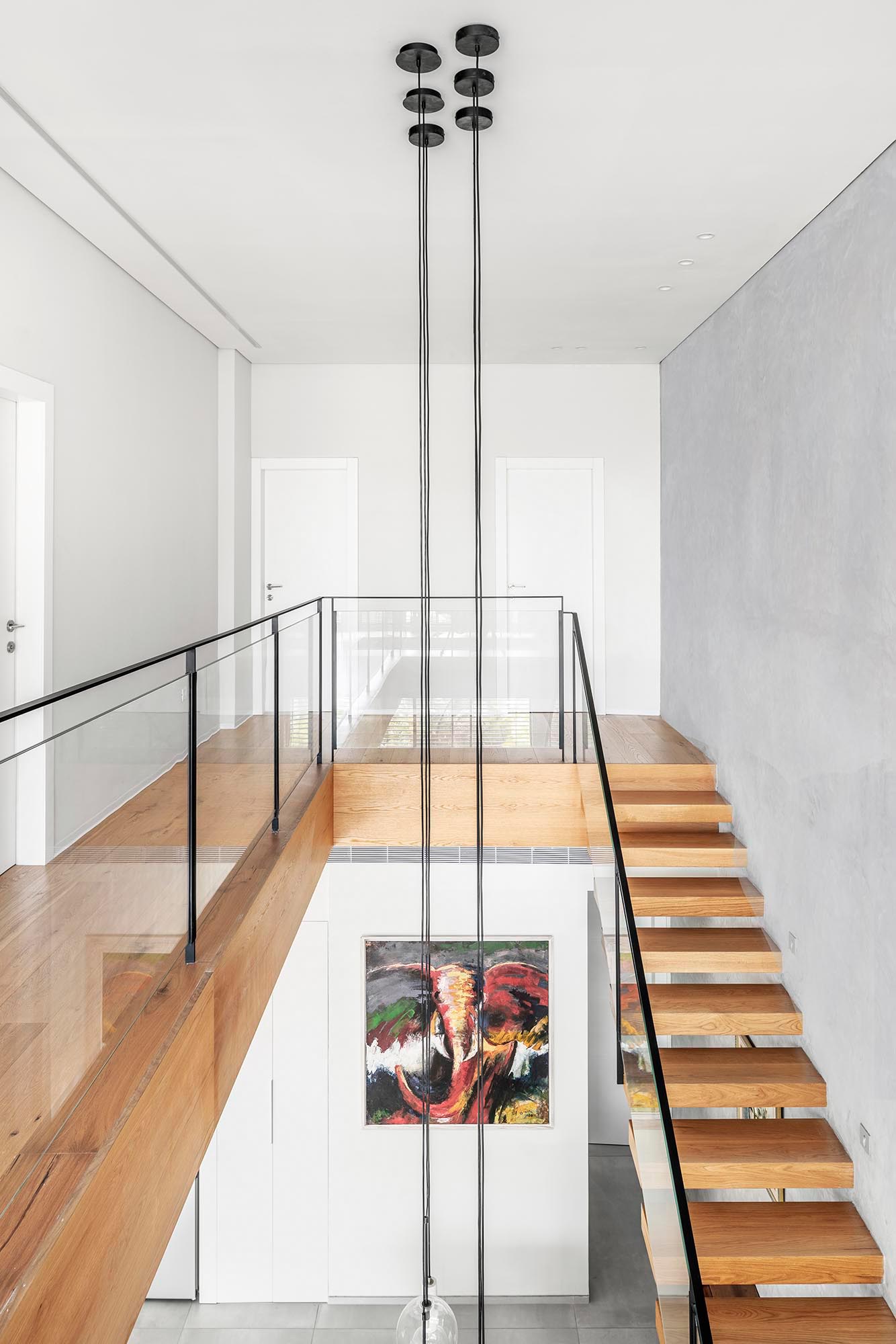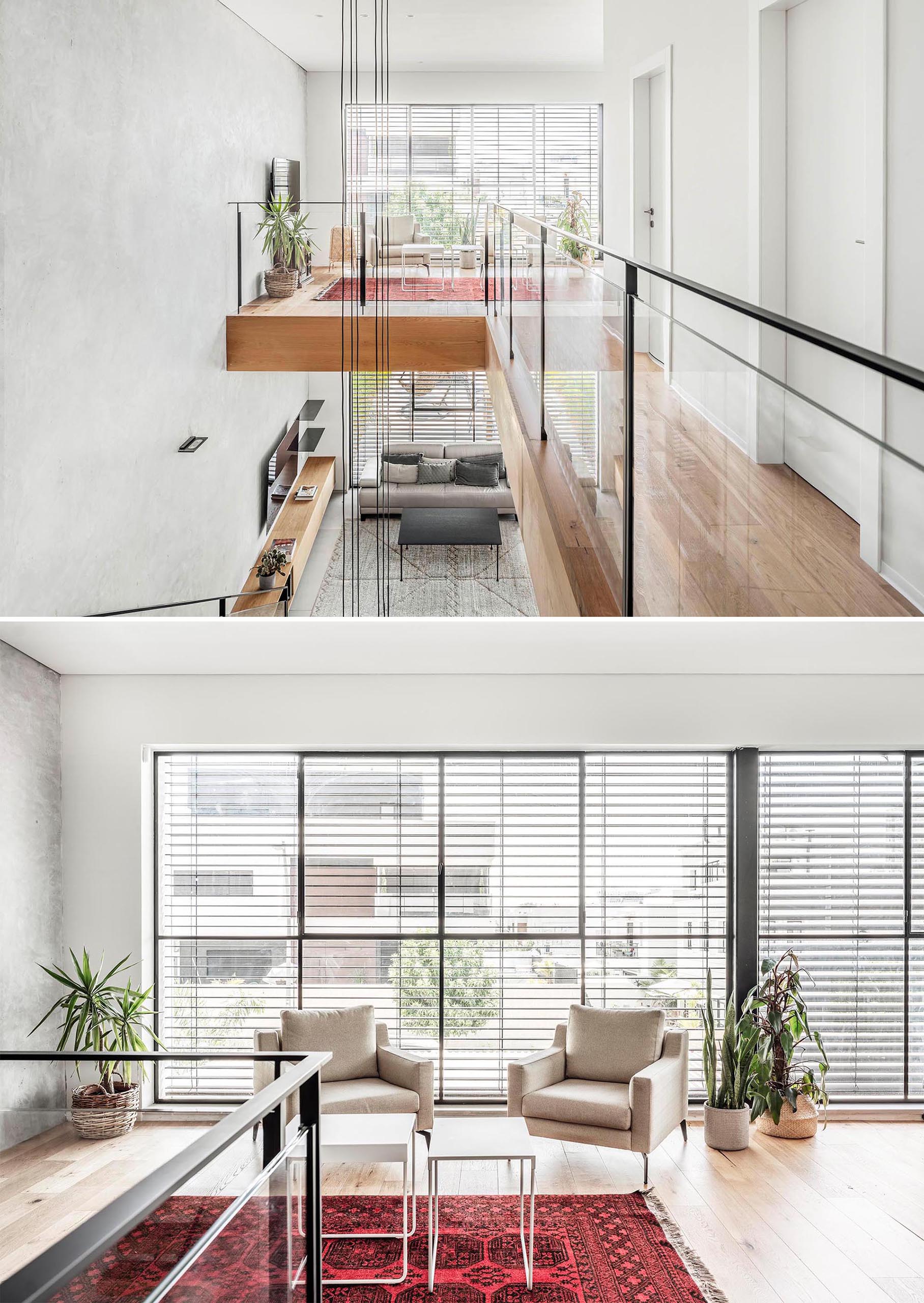 The bedrooms are simple and bright with light-colored walls, wood accents, and plants.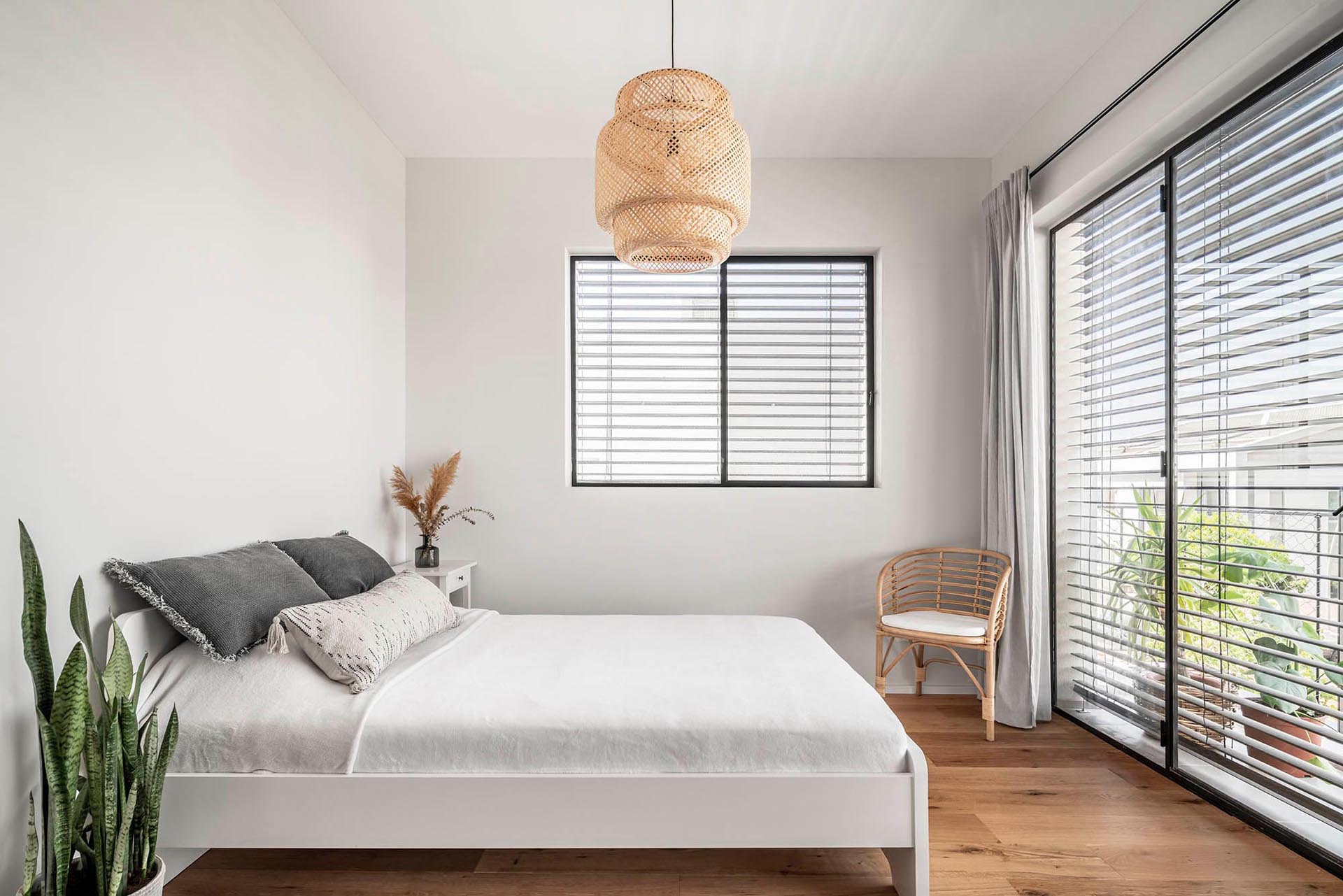 The master bedroom has an en-suite bathroom and a built-in closet. Stripe-textured glass with iron frames separates these areas without obscuring the light.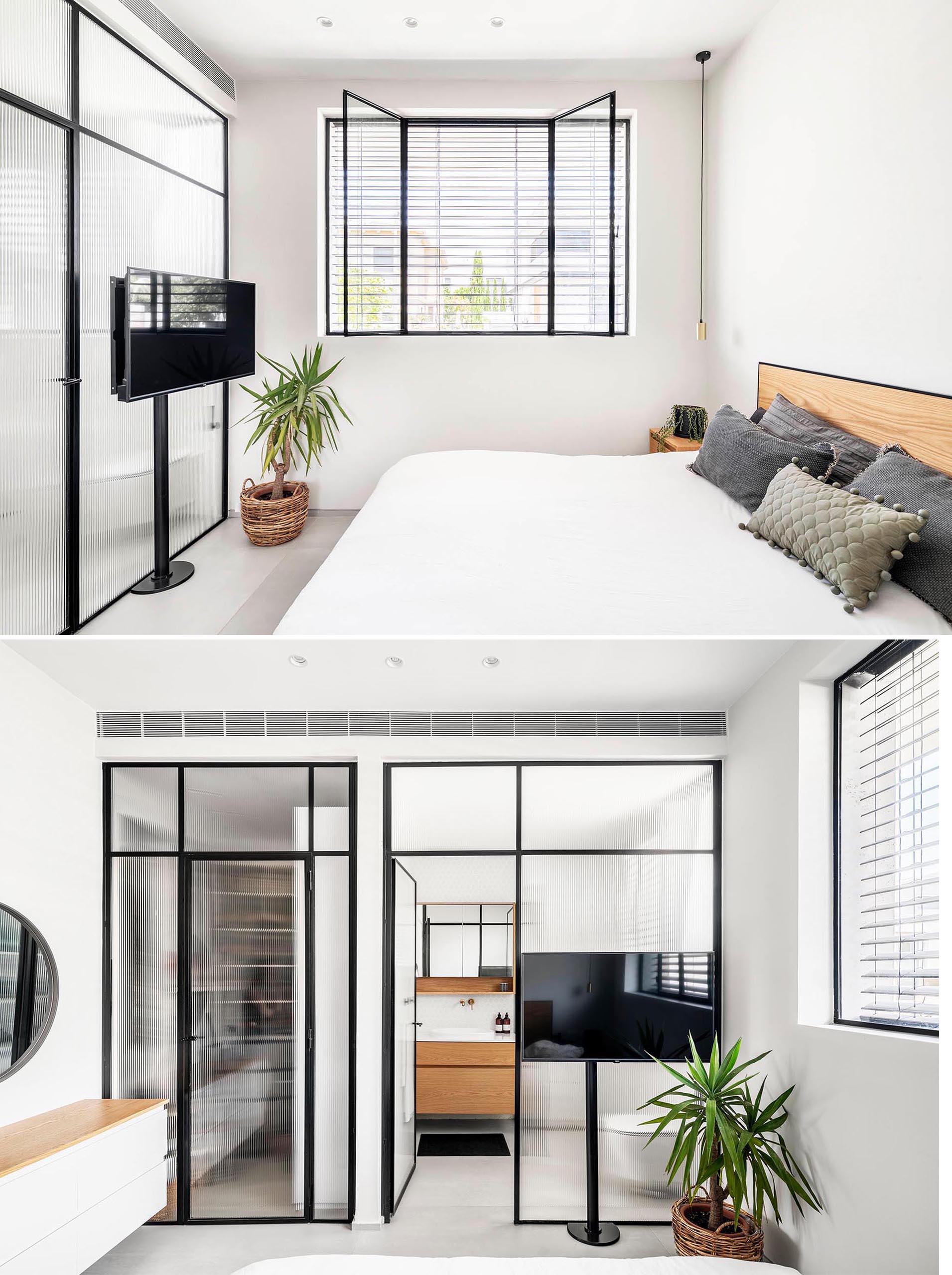 Inside the en-suite bathroom is a floating wood vanity with a white countertop and sink, while white hexagonal tiles cover the walls.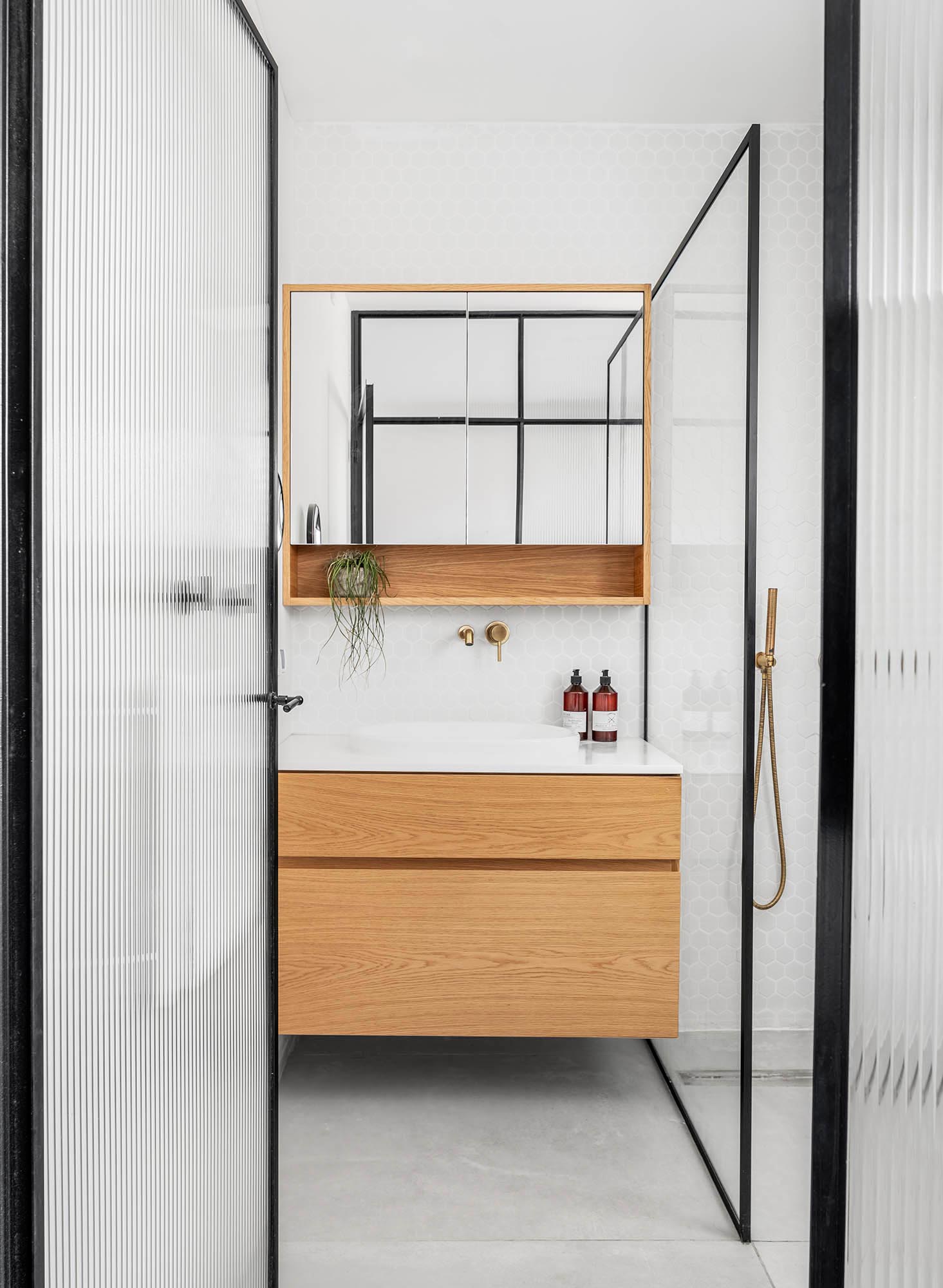 In a powder room, large format matte black tiles line the wall behind the toilet. The wood vanity is topped with a gray vessel sink, and bronze hardware adds a metallic element.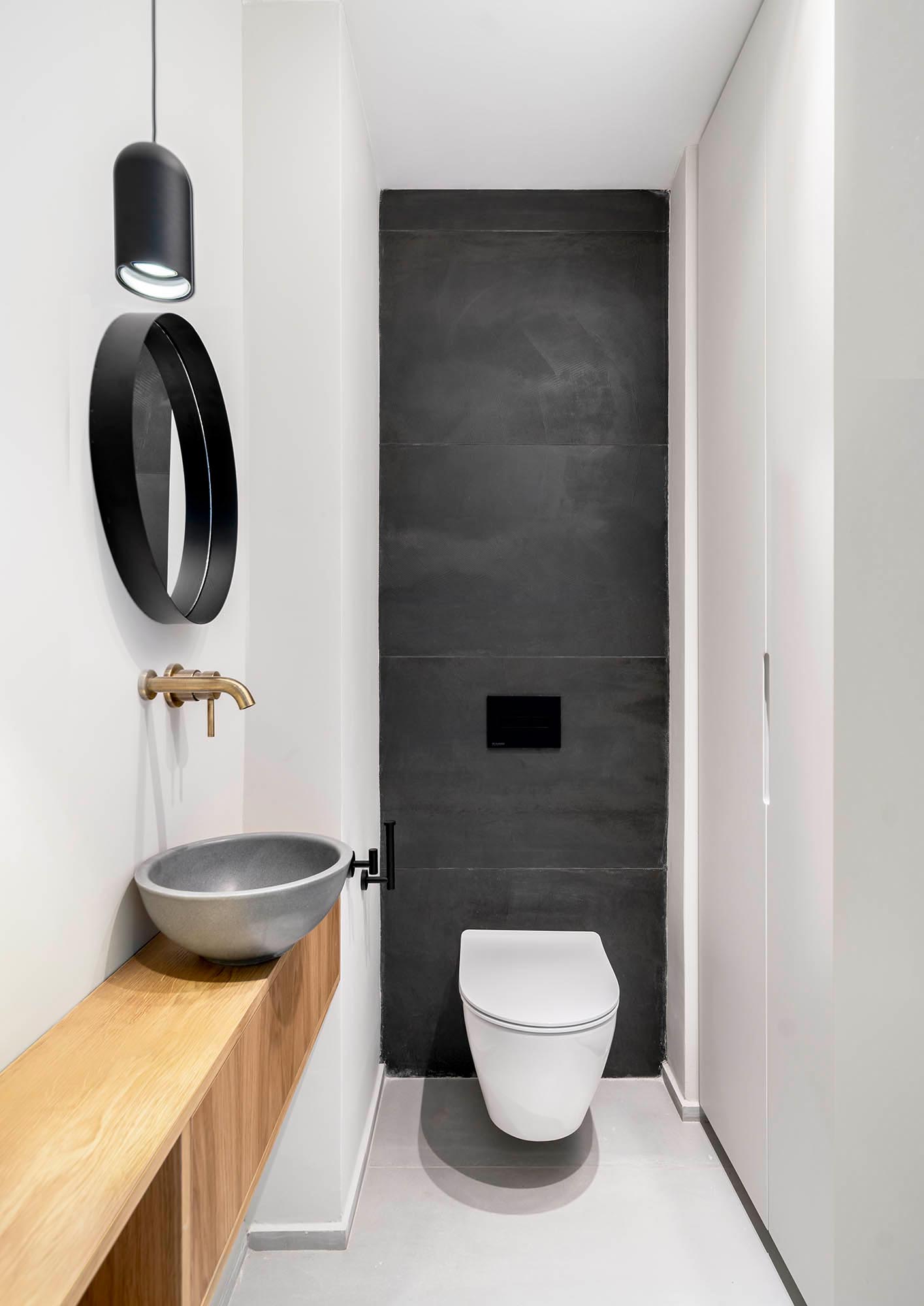 Photography: Peled Studios and Yoav Peled Architecture Photography | Designers: ON Studio – Noa Solomon and Ori Dunetz | Contractor: Ofir Almagor | Construction: Yuval Tanami