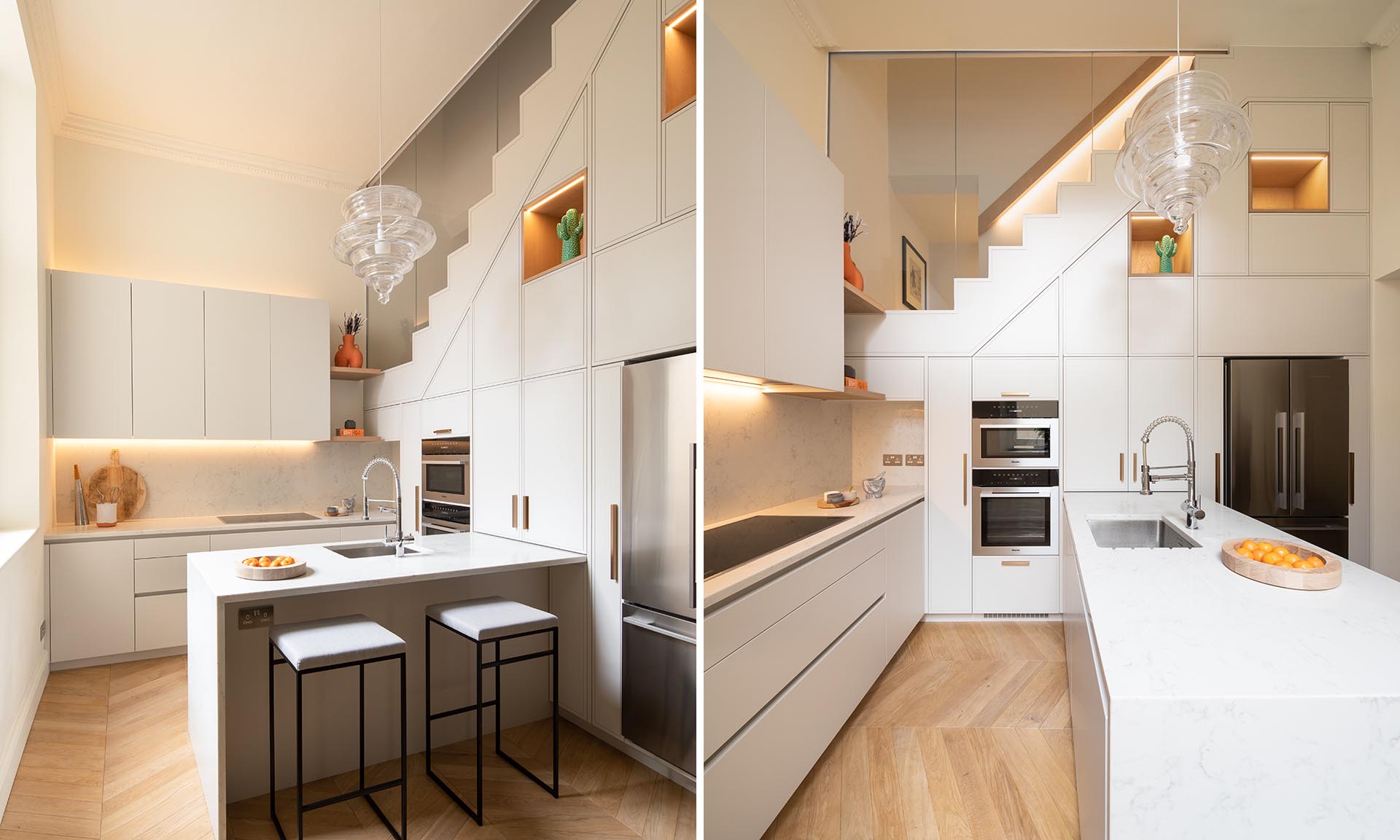 Shape London, an interior fit-out and joinery company, worked closely with their client to transform a double-height space into a new kitchen and staircase.
Using every inch of the available space below the stairs, the kitchen with white cabinets is filled with plenty of storage.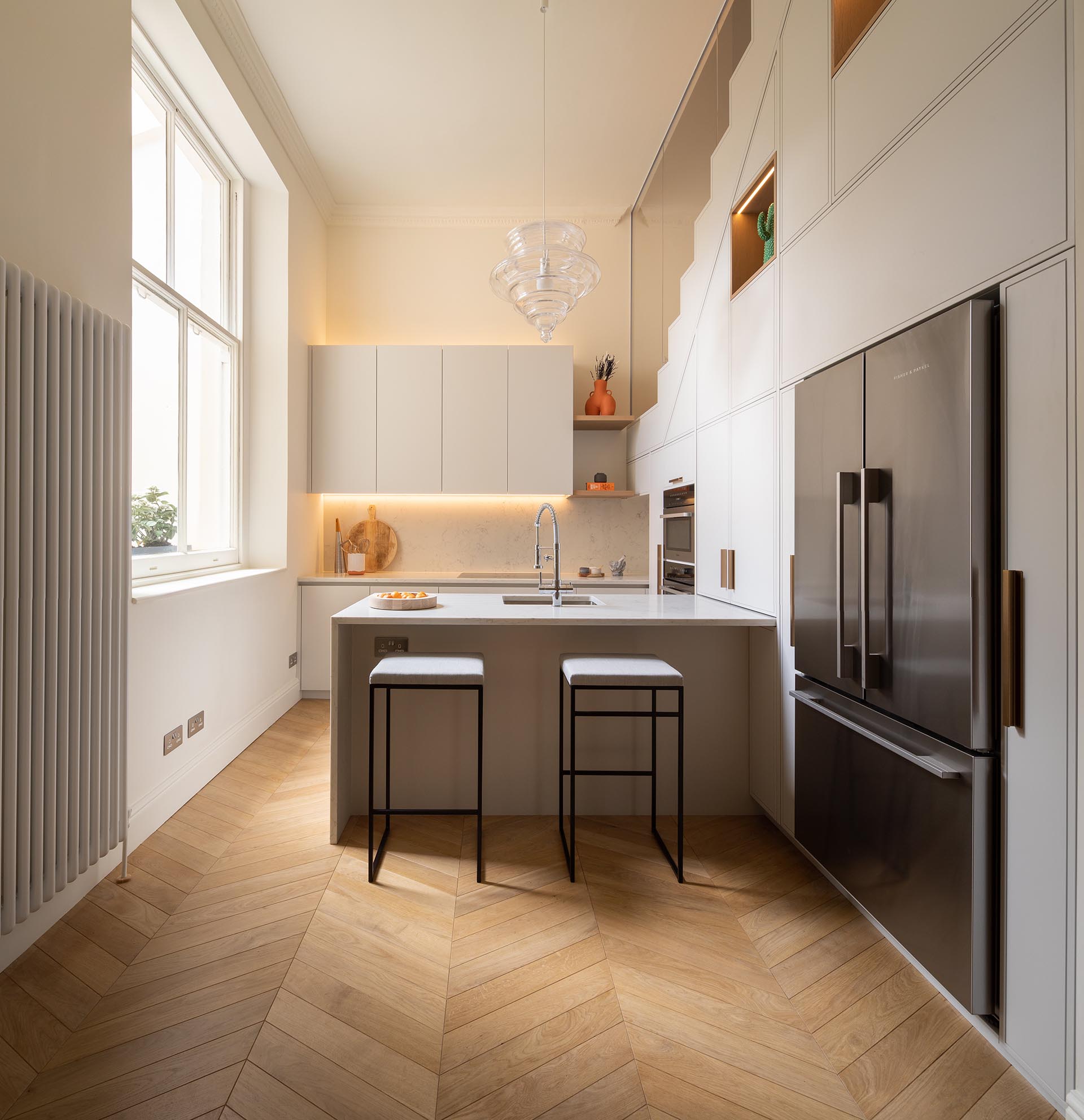 On either side of the fridge, there are two tall skinny cabinets, one for wine storage and one to act as a pull-out pantry.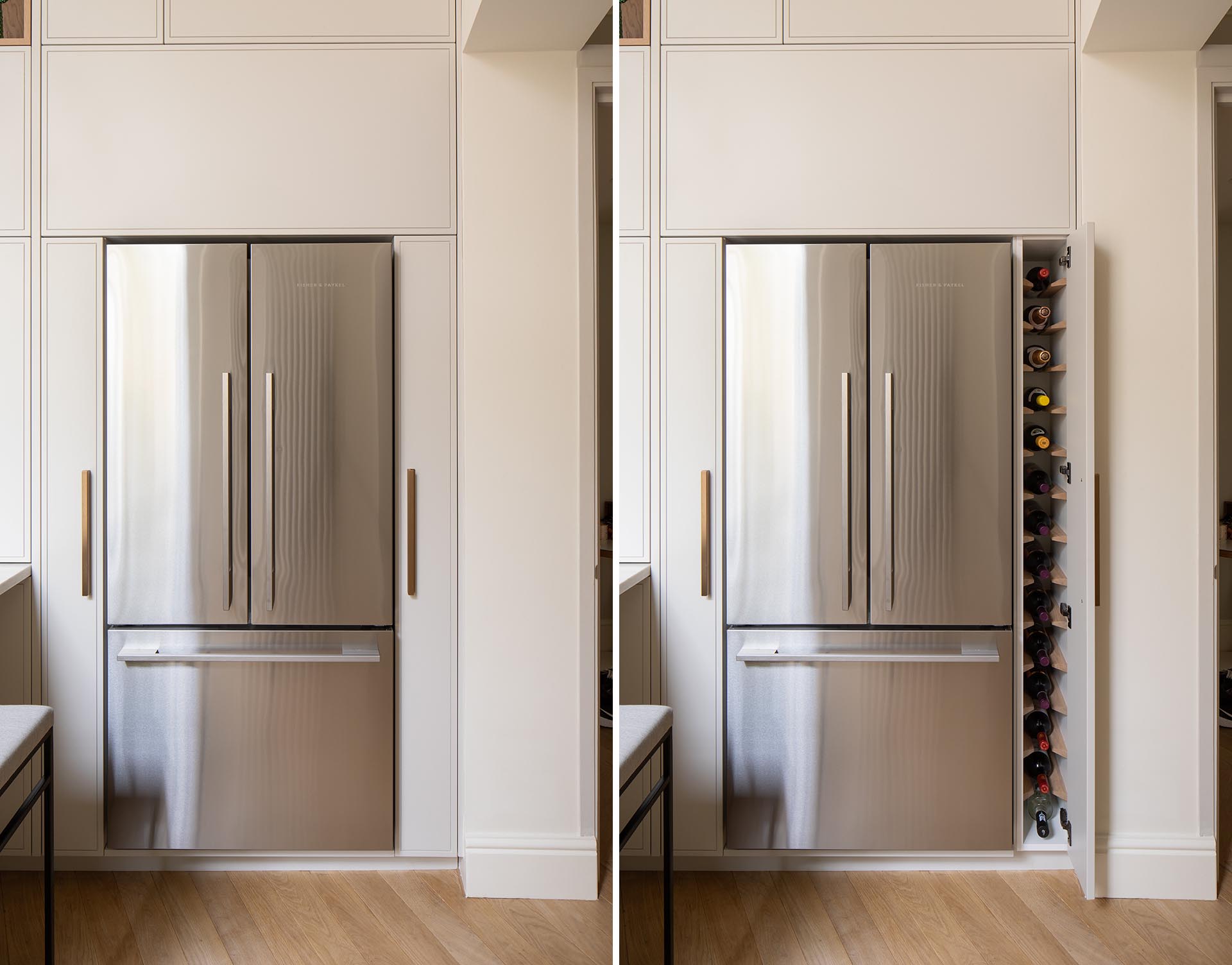 Recessed LED lighting was incorporated into the design of the kitchen, and adds a statement to the Oak storage boxes, as well as beneath the high level cabinets, and within some of the cabinets.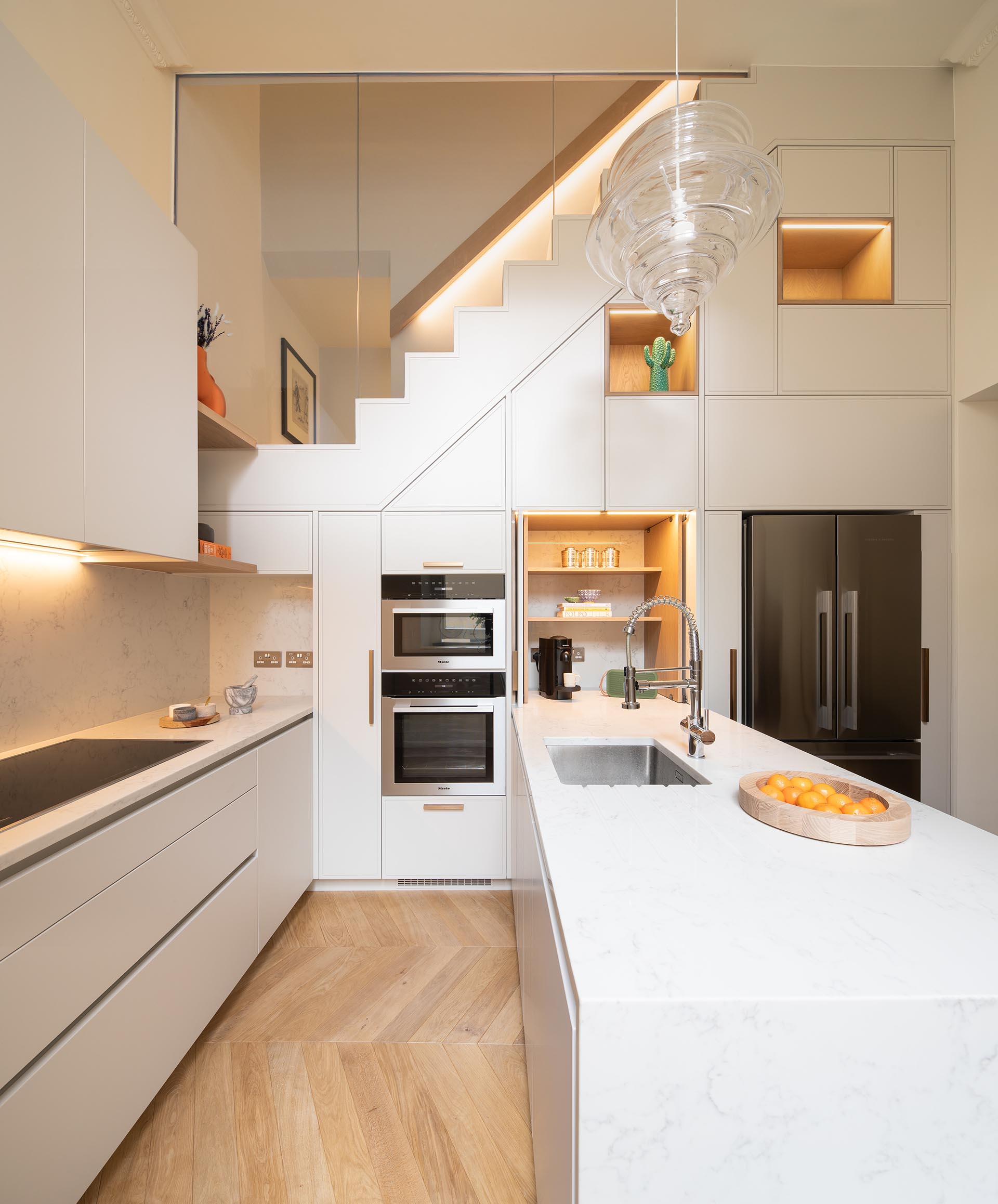 At the end of the Carrara Quartz countertop, there's a cabinet that can act as a coffee station or appliance garage.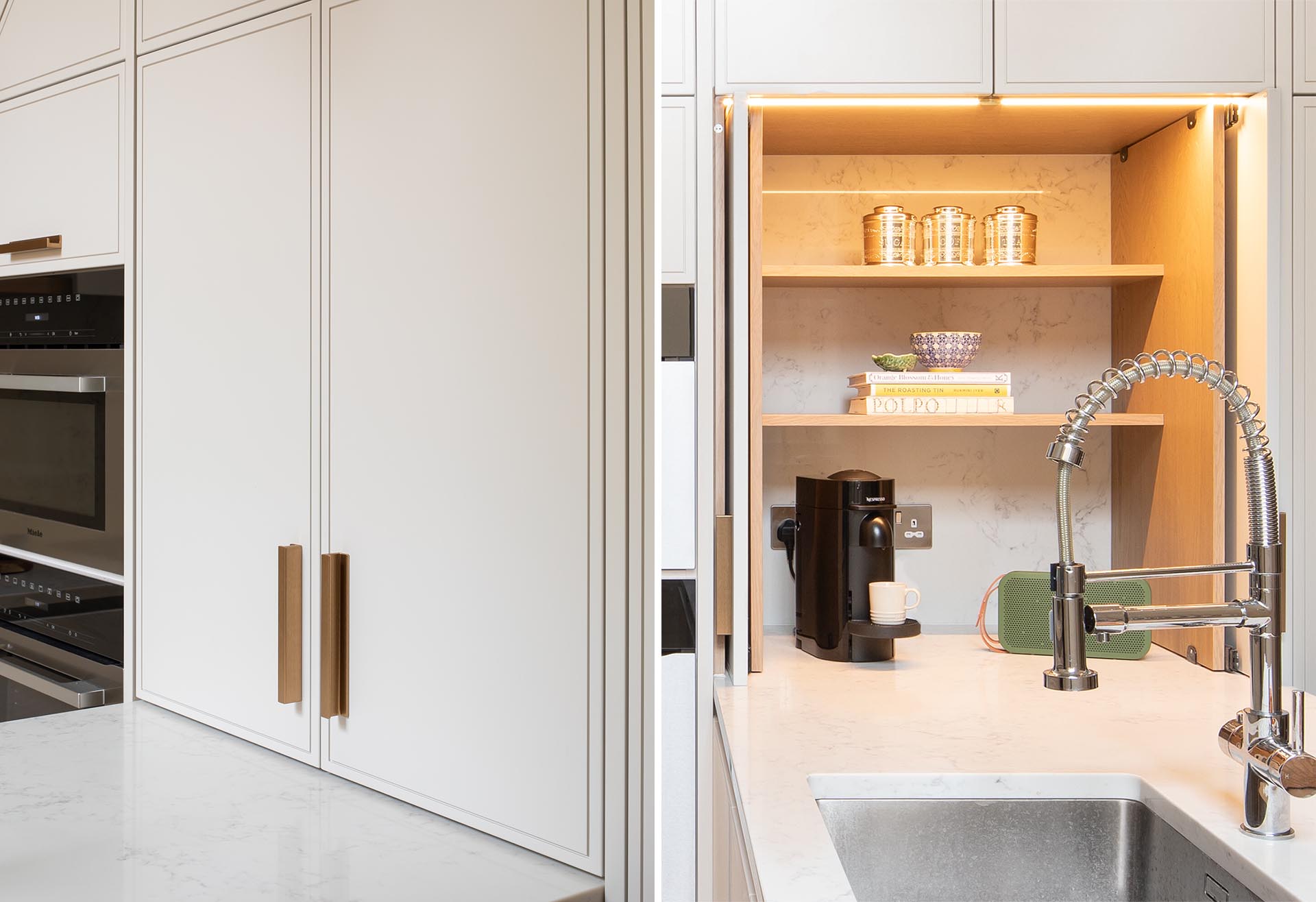 A tall storage cabinet with pull-out drawers is located next to the ovens, while above, there's a triangular cabinet that provides even more storage.

Overall the kitchen has two different door panel styles, with one having a flat slab look with recessed handle details, and the other a delicate quirk detail accented with Brass pulls. Both are sprayed with Farrow and Ball's Ammonite.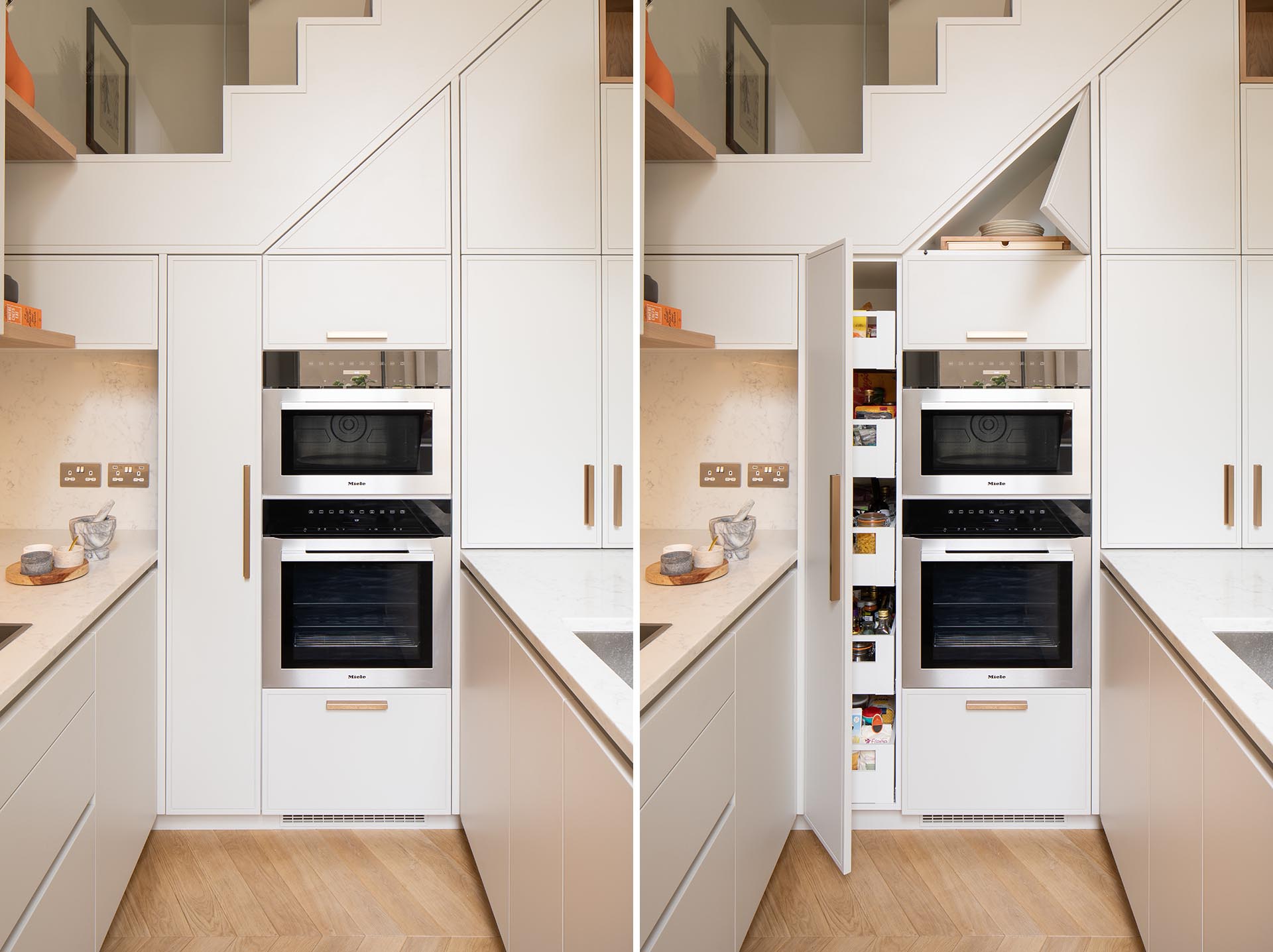 The oak staircase wraps around the back of the kitchen and features a handrail with hidden lighting and a window that overlooks the kitchen below.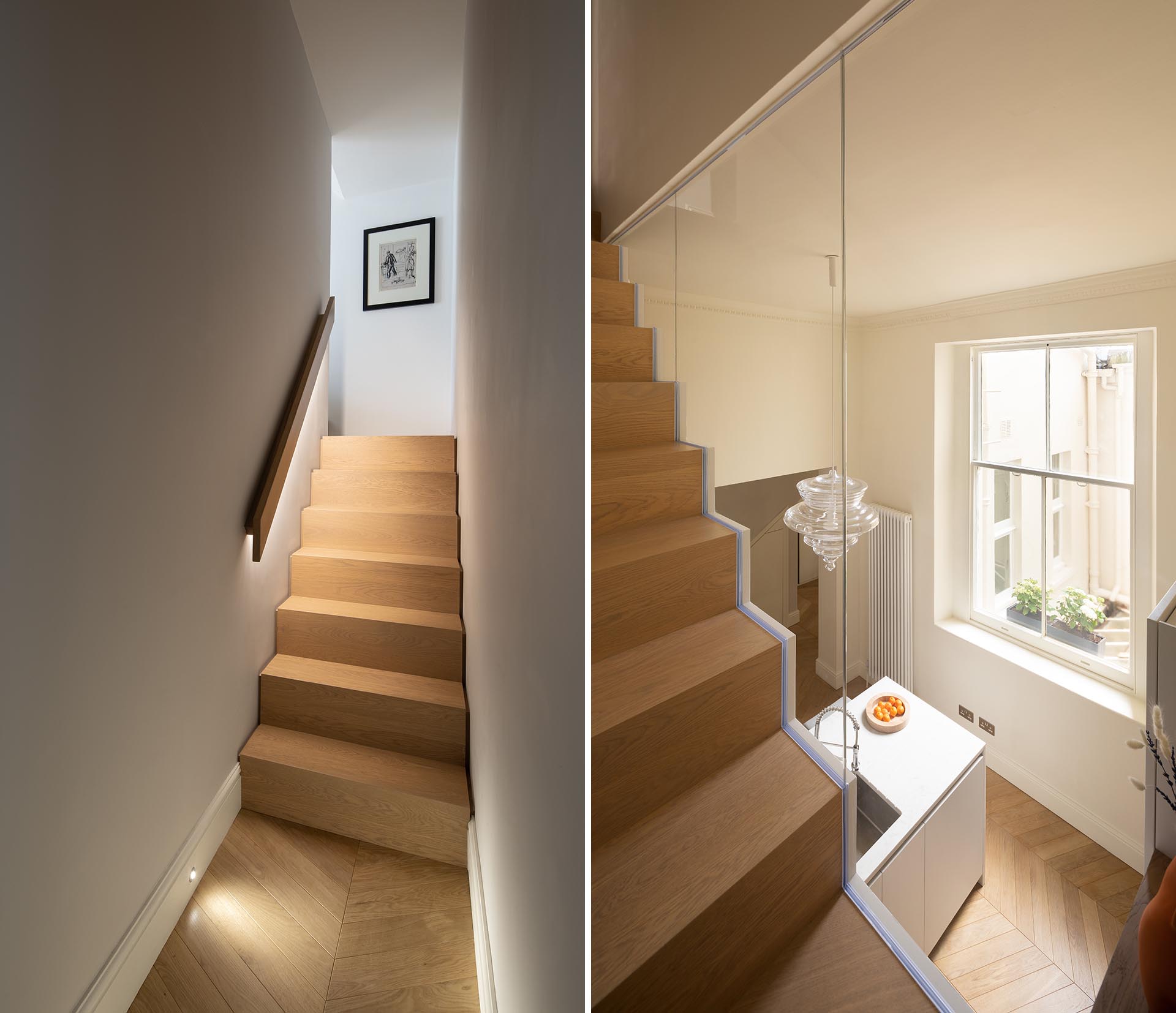 Photography by Adam Scott Photography | Designer and joiner: Shape London | Contractor: Spiller Builders | Suppliers: Spraywork – Siteworx, Ironmongery: Furnipart, Worktops: The Marble Group