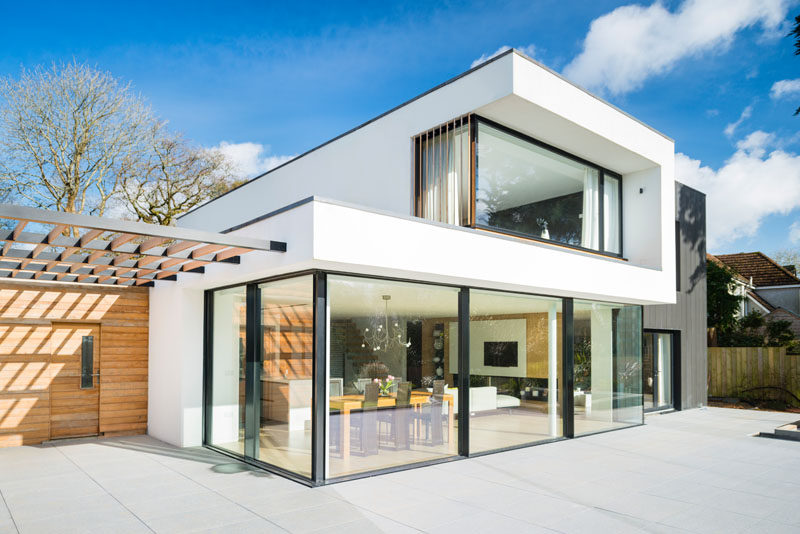 BARC Architects were asked by their clients, a professional couple with a love of architecture and interior design, to create a family house that was simple yet bold, would encourage outdoor living and maximize their garden views.
The exterior of the home, which is located in Plymouth, England, is a mixed palette of cedar, black zinc, stacked slate and white painted render.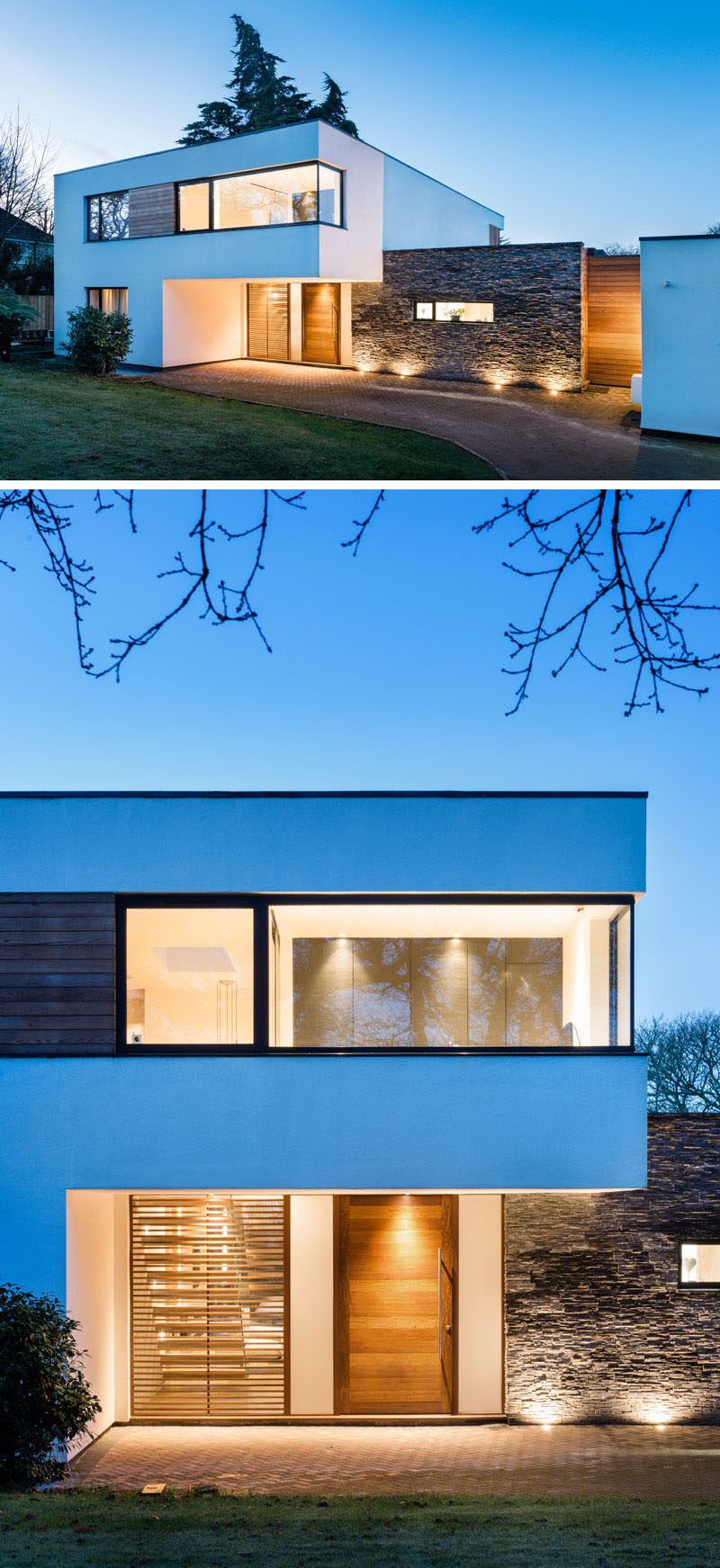 ---
A large wood front door welcomes you into the bright interior that has an open floor plan on the main floor.
---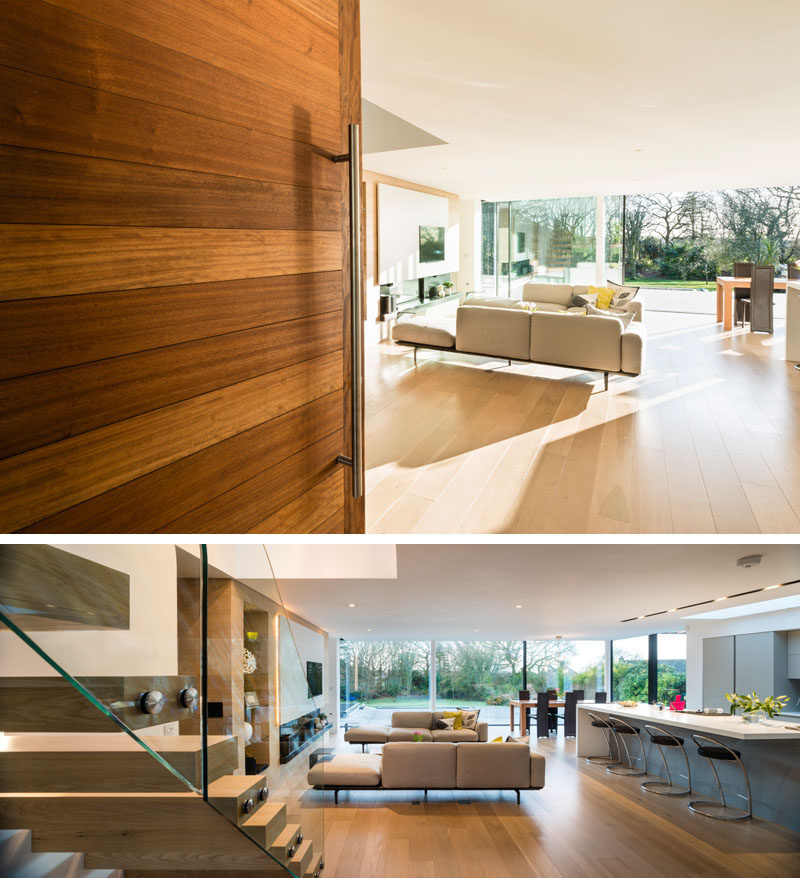 ---
The living area is spacious and two simple couches sit on either side of the wood coffee table, while a wall of floor-to-ceiling windows adds plenty of natural light to the room.
---
---
Heading outside, the rear of the home has a large patio that runs the length of the house.
---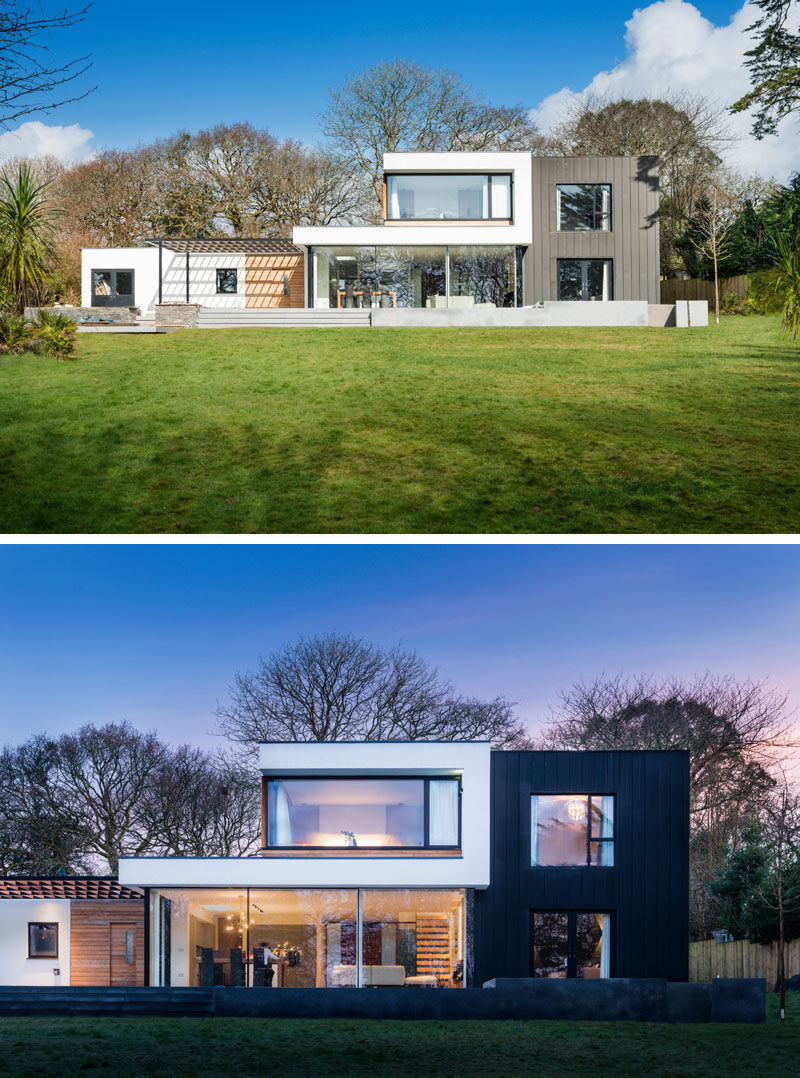 ---
Off the side of the main house is a wood pergola that provides shade on a sunny day.
---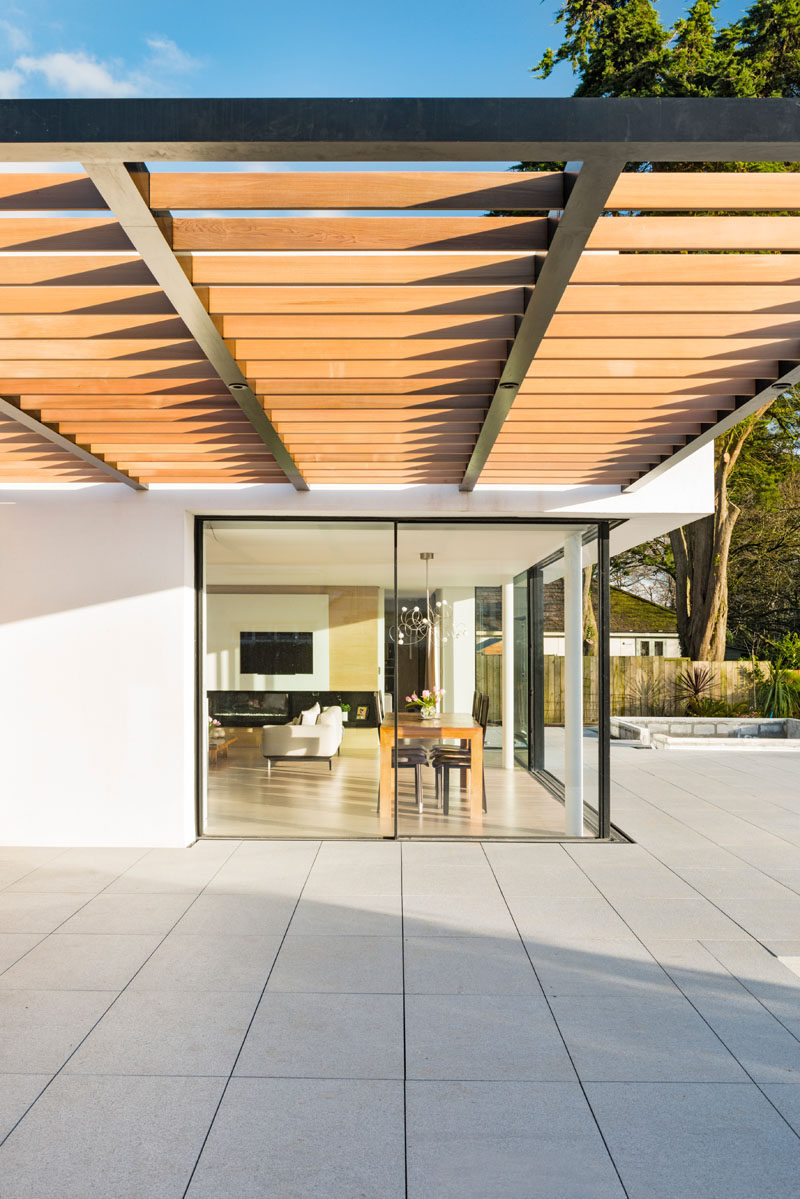 ---
Back inside and next to the dining table is the kitchen. Hardware free minimalist cabinets keep the kitchen looking sophisticated.
---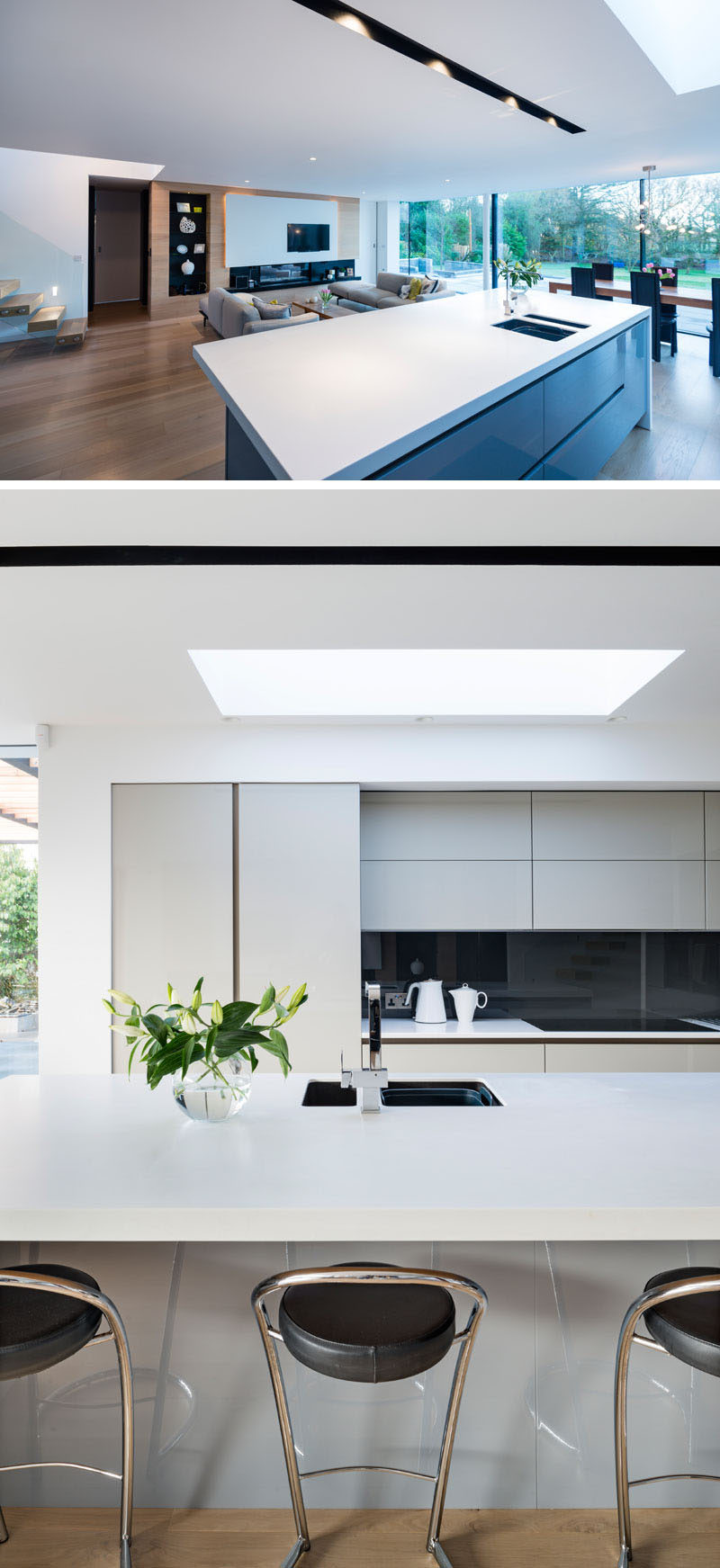 ---
Also on the main floor of the home is a tv room with a large sofa and plenty of shelves for storing books and games.
---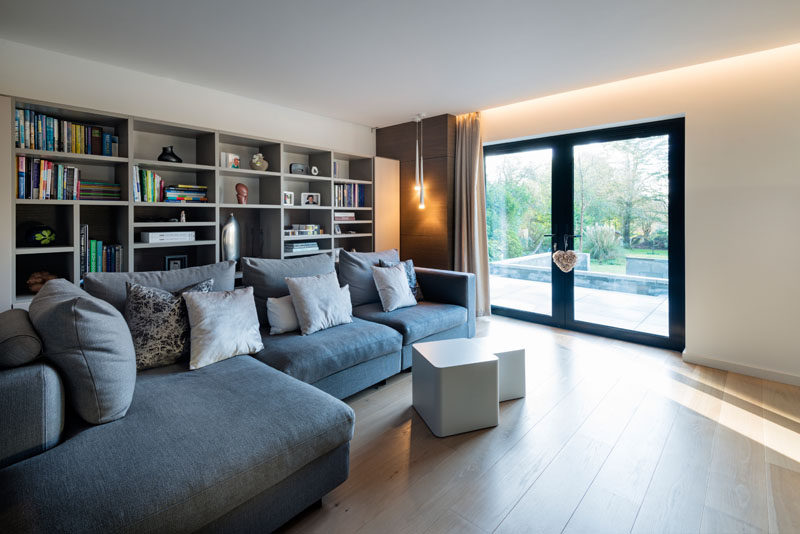 ---
Back by the front door, there's a wood and glass staircase that leads to the upper floor of the home.
---

---
At the top of the stairs is a skylight that fills the space below with natural light.
---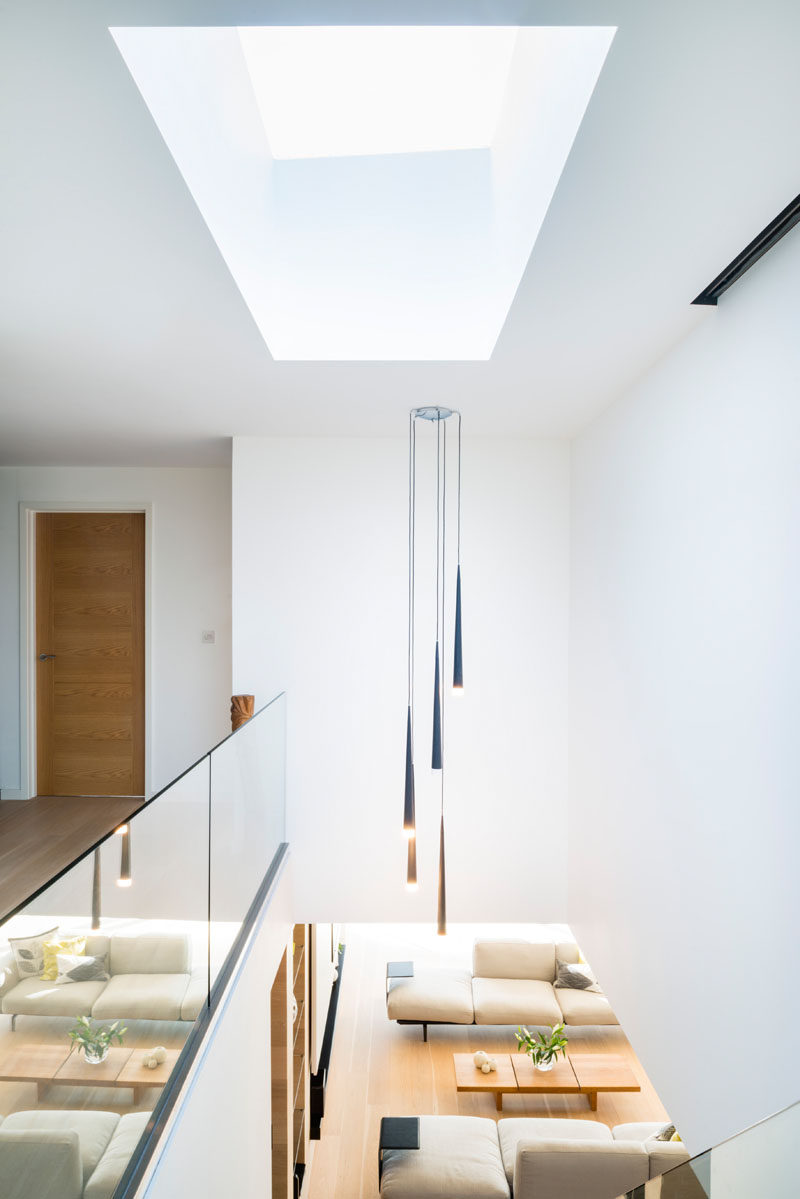 ---
At the top of the stairs is a home office with a glass wall and windows that look out to the surrounding landscape.
---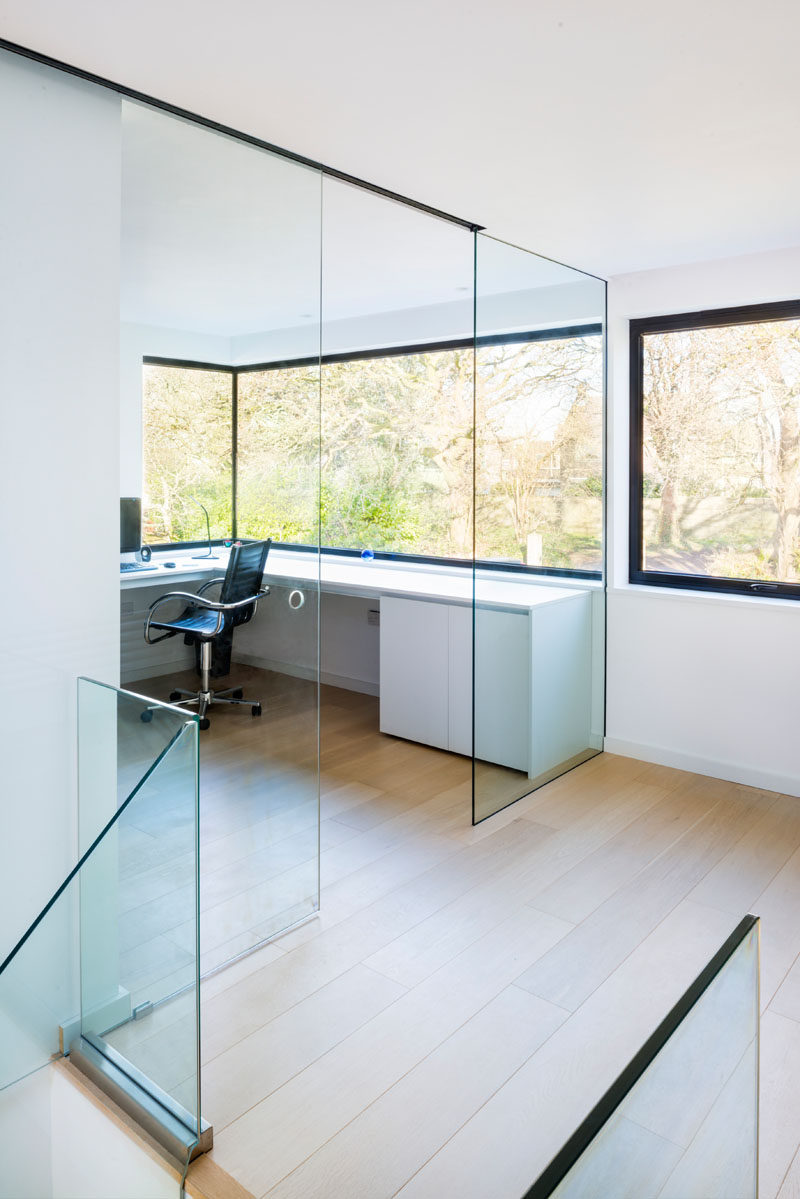 ---