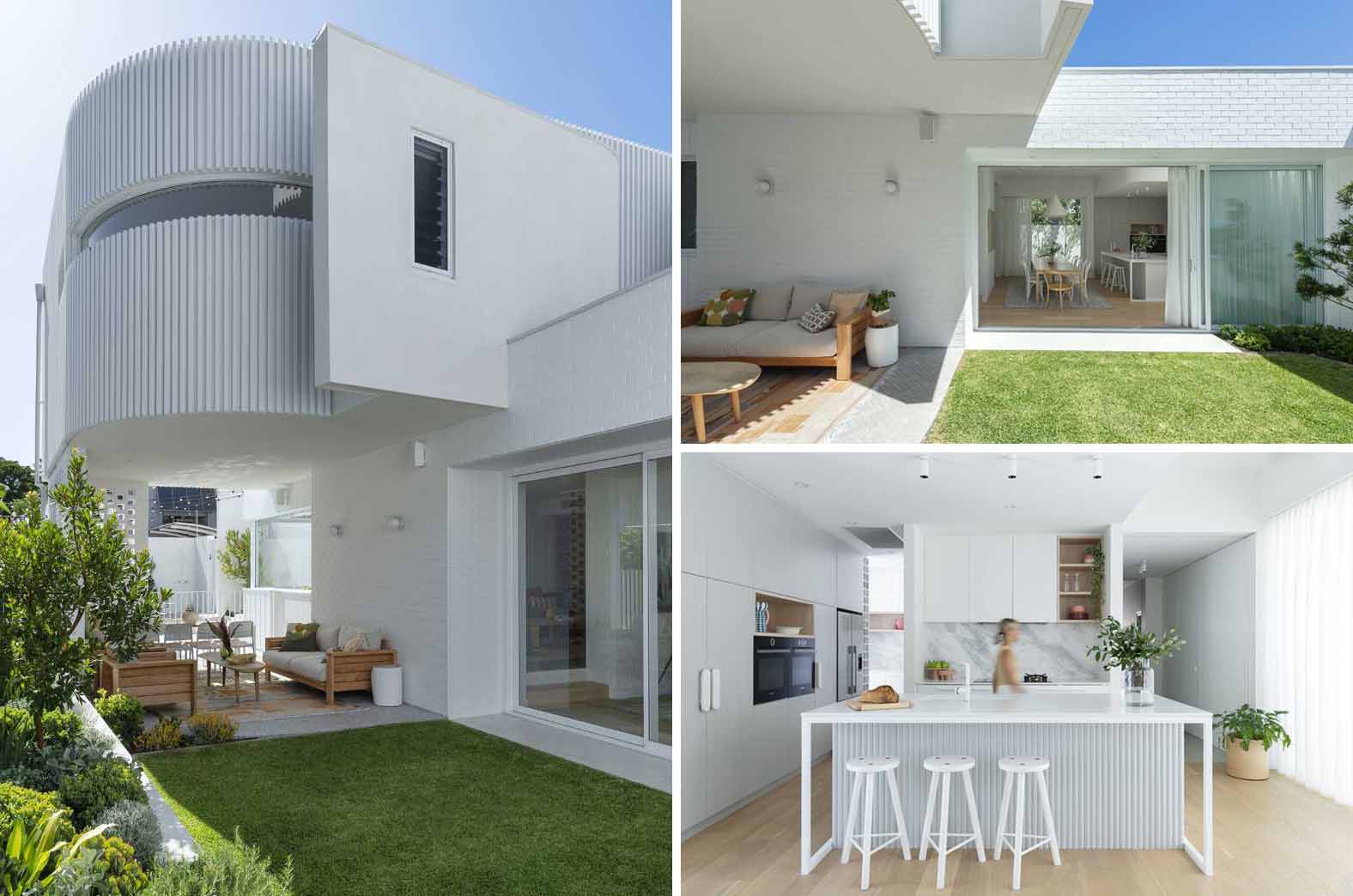 Dalecki Design has shared photos of a home they remodeled in Subiaco, Australia, which includes a contemporary rear addition and a white color palette throughout.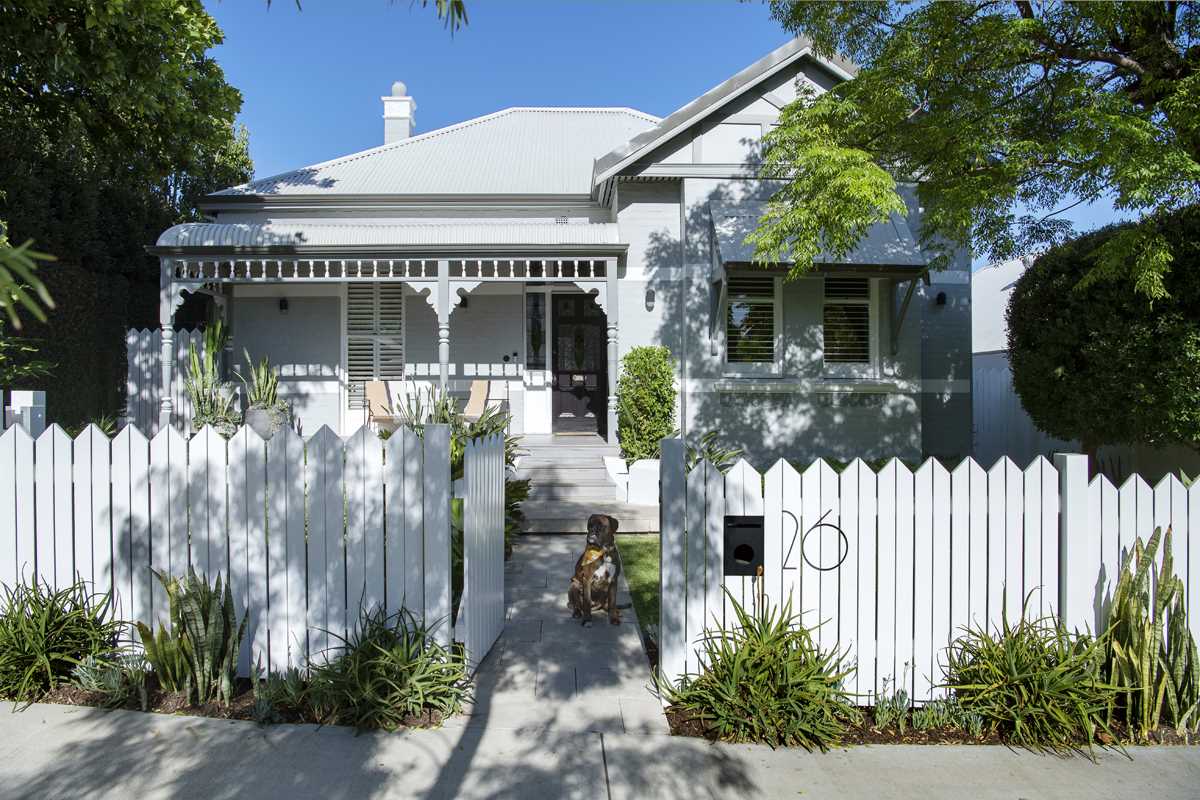 The heritage character of the original house and the bright but calm feeling of the new addition are harmoniously brought together through subtle detailing, thoughtful material pairings, and a sense of layered encounter.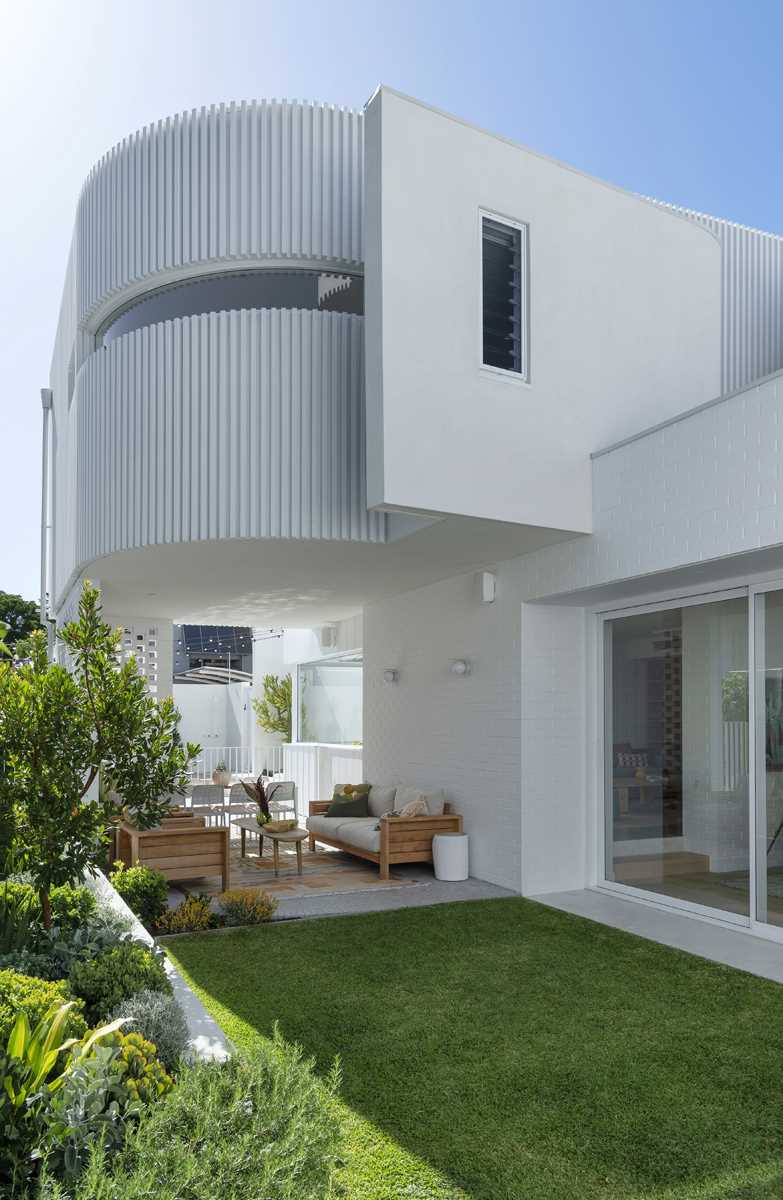 The rear of the home, with its curved design, creates a shaded space underneath that's been furnished as an outdoor lounge and dining area.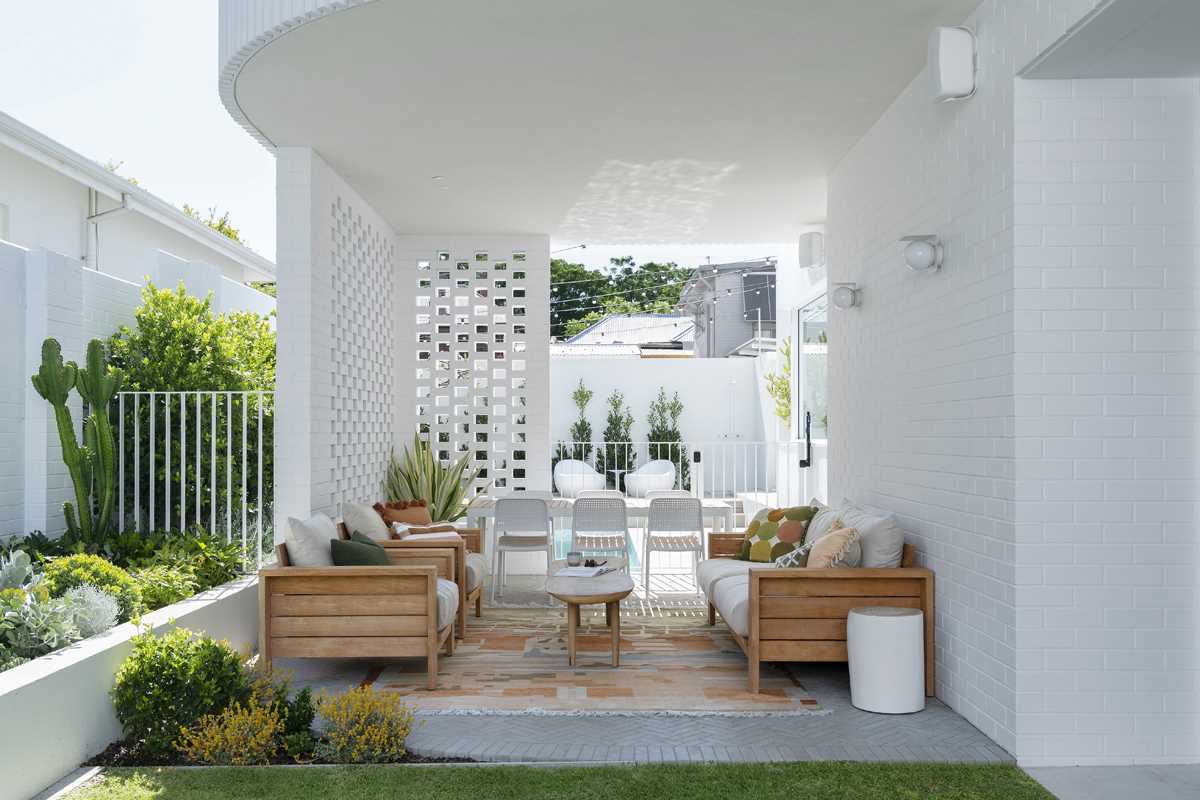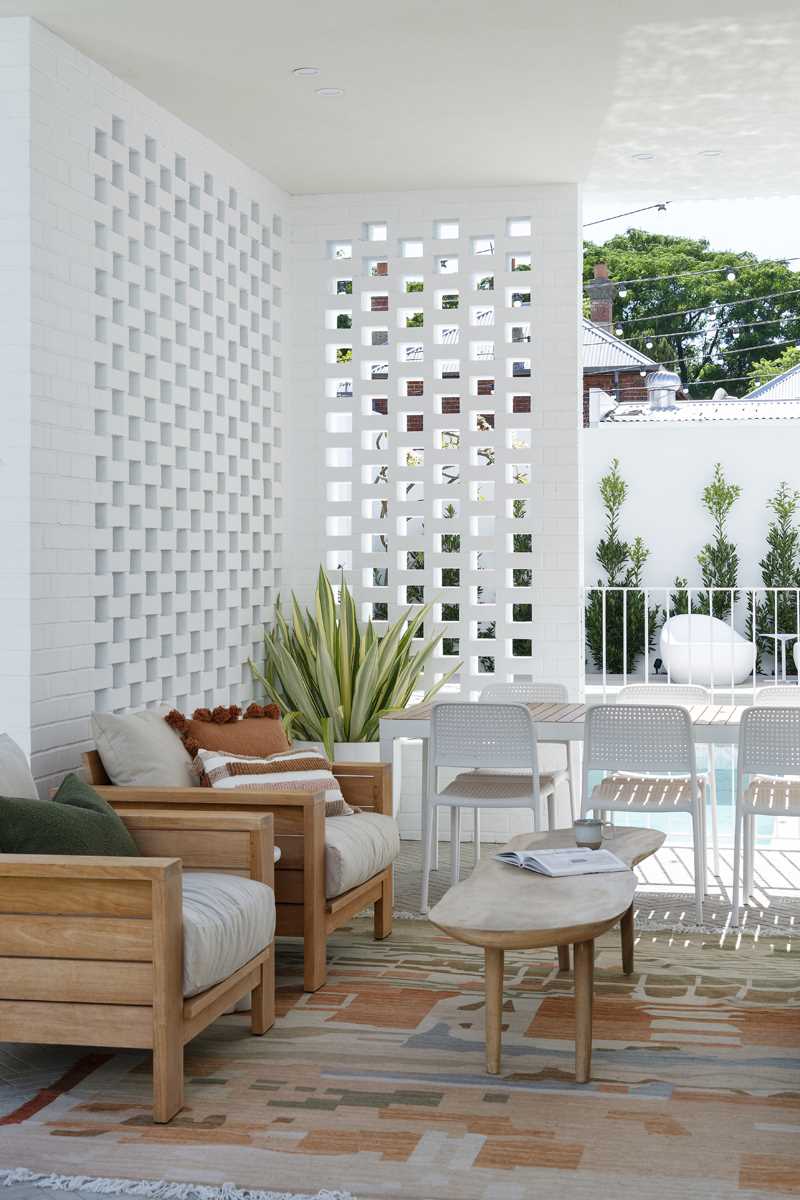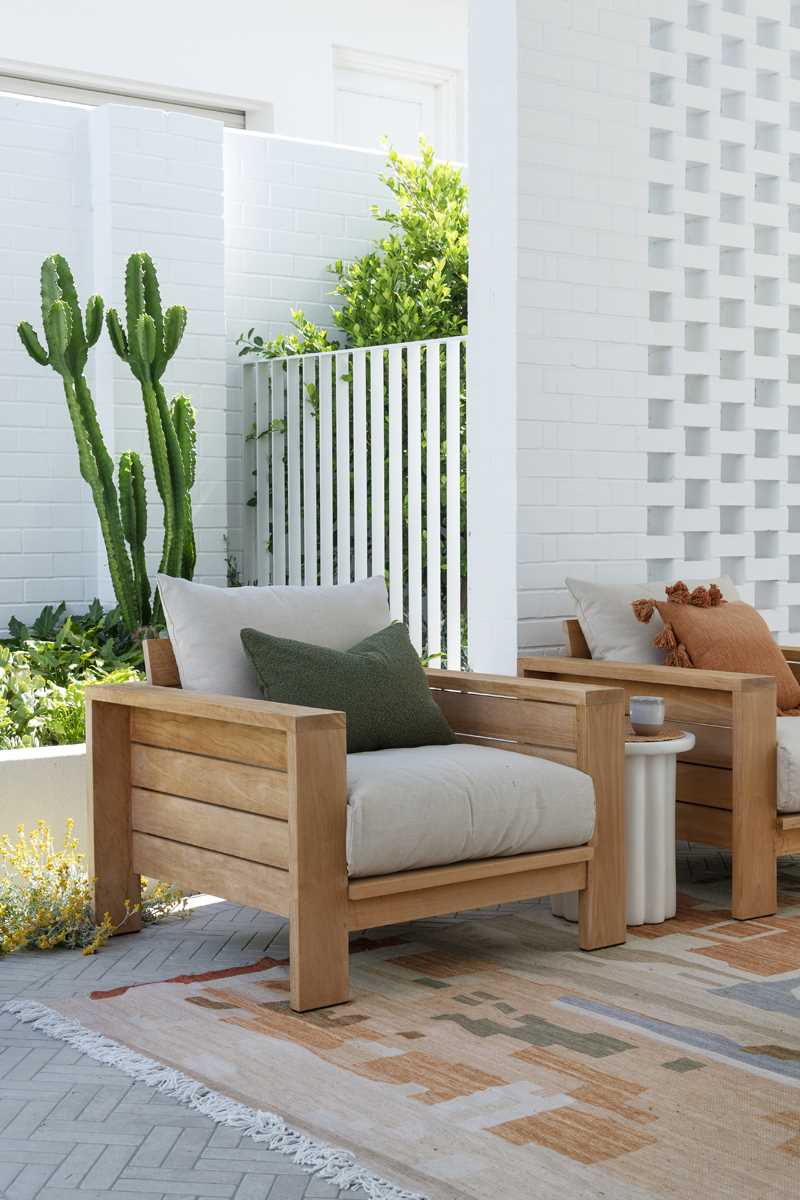 The patio connects with a swimming pool, with nearby walls lined with planters, including one that has a built-in seating area.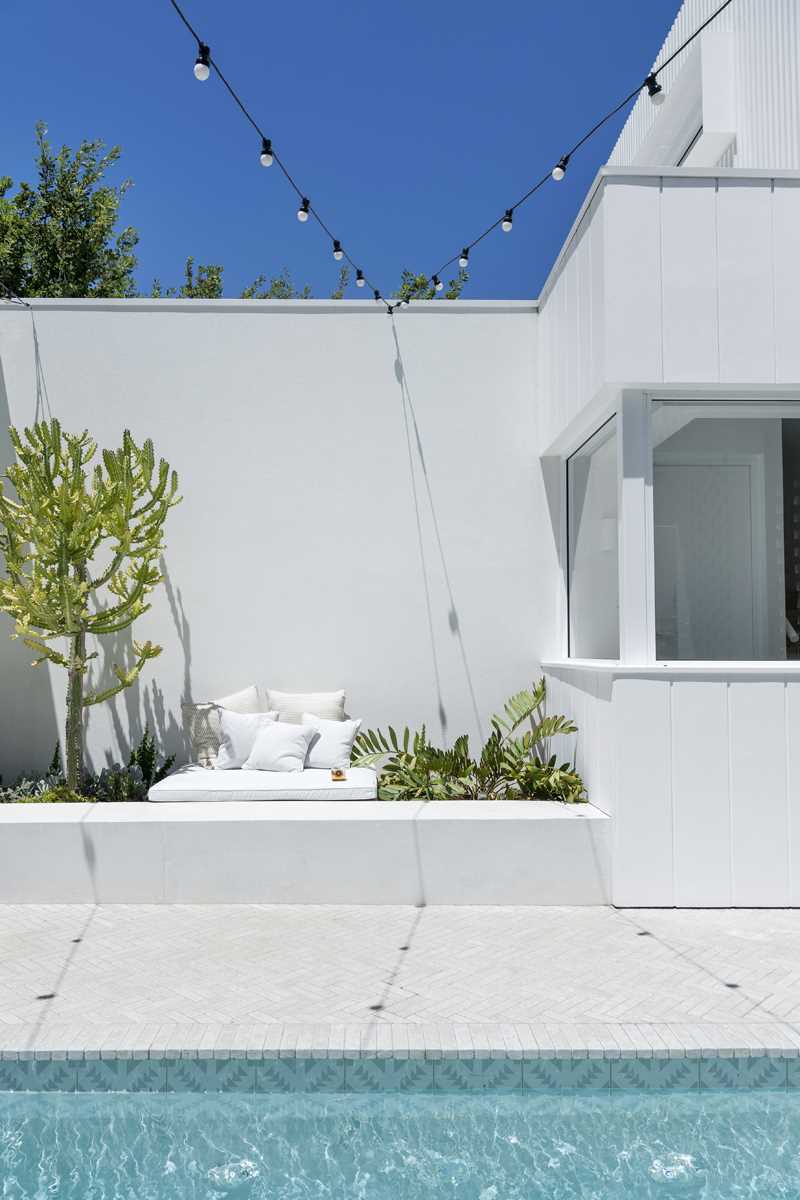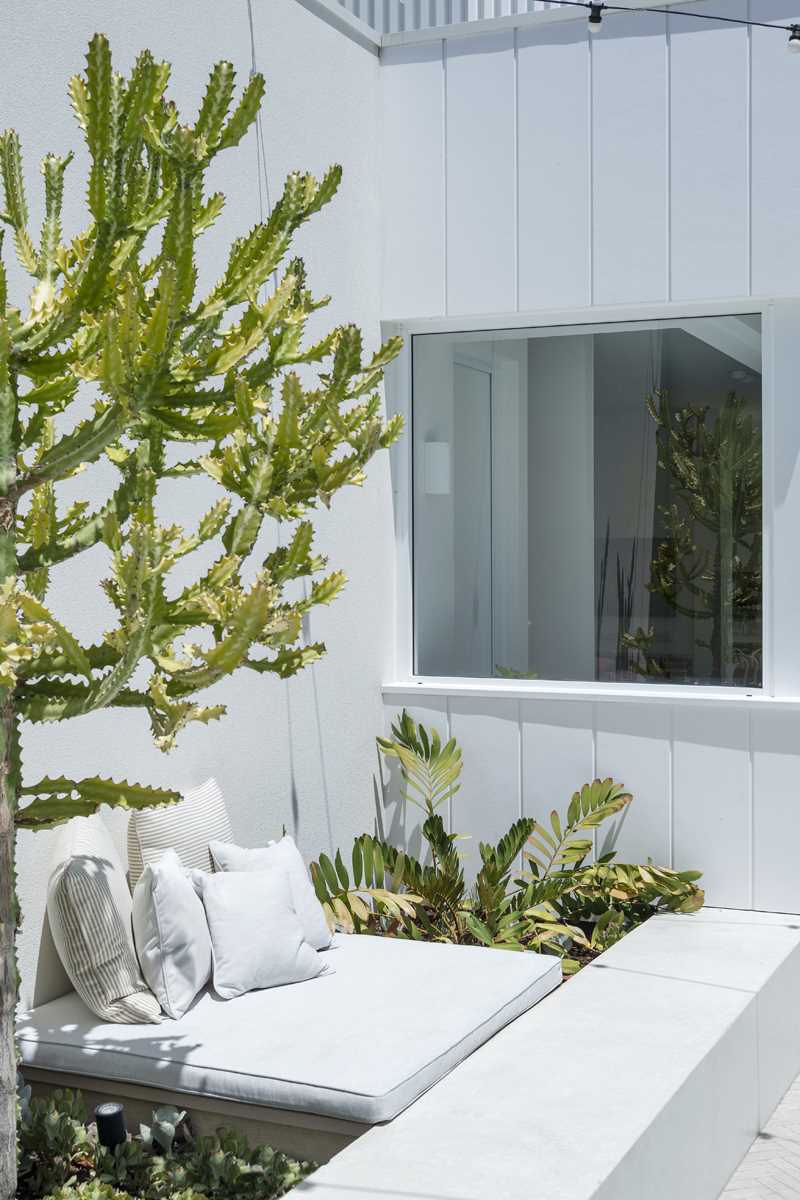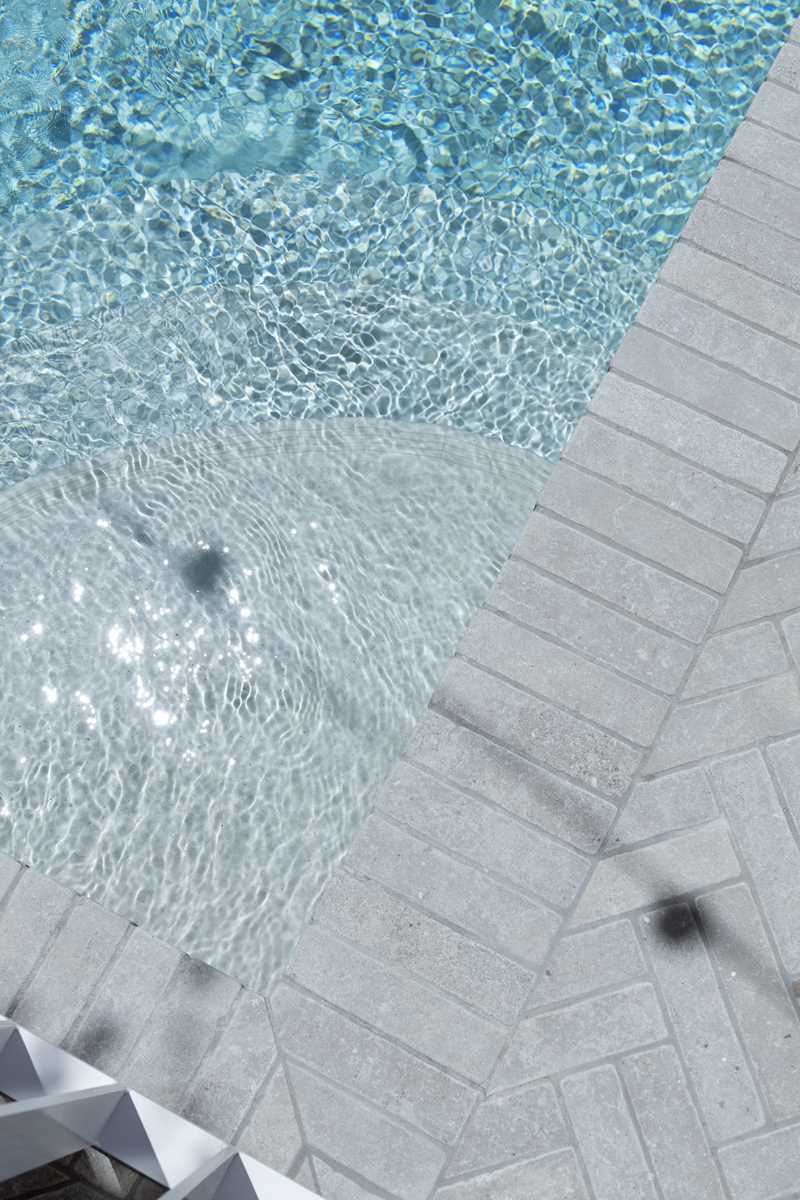 There's also a bathroom that can be accessed from outside, as well as from the interior.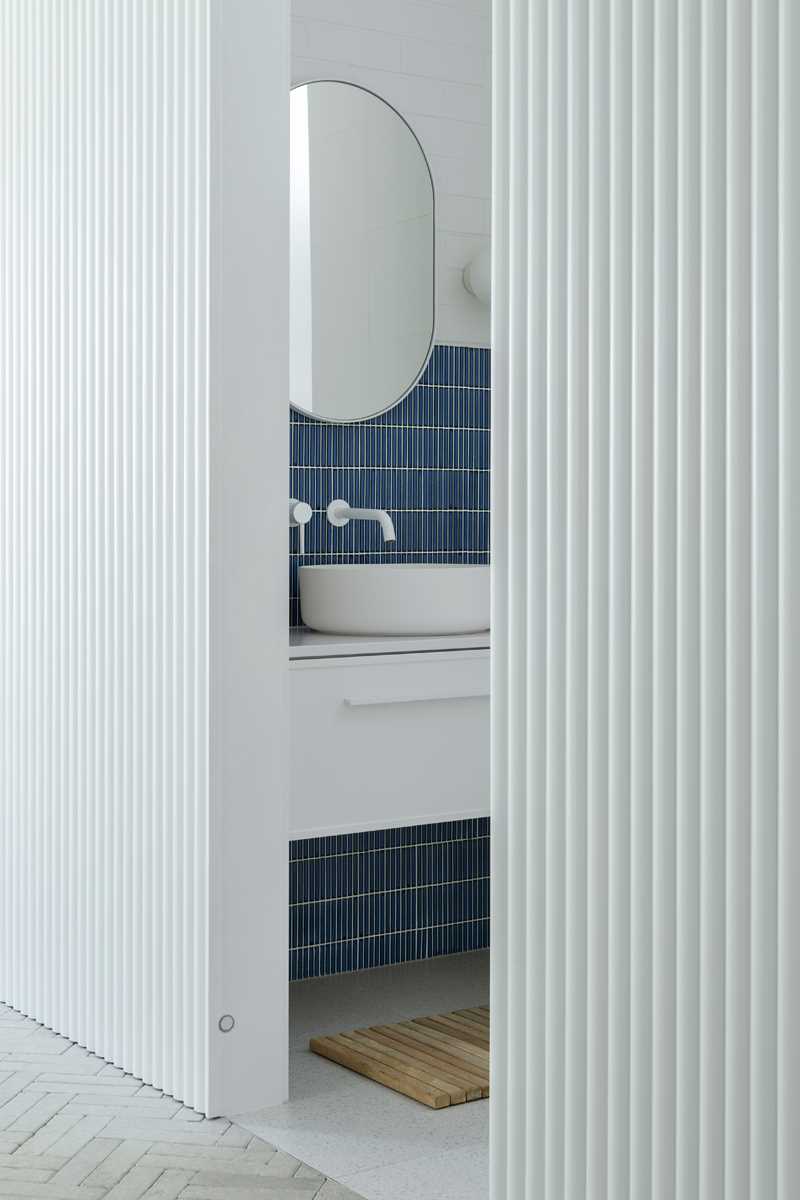 Embracing an all-white palette, lifted with accents of timber and stone, the home addresses the clients' desire for a peaceful, calming interior. Sliding glass doors connect the interior and exterior spaces.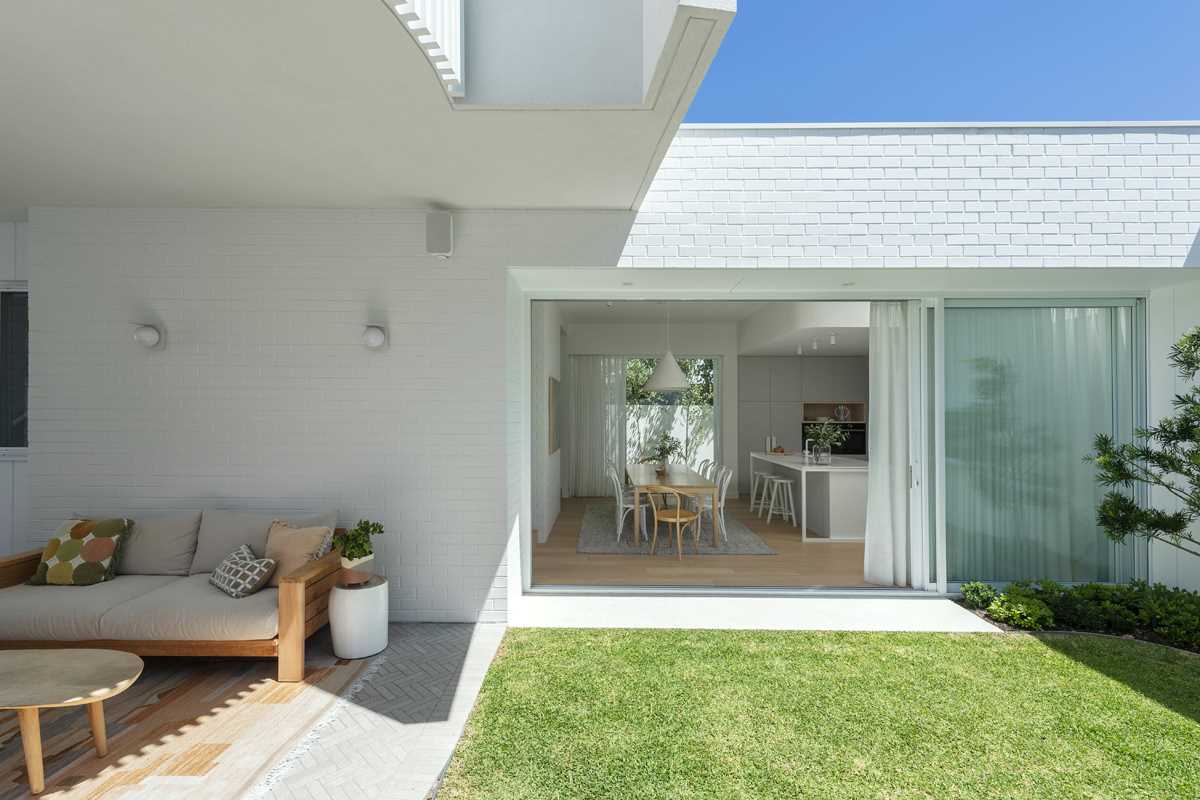 The new, light-filled living spaces of the home, designed by interiors firm FTB Consult, center around the dining area, where a lofty ceiling height and expansive landscape view emphasize its role as a central living space.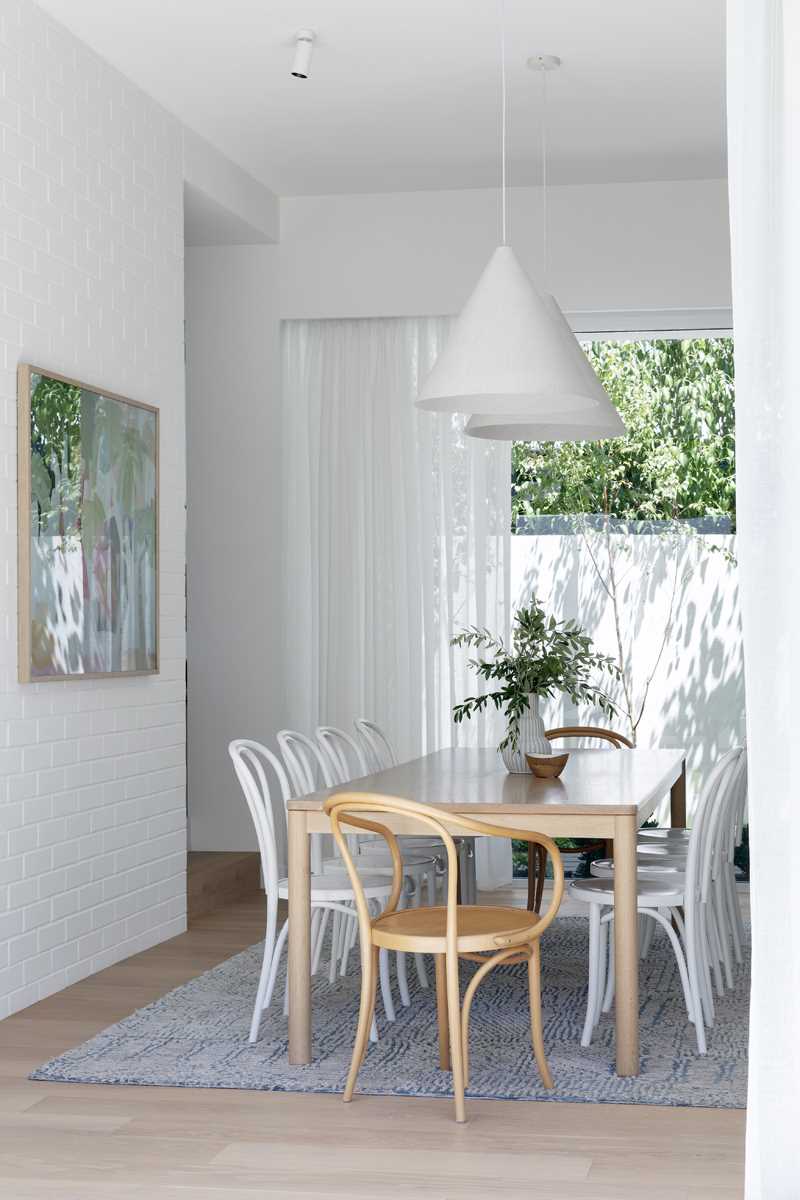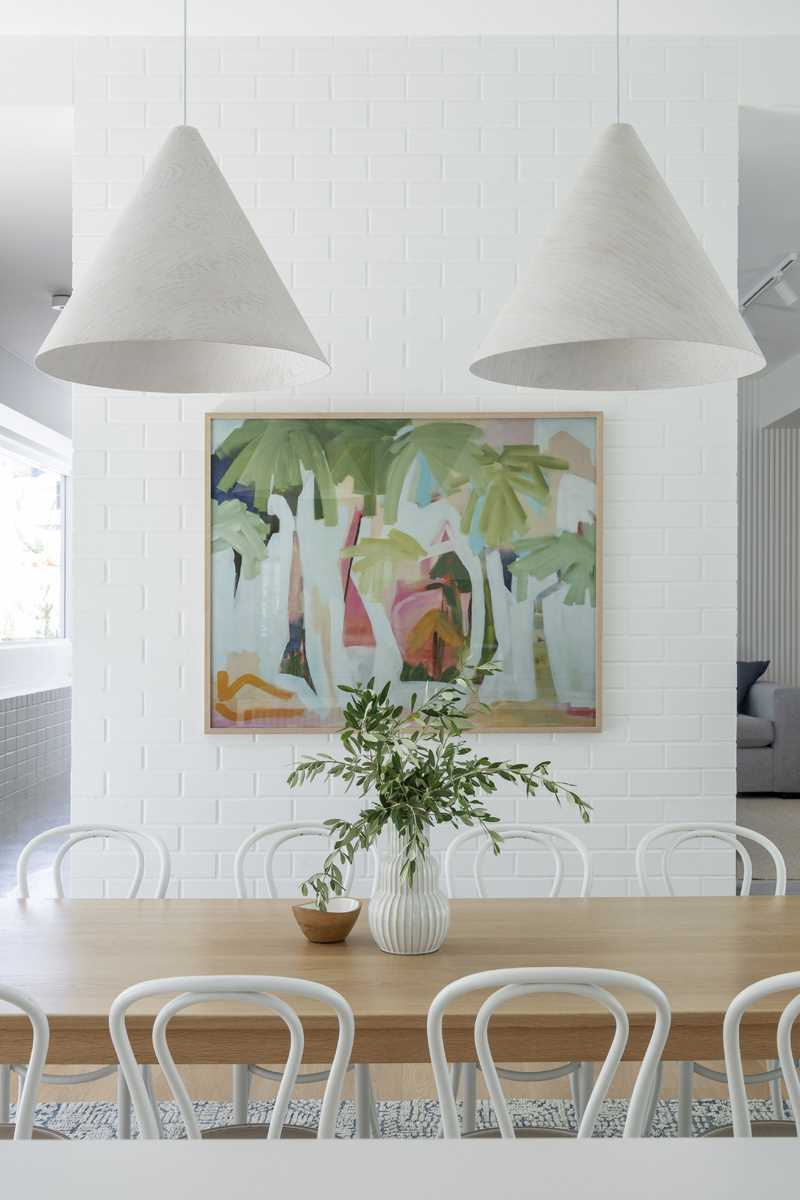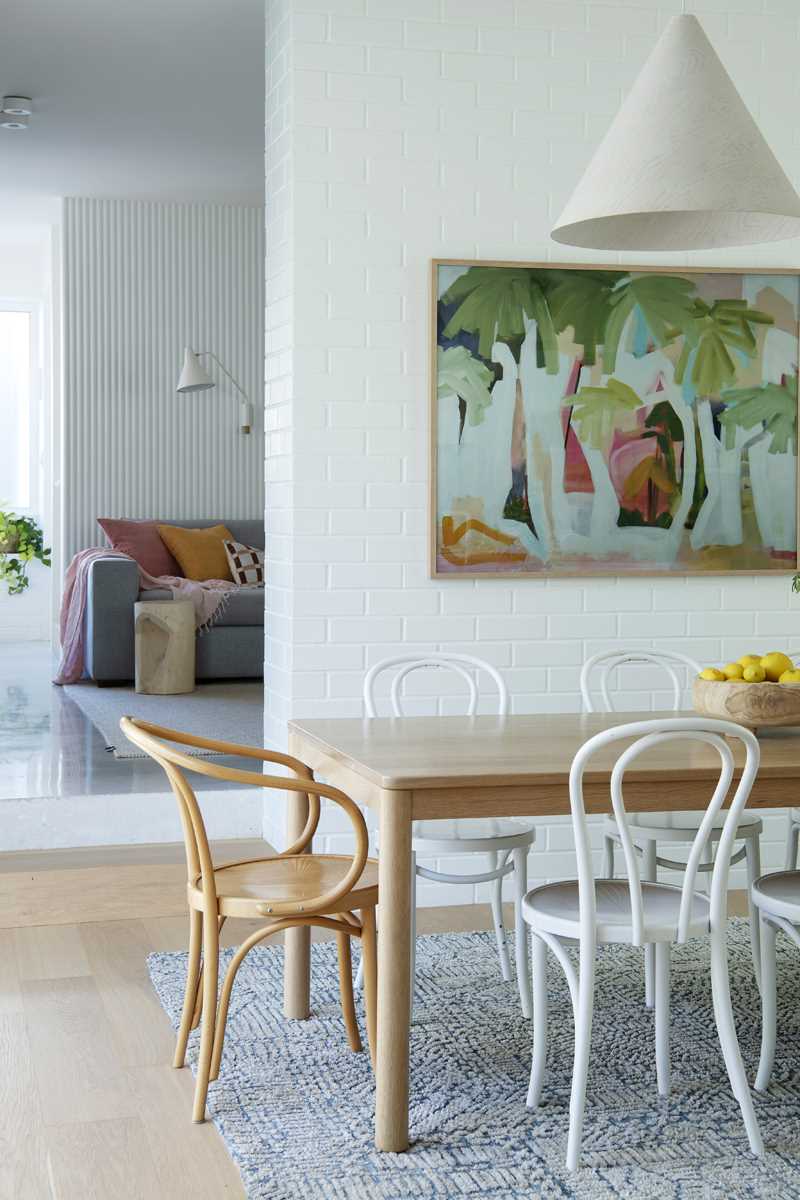 The living room is located on one side of the dining room and includes built-in wood cabinetry and shelving.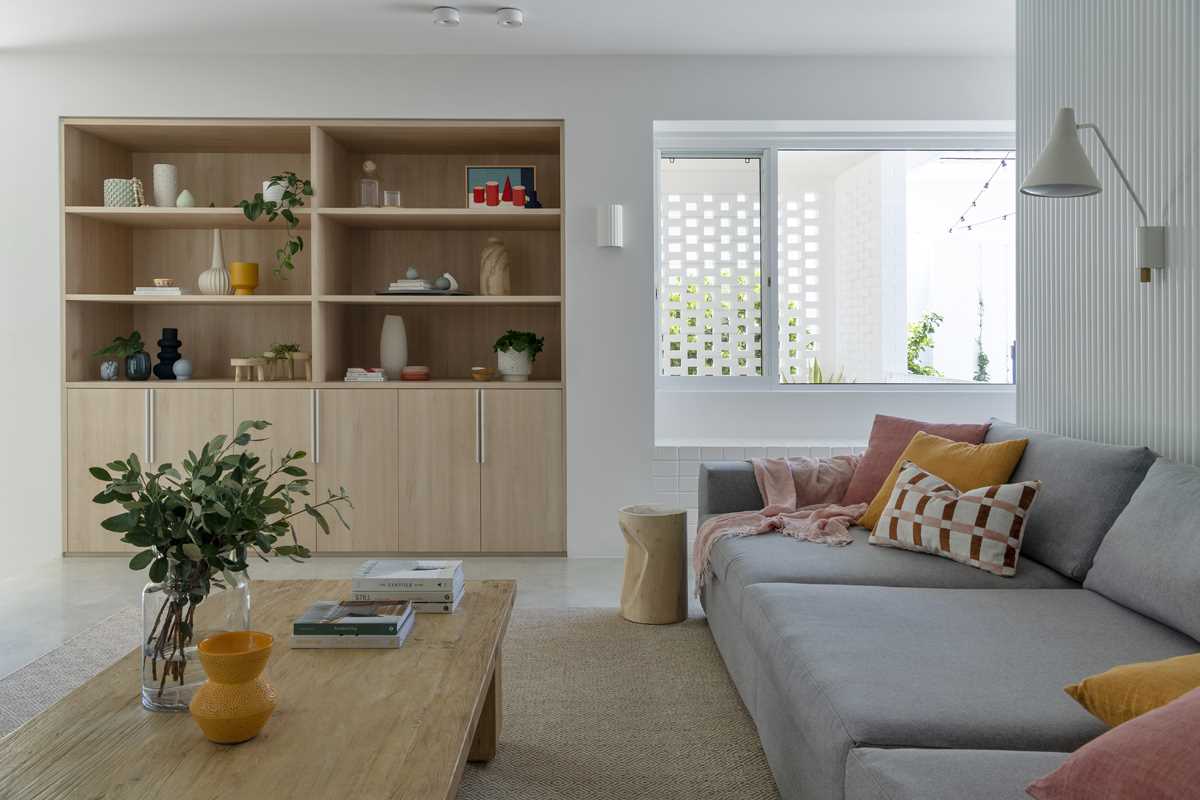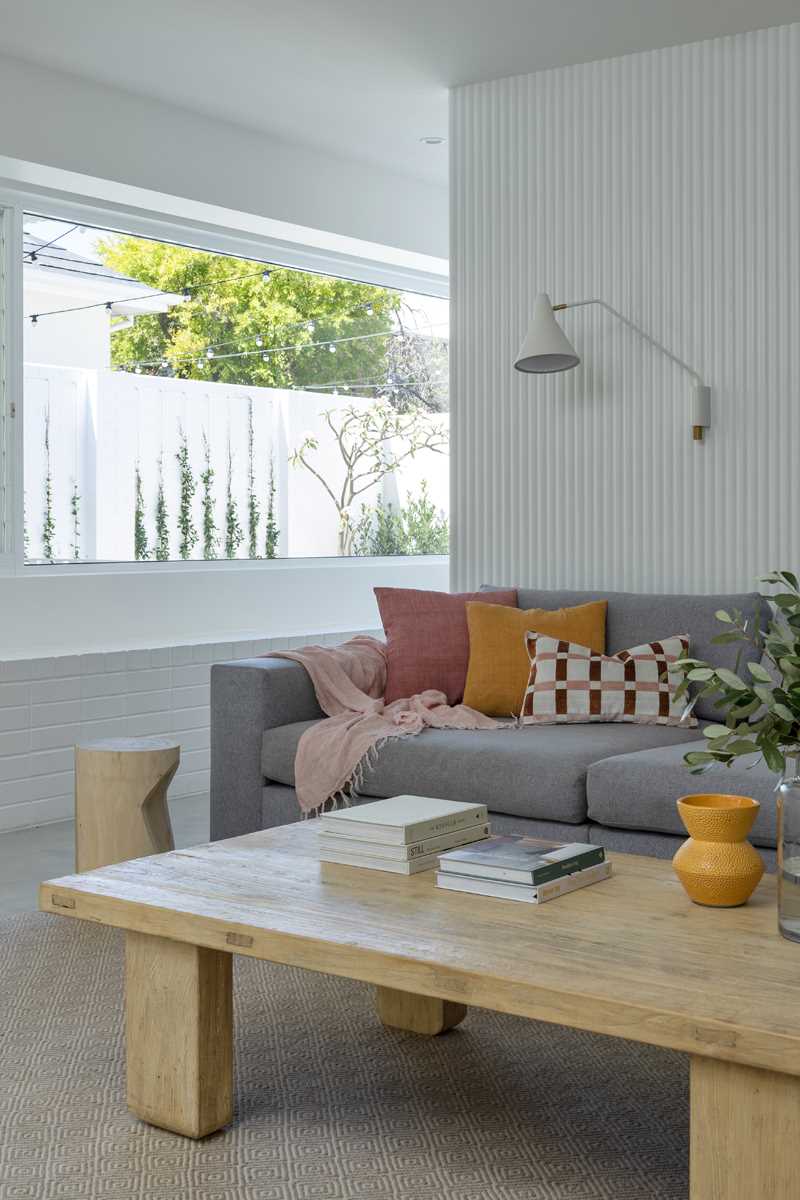 The other side is the kitchen, with white and light grey cabinets, an island, and a small walk-in pantry area.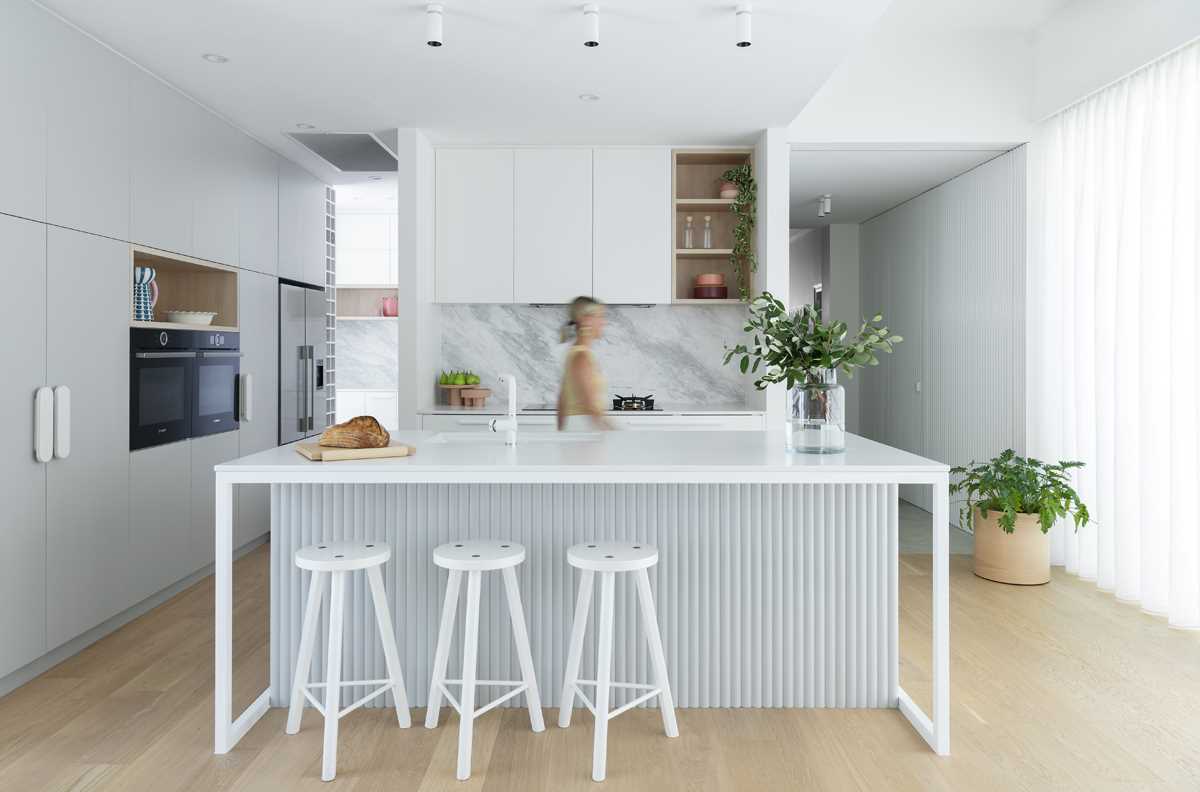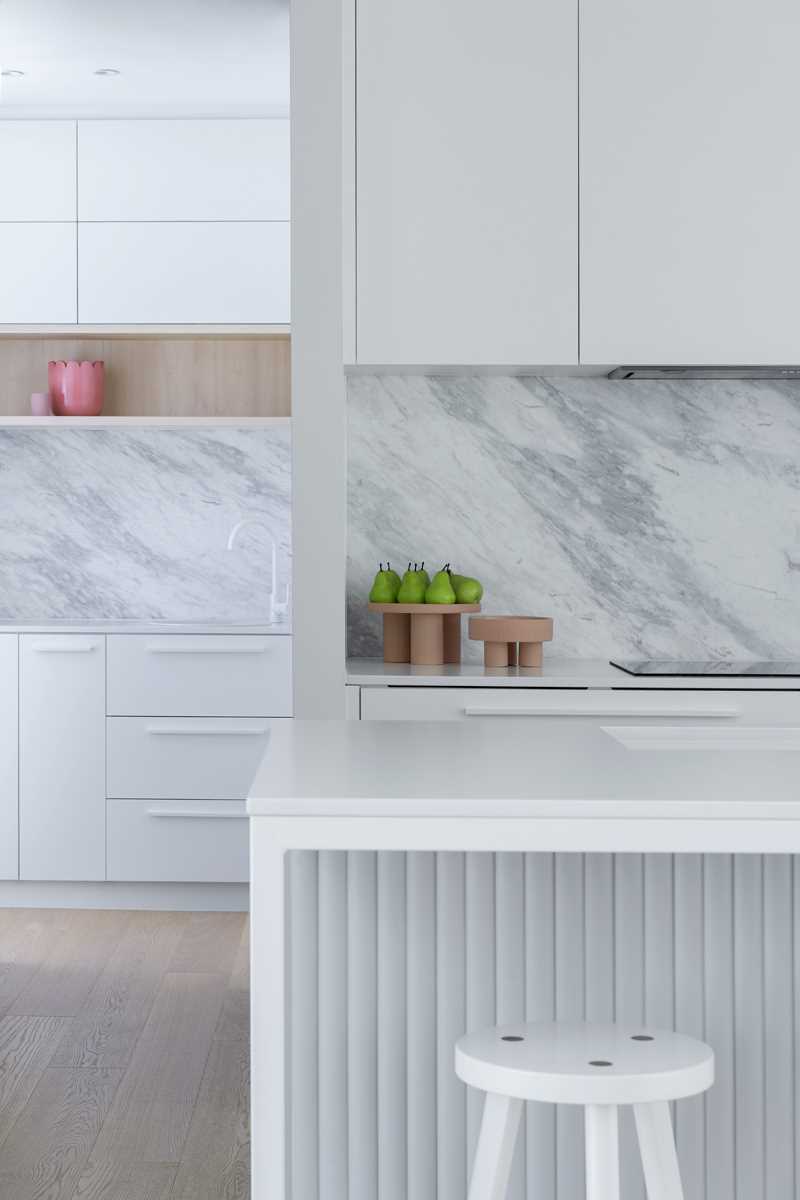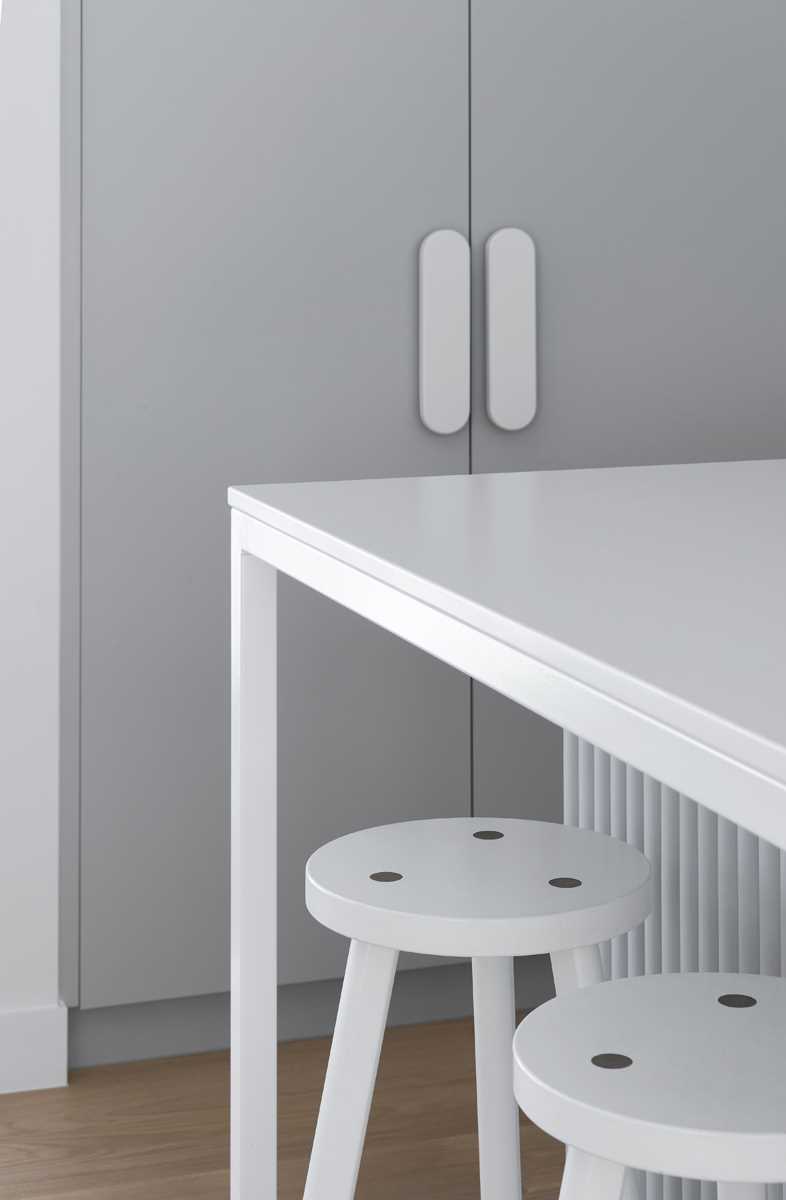 The social areas of the home are connected to the original house via a long hallway that also acts as an entryway.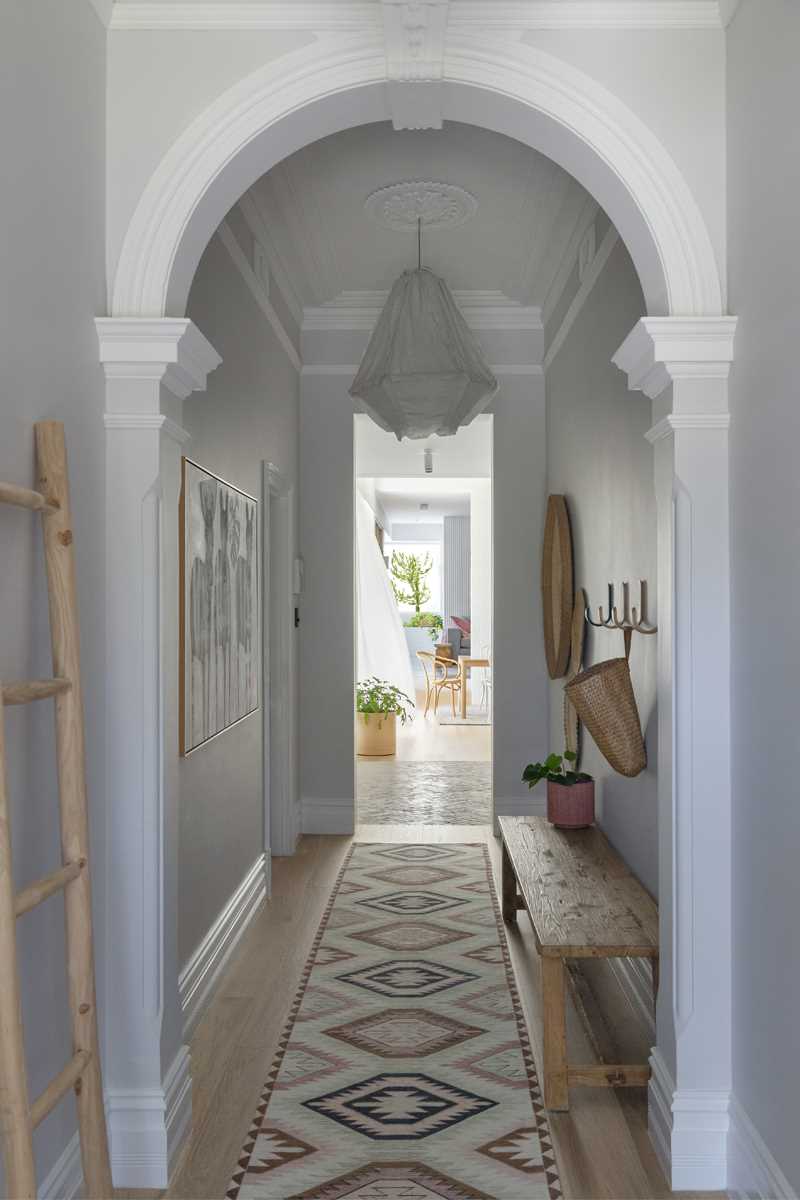 The primary bedroom is located off the hallway and includes a walk-in closet with white cabinetry.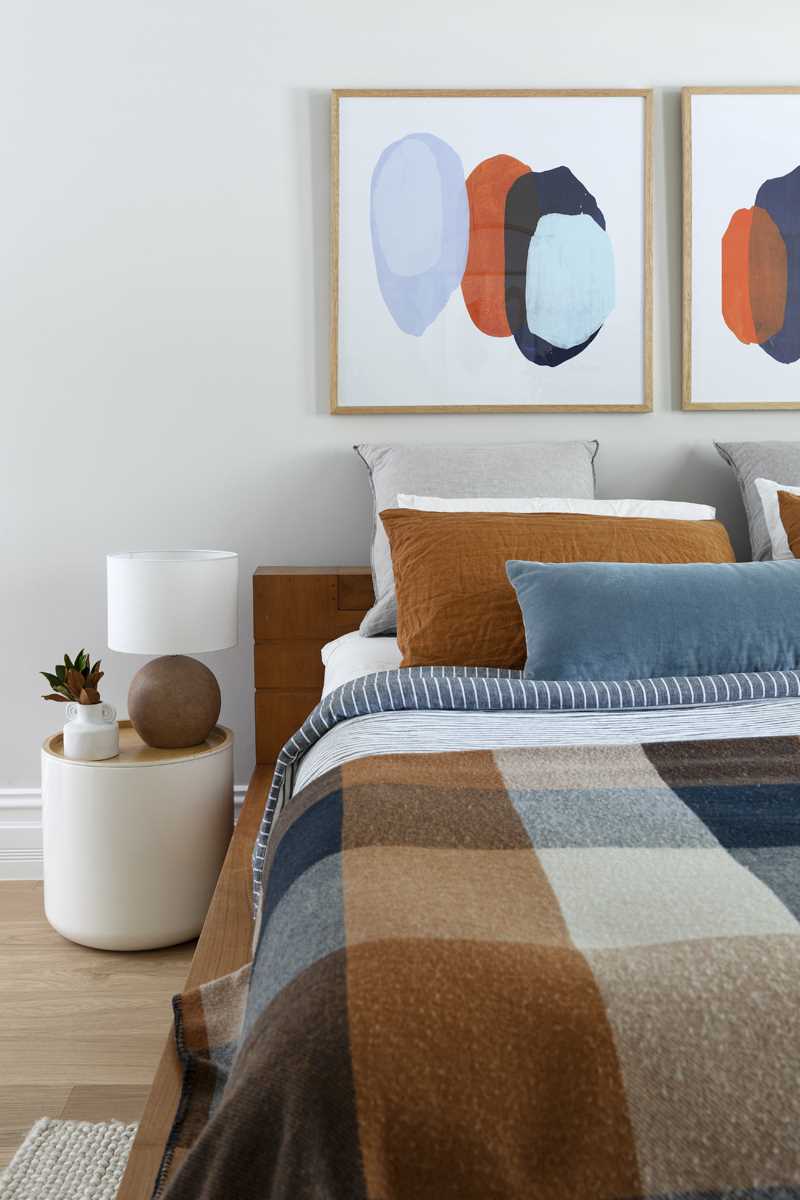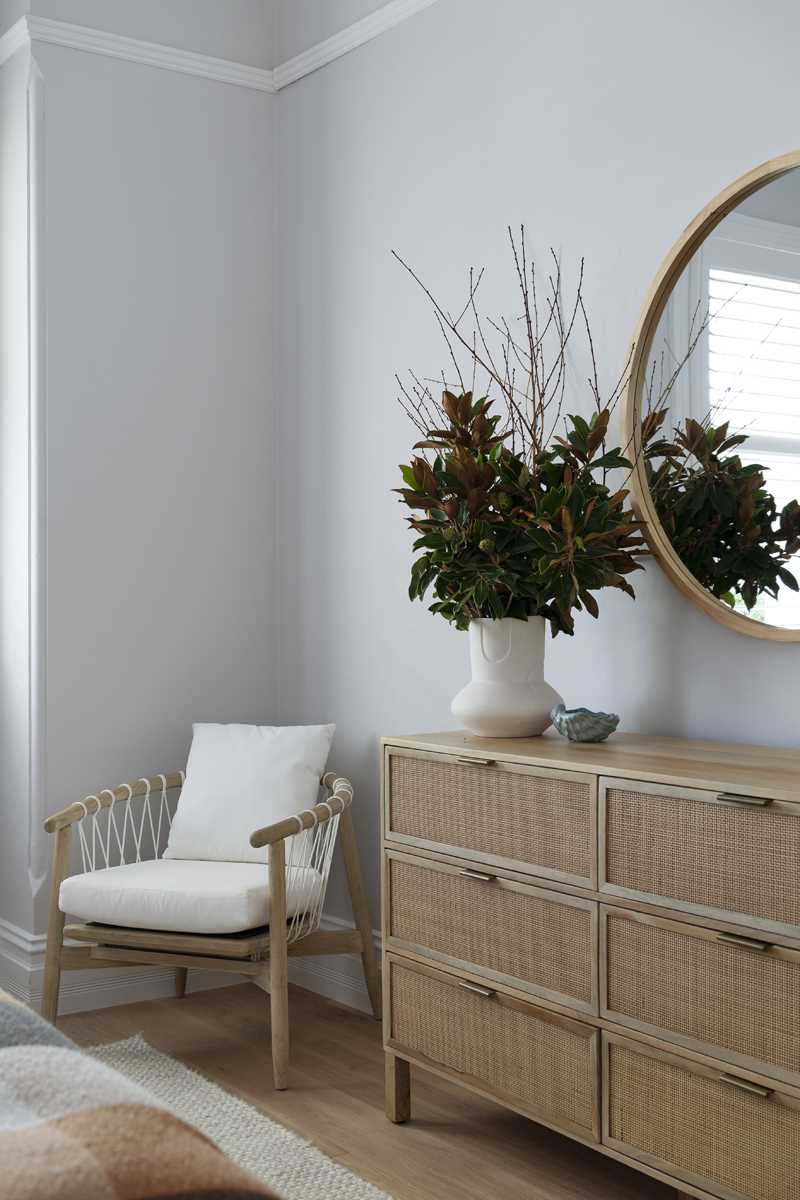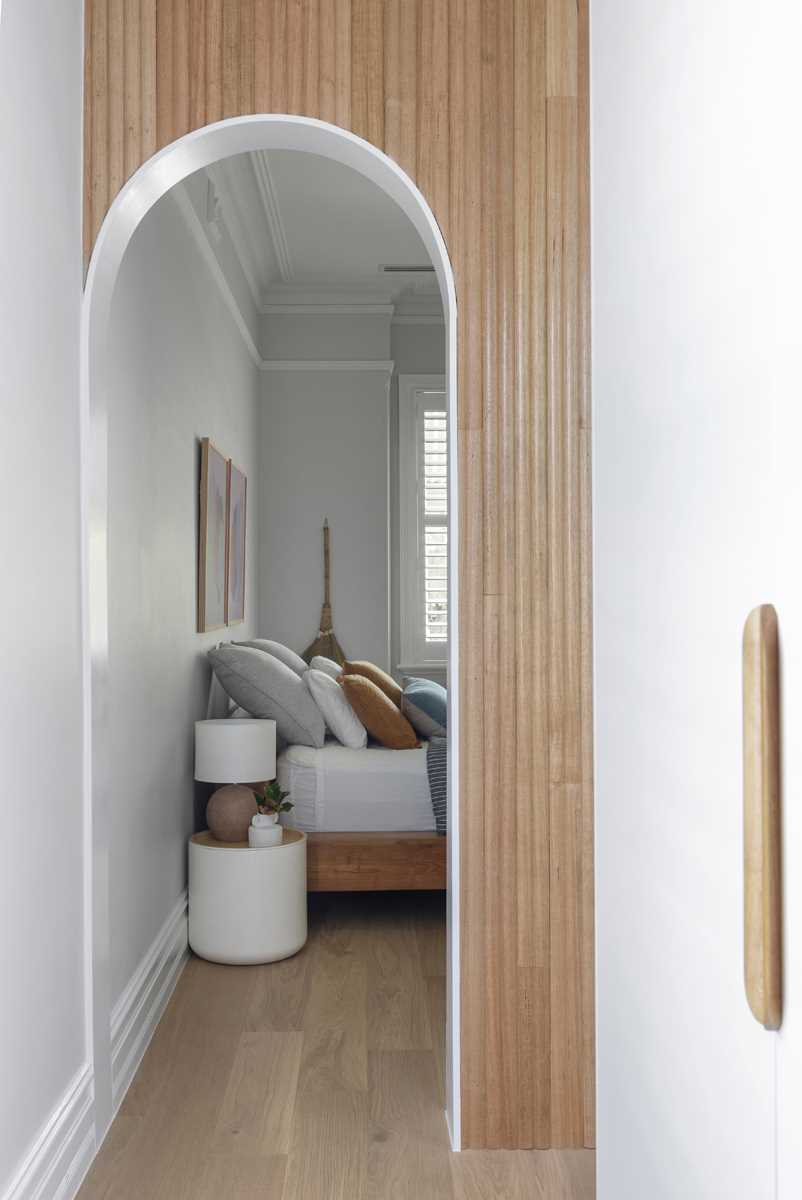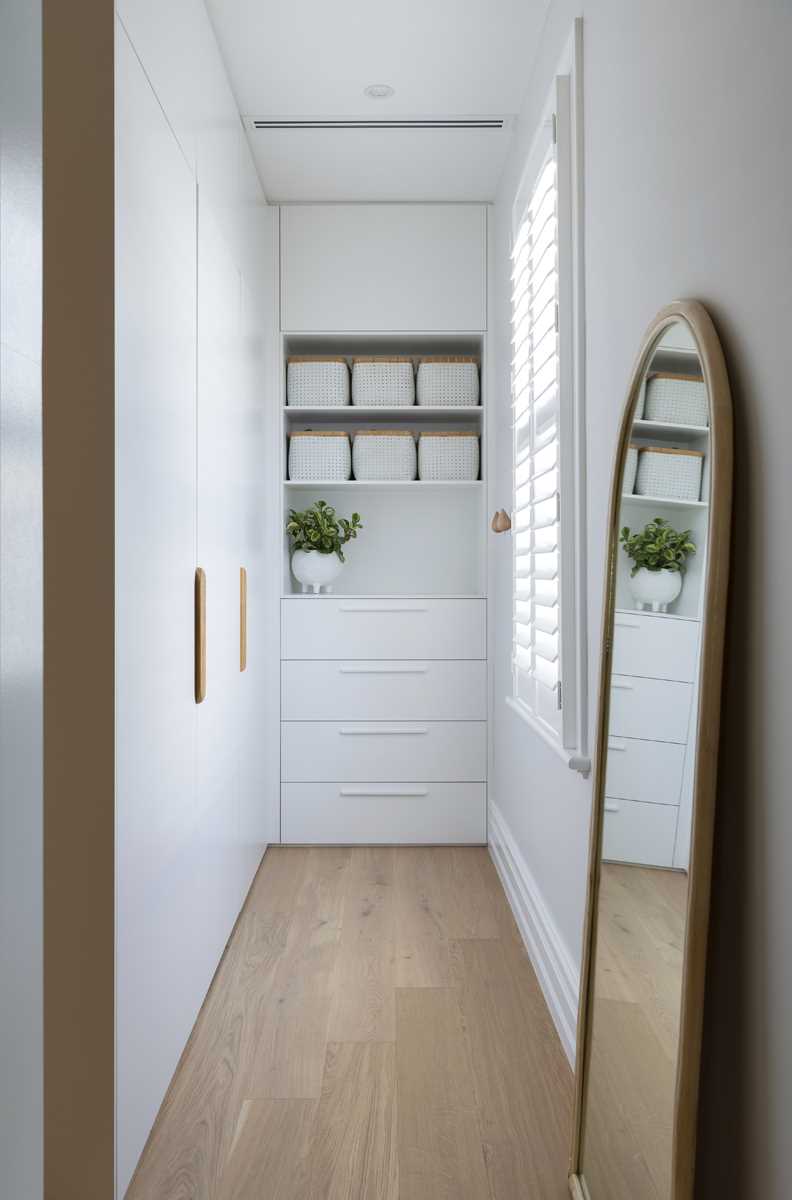 The primary bathroom is a calm retreat, with white tiles lining the walls, a skylight, and a freestanding bathtub. There's also a double vanity with an arched mirror.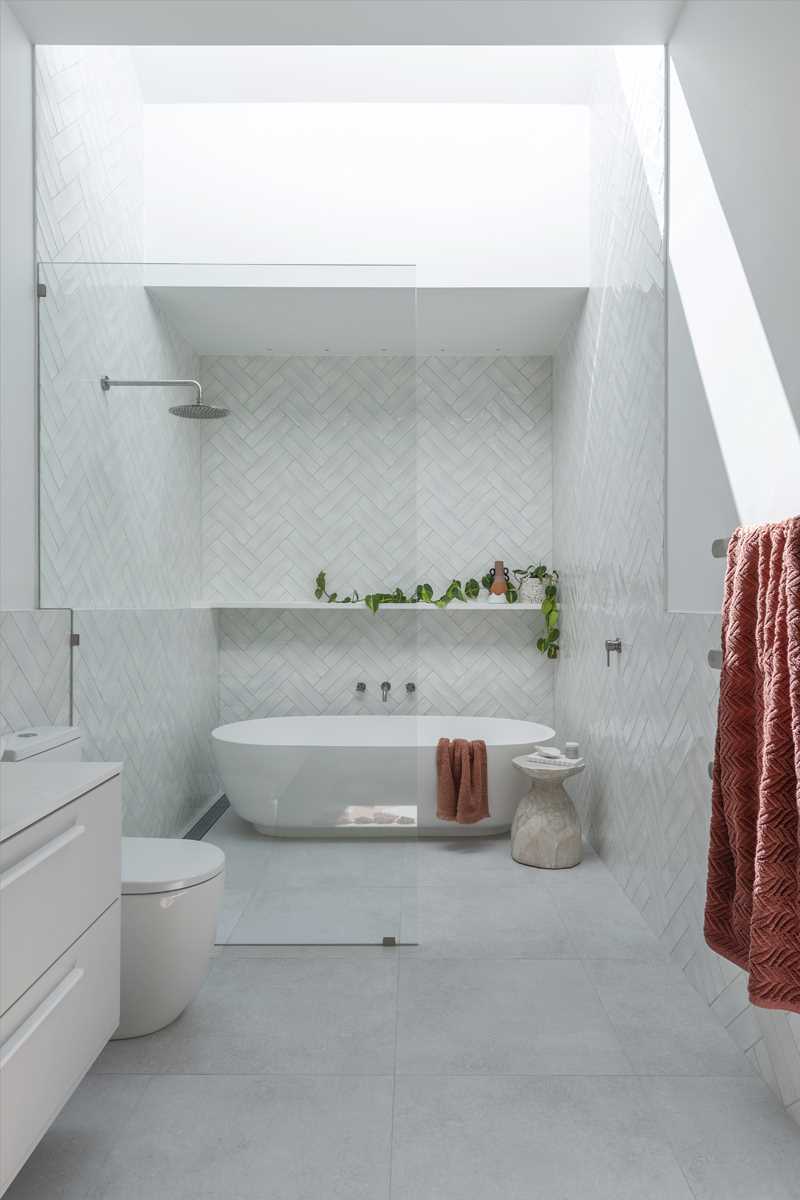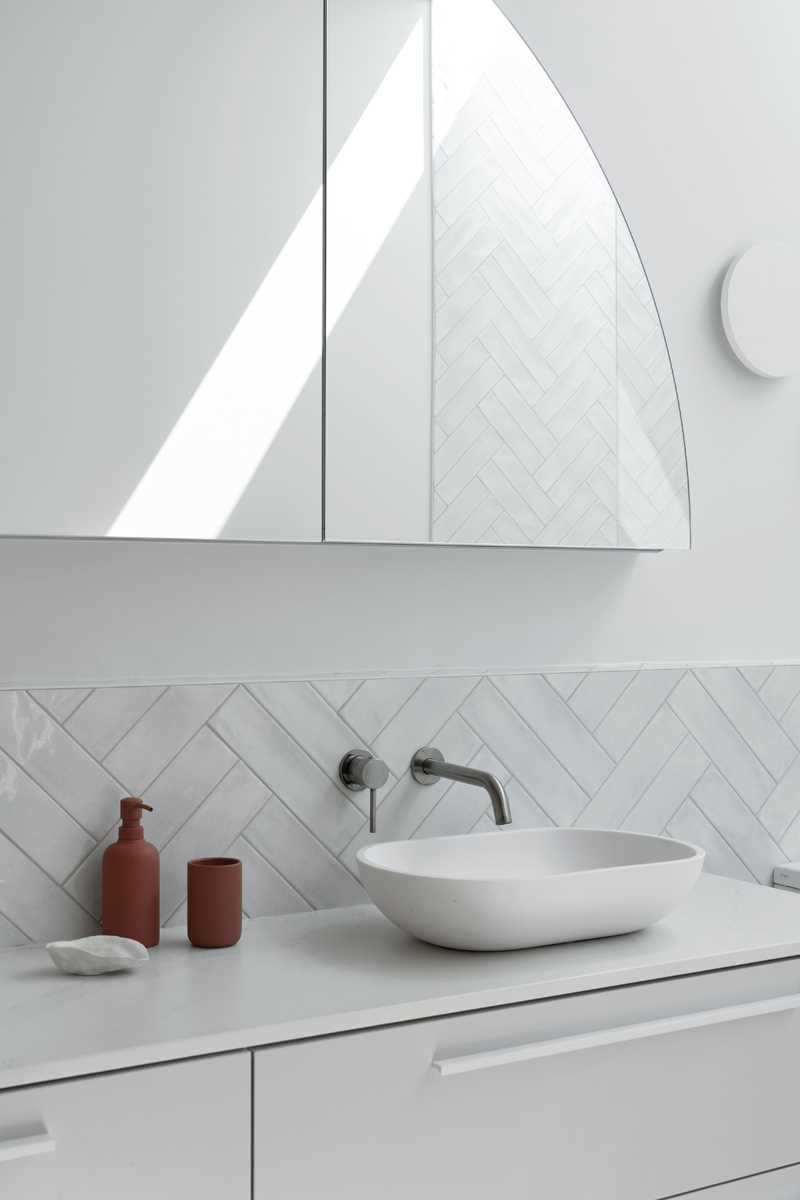 Wood stairs with white walls and railing connect the main level of the home with a pair of bedrooms and a study.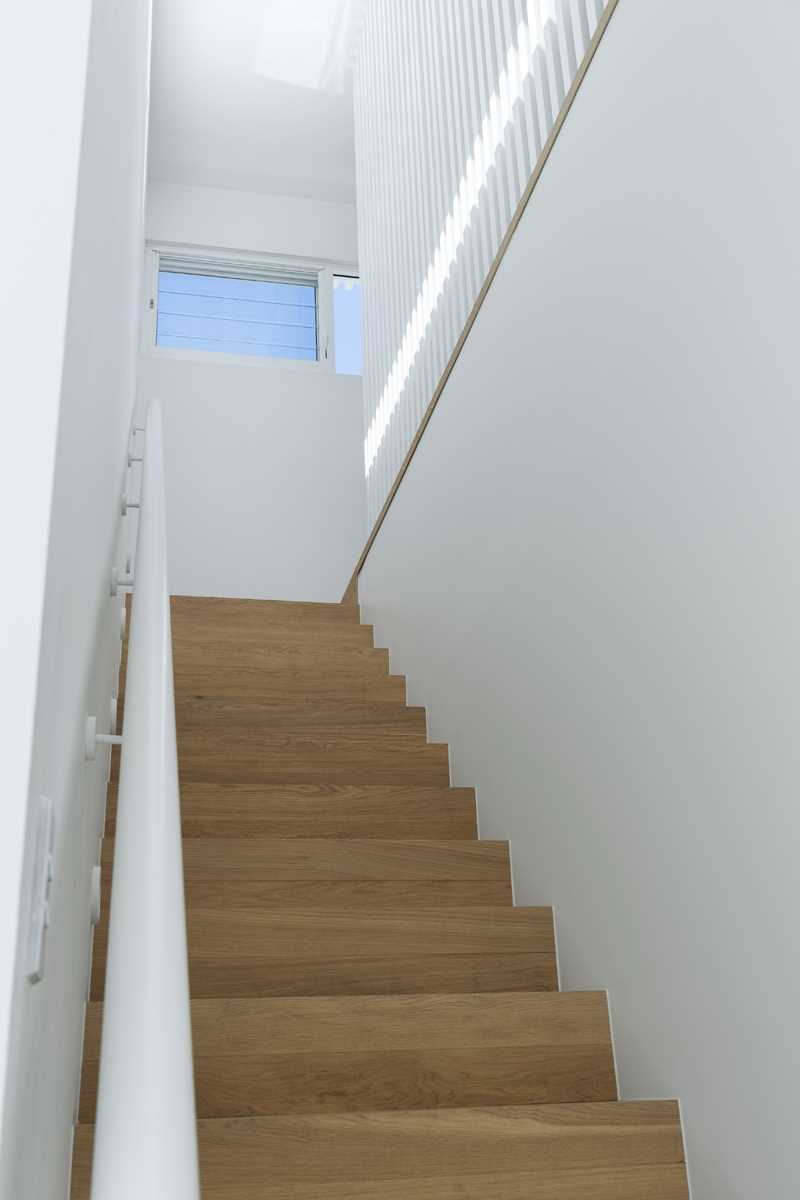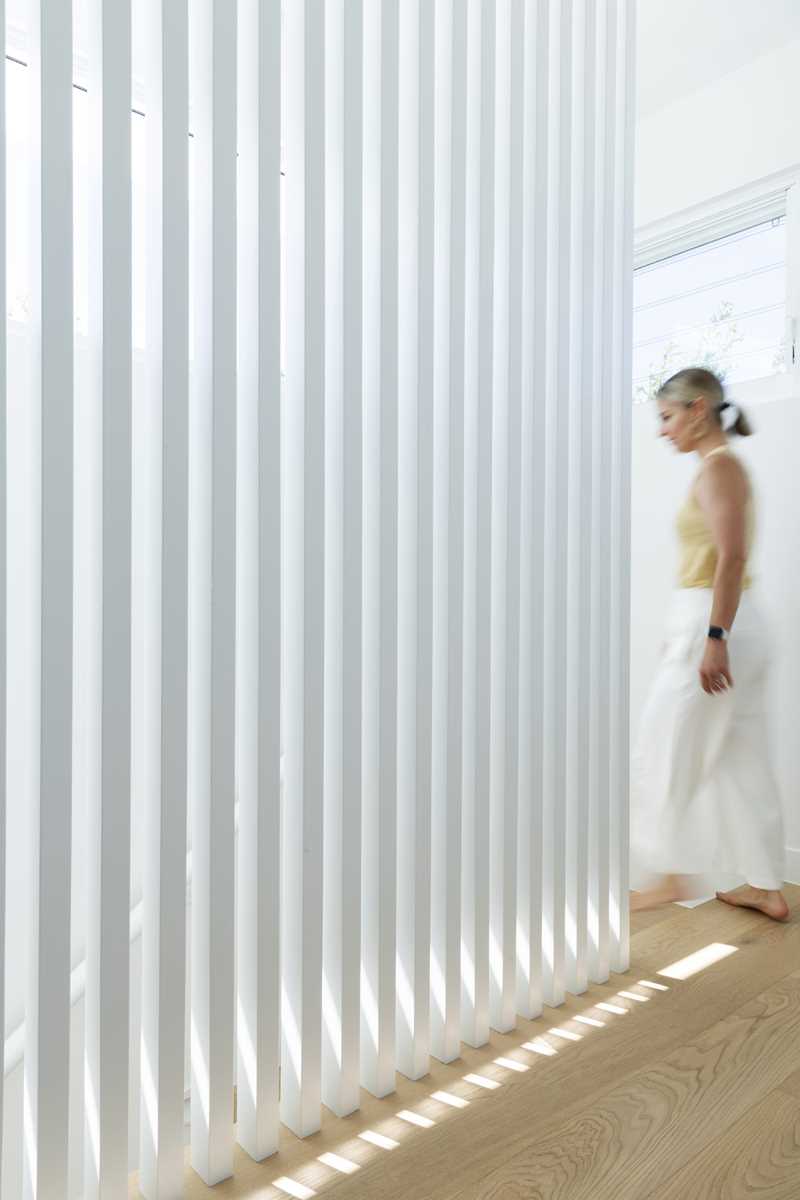 In one of the bedrooms, a desk has been built into the corner by the windows, creating a small study area.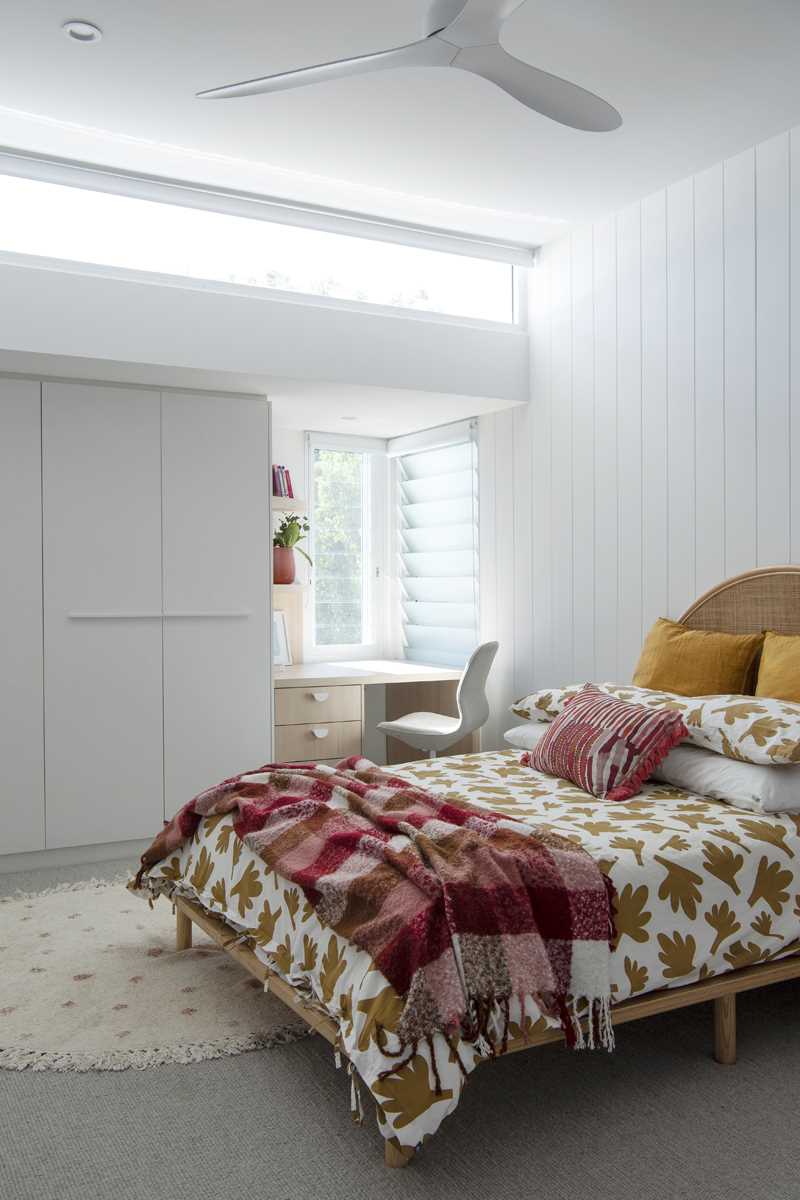 In this bathroom, round mirrors adorn the wall above the vanity, while blue tiles add a subtle but colorful accent.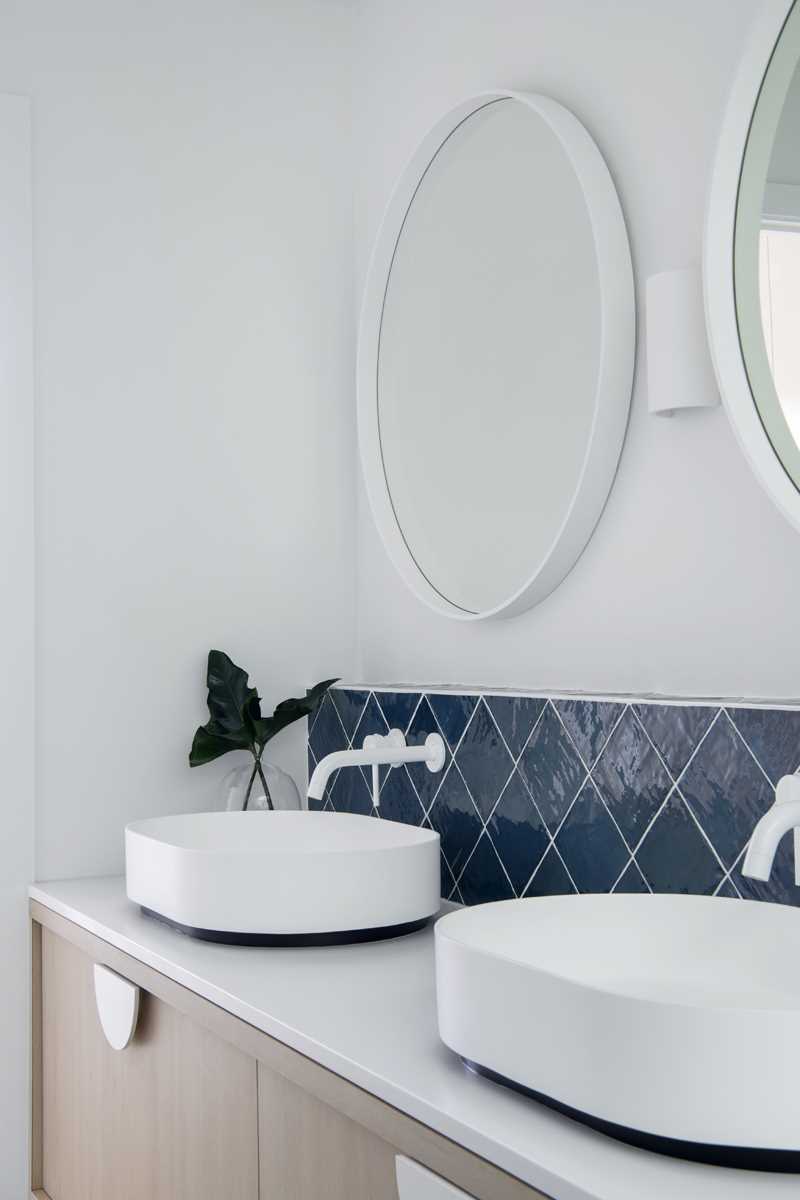 Photographer: Jody D'Arcy | Stylist: FTB Consult | Designer: Dalecki Design | Landscape Designer (backyard): Tristan Pierce | Landscape Designer (front): Kelsie Davies | Interior Design: FTB Consult | Engineer: Reed Engineers | Energy Assessment: Northern Aspect Energy Consultants | Building Surveyor: John Massey Group