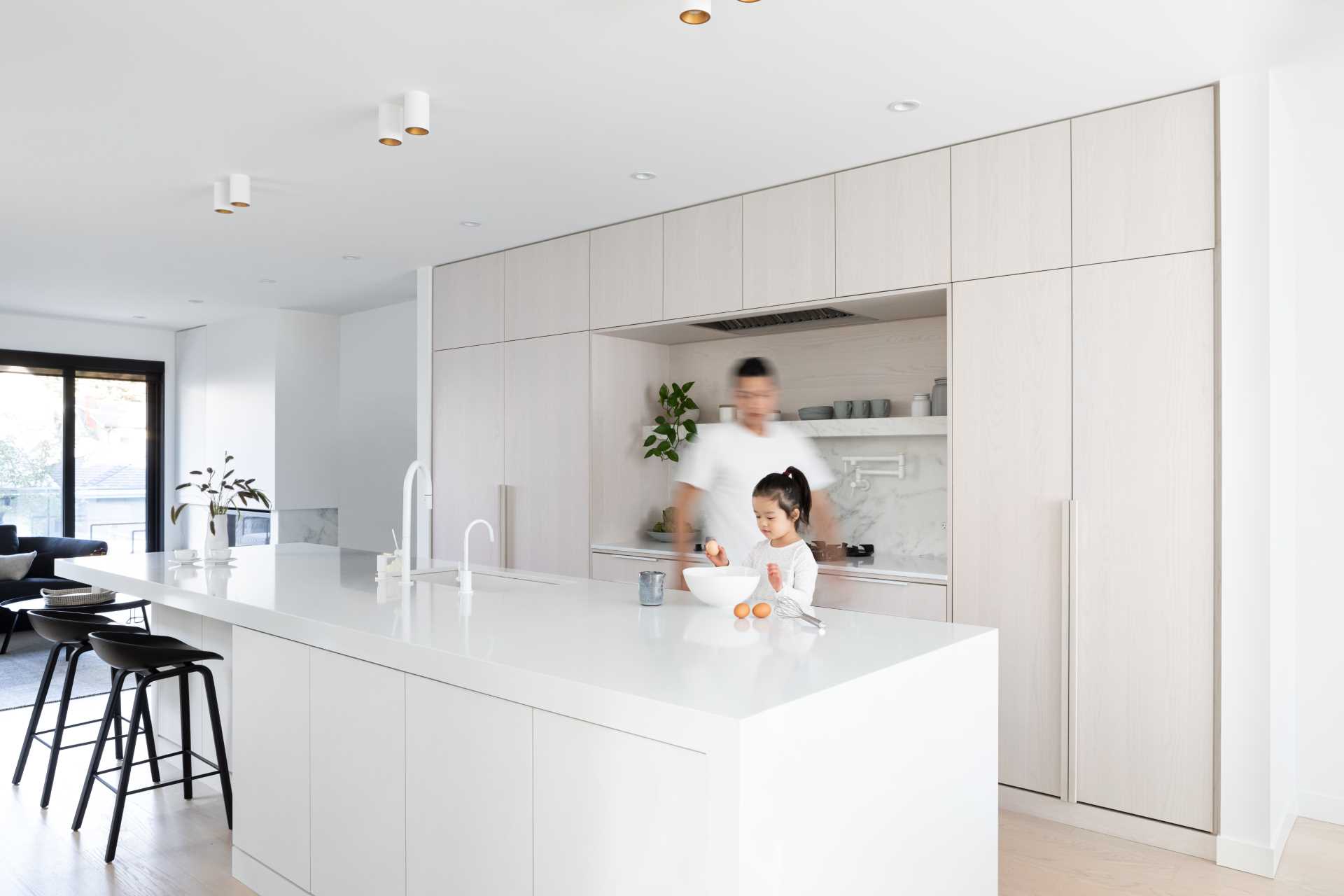 Andrea Rodman Interiors has shared photos of a home in Vancouver, Canada, that they completed for their clients that wanted a minimalistic interior.
Throughout the home, the interior was inspired by Japanese design, its simplicity, and maple wood tones.
One area that stood out in the interior is the kitchen, where warm, white stained oak is paired with cool white marble.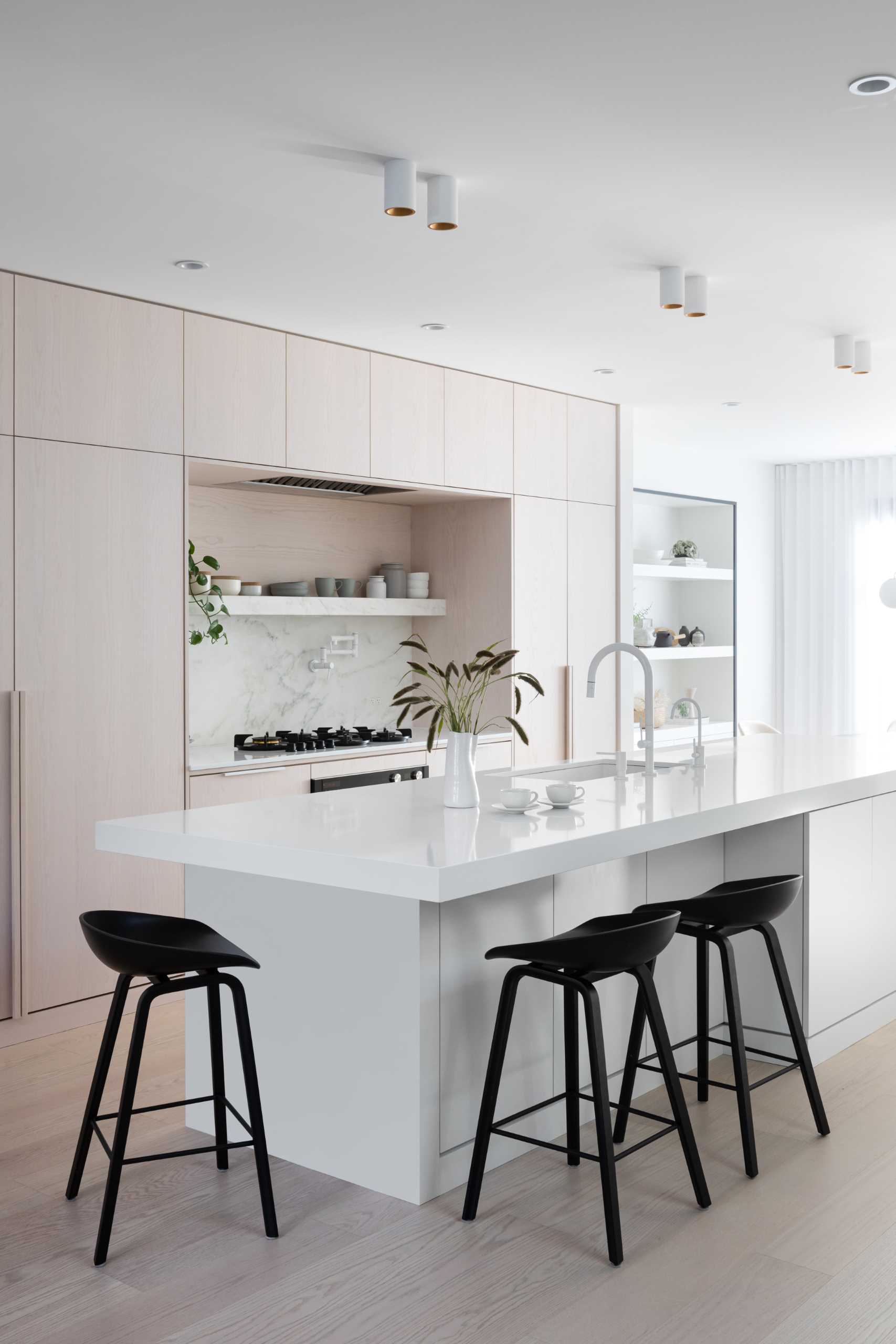 The kitchen, located between the living and dining spaces, serves as the ground floor's focal point facilitating large-scale entertaining across the full floor plan.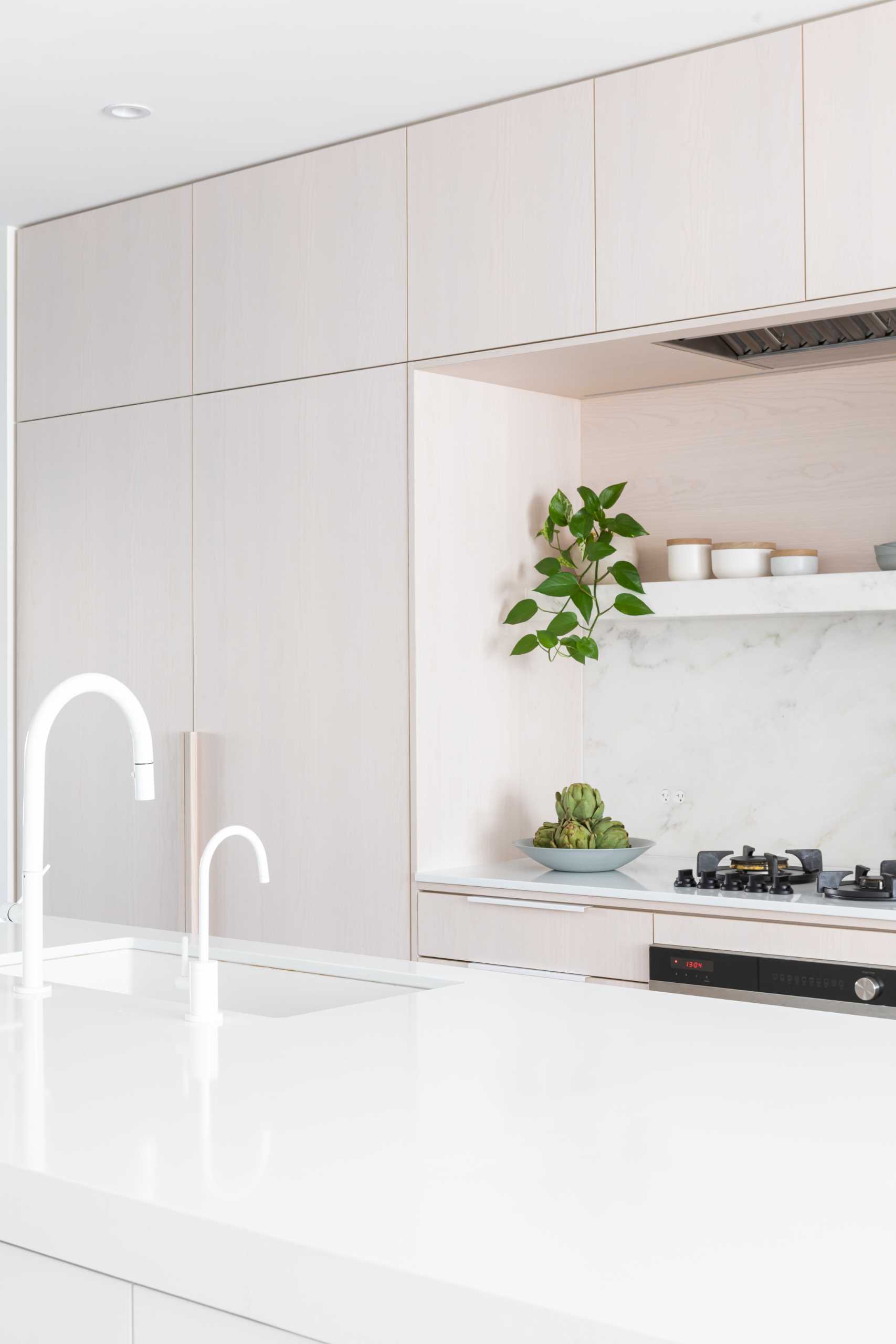 The floor-to-ceiling cabinets conceal appliances and hide black accents, like the cabinet with a microwave and coffee/tea-making area.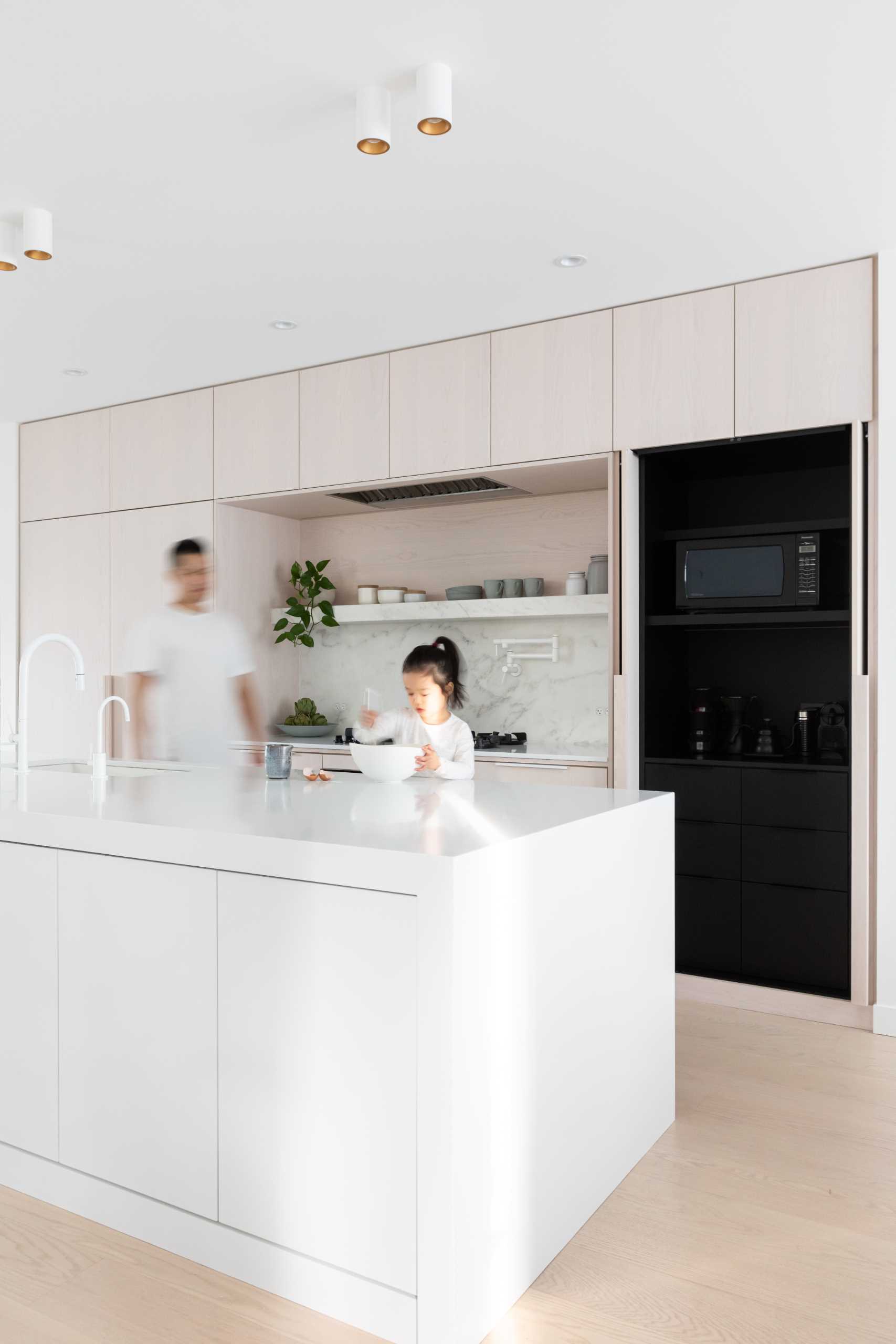 Despite being centered within the house, the kitchen remains light and airy. Sheer curtains bathe the dining room and kitchen with diffused sunlight from the front of the home.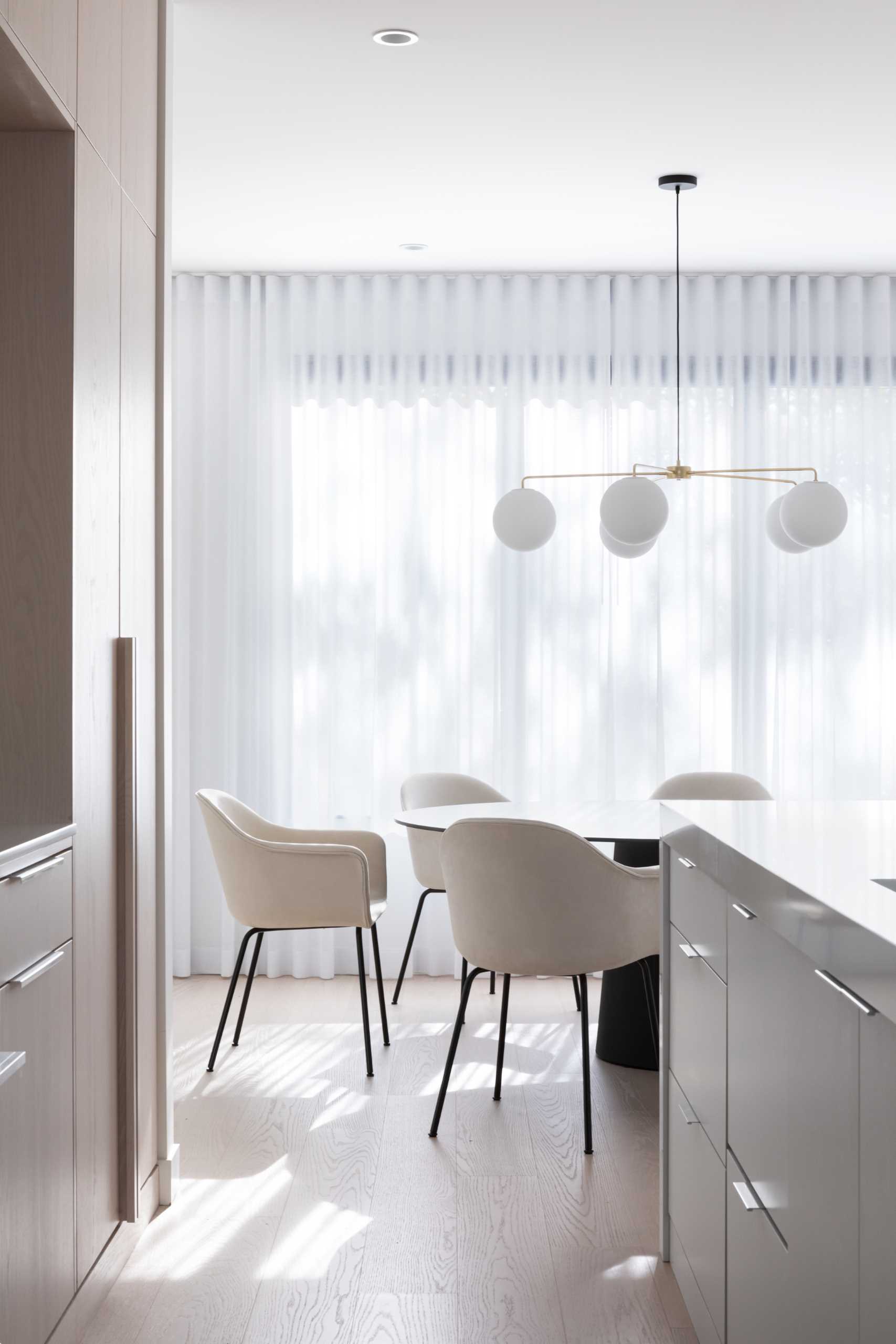 Let's take a look at the rest of the home…
The house was designed in collaboration with Khang Ngyuen of Architrix Studio, with the exterior featuring white shingles and black accents.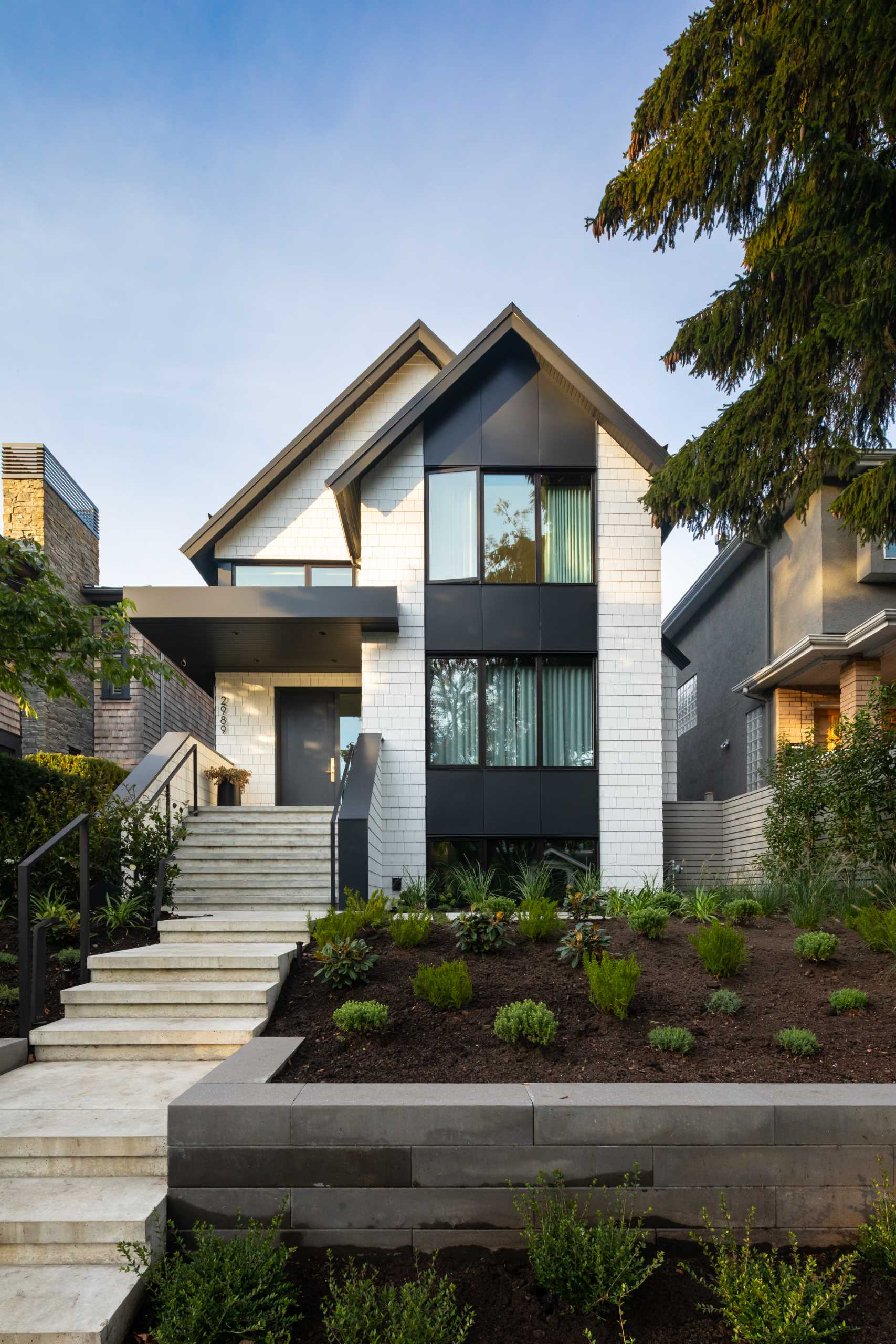 Inside, the black and white theme is continued, with black openings and window frames contrasting the white walls.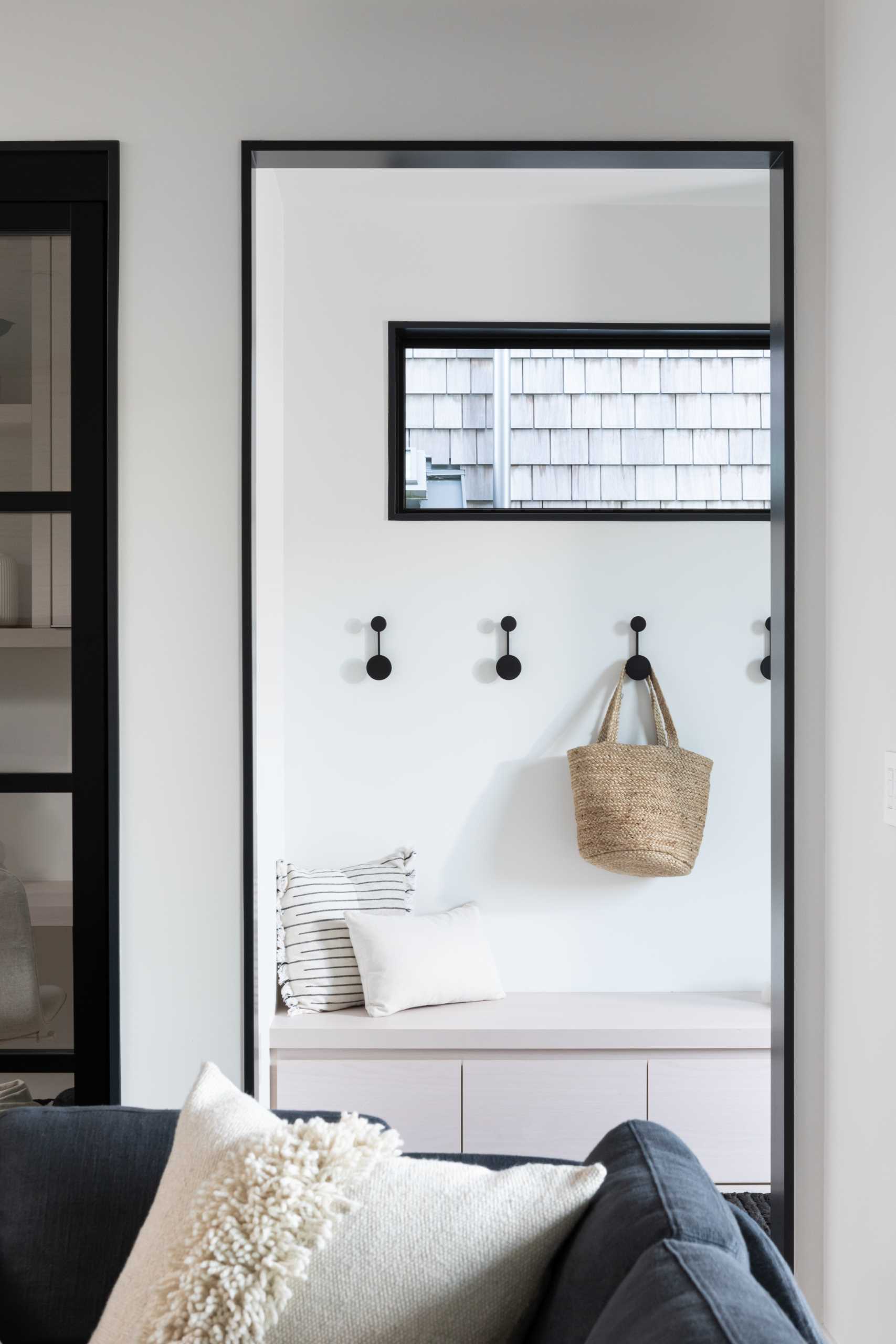 In the living room, there's an L-shaped couch that faces a fireplace and a built-in bench.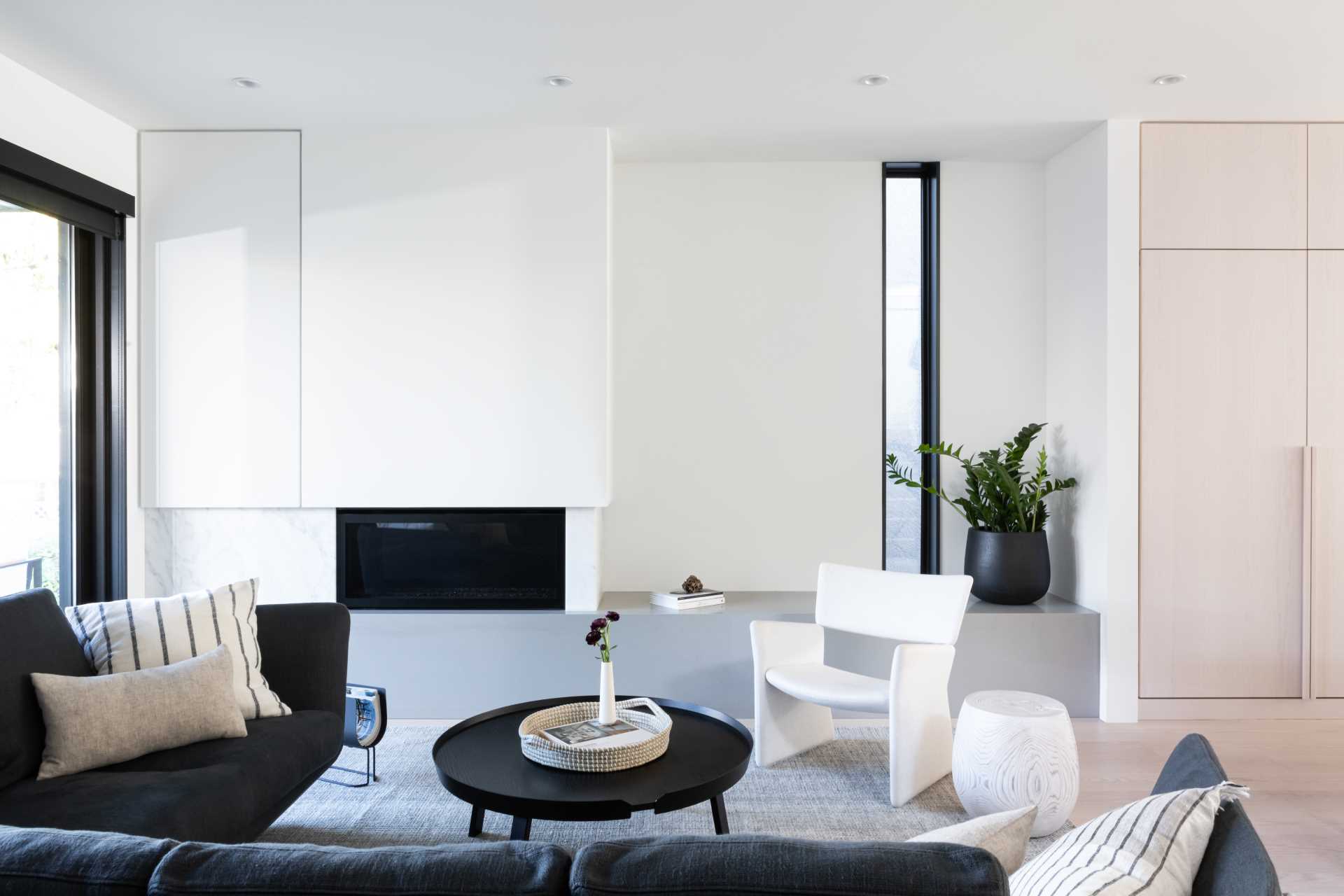 Behind the living room is a small home office for two with wood shelving, cabinets, and a desk with drawers.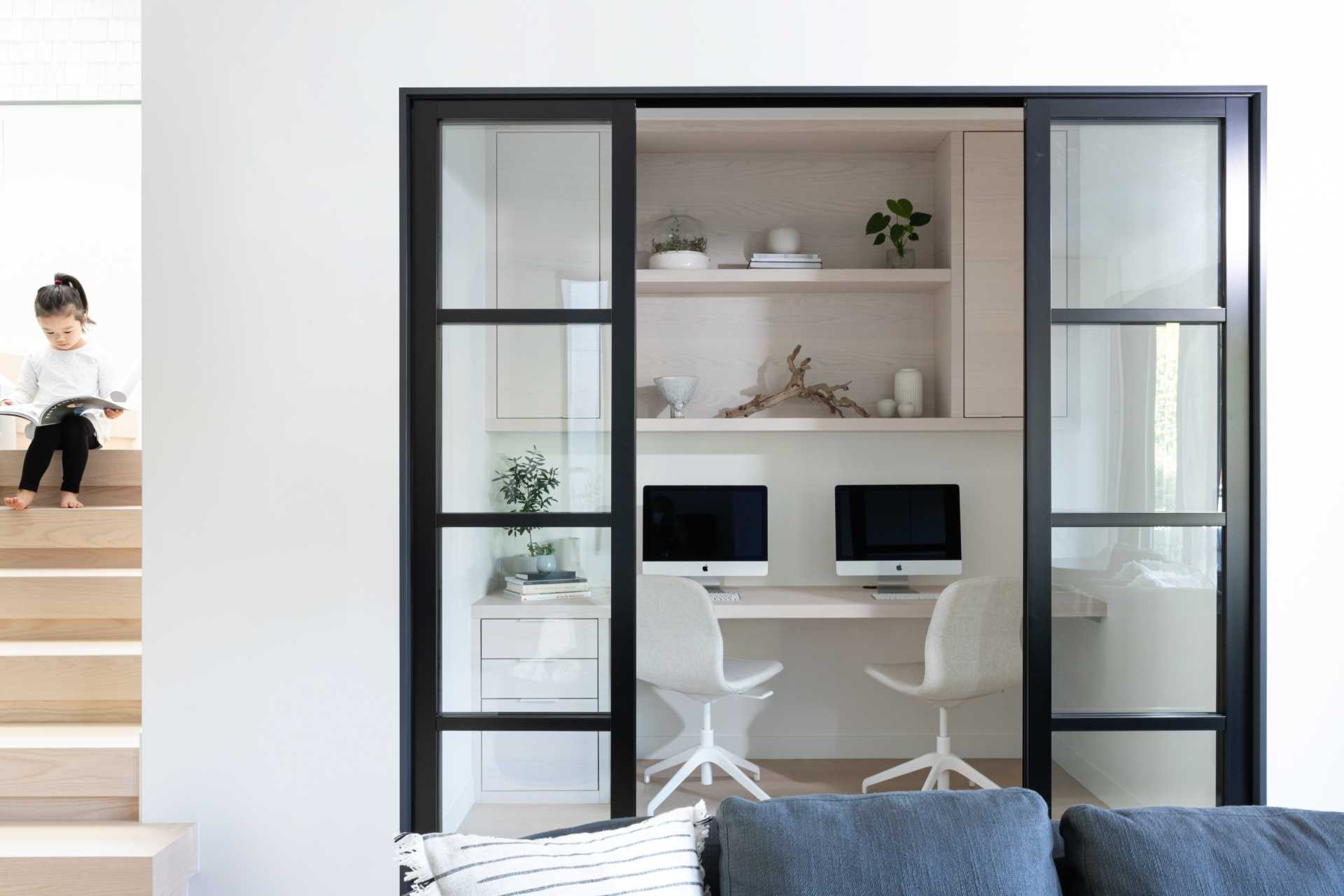 In the dining area, which is located next to the kitchen, there's a round table and a built-in display niche with black accents, which in combination with matte white shelves creates a striking display for objects.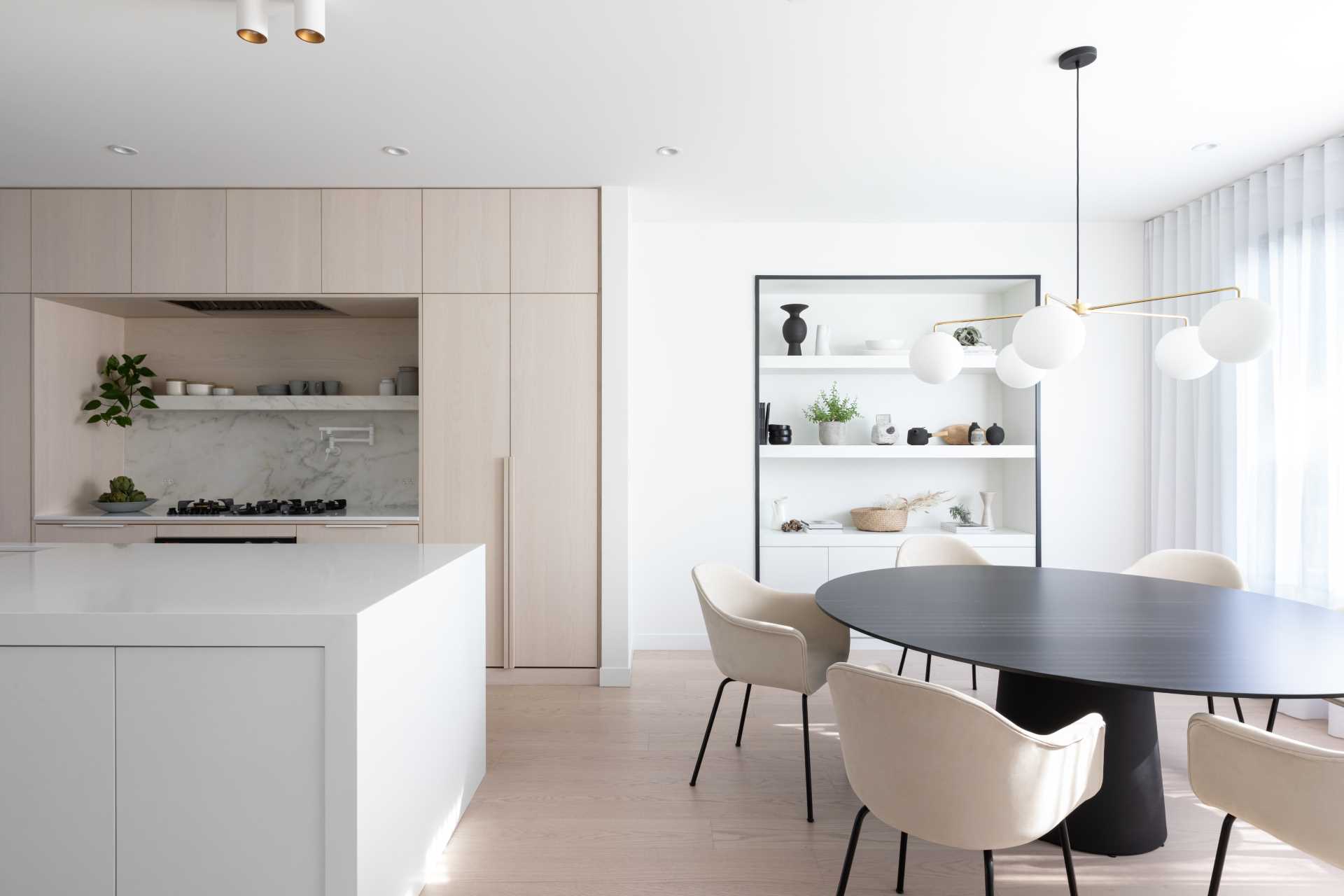 Wood stairs with a glass railing connect the various levels of the home.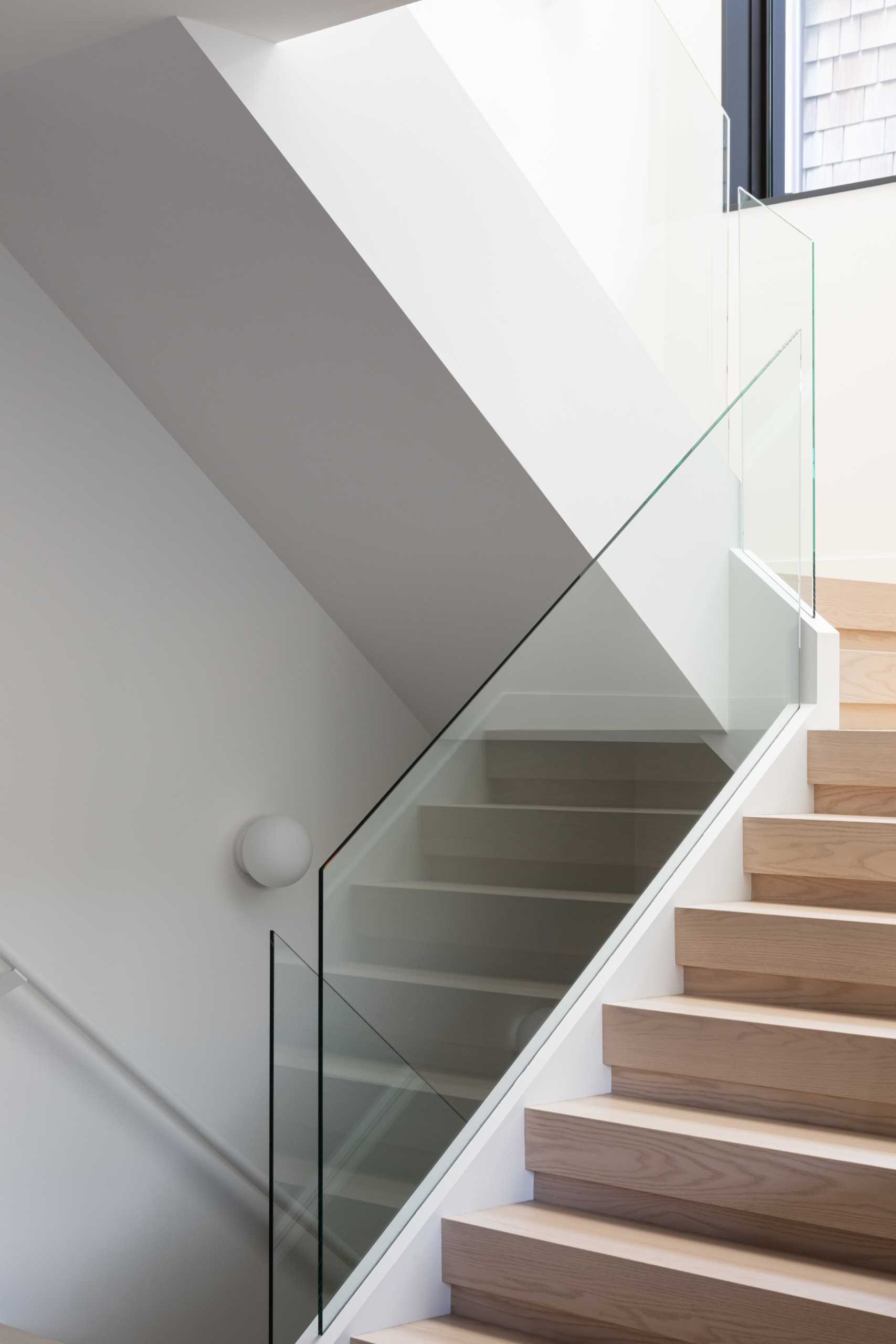 In the primary bedroom, a vaulted ceiling and white walls create a large yet calming space.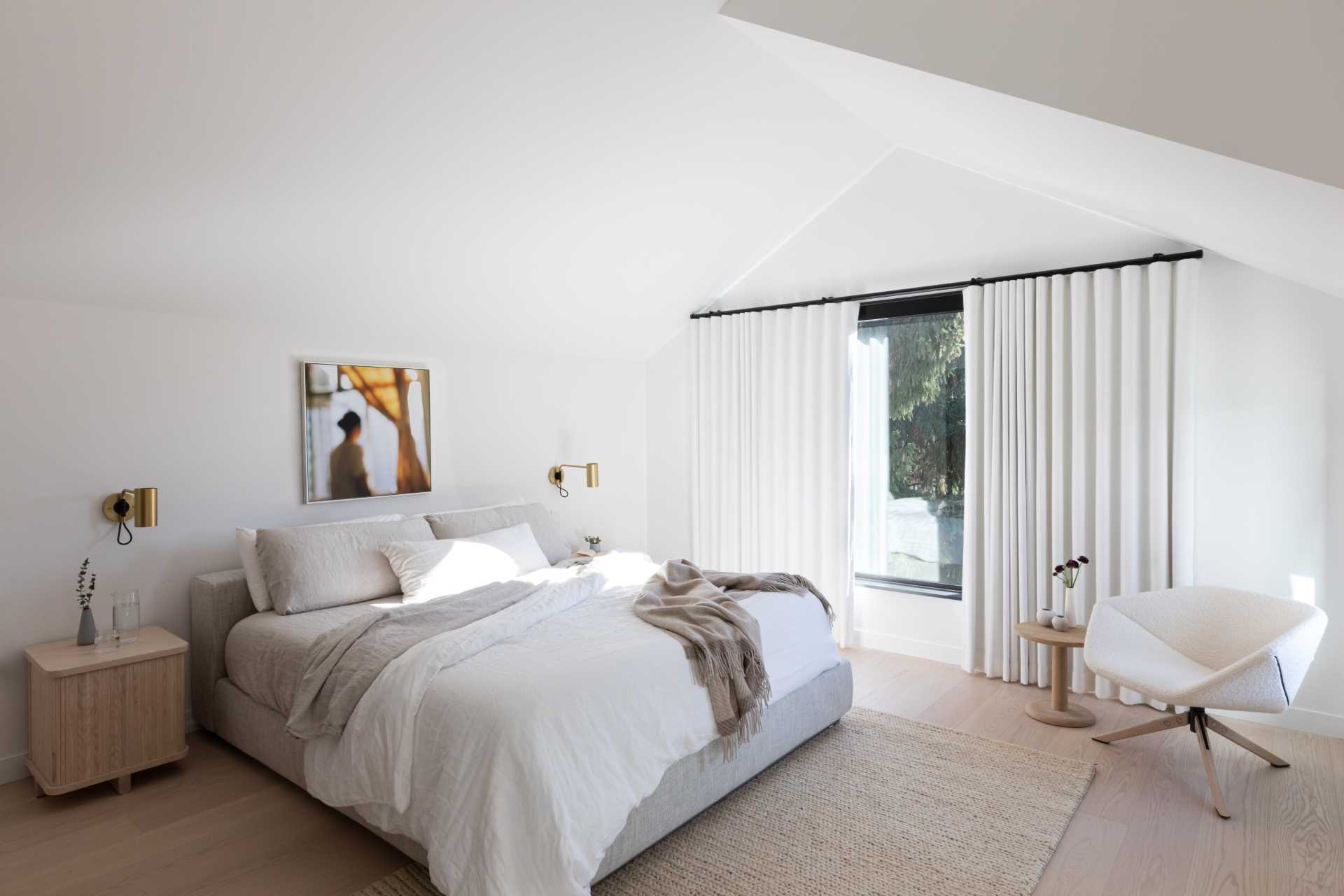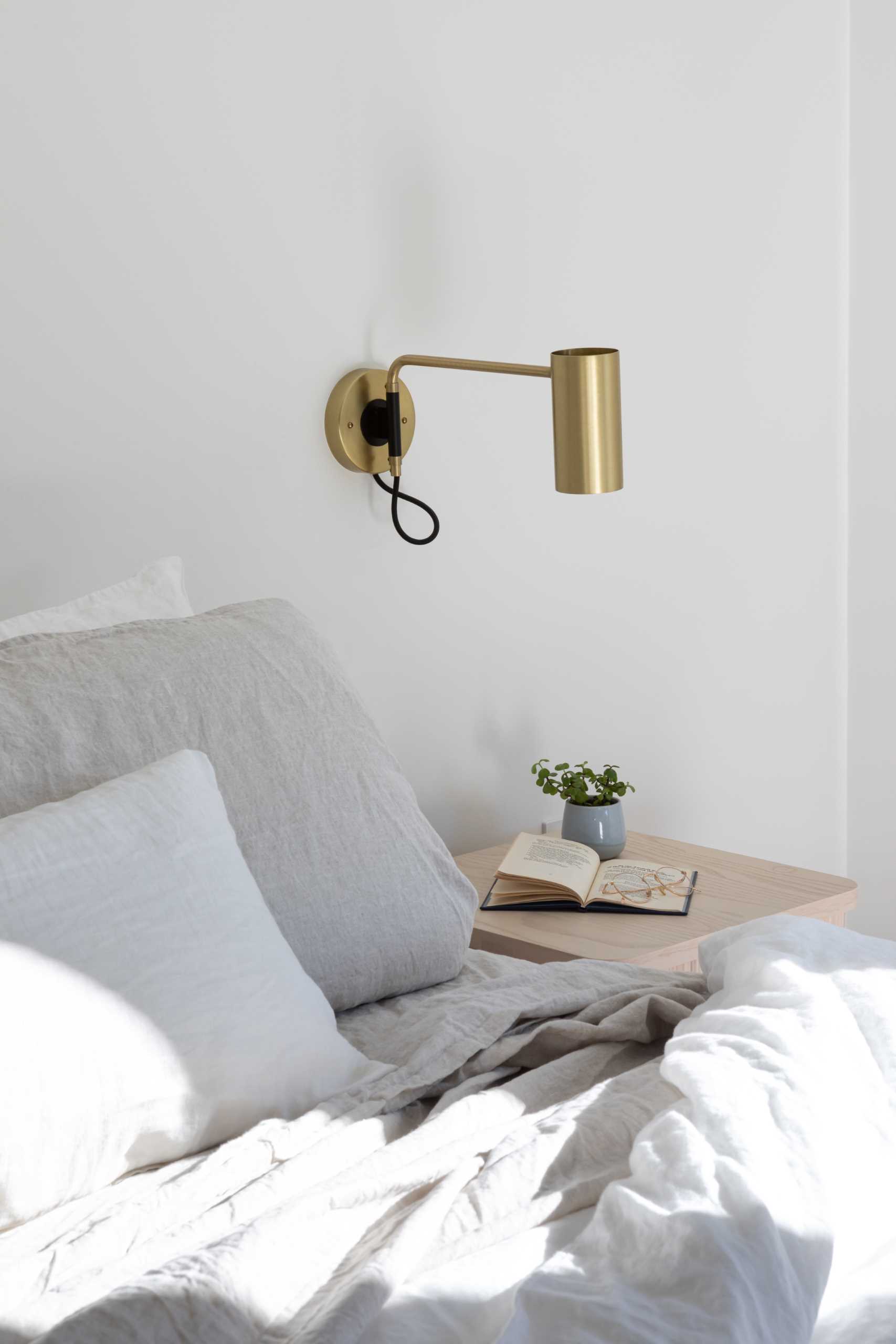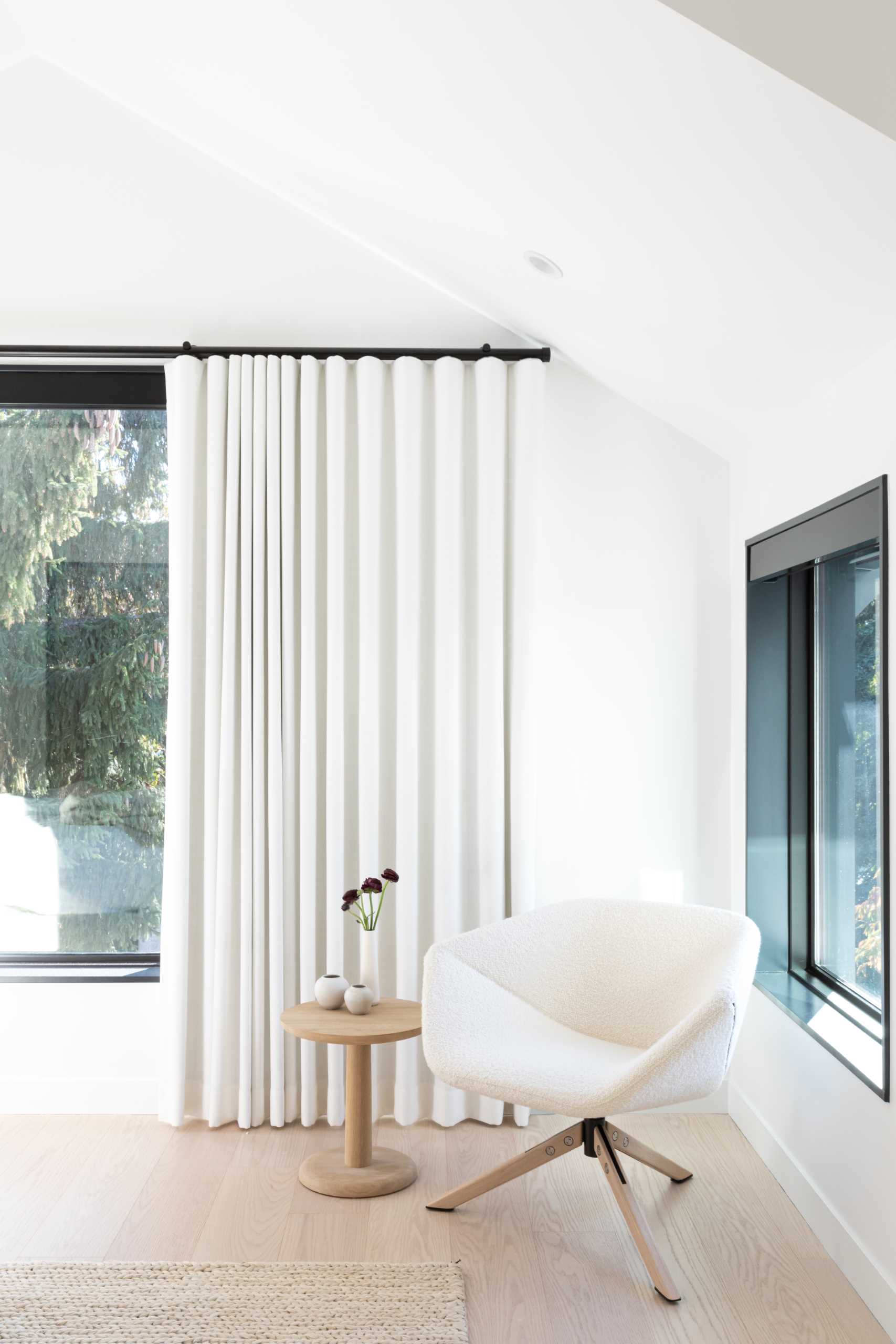 Also included in the room is a walk-in closet, whose cabinet design is similar to those in the kitchen.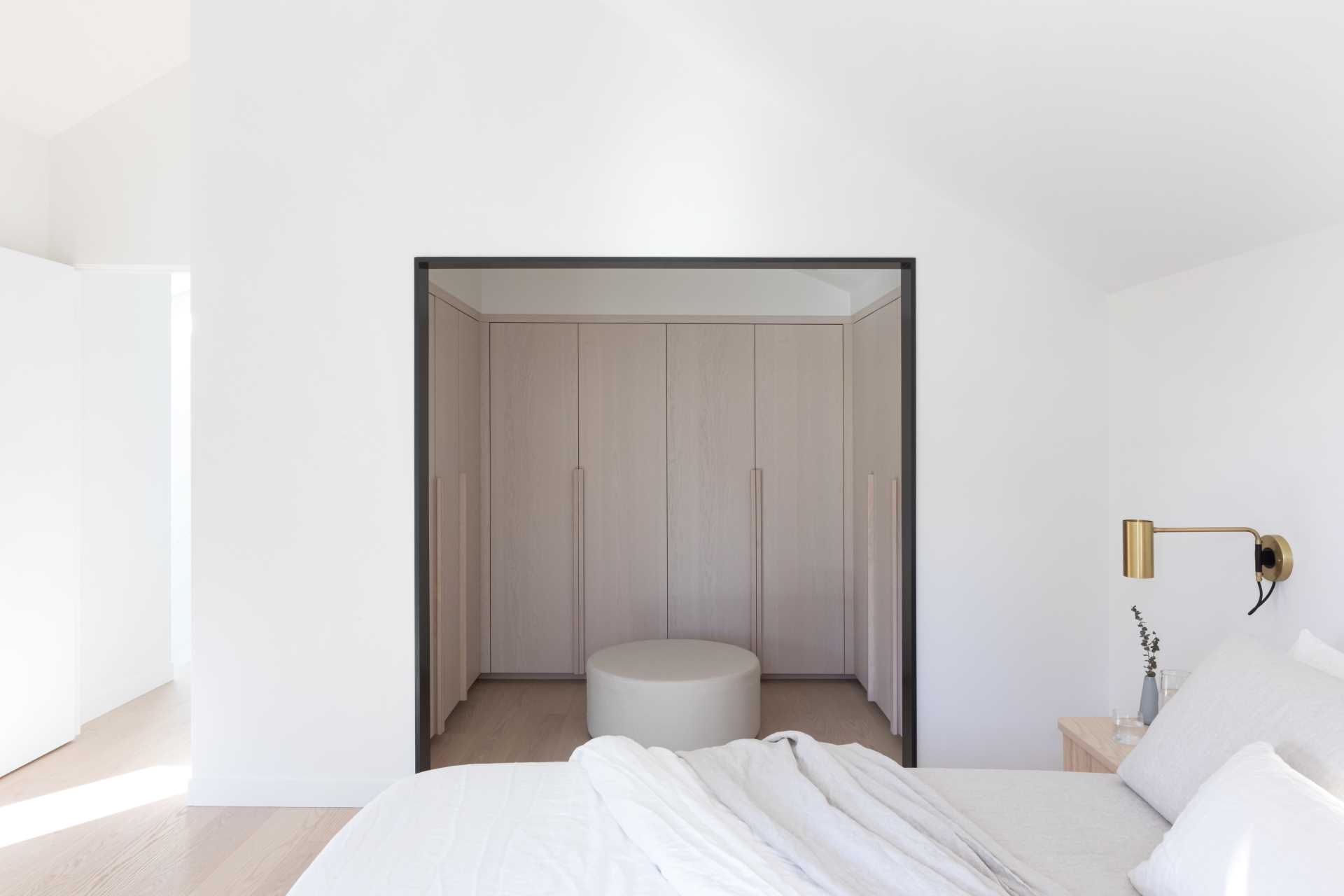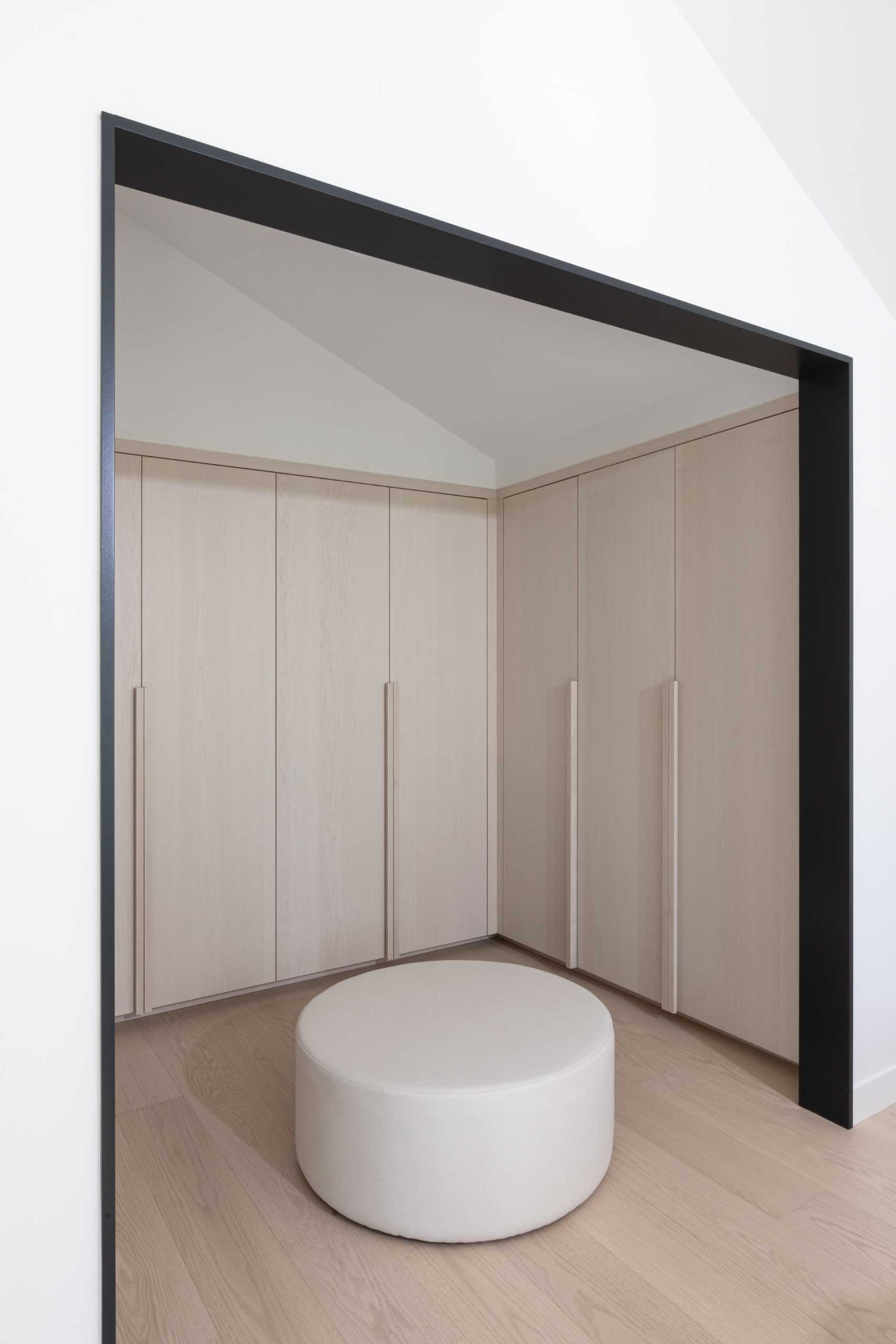 In the bathrooms, there's wood cabinetry, dark floor tiles in a herringbone pattern, and metallic accents.