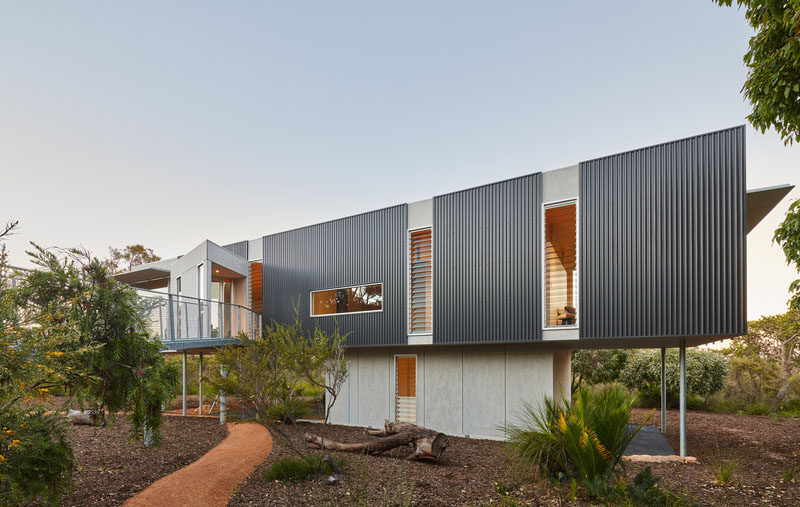 Architectural firm Archterra, has designed the Wilderness House, a partially elevated home in Margaret River, Australia, that's surrounded by a variety of native trees.
The layout of the house is a simple rectangular plan, separated east-west into sleeping and living zones.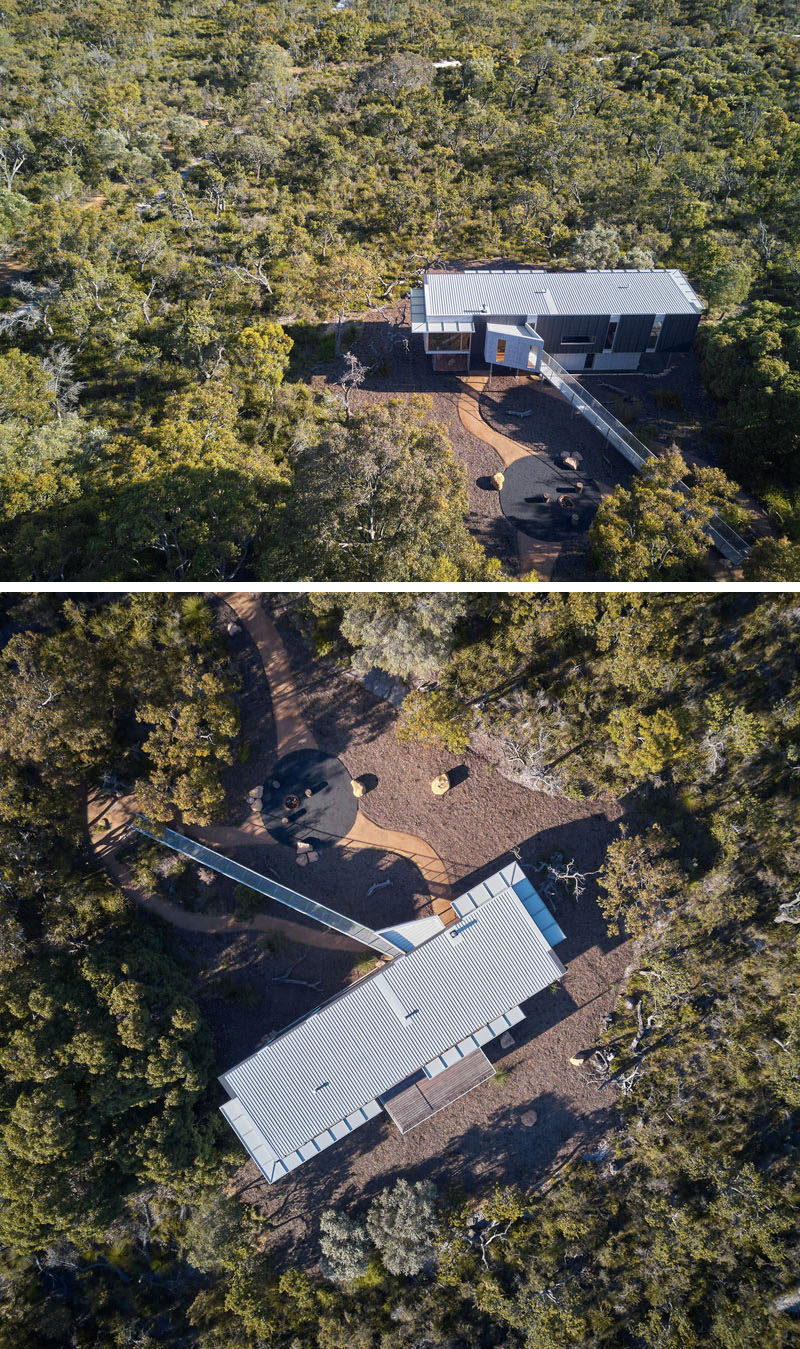 ---
The exterior of the house is clad in durable, no-maintenance, and bushfire resistant finishes of colorbond sheeting, hot dip galvanized steel, raw compressed cement sheet, and raw spotted gum decking.
On the lower floor of the home, there's a single ground floor bedroom / storage room and a bathroom that features an outdoor shower.
---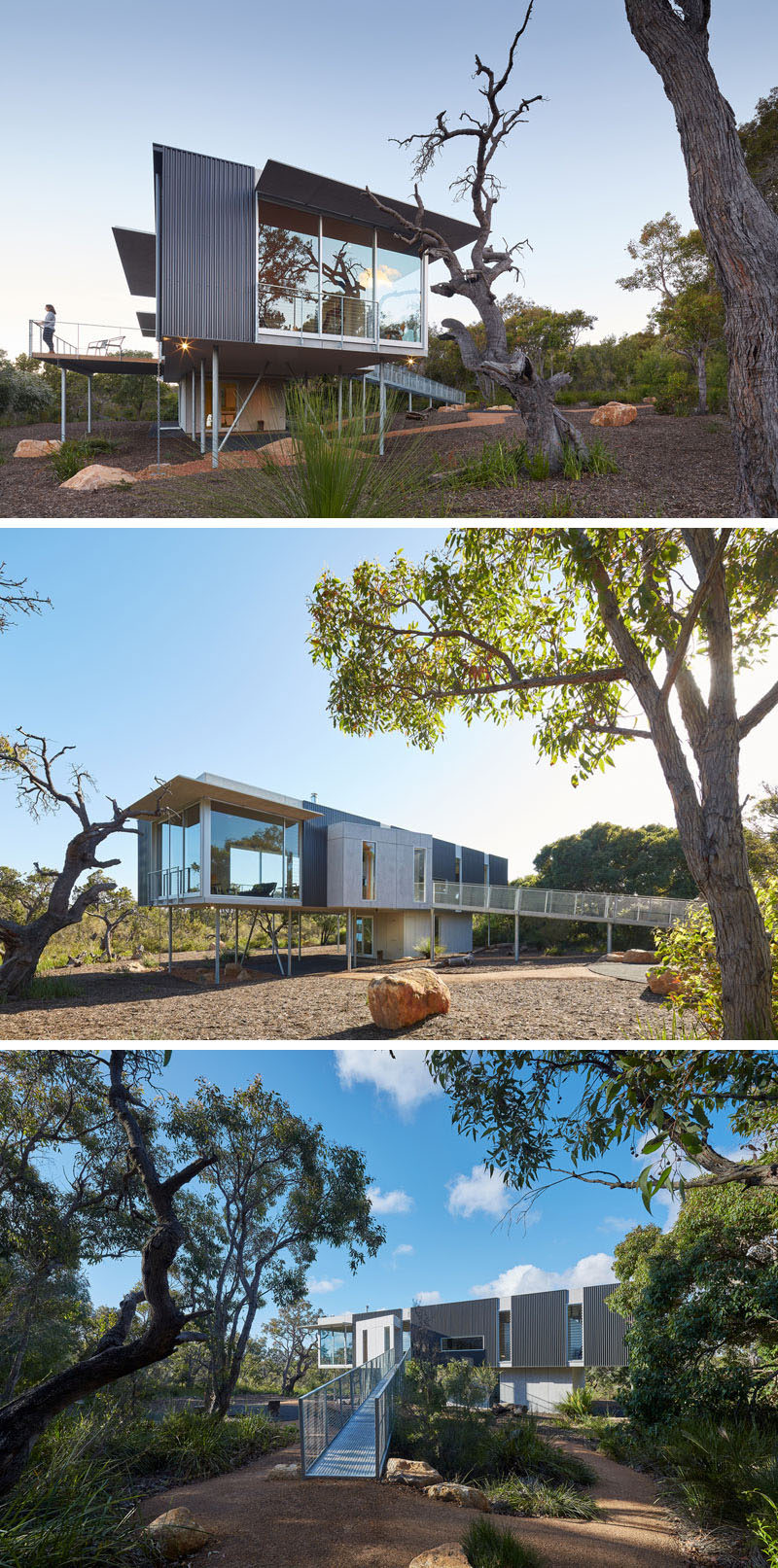 ---
Inside the main floor of the house, pine plywood sheets cover the ceiling, while large areas of glass can be slid open to evoke the feeling of being on an open platform up amongst the treetops.
---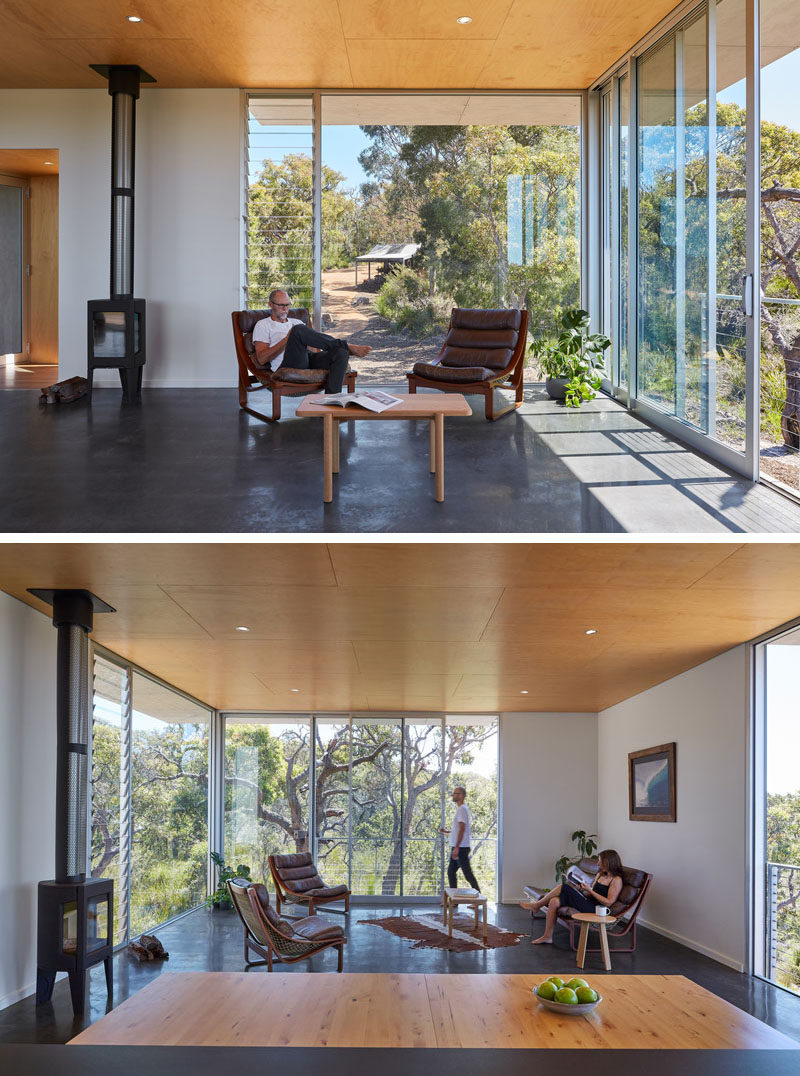 ---
Narrow, louvered ventilation slots work in tandem with the sliding doors to quickly exhaust any build up of hot air during the summer months.
---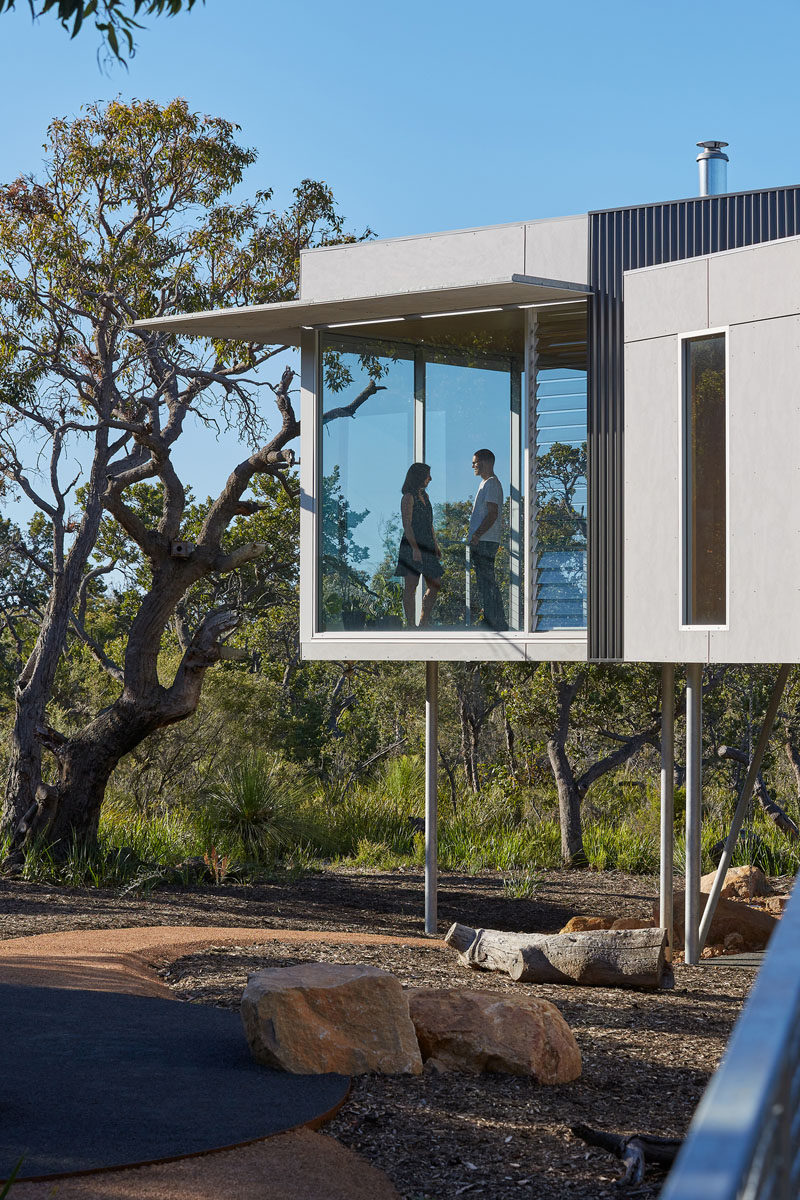 ---
The open floor plan of the living space, dining area, and kitchen, allows the natural light from the floor-to-ceiling windows to filter throughout the home.
---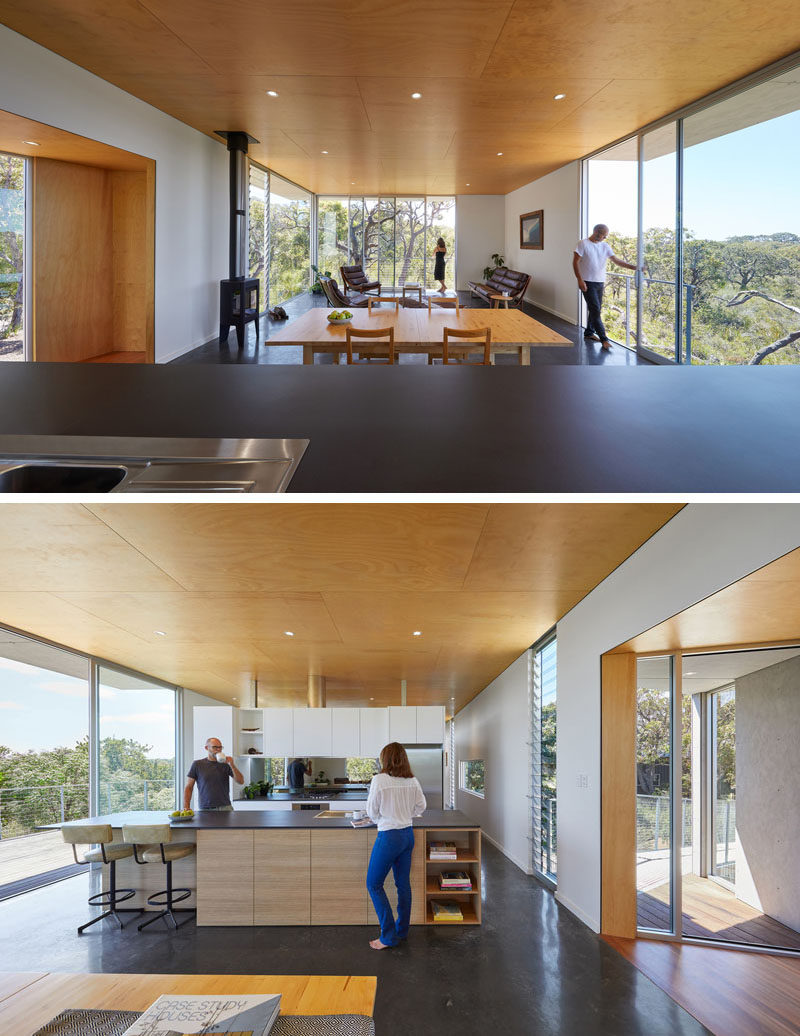 ---
The upper floor of the home also has a unique layout with no internal doors. The service zone, encompassing kitchen, laundry, bathroom and robe as well as a study are grouped in a centrally located 'pod', with the walls stopping short of the ceiling to enhance the visual flow of one space into another.
---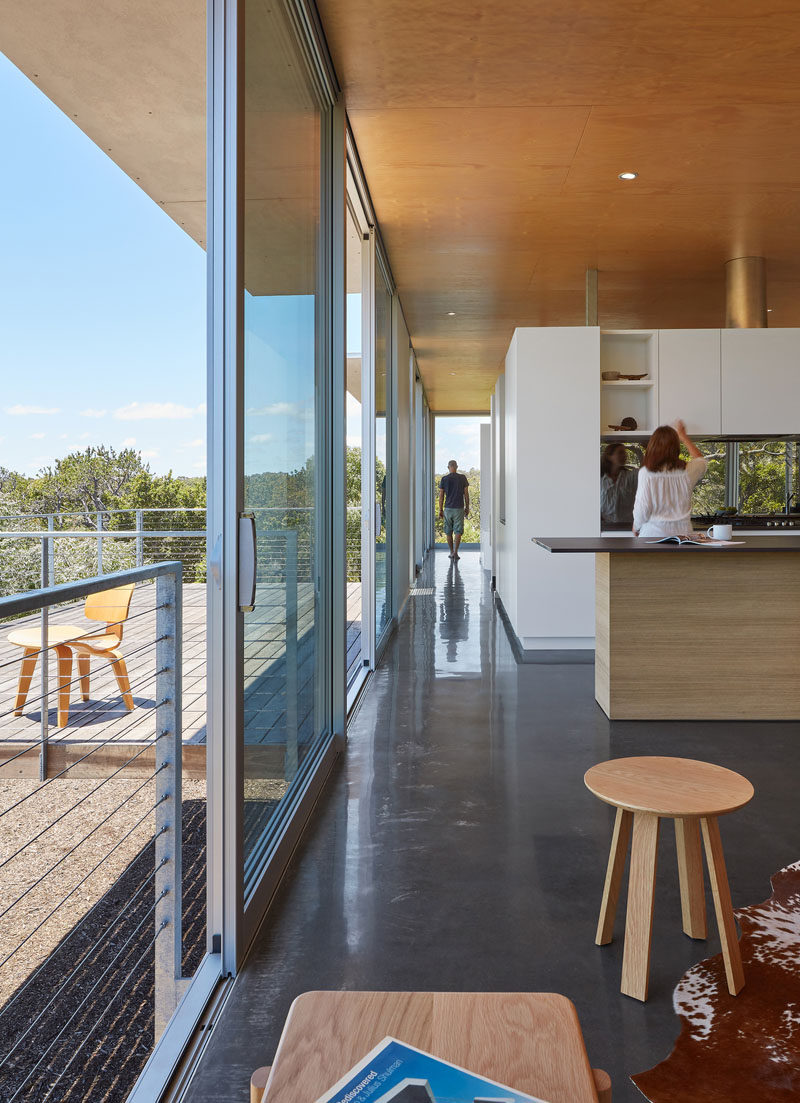 ---
The main bathroom opens directly onto north facing sliding doors, allowing the home owners to bathe in winter sunshine, while a curved, white mosaic tiled wall acts to softly define this open room and is mirrored in the curved surround to the bath.
---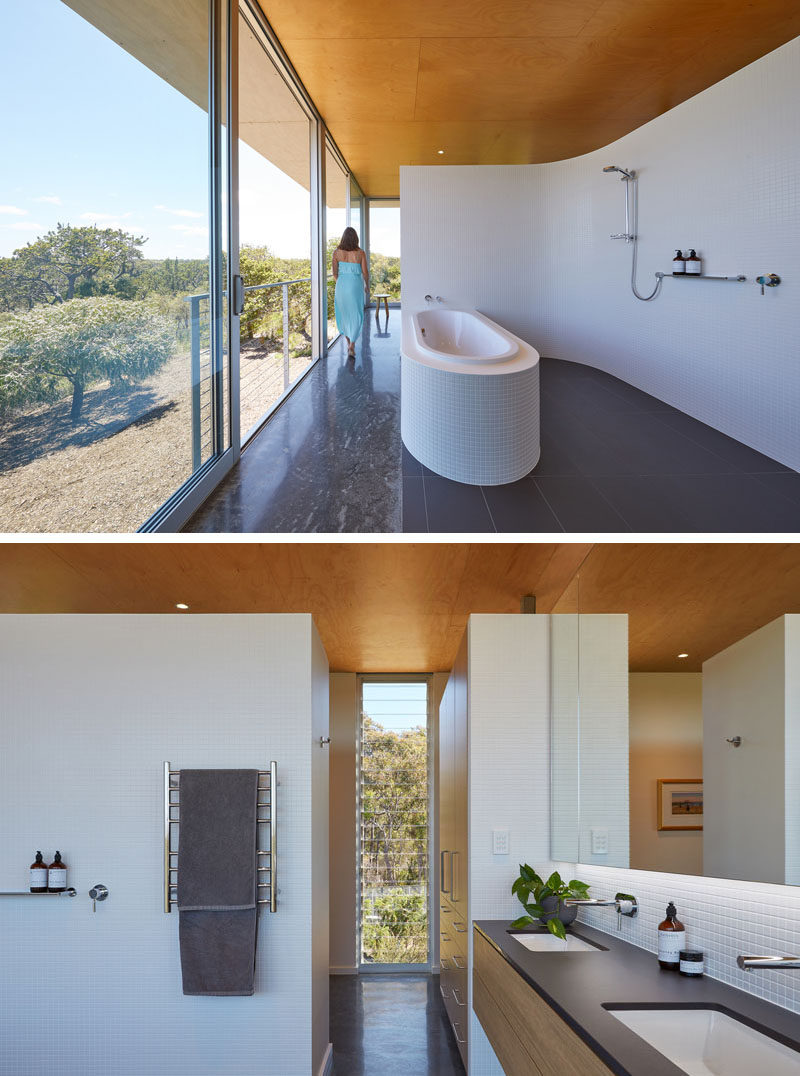 ---
On the other side of the curved wall in the bathroom is the bedroom. Raw galvanized steel Juliet balconies throughout the house allow the all of the sliding glass doors to be fully opened up to the outdoors.
---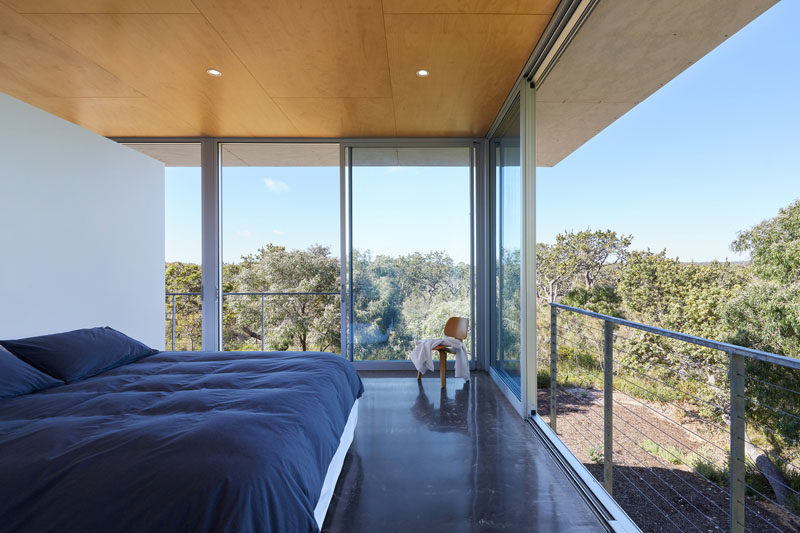 Photography by Douglas Mark Black | Architects: Archterra Architects | Principal in charge: Paul O'Reilly | Builder: Hanrahan Construction | Engineering: Cotan
---