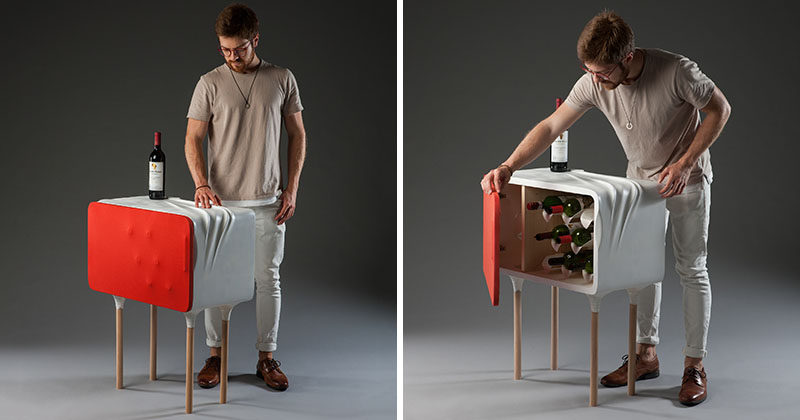 Berlin-based designer Santiago Rubio has created a sculptural wine cabinet that can hold 8 bottles of wine, 6 glasses and a wine utensil.
On the front of the cabinet is a red door that's made from an elastic cloth-like material. When the door is closed, the wine bottles press on the fabric and the outline shows how many bottles are stored within the cabinet without having to open it.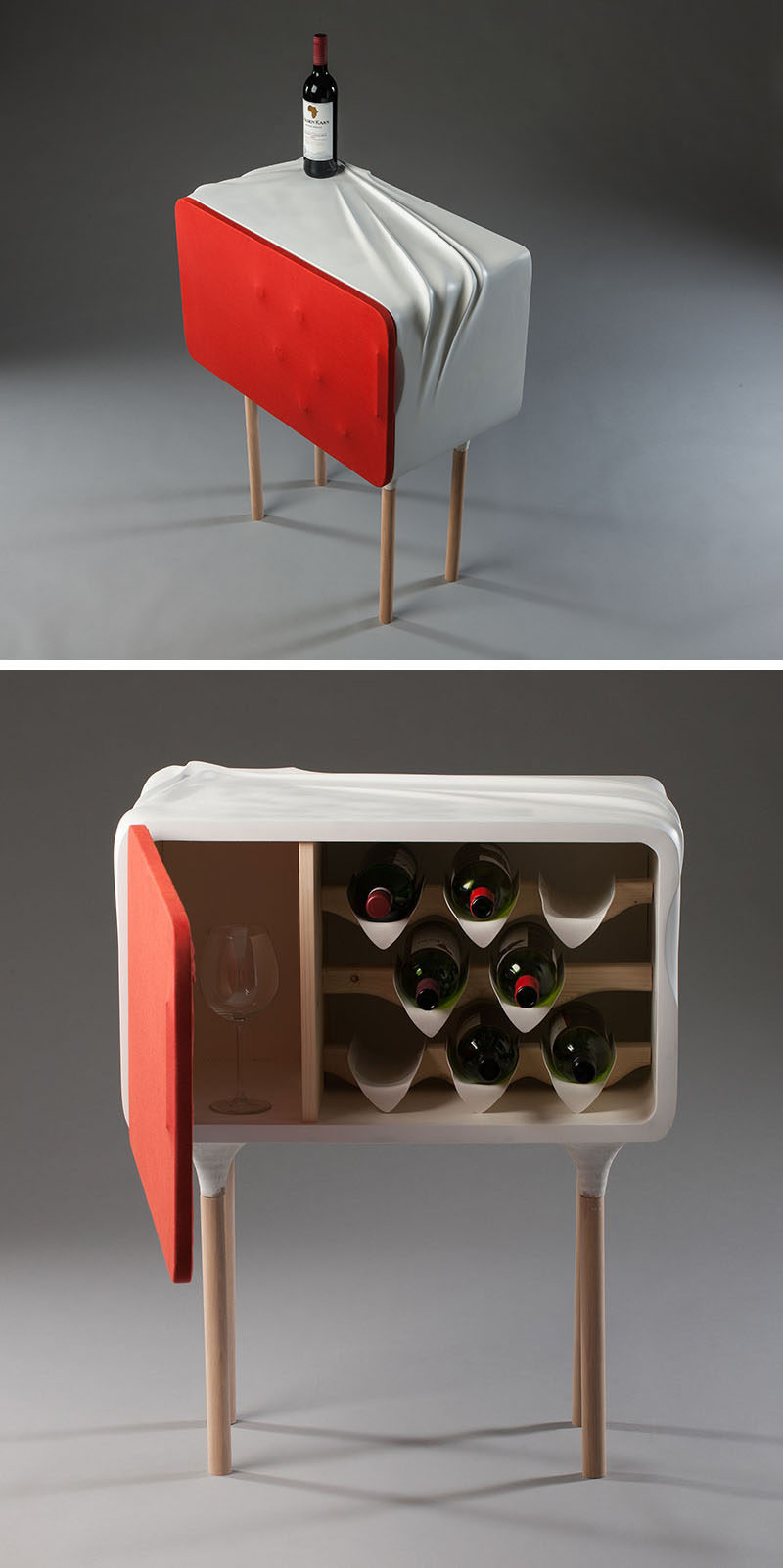 ---
The top of the wine cabinet imitates cloth, allowing the focus to be on the wine bottle while it rests on it. The designer mentions that it's 'as if the bottle had been dragged across the surface with a sweeping motion'. The 'wrinkles' on the top of the cabinet suggest a place to display the wine bottle.
---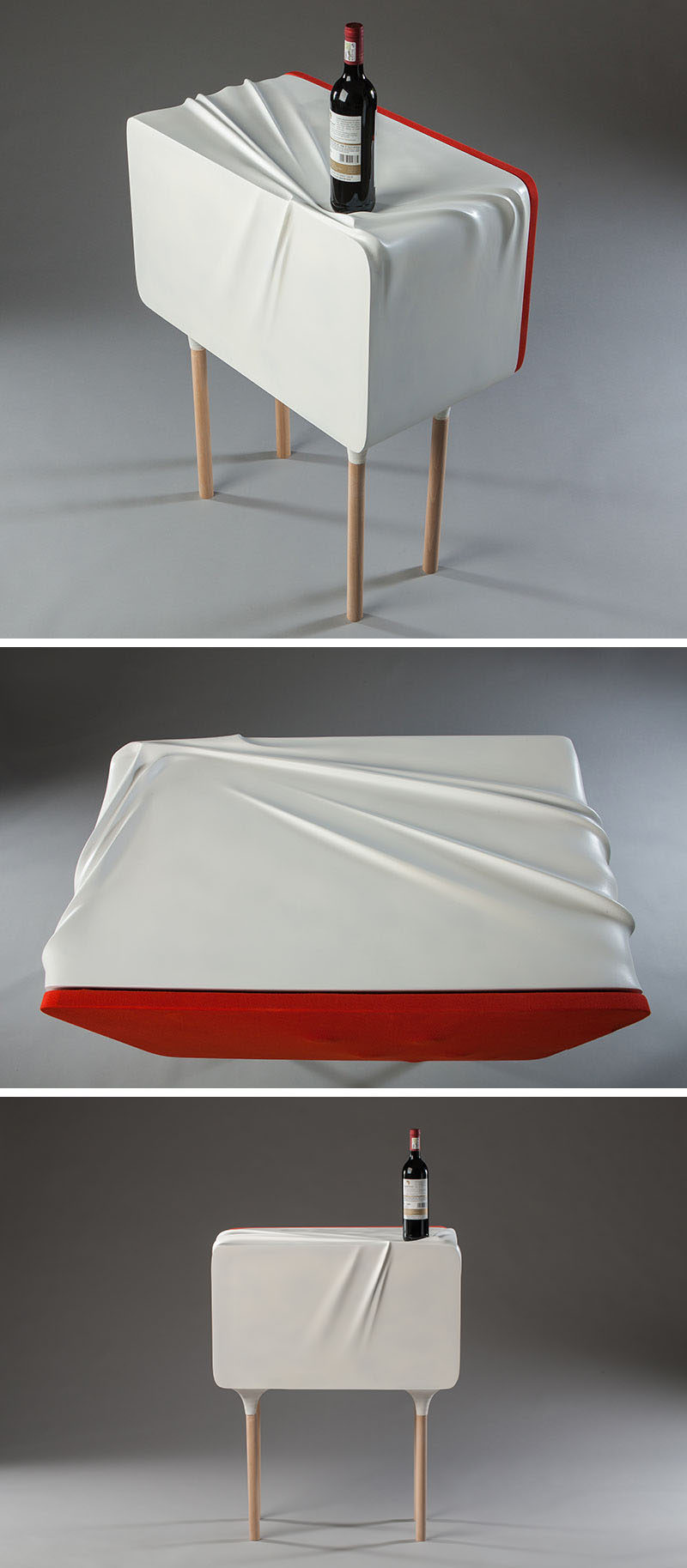 ---