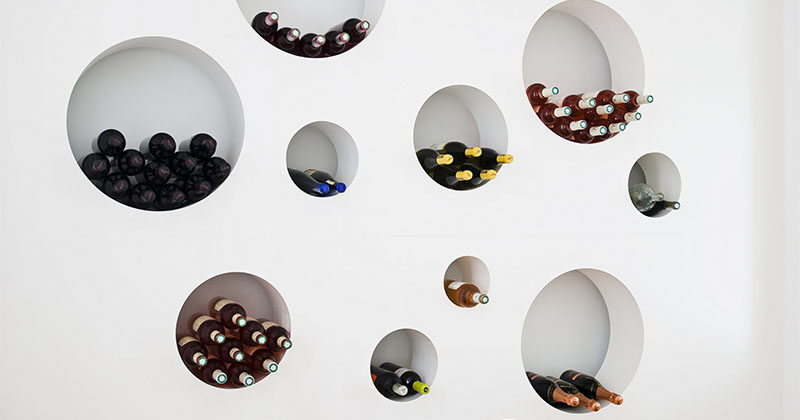 Photography © Teresa Sapey
When Teresa Sapey Studio were designing an industrial style loft in Madrid, Spain, they decided to dedicate a wall to wine storage.
Instead of having a typical looking wine cellar, they created a wall with circular cut-outs that houses the different bottles.
By bringing an additional wall section in and placing it in front of the original wall, they were able to create a fun display for the wine.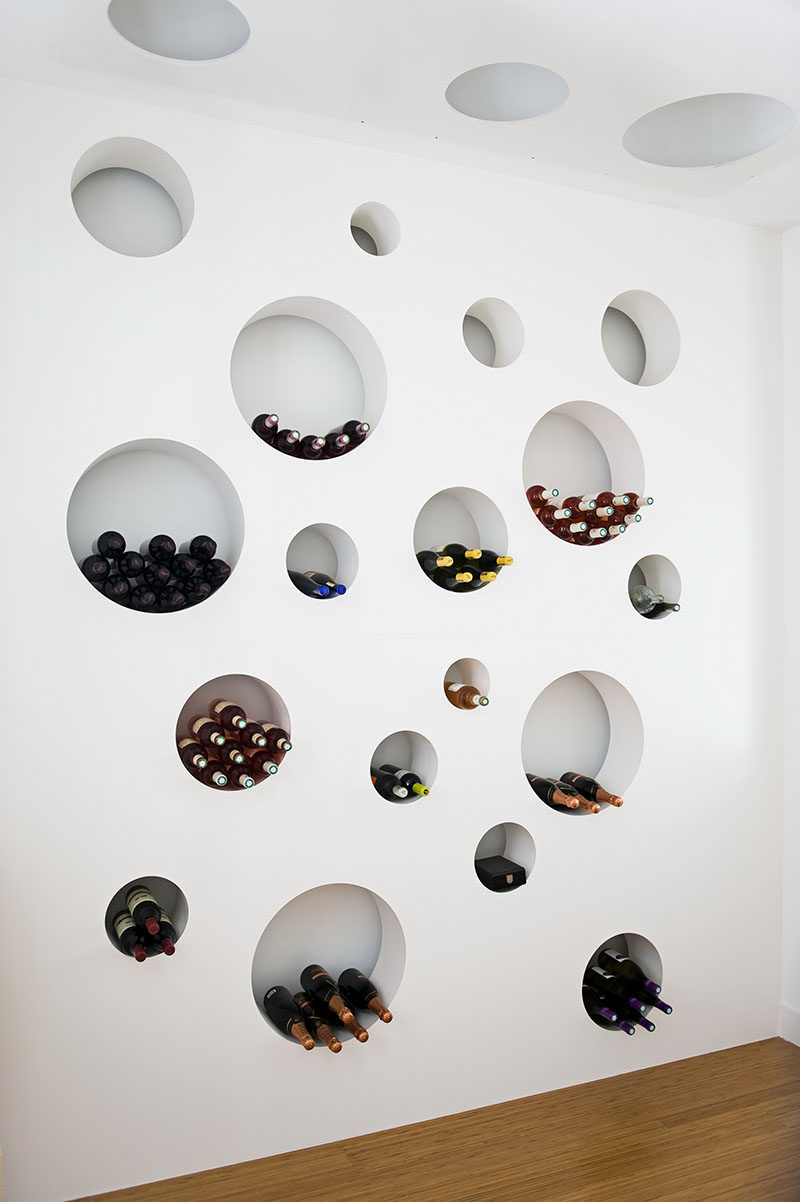 Photography © Teresa Sapey