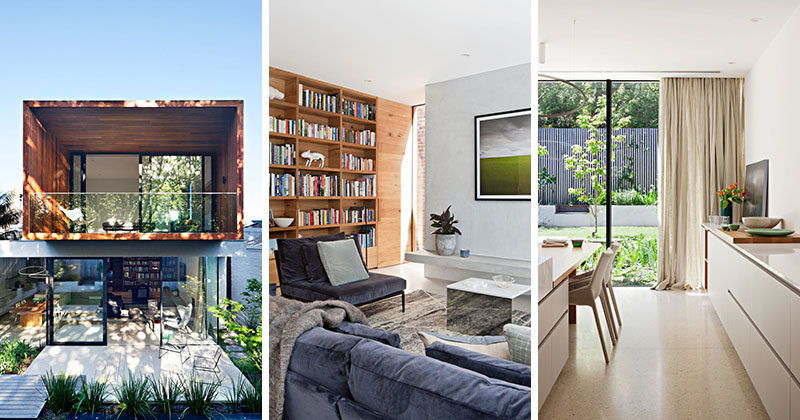 Lucy Clemenger Architects has designed the modern renovation and extension of an 1880s Victorian house in Melbourne, Australia.
Inside, there's a hallway that leads from the front door to the new rear extension, where it opens up to a wood-lined foyer. A small step down connects leads to the new open plan living room, dining area, and kitchen.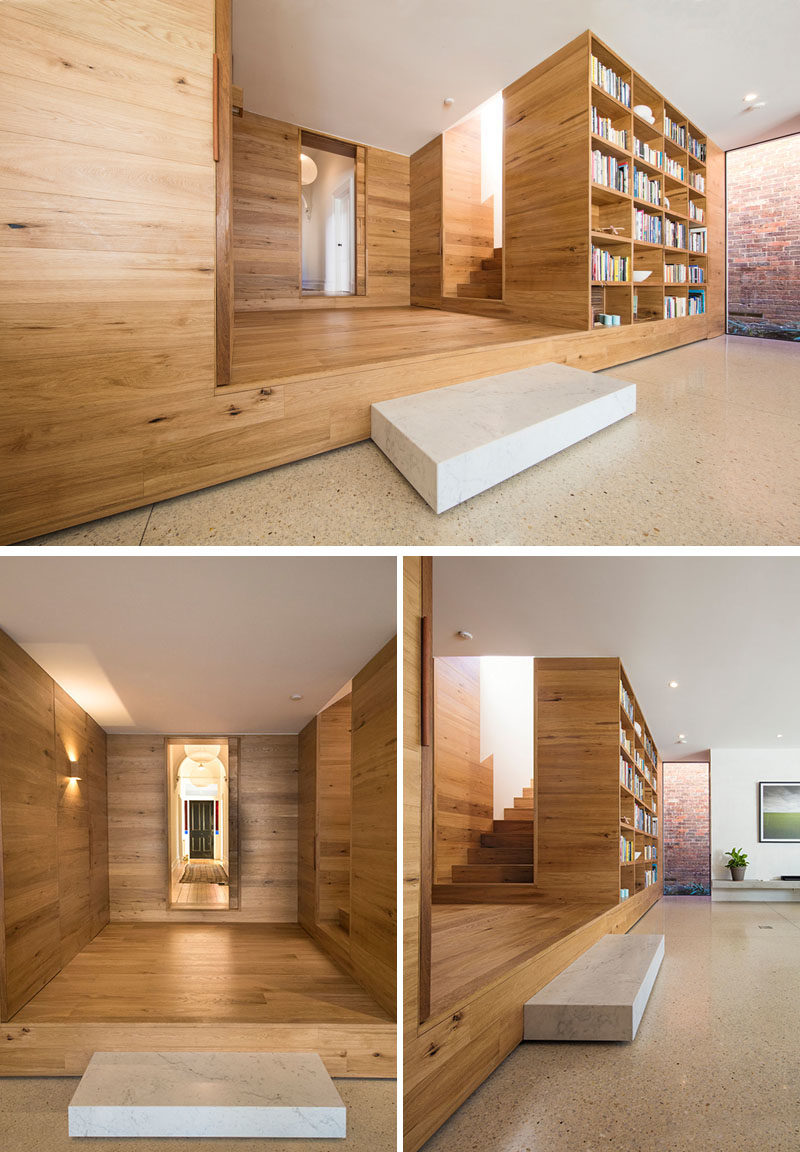 Photography by Anniss Barton
---
In the living room, a built-in wood bookshelf lines the wall, and adds a warmth to the room.
---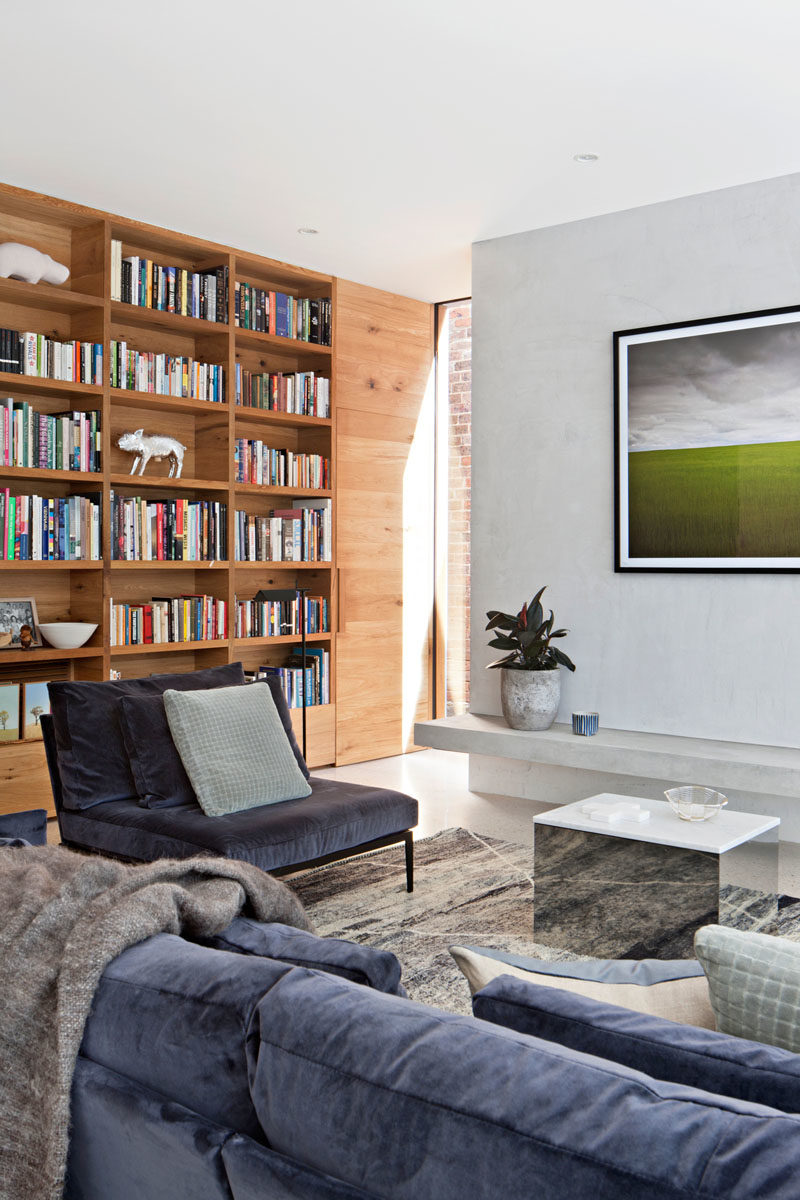 ---
Throughout the interior, cool greys, warm caramels, and deep greens mimic the textures and colors found in the plants outside.
---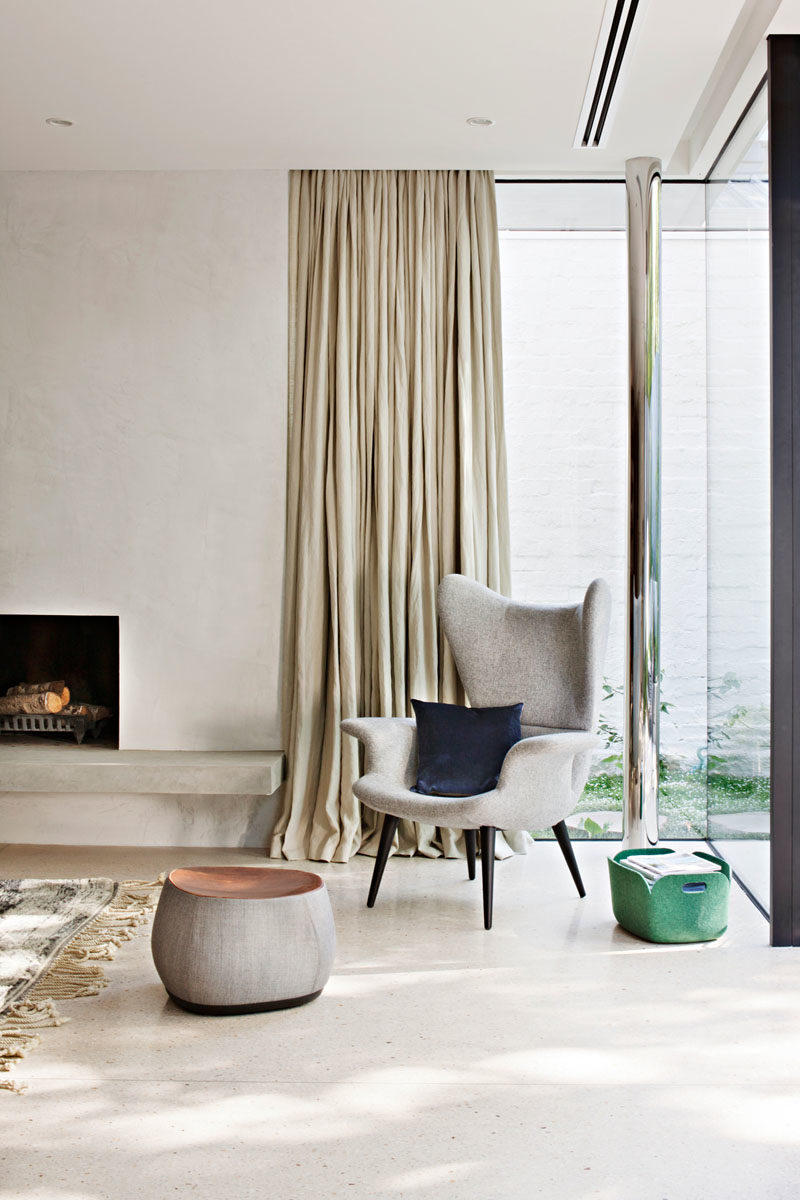 ---
Opposite the living room is the kitchen, where minimalist white cabinets blend into the wall, and run the length of the room.
---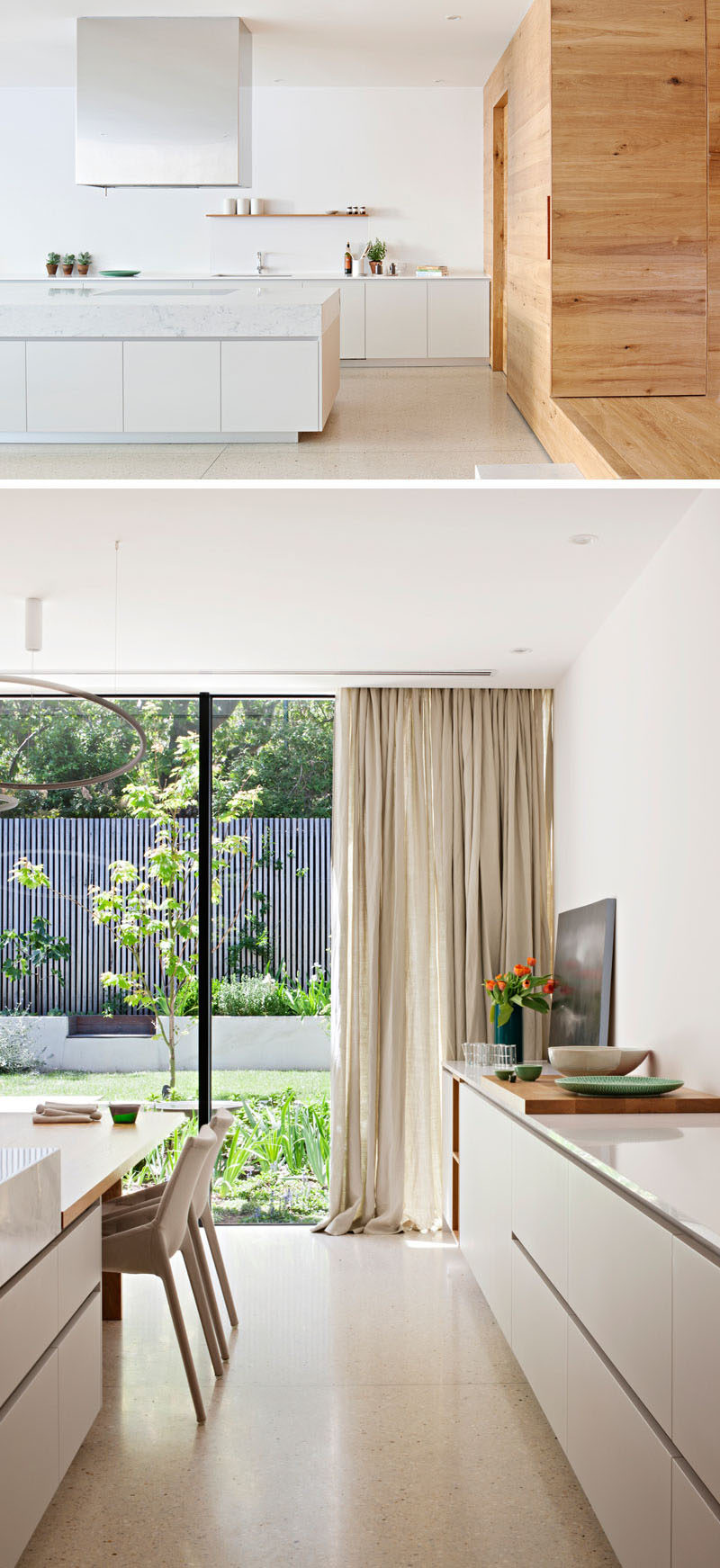 ---
The dining table has been designed so that it can extend the kitchen island, or stand alone for larger family meals.
---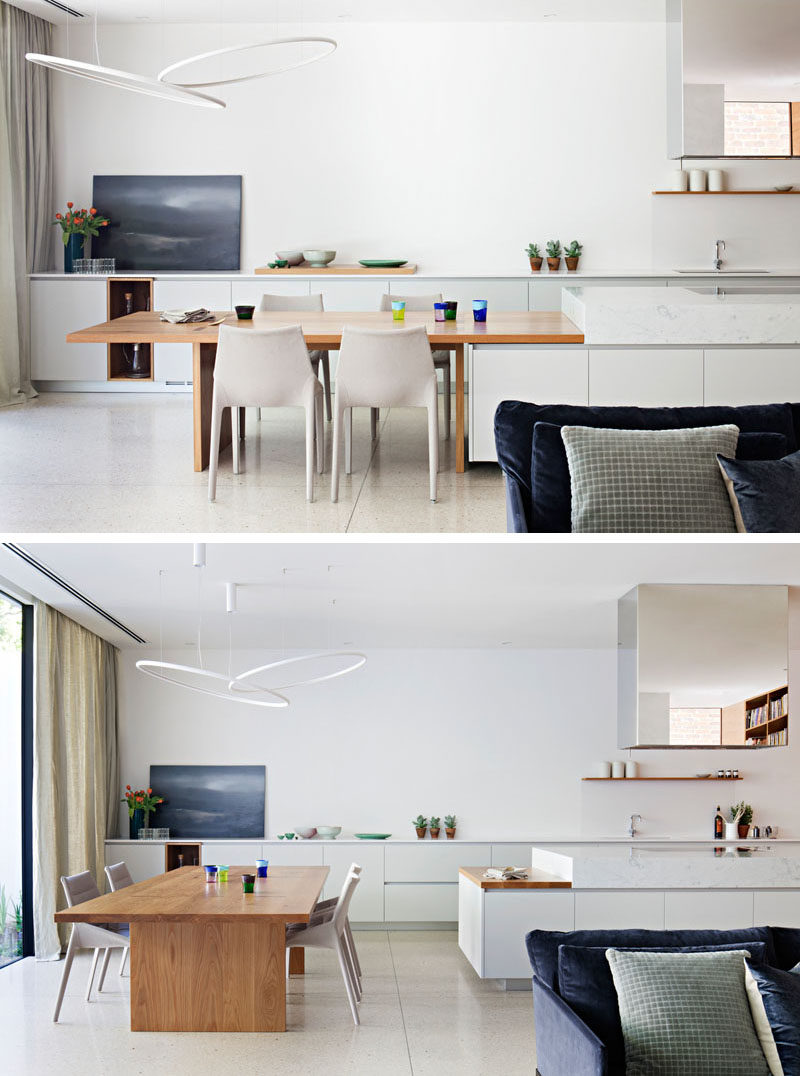 ---
Both the living room and kitchen open up to a patio and the garden, where you're able to see the new cantilevered wood addition.
---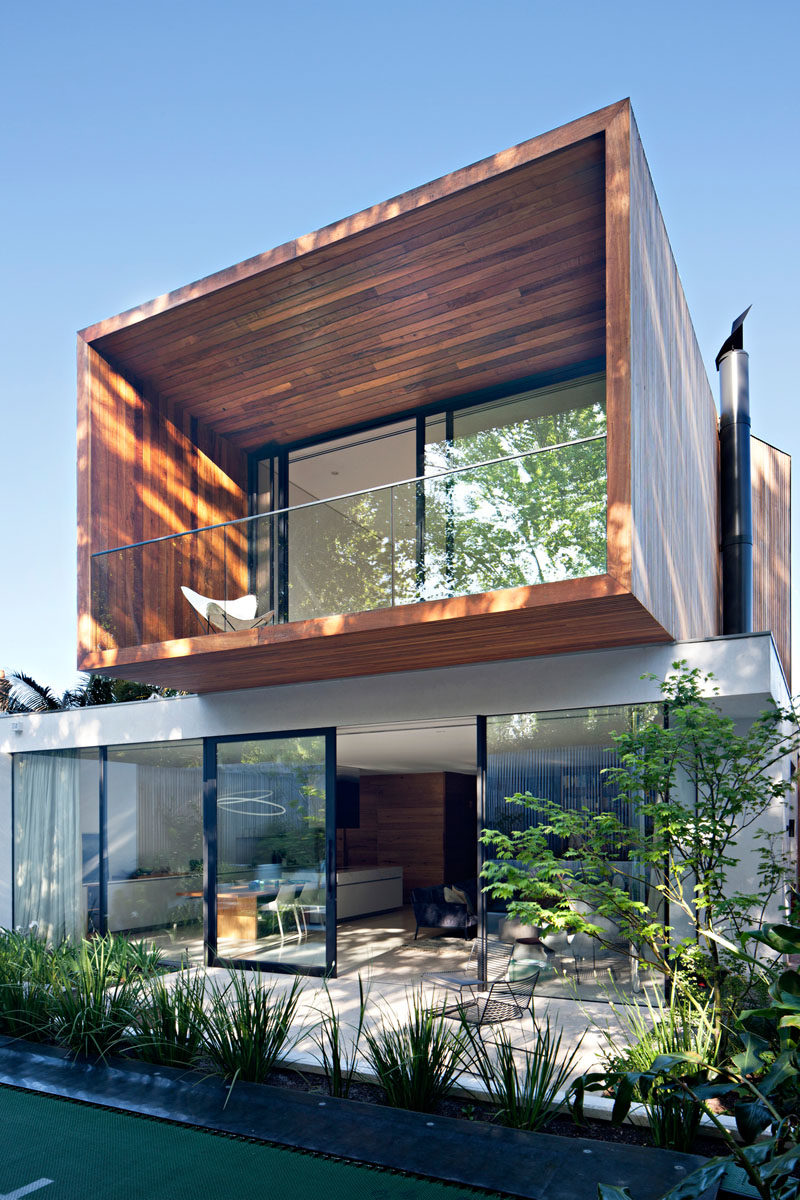 ---
Back inside, and there's wood stairs with a built-in handrail that lead to the upper floor of the home.
---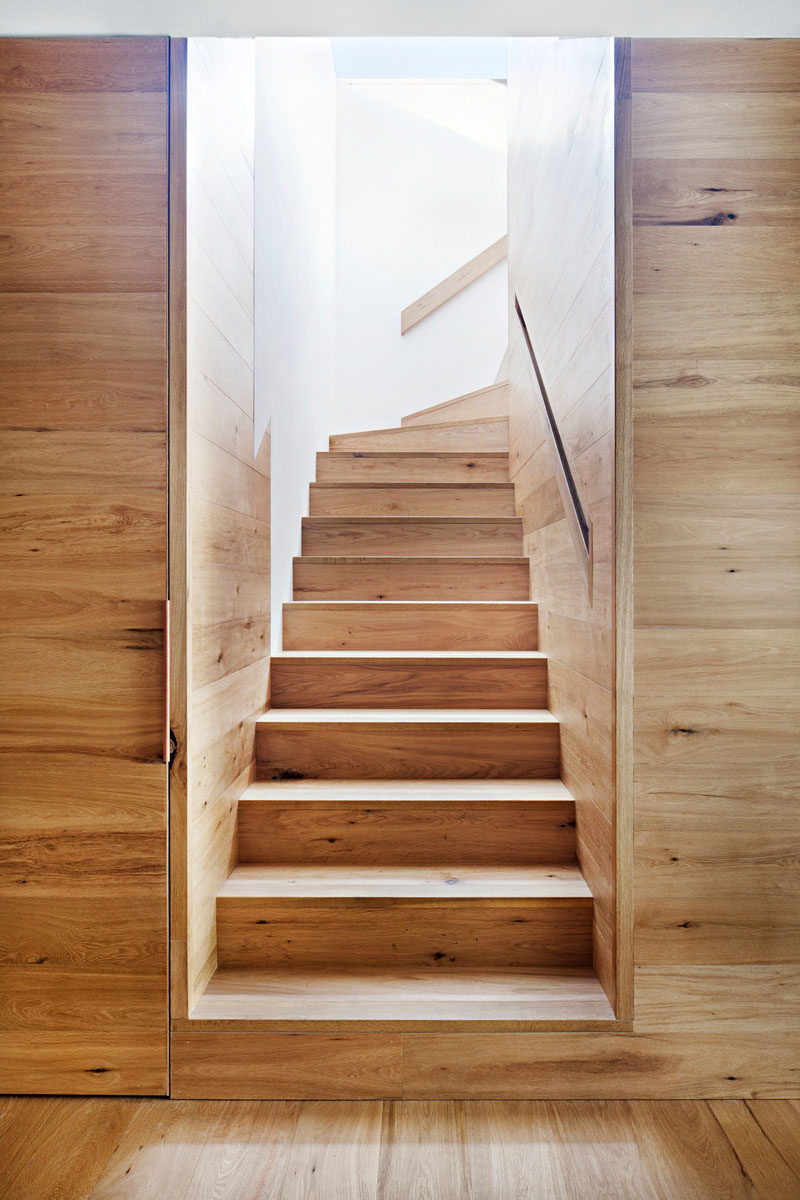 ---
There's also a home office that features a dramatic and bold floral accent wall.
---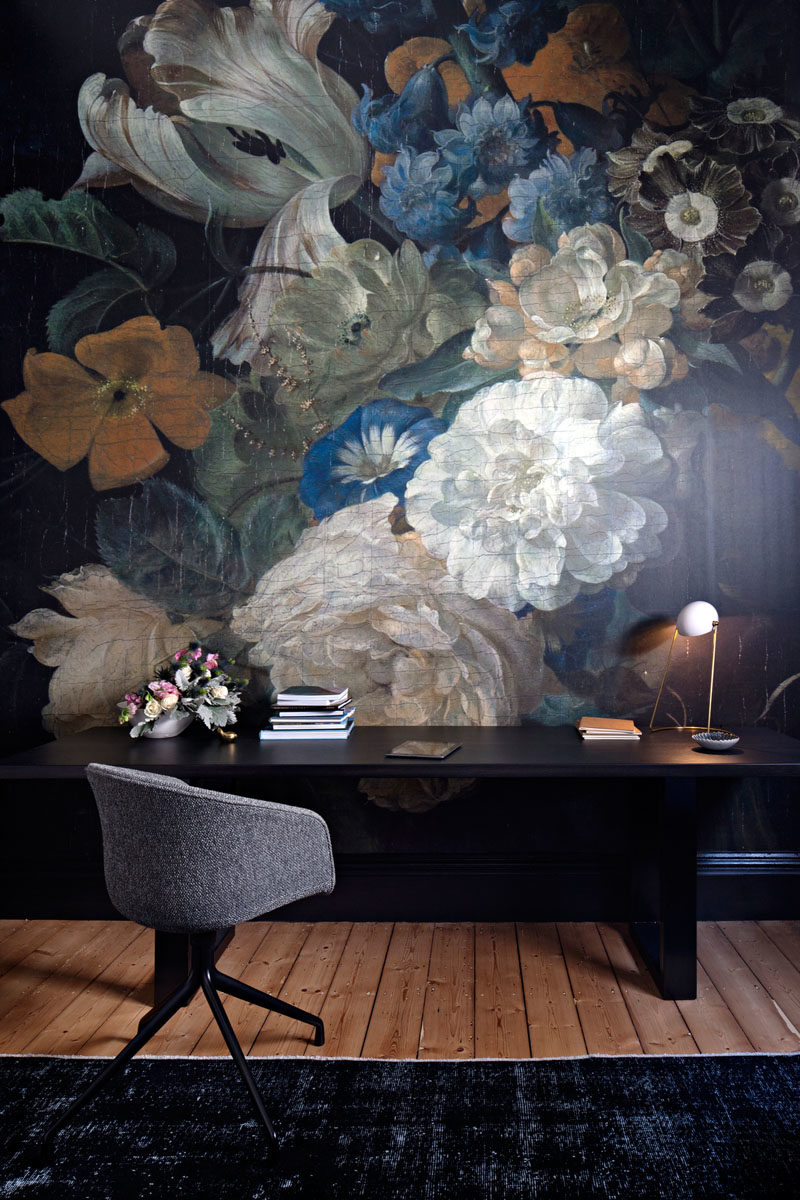 ---
Get the contemporist daily email newsletter – sign up here