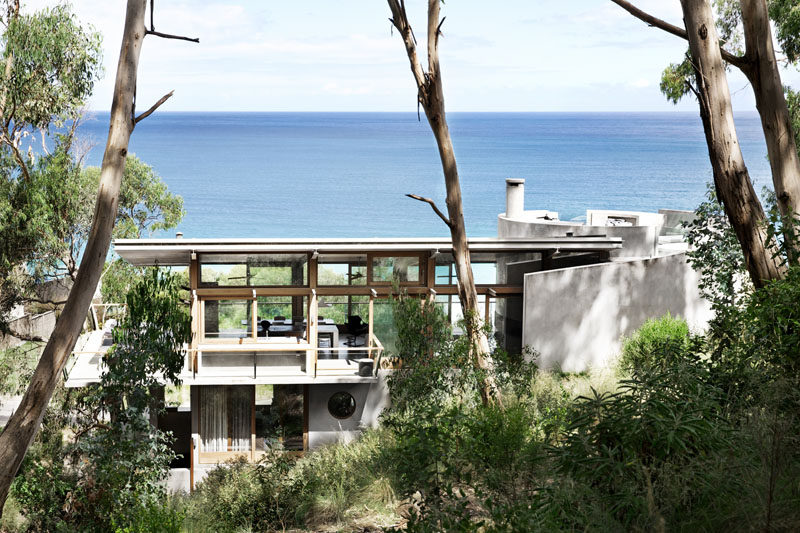 Rob Mills of RMA has recently completed the Ocean House, a beach house that he designed for his family and friends.
Located on a steep slope overlooking the Great Ocean Road in Australia, the house combines wood and concrete in a contemporary way.
In the living room, a curved concrete wall has built-in areas for a television, fireplace, and wood storage.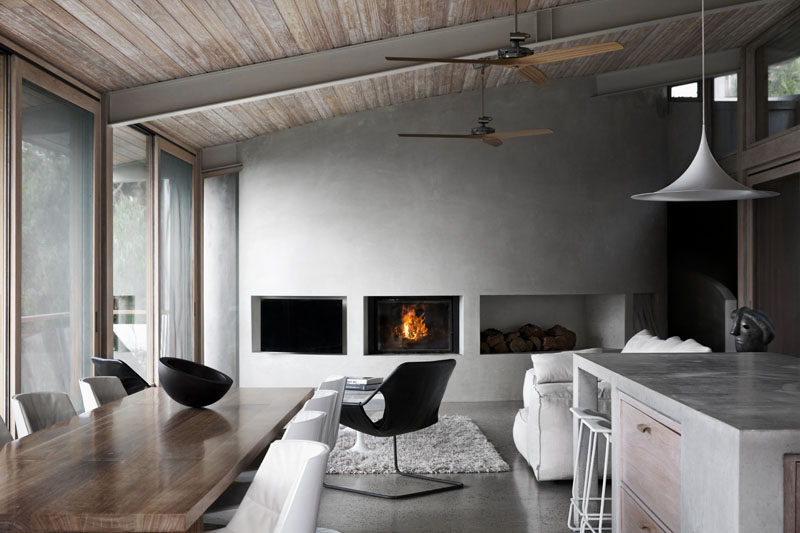 ---
The living room opens to the open plan dining room and kitchen. A sloped wood adds a natural warmth to the interior, while floor-to-ceiling windows capture the view of the surrounding trees.
---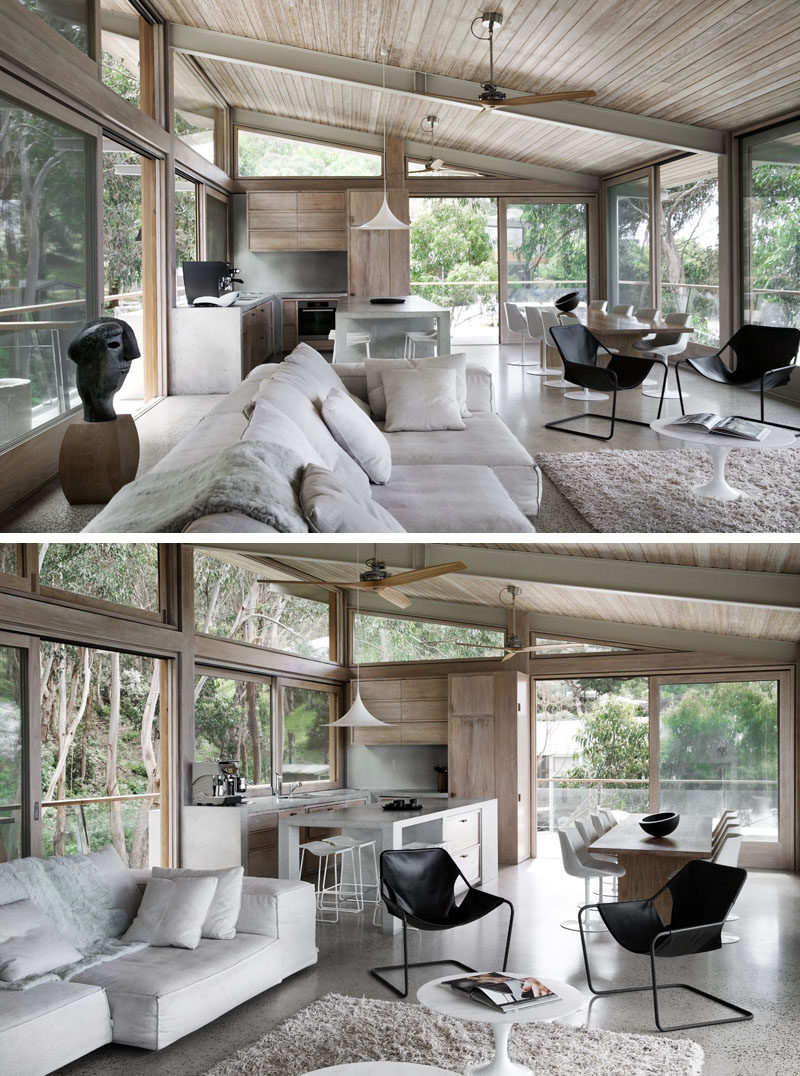 ---
The social areas of the house open to a balcony that shows off the ocean views.
---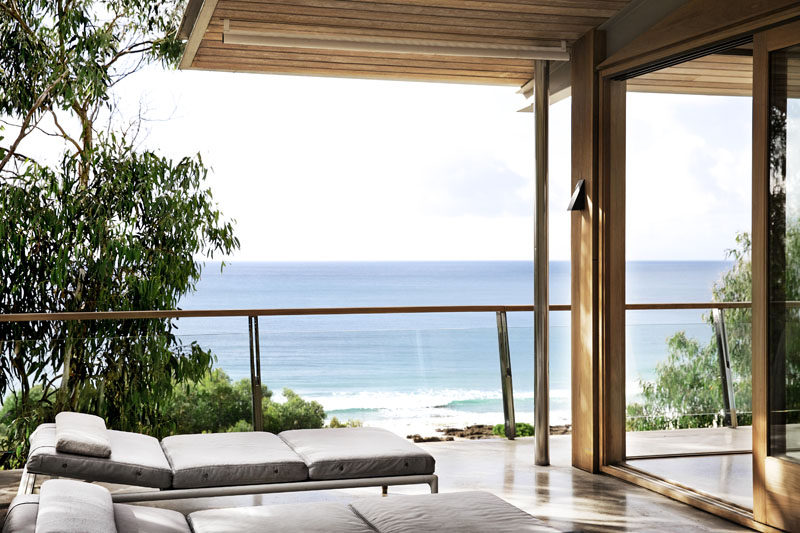 ---
Rob Mills collaborated with concrete specialist Paul Andrews for the concrete details throughout the house, like the curved stairs that connect the various levels.
---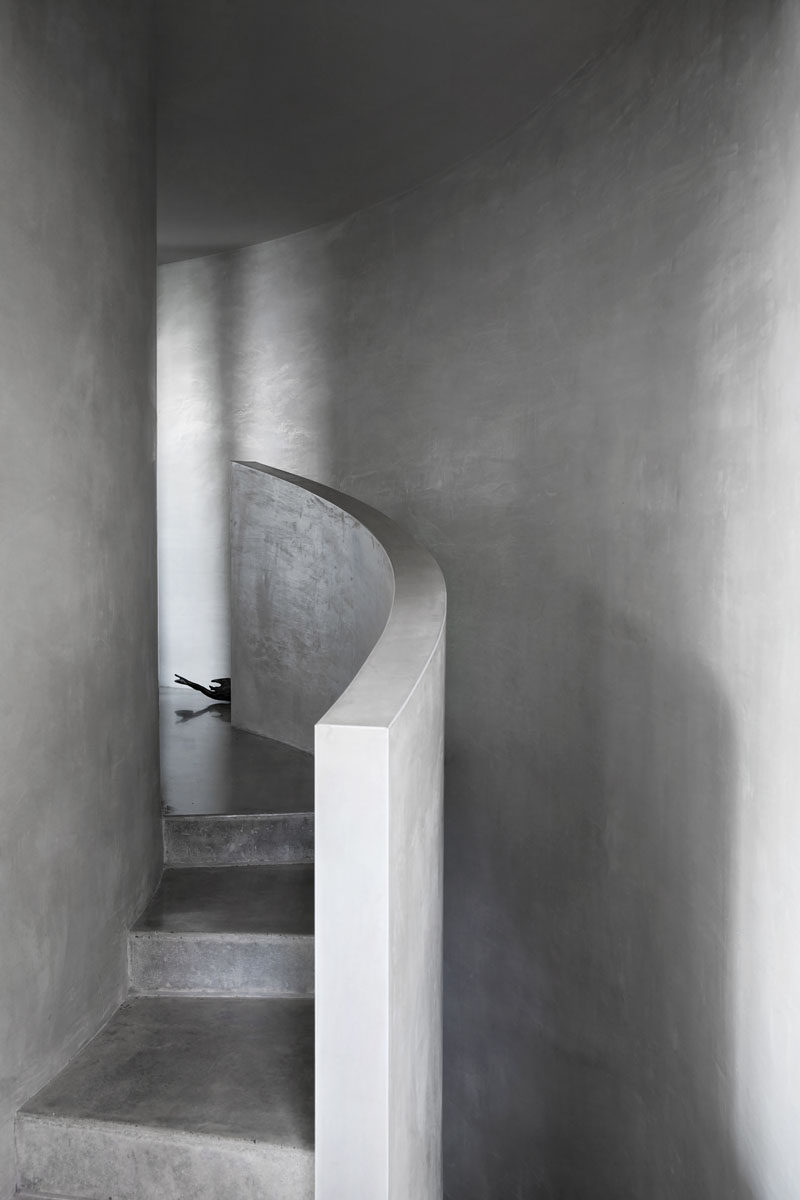 ---
In one of the bedrooms, a curved bed reflects the curved concrete wall.
---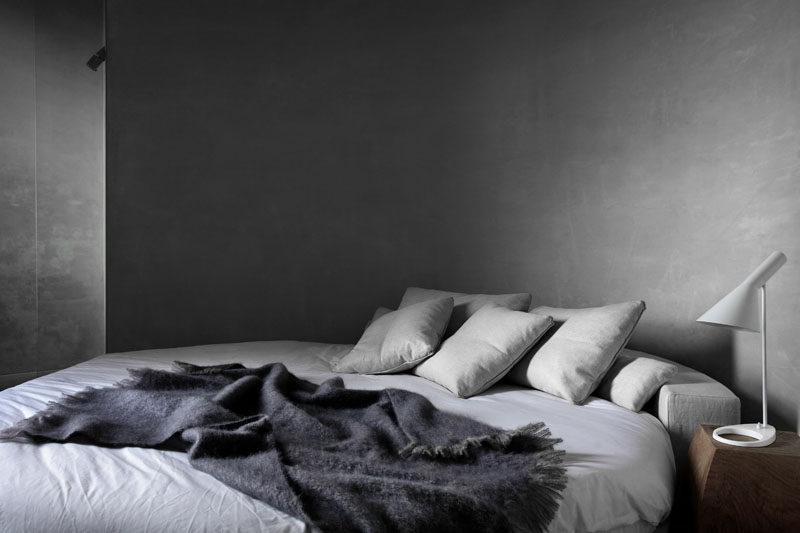 ---
On the rooftop, there's yet more curved concrete, this time in the form of a seating area that's furnished with large outdoor cushions.
---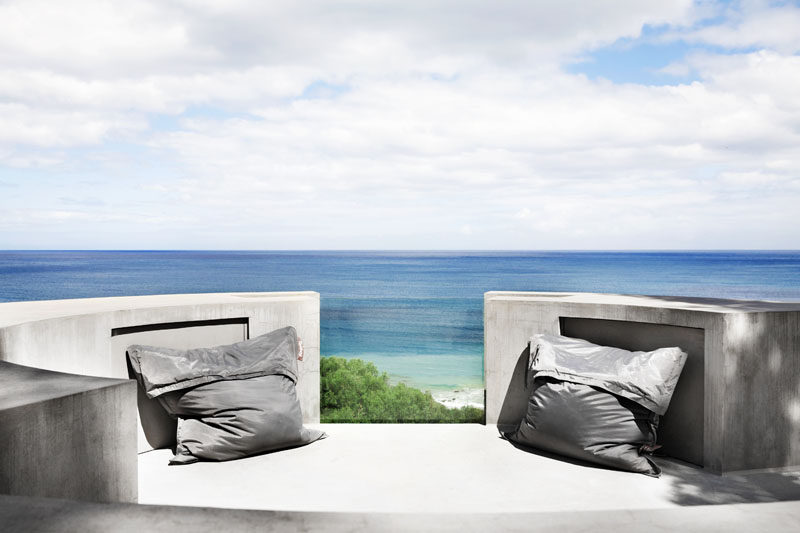 ---