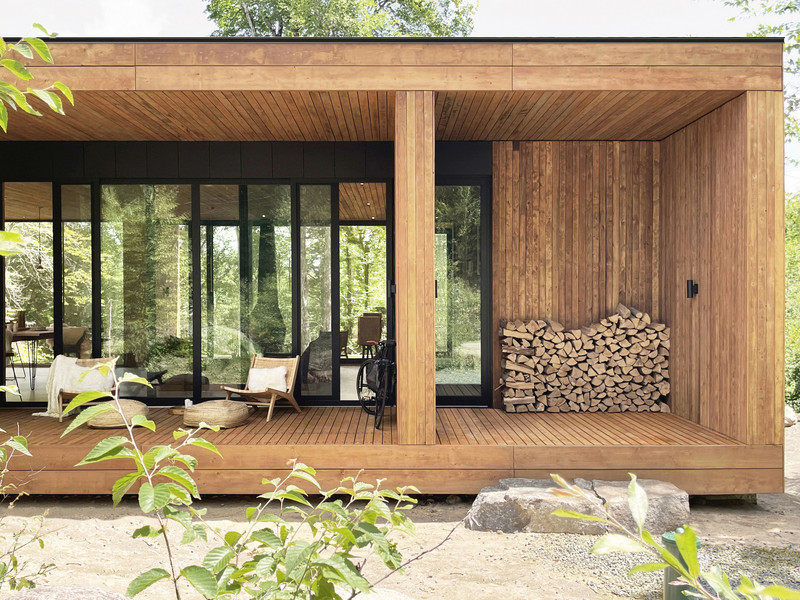 L'Empreinte Design Architecture has recently completed a new home in the heart of a maple grove, high up in the mountains bordering Lac Franc in Morin-Heights, in the Laurentians region of Quebec, Canada.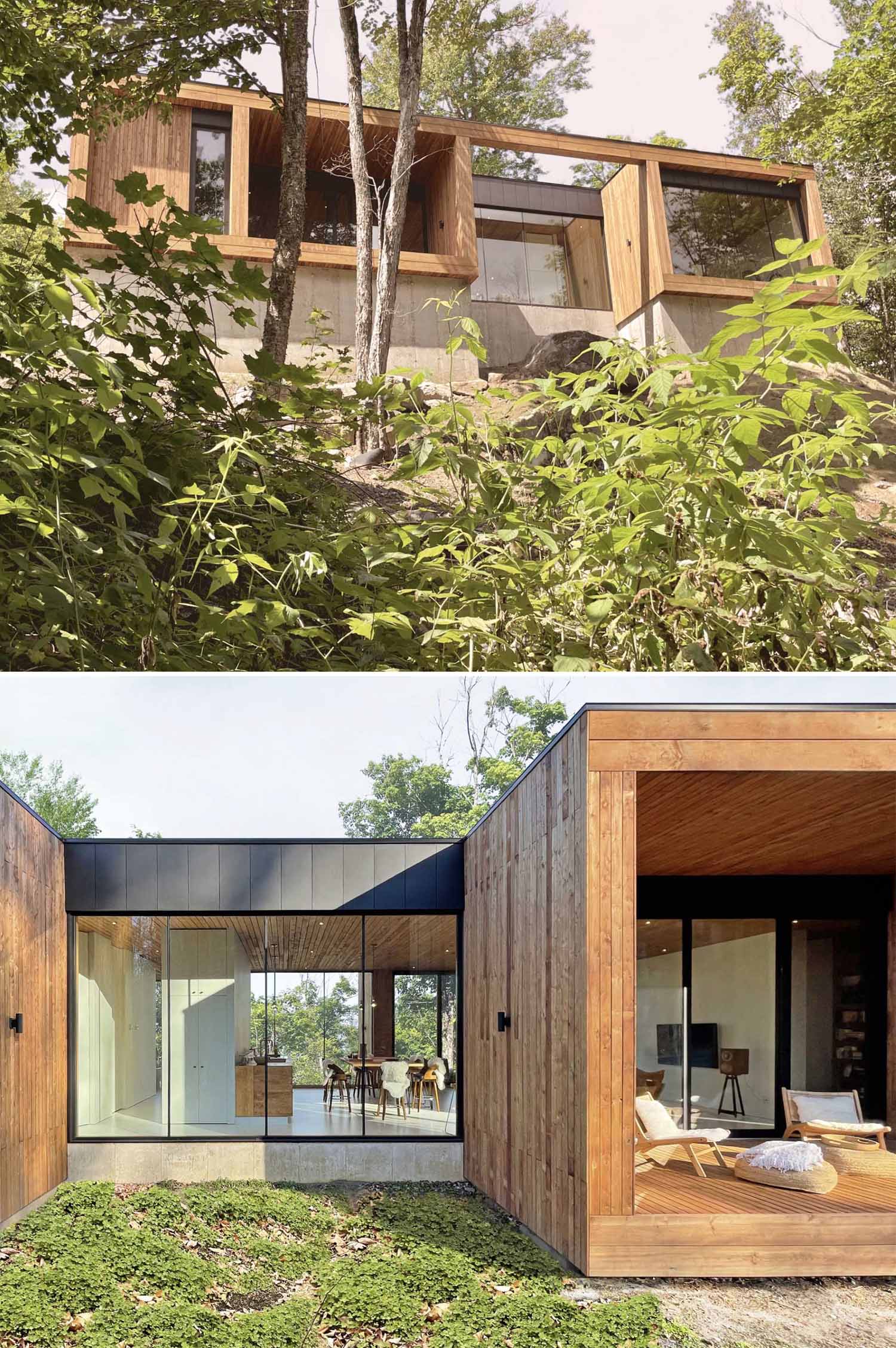 The house, comprised of several glass frames surrounded by wood, is perched on the side of the mountain and faces the treetops.
The wood details continue inside, where the living room, dining area, and kitchen share a large open-plan space.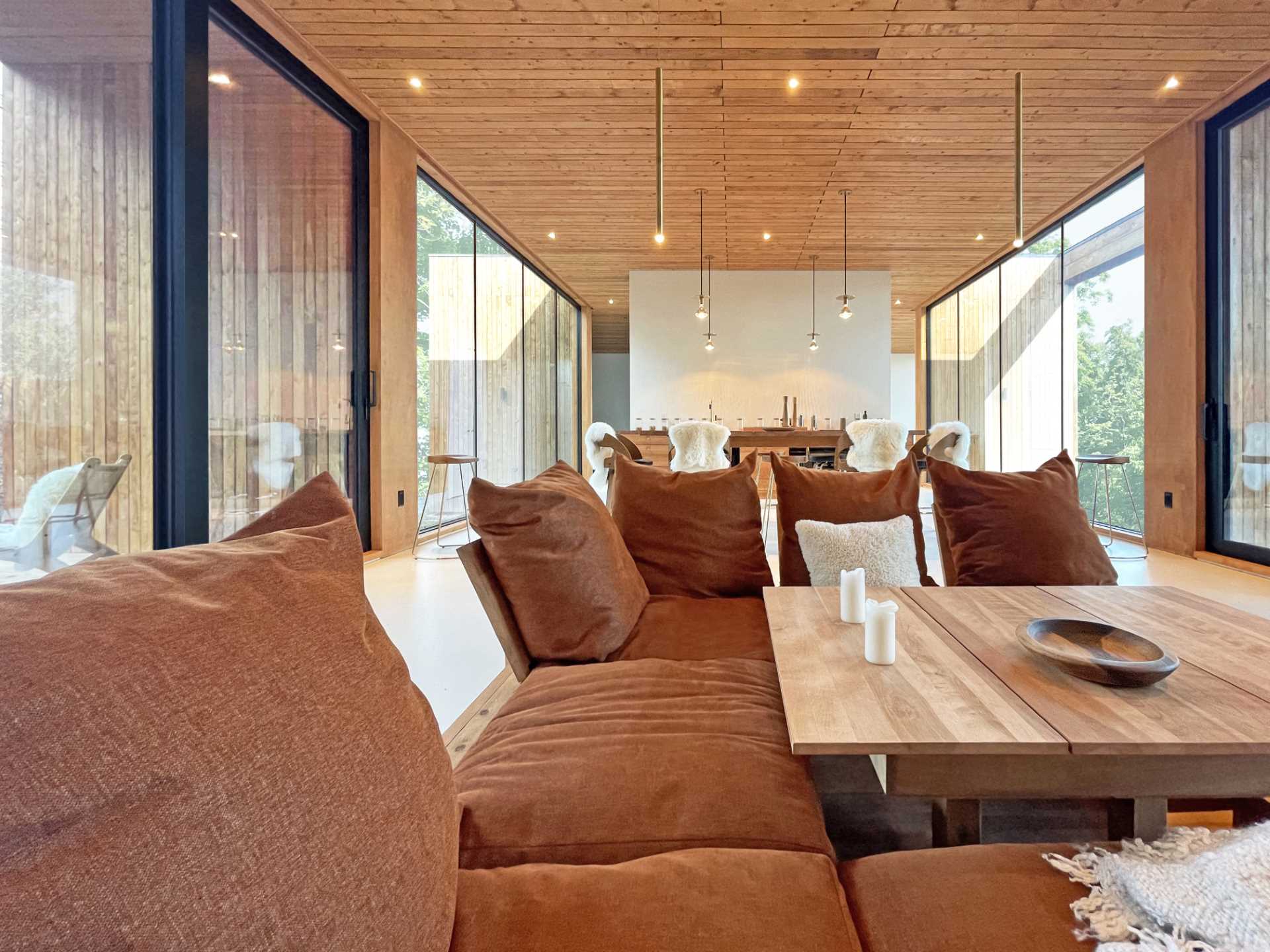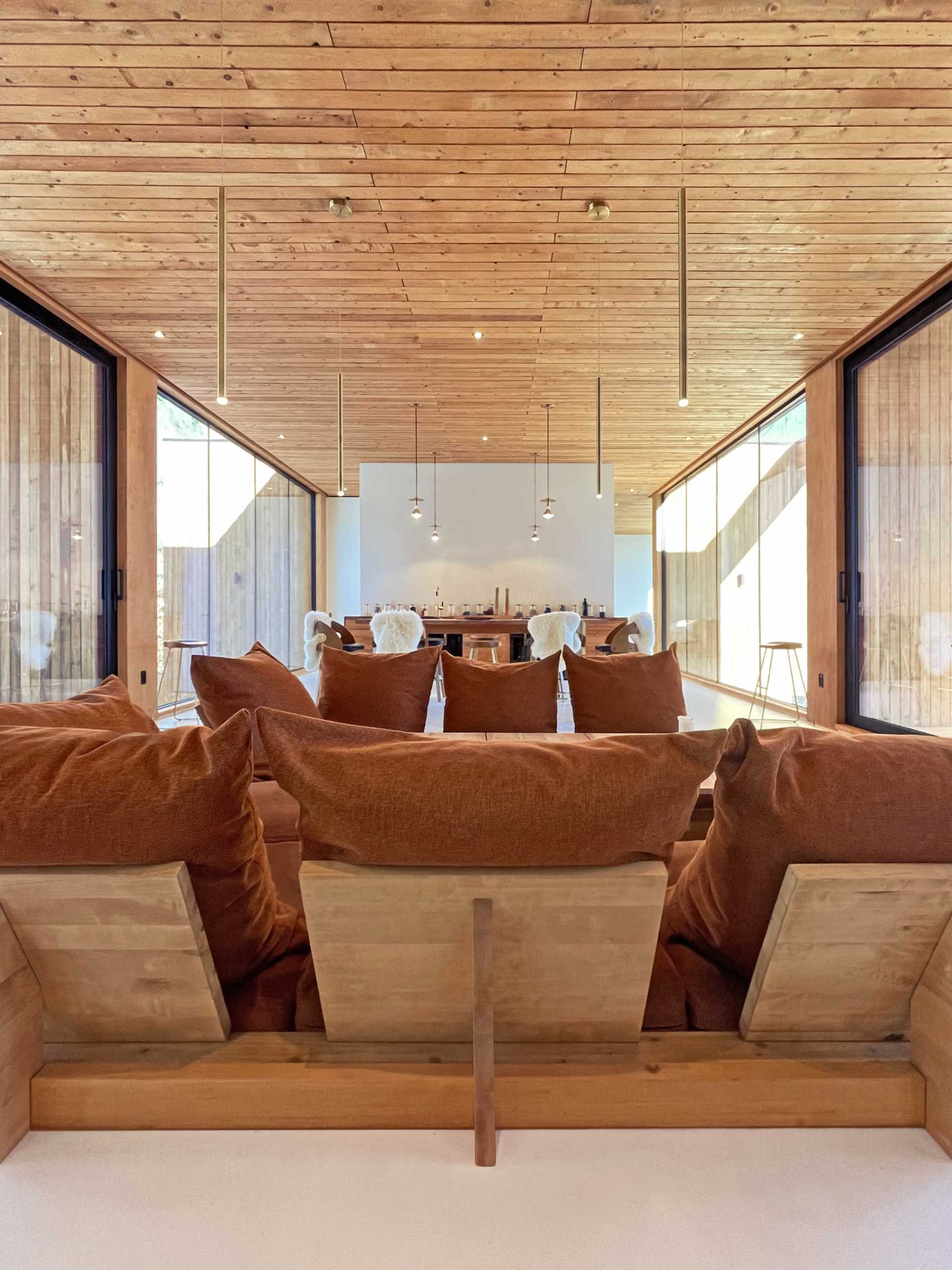 The living room couch faces a black fireplace which contrasts the wood and complements the black window and door frames.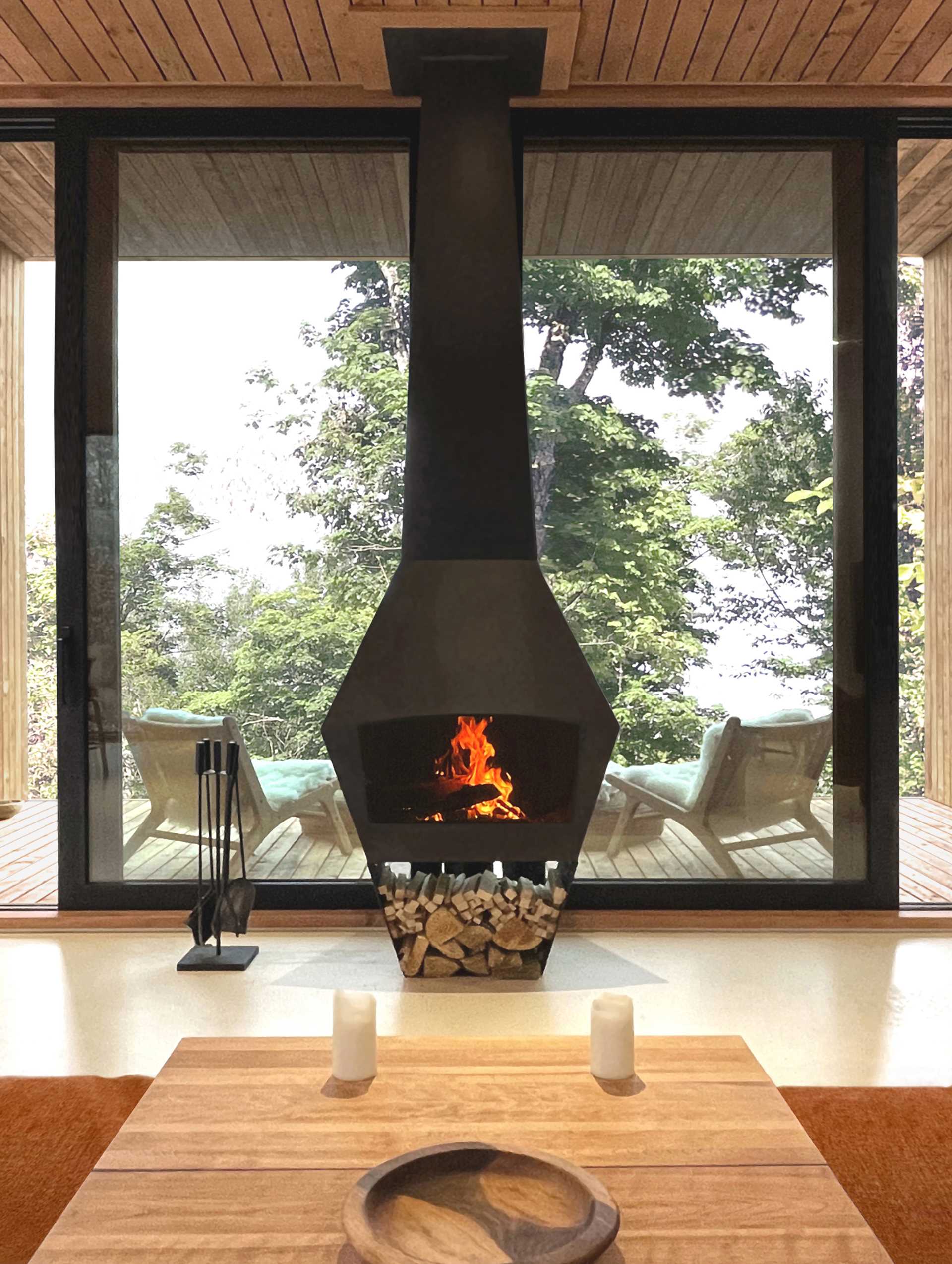 Sliding doors connect the interior spaces with a wood deck that's been furnished with a pair of chairs.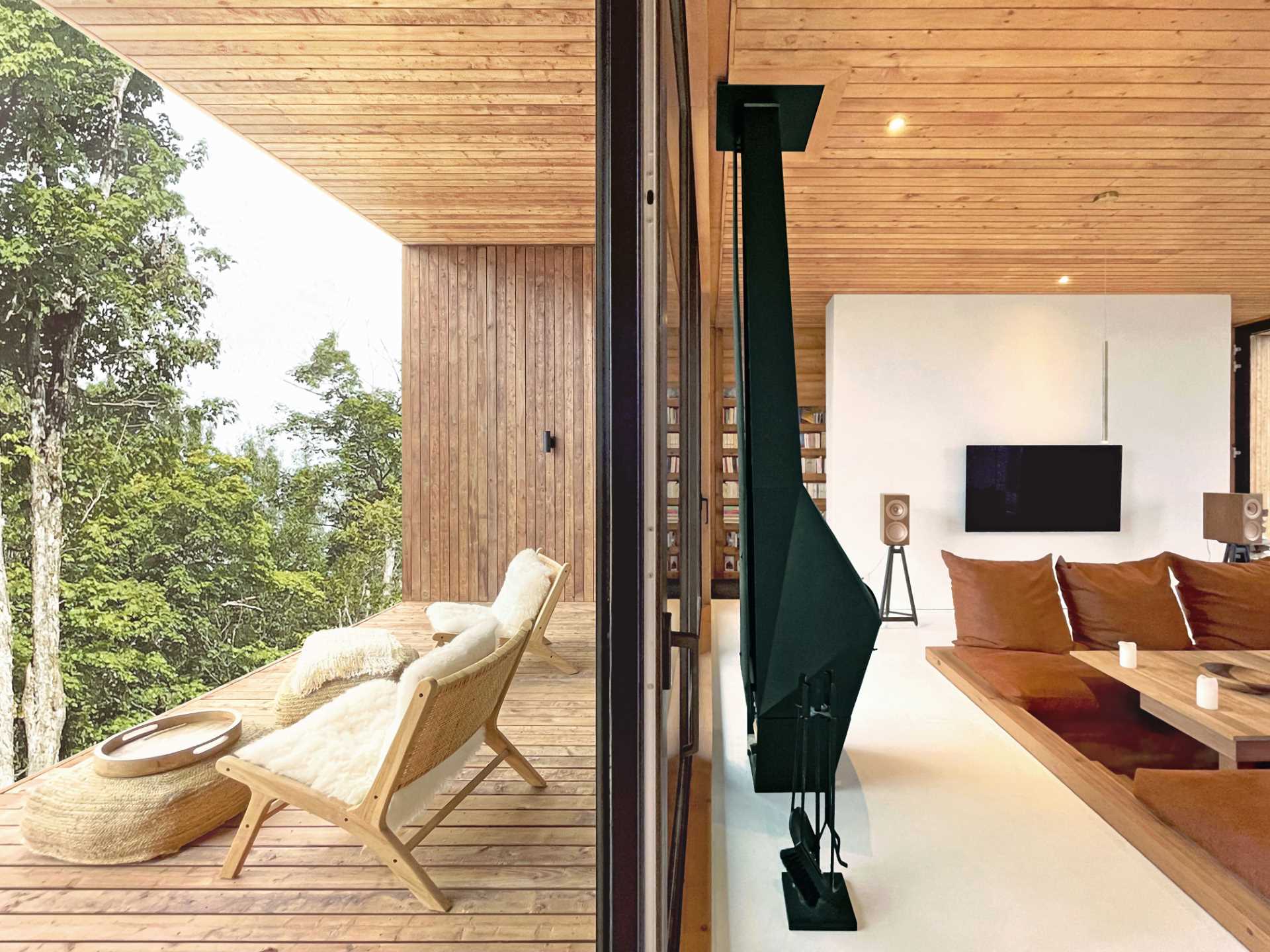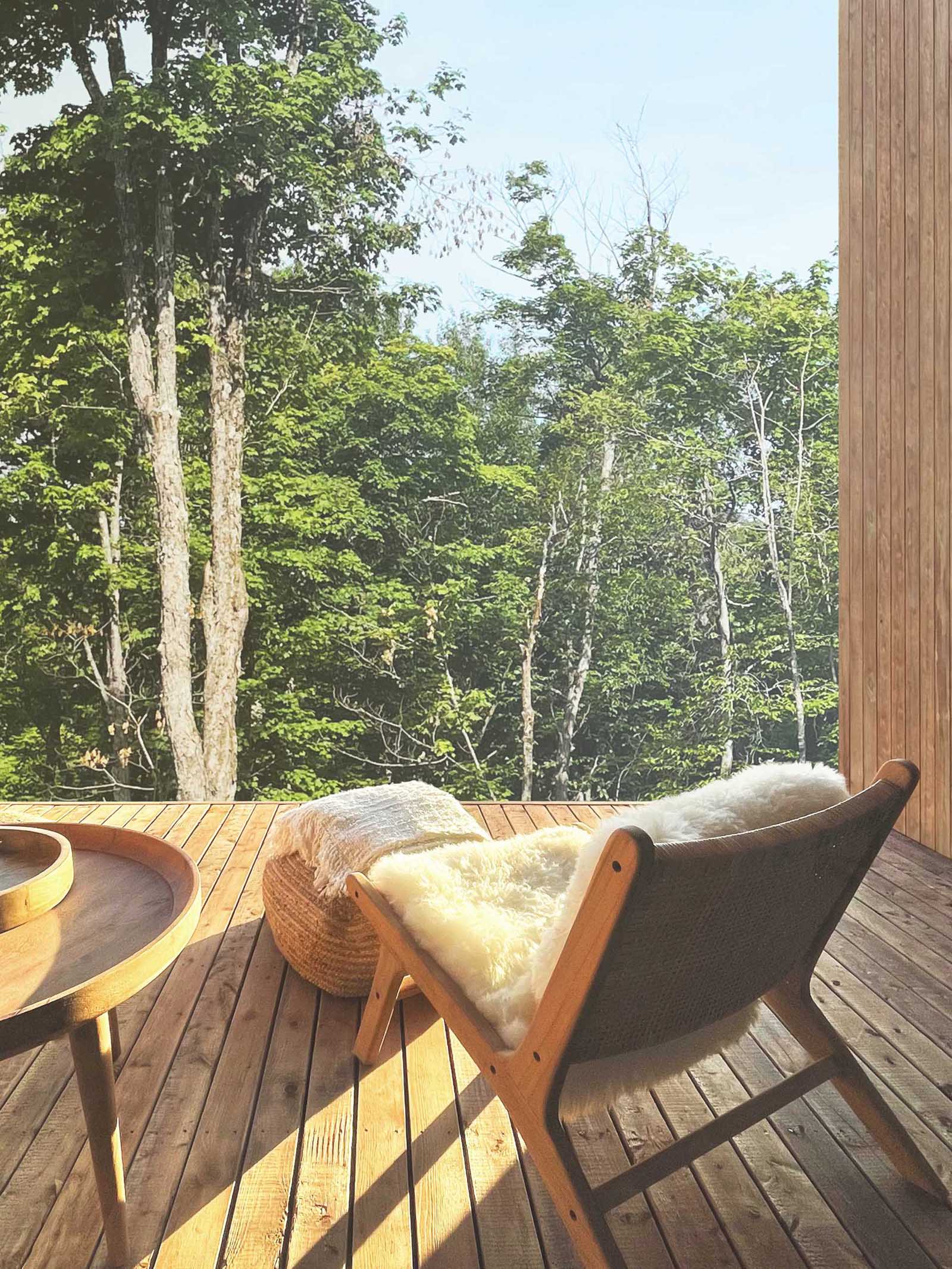 The dining area separates the living room from the kitchen, where the lower cabinets line the wall.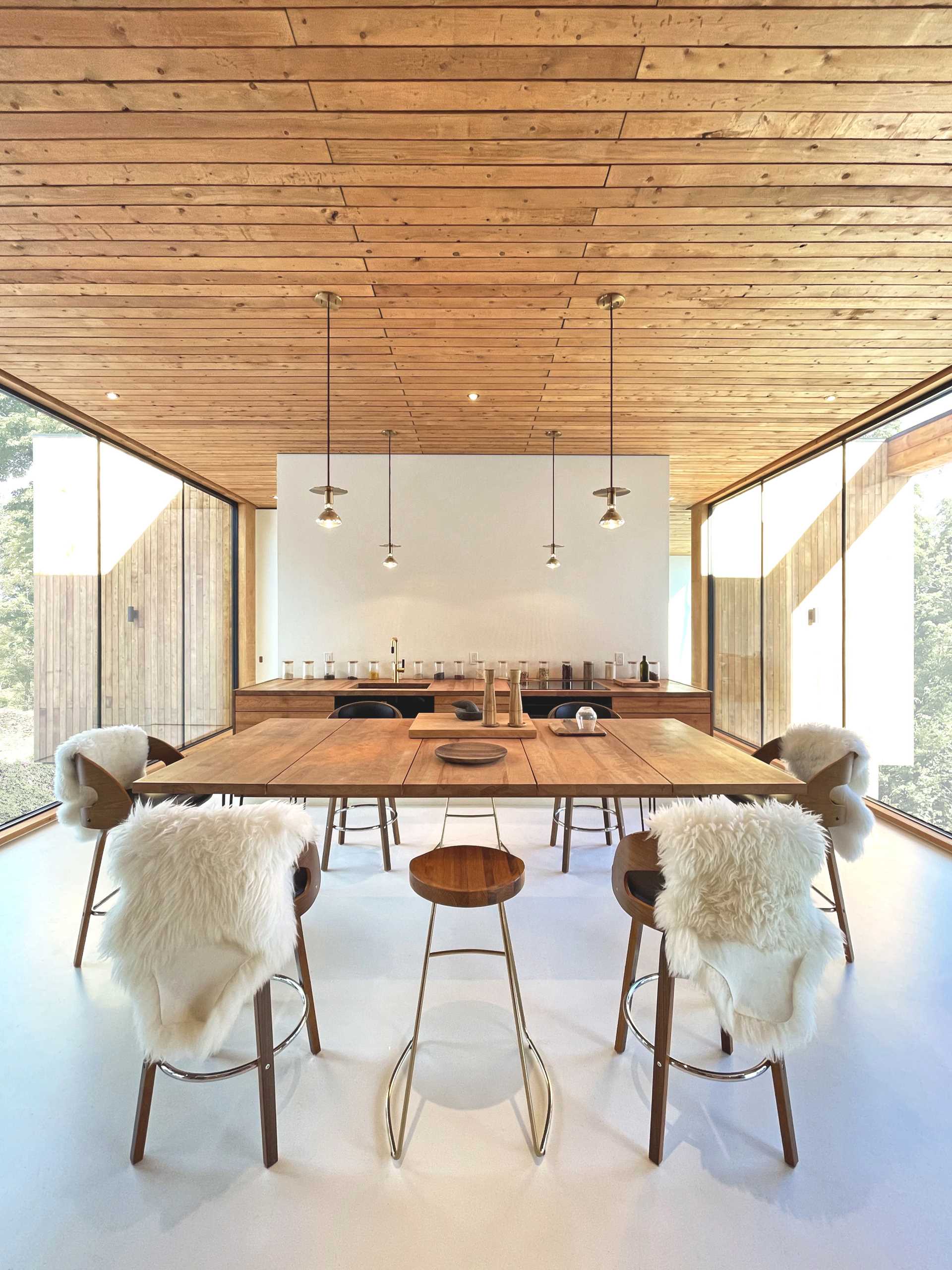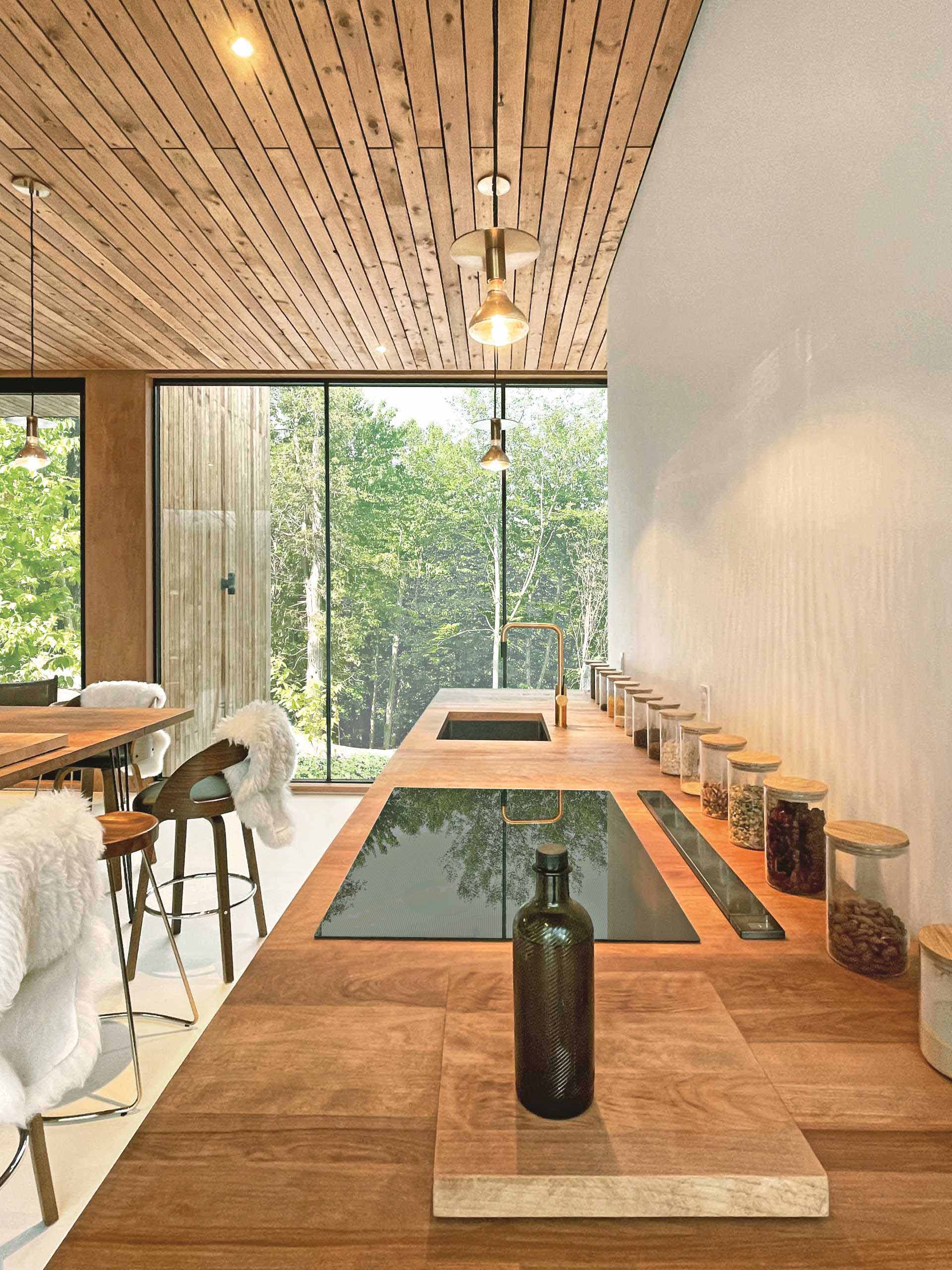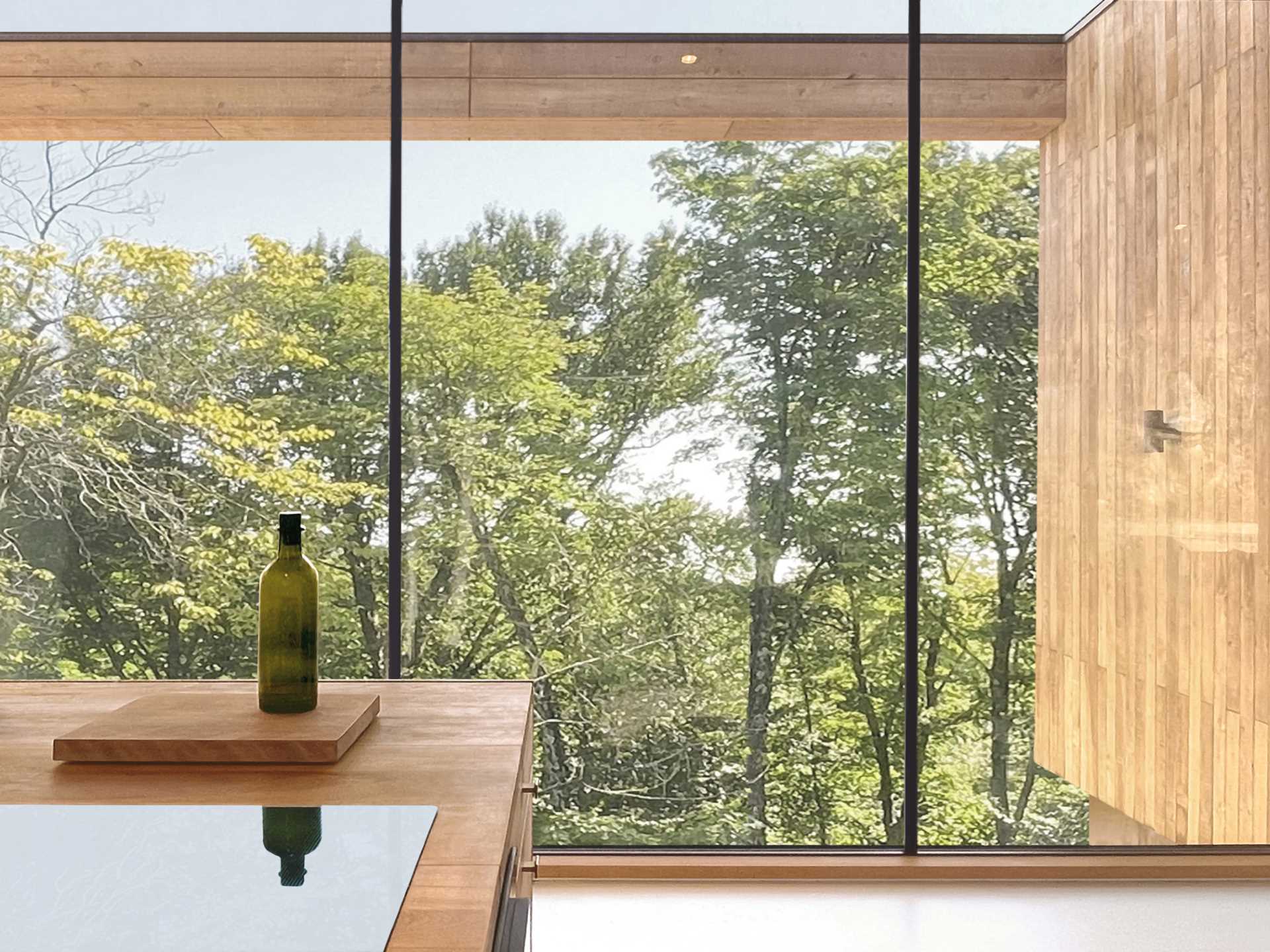 A hallway, with built-in storage, connects the social areas to the bedrooms and bathrooms.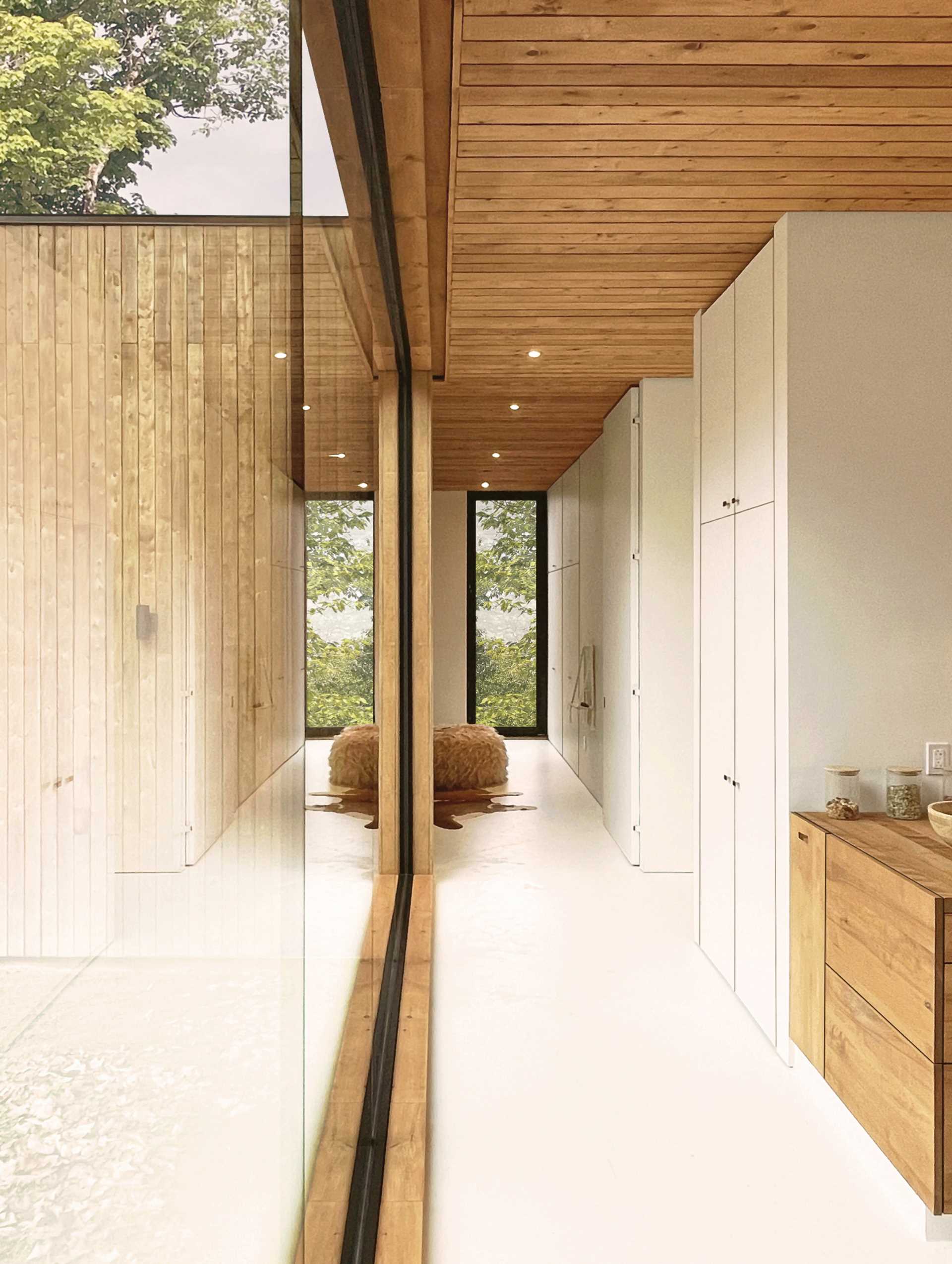 In one of the bedrooms, the wood bedframe includes a desk behind the headboard, while an unexpected item, a freestanding bathtub, is positioned by the window.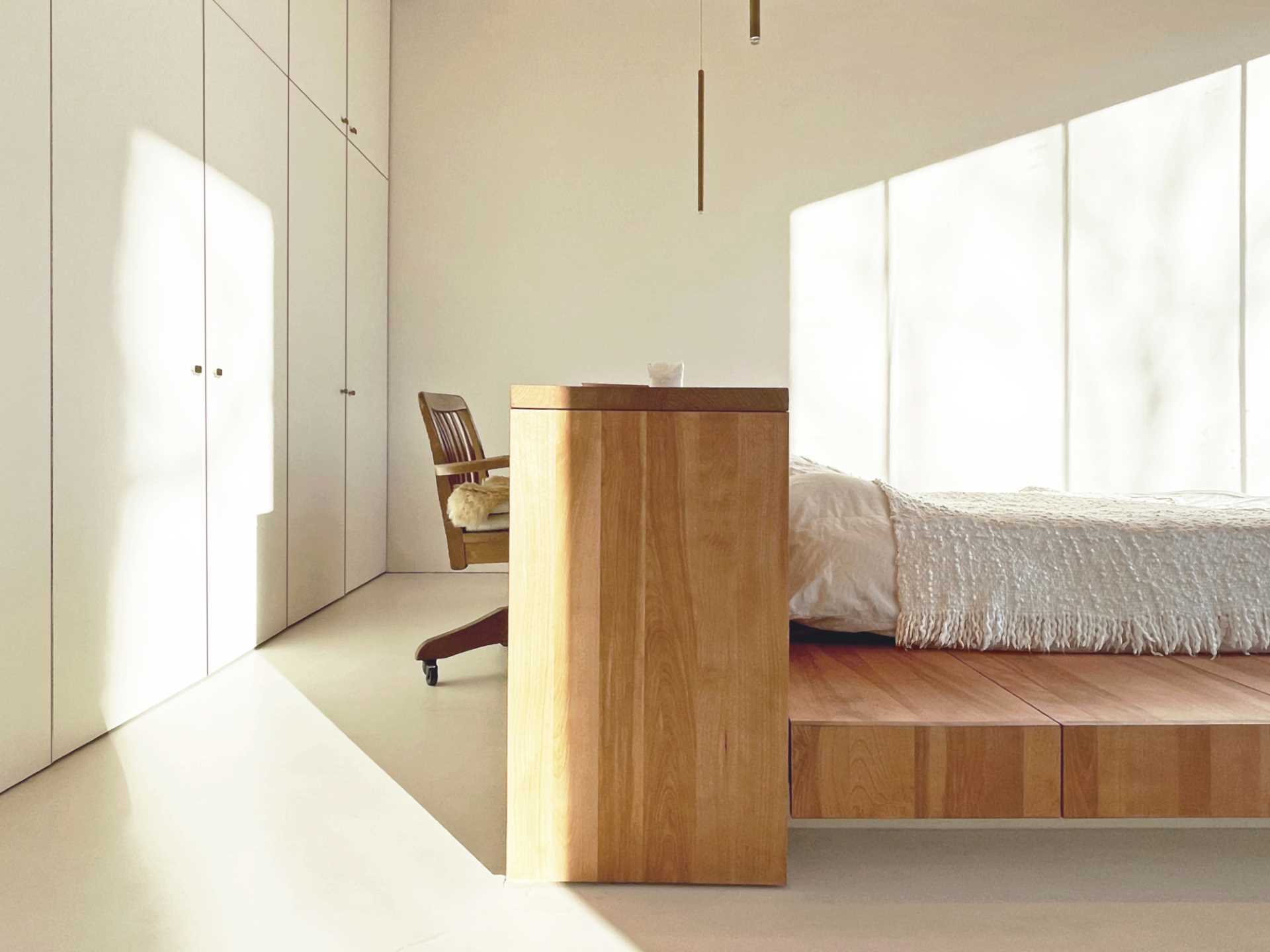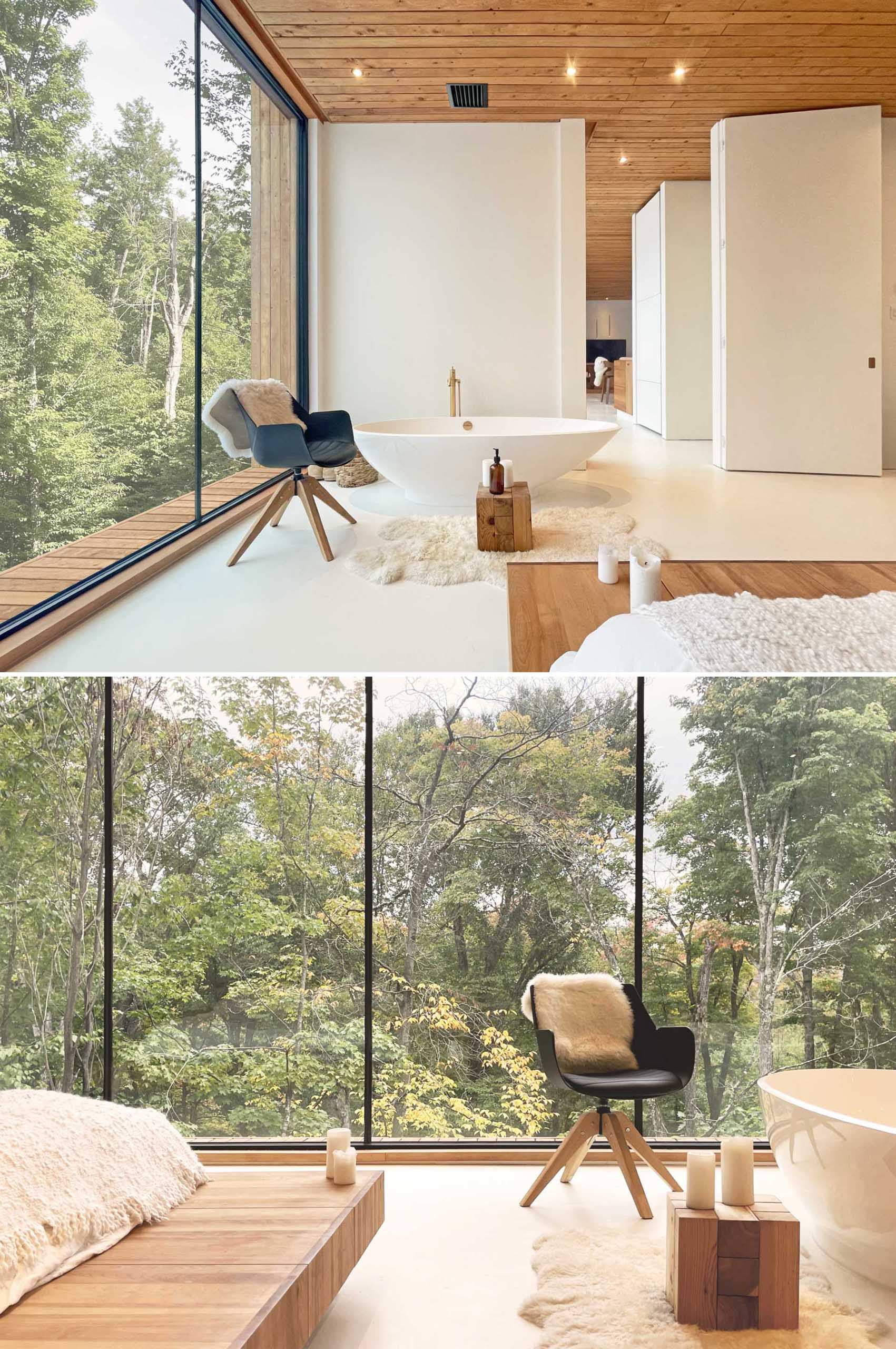 In one of the bathrooms, minimalist cabinets have been paired with a shelving niche and bronze hardware.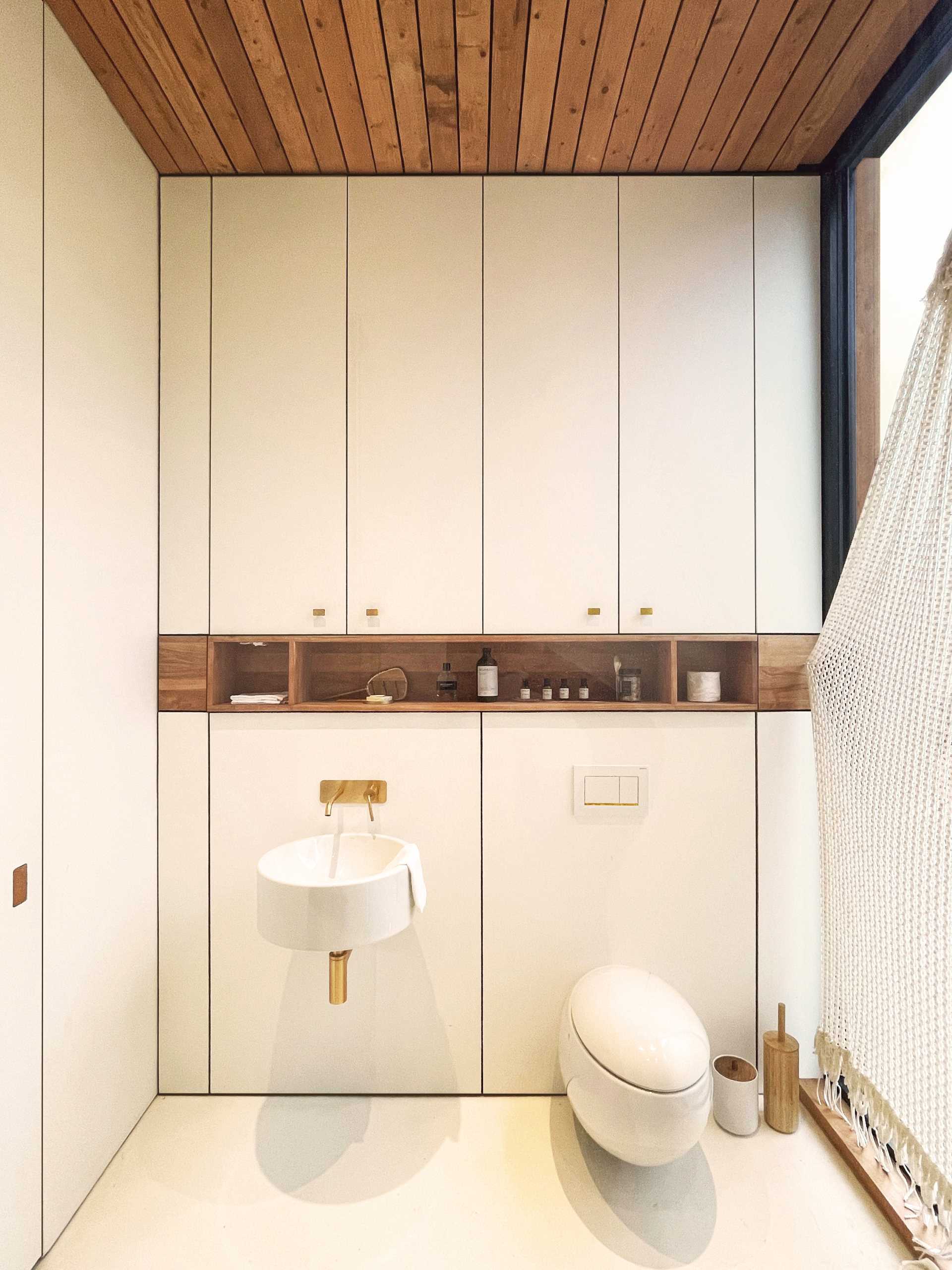 Here are the site plan and floor plan of the home.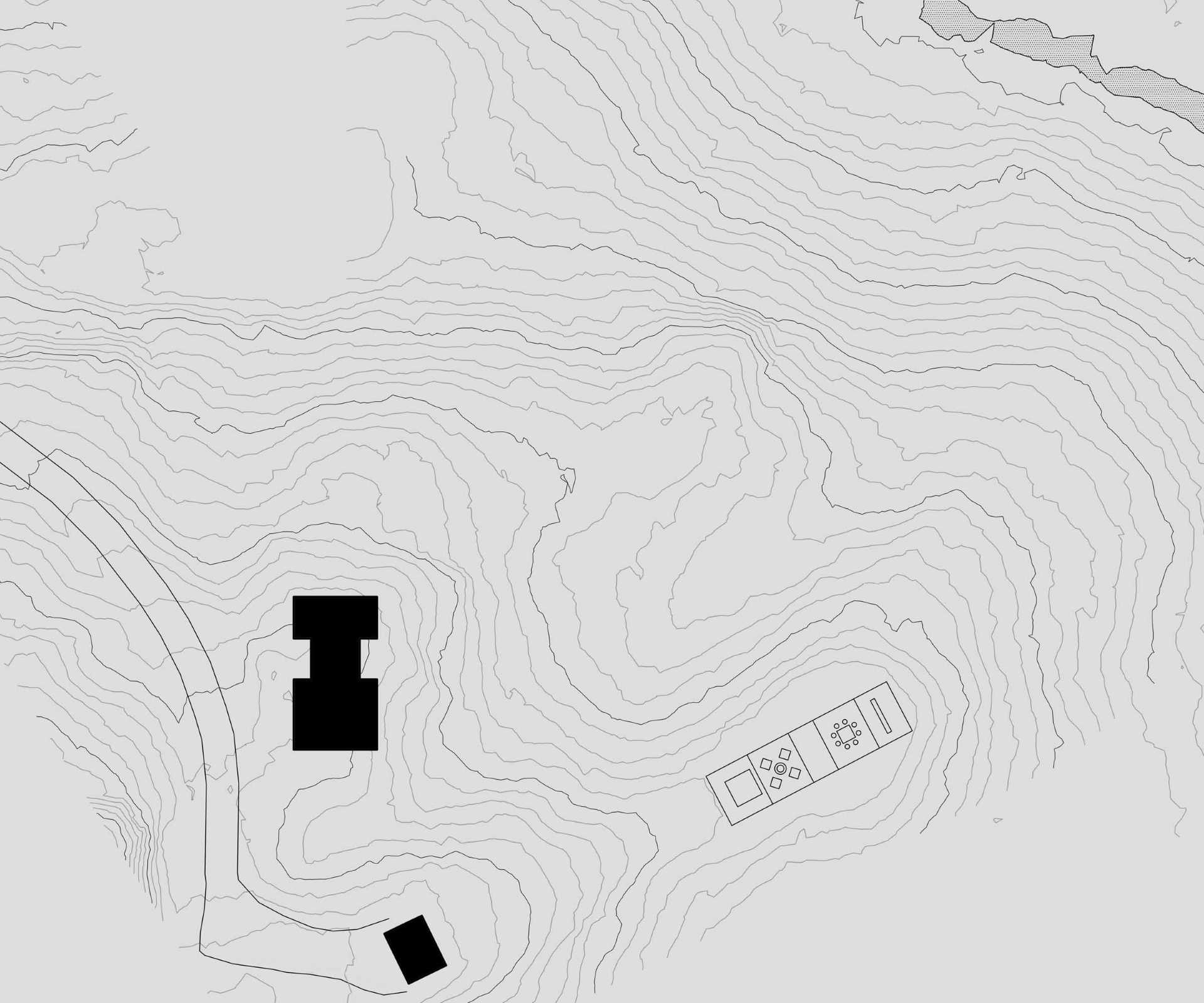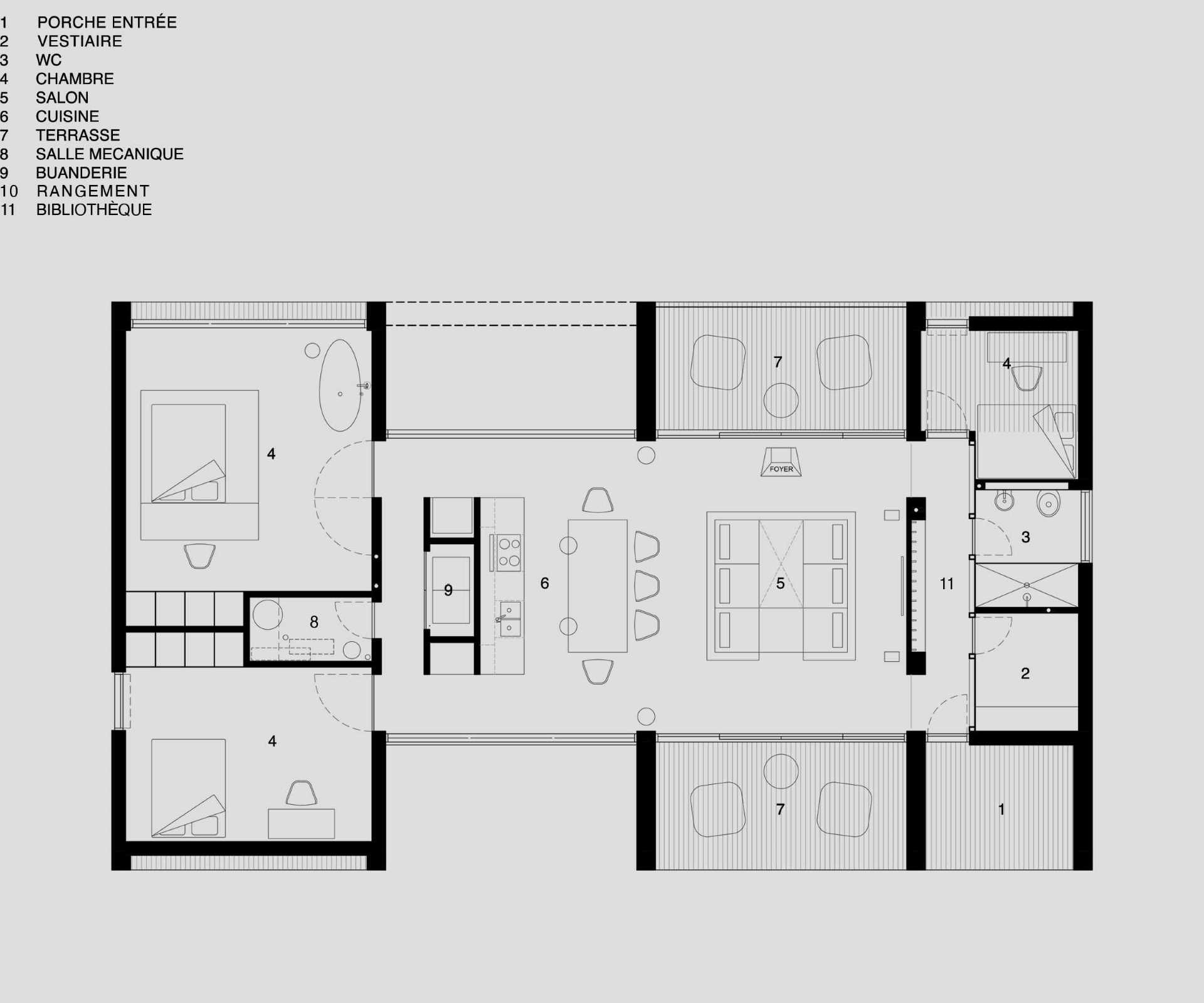 Photography by Pier-Olivier Lepage | Architecture and Design: L'Empreinte Design Architecture | Project Manager: Pier-Olivier Lepage | Suppliers: Alumilex (windows), Industries Dorr (interior doors), Noréa Foyers (fireplace), Goodfellow (treated wood), Ciot (plumbing)