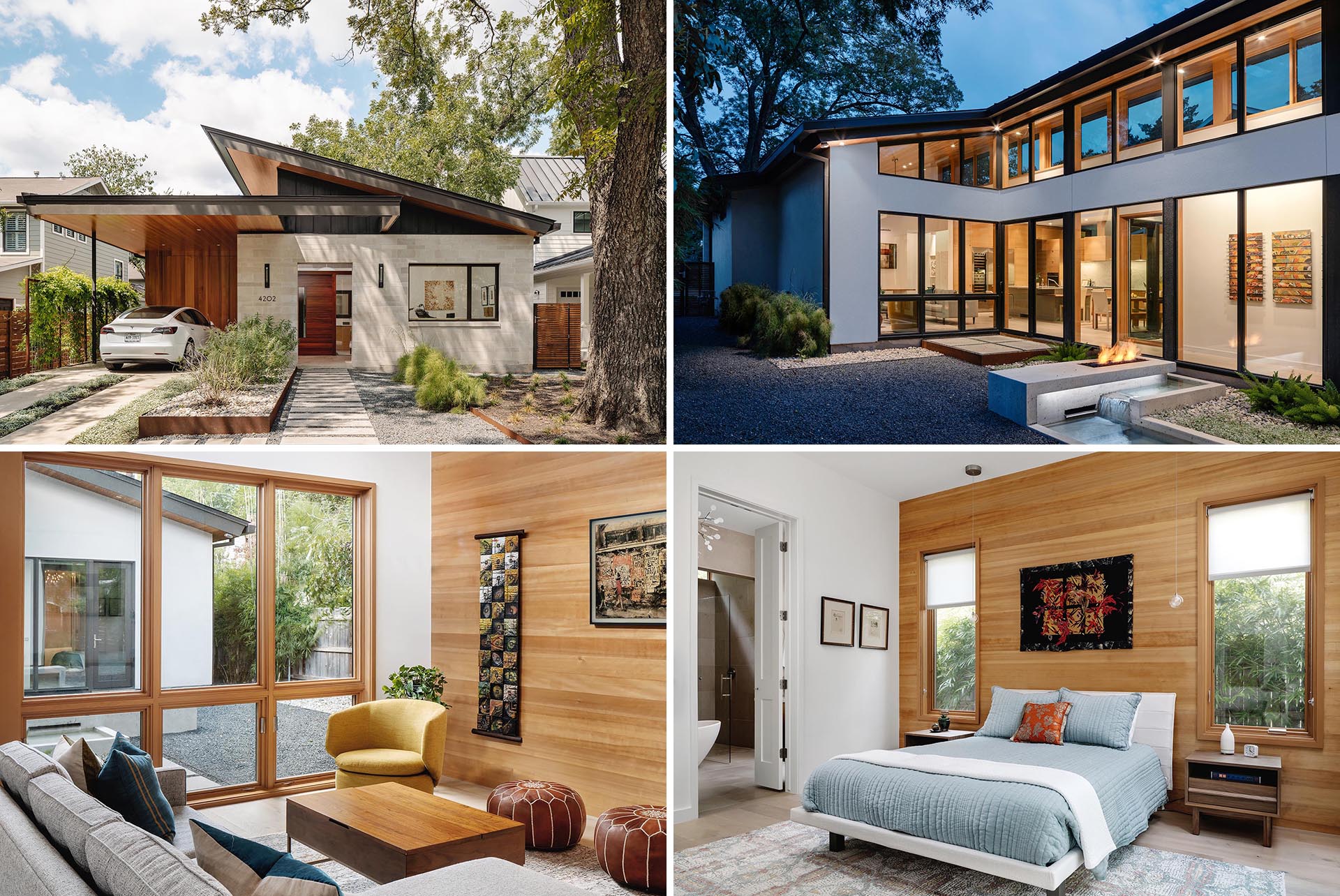 Clark | Richardson Architects has designed a small home in Austin, Texas, that has a sharp-angled roofline.
The exterior of the home features wood elements like hemlock soffits and cedar carport walls and a limestone facade.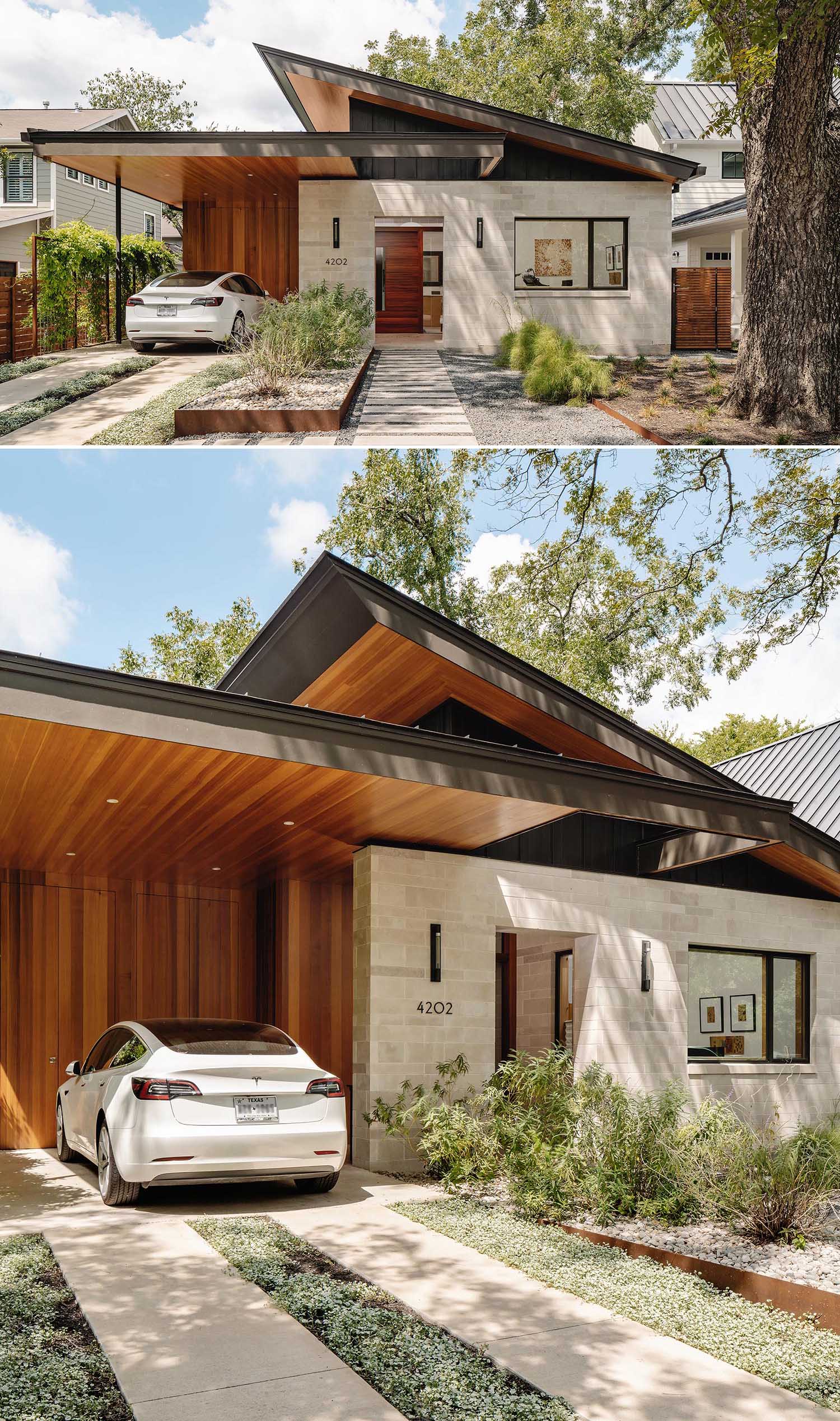 The Texas Lueders limestone on the exterior of the home continues through to the entryway.
In the living room, a high sloped ceiling creates a lofty and open environment, while the wood adds a sense of warmth to the space.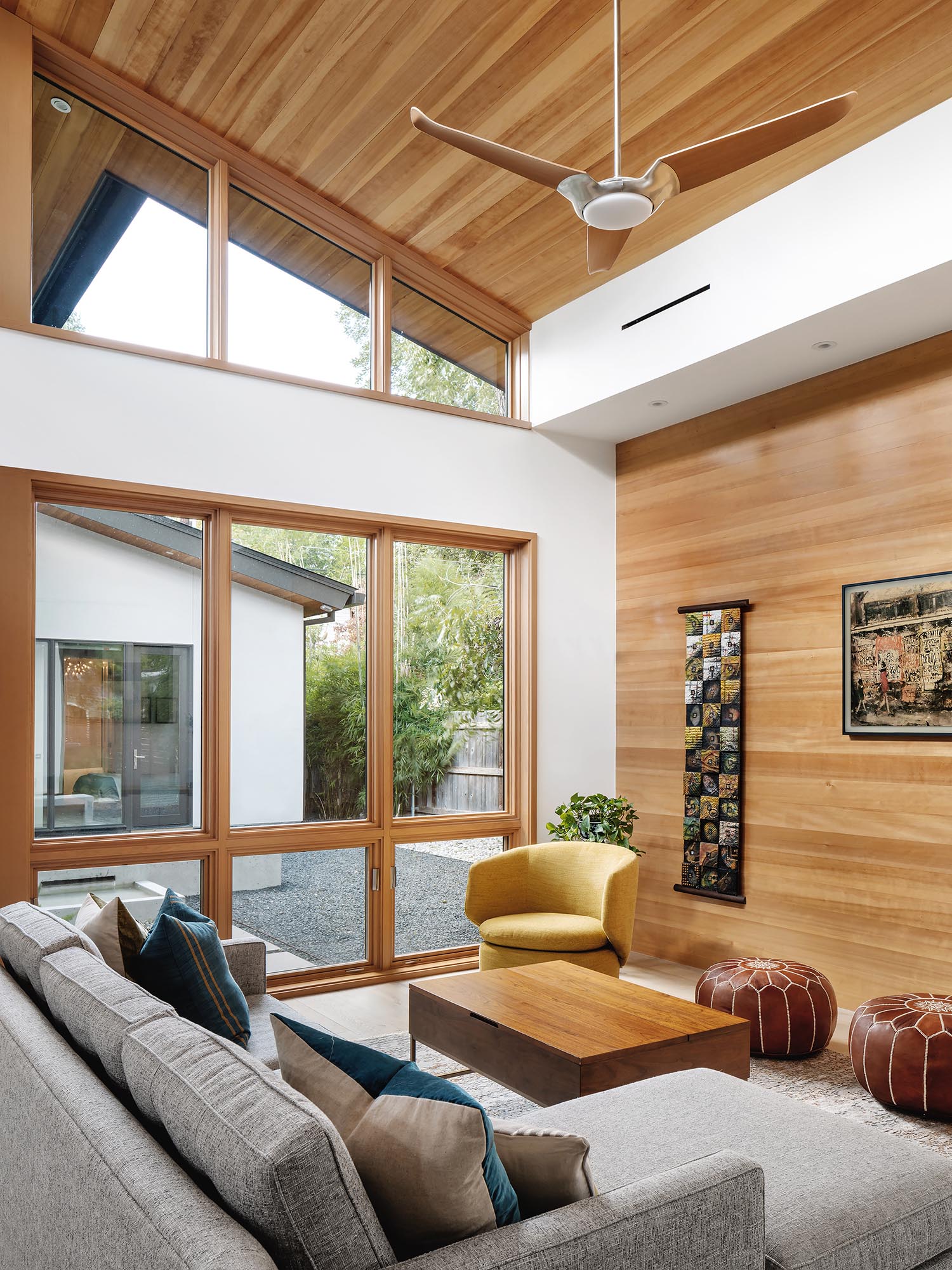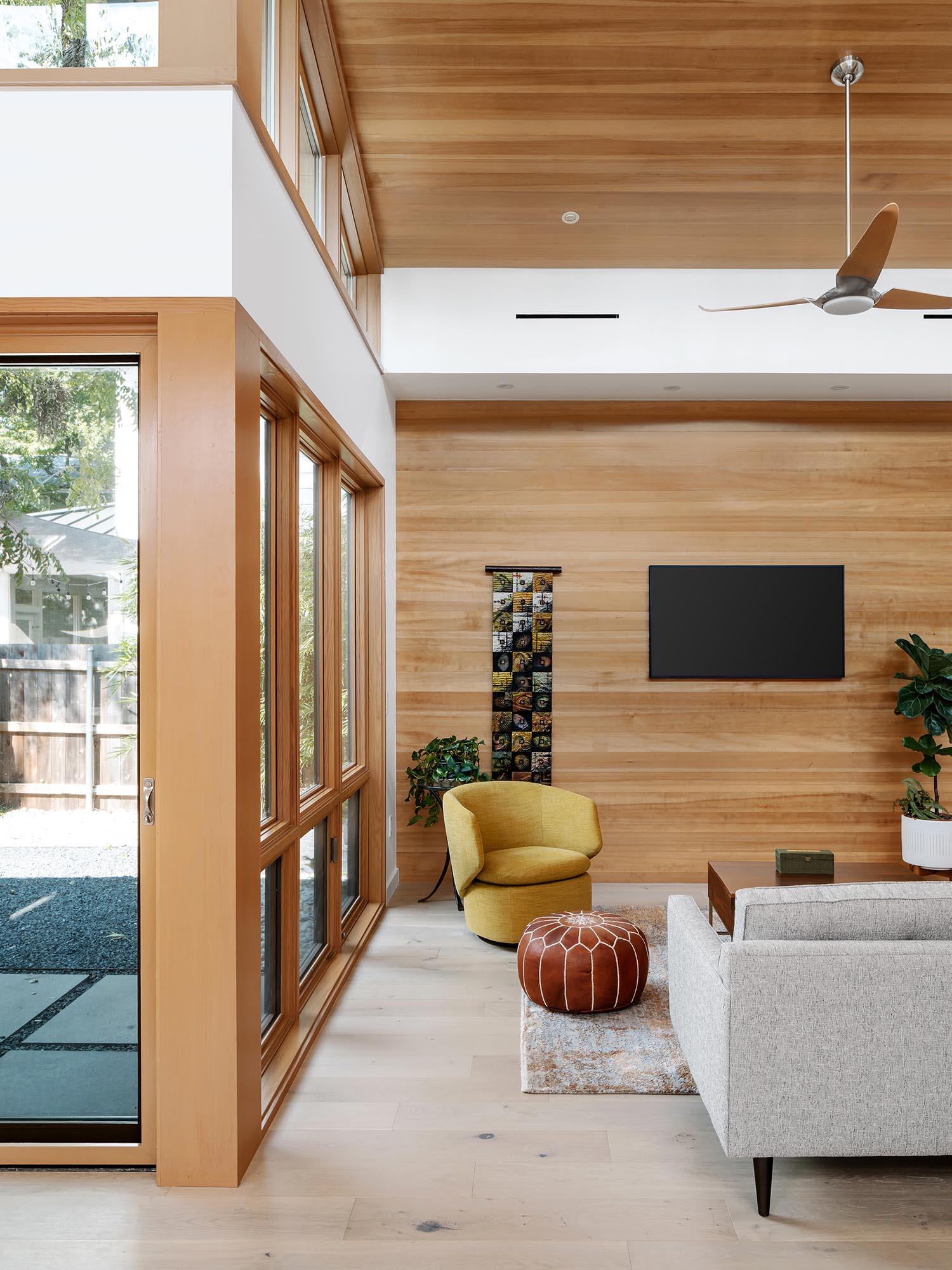 Both the kitchen and dining room are located behind the living room. The kitchen has minimalist wood cabinets, a marble backsplash, and a large island with a couple of different seating options.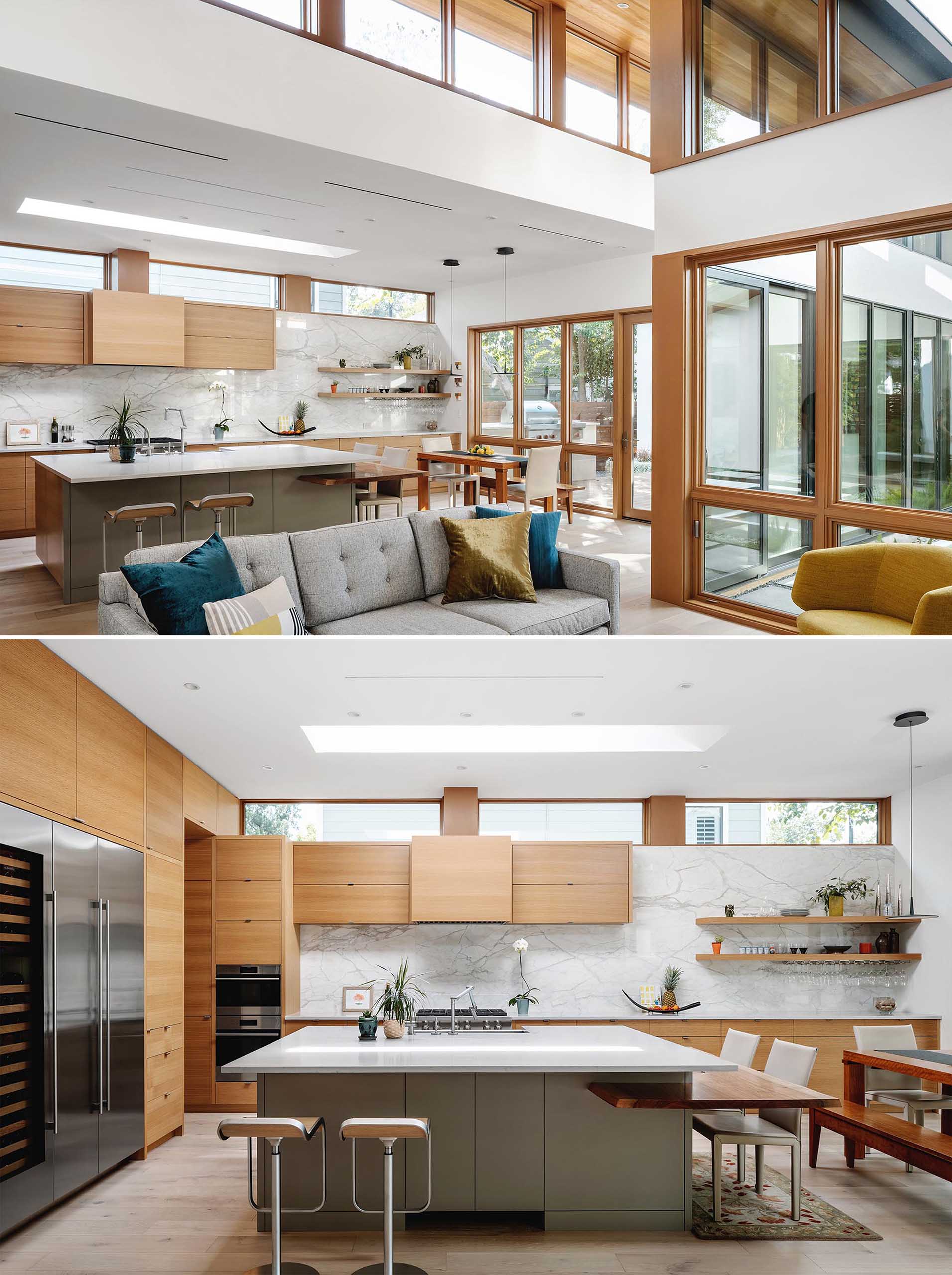 Located off the social areas of the house is a small patio with a water feature and outdoor fireplace.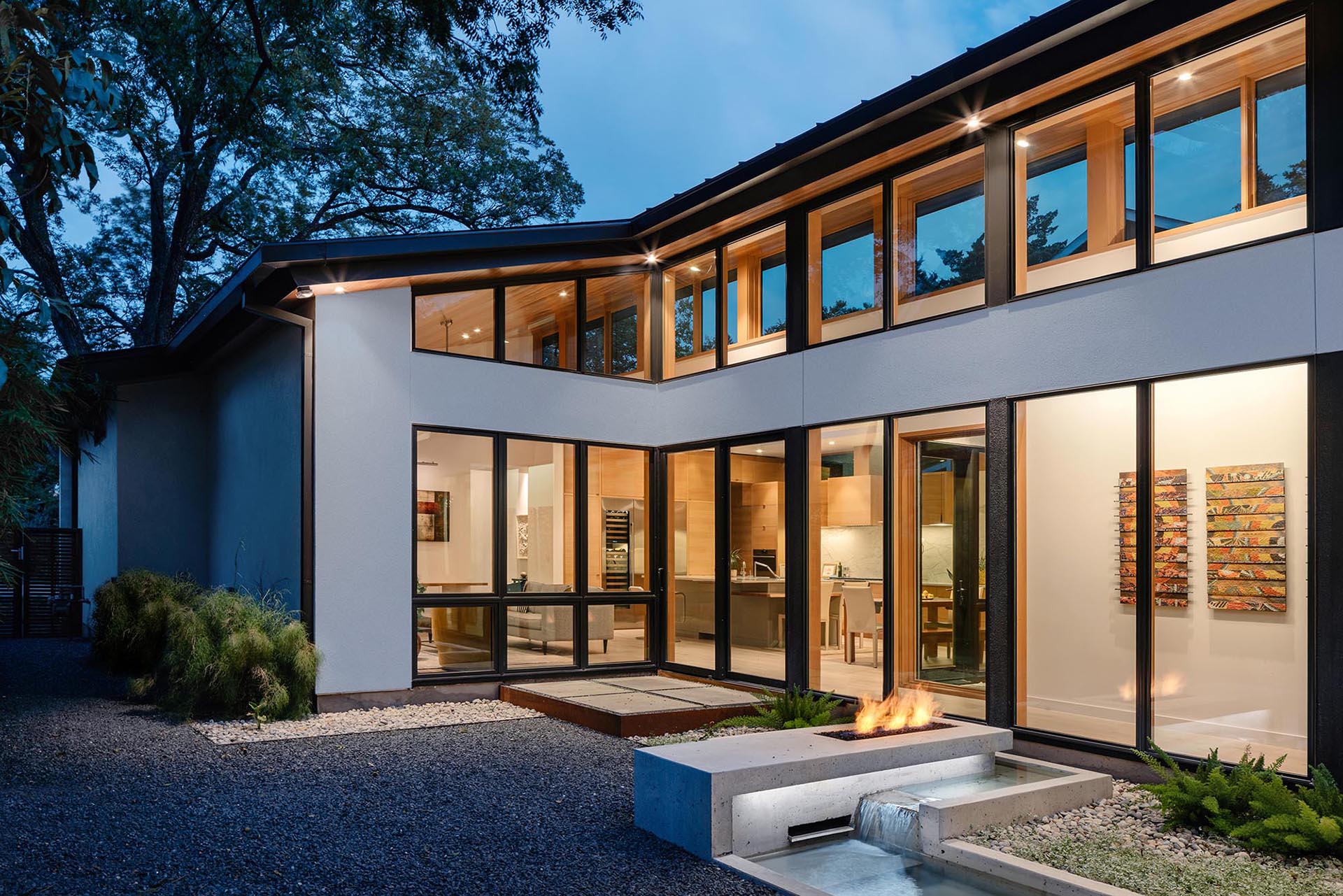 Back inside, we see the bedroom has a wood accent wall and door that leads to the outdoors.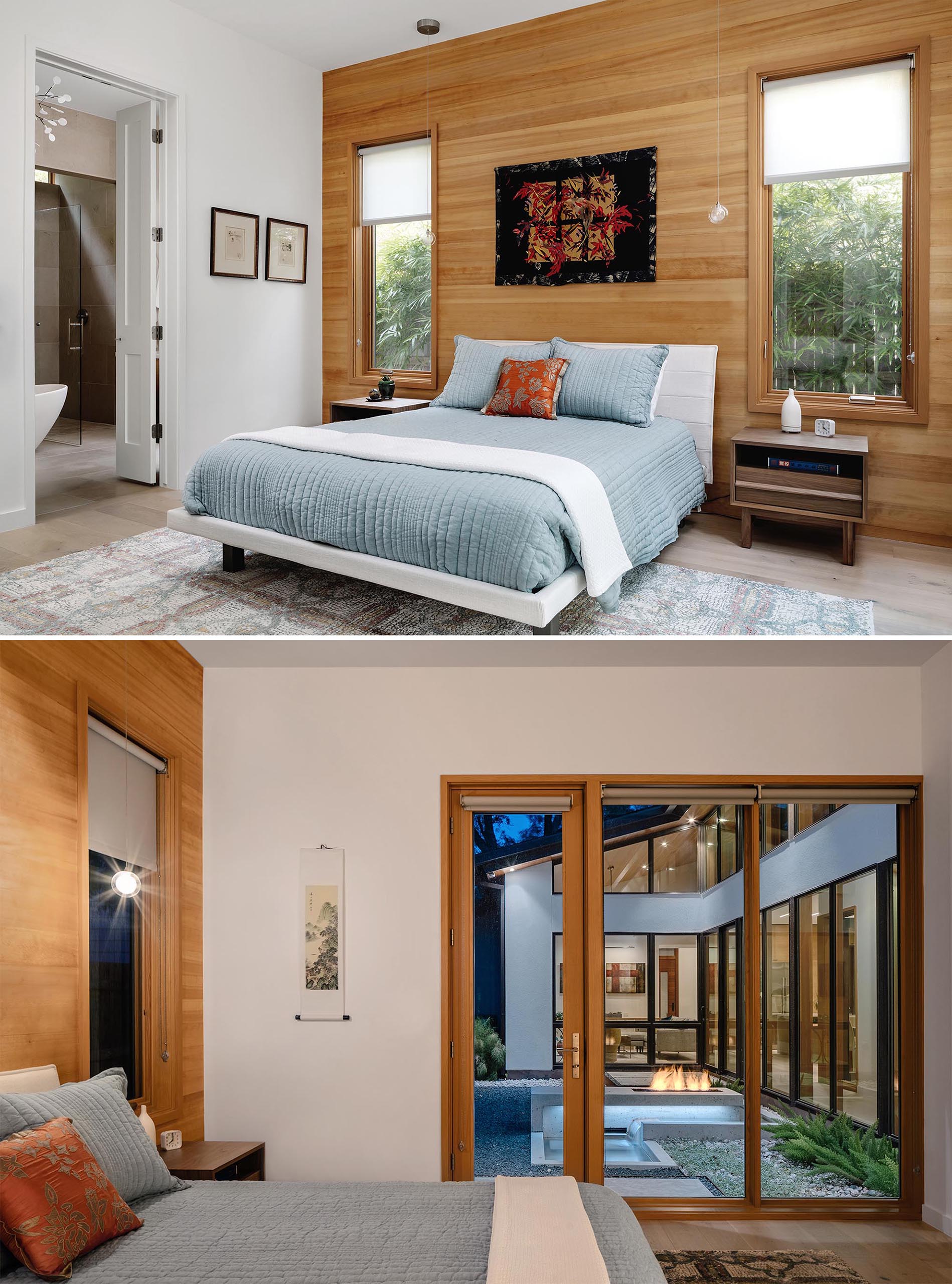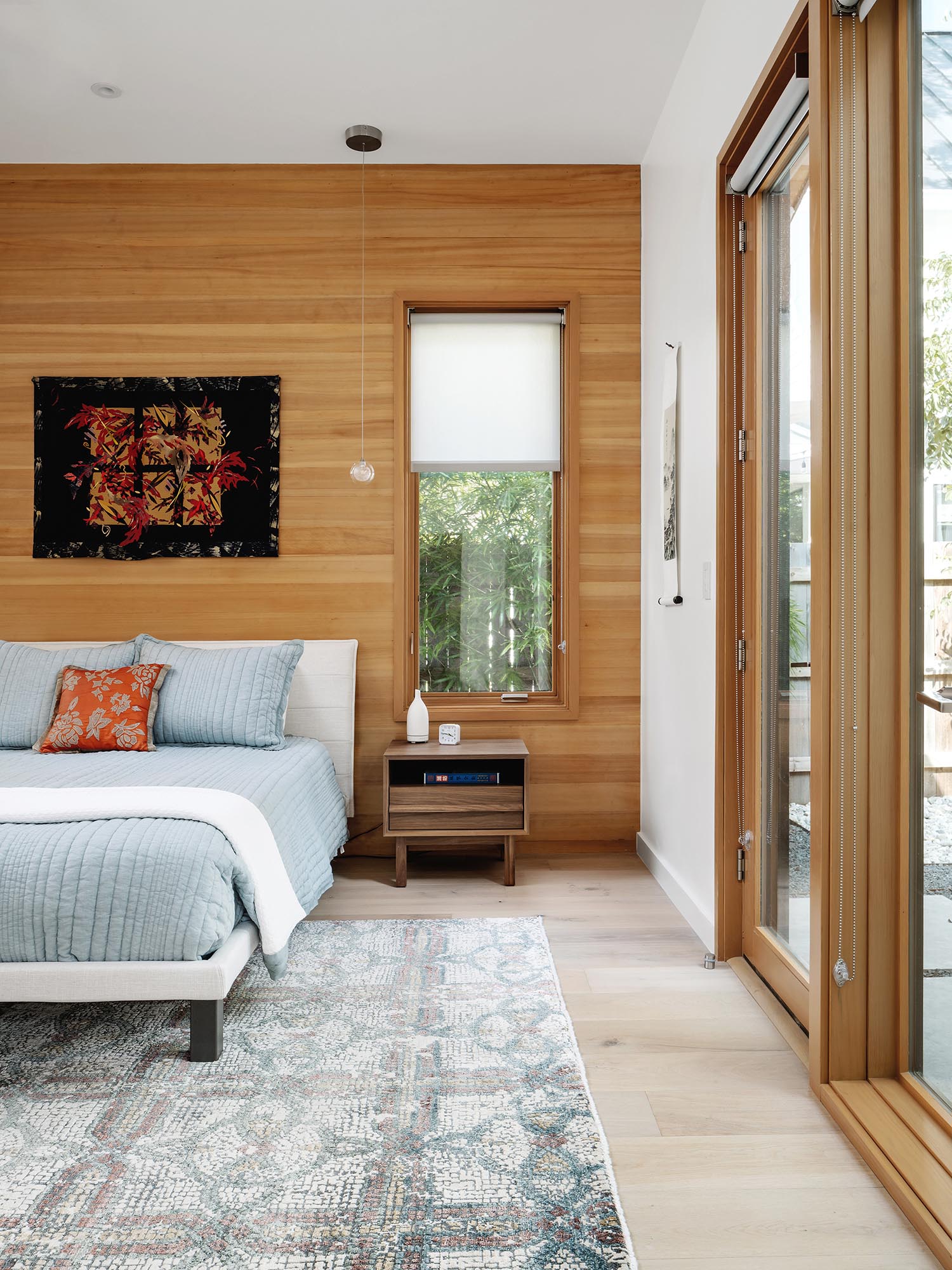 The en-suite bathroom, which has a walk-in closet attached, includes a freestanding bathtub, a delicate chandelier, separate vanities, and limestone on the floor and wall.