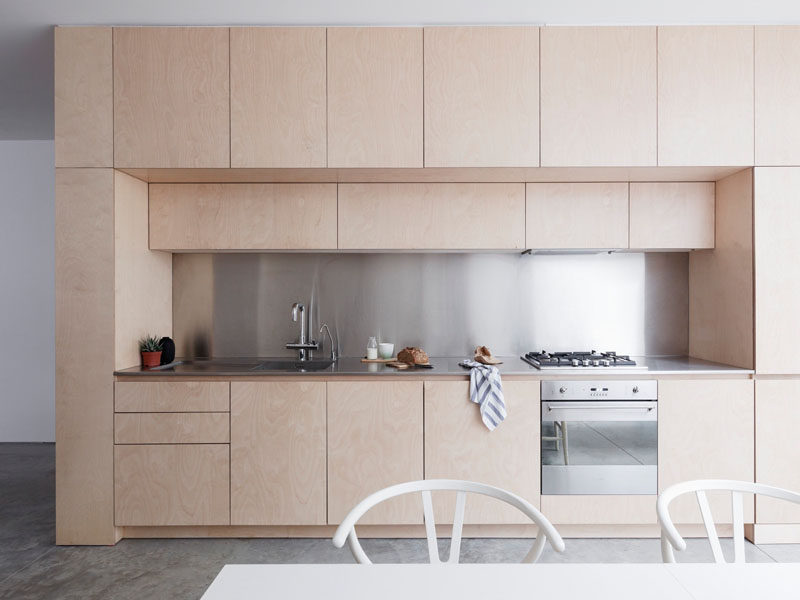 As part of a renovation and extension to a family home in London, Larissa Johnston Architects included this light wood kitchen with a dining area.
Polished concrete floors, together with white walls, hardware-free light plywood kitchen cabinets, and a stainless steel backsplash and countertop, make this kitchen contemporary and minimal in its design.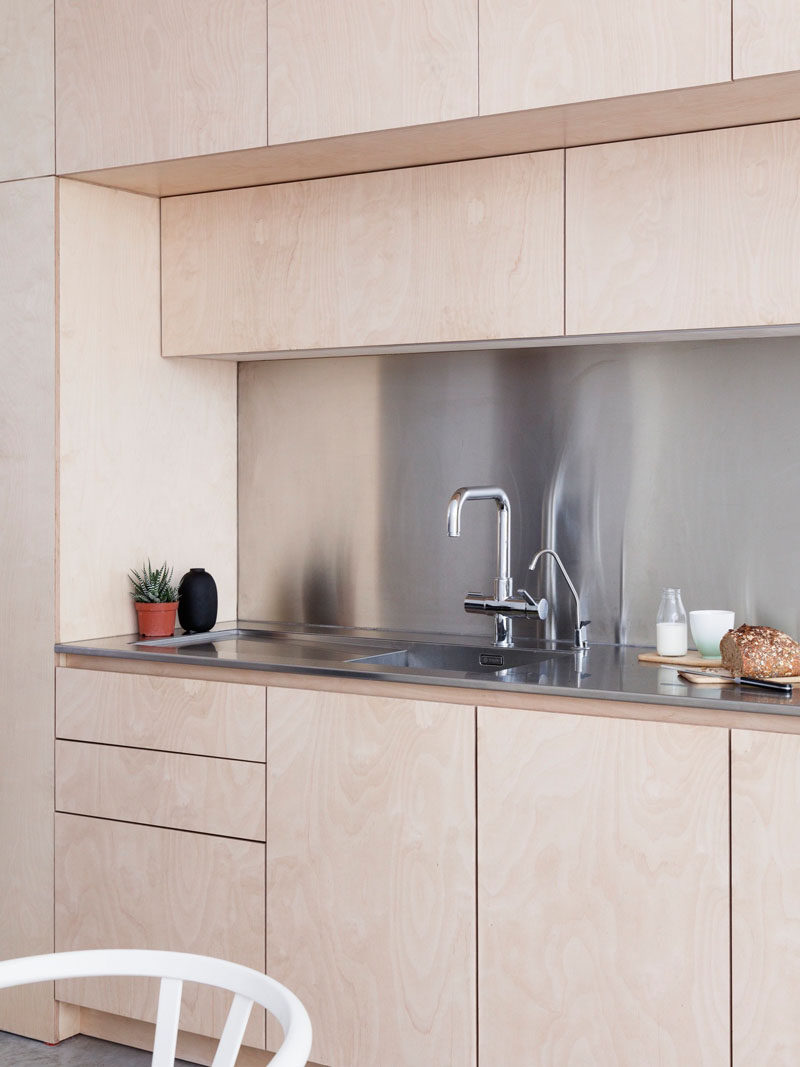 ---
Natural light from the courtyard garden floods the kitchen and dining area, and a skylight adds even more light to the space.
At the end of the kitchen, open shelving and stairs made from the same light wood as the kitchen cabinets helps to create a cohesive look within the home.
---