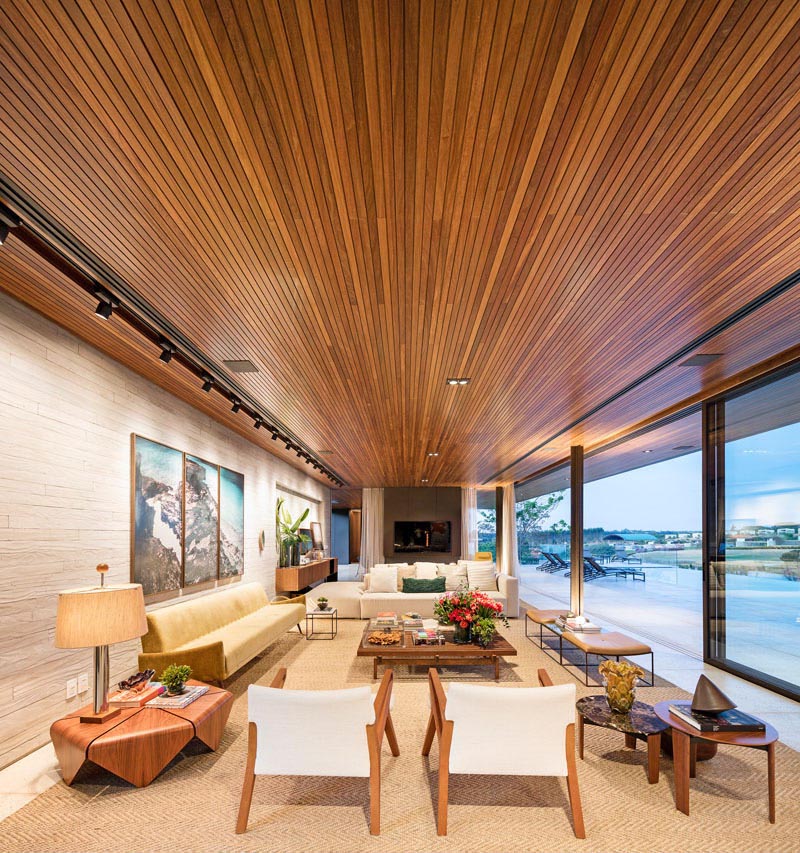 Fernanda Marques Arquitetos Associados designed a house in São Paulo, Brazil, where one of the key elements of the interior is the wood ceiling.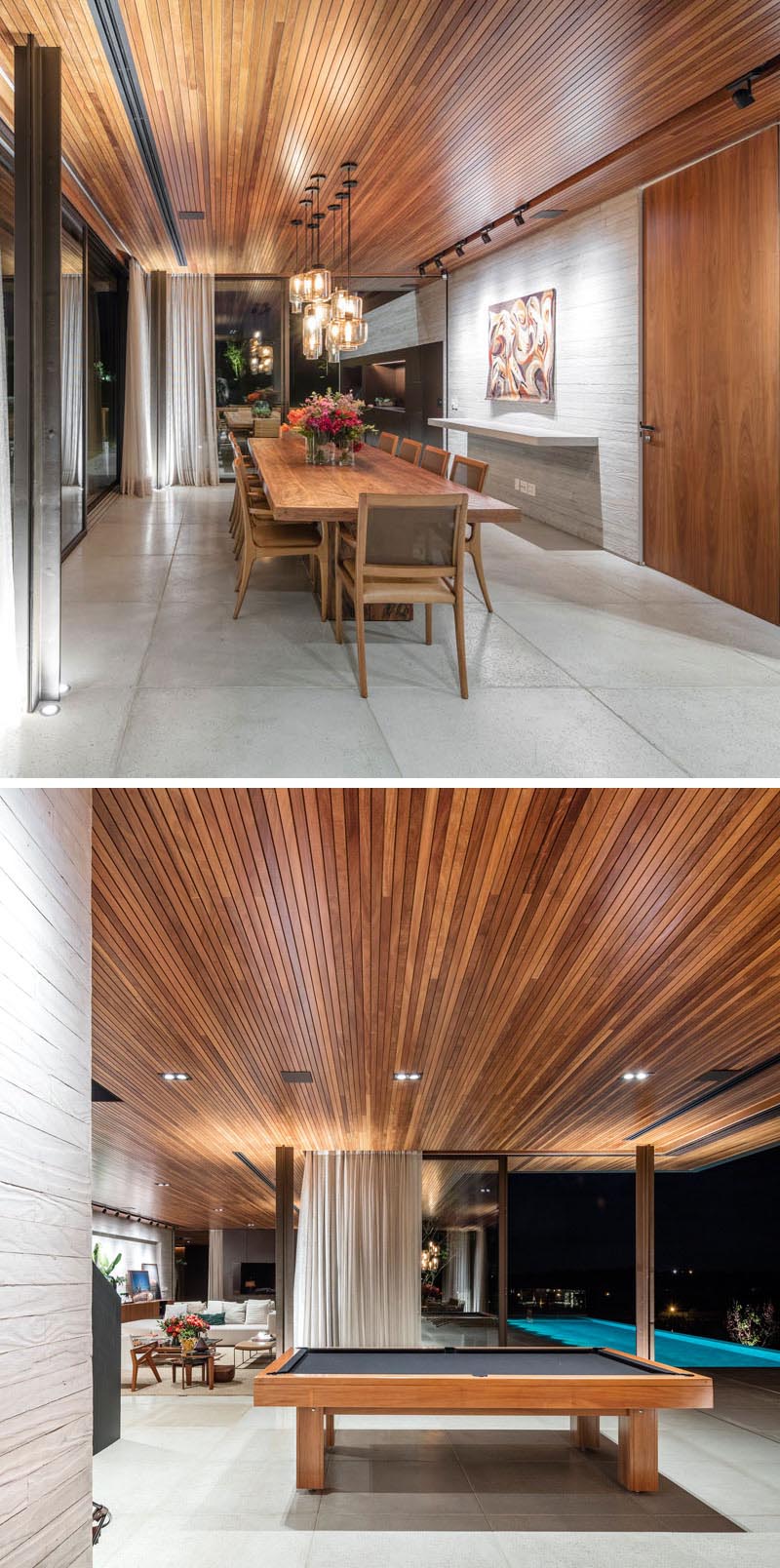 The open plan layout of the interior is emphasized by the wood ceiling that runs the entire length of the house.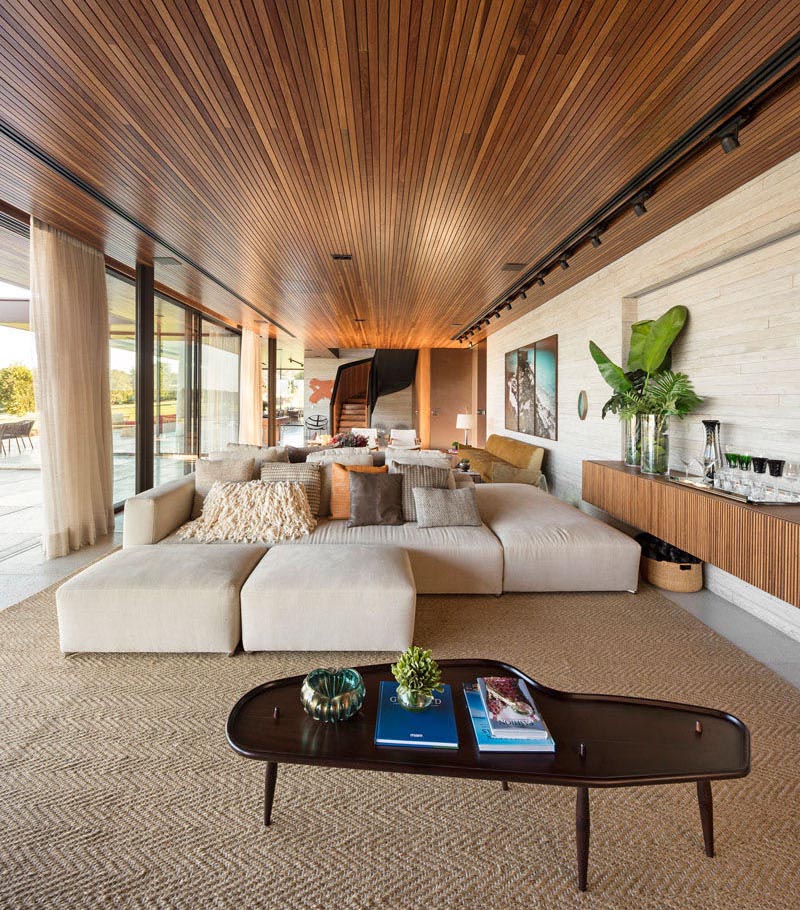 The wood ceiling elongates each space, making it feel larger, and at the same time adds a natural element, creating warmth for the modern interior.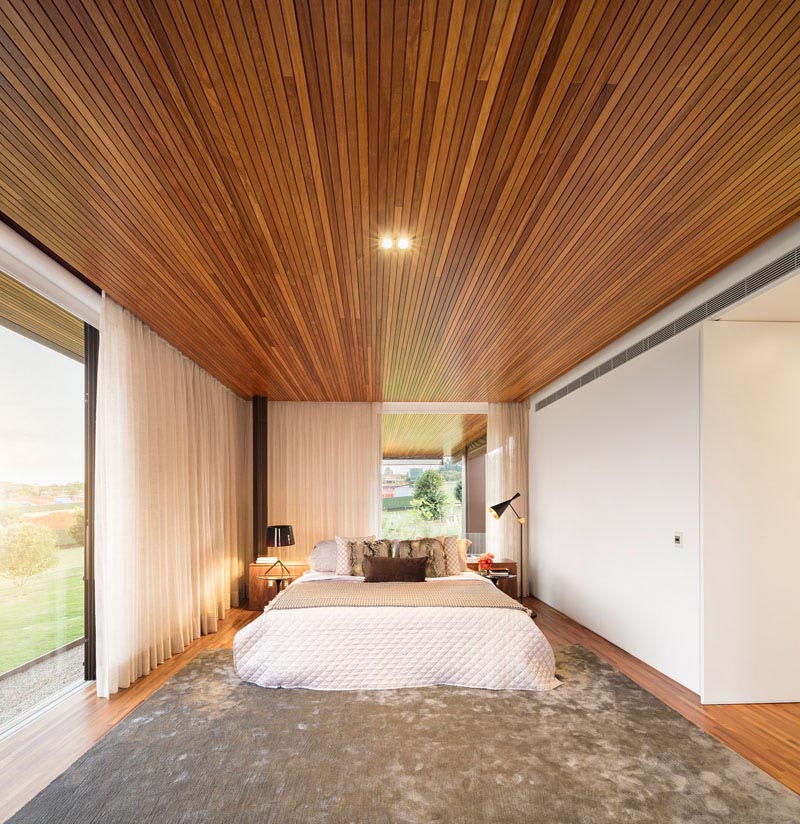 The wood ceiling also transitions seamlessly from the interior of the home to the exterior.