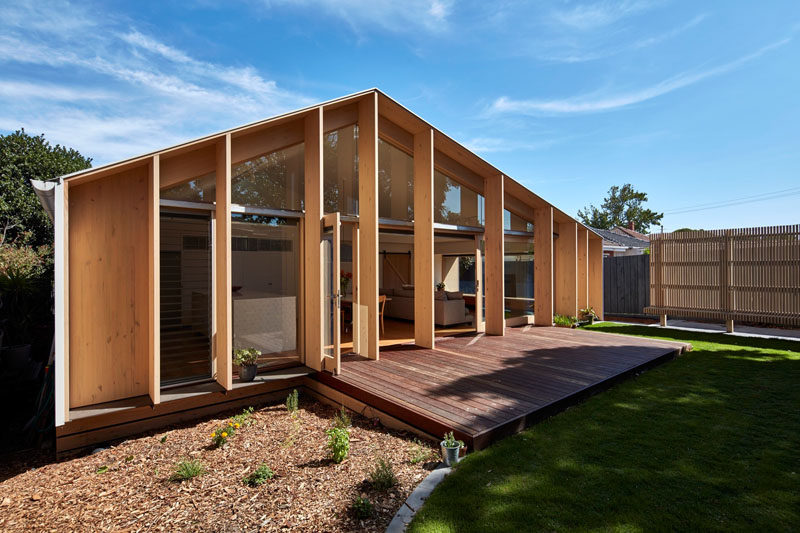 Australian architecture firm Warc Studio have designed this extension for a 1960's house in Melbourne, that adds additional living space for the home owners.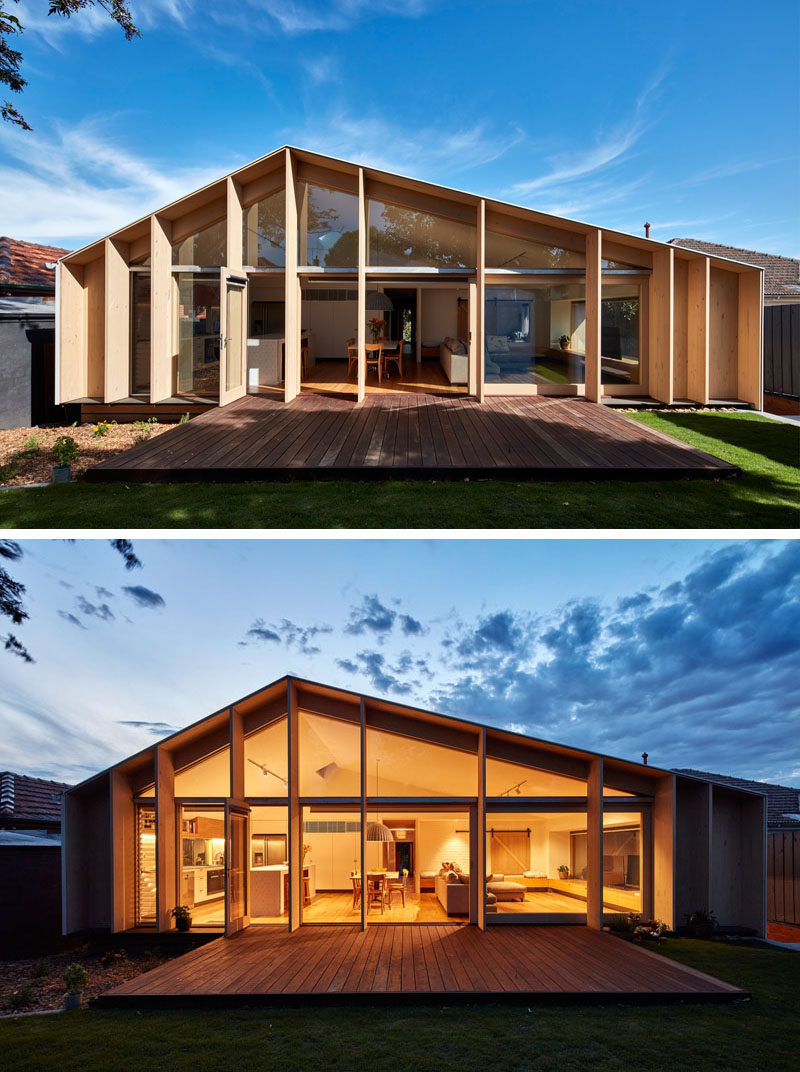 ---
A wood deck has been added to the backyard, and along one side of the yard is a wooden slat bench that provides seating and privacy from the neighbors.
---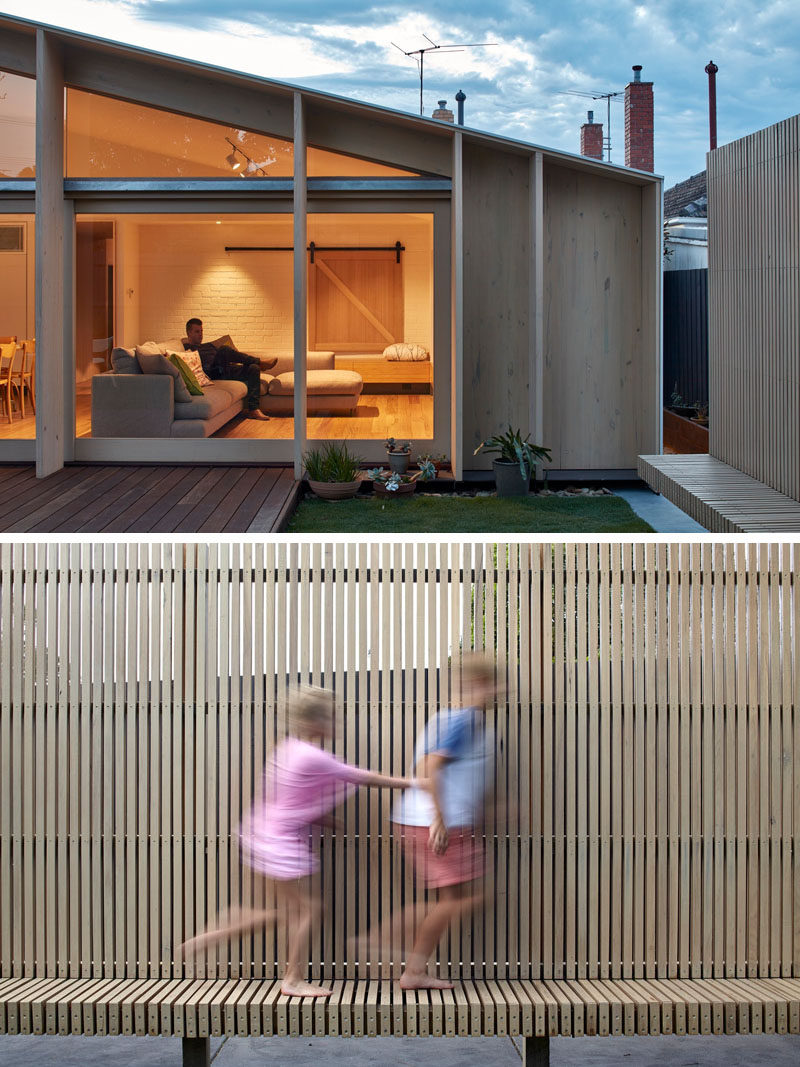 ---
Laminated timber fins on the exterior provide structure, a finished surface, and shade the interior from the sun.
---

---
Inside the extension, the pitched ceiling and white walls make the space appear bright and large. At one end is the kitchen and the dining room.
---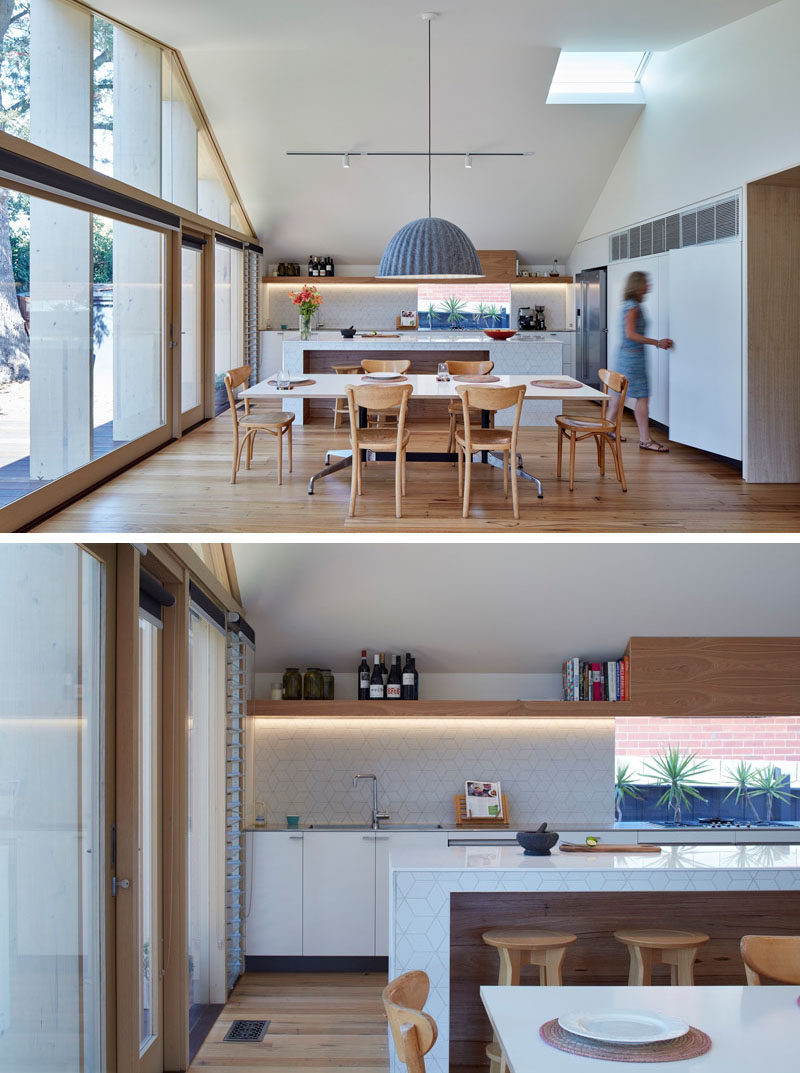 ---
At the other end is the living room that has a small wood barn door that opens up to reveal the study.
---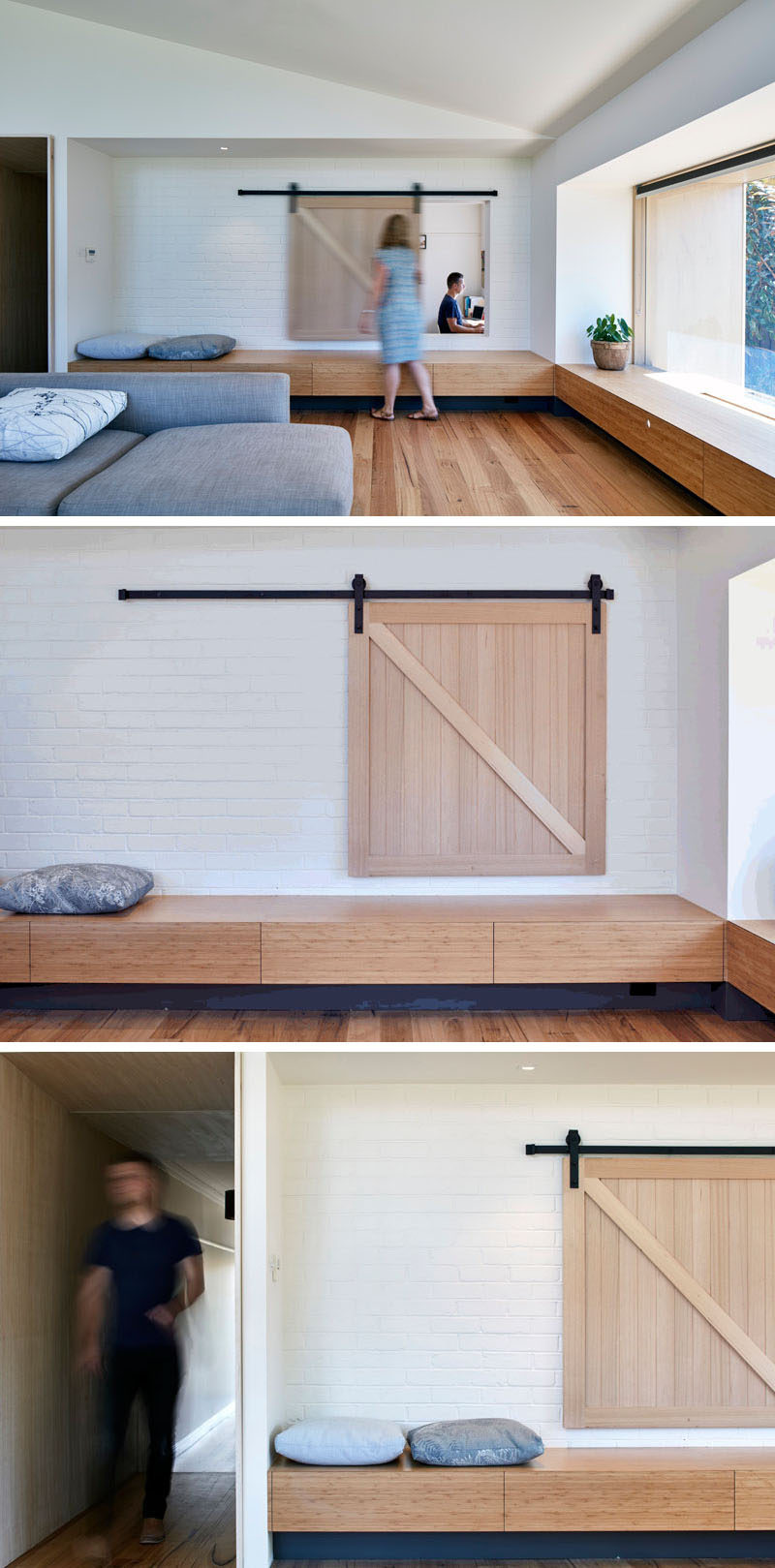 ---
A wood covered hallway defines the entrance to the extension.
---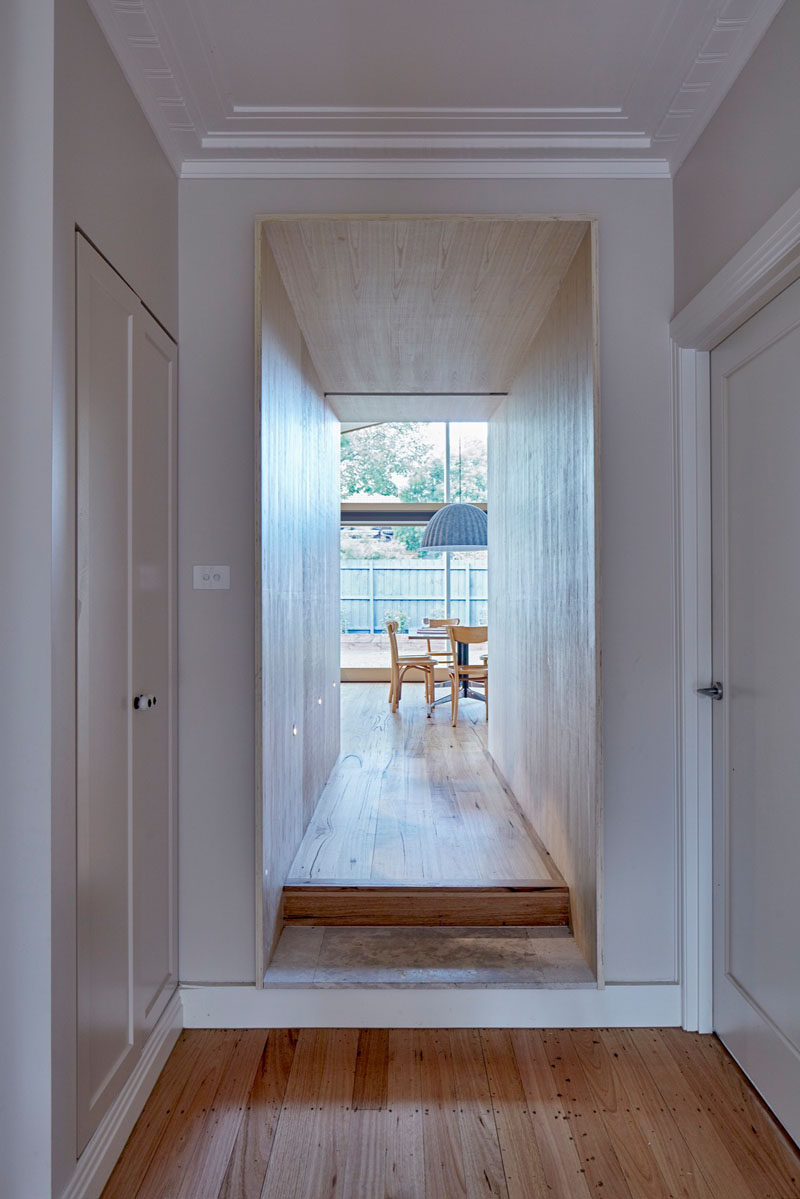 ---
Other areas of the home, like this bathroom, were also updated to provide a contemporary look throughout.
---