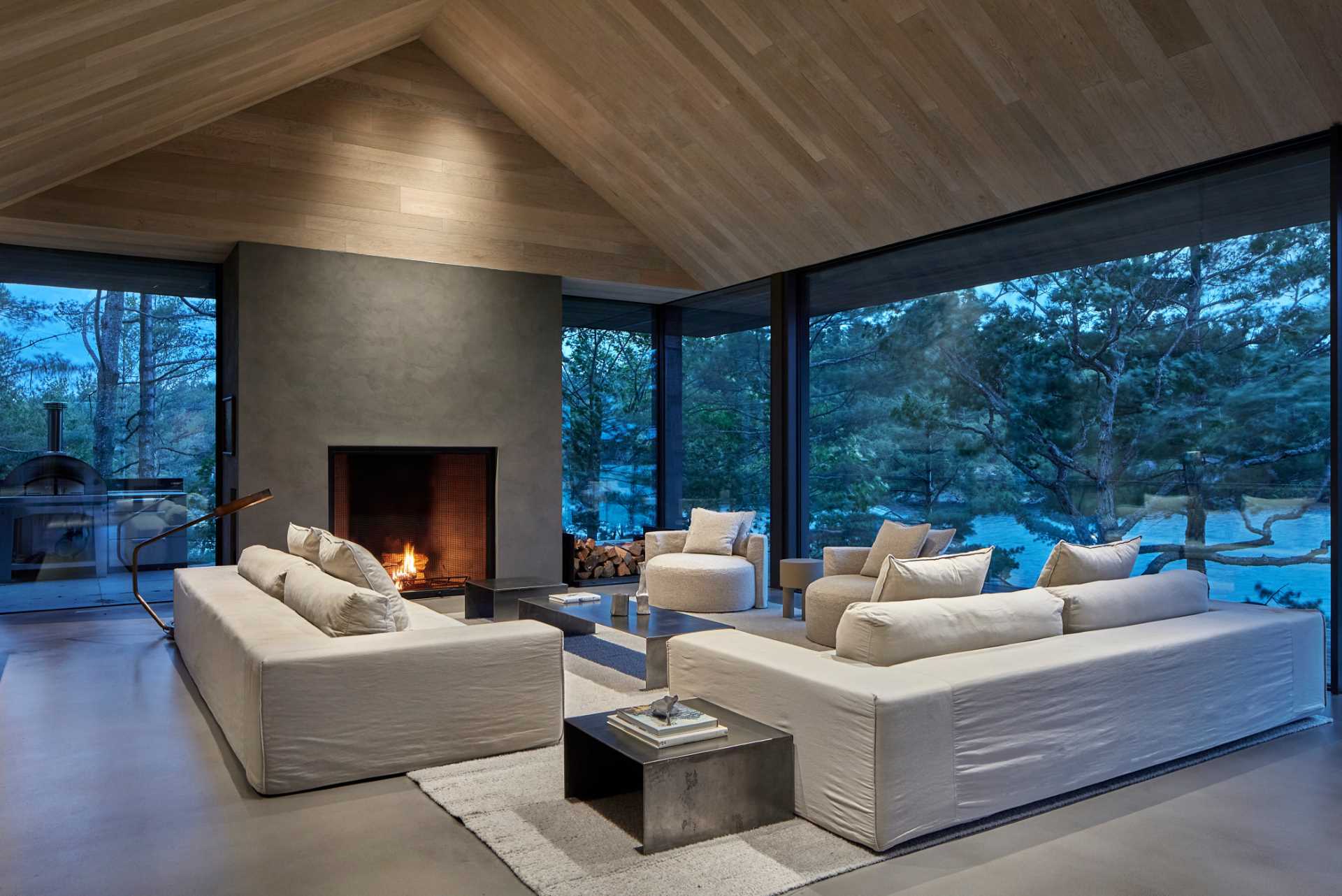 Akb Architects has designed a modern cottage in Canada that's clad in rough-sawn cedar boards and western red cedar shakes.
The residence is hidden among trees with carefully sited openings providing views of a freshwater lake. Each volume is nested above and within the existing topography with minimal environmental disruption.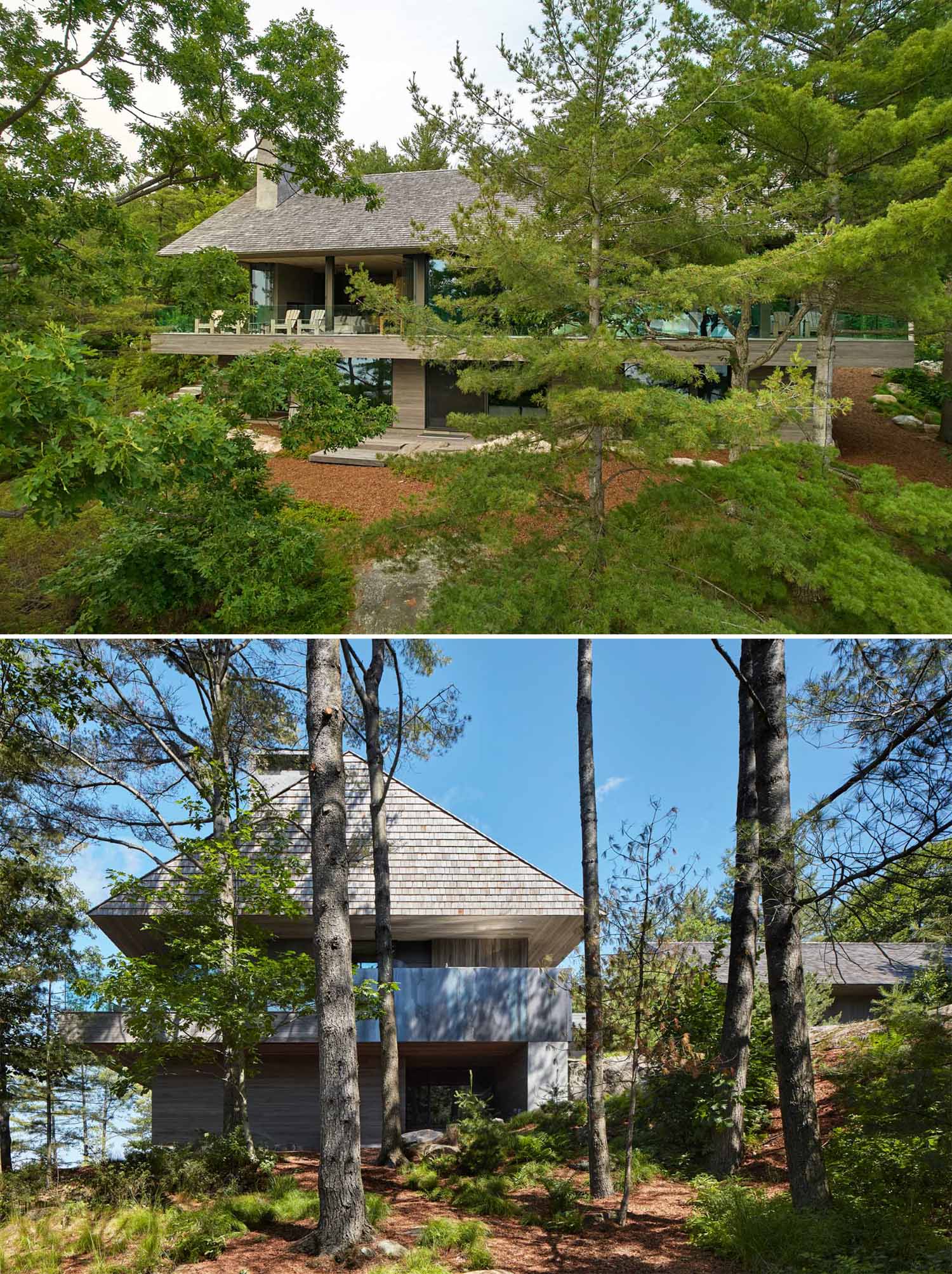 The form of the cottage hinges on two primary pitched roofs, each with a knife-edge detail using standardized wood trusses and precision-edge framing. An intermediary outdoor space is created by a broad overhang covering a wraparound deck.
The front entry features a built-in firewood storage rack made of hot-rolled blackened steel, while the cottage's exaggerated gabled rooftops and pronounced chimney stacks are a playful take on the cabin vernacular.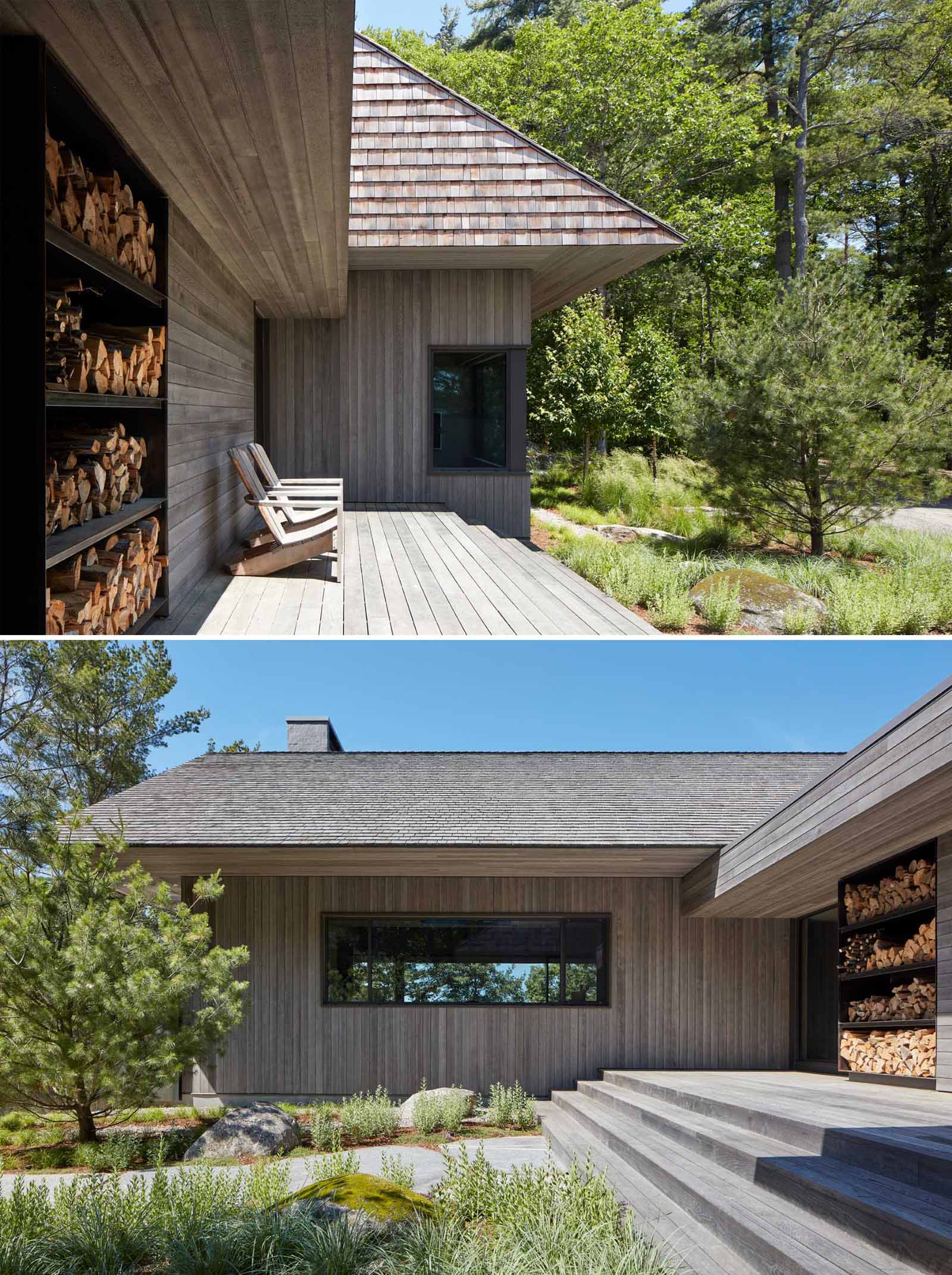 At the heart of the cottage is an open-concept living and dining area framed by a vaulted ceiling encased in hand-brushed European oak boards. Soft furnishings and area rugs in neutral tones add warmth to the space.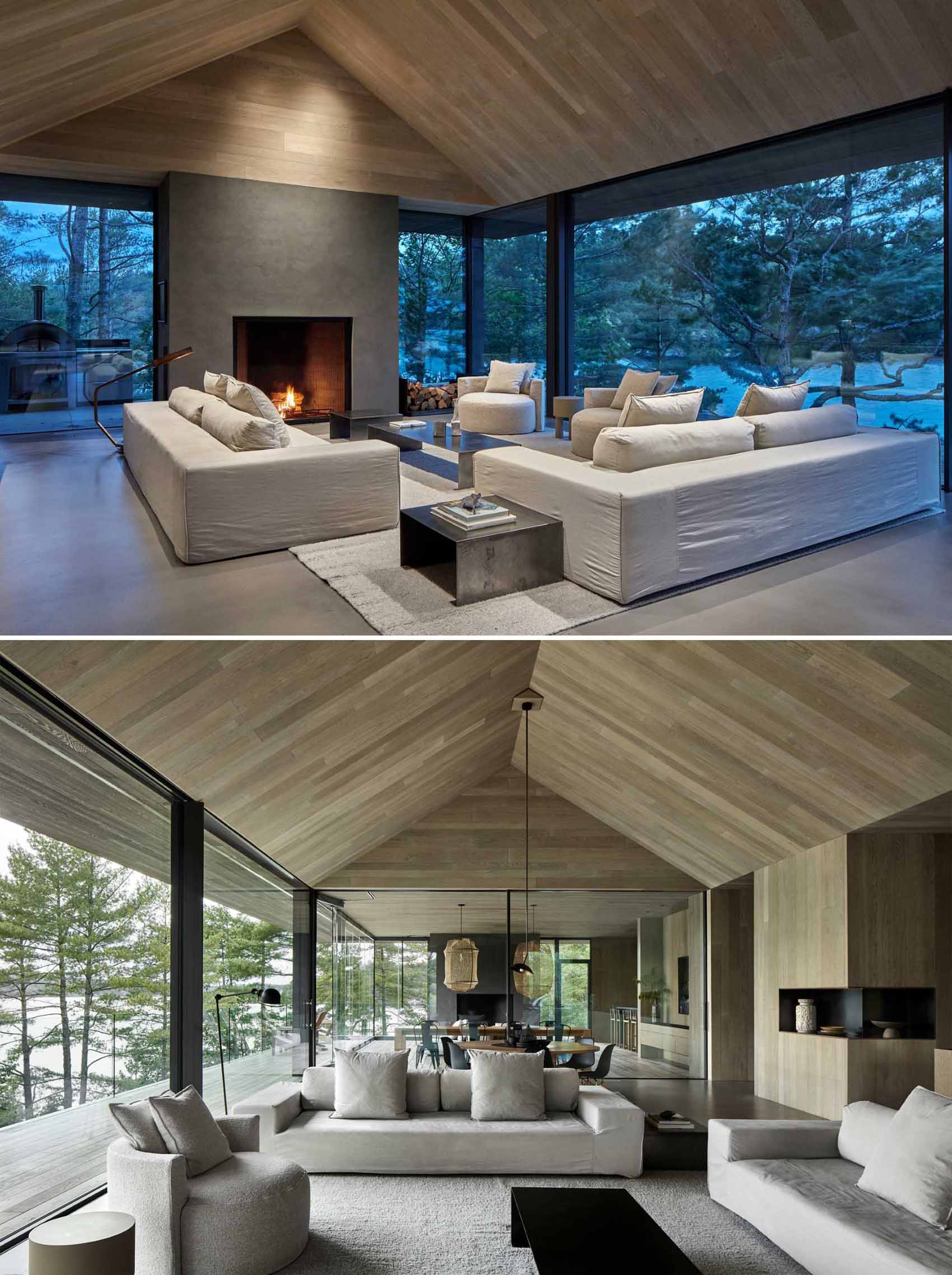 With fixed and retractable glass panels along the lakeside, the communal spaces dissolve into the natural surroundings.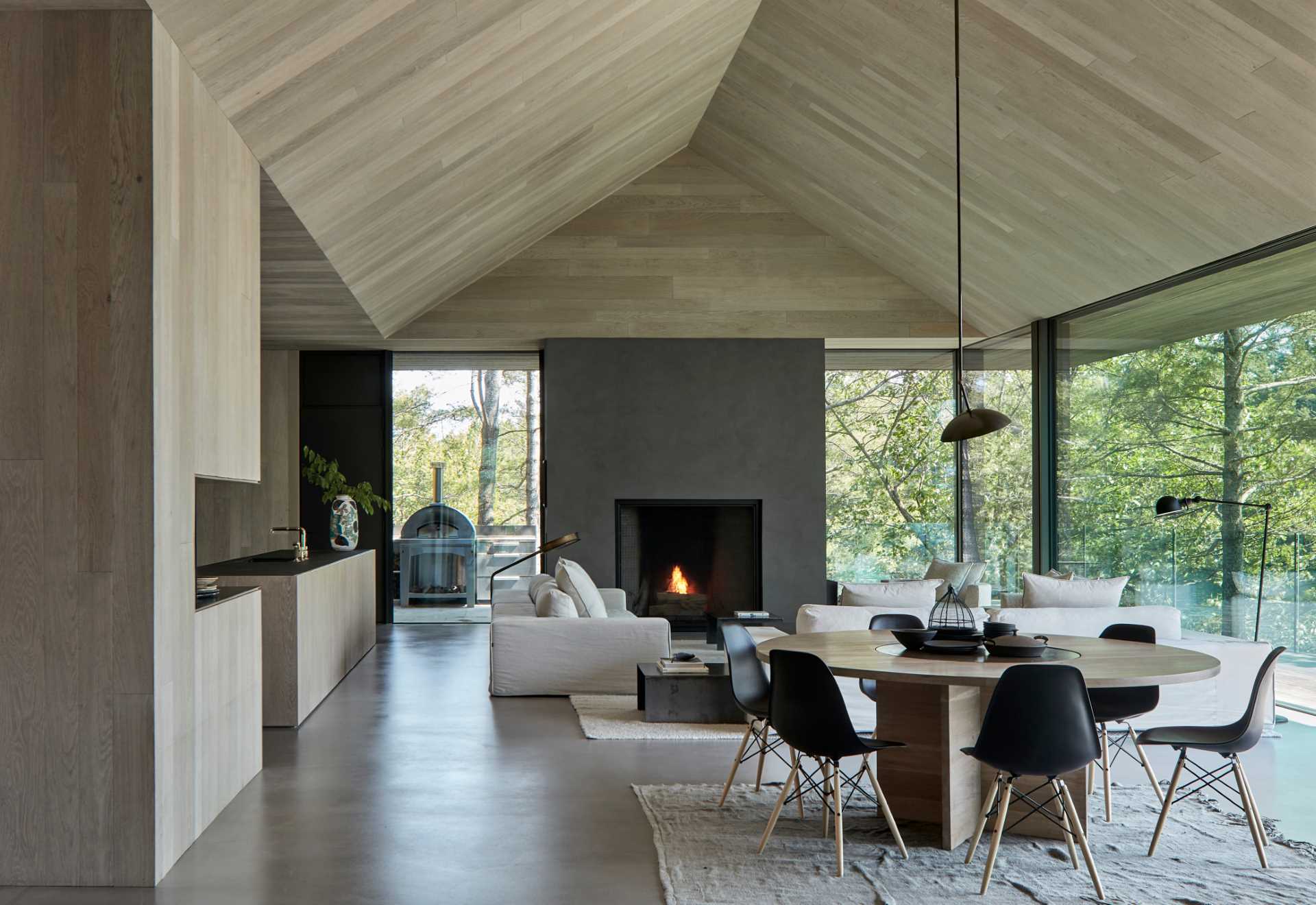 Designed for a large family that regularly entertains, the cottage features a generously sized island kitchen with a wide work aisle to allow for more than one cook and space for party guests to gather.
The interior finishes focus on the elemental, with kitchen cabinetry made to blend into the wall boards and run flush with the island's granite countertop.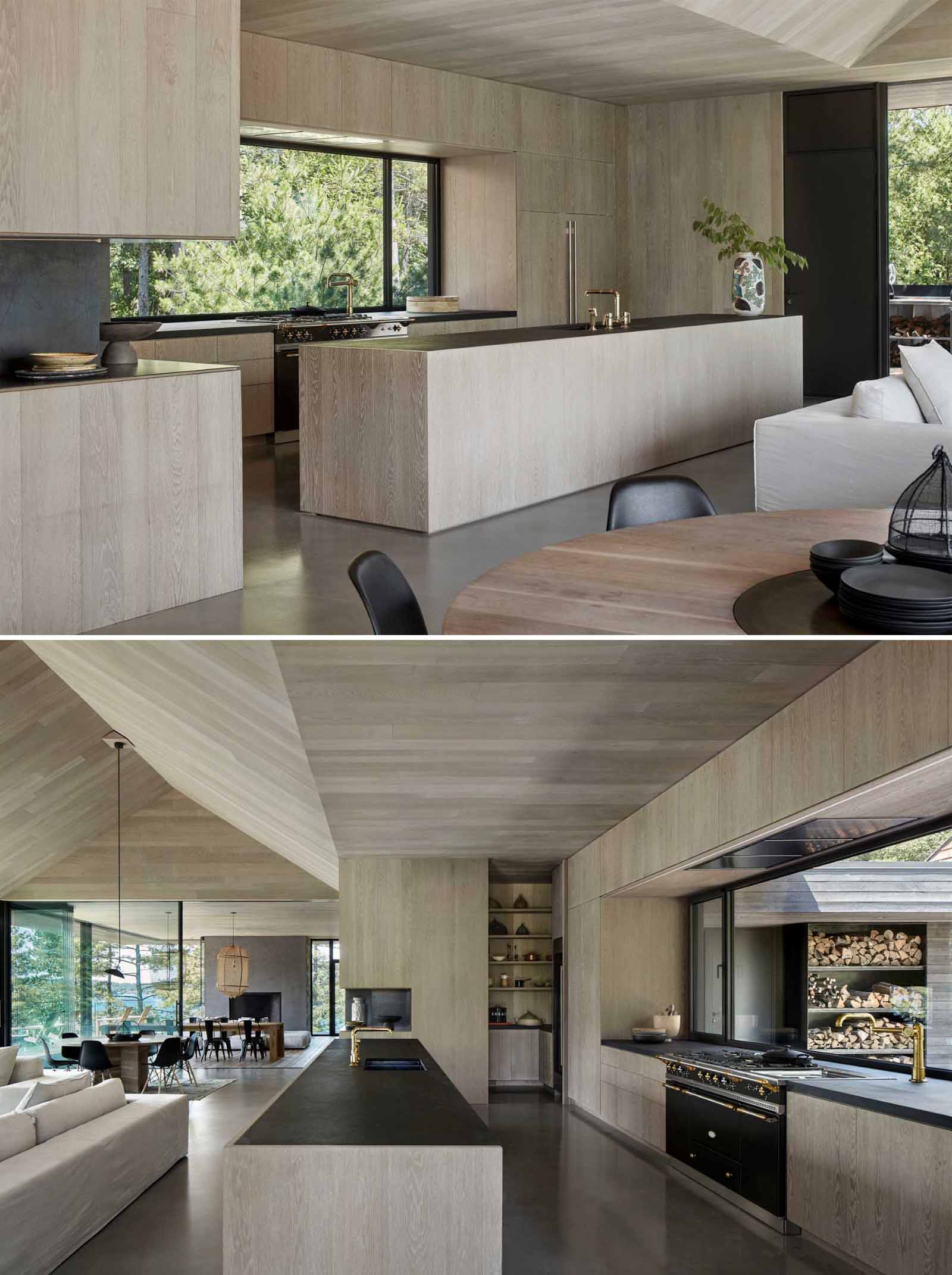 An outdoor porch with additional dining, lounge, and bar extends seamlessly from the main living and dining areas.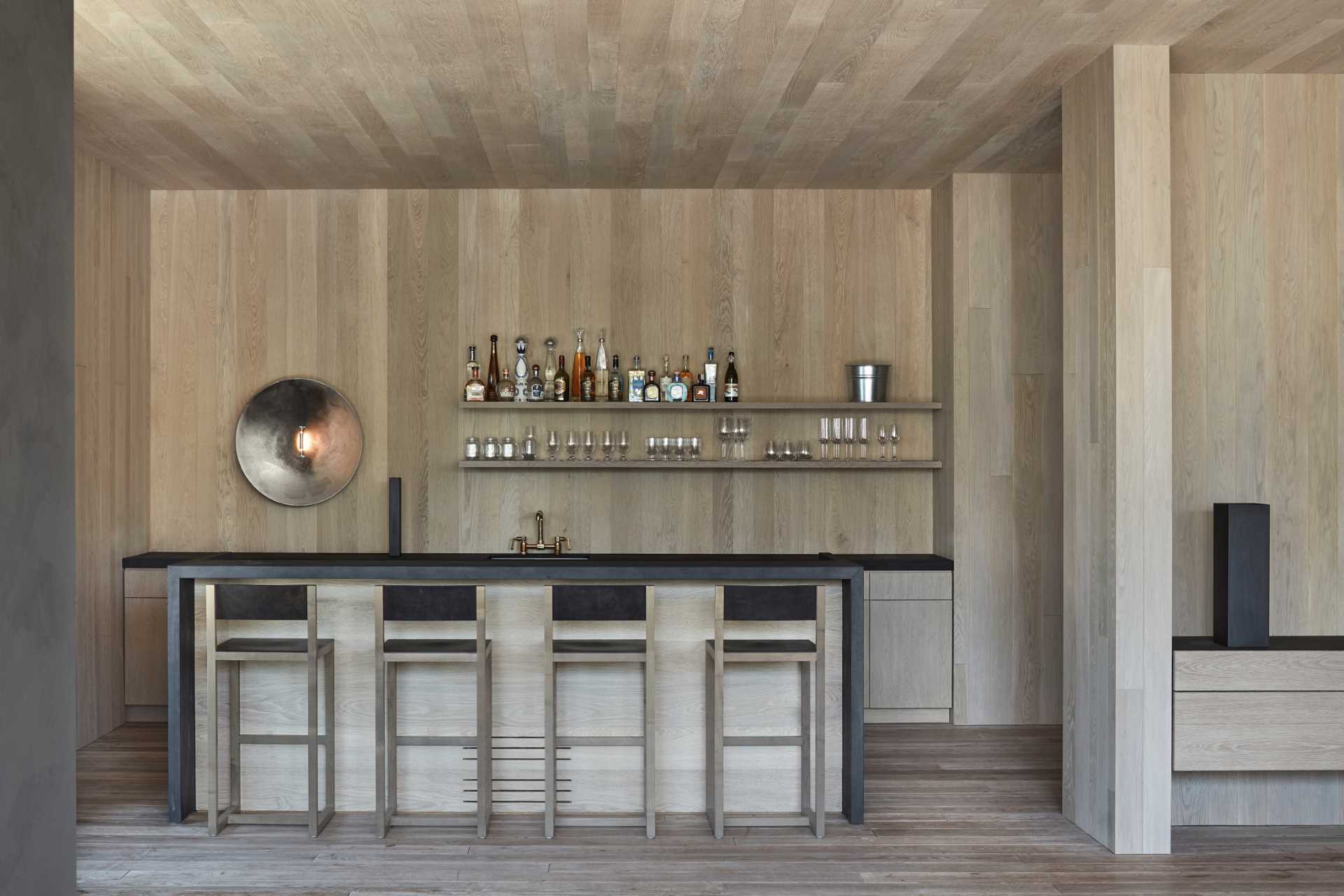 A punch window at the top of the staircase frames the view of the trees and adds natural light to the interior.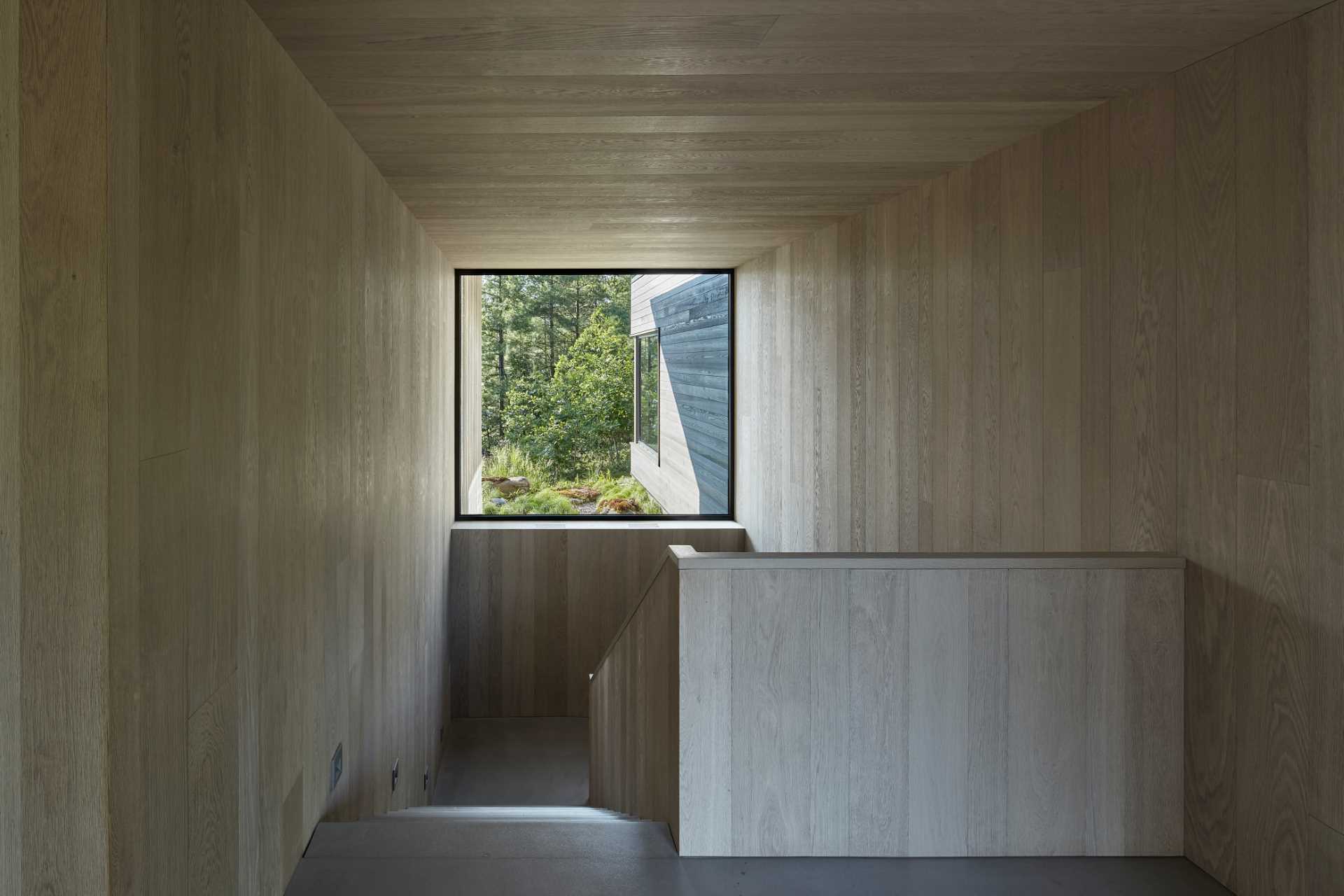 The primary bathroom complements the interior's earthen materiality and layered textural qualities, forming a calm space for relaxation.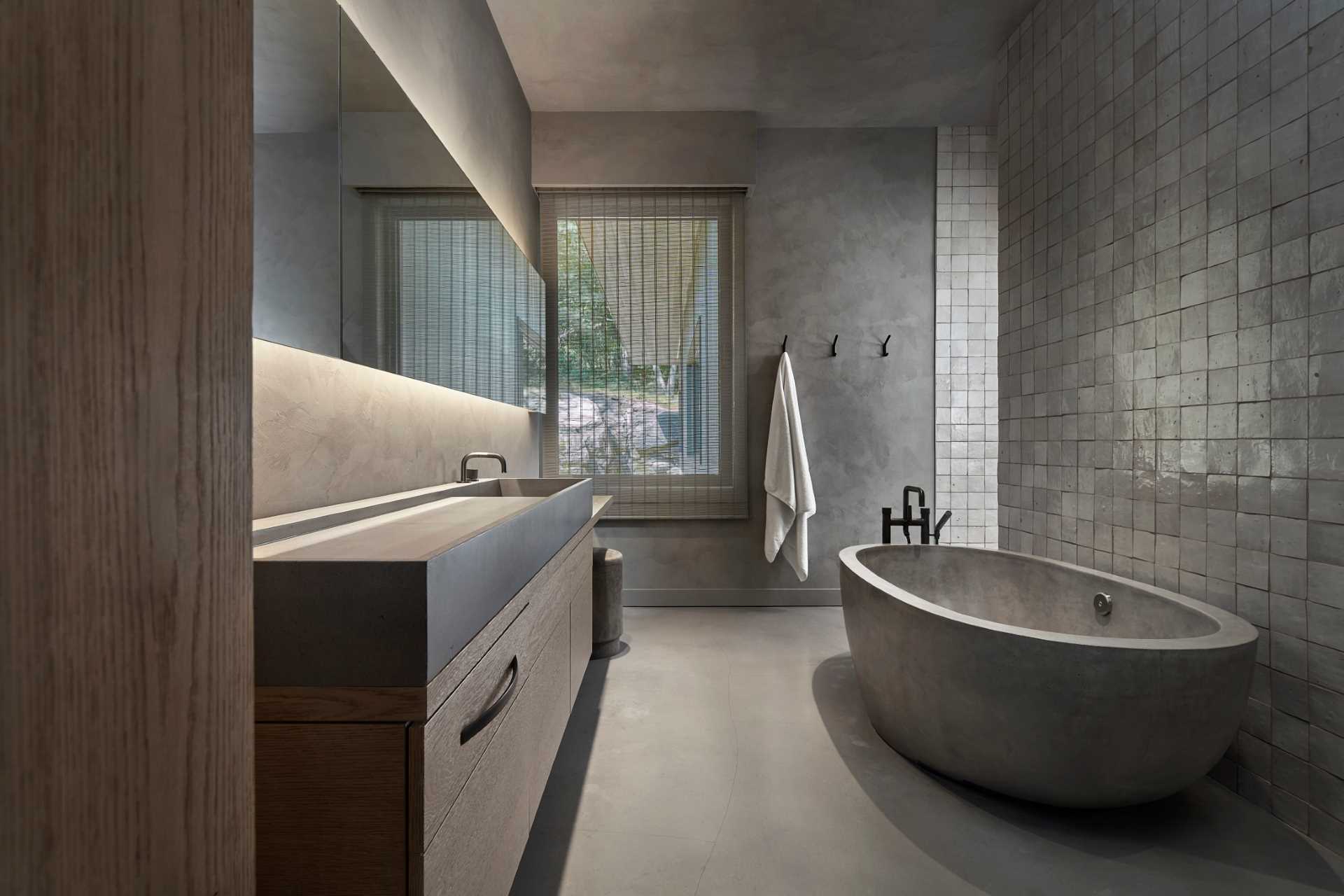 An infrared sauna located on the lower level is only steps away from the lakeshore.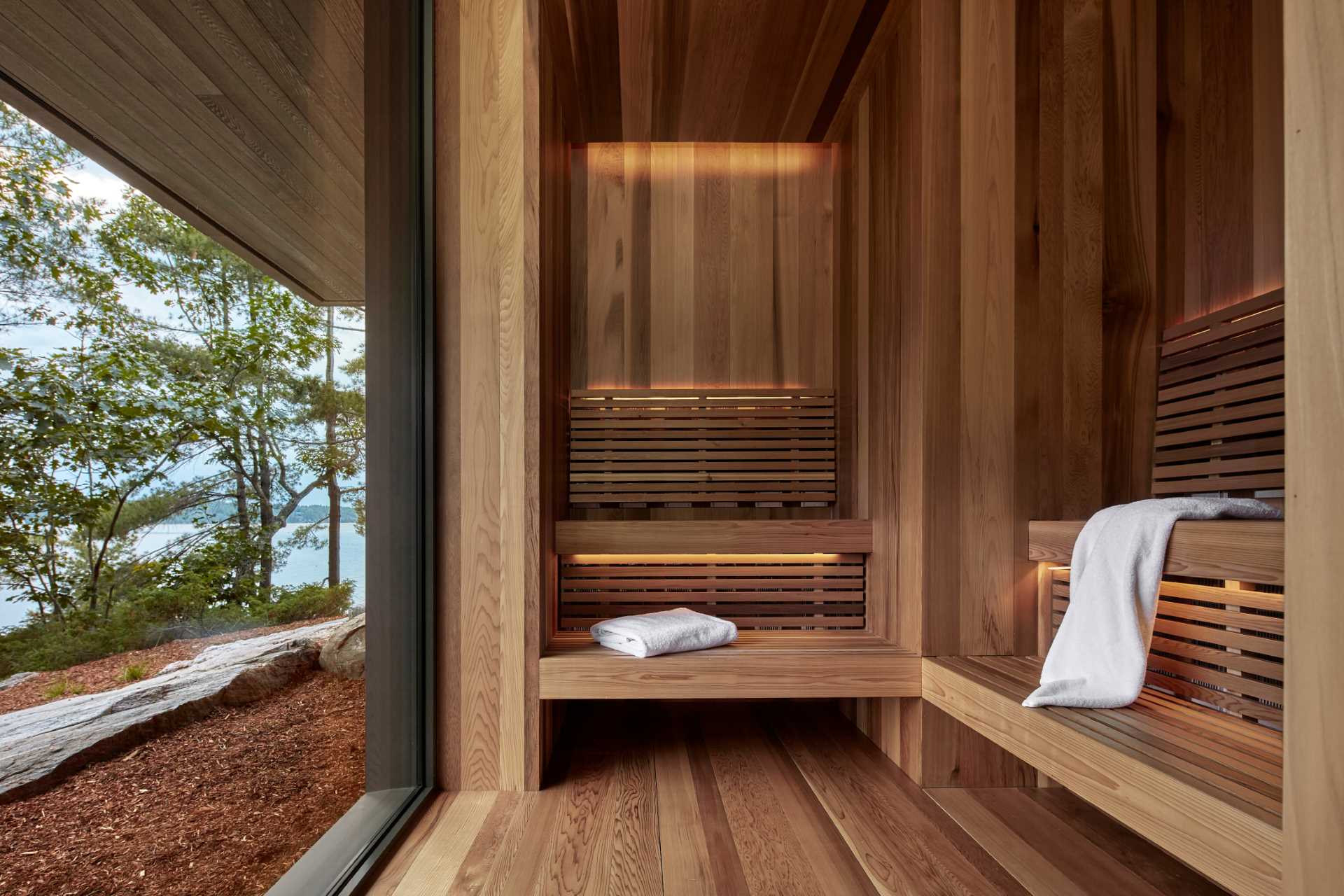 Photography by Shai Gil | Architect: Akb Architects | Design Architect: Kelly Buffey | Technical Architect: Robert Kastelic | Project Architect: Aaron Finbow | Project Team: Amanda Carson, Shay Gibson | Interior Designer: Akb Architects | Furniture Curation: Ashley Botten Design | Structural Engineers: Moses Structural Engineers | Landscape Architect: Virginia Burt Designs | Construction Manager: HLD