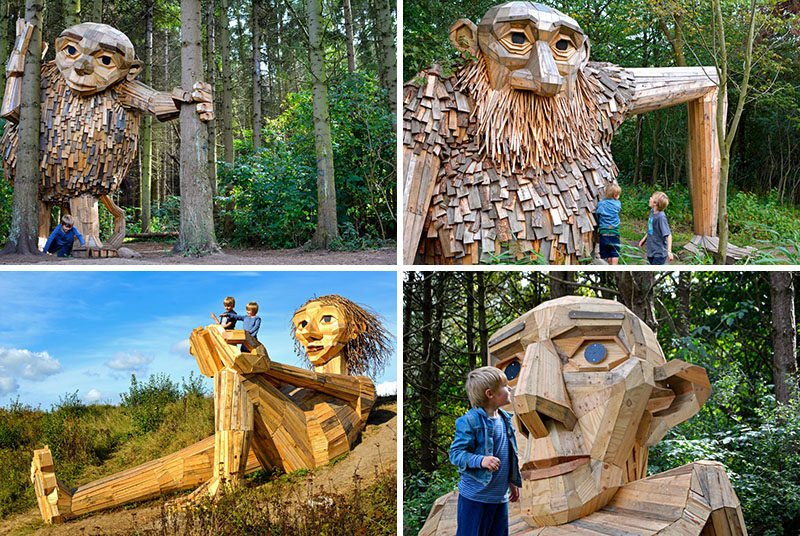 Artist Thomas Dambo has brought to life a new project: "The 6 Forgotten Giants." The project consists of six large hidden sculptures, made from various types of recycled wood, with the help of local volunteers in Copenhagen. The recycled wood used for the breathtaking giants varies from scrap wood, to cut offs from old trees, to buildings that have been torn down.
The aim of this project is to bring art out of the museum and show the alluring nature of the outskirts of Western Copenhagen. Each giant is hidden in a beautiful location, and Thomas encourages individuals to go on a treasure hunt, using the map to find them.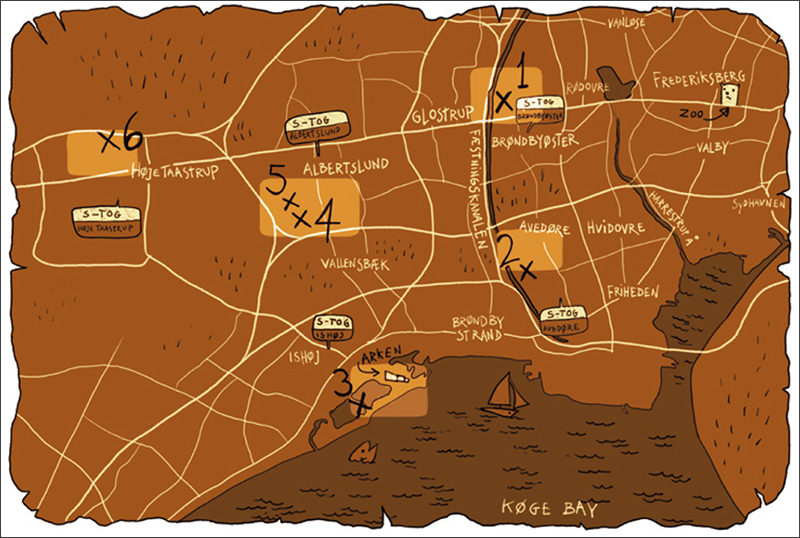 ---
Little Tilde hides in the forest and looks through a set of trees. She looks over to the opposite side of the lake where a viewer can catch a glimpse of her from the other side. As a bonus, Thomas filled Little Tilde with 28 bird houses so birds can seek shelter in the winter.
---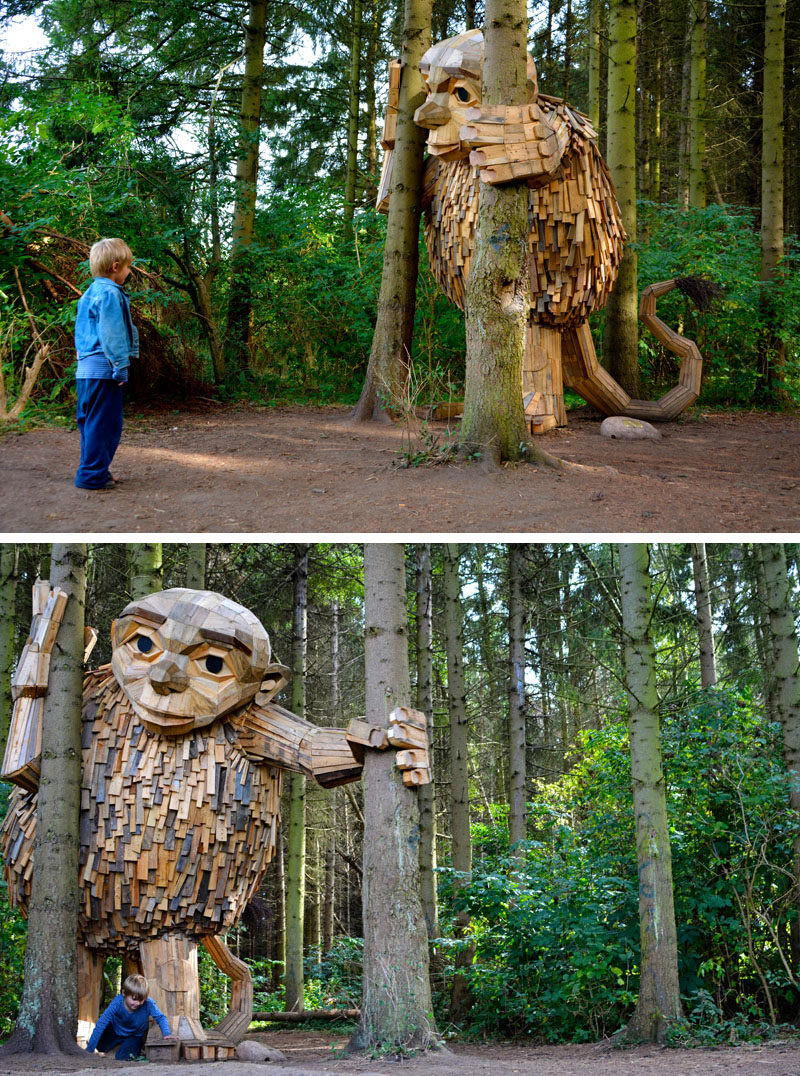 ---
Teddy Friendly stands at a water stream extending his hand so he can help people cross. Teddy is named after a friendly teacher that assisted in building the sculpture.
---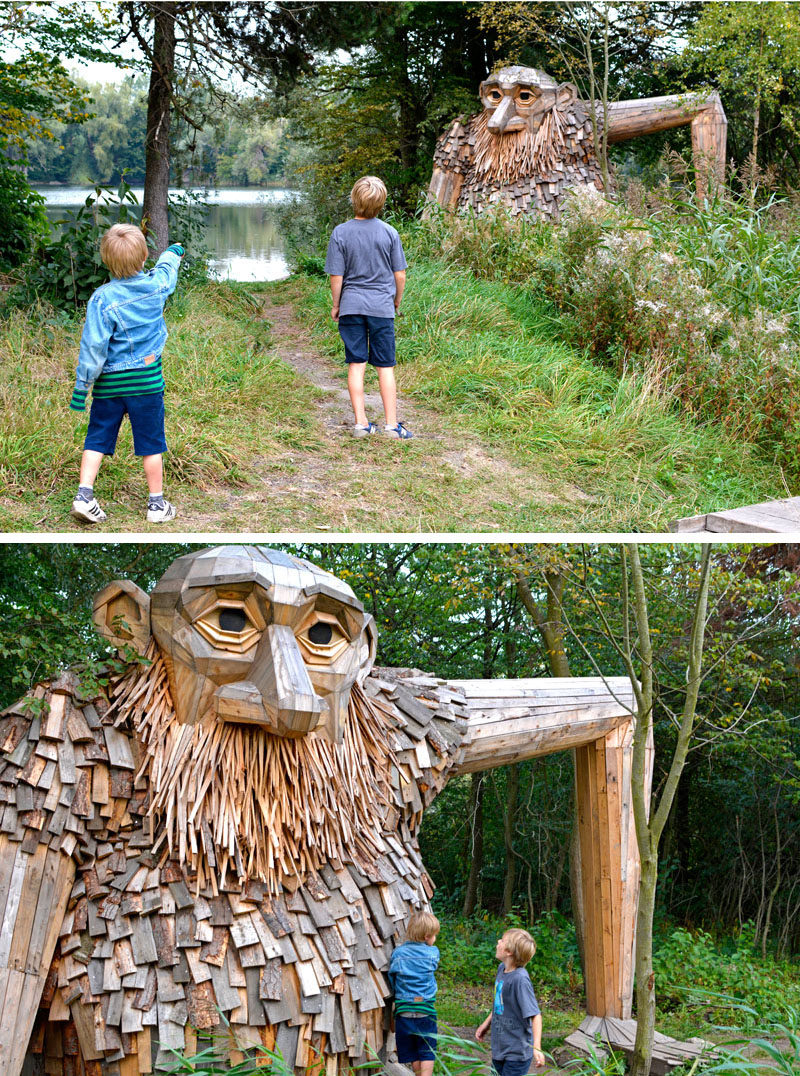 ---
Hill Top Trine rests on top of a little hill in Hvidovre, Copenhagen. One can climb into Trine's hands and look out at the beautiful view.
---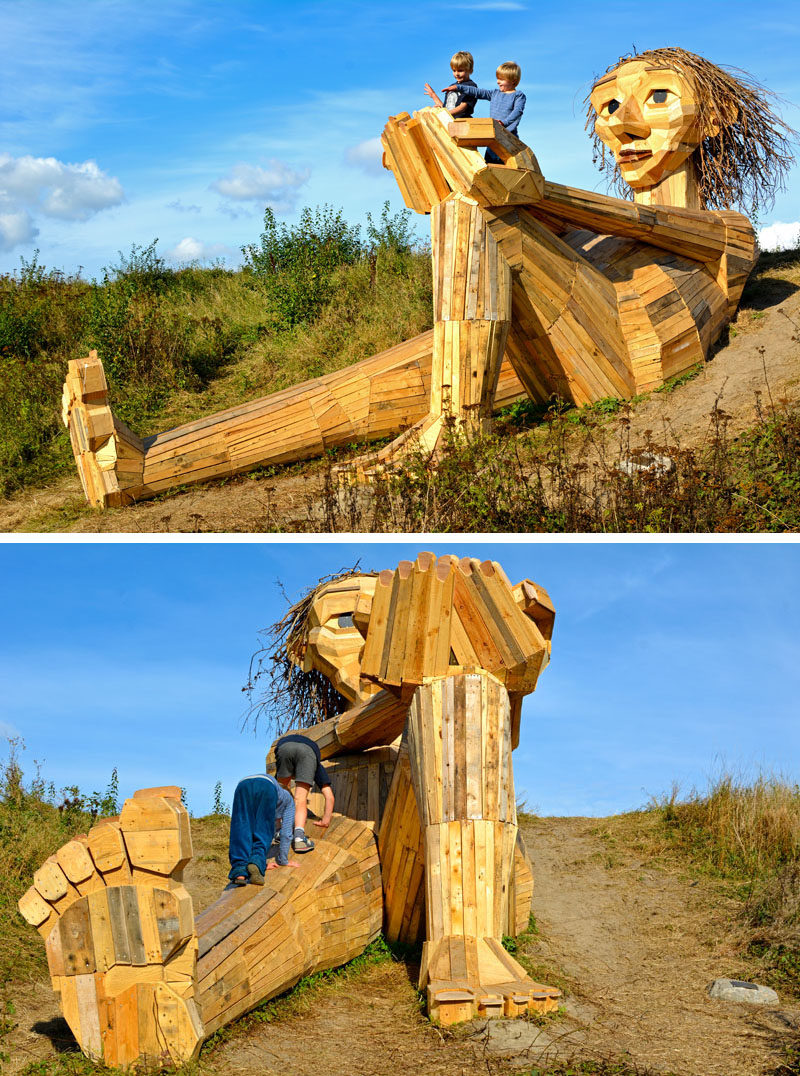 ---
Sleeping Louis is taking a nap on a hill that is covered by trees and surrounded by nature. This sculpture allows for people to crawl inside and play, or sleep!
---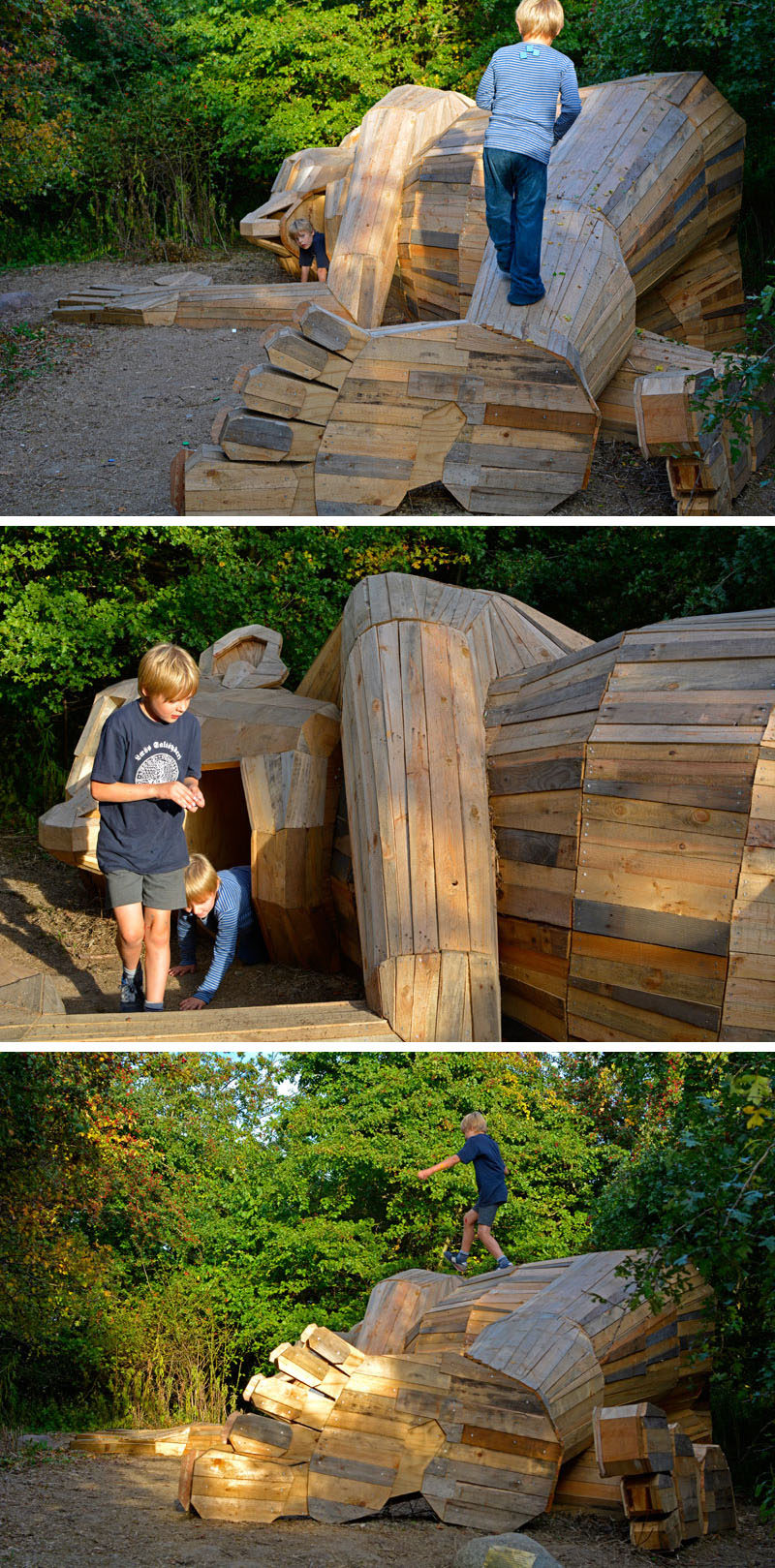 ---
Thomas on the Mountain has a good place to hangout on top of a hill. His legs are long and provide a good place for people to sit and talk about nature.
---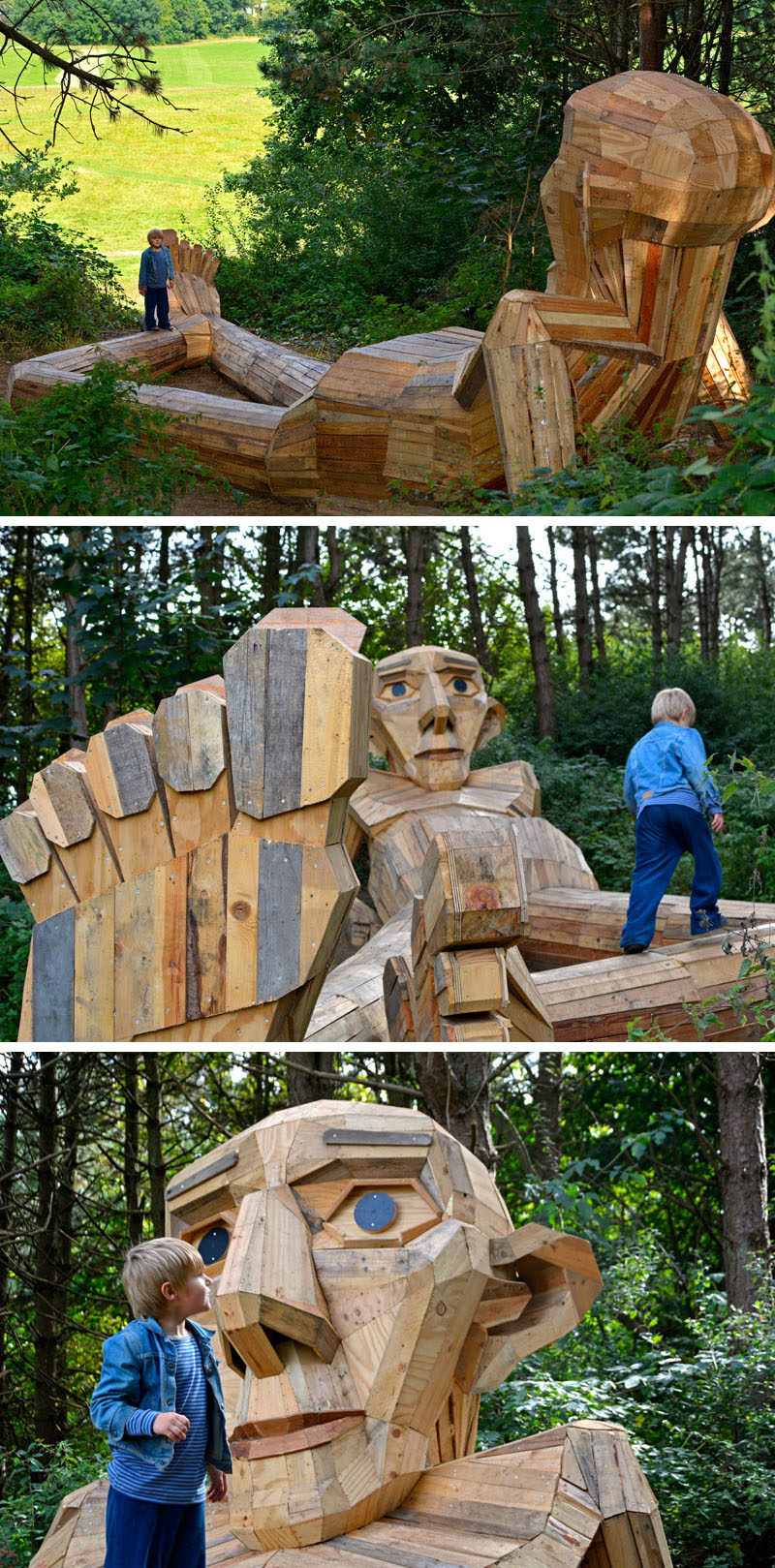 ---
Oscar Under the Bridge, likes to hide under a bridge. Oscar is made of scrap wood from a torn down watermill and broken pallets.
---

---
Here's a video you can watch to learn more about the Giants…
---