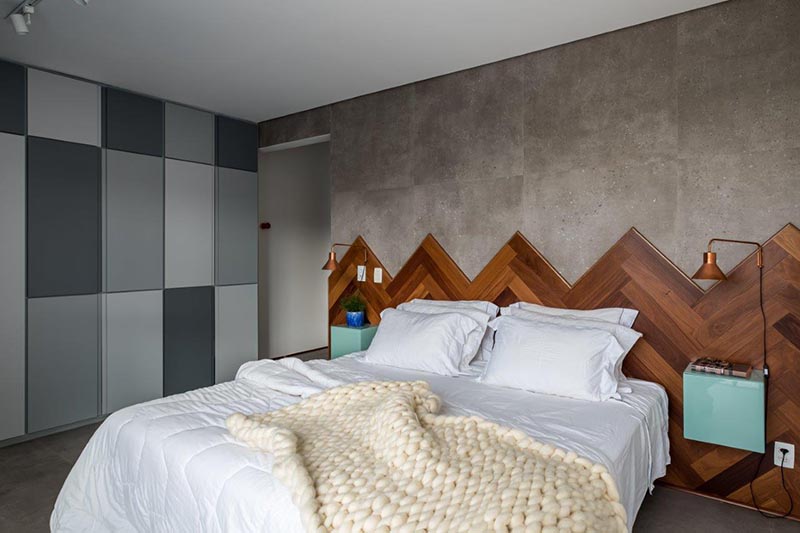 Architecture and interiors firm SP Estúdio Office have designed a new house in Sao Paulo, Brazil, and as part of the design, they included a wood headboard in one of the bedrooms.

The headboard, made from rich, warm wood, that's been installed by attaching wood boards to the wall in a herringbone pattern.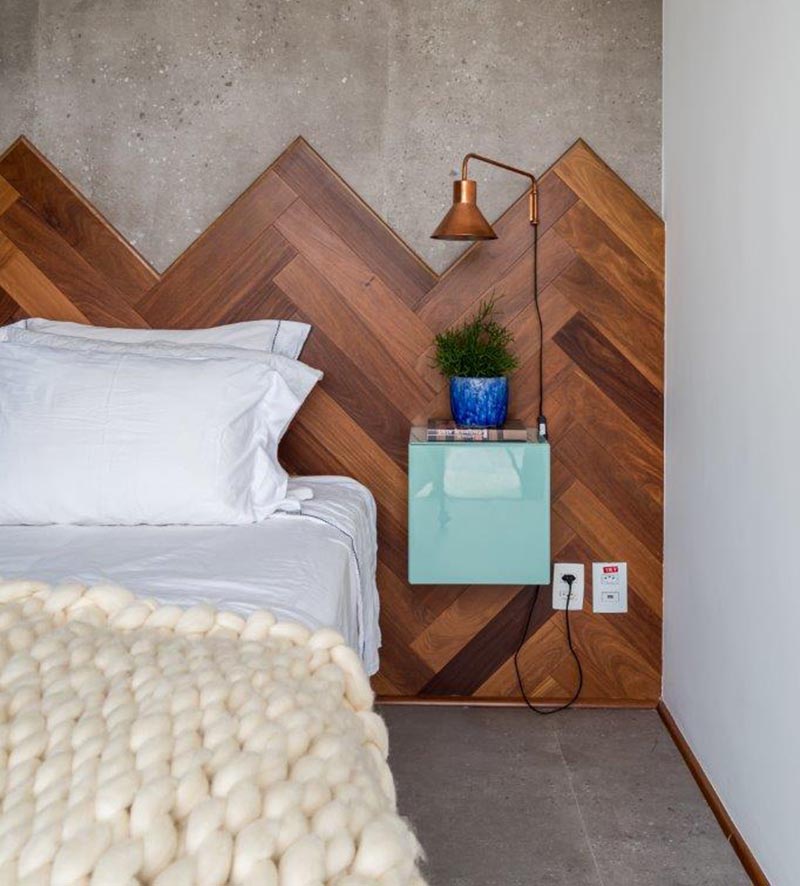 The wood headboard, with its different shades of wood, travels the entire length of the wall, adding visual interest to the room, and softening the concrete wall and floor of the bedroom.