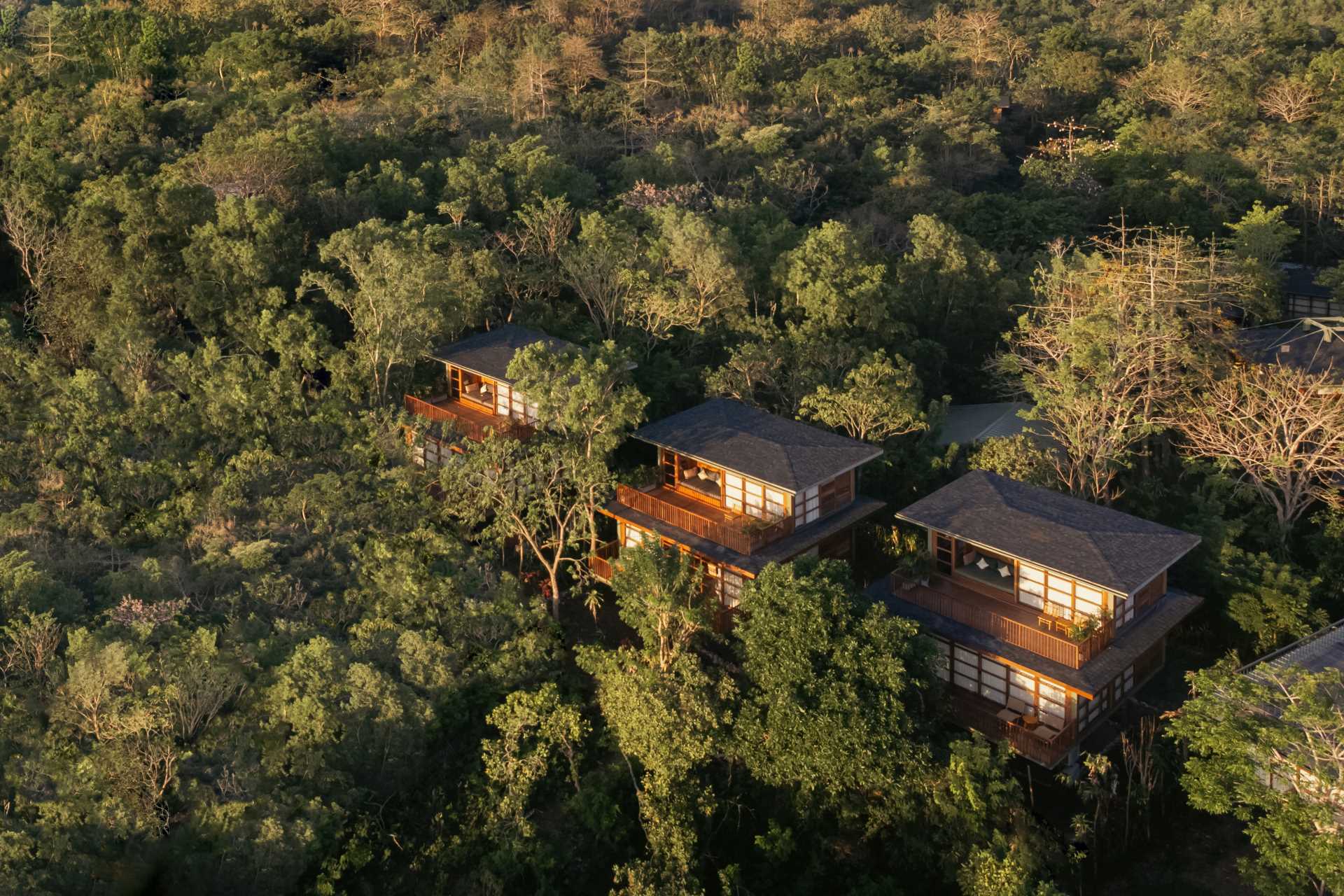 Stilt Studios has shared photos of a newly completed project called the Treehouse Villa, which is located in Grün Resort Uluwatu, a family-run nature-focused luxury boutique resort in Bali.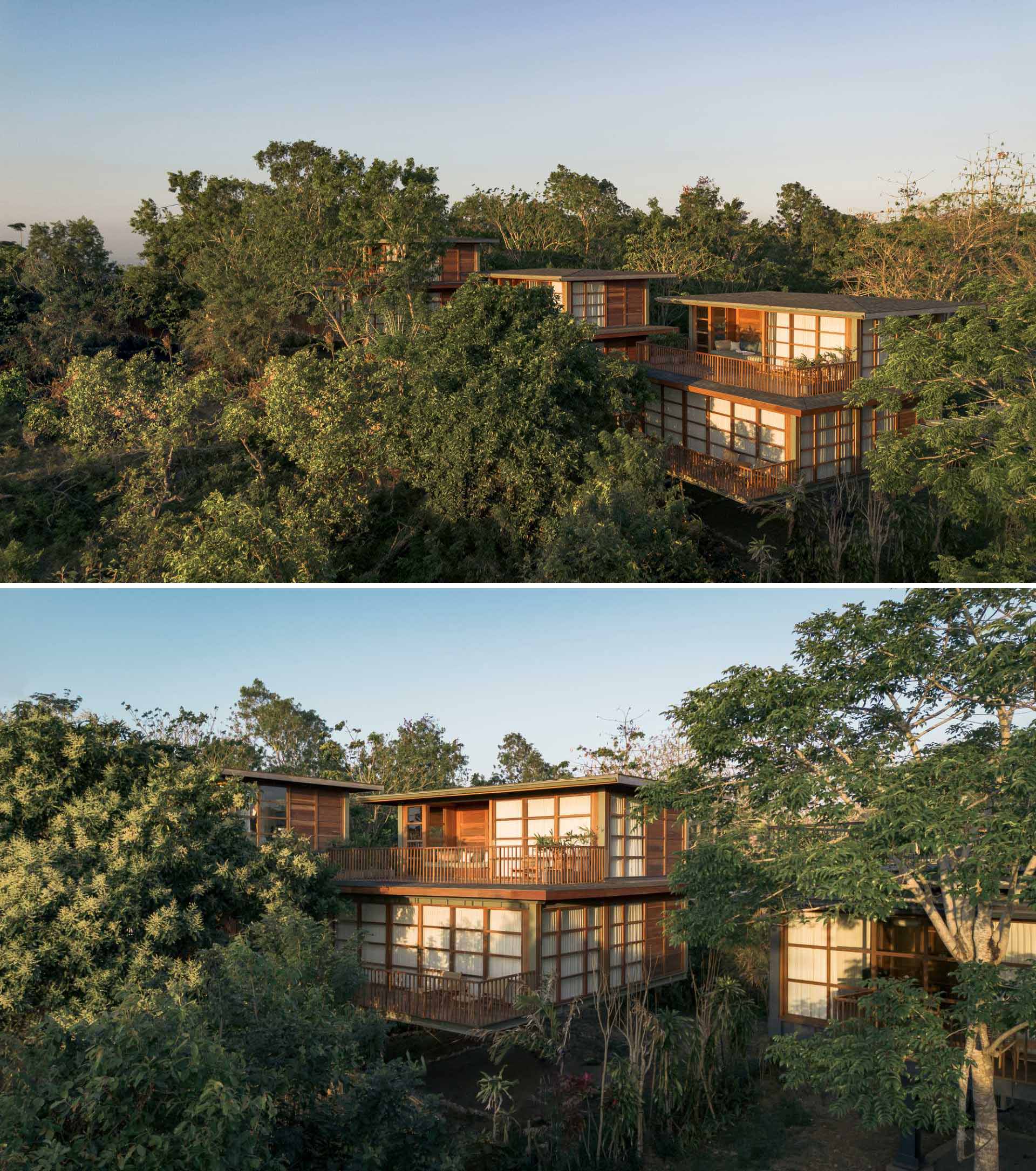 The project consists of 7 distinct units seamlessly woven into the surrounding landscape, with each raised up into the trees on elevated stilted foundations.
Ascending the wooden stairwell, guests are greeted by a 64 sqm open-plan layout, deftly fusing living, dining, and kitchen spaces.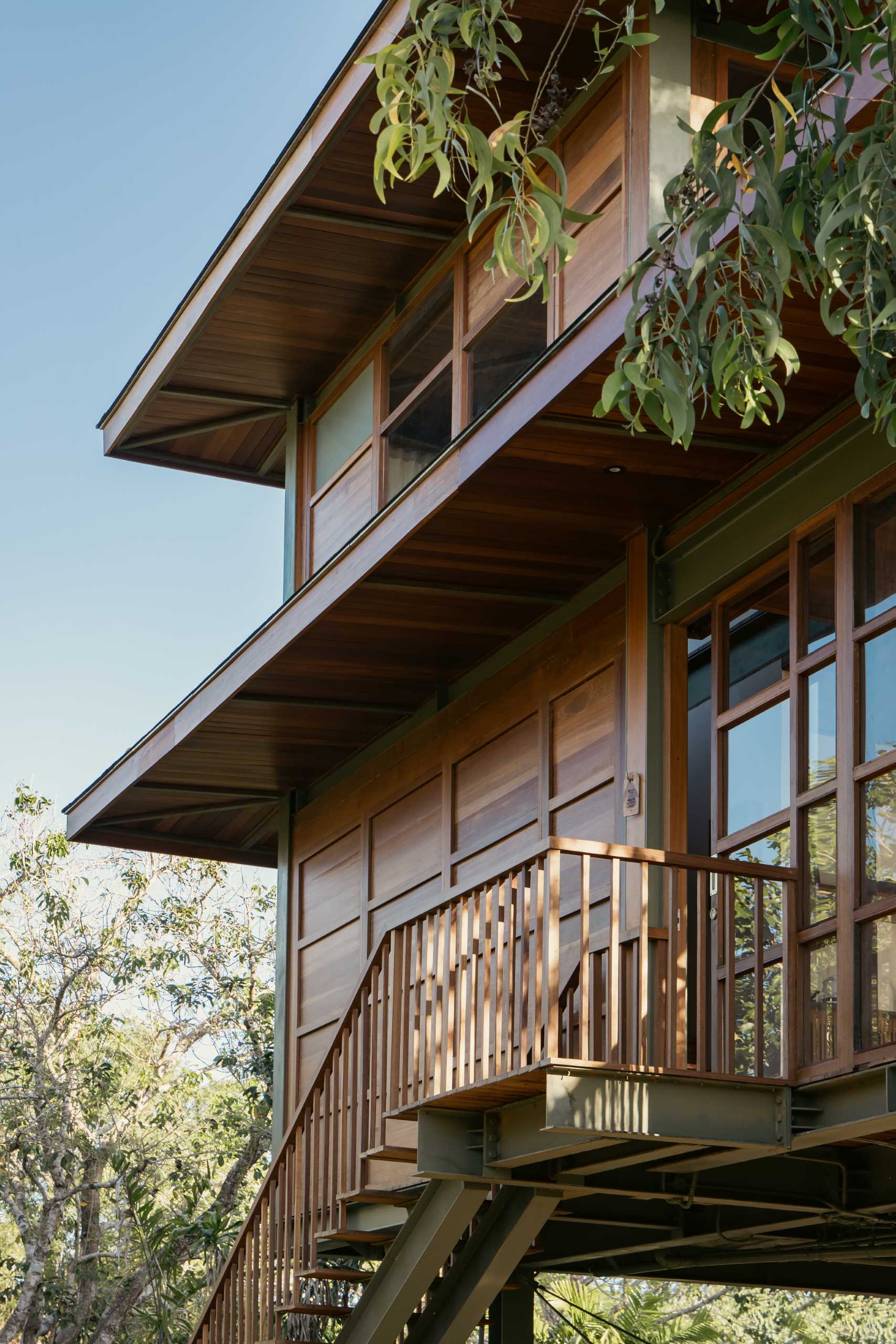 Upon arrival on the first floor, you step into the dining area, furnished with a wood table and chairs. A wall of windows floods the interior with natural light.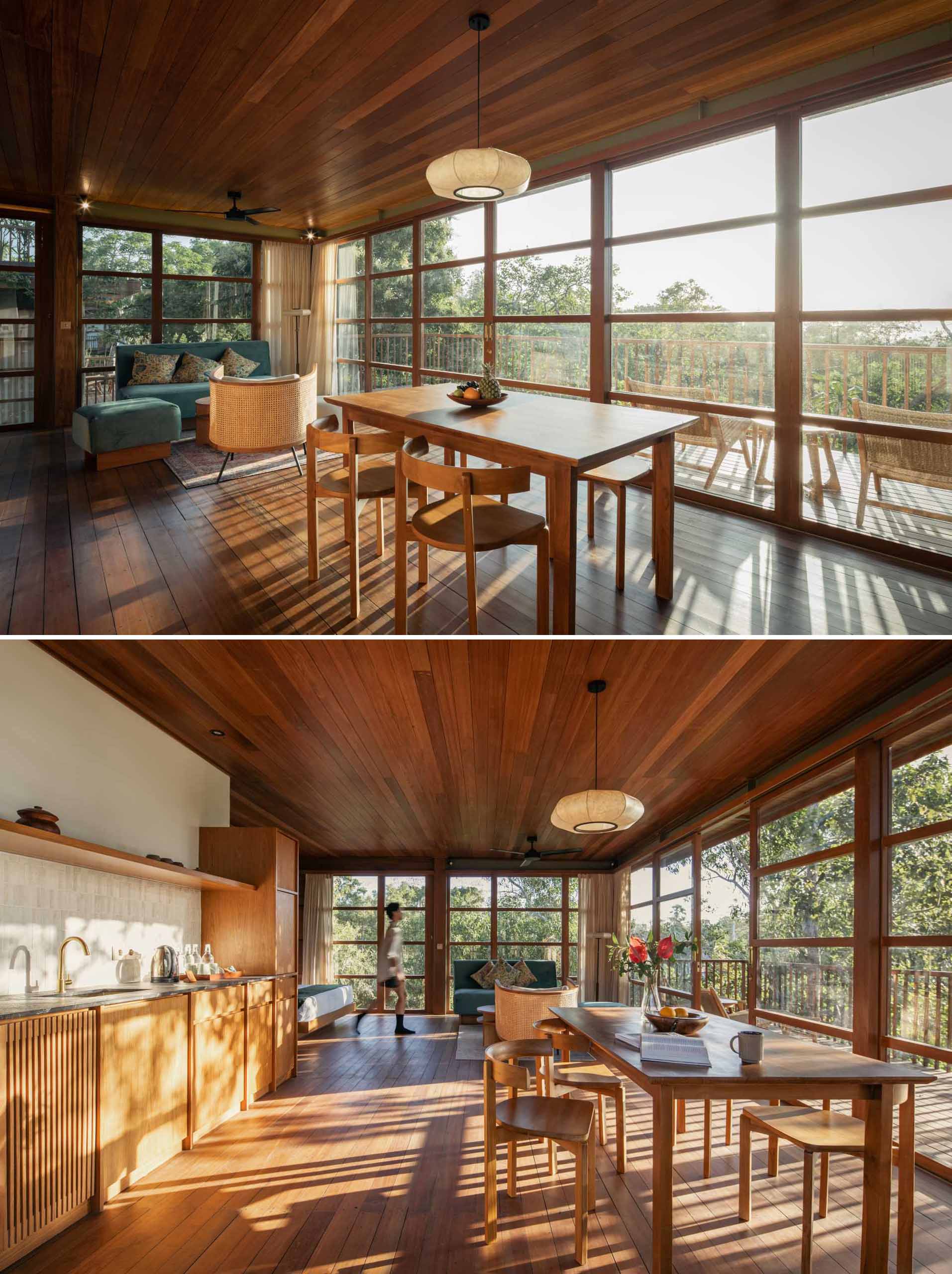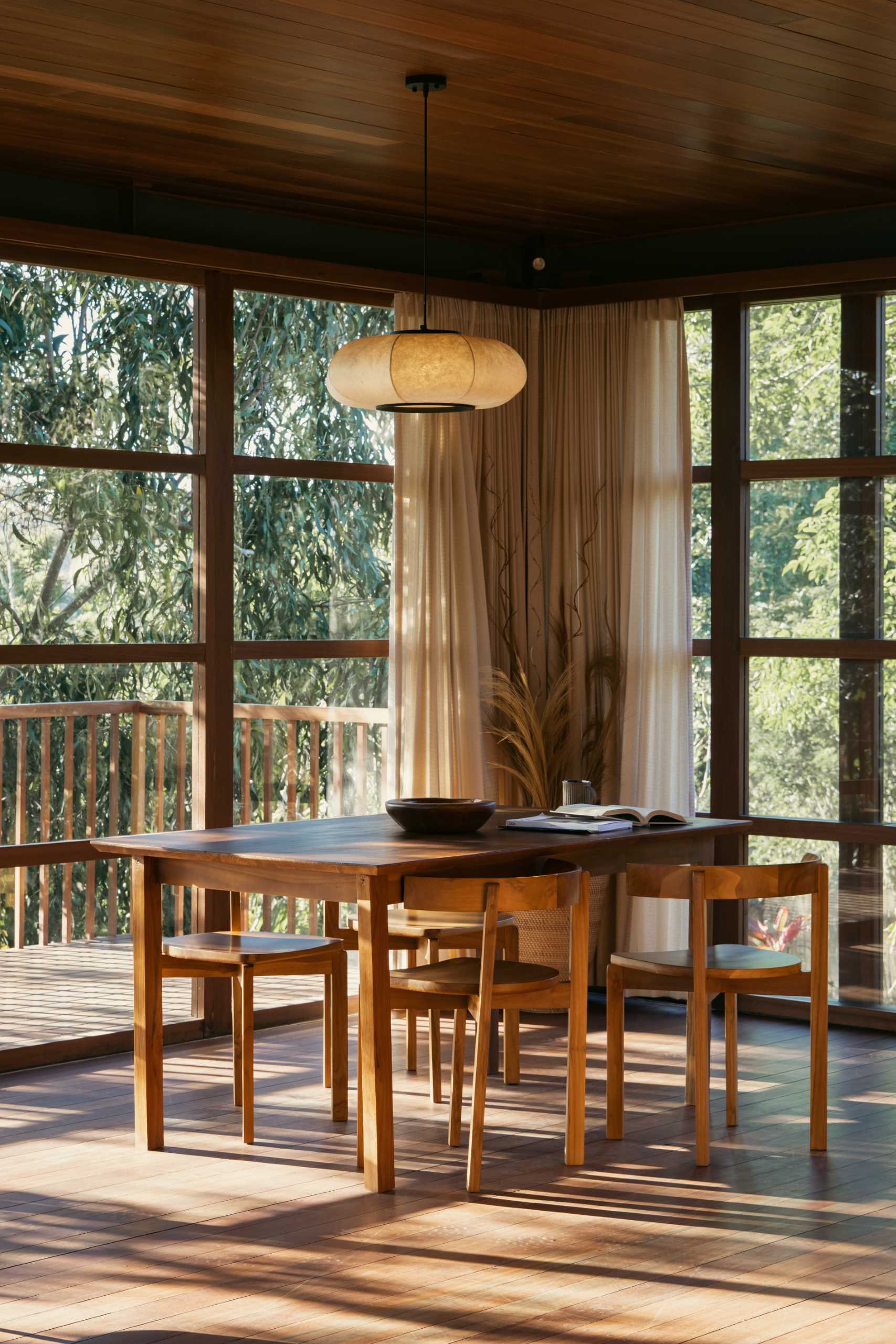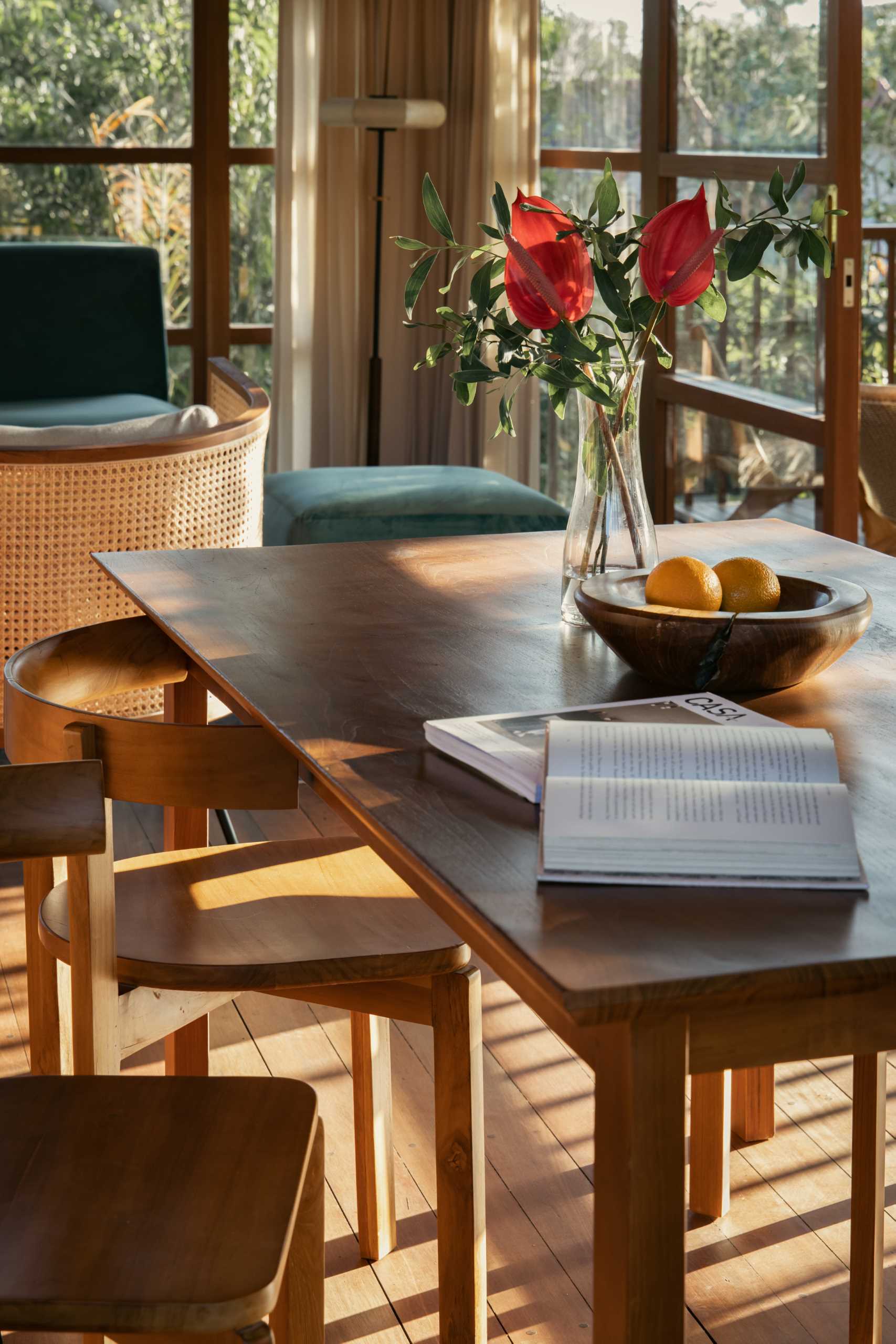 Adjacent to the dining area is the kitchenette, with wood cabinetry.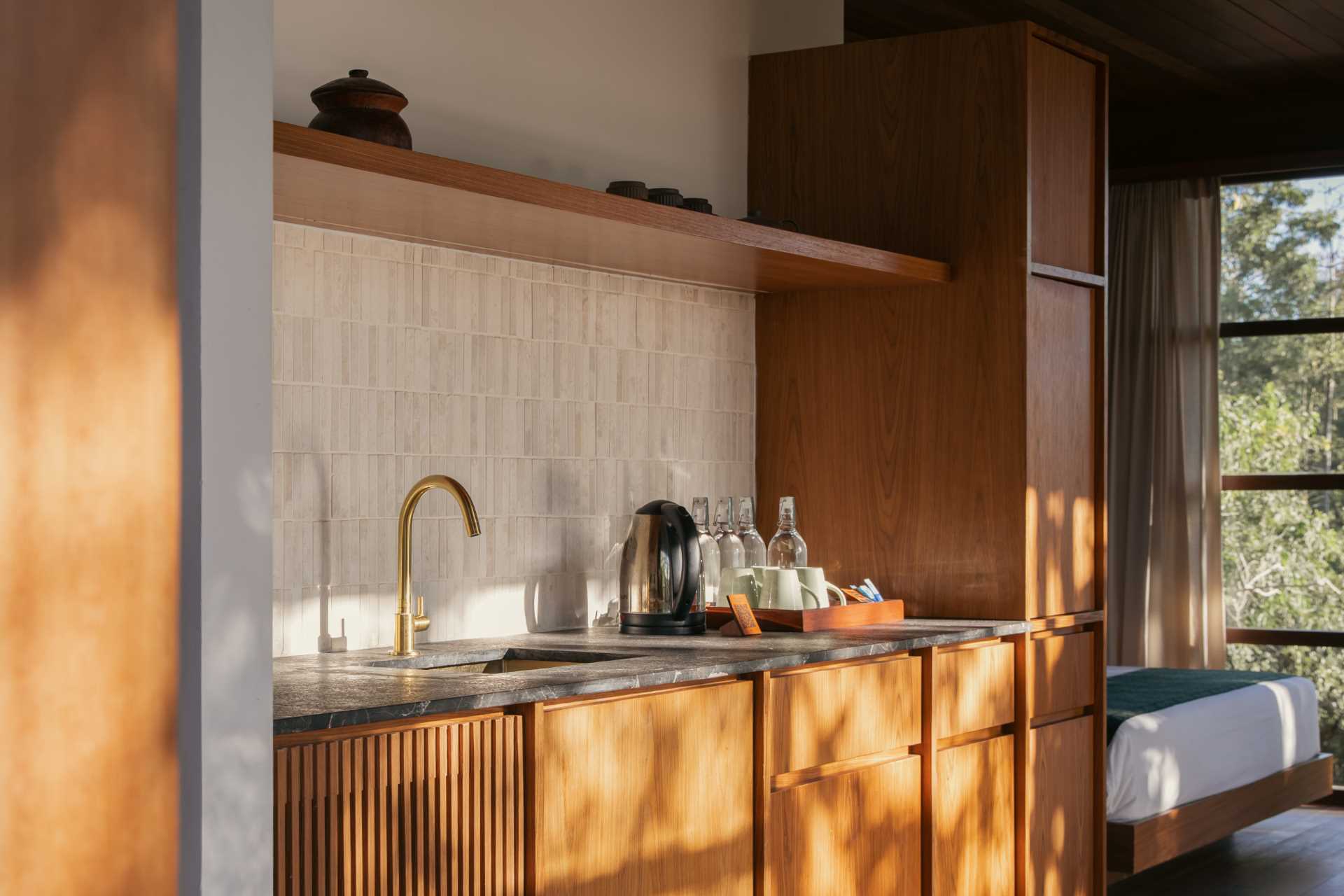 The dining area and kitchenette lead into the living room, with sliding doors opening to a balcony the same width as the villa. At night, hidden lighting creates a glow around the interior.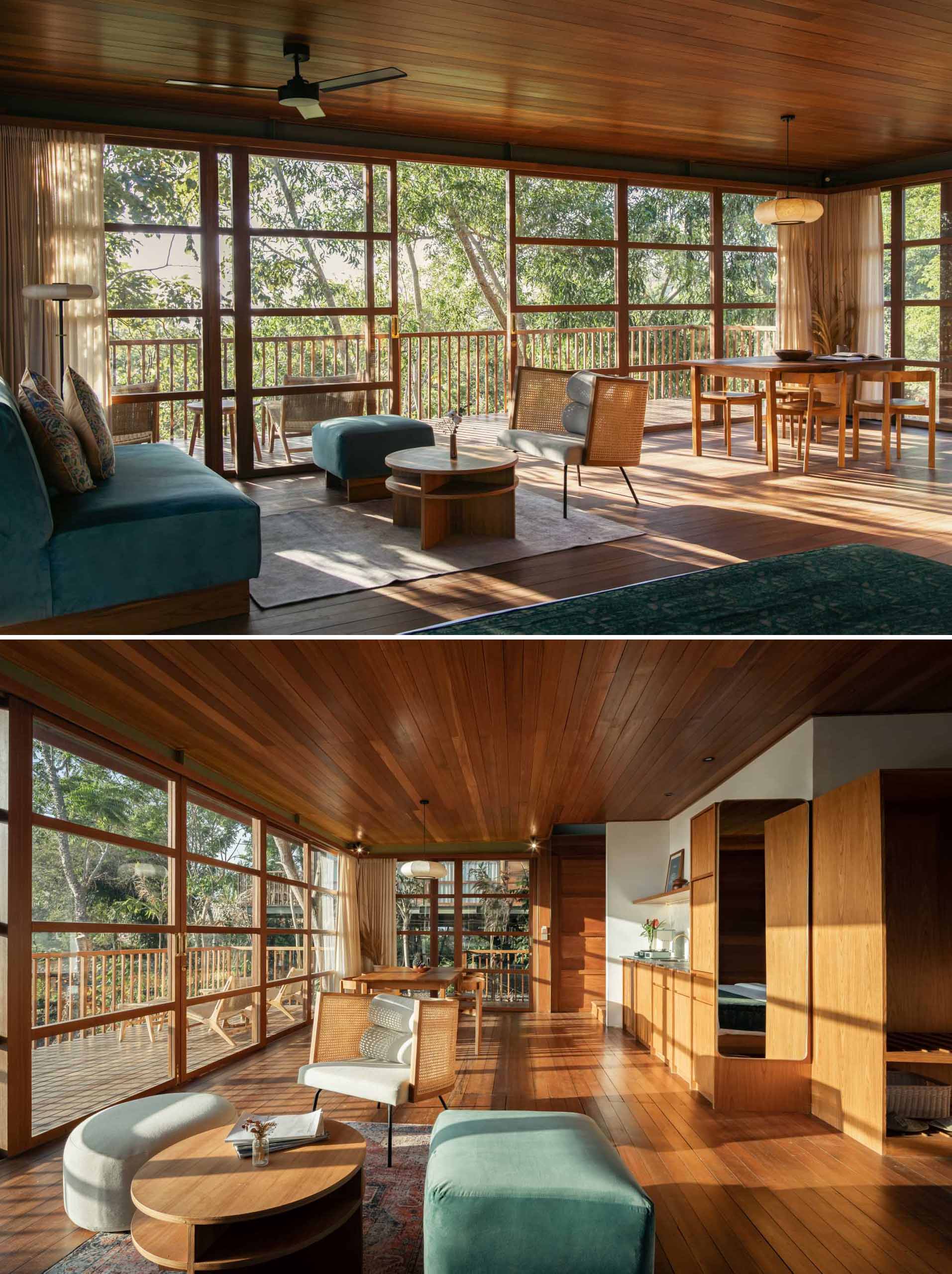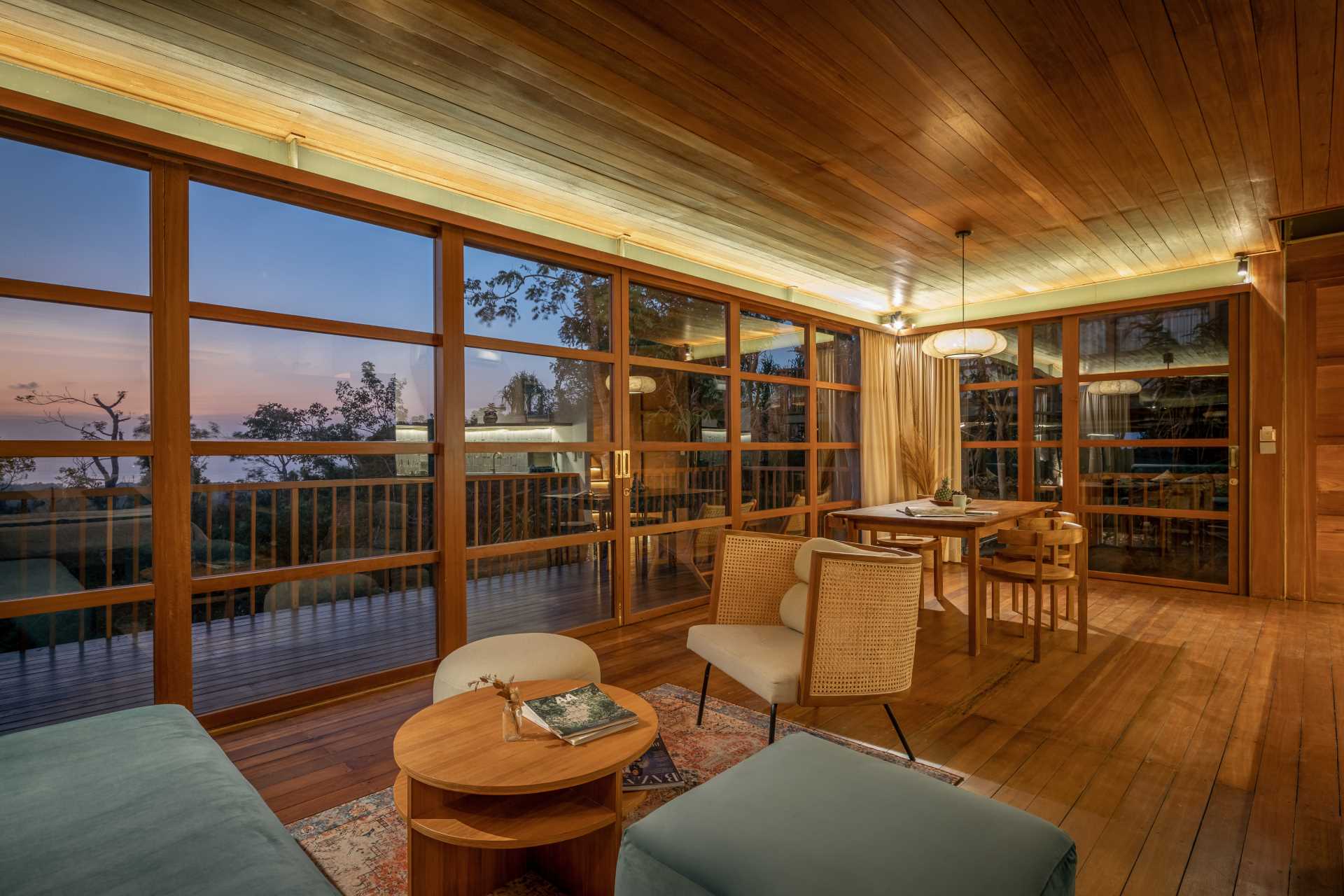 Back inside, there's a bedroom tucked around the corner. The bed is positioned away from the wall and includes a desk hidden from view, and along the wall, there's an entry to the bathroom.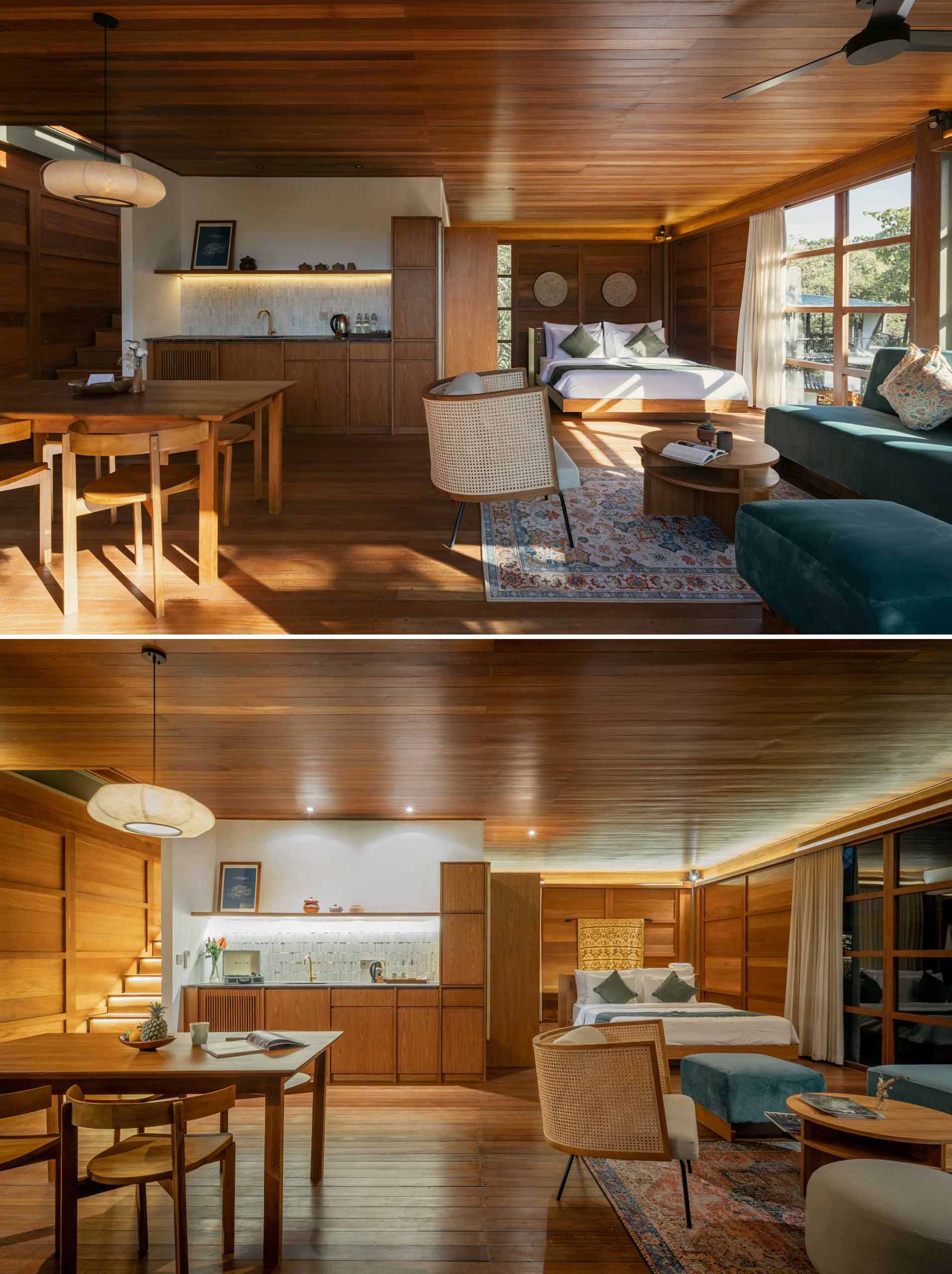 The bathroom includes a double vanity and a walk-in shower. The designers collaborated with Ecollabo to create and use recycled plastic elements that adorn the bathroom walls, creating an artistic marble design.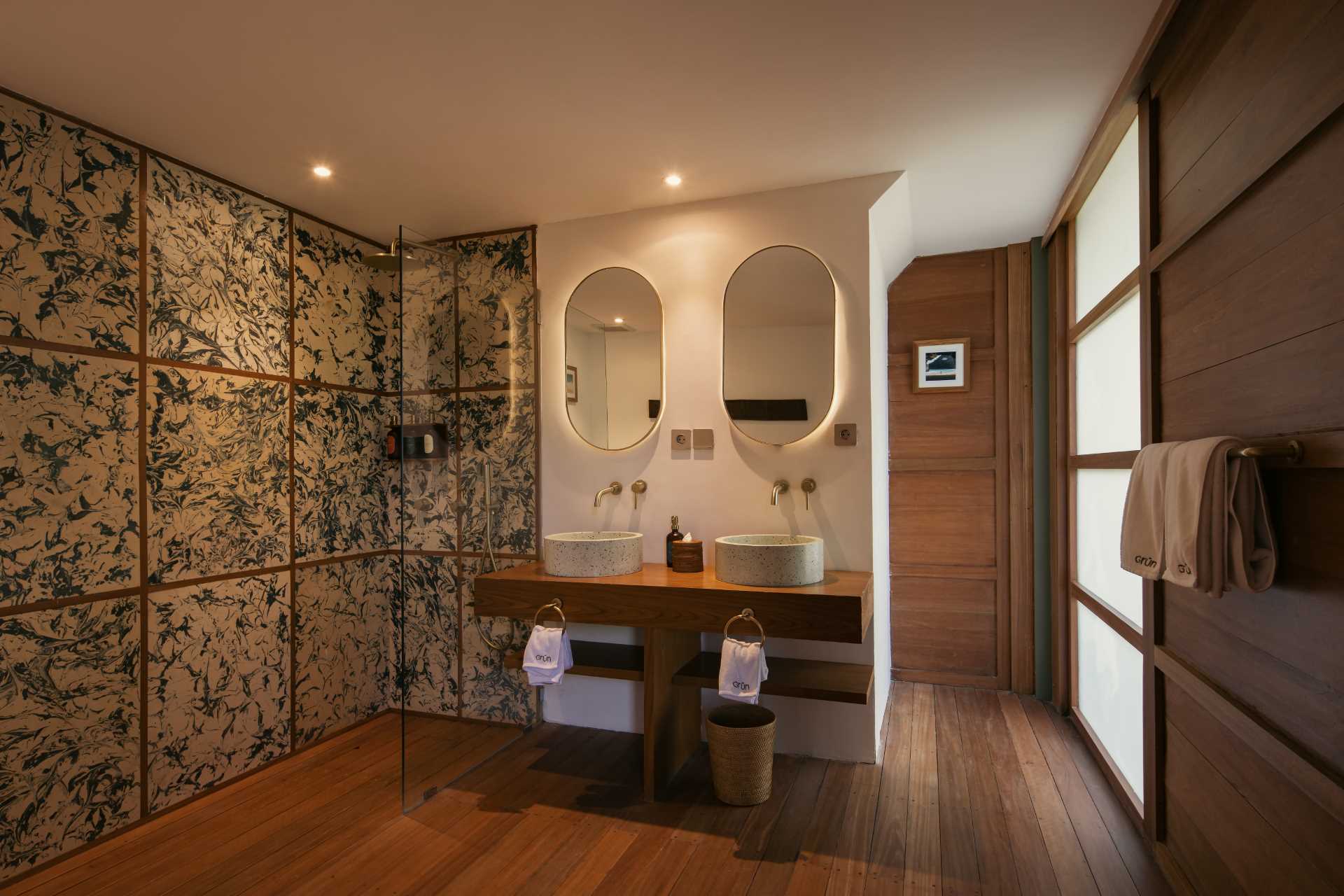 Stairs by the kitchenette lead to the 2nd floor, where there's an additional bedroom, bathroom, and balcony with a built-in day bed.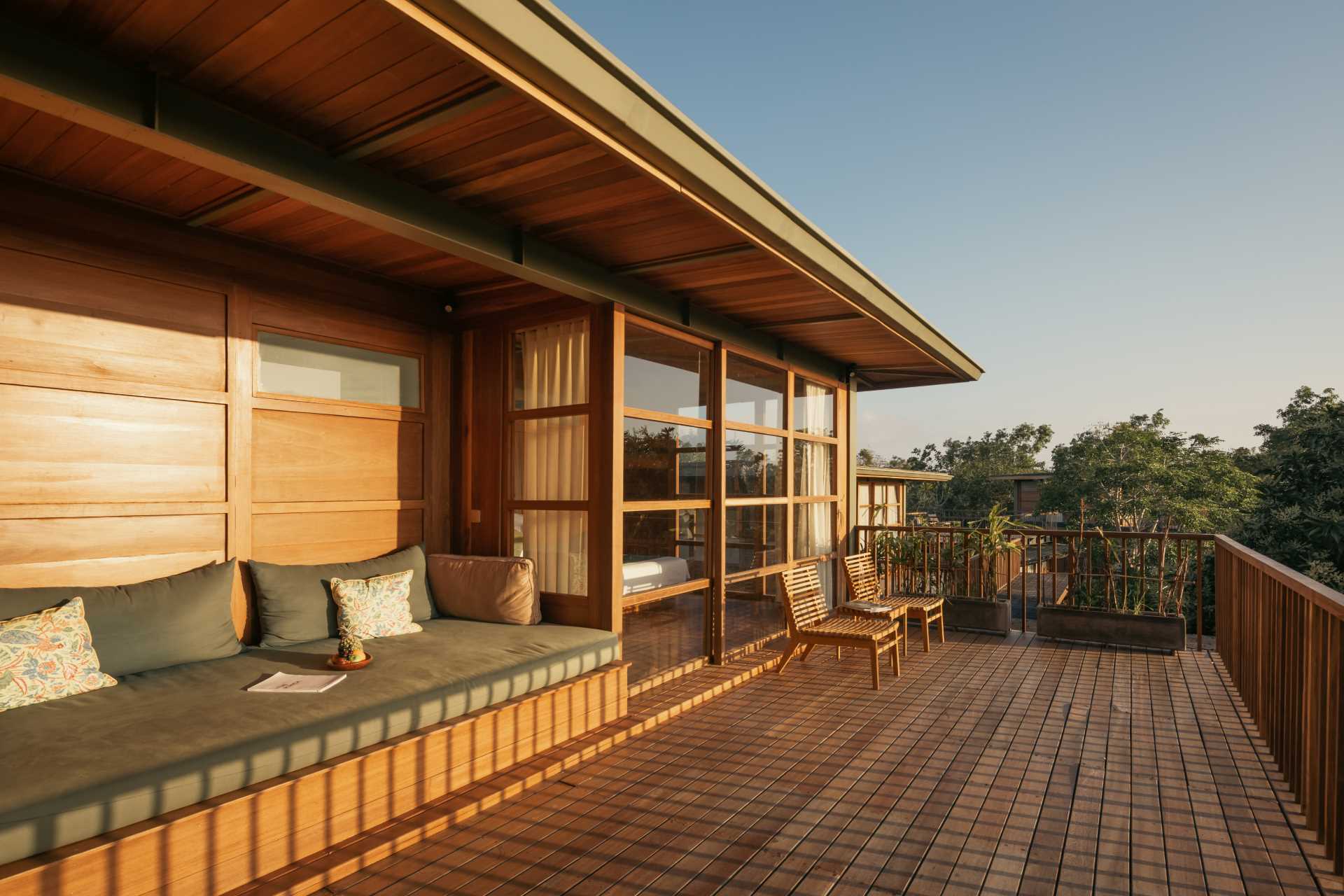 Here's a look at the various architectural drawings of the villa.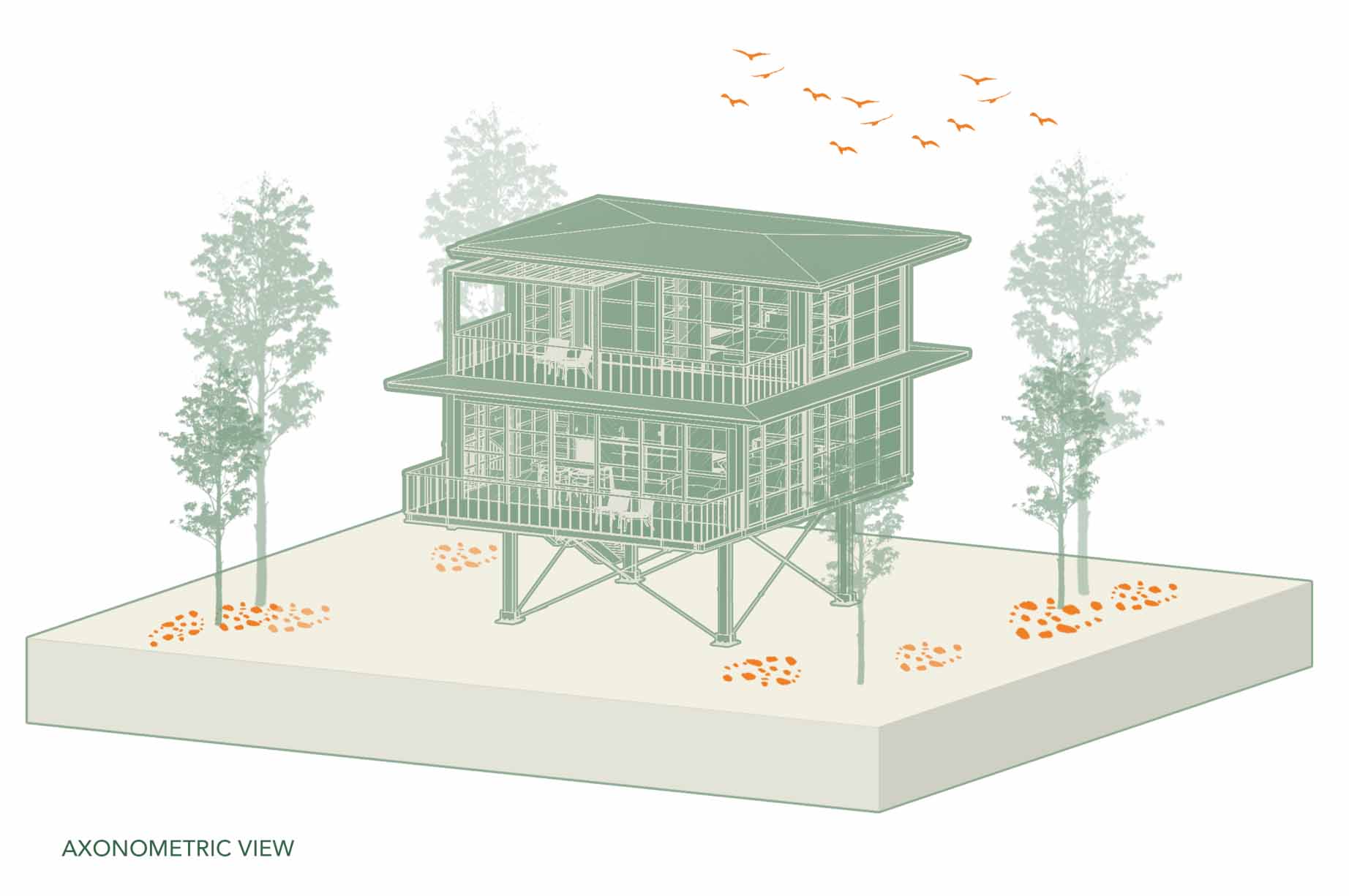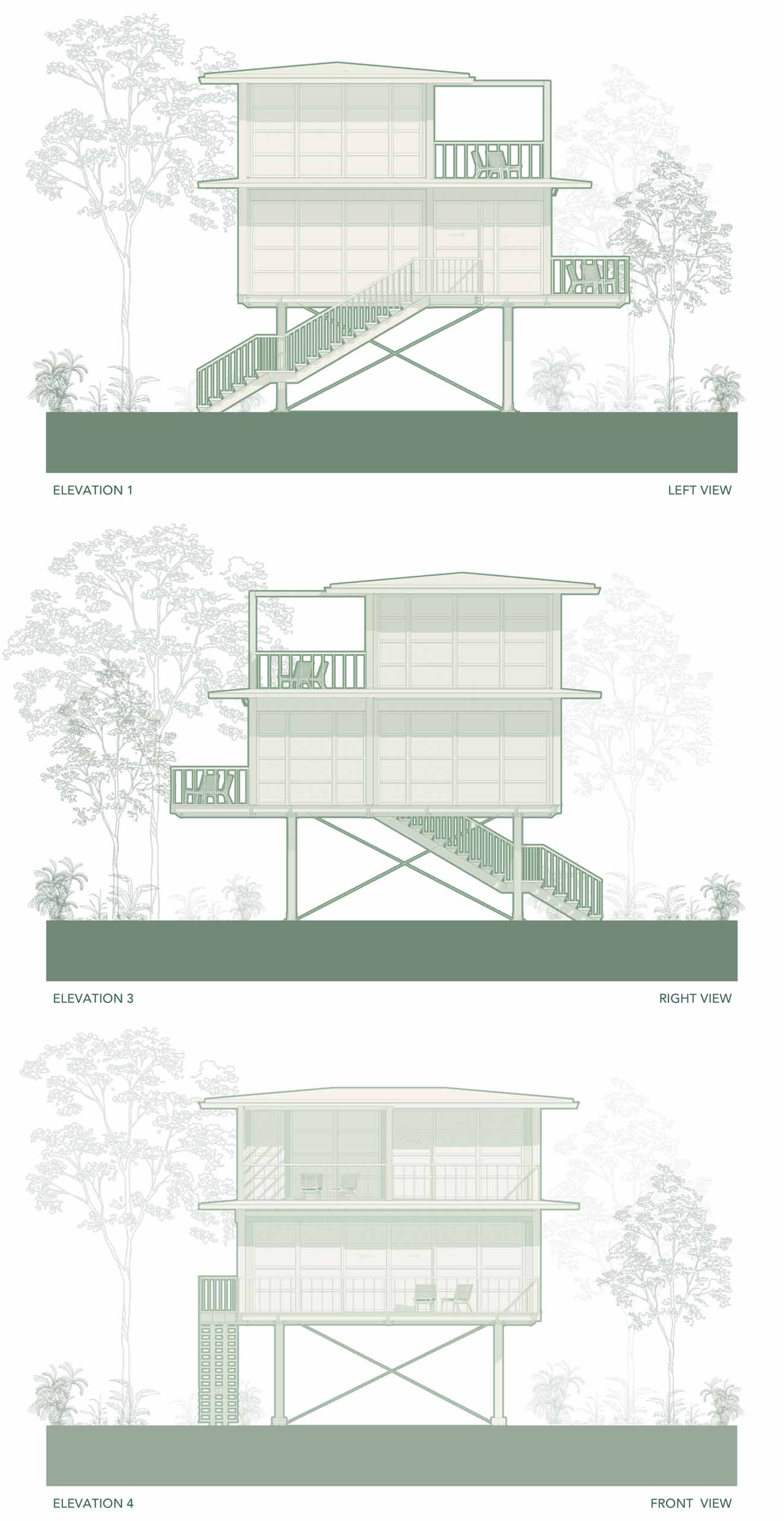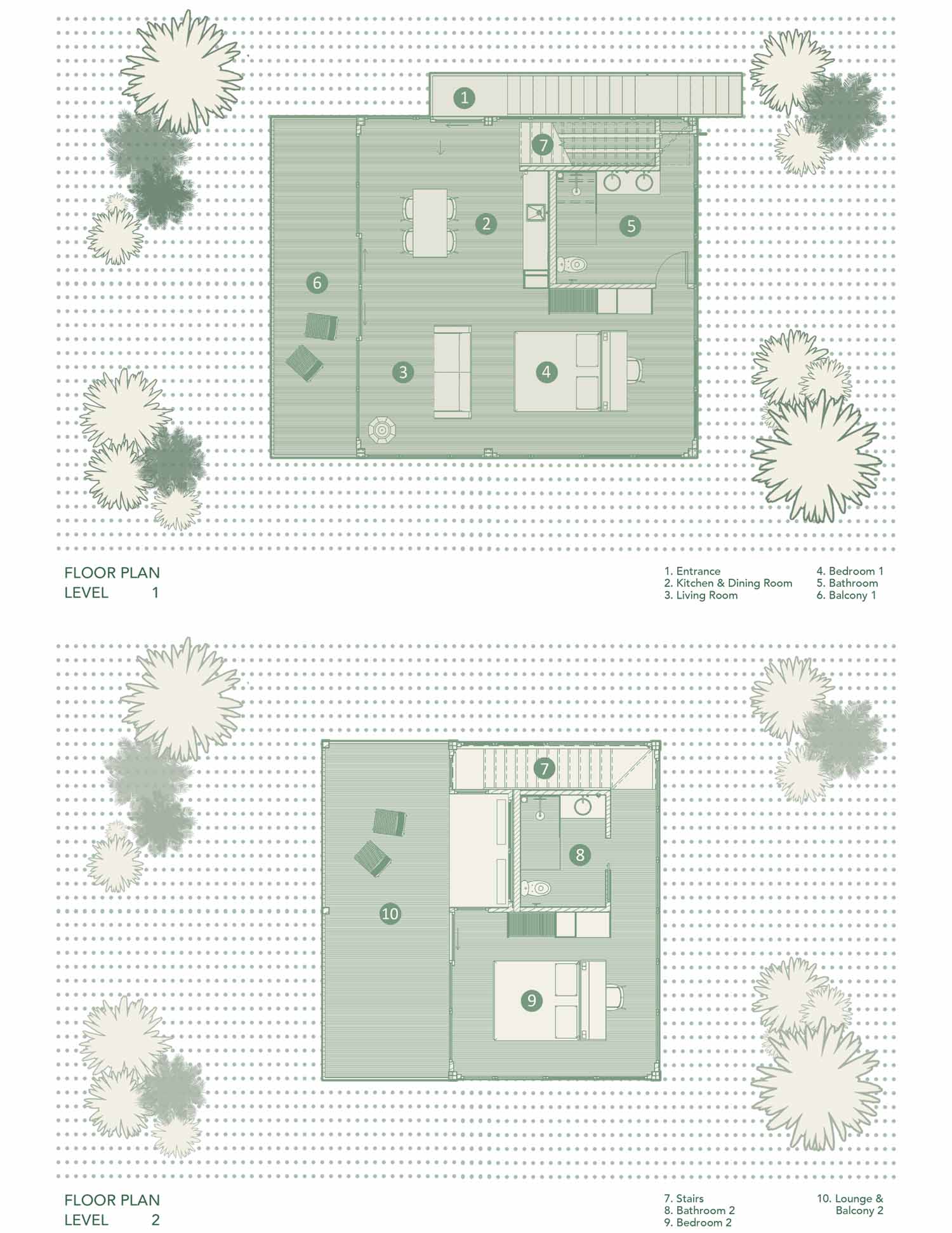 Photography by Indra Wiras