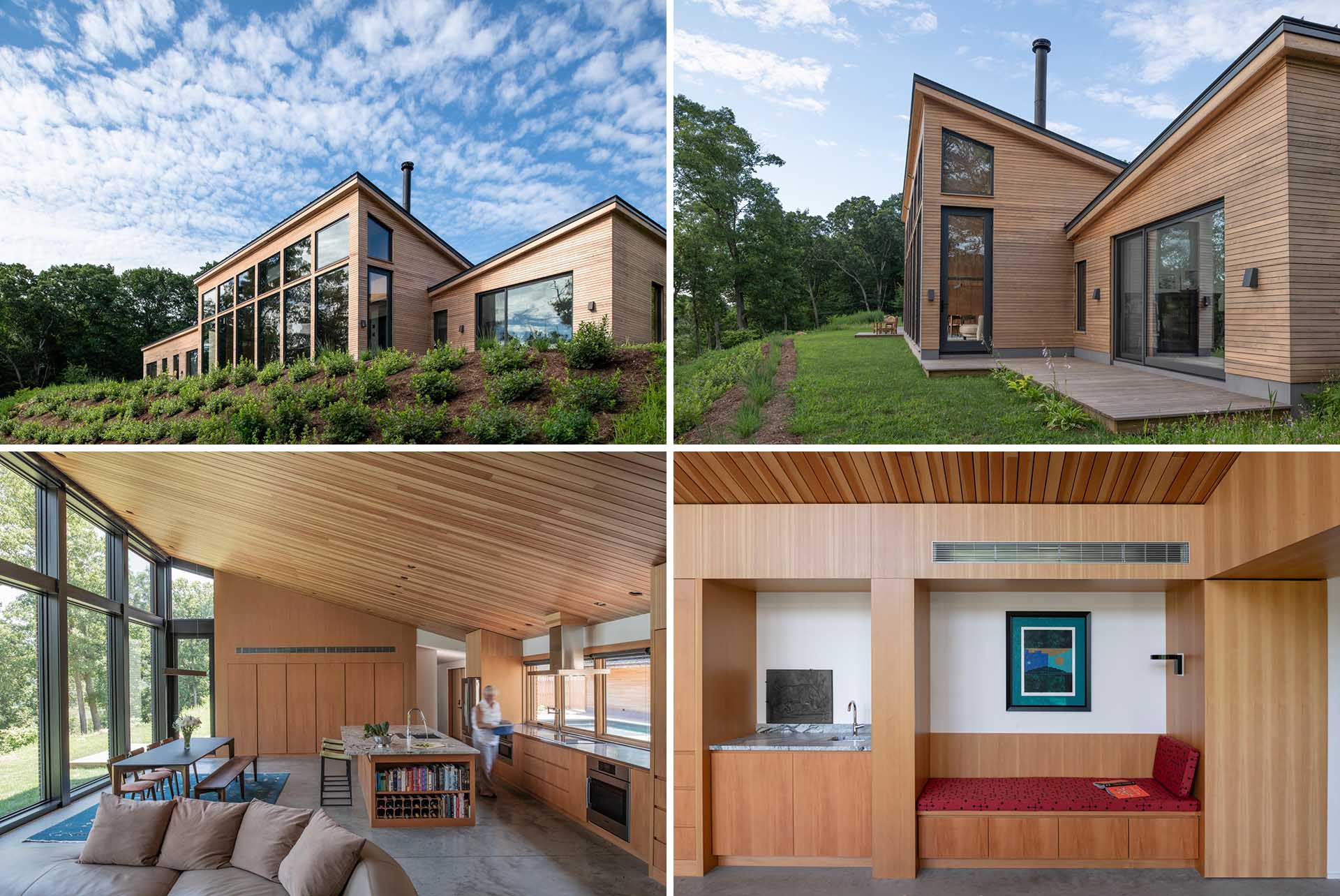 GRT Architects has designed a modern one-level home in Guilford, Connecticut, that's located on a narrow two-acre lot and showcases wood throughout its design.
The Exterior
The architects built the home with an aesthetic focused on natural materials that need no finishing or maintenance. They selected only rot-resistant wood that can be used naturally with no applied stain or seal.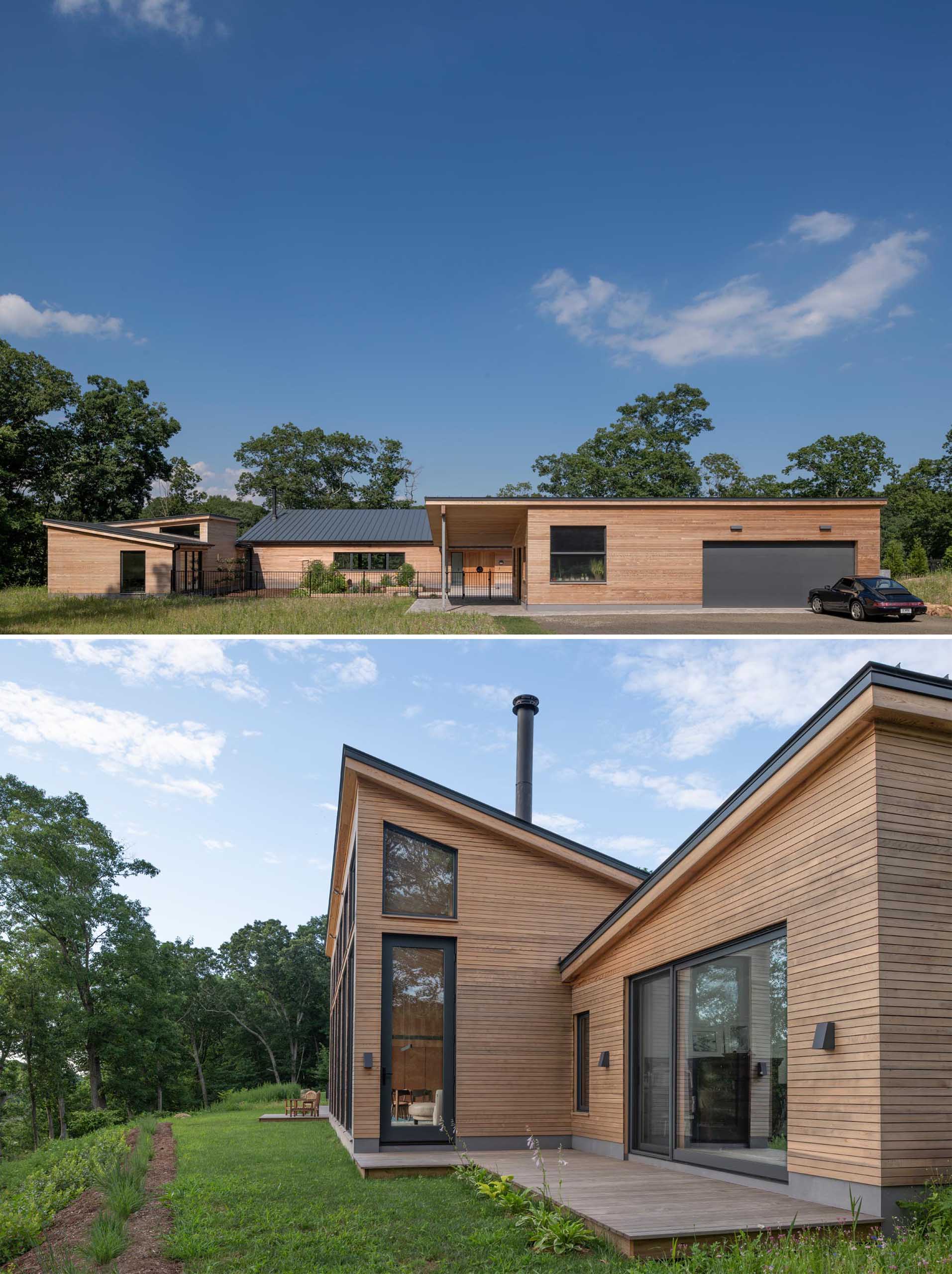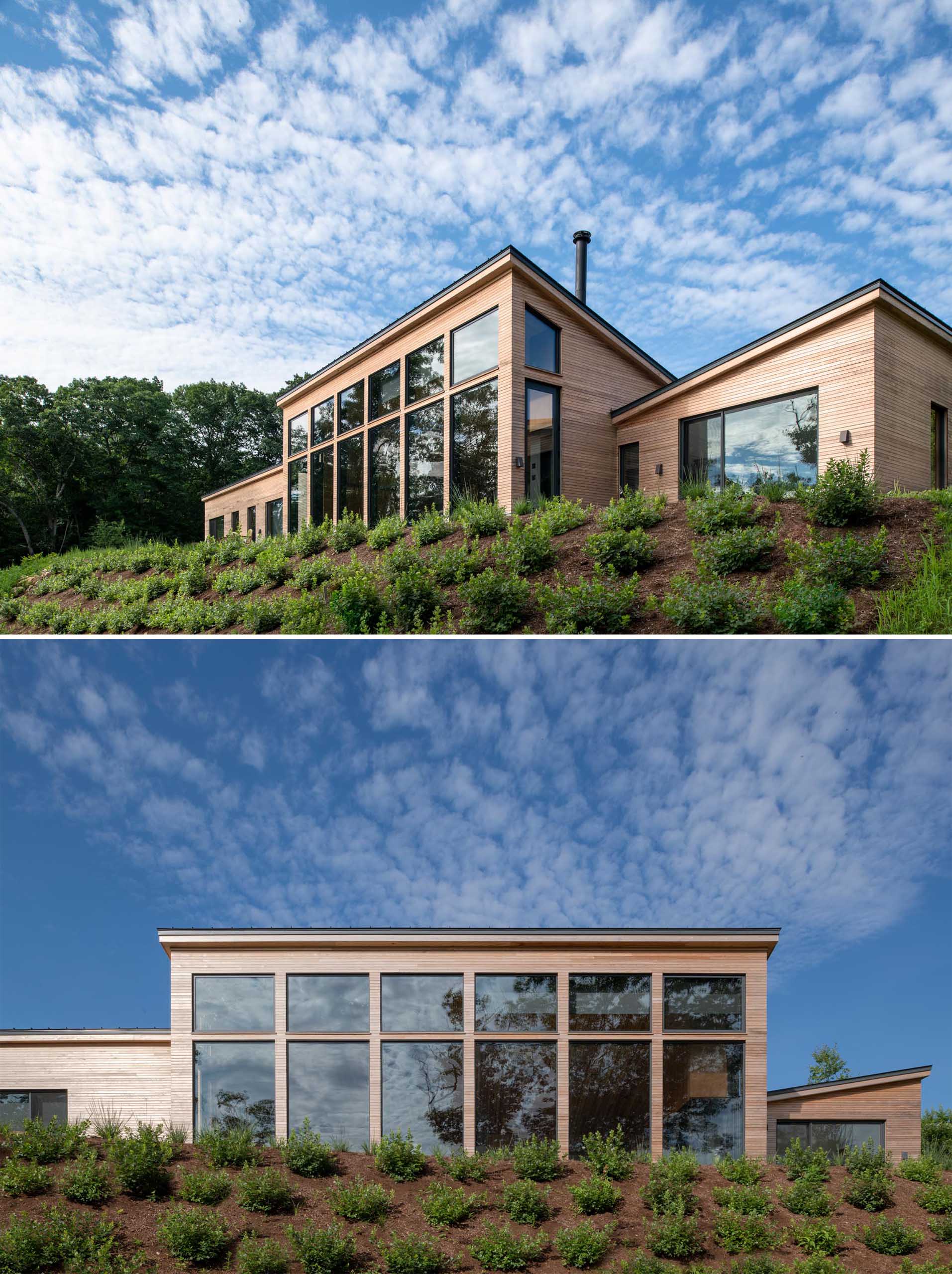 A deck wraps around the home, while the charcoal-colored window frames provide a contrast to the wood and complement the metal roof and garage door.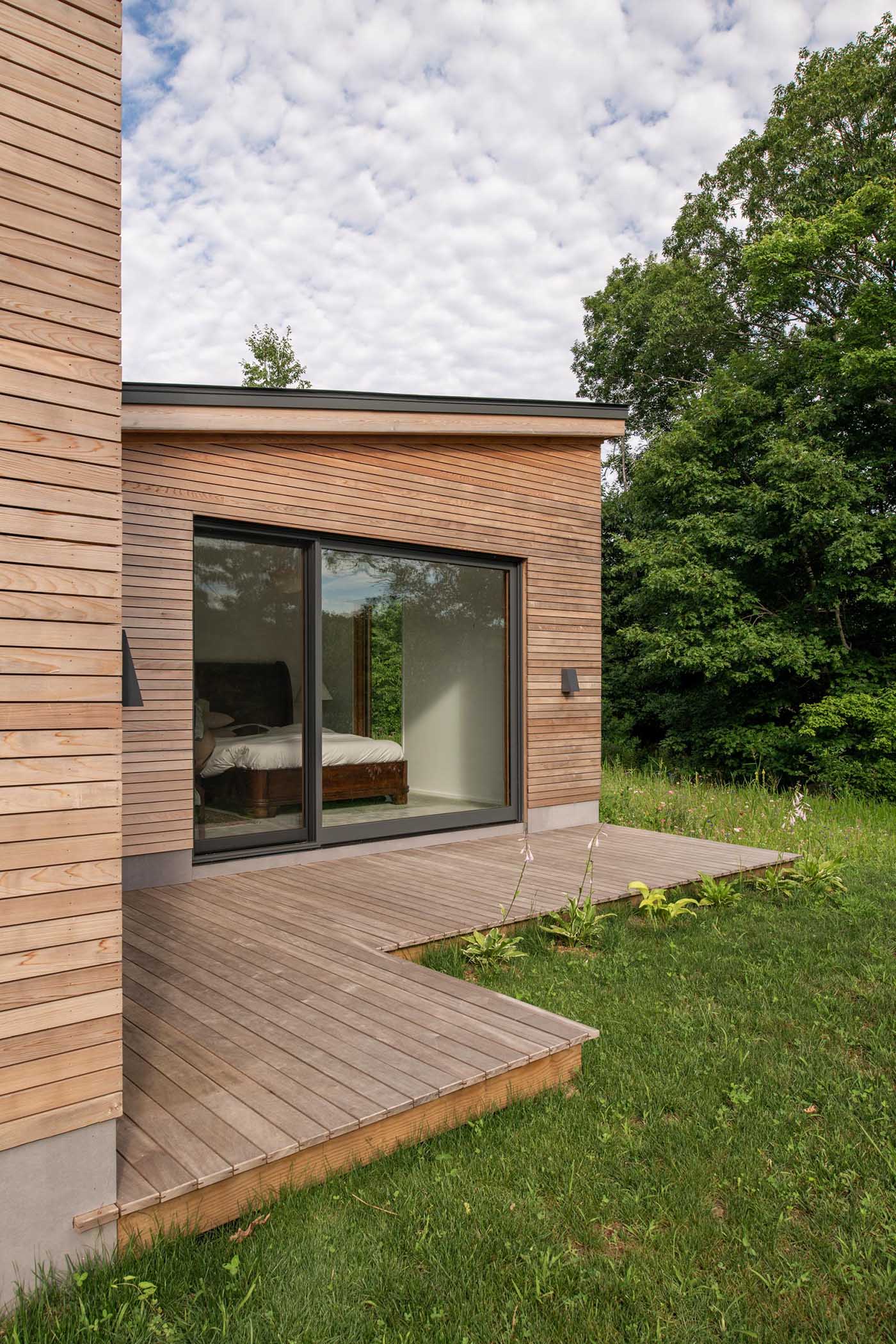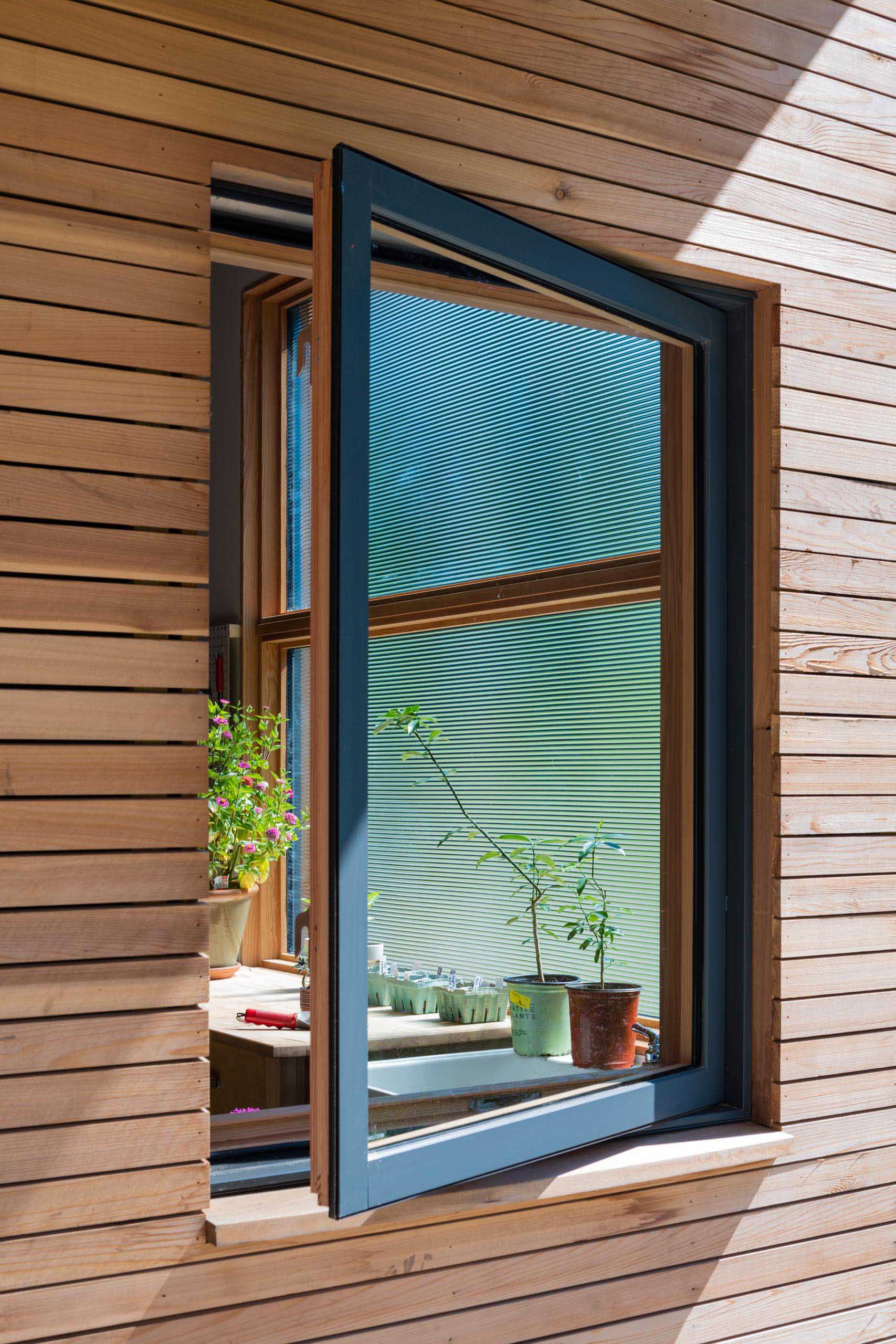 The Living Room
The open-plan great room includes the living room, kitchen, and dining area, and includes a sweeping sloped wood ceiling, and poured concrete floors with radiant heat.
The living room is furnished with a curved couch that looks towards the fireplace and the floor-to-ceiling windows that frame the view of the marsh outside. The fireplace with its black surround complements the nearby black window frames. Adjacent to the living room is a built-in seating nook and a small wet bar.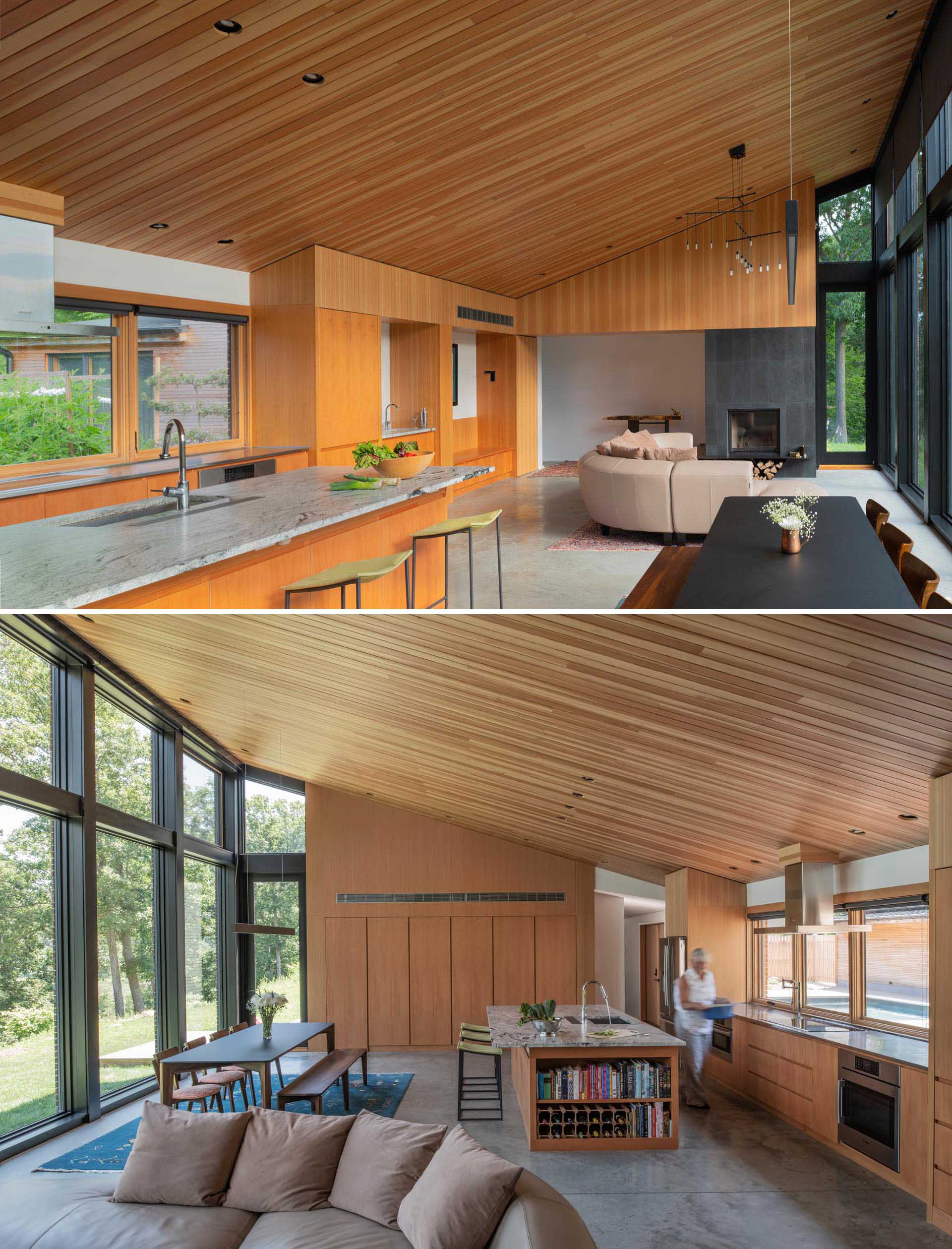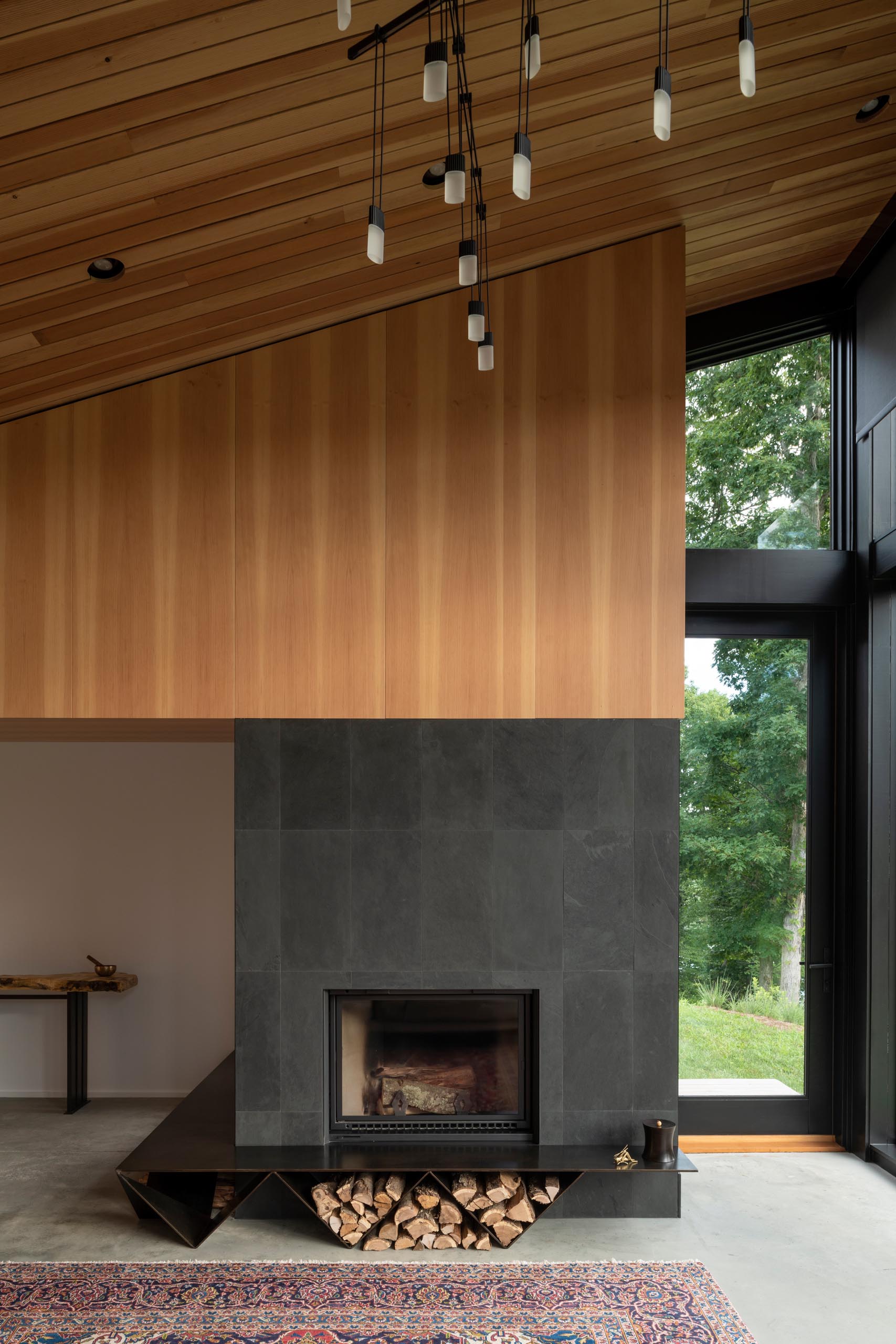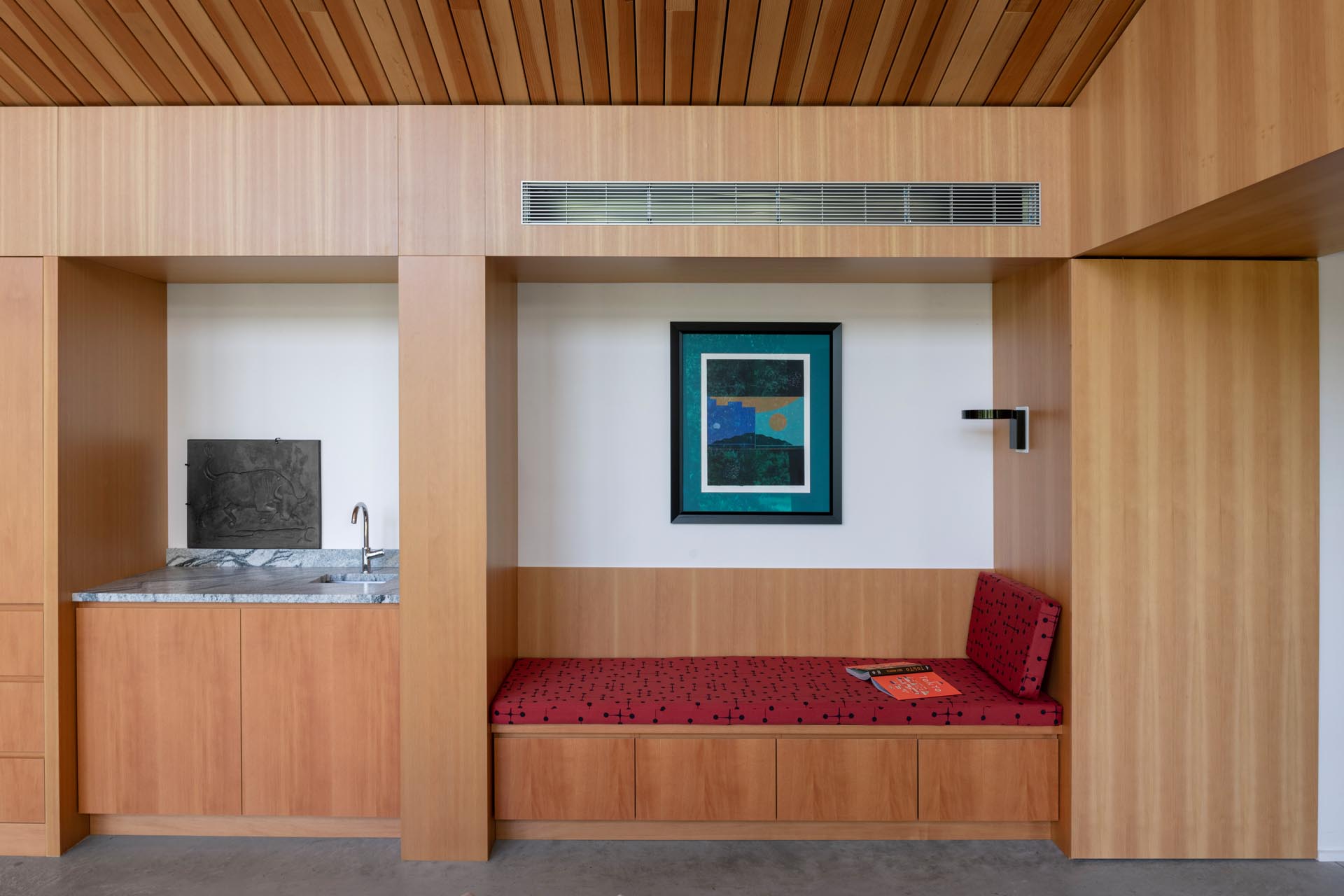 The Dining Area
The dining area, as well as the other areas of the great room, are flooded by natural light from the wall of windows along one side of the room.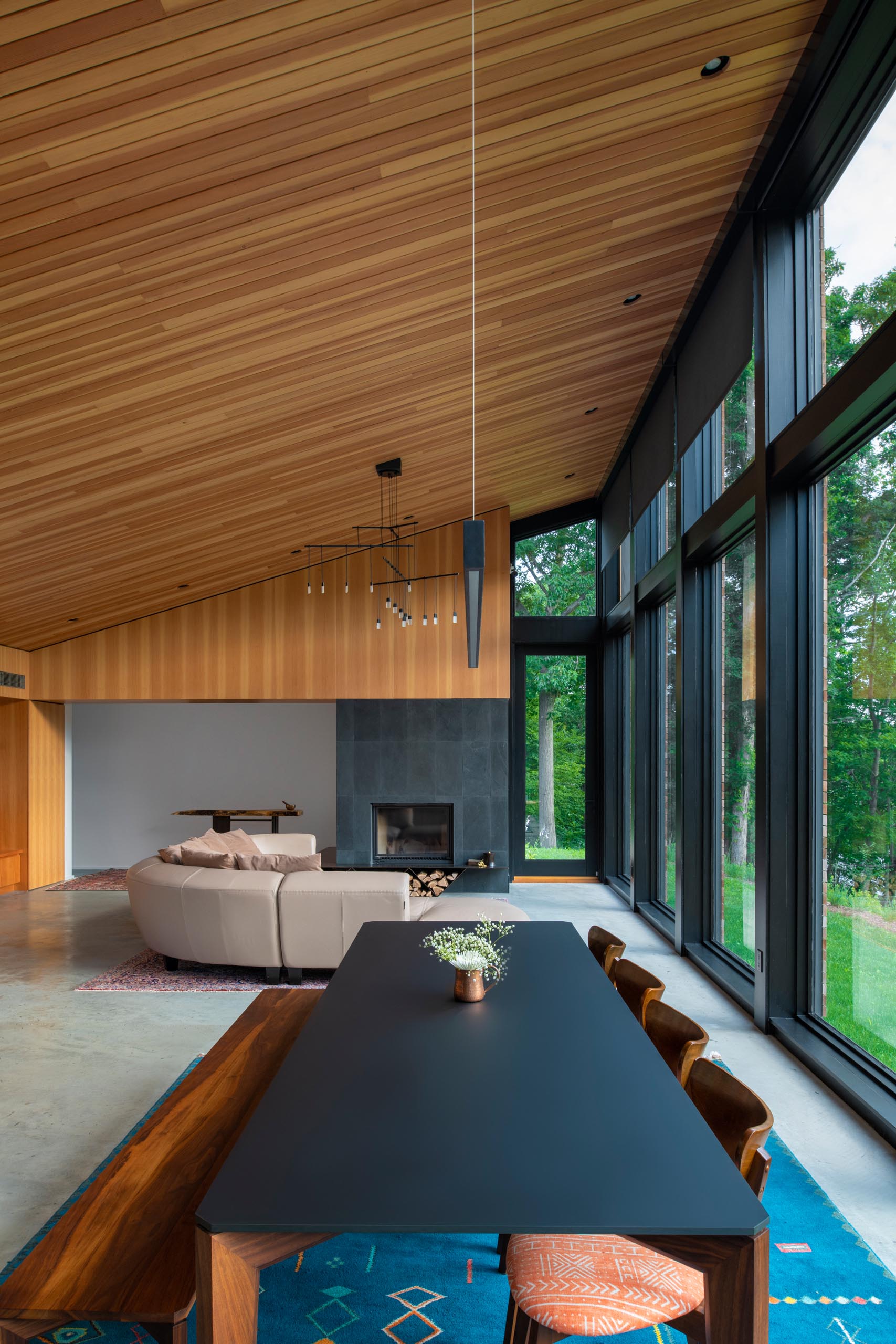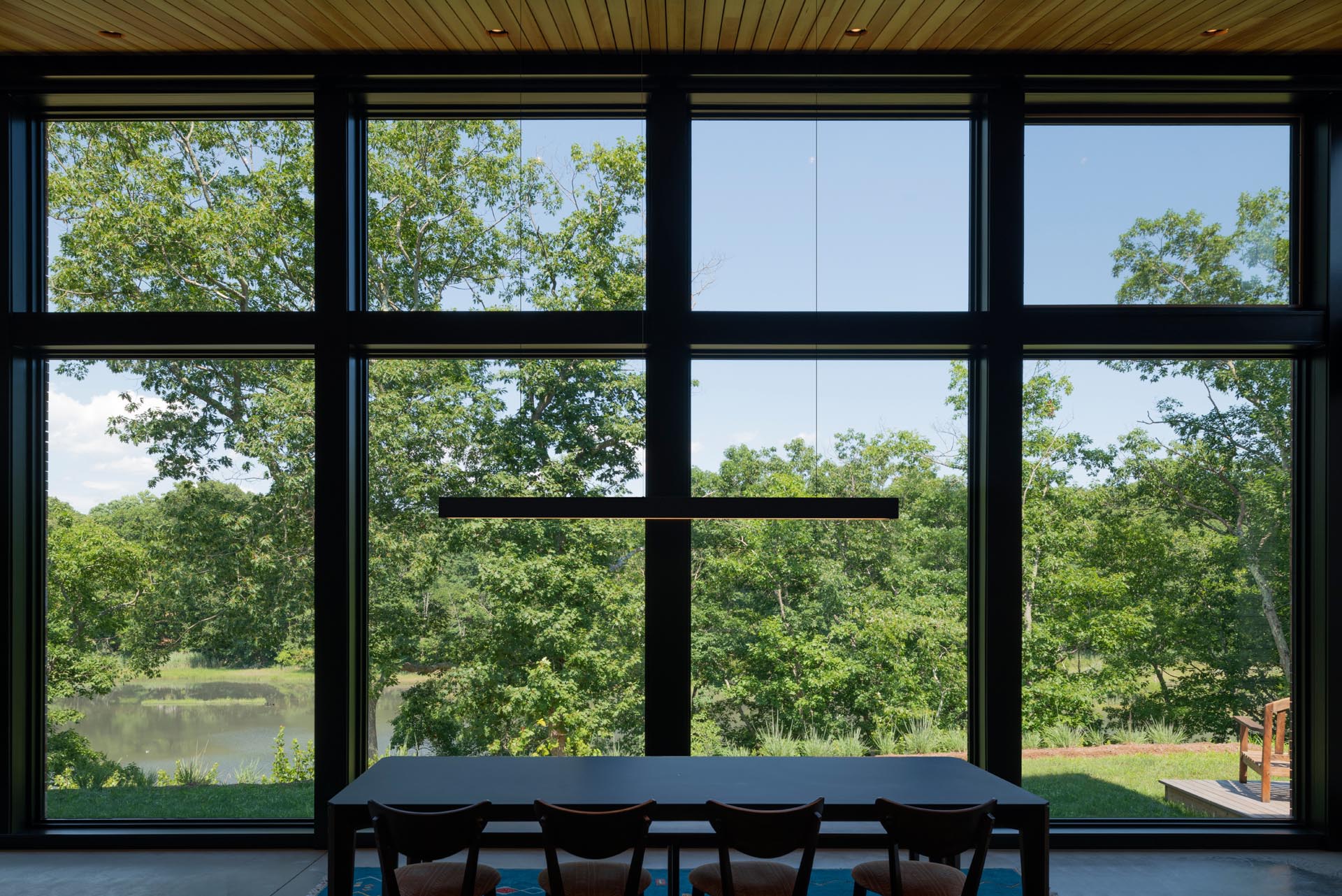 The Kitchen
The kitchen has a large island with an undermount stainless steel sink, while windows look out to a courtyard and the workshop.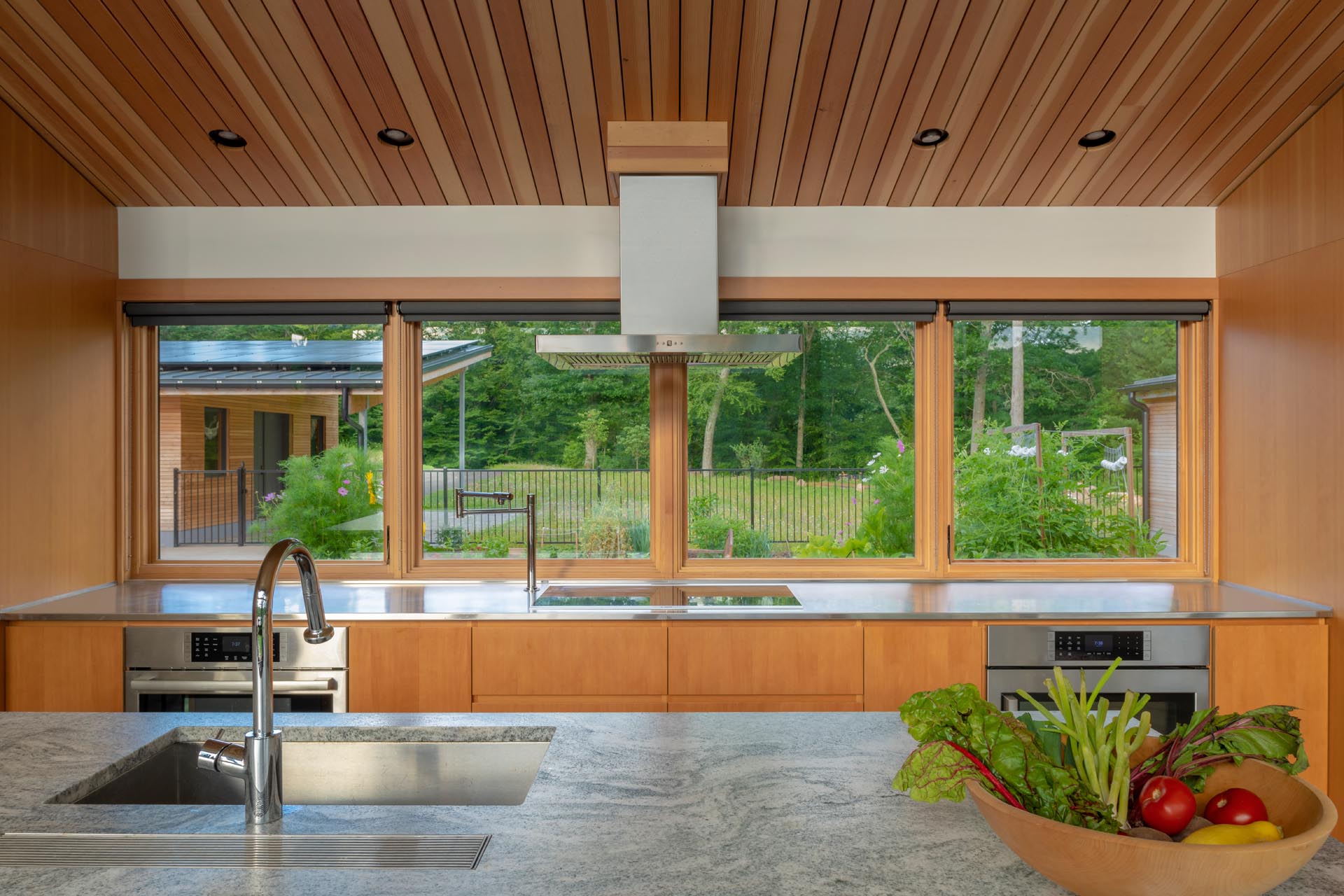 The Home Office
A home office with room for multiple people to work includes a long desk by the window, a couch, and storage cabinets.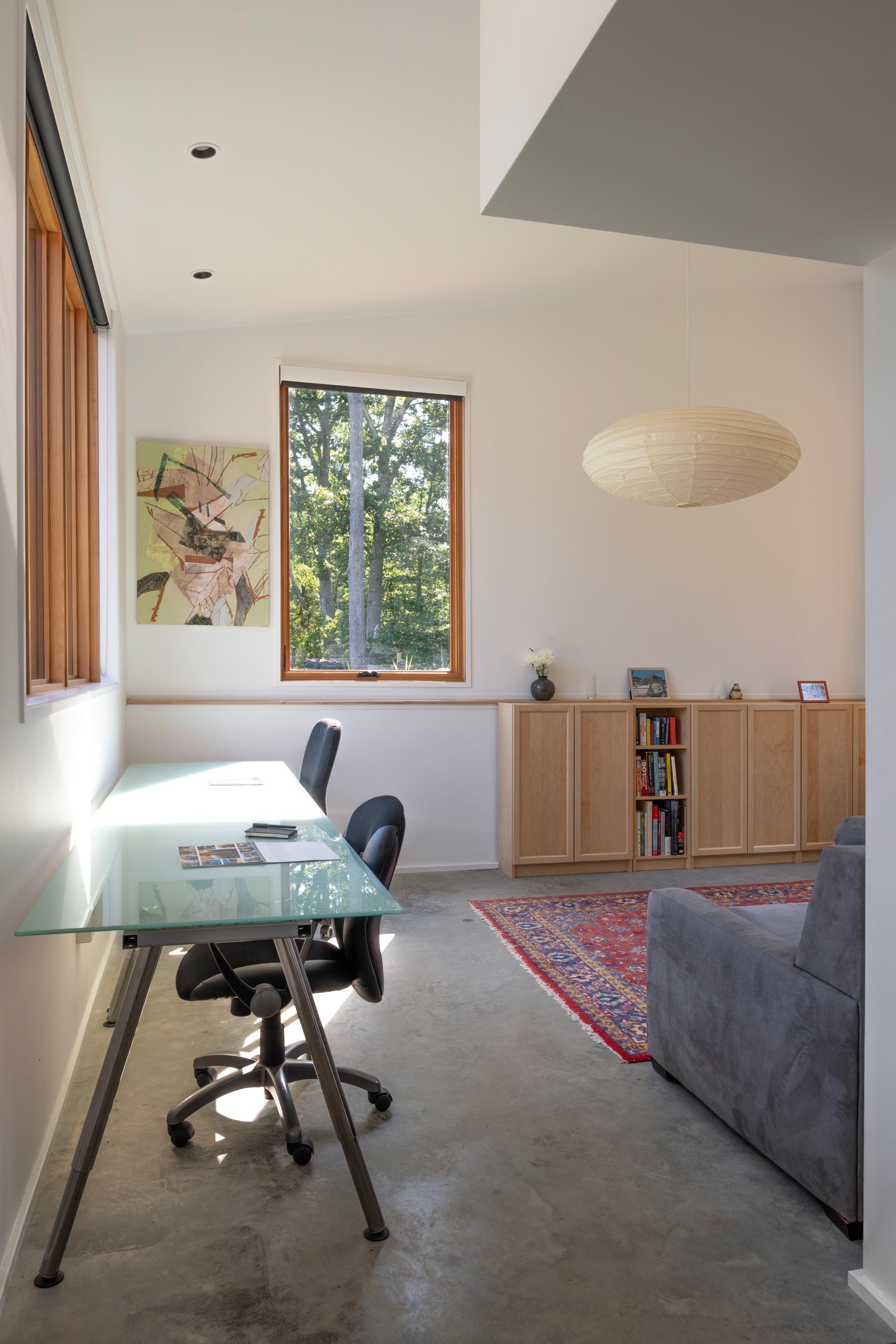 The Stairs
White stairs with wood treads lead to a lofted area in the home, where red oak flooring was locally milled from the trees felled during construction.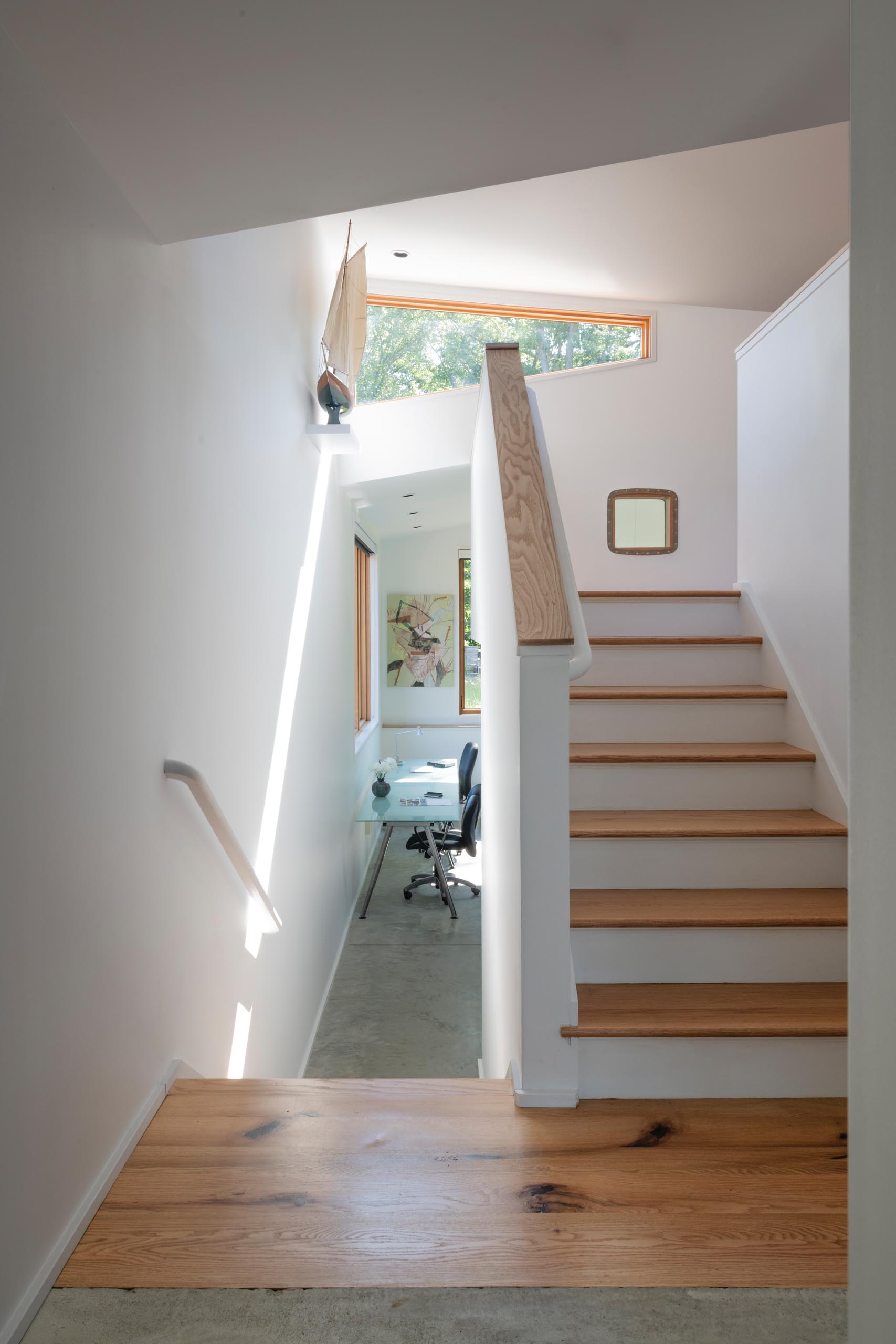 The Bedrooms
The bedrooms in the home are minimalist in their design, with white walls and a single art piece. The large windows and glass doors provide outdoor views.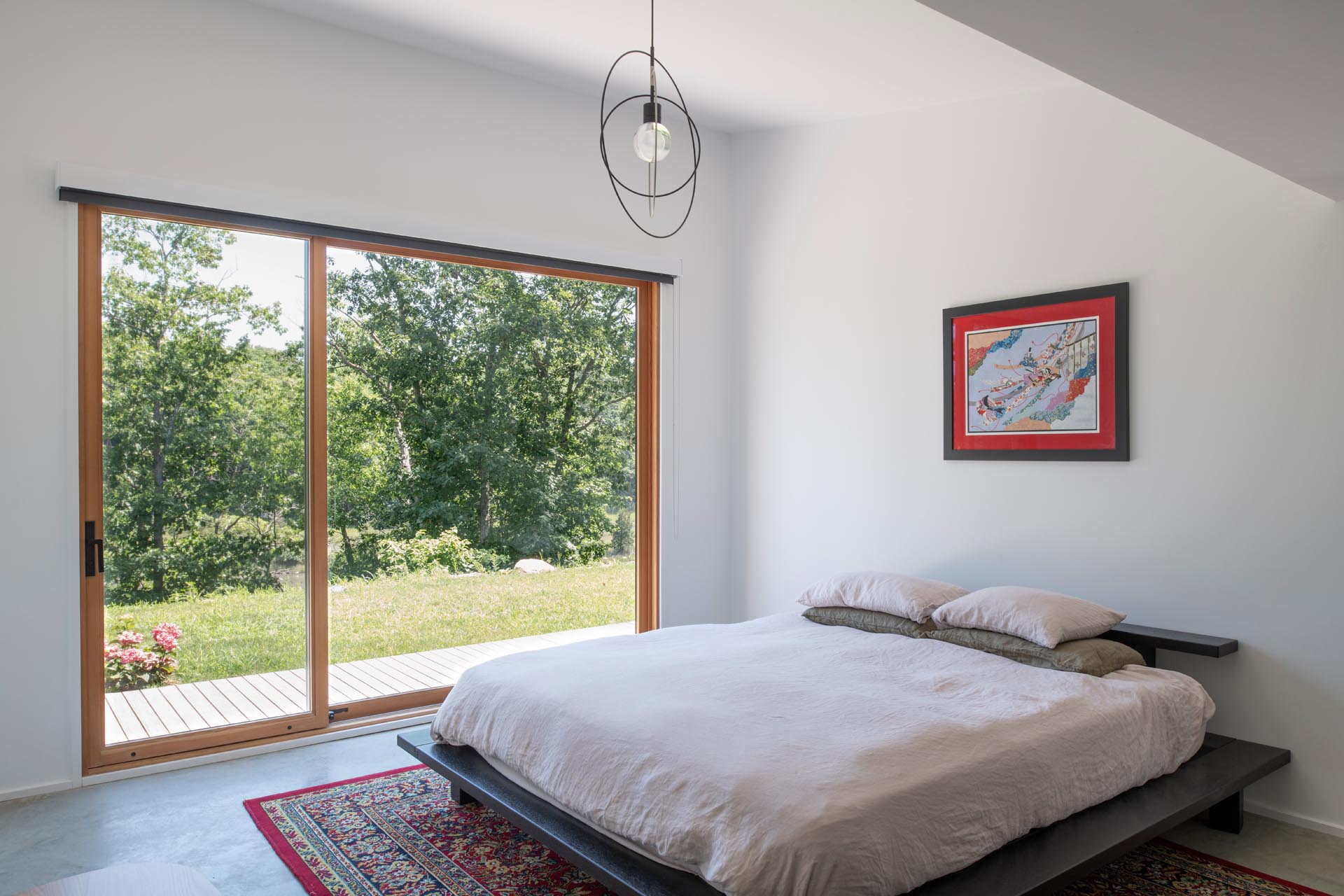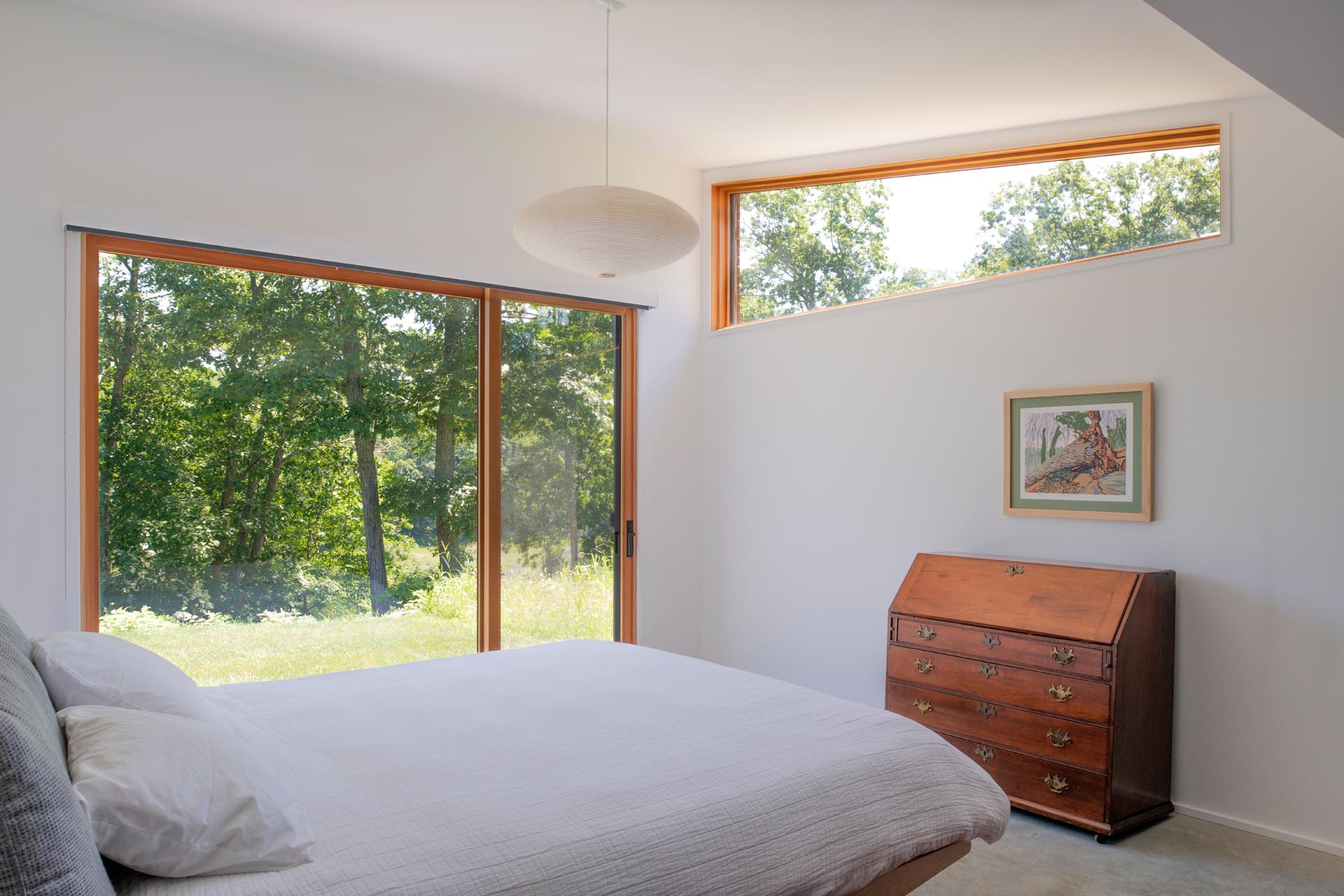 The Bathrooms
In the bathrooms, tiles in both green and blue create a colorful accent in the showers. Both bathrooms are also designed to be wheelchair accessible, which including creating zero-threshold showers.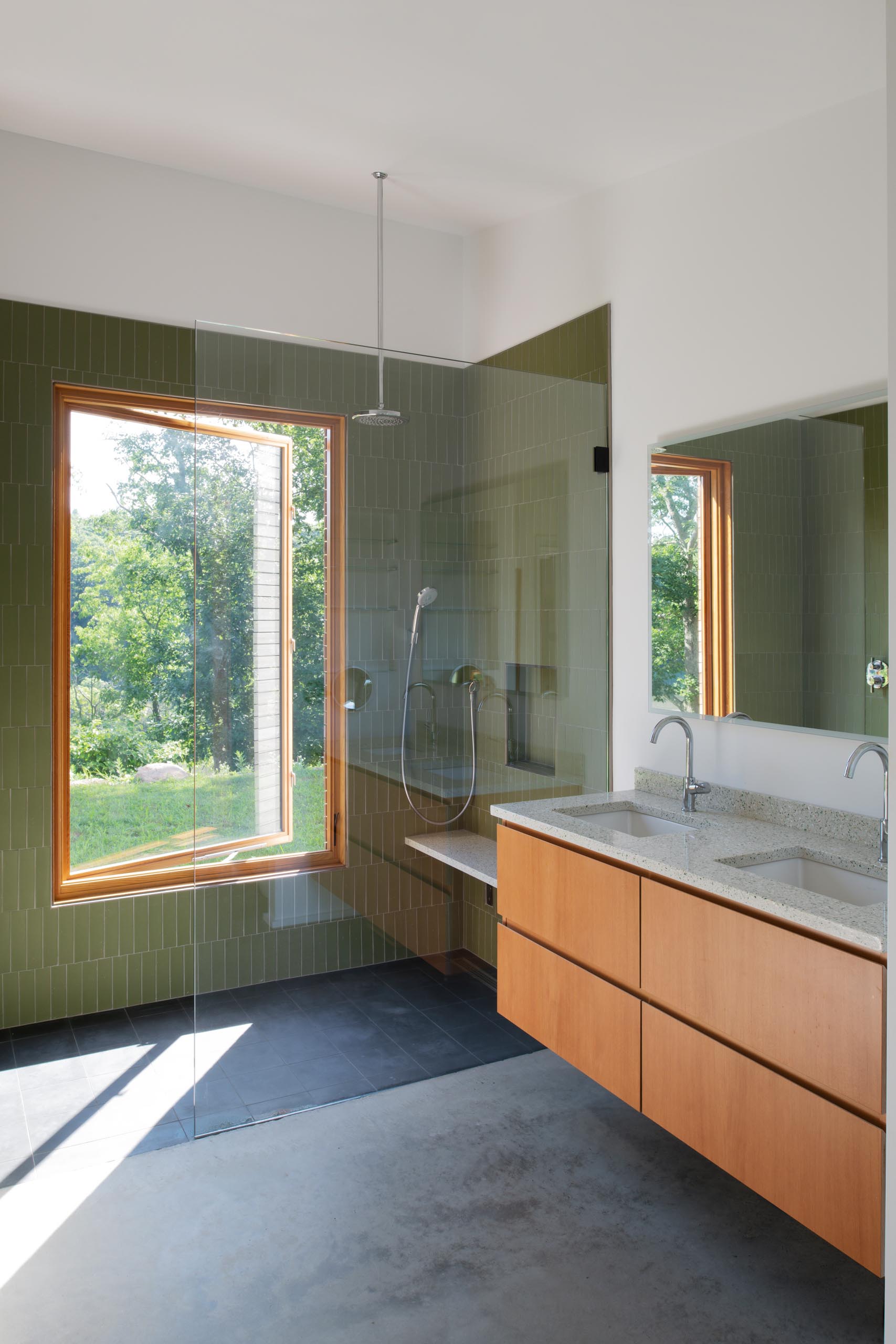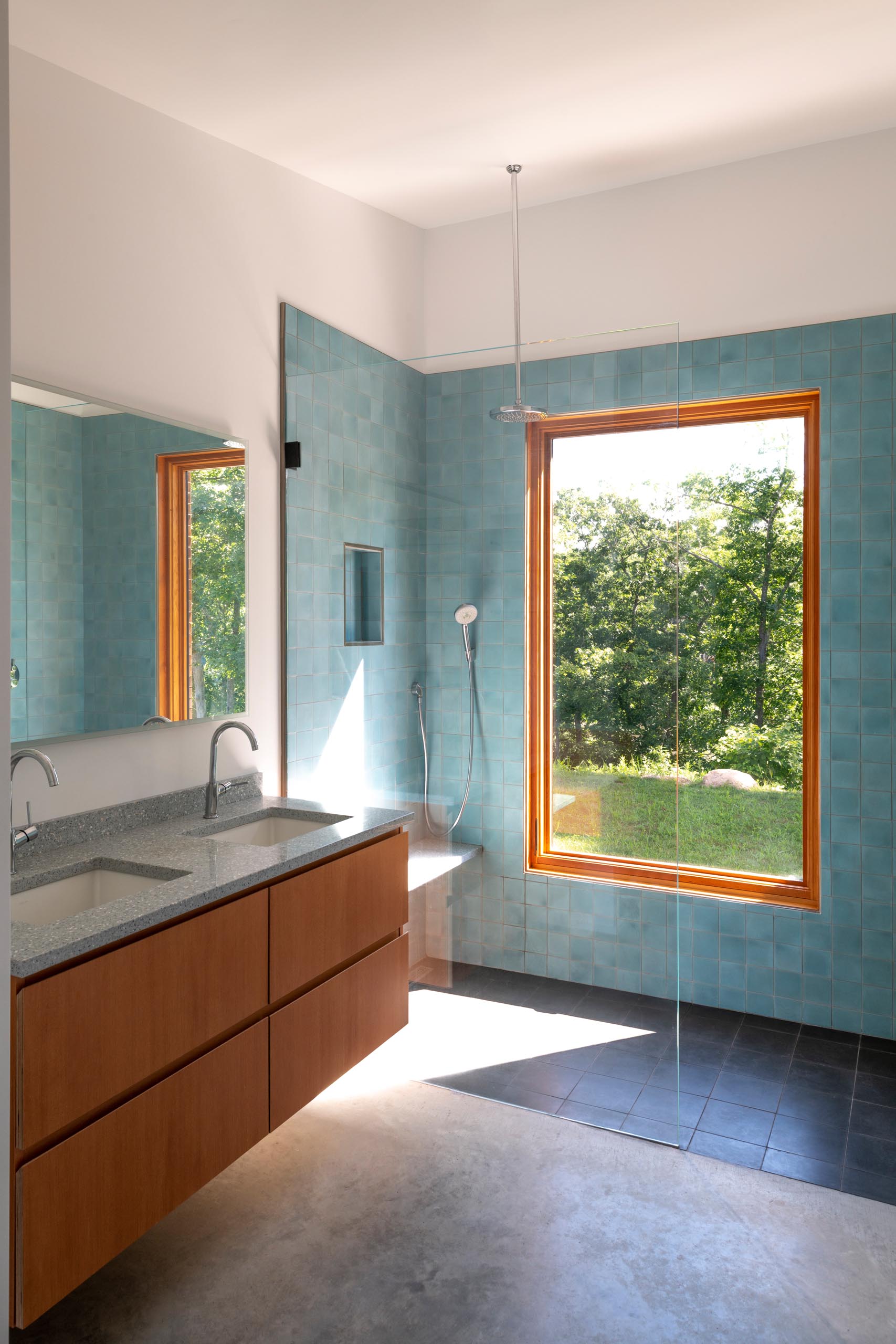 Garden + Carpentry Workshop
Located on the other side of an outdoor courtyard is a large garden and carpentry workshop, with room for a workbench, furniture, and tool storage, and an indoor potting area with a large sink.