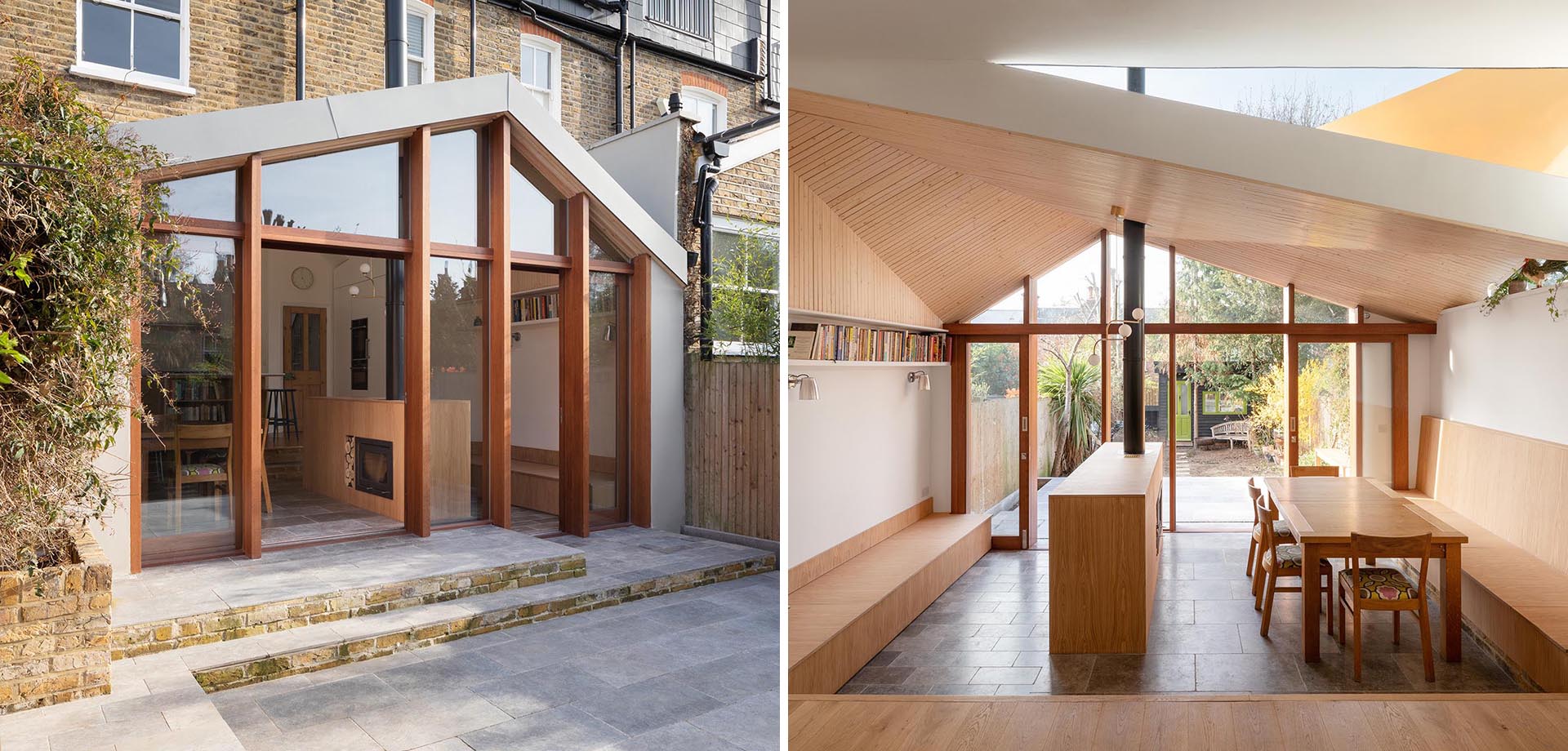 Turner Architects has recently completed a new addition for a growing family that needed a larger kitchen and wanted a family room that opened up the garden.
Located in Greater London, England, the new addition replaced a large tree that the family once sat under, so the architects created an extension that has been inspired by the feeling of sitting under a tree.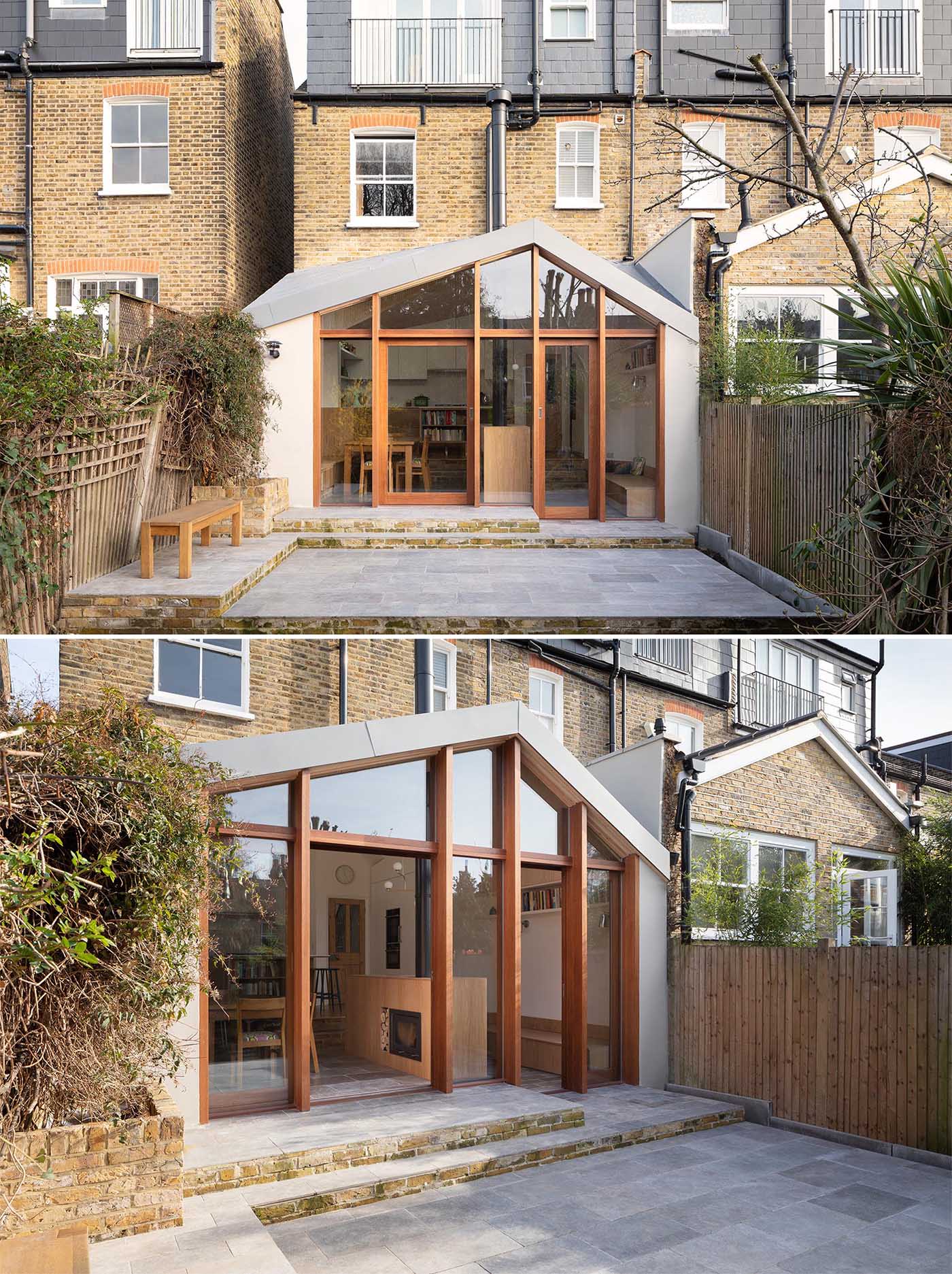 The addition has a wall of wood-framed windows, while the form of the roof allows light to get to the back of the interior.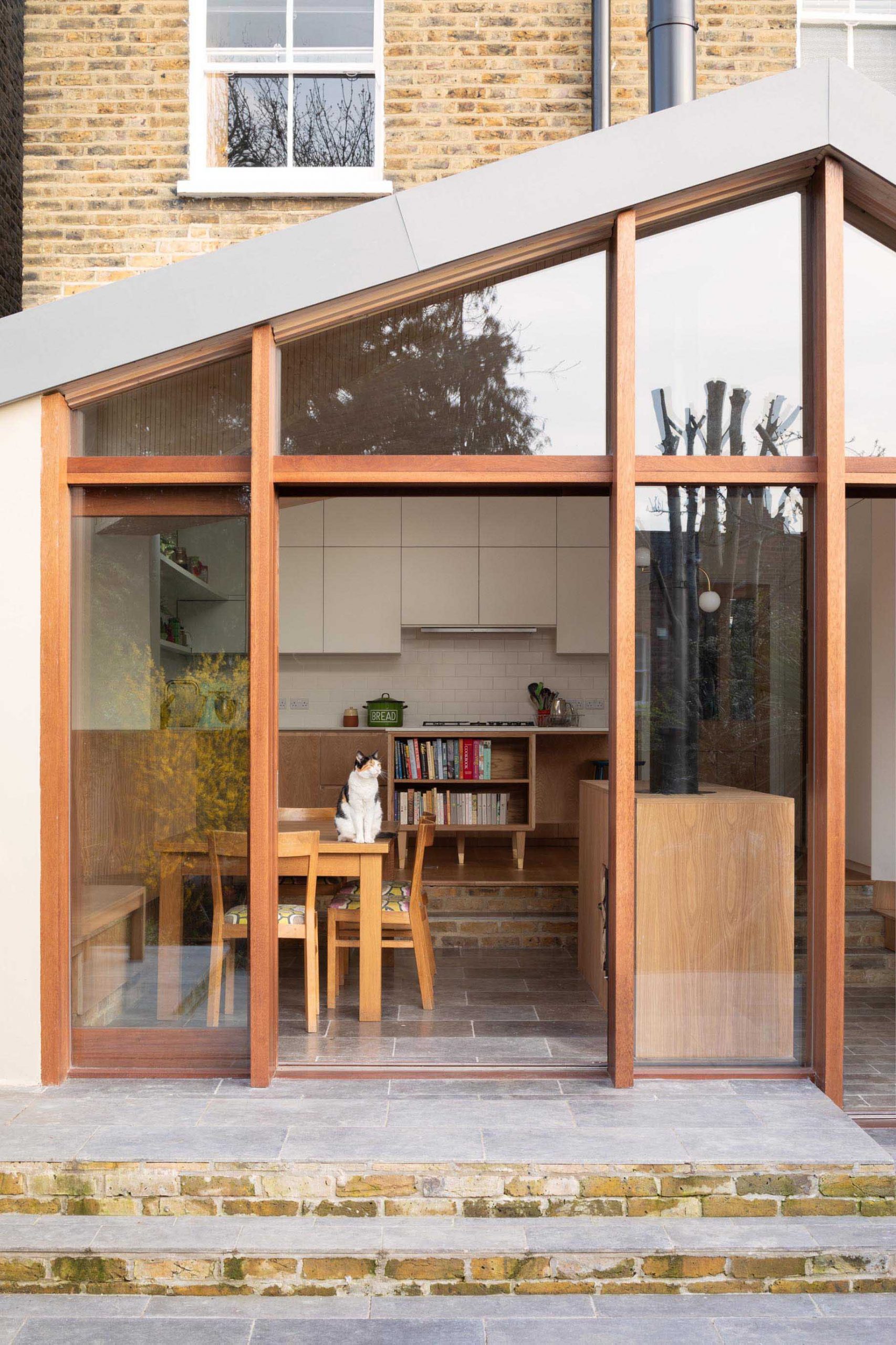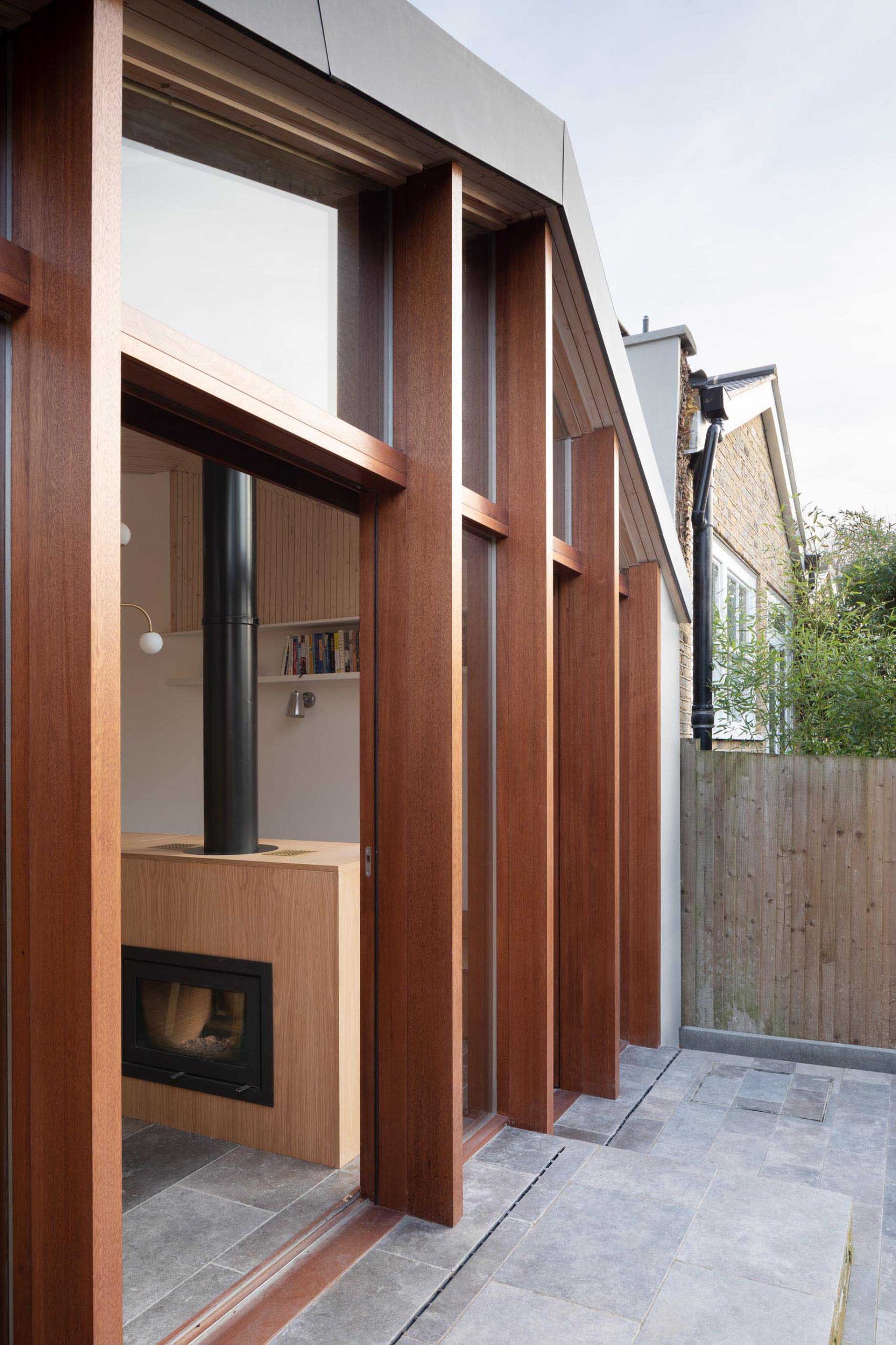 The interior of the addition includes an angled ceiling lined with light wood and creates glimpses of the sky in different directions.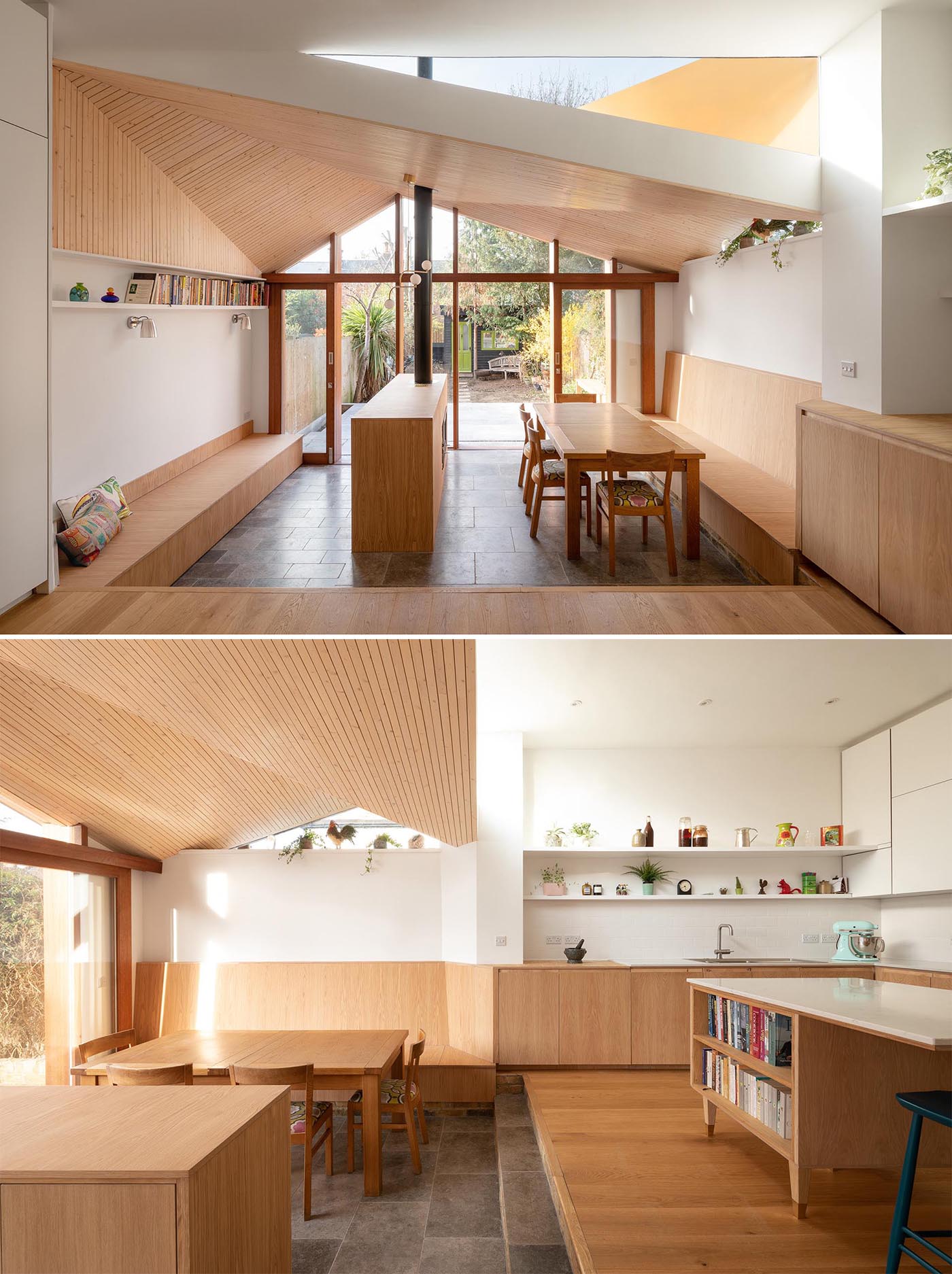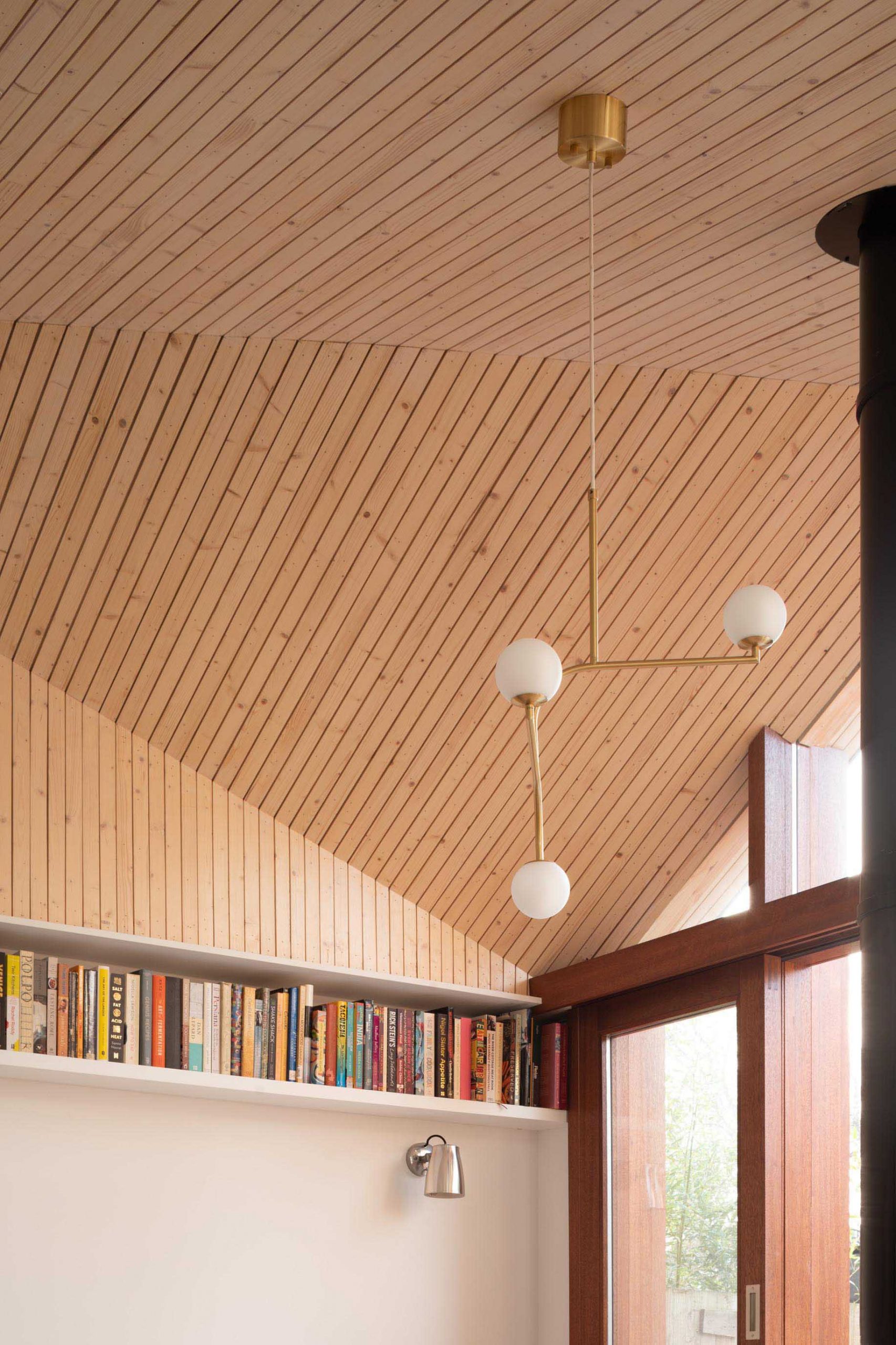 With a brief from the family to create a space with a series of overlapping functions, the architects have included a kitchen, a dining room, a snug for watching a flickering light (either fire or tv), and a garden room.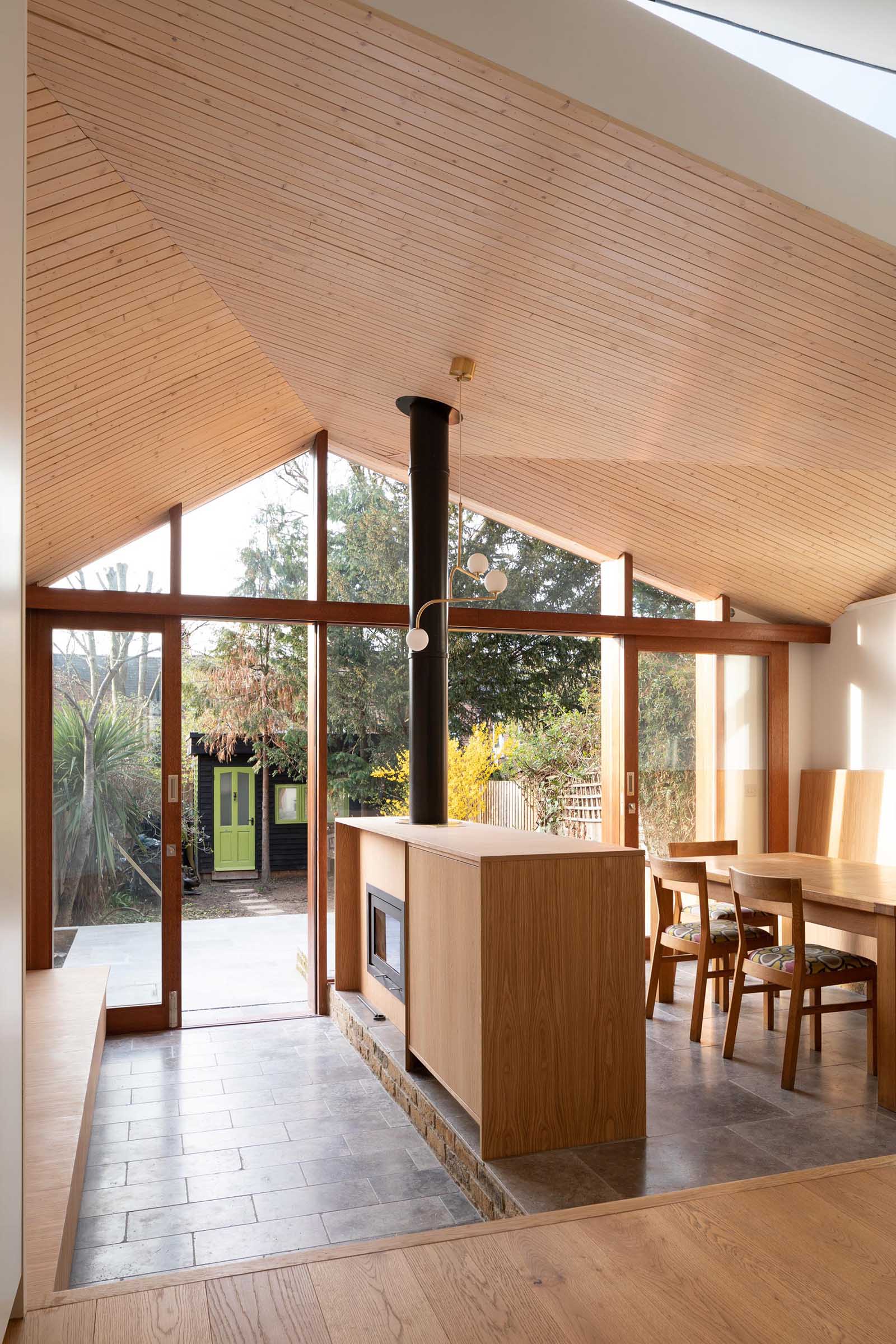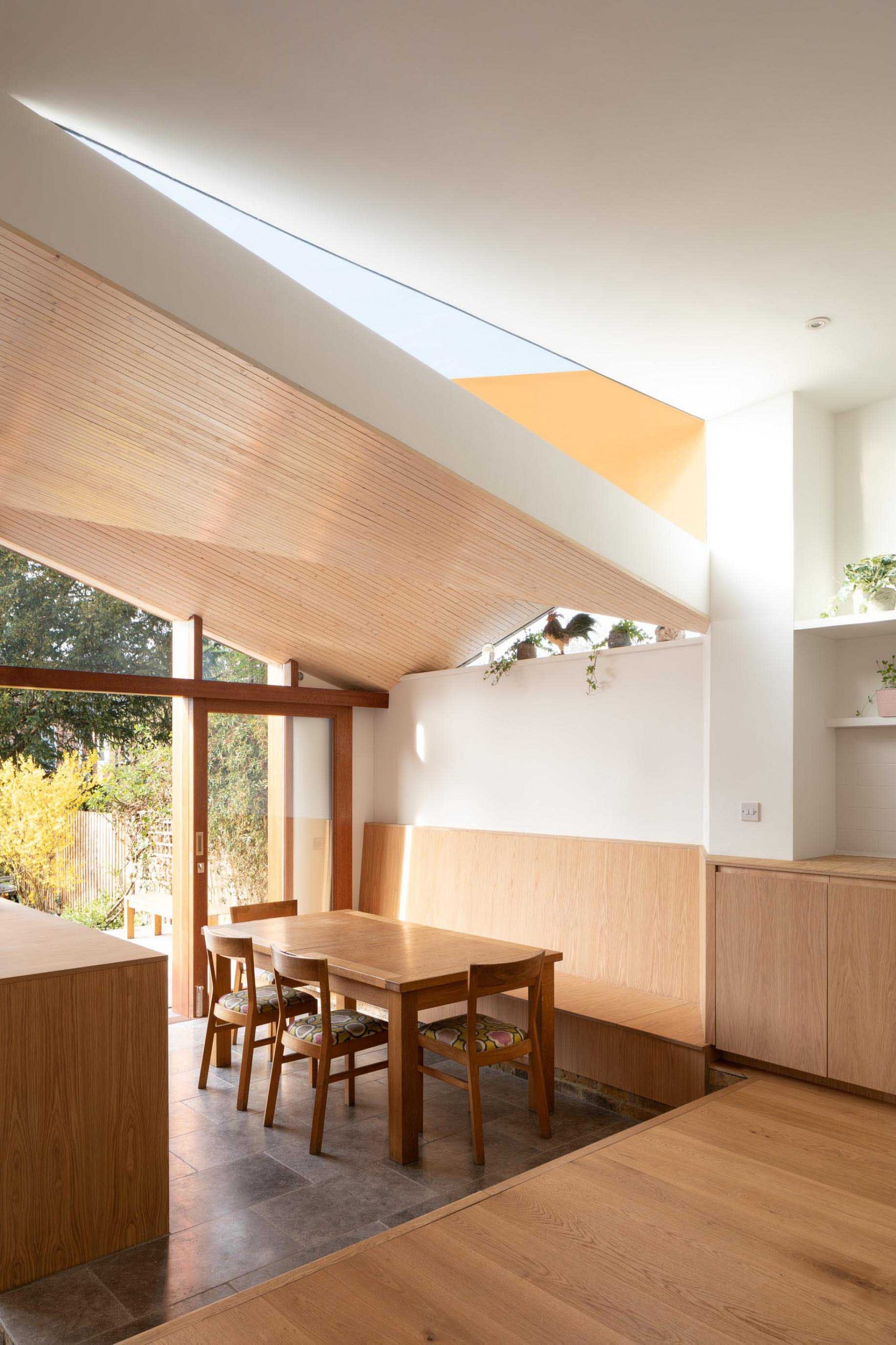 Separating the dining room and the snug is the fireplace and TV, which are hidden from view within a cabinet.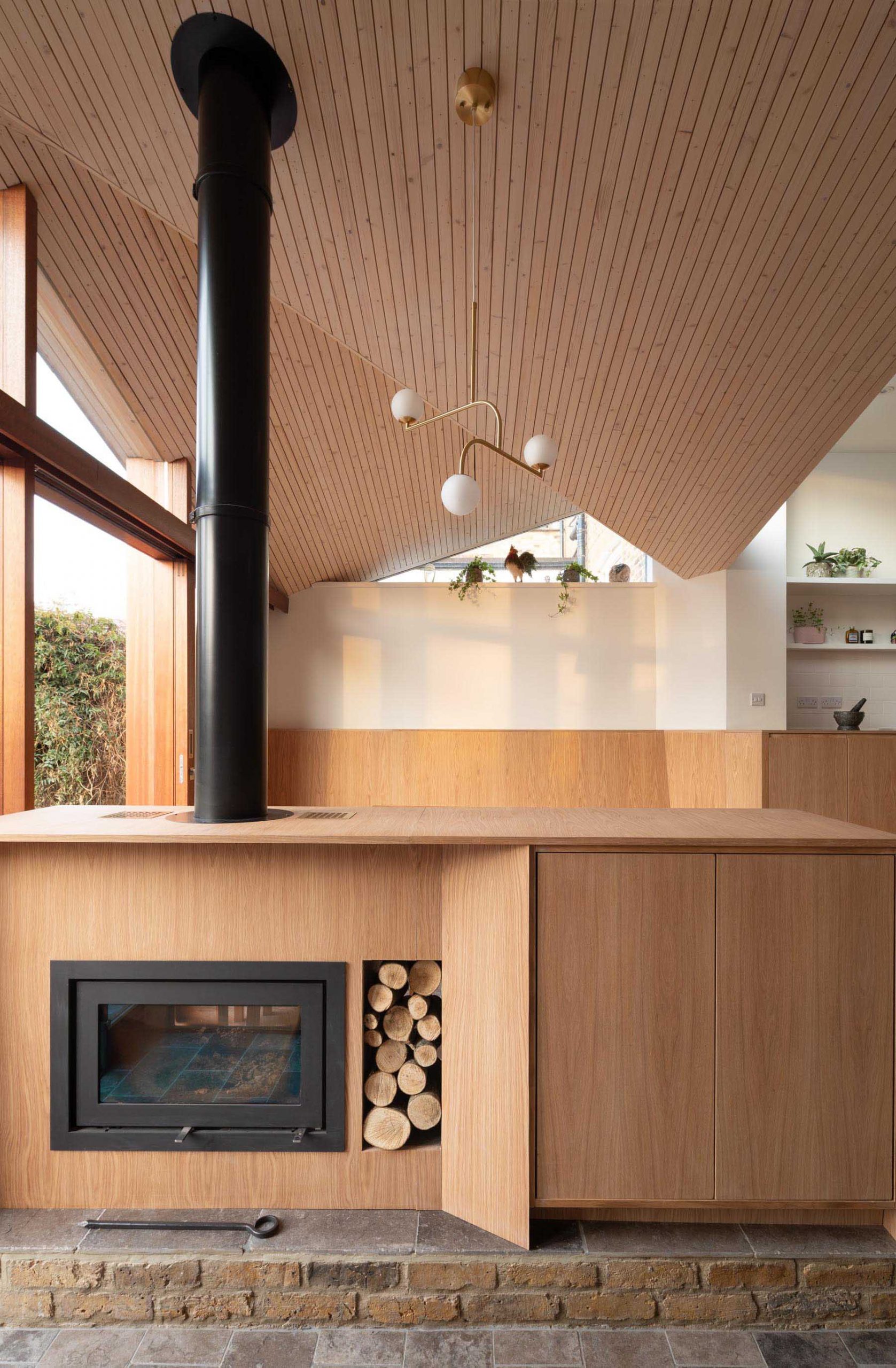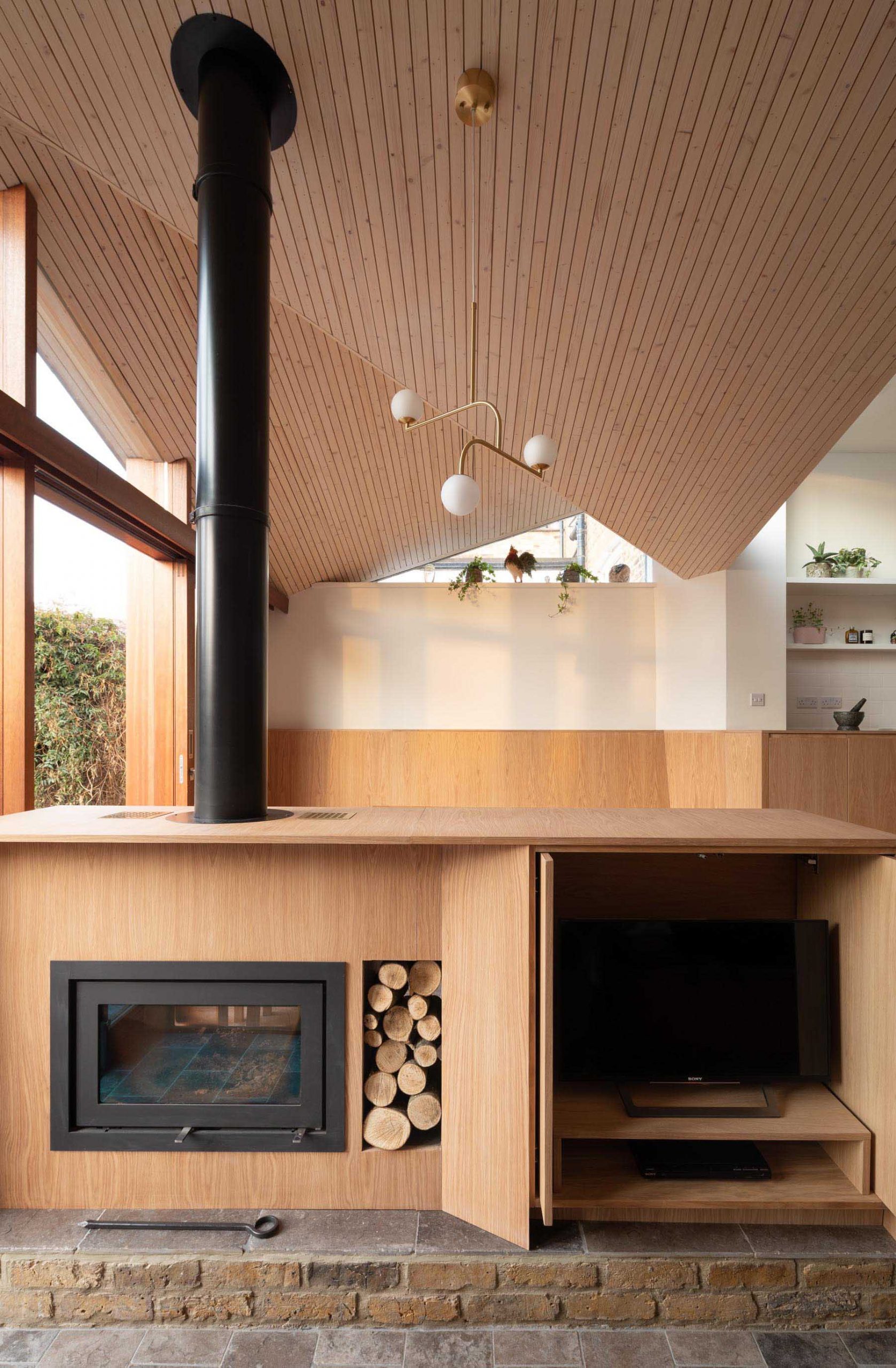 Elevated from the dining area and snug is the contemporary kitchen, with minimalist white cabinets that fill the wall, open white shelving, a small island with recipe book storage, and lower wood cabinets.