Taller David Dana Arquitectura (TDDA) has remodeled a two level restaurant in Mexico City, that showcases an updated facade with wood-lined arched windows.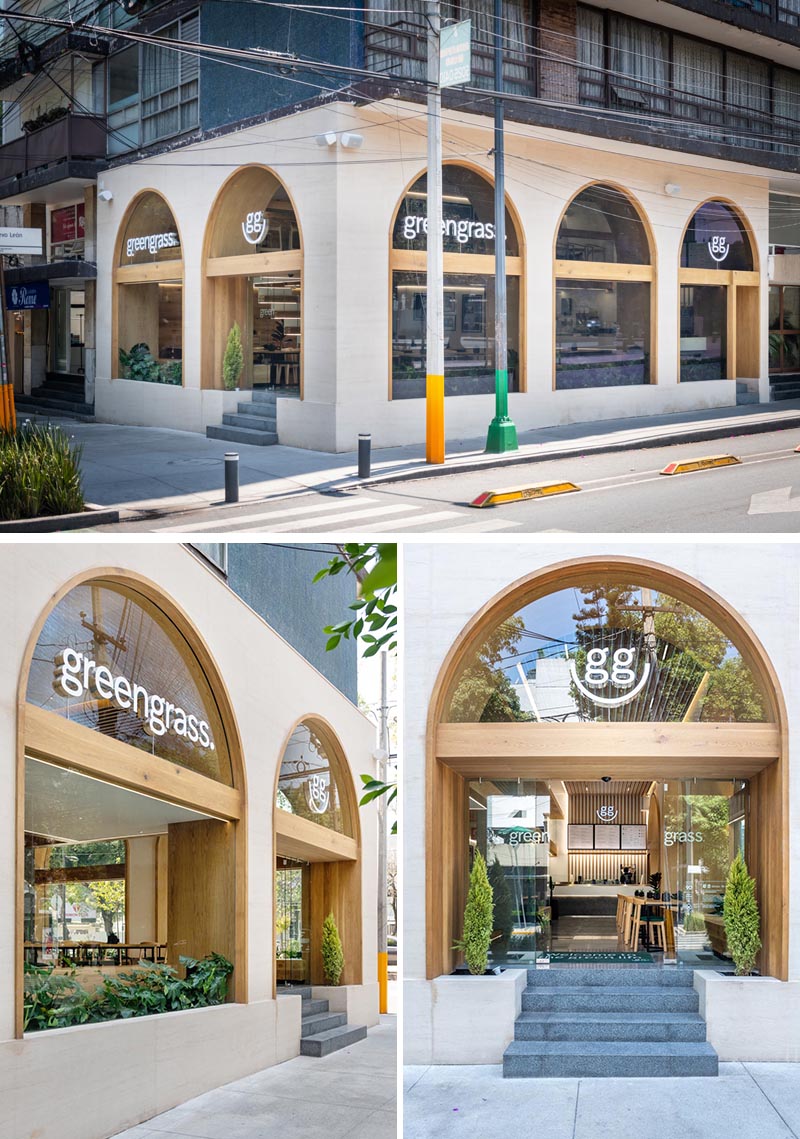 Inside, there's a combination of materials, like wood, natural stone, and greenery, that provide a neutral and welcoming interior with modern finishes.

The wood arches create a space deep enough to include plants next to the windows.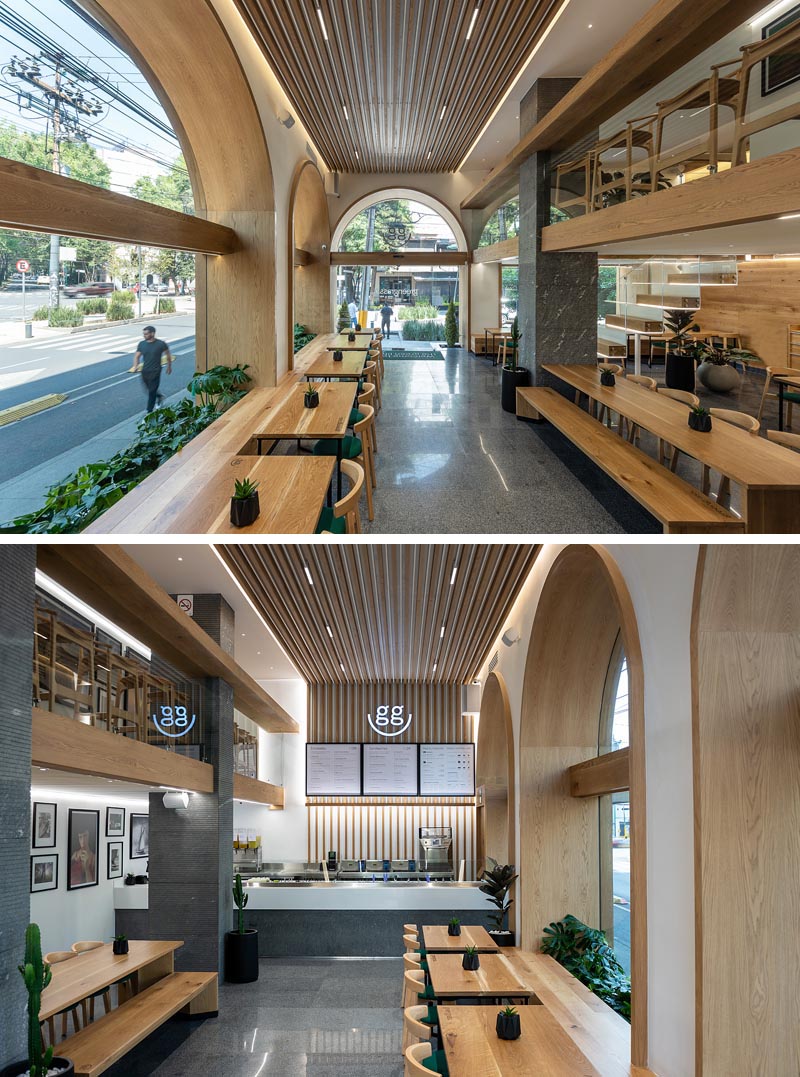 A wood bench that matches the wood-lined windows runs the length of the restaurant and provides built-in seating for the patrons.

The large arches also add an abundance of natural light to the interior of the restaurant, keeping it bright and welcoming.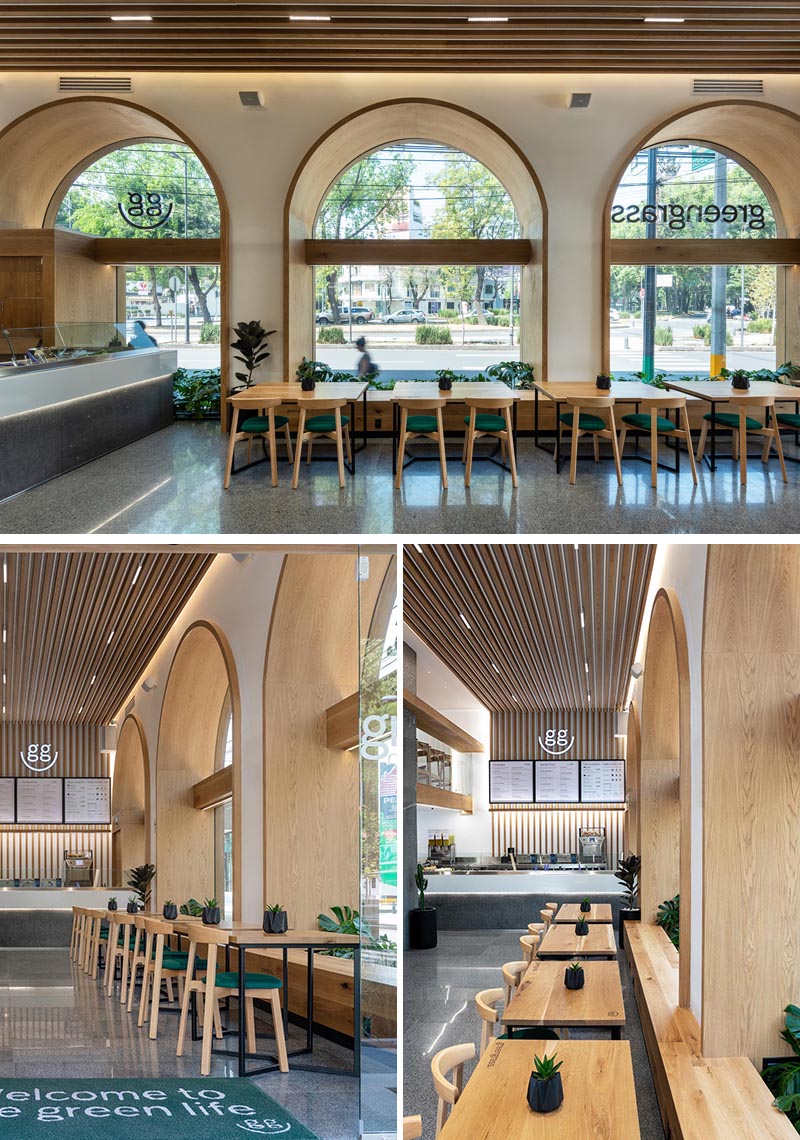 Photography by Jaime Navarro