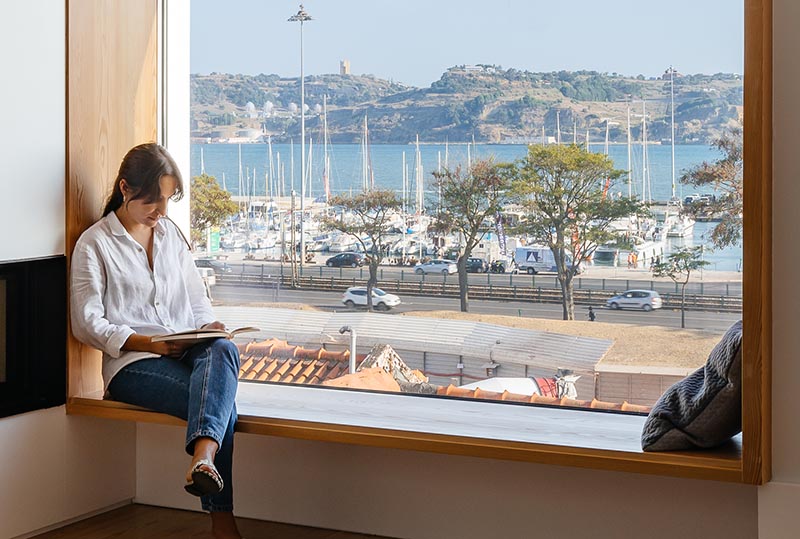 Aurora Arquitectos has designed a house for a family in Lisbon, Portugal. To make the most of the street and water views, the architects included a large window seat.

Located in the living room, the picture window has a deep wood frame, creating a space large enough for two people to sit and relax.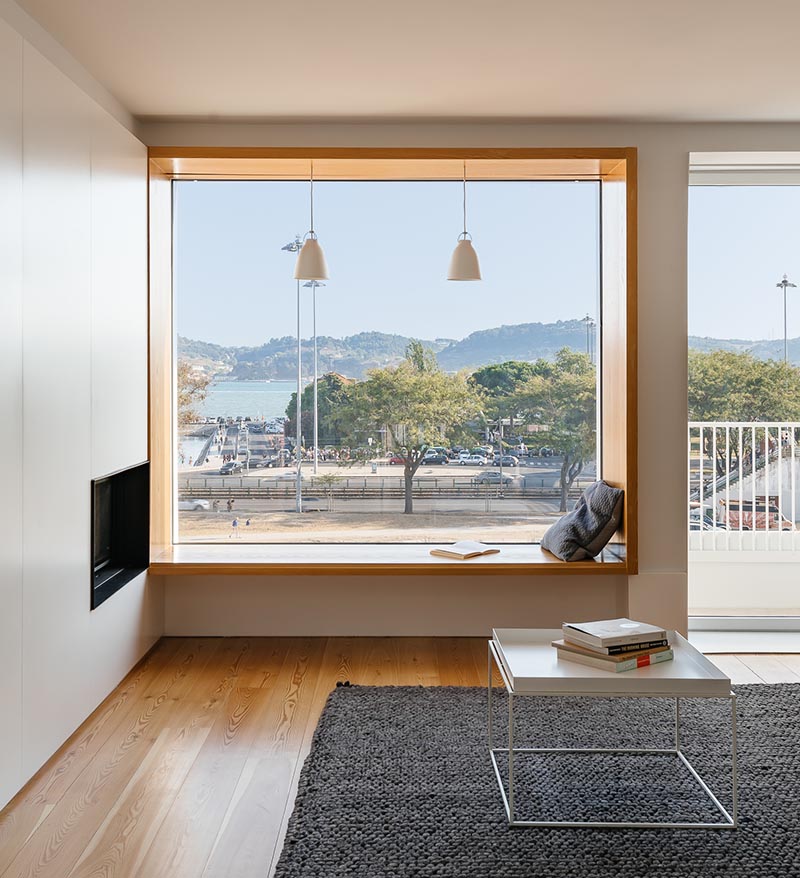 Also included in the design of the window seat are two matching pendant lights, hanging from the top of the frame, while the space under the window seat has been left open.
Photography © do mal o menos | Design: Aurora Arquitectos